Podcasts are an excellent source for dentists and DSO owners looking to take their dental companies to the next level for getting advice and industry knowledge. With the New Year just around the corner, the Adit team updated this list of our twenty top podcast picks for 2023. These productions feature some of the latest industry's top leaders and entrepreneurs who have helped dental companies find success worldwide.
Ready to tap into the next level of marketing and patient care this coming year? Want to know more about the latest trends that will bring more business to your practice? Plug in your earbuds and start listening to the following podcasts to get started!
Adit Dental Resources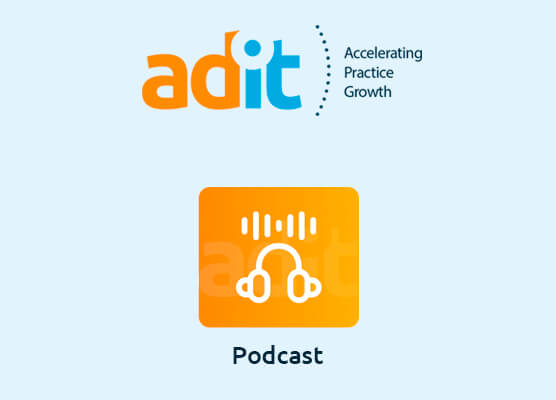 Need to improve your digital marketing strategy or learn more about how automation makes dental companies more profitable? Adit's Dental Podcast highlights some of the latest marketing tools, campaign trends, and more for dentists and practice owners trying to make their mark in the industry. Adit CEO Ali Jhaver and VP of Sales Fahad Shahimi share critical insights that can help you maximize your company's profitability and build your brand by improving patient experiences through practice management software solutions.
DentalTechup Podcast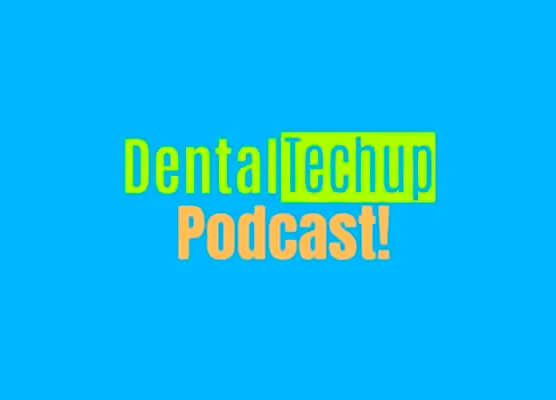 Hosted by Dr. Aaron DeForest, DDS, the creator of DentalTechup Podcast, you will be taken on a journey every episode and get the latest news on innovative dental tech, 3-D scanning tools, and state-of-the-art cloud-based dental software. You can also enjoy interviews he conducts with leading dental professionals and learns how they survived the pitfalls of starting a company and found success.
Thriving Dentist Show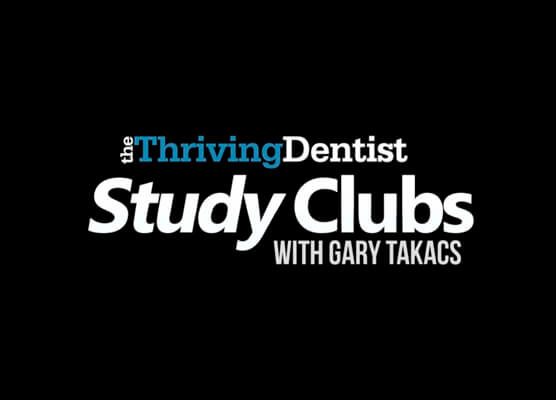 Looking for a dental podcast that covers global dentistry challenges? Then The Thriving Dentist Show is what you need to be listening to! Currently carrying a listener base spread across over 150 countries, Dr. Gary Takacs helps millions of dentists and practice owners create the financially independent and profitable companies they desire while maintaining top-notch patient experiences. You'll learn about every aspect of running a dental company, from hard-learned lessons to marketing tips and more!
Dentalpreneur Podcast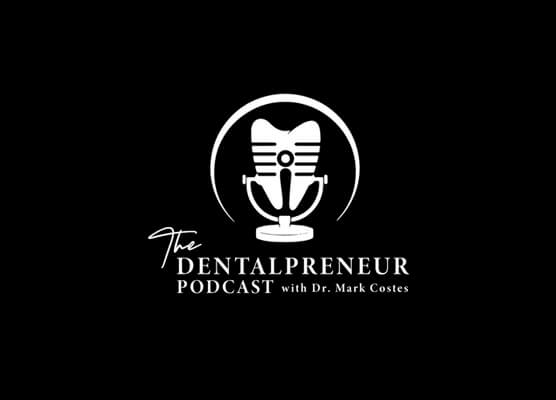 Tap into the minds of some of the most well-known dental professionals in the industry in this podcast. Dr. Mark Costes is your host and has extensive experience as a practitioner and management coach for practices around the United States. Not only will you receive invaluable guidance to achieve your practice's full potential, but The Dentalpreneur Podcast helps you find that work-life balance that many dentists fail to prioritize.
Dental Sherpas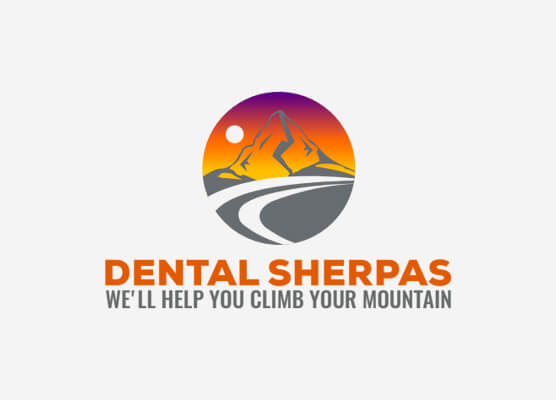 Follow Dr. Ced Lewis and wealth coach Matt Kennedy as they guide you through the process of discovering the financial freedom you can achieve with your dental business. The Dental Sherpas podcast covers all the challenges and successes you could experience on your journey and impart their vast knowledge and industry savviness to help you create a strategy that gets you there.
Dental Hacks Podcast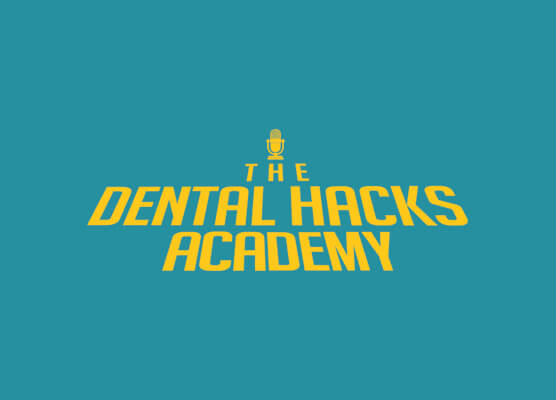 Despite this podcast focusing on clinical dentistry, the covered topics are handy! Learn how to ask patients for reviews and get a better understanding of how practice management can boost your current business model. Every week's episode gives you an informative overview of the latest happenings in the dental industry. In addition, its Brain Trust panel will remind you how we're all in this together when it comes to finding success.
Bulletproof Dental Practice Podcast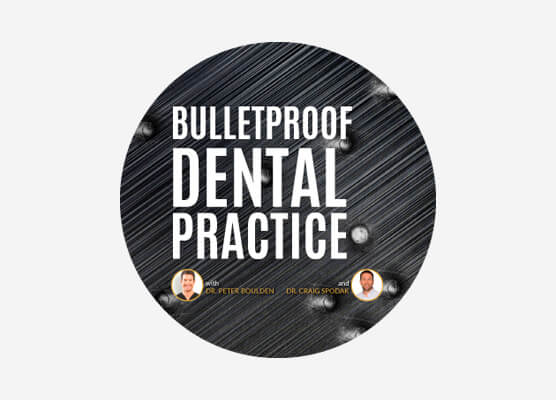 This newer podcast features Dr. Peter Boulden and Dr. Craig Spodak, experienced practitioners and knowledgeable consultants who offer sound practice management advice. Learn about a wide range of topics to help your operations run more smoothly. From avoiding common tax mistakes to creating a team huddle before your doors open for the day, this show has a new take on the daily tasks dental professionals face.
Dental BossLady Leadership Academy Podcast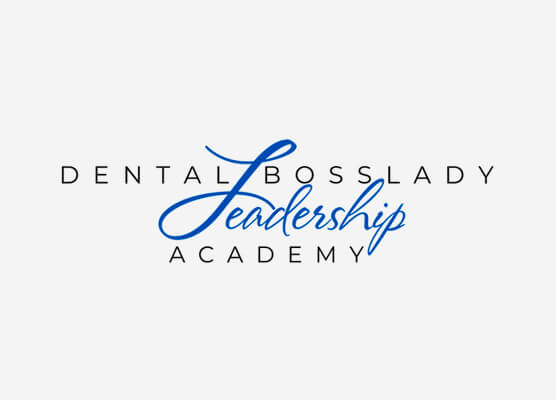 Female dental professionals face their own unique challenges as dentists and practice owners. This Canadian dental podcast, led by Dr. Terri Pukanich, is one of a few shows that focus on providing women with online resources around the globe that improves profitability and work-life balance.
Life and Dentistry Podcast
If you are fresh out of college or trying to get your startup off the ground, Life and Dentistry, a brand new podcast from the University of Kentucky College of Dentistry, is a must-listen. Hosted by five dental students who are moving into the next stage of their careers, they share their journey each week. If you're in a similar situation, then this show can provide you with a relatable perspective, bringing you real stories about others currently facing the same challenges while starting their dental careers.
A Tale of Two Hygienists Podcast
This truly unique dental hygiene show should be near the top of your playlist! Hosted by two hygienists, Michelle and Andrew, you will learn about the latest dental techniques and tools available to help you hone your skills. Like you, they are always looking for ways to improve their services and interview industry experts who share invaluable advice and insights.
Relentless Dentist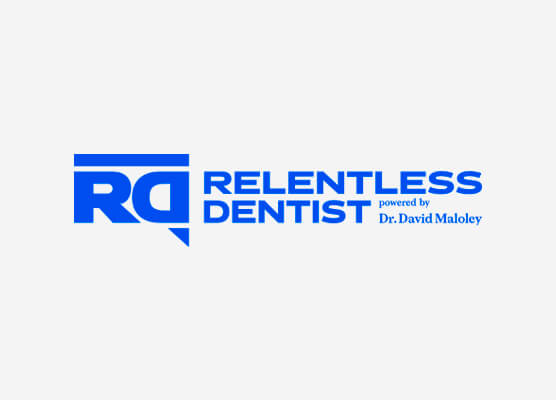 Hosted by Dr. Dave, the Relentless Dentist helps dentists like yourself make every year their best yet. As a certified leadership coach and co-founder of the Dental Success Network, he focuses on helping dentists and practice owners grow their businesses. But, even more importantly, he shares ways to build more enjoyment into their careers and reduce work stress with listeners.
The Savvy Dentist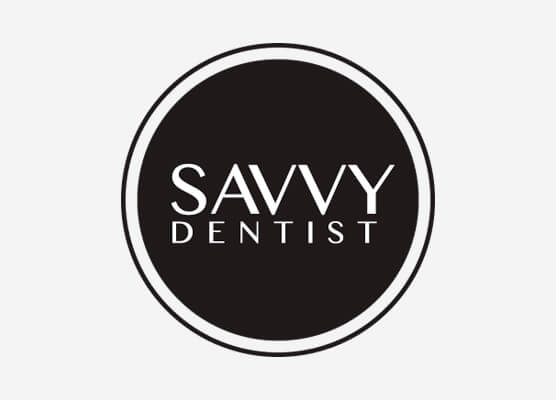 No matter where you are located globally, the Australian podcast, The Savvy Dentist, offers listeners informative interviews with entrepreneurs, dental professionals, and even athletes! You will discover new ways to boost your DSOs profitability and patient experiences with shared success stories, business approaches, and more.
The Dental Marketer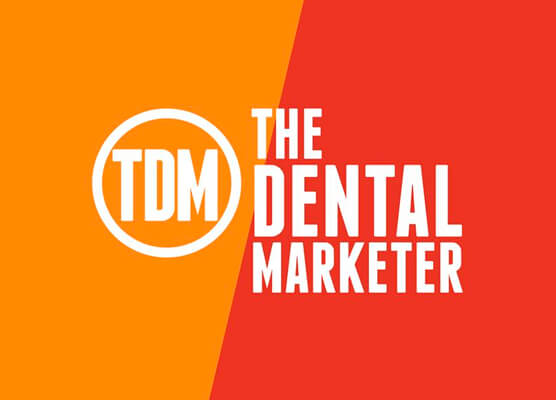 Another great podcast based in the UK is Welcome to The Dental Marketer Podcast. This show focuses on helping dentists like yourself get answers to important dental marketing questions. If you want to learn more about the nuts and bolts of digital marketing, this is the show for you. Every time you listen, you'll feel inspired and motivated to take your practice to the next level.
Dentistry Uncensored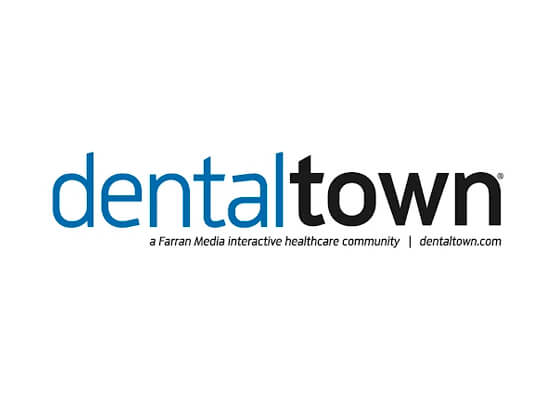 The founder of Dentaltown, Howard Farran, hosts the wide-ranging dental podcast called Dentistry Uncensored. From informative interviews with business experts to learning how data analytics can reshape every aspect of your practice, this long-running show already has over 700 episodes to dive into. With over 30+ years as a dental industry professional, Dr. Farran keeps the show interesting with enjoyable dialog and insightful wisdom about running a dental office.
Start UP Uncensored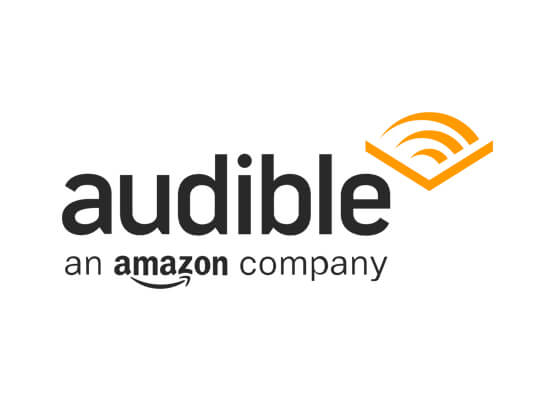 Do you prefer podcasts that talk about the good, the bad, and the ugly of the dental industry? This show shows the unabashed truth about starting a dental practice from scratch. New episodes of Start UP Uncensored are released every week and provide informed opinions and interviews that keep you grounded in the reality of owning a dental company.
The Dentist Money Show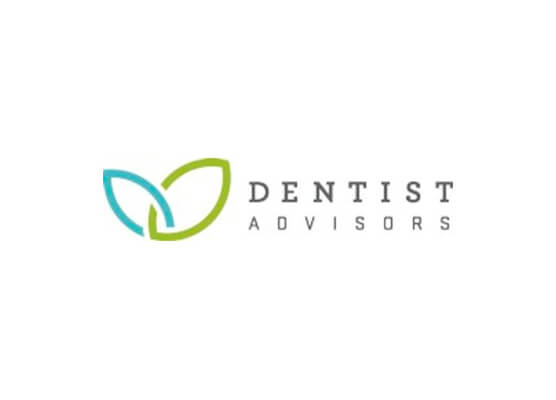 Dentist Advisors CEO Reese Harper shares essential tips and tricks to help dental entrepreneurs achieve profitability and sustainability for their practices. From investing advice to reducing tax liabilities and more, this show is unique because you can submit questions and get answers in one of his Q&As.
Want to learn more about maximizing your personal finances and creating a profitable dental company? The Dentist Money Show is a must listen!
Protrusive Dental Podcast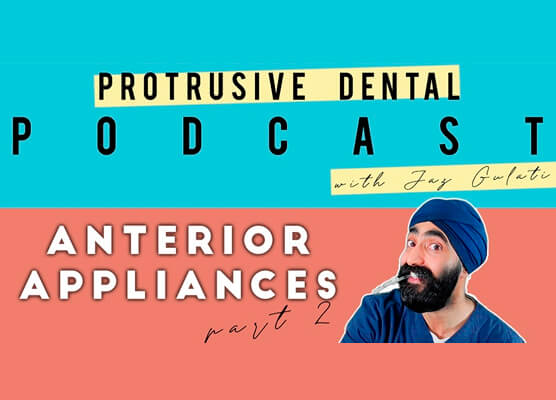 Protrusive Dental Podcast has it all if you like podcasts with regular guest speakers to discuss the latest clinical tips, education, and other hot dental topics. Despite being a UK-based show, host Jaz Gulati shares a passion for dentistry that we all can relate to.
Dental Wealth Podcast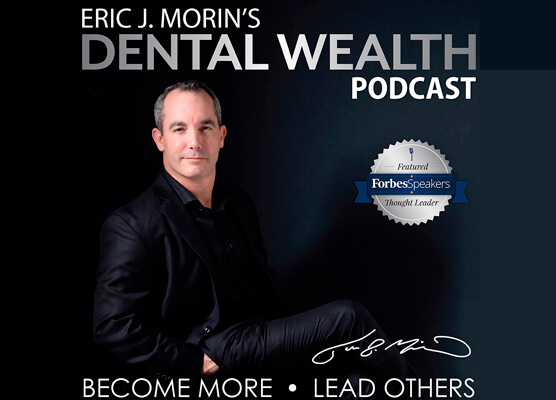 Every podcast claims they can help you grow your business and help you become wealthy, but the Dental Wealth Podcast actually prepares you to achieve this goal. From taking control of your money and improving returns, this show is hosted by Eric J. Morin, and he explains why most dentists haven't accumulated wealth by the time they should have. Discover that you do have time on your side and take charge of your financial independence today!
The Dental Business Guide
Do you plan to create a dental business empire? The Samera Business Advisors present The Dental Business Guide to bring industry experts and thought leaders to share how to improve and grow your dental practice.
The Dental Guys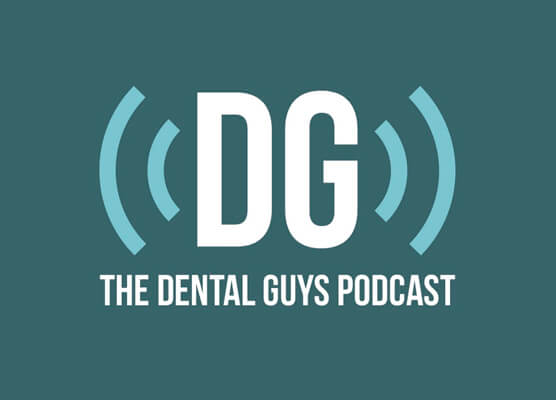 If you're passionate about all things dental, The Dental Guys are the podcast for you. Hosts Jon and Wes cover every industry topic imaginable, from the latest news to evaluating the latest clinical techniques. So enjoy the laughs while you learn, and make this your number one source for tips and tricks to grow your practice.
Ready to Take the First Steps Toward Achieving Dental Success?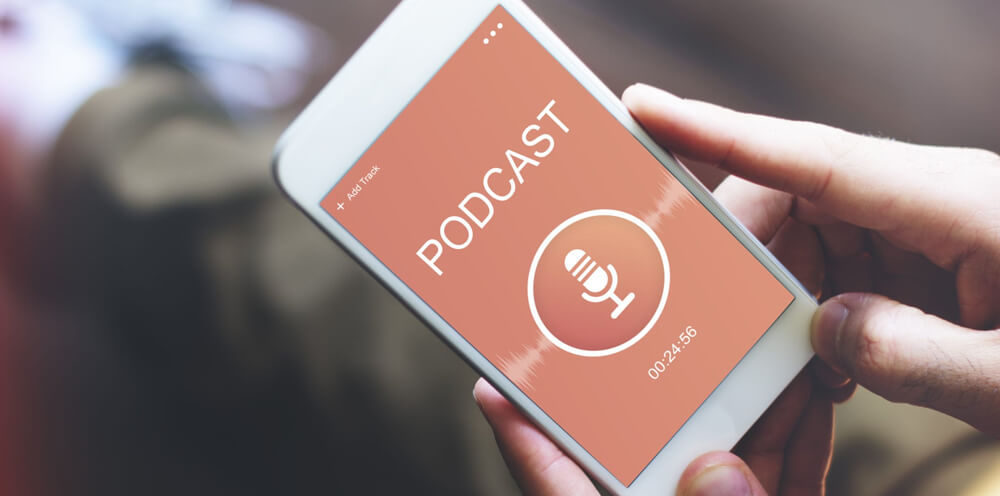 Creating a dental company that is profitable and generates wealth requires an extensive understanding of how marketing works, industry trends, and how to maximize your practice's efficiency without sacrificing the quality of care. Podcasts provide a great resource of advice, tips, and guidance to help established DSOs and new startups create a pathway to achieving success.
To truly create a financially independent dental office, you need to team up with industry experts that have the experience and tools to help get you there in 2023. Adit provides everything from practice management solutions to website design and SEO optimization to employee training. Our team dedicates itself to accelerating dental practice growth. The comprehensive tools we provide center on our core value of helping our clients find success. Reach out today to learn more about the PMS and marketing services we offer and request a free demo.