Customizable Dental Treatment Plan Software
Say goodbye to complicated EHR screens and printing spreadsheets, and hello to fully customizable treatment plans.  Choose from pre-set templates or create your own. Make it easier for your team to sell and upsell treatments and for your patients to accept and pay for them. You can print all paperwork or send everything to your patients via email or HIPAA compliant text messages.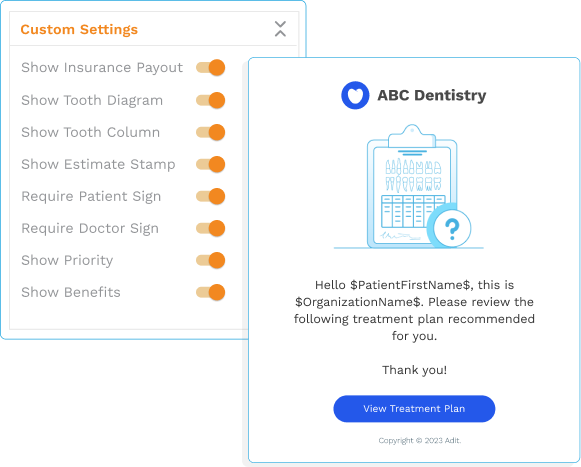 Boost Treatment Acceptance Rates
Everything your team needs to build personalized treatment plans under one roof. Control every step of your treatment plan strategy and give your patients a consistent experience with your dental practice.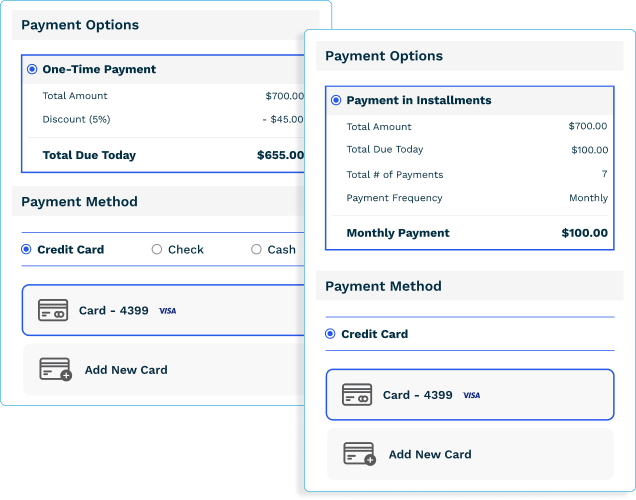 Easy Access To All Your Patient Treatment Plans
Sync patient details directly from your EHR and digitally organize all treatment plan information in one place. Adit's sleek platform allows you to search and select any patient's treatment plan and view which plans have been requested or pending signature, and which have been submitted or canceled.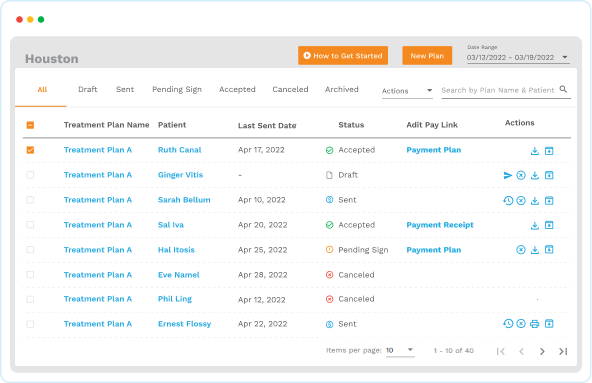 Give Patients Multiple Treatment Plan Options
Add different treatment plan options for your patients to make more informed decisions about their care. Split treatment plans into phases to set clear timelines and expectations on your patient's path to results.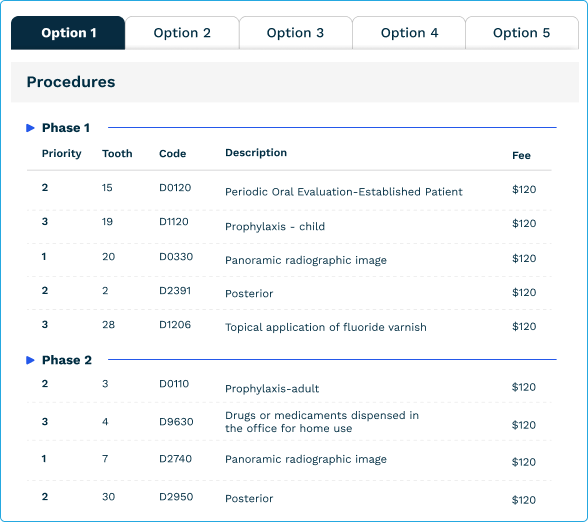 Customize Treatment Pricing and Discounts
Calculate upfront payment amounts, promotional pricing, discounts, insurance deductibles, and more. Adit's treatment plan feature integrates with Adit Pay so you can select payment methods and frequency, and set up monthly payment plans.
Fast and Easy Consent
Form Processing
Adit's treatment plan feature integrates with our Patient Forms module so you can quickly attach any relevant forms your office needs the patient to sign (or e-sign). Send all paperwork via email or HIPAA secure text in a snap.