Patient Recall System
Automated text messages and/or emails remind your dental patients when they are due for their next appointment
Fully customizable to your practice schedule
Integrates with Online Scheduling to allow your patients to conveniently book an appointment from their phone!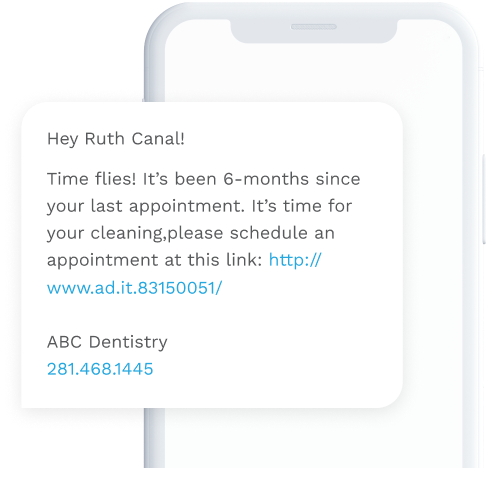 Email Campaigns
Create beautiful, branded emails with Adit's patient recall software
Mass email patients to keep your schedule filled and your practice growing
Integrate with your EHR to build targeted mailing lists

Online Scheduling
Integrated Online Scheduler
Increase reactivation and recall of patients by offering online booking directly from their mobiles
Fully customizable scheduling to fit your needs
Integrate with dental Patient Recall & Email Campaigns to their phone

Mass Texting Made Easy
Send a text message to multiple patients at one time to encourage their return for crucial oral healthcare needs
Adit provides a dental patient recall integration that allows you to create targeted patient lists based on information in EHR
Fully customize messages to fit your dental brand and culture
Patients can book an appointment directly from a secure text message communication from your office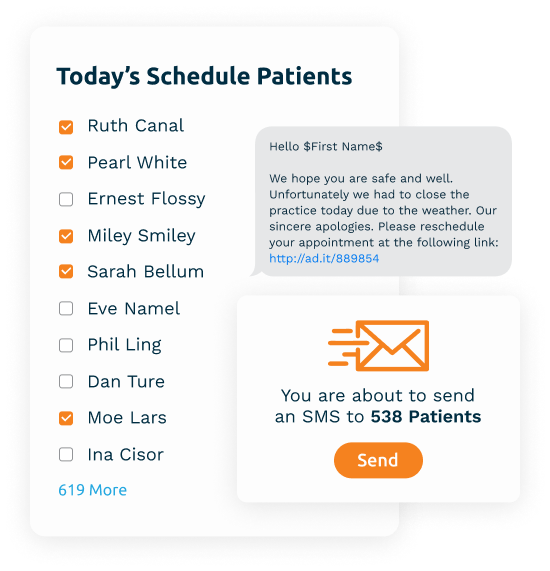 Integrate Adit's Patient Recall Software with Your Existing Practice Management System
Discover just how streamlined your front office can get when booking appointments on your newly integrated practice management softwares. Adit can be integreated with several PMS solutions, including Dentrix, Open Dental, and Eaglesoft.