As a dental company owner, you rely on your team to handle the responsibilities of managing billing, insurance claims, and collection. With the time demanded for completing these tasks putting a drain on your office's productivity, you may be trying to decide if you want to implement in-house practice management software with these capabilities. Or, you might be seriously considering outsourcing to a dental billing company.
At Adit, we offer automated software solutions for these issues but also recognize that for some dental offices, it's more beneficial to hire a third party instead. Both options work, but it is up to you to determine if the benefits of outsourcing this aspect of your operations outweigh the cost involved.
Not sure what qualities to consider in an outsourced billing service in 2023? Don't worry! Our team has handled all the research for you in this updated list of top ten companies to evaluate in to meet your practice's collection needs.
What Does It Mean to Outsource Your Dental Billing?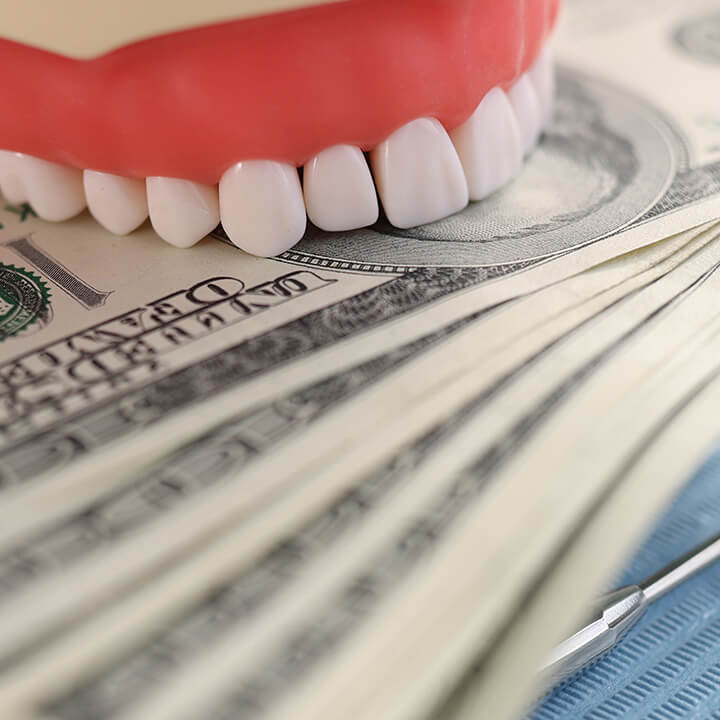 Before we jump into providers, it's important to understand what outsourced dental billing is all about. When you contract out your dental insurance and billing services to an outside company, you pay for the complete handling of all related billing tasks within your practice. This can be a cost-savings when you consider how much staff training and non-billable time you reduce in the process. But, of course, this money saved does go toward some of the cost of your third-party biller.
When you begin your search for the ideal vendor, consider the following qualities before making your decision:
Experience
Any prospective billing company should have demonstrable experience and superior training in this field. Take time to ask questions to understand their expertise better and if their services fit your dental practice's needs.
Reviews
Don't just take Google My Business's word for it when it comes to determining the level of quality and service a dental billing company provides. Because reviews can be bought, consider reaching out to other dental offices in your area who use the firm you are choosing. This firsthand knowledge of what it's like working with an outsourced billing company will prove insightful.
Customer Service
Any dental billing company you consider should be responsive and always available. These indicators of superior customer service will ensure your patients will have good payment experiences. This includes providing relatable interactions with your patients, so they feel valued.
Expertise
This may seem like an obvious quality to look for, but how do you find it? Any company can claim decades of experience in billing but not provide reliable or competent services. When speaking with representatives, pay attention to their familiarity and knowledge of their services. This should include how your needs are met in the process.
Accessibility
Another important feature your dental billing company should offer is easy access to their customer service representatives through multiple avenues of communication. Whether you send a support ticket through their website or access customer care through live chat features, make sure you choose a readily available company.
Proactive
Choose a dental billing vendor that reaches out the instant there is an issue or delay with a billed account. Knowing that there is an issue with a patient's insurance or treatment description can avoid claim denials.
Competitive Pricing
While this is undoubtedly an important detail, don't base your entire decision-making process on a dental billing service's price tag. The whole reason to outsource your billing tasks is to open up more time for your staff to work on more productive opportunities. But, you need to choose a service that is competitive in cost without sacrificing quality.
Our Top Dental Billing Company Picks For 2023
Adit Pay

Practice management platform Adit offers a a billing service software designed to help your practice make collections effortless. Powered by Stripe, it's even easier to process and track patient payments, and it gives them many more ways to pay, including:
Email
Text to Pay
In-Office
More importantly, this platform centralizes all of your dental business financials so your team can handle day-to-day account functions with efficiency. Because Adit Pay integrates with your current PMS, account activity like payments and reminder history gets added to patient files automatically.
Finally, never worry about the security of your patients' sensitive data. Adit Pay safeguards this information in every digital transfer and interaction so you're always in compliance with HIPAA guidelines.
Antora

Antora Solutions is a leading dental billing and coding service provider in the United States that can scale to meet any practice size. This firm provides end-to-end services that are HIPAA compliant and strictly adhere to the HITECH Act. This commitment ensures your billing tasks are optimized. As a full-service outsourced billing provider, Antora coordinates with not just insurers and providers but with patients to ensure their treatment outcomes are of the highest quality.
eAssist Dental Solutions

eAssist is one of the most recognized vendors in the market because of its ability to quickly resolve insurance claims and engage patients to achieve maximum service satisfaction. With over a million in revenue earned and growing, this company also provides billing support in parts of South America and Europe. If you seek a solution that reduces workload stress on your administrative team, eAssist Dental Solutions may be the best option.
Avitus Dental

For dental practices that have multiple branches, Avitus Dental may be an excellent fit for your outsourced billing needs with its nationwide reach assisting busy offices with everything from insurance verification to practice software options. In addition, this company seeks to help dental organizations wanting to not only improve patient experiences but analyze and improve cash flow with built-in analytics. Avitus Dental is well-known among dentists for its outstanding support.
OMS Partners, LLC

OMS Partners, LLC understands that collections can be challenging, especially if some services rendered at your dental company fall under medical billing. This company provides dental and medical billing services to ensure that payments are received promptly. In addition, by handling all of the duties associated with coordinating with insurers, this outsourced billing service can free up time for your staff to focus on patients.
Brady Billing

If you want accurate, reliable, and quick medical billing services for your dental company, Brady Billing is a great choice. This company makes an unwavering commitment to provide your dental office with superior customer service. A unique aspect that not many other providers can offer is that a dental office created this outsourced billing service. With a firsthand experience of how busy dental practices can be, this billing service truly understands the pain points that many hectic offices experience regularly.
Dental Claims Cleanup

Another company that prides itself in having extensive capabilities and expertise to provide its clients, Dental Claims Cleanup, is a national billing provider. With a broad market audience that includes new practice buyers, offices with unresolved claims, and even retiring dental professionals, this dental biller can help just about any oral healthcare practice outsource their billing needs easily.
Ceterus

As an ADA-recommended billing provider, Ceterus provides services to established dental companies and startups alike. By using their state-of-the-art accounting services, this provider offers financial tracking and analysis of your dental practice, too.
Outsource Strategies International

Outsource Strategies International (OSI) should be a top pick on your shortlist for busy practices that are stretched too thin between administrative tasks and patient demands. This firm offers a robust suite of service tools, including eligibility verification. In addition, with over a decade of dental billing service experience, this company has extensive experience handling authorizations and other related services that can boost your practice.
Dental Support Specialties LLC

For dentists needing more than just outsourced billing options, Dental Support Specialties knows what it takes to be successful at maximizing your collections rate each month. This company also provides reliable customer support to meet your patient's needs and create the best possible outcomes.
Dental Practice Enhancement, LLC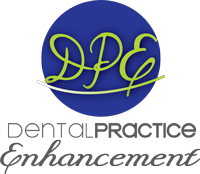 If you're looking for a team of dental practice managers, virtual administrators, and trainers who will work tirelessly to ensure your dental practice runs as smoothly and efficiently, look no further than Dental Practice Enhancement, LLC. All DPE clients have a virtual administrator assigned to them 24/7 to assist with:
Clean claims billing
Reviewing denied and rejected claims
Calling to collect on accounts with overdue balances and more!
Plus, their trainers can help you identify strengths and weaknesses in your current system and teach your team how to handle processes that directly affect your bottom line, like dental billing, insurance claims, hygiene recall, and more.
Discover How Billing Software Means Getting Paid Quicker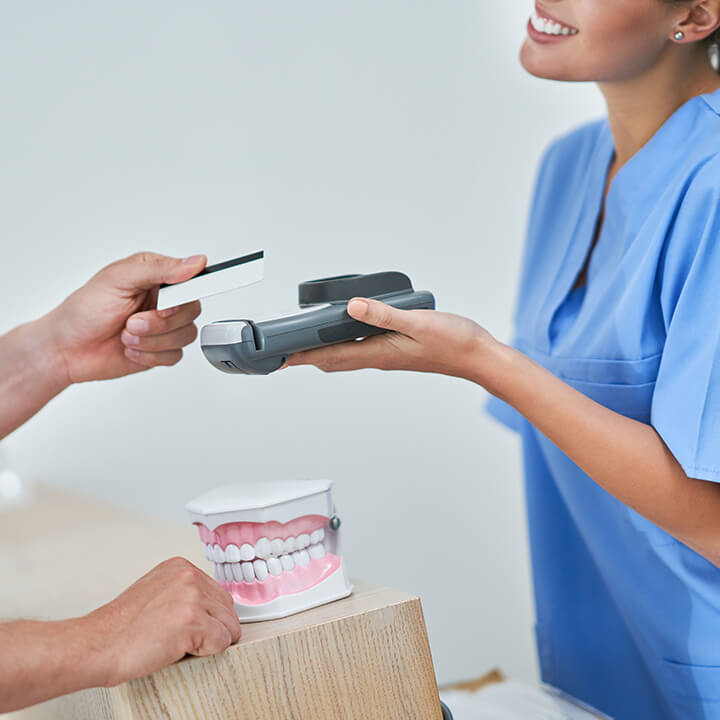 As a modern dental company, you want to provide your patients with the latest and greatest account management solutions available. While outsourcing to a third-party biller may seem ideal, your efforts will have been wasted if you don't choose the right service. With practice management software that includes comprehensive billing features, like Adit, your staff can automate the billing process and enjoy more streamlined workflows from other features built-in our platform.
Request your free demo today and learn more about the advantages of using technologically advanced tools to manage your dental practice, eliminate bottlenecks, boost patient experiences, and create more sustainable growth for your office in 2023.