2023 is just a few short weeks away, and for many dental offices, this is an exciting time of vision and growth. Dental conferences are fantastic experiences filled with education and team-building moments that you and your team shouldn't miss. These events also provide exclusive networking opportunities with other professionals in your field, along with industry partners and vendors you may need in the future.
In addition to earning continuing education credits, conferences are an important resource for guidance about creating sustainable growth and improving your practice's efficiency, which boosts revenue. Grow as a practice owner and clinician by attending as many of the upcoming events as you can. It's a worthwhile investment that easily pays for itself with all the benefits you'll get from attending.
Tips for Dental Professionals to Maximize Their Conference Experience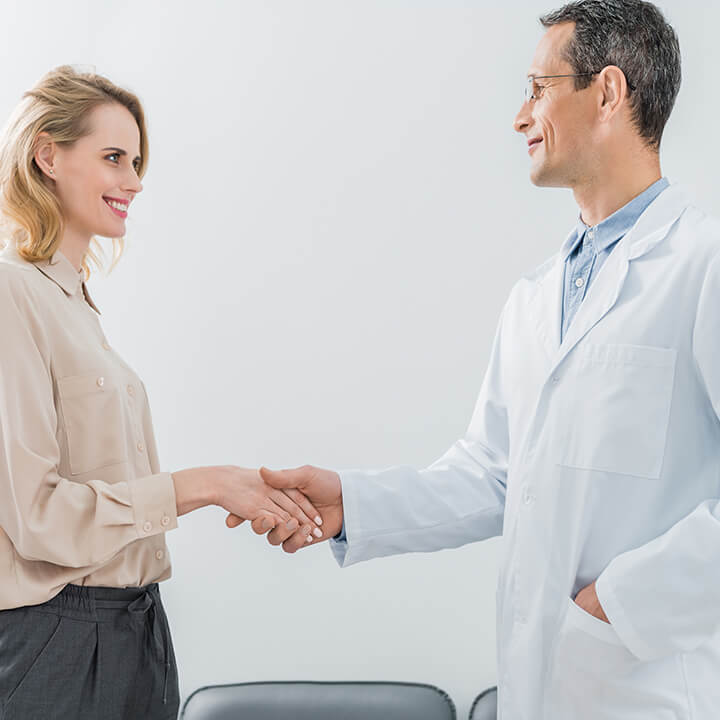 Before pre-registering for one of these dental events for 2023, consider the tips below to get the most out of your experience:
Decide on the Dental Conferences You'll Attend
Trying to decide which conferences you want to go to? Consider the following factors to help you narrow down your options:
Travel distance and cost
Number of team members attending with you
The purpose for going (education, marketing guidance, networking, etc.)
Attend a specialized event or a conference for a specific industry market
Make an Attendance Plan Ahead of Time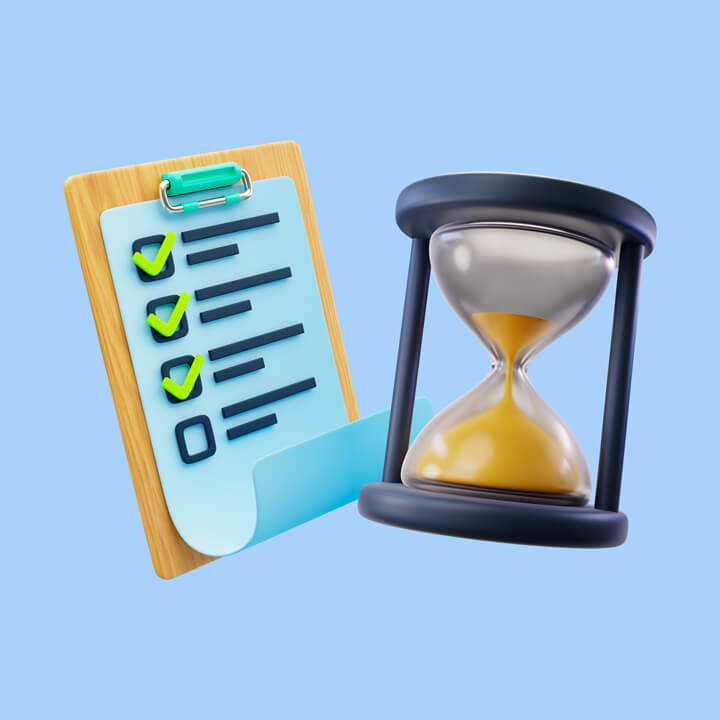 You want to get the most out of your dental conference experience, so it's crucial you plan out how you're going to spend your limited amount of time there. A great way to do this is to create an agenda based on the conference schedule of events you want to participate in.
Experience a Variety of Activities
It's easy to only focus on the educational workshops when going to a dental conference, but don't miss out on the other activities happening! Take time to walk the vendor exhibit floor and get introduced to some of the latest and greatest medical technology being made available to offices like yours. Sit in on some discussion panels and attend one of the sponsored luncheons or dinners these events usually offer.
Share Ideas and Conversations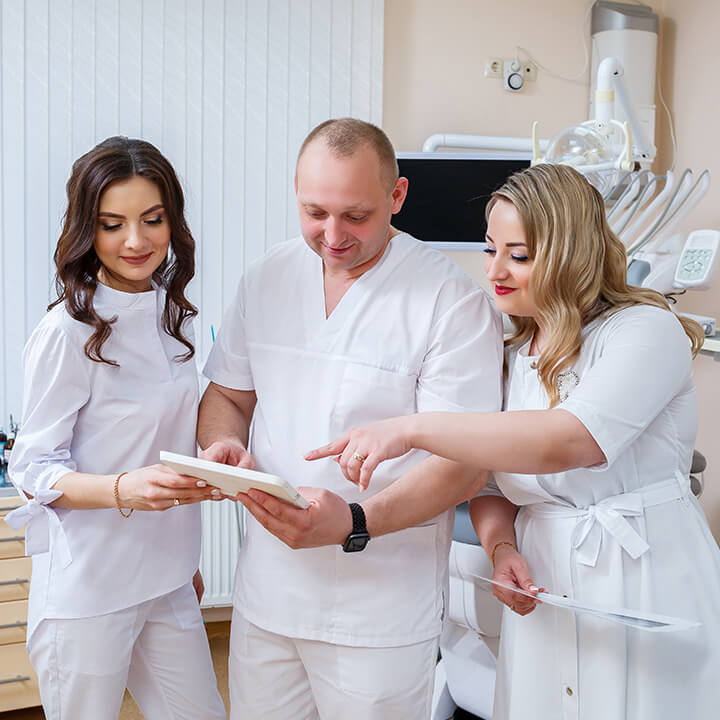 Learning how to make your dental company more marketable requires more than classes and special speakers. Speak with other dentists that attend these conferences because they may have firsthand experience using an approach you're considering for your own business. Even consultants like ADIT and equipment vendors attend these events, so take advantage of these networking opportunities to have informative conversations.
Recommended US Dental Conferences in 2023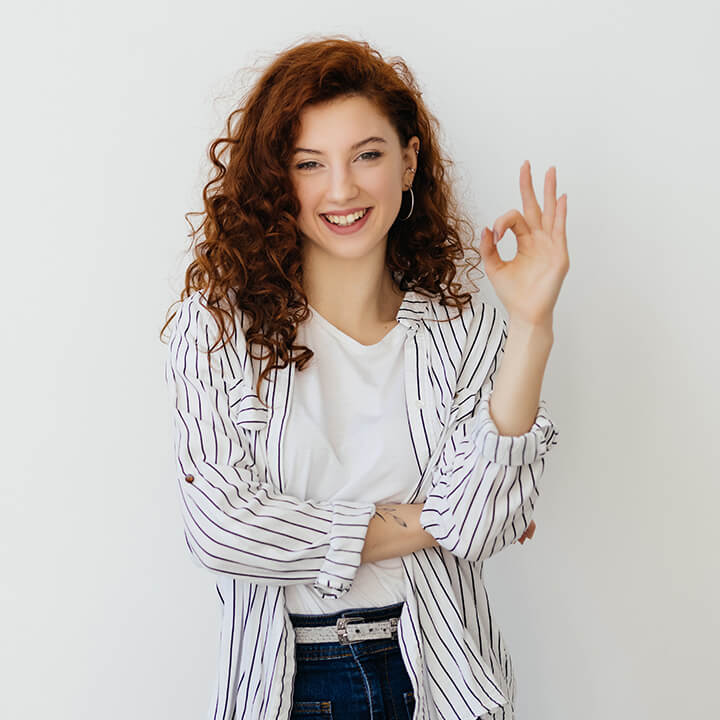 Excited to get out there and take advantage of the many benefits a dental conference has to offer? We've got you covered. Below is the latest compilation of popular dentistry events in 2023:

Metro Denver Dental Society & Mountain West Dental Institute
Jan 19 – 21, 2023
Denver, CO
The Rocky Mountain Dental Convention is a must-attend if you want to attend a quality US dental conference in 2023 that delivers on social networking and education. With a whopping 40+ hours of learning time available to registrants, RMDC helps you make the most of your time while visiting their event in Denver, Colorado.
You can also establish new business connections and reconnect with colleagues you haven't seen in a while. Plus, you will be provided with fresh ideas and crucial insights into how other dental professionals succeed in this industry.

The Crown Council
January 26 – 28, 2023
Salt Lake City, UT
As a premier team-building conference for your dental staff, The Crown Council's Annual Event focuses on finding satisfaction and success in both your professional and personal lives. The primary goal is to ensure you become the best practice leader possible and provide your patients with the best available care.
Those who attend this event will find more than just learning opportunities, but activities that will help you and your team form a stronger bond and build lasting memories. With over 40 partners and discounts available, this conference is a popular choice for dental practices wanting to find ways to find new insights and ideas to help advance their careers and grow their businesses.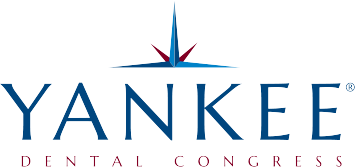 Massachusetts Dental Society
Jan 26 – 28, 2023
Boston, MA
As one of New England's largest conferences for dental students and professionals seeking to continue their education and broaden their knowledge of the latest technologies in the industry, the Yankee Dental Congress is a good choice. Currently, this is one of the top US dental conferences for 2023 with over 26,000 dentists, hygienists, and other professionals attending in previous years. It now ranks as the fifth-largest dental event in the United States, and it's still growing!
If you want to be informed about the newest oral health care techniques and products available for your office, this is the conference you can't miss this year!

Dental Sleep Solutions
February 10 - 11, 2023
Clearwater Beach, FL
Whether you want to learn more about case presentation, medical billing, time management or better clinical techniques, this presentation is the premier event for dental sleep medicine professionals. With eleven hours of CE course material, you and your team will be ready to take your dental practice to the next level after this three-day event. Book early! This event sells out quickly!

Dental Seminars & Symposia
February 11 - 18, 2023 in Maui
February 18 - 25, 2023 in Kauai
If you are looking for a tropical getaway that is both educational and a benefit to your work-life balance, look no further than the Annual Hawaiian Dental Forum! This is a great opportunity to bring your friends, family, and/or dental team to enjoy the culture and history of Hawaii while continuing education on topics such as Small diameter implants (SDIs), endodontic materials, or increasing the performance and productivity of your dental business!

Chicago Dental Society
Feb 23 – 25, 2023
Chicago, IL
Ready to enjoy the sights of Chicago while continuing your education through workshops and courses? With over 200 to choose from, including live demonstrations and hands-on events, the Chicago Dental Society Midwinter Meeting should be on your shortlist!
This is a long-running annual conference that includes an exhibitor hall and an extensive speaker list (158 years and counting)! If you aren't a member of the Chicago Dental Society, no worries! You can still attend and enjoy all the same benefits if you are an ADA member.

The Hinman Dental Society
March 16 – 18, 2023
Atlanta, GA
Experience the annual Thomas P. Hinman Dental Meeting, where dental professionals like yourself can receive one of the best continuing education opportunities available in today's dental industry. In addition to professional development, you and your dental team members will be able to attend technical exhibitions and a whole lot of southern hospitality.
Registration is required and begins December 6, 2022, so don't wait too long to get registered!

The Oregon Dental Association
April 13 - 15, 2023
Portland, OR
Whether you or your entire team could use a refresher or get up-to-date on the latest technology and oral healthcare treatment options coming soon, this event comes packed with CE opportunities and exhibitions.
Registration isn't open yet, so be sure to bookmark their event page and check in for important updates.

American Dental Society of Anesthesiology
April 13 - 15, 2023
Naples, FL
Get ready to earn up to 16 hours of CE credit at this flagship conference for clinicians using dental anesthesia and sedation. Bring your assistants along for their own continuing education opportunities with 12 hours of credit offered. During this time, connect with your colleagues you've not seen in a while and learn more about the latest treatment and technology enhancing your industry.

Association of State and Territorial Dental Directors (ASTDD) and the American Association of Public Health Dentistry (AAPHD)
April 17 - 19, 2023
Orlando, FL
If you're looking to increase your networking opportunities and CE credits within the realm of dental public health, you can't miss this conference! NOHC brings in a variety of industry leaders, including those who specialize in health research, hygiene, public health policy, school-based oral healthcare, and more!
Early bird registration begins mid-December 2022 thru the end of January 2023, so don't miss out!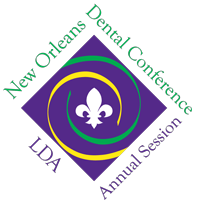 New Orleans Dental Association
April 20 – 22, 2023
New Orleans, LA
If you are trying to continue your dental education, but need an economic opportunity, look no further than the New Orleans Dental Conference in 2023! Not only are there reduced registration fee options for those who qualify, but you will also be able to customize your experience based on your availability to attend!
Even better, there will be an extensive roster of industry leaders speaking at this event who will provide insight into the many challenges and other dentistry hot topics that are on your mind. Being in the Big Easy for this dental festival will be a weekend filled with education, a truly unique experience you don't want to miss.

American Academy of Cosmetic Dentistry
April 26 – 29, 2023
Grapevine, TX
Do you specialize in cosmetic dentistry? Then don't miss one of the most prominent events in 2023! Even though it's hosted in sunny Grapevine, Texas, make no mistake that this will provide you with global networking opportunities that will help your dental business thrive. Industry professionals worldwide will be in attendance, so take advantage of this opportunity to develop your career further and learn more about mastering the techniques and technology your practice offers.
Minnesota Dental Association
April 27 - 29, 2023
St. Paul, MN
As one of the Upper Midwest's most recognized dental conferences, you can expect to have access to numerous events and continuing education opportunities. One particularly exciting feature of this event is the exhibit hall featuring the latest in dental industry technology that you will be thrilled to add to your own practice's offerings.
This is also a great opportunity to network with your peers and enjoy informative panels featuring the best clinicians in the industry! Be prepared to customize your continuing education experience while here, too, with over 100 seminars currently being offered in this jam-packed experience!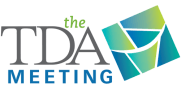 Texas Dental Association
May 4 - 6, 2023
San Antonio, TX
Big news for dental professionals in Texas! May 2023, the Texas Dental Association will likely be one of the top industry events next year, and if you plan to attend, make sure you book early.
Don't miss out on top industry thought leaders, marketing inspiration, a community full of ambitious dental business owners, continuing education opportunities, and more! Even though this event is still a ways off, there are over 45 speakers, 15 workshops, and 102 hours of learning time already packed into its program!

Smiles at Sea
May 8 - 12, 2023
Los Angeles to Catalina Island & Ensenada
August 24 - 26,
2023 New Orleans, LA
This year Smiles at Sea is aboard the "Navigator of the Seas" to host their annual conference! This is one of the most exciting dental events around. Enjoy a week chock full of learning, networking, and other fun opportunities, this is a must-attend for practice owners and staff.
Besides having an unforgettable team-building experience with other dental professionals, you can enjoy the ocean air and sunshine while on a cruise going from Los Angeles to Catalina Island and Ensenada! Don't own a pair of sea legs? No problem! Smiles at Sea also offers The Dental Festival later this Fall for those who prefer to stay on land!
Registration isn't currently available, but save the date to attend these top US conferences of 2023, that features countless amenities to make your stay enjoyable.

Connecticut State Dental Association
May 10 – 12, 2023
Mohegan Sun Casino and Resort, CT
Another world-class event is the Charter Oak Dental Meeting, hosted by the Connecticut State Dental Association. Dentistry professionals from all over the world will attend to participate in several professional and personal development opportunities. Not only will you better your knowledge and skill as an oral health care provider, but you can meet up with colleagues and create new industry connections during social events.
There will also be numerous lectures and hands-on workshops to attend, and participating in this conference is more affordable than similar events elsewhere.

Montana Dental Association
May 11 - 12, 2023
Missoula, MT
This is one of the biggest dental trade shows in Montana! Check out the newest dental tech and services available, enjoy comprehensive clinical and CE opportunities, and just enjoy a great time with your colleagues in the process.
You'll get to hear from insurance coding experts like Teresa Duncan and Dr. Gordon Christensen. If you're still a dental student, this conference is a great opportunity to prepare for the DANB radiography exam and more!
Registration details are to be announced in the near future, so don't forget about this exciting opportunity.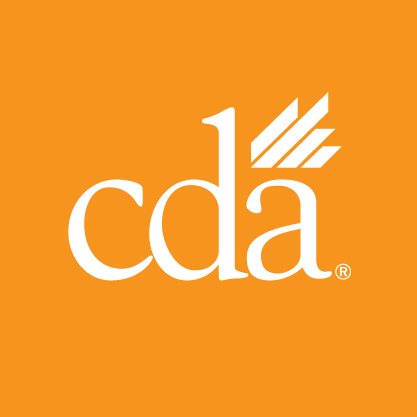 California Dental Association
May 18 - 20, 2023
Anaheim, CA
September 7 - 9, 2023
San Jose, CA
Billed as one of the most exciting dental conferences in the United States, the CDA holds two conventions annually and features hundreds of speakers and exhibitions to bring an event chockful of learning, technology, and innovation to its many attendees. This is also an impactful learning opportunity with CE credits and thought leadership on crucial dental industry topics affecting your practice and patients every day.
American Academy of Pediatric Dentistry
May 25 - 28, 2023
Orlando, FL
If you are looking for a conference specifically geared toward your pediatric dental practice, the annual AAPD conference is a must-attend event in 2023! This year's theme is "Where the Tooth Fairy Earns Their Wings" and is considered the top dental conference for pediatric dentistry in the U.S.! With networking opportunities, CE courses, industry leaders, and an exhibit hall full of the latest tech innovations, this will be an exciting opportunity for you and your team this year.

World Academy of Science, Engineering and Technology
June 5 - 6, 2023
New York, New York
For dental professionals specializing in sports dentistry, this conference will connect you with leading academic leaders, the latest trends and innovations in this specialized field. This is also a unique opportunity to share your own research papers, abstracts, and other contributions to this event. Get in on this groundbreaking conference and register today!

Washington State Dental Association
June 15 - 17, 2023
Seattle, WA
For three days this June, enjoy continuing dental education opportunities, a three-day-long exhibit booth event, and a reinvigorating dental conference experience that will leave you and your staff inspired.
Pacific Northwest Dental Conference is presented by the Washington State Dental Association and is worth the trip for those wanting to earn additional educational credits (up to 19 at this event). These courses and workshops will cover everything from practice management strategies to wellness tips and other clinical topics that can arise when running a dental office.
This popular conference also provides affordable registration options so that you can bring your entire dental team if you want! Another perk is your ability to reserve a ticket for one of the practice management lectures available or attend a hands-on workshop! Early Bird registration hasn't begun yet, so save the date and book your tickets ASAP!

Florida Dental Association
June 29 - July 1, 2023
Orlando, FL
Get some sunshine this year at the Florida Dental Convention in Orlando! This three-day conference of education and buying opportunities will help you and your team grow professionally. Enjoy inspiring thought leadership, informative panels, and inspiring exhibits of the latest tech and procedures on the market today!

American Dental Hygienists Association
July 7 - 9, 2023
Chicago, IL
If you are a dental hygienist looking for an event dedicated to your specialty, this conference has your name all over it! From keynote speakers and educational courses to product exhibitions and presentations, you will come away bursting with professional pride. This is also a prime opportunity for students to network with their peers and some of the nation's leading hygienist professionals. There are even courses specifically designed with student learners in mind.
Registration opens on Wednesday, February 15, 2023!

Alabama Dental Association (ALDA)
July 12 - 16, 2023
Miramar Beach, FL
If you have a passion for beaches, golf, and expanding your dental practice, this is one of the biggest conferences to attend on the Gulf Coast. This is the Alabama Dental Association's most exciting event that attracts dental professionals from around the globe. Registration isn't open yet, so be sure to check their page regularly for updates.

Academy of General Dentistry
July 19 - 22, 2023
Las Vegas, NV
This conference is a prime opportunity for dental teams, colleagues and students alike to network at this annual continuing education event held by the Academy of General Dentistry. Enhance your understanding of practice management and get involved with hands-on educational activities. Every CE you earn at this meeting can be applied toward Mastership and AGD Fellowships!

National Dental Association
July 20 - 23, 2023
New Orleans, LA
Want to attend a top US dental conference in 2023? The National Dental Association Annual Convention should be one of your top picks this year. If your passion is helping people of color receive the oral care they need, and you want to learn more about promoting oral health equity in these communities, this is the event for you.
Not only will you learn how to advocate for the needs of underserved minority communities, but you will come away with a better understanding of how you can make a difference in raising the importance of dentistry as a profession.
Early bird registration ends December 31, 2022, so don't hesitate and book your spot now!
Kois Center
July 27 - 29, 2023
Seattle, WA
While many dentists and industry professionals know the Kois Center as a premier dental training center, it hosts the ever-popular Kois Center Symposium. This conference focuses on providing information about the newest products, research and discoveries, and techniques in the dental industry every year.
This is also a highly anticipated conference because of the networking opportunities available between attendees. As an organization that encourages professional development and growth while supporting dental students and professionals alike in the field, this is an essential event for professionals seeking to boost their careers.
Registration begins March 1, 2023!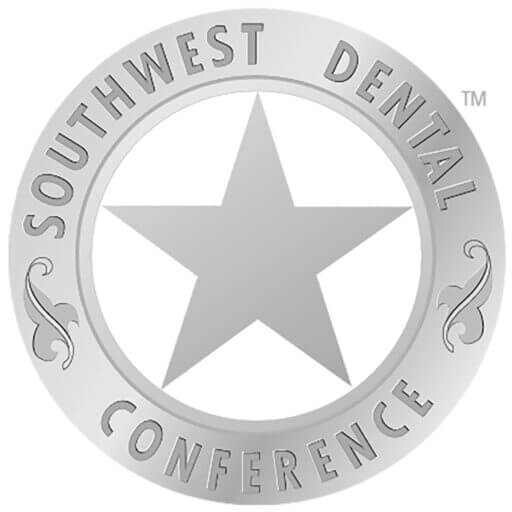 Dallas County Dental Society
August 25 - 26, 2023
Dallas, TX
After a long year of Covid, get back into the swing of things with this premier southwest dental conference hosted by the Dallas County Dental Society. Featuring hands-on educational workshops, networking, and the latest and greatest in dental tech, this event will get you and your team up to speed and motivated! Don't forget to take advantage of the CE courses and expand your training while in town!
Registration isn't yet open, so be sure to bookmark the link and set a reminder to check back in June later this year.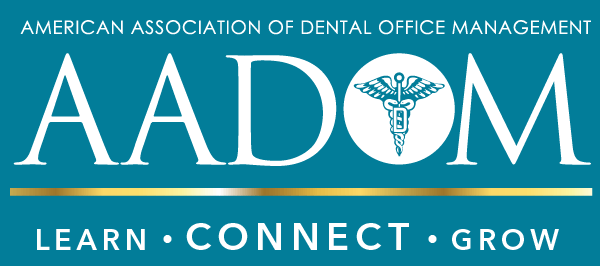 American Association of Dental Office Management
September 7 - 9, 2023
Orlando, FL
This year's AADOM conference is being hosted in Scottsdale, AZ, and features keynote speaker Chad Hymas, best known for his work "Who Needs Legs When You Have Wings". Your team will also enjoy insightful presentations from some of the leading speakers in the dental industry, earn CE credits, and enjoy numerous exhibitions. Be sure to book early!

American Association of Oral and Maxillofacial Surgeons (AAOMS)
September 20 – September 23, 2023
San Diego, CA
Even though this conference feels like an eternity away, it is an exciting opportunity for continuing education. This annual meeting provided for dental professionals specializing in oral and maxillofacial surgery will be able to do the following after attending:
Stay on top of the latest oral and maxillofacial research and innovations
Be aware of arising issues in this field of dentistry
Increased competency through participation in workshops and other educational opportunities that focus on building professional skill
Improve patient outcomes through evidence-based treatment techniques that foster interprofessional collaboration
Have the ability to effectively network when seeking professional guidance and/or leadership opportunities in the oral and maxillofacial surgery industry
Ohio Dental Association
September 21 - 23, 2023
Columbus, OH
Billed as one of the biggest dental events in the five states surrounding Columbus, OH, this is a great event for networking and advancing your education further. This conference also boasts a robust exhibition hall filled with the newest tools and demonstrations to benefit your growing practice.
Registration isn't yet available, but ODA will update soon with more event details and specials to make your visit a fantastic experience.

American College of Prosthodontists
October 25 - 28, 2023
San Diego, CA
With over 3,800 members and affiliates around the world, this annual conference brings together dental techs, students, and prosthodontists. When attending, be ready to expand your training with the latest CE courses and credits, learn important practice management tips and strategies, and so much more!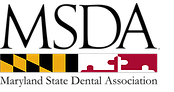 Maryland State Dental Association
October 26 - 28, 2023
Hanover, MD
Another excellent opportunity for CE courses can be found at the MSDA's 2023 conference in Hanover, MD. This event also includes dental exhibits that shows off some of the latest and greatest dental tech and treatments coming to the market in the near future. Plus, you'll meet thousands of other professional like yourself and learn about effective marketing strategies to grow your practice.
Registration isn't yet available, so save this page to check back for updates!
vents page for updated times and dates of their next annual meeting!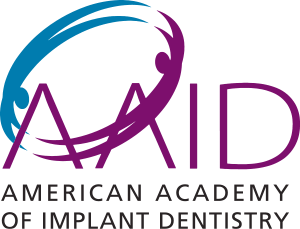 AAIDC
November 1 - 4, 2023
Las Vegas Nevada
Whether you're an established dentist or an ambitious student, this large conference has a lot to offer! This year the theme is "Trends in Transformation", and while there aren't too many details yet for this event, you can imagine that the technology, education, and networking opportunities will be stellar!
Save the date and check back with their site regularly for more details about registration.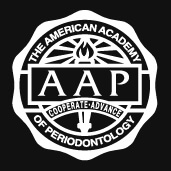 American Academy of Periodontology
November 9 - 12, 2023
Austin, TX
Want to get enjoy sunnier weather this fall while expanding your dental network and continuing education? The AAP 109th meeting is in Austin, Texas, in 2023. This conference features recognized dental industry leaders, an extensive Exhibit Hall, and periodontic CE opportunities to expand your expertise! This event is ideal for every periodontal professional in any stage of their career, from students to seasoned practitioners.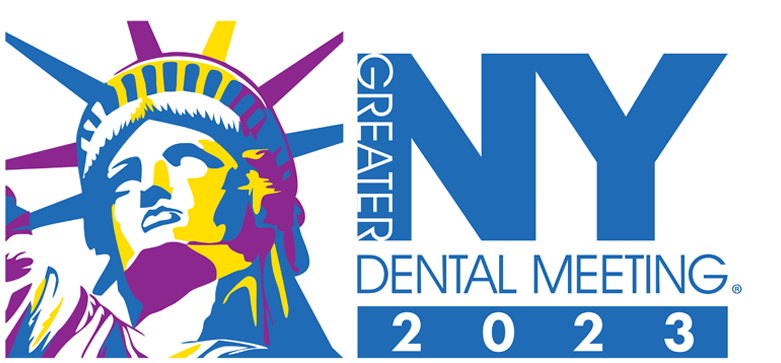 New York County and Second District Dental Societies
November 24 – 29, 2023
New York, NY
This year marks the 99th Greater New York Dental Meeting conference! As one of the largest globally recognized dental conferences in the world, you will seriously want to consider attending. Not only are their continuing education courses available, but there are programs designed for your entire dental team.
During your stay, don't forget to check out the Exhibit Hall, where you can experience all the latest advances in dental equipment, products, and treatment strategies available or coming soon. Add this on top of all the sights and entertainment New York City provides during this time of year, and it's easy to see why the Greater New York Dental Meeting is one of the top US dental meetings. Registration begins April 2023!

PACE Academy of General Dentistry
TBA
Scottsdale, AZ
Austin, TX
Ready to boost the implant focus in your dental practice? While next year's conference dates haven't yet been announced, you have two locations to choose from this year! Be sure to bookmark the link to this intensive continuing education conference to improve every aspect of your implant service offerings. From better marketing and conversion rates to technology demos and in-depth learning, you and your team will come away with a tremendous amount of new understanding and tools.
Seating is limited, so check in regularly for updates!

Greater St. Louis Dental Society (GSLDS)
TBA
St. Louis Union Station, Missouri
At the Mid-Continent Dental Congress, attendees will be able to participate in two days of continuing education course, as well as several workshops hosted by over 30 nationally recognized industry speakers! This conference sees an average of nearly 2,500 participants every year. Events of this size mean an extraordinary number of opportunities to network with other dentists, assistants, office managers, and techs.
You can also expect to spend a lot of time wandering the Exhibit Hall, where there are over 100 dental industry representatives and vendors providing the latest and greatest techniques, marketing advice, and tech to enhance your practice.
Be sure to bookmark their event page for further details as they come in.
Get the Finest Dental Continuing Education for Your Practice Team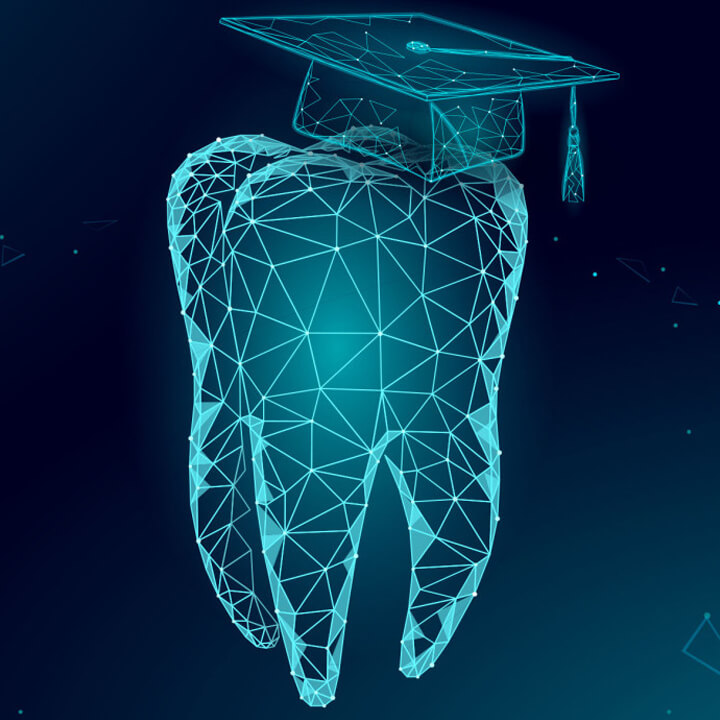 At Adit, we know that to grow your practice successfully, a commitment must be made by everyone on your team to reach the goals and objectives to achieve it. So we're here to help you get on the course of growth.
Our products and services can indeed help streamline your dental business, but it takes more than software to do it. Having the right skills and processes in place is critical to ensure that you continue to advance professionally and provide your patients with superior care. This is why analysis of your current workflows, conversion analytics, and additional training and mentoring are crucial to finding success.
Reach out to one of our expert dental marketing team members today to learn more about Adit marketing services and the boost they can provide to your dental office.