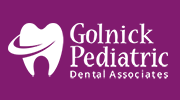 Golnick Pediatric Dentistry
Golnick Pediatric Dentistry has two locations in Taylor and West Bloomfield, Michigan. We met Dr. Golnick at the ADA conference, and he loved the Patient Booking Guarantee program. He wanted a website that was consistent with his brand and focused on the giveaways that they have. He wanted to focus on how the practice was centered around animated characters that most kids love and are familiar with.
Marketing
Strategy: With them being a pediatric dentist, we knew our margin for the patient acquisition was minimum. We had to do a great job of showing high on search engines organically to capitalize on free clicks, and we needed to have an outstanding conversion rate on the website. We focused on the giveaways, and on the local search terms in the Taylor and Bloomfield areas.
Results: Today Golnick ranks top 3 for all "pediatric dentist near me" related keywords in both of their locations, and they have improved their star ratings on Google and Facebook two-fold.