Track Exact ROI On
Marketing Spend
Because the Adit platform is able to track all incoming and outgoing communication as well as integrate your EHR, we are now able to bring it all together. Here's how it works:
1. Patient Revenue
The Adit platform pulls the amount of revenue generated from each patient from your EHR platform.
2. Patient Source
The Call Tracking and Online Scheduling platform then sources where each of those patients came from.
3. Marketing Expenditure
The Adit platform connects with your marketing platforms including Google Ads.
4. ROI Reporting
By tracking both the revenue from each patient and the cost to acquire each of these patients, we are now able to see your Return on Investment!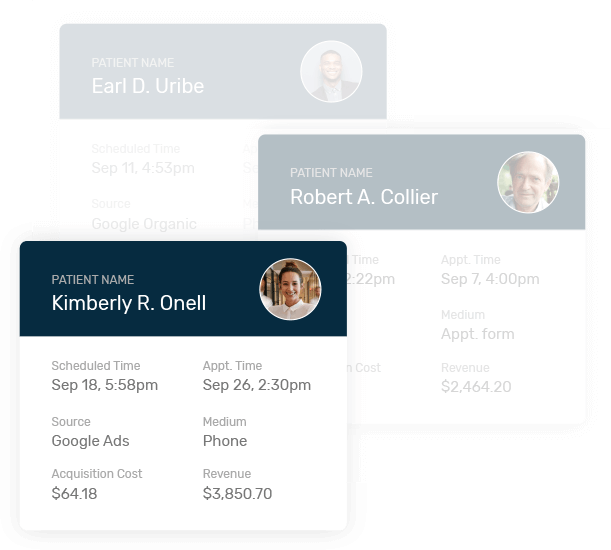 The Ultimate Guide To Mastering Dental Practice Metrics
It only takes 10 minutes to become a Dental Practice Analytics Master!
Download Now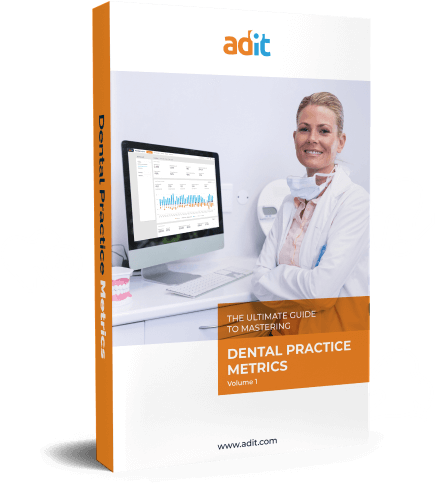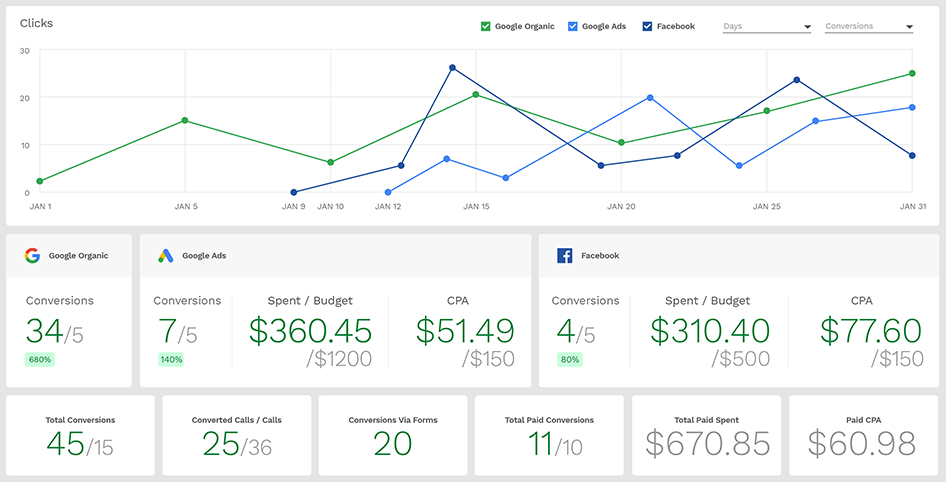 See Inefficiencies In Your Marketing
By seeing what you are spending on each marketing medium and seeing the patients that are being acquired from each of these mediums, you are able to eliminate or optimize those mediums that are not working and focus more on those that are!
Manage Your Front Desk
Performance
See how your front desk is doing on a call to conversion ratio. At what percentage of incoming calls is your front desk converting into patients? This kind of information you can expect to see in our Advanced Reporting app.

Stop Looking At Data That
Doesn't Matter
Website visitors, clicks, impressions, likes, and metrics like these should not be your basis on what is working and what isn't. You should be looking at revenue generated versus marketing expenditure. That's the bottom line! With Adit, focus on the numbers that really matter.