Employee engagement is one of the most significant drags on your dental office's performance and profitability. You can usually spot these individuals quickly due to their almost mechanical day-to-day performance. You can see their heart isn't into their job, but they get by doing just enough to keep it.
Almost every industry has this issue, and dental offices are not immune. To combat this problem and hold onto your great workforce talent, a bond between your team that inspires unites, and empowers them to thrive in their roles within your busy practice needs to be created.
Clarity About Your Dental Vision is Essential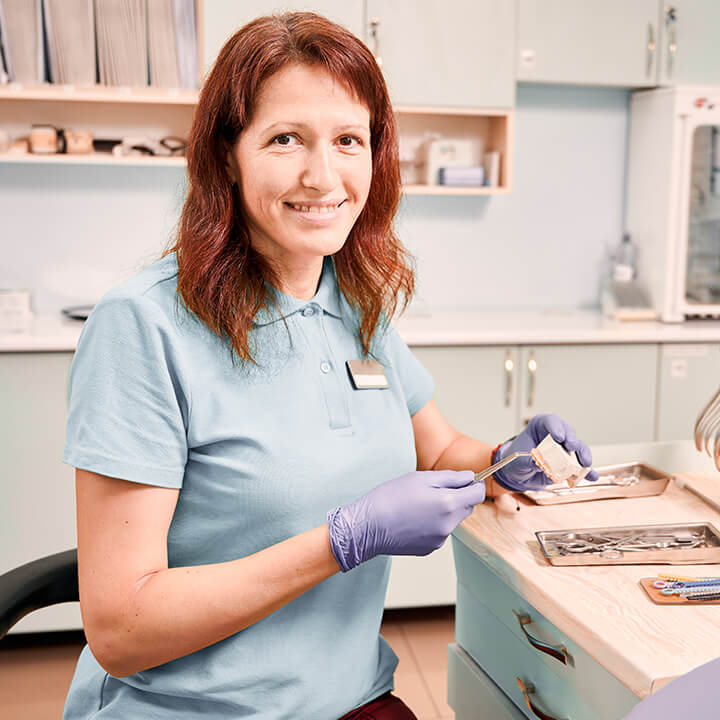 The first step in creating a cohesive dental team is establishing your goals and expectations for you successful practice and each employee. Next, share how their participation directly impacts your long-term vision for your brand. This communication will help create a vested interest and engage them as a team and not only receive a paycheck.
You can further facilitate dedication to these goals and expectations by listing them out and regularly reviewing these aspirations with your crew. Your the leader so it's on you to help them feel connected and valued as members of your office.
There are several ways you can go about creating a larger sense of inclusion and team spirit in your employees with some of the following tips:
Team Huddles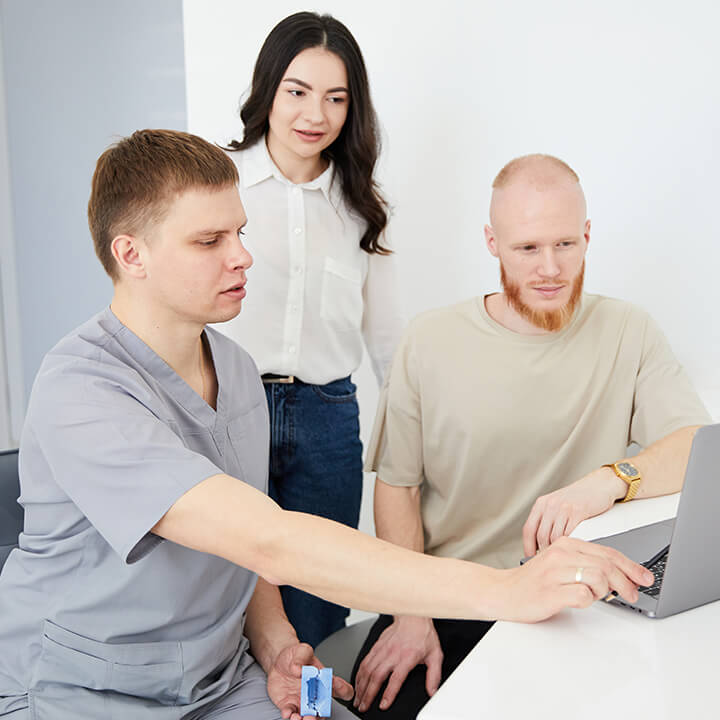 Build cohesion with morning huddles! Good communication is key to successful teamwork, as is conducting a quick daily meeting to review goals for the day, discuss new metrics affecting performance, potential patient issues, and checking on how everyone is doing is always helpful.
What's great about quick morning overviews for the day ahead is they benefit dental offices with multiple branches. While a get-together may not be possible every morning, you can schedule once-a-month video calls to encourage team members to reconnect more often. This helps reinforce their role in a workgroup that cares about successes and challenges as much as the rest.
These meetings are also an excellent opportunity to recognize employees that have achieved goals set for them, review new products launching soon, and any policy changes that are coming up. Ensuring everyone is on the same page is just one way to encourage improved collaboration amongst your entire team.
Have Consistent Best Dental Practices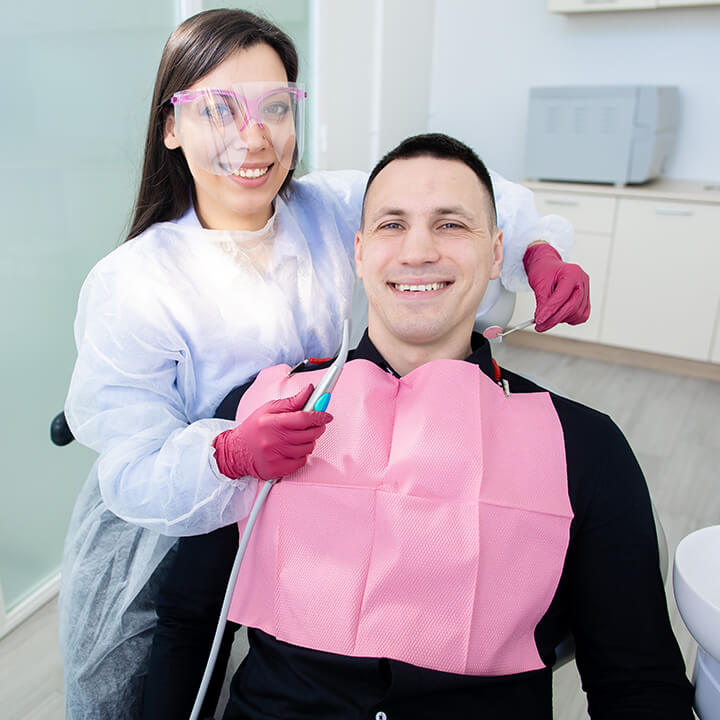 Disengagement and lack of organization are telltale signs of poorly communicated practices and processes within your dental office. This can leave patients with a poor impression or unfavorable experiences when in your care.
It's vital that your dental employees receive proper training that provides them with a solid foundation to make decisions. With an organized operational system, your team will also be able to take on their duties and be well aware of what they need to do to ensure your office runs smoothly and provides outstanding oral healthcare.
Any best practices you implement should start with a patient-centric focus that uses processes standard in the dental industry. As you implement this system, you will have the freedom to further customize these expectations as necessary to meet the needs of those you serve.
Nurture a Culture of Predictability
Errors can disrupt multiple departments within your dental practice in just a matter of minutes. This is why your staffers need to ensure patients receive the same level of expected care no matter which of your offices they attend. To ensure your team provides the same quality services no matter who walks through your doors, contingencies exist.
If a hygienist needs to cancel her shift for the day, do you have another team member in this role that can cover their responsibilities with the same skill? If you do not, what can you do to fill this gap in the future, so your dental patients continue receiving the care they expect? You may want to consider team development opportunities for those who have the same duties but need additional certification to step in and fill the gap when staff cancellations occur.
Remember, consistency requires more than simply sticking to the processes. You need to create an environment that supports this expectation.
Successes and Losses are Learning Opportunities
Whenever your office has an outstanding success or suffers an operational setback, it's a great time to have a group conversation about any improvements or strategies to leverage the experiences from these events to your benefit. In a dental office, missed opportunities happen, but this doesn't mean the experience was a total loss. Analyze what worked (or didn't), and take notes on the situation and outcome.
There is a lot to learn in those moments, which can be shared with your entire practice team to be better prepared for the future.
Keep Your Team Up to Speed
One of the most frustrating aspects of working in an industry filled with ever-changing technological advancements is ensuring your team is prepared to utilize these new tools. Your team will be able to operate more cohesively if additional training is available to continue their education.
Not only will your dental office keep running efficiently because of their expertise, but you boost staff confidence. This means improved patient experiences and better productivity, which results in better reviews. Plus, your team will appreciate the challenge, so their careers don't become boring or stagnant.
Benefits of a Cohesive Team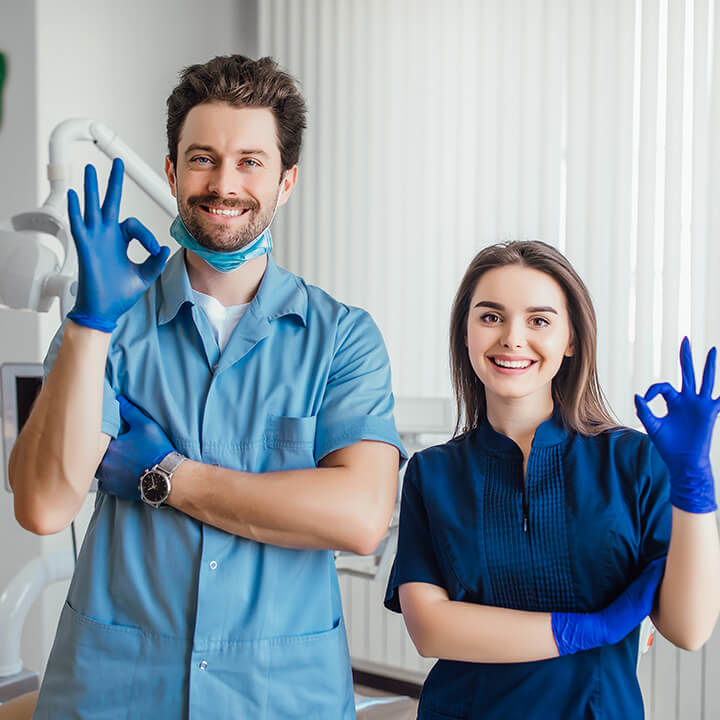 The previously mentioned tips for creating a cohesive team can create a highly efficient self-managed team of dental professionals. Achieving this final goal will offer you several advantages that many dental practices struggle to reach:
Higher employee retention
Increased engagement from your staff
Improved patient care
More frequent 5-star reviews
Less managerial oversight
Increased production
You can see in this list that the more empowered you make your team collaborate and speak their concerns, they have vested ownership in their positions. This means less time micromanaging and spending on more important matters.
Team Cohesion Starts with the Right Tools
It takes more than conversations to create a collaborative team. Practice management tools can facilitate your goals for your dental team and office by:
Reducing errors
Streamline operational processes
Improve communication
Create consistent process structures
Consider investing in a solution that provides all the features needed to unite your office in one platform. Or, choose integrations that are compatible with your existing system and will boost your team's performance.
Begin Your Journey to Team Building with Adit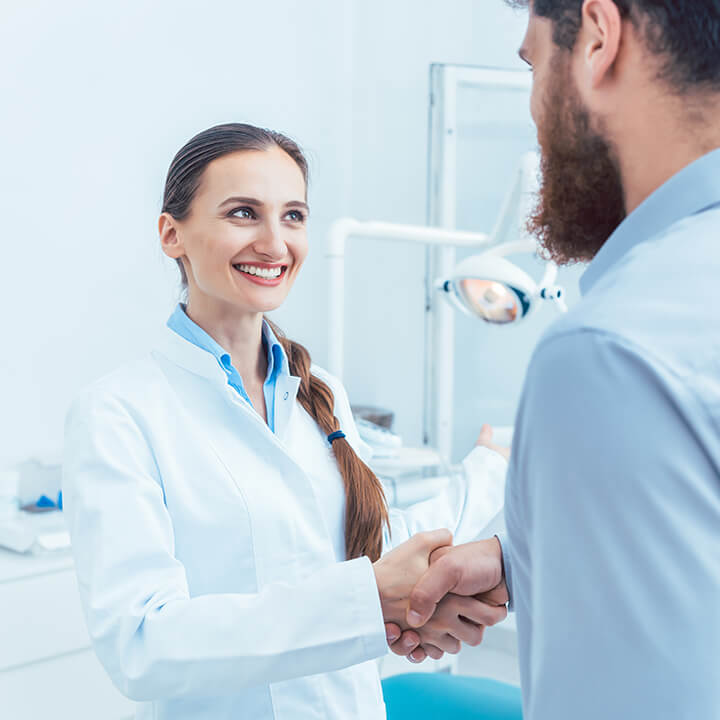 Empower your team with Adit's state-of-the-art dental practice management software that leverages automation and AI to boost your dental company's productivity and streamline operations. Nothing frustrates teamwork like bottlenecks and imbalanced workflows, and our platform helps you eliminate these issues so your staff can focus on the goals ahead.
We help your office acquire and retain patients by helping you create an oral healthcare experience that is personalized and consistent with your brand's messaging and supports your operational process. In addition, with our built-in analytical tools, you can transform raw data into easy-to-understand metric reporting that your employees can rely on for sound decision-making.
Adit boasts a wide range of digital management tools designed specifically with your dental practice in mind, including:
Call Tracking with Adit Voice
Patient Forms
Online Scheduling
TeleMed
Practice Analytics
Marketing & Advertising Support
Dental Website Design
Adit Pay
Pozative Review Module
Ready to gain new insight and create new ways for your dental team to engage with one another at next-level efficiency? Schedule your free demo of the Adit platform and learn how our practice management software breathes new life into your efforts to create a cohesive team.