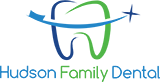 Hudson Family Dental
Hudson Family Dental is located in Union City NJ, one of the most densely populated areas in the country! Because of this, there are a lot of patients, but also a lot of competitors. Hudson Family Dental had to stick out, so we first focused on their New Patient Exam as well as their extended office hours. Most people who live in Union City more than likely commute to Manhattan so they would get back home late. Having extended office hours was a crucial factor in getting future patients to book an appointment.
Marketing
Strategy: We had to build up their reviews using Pozative. Many people in the area made decisions based on the online reviews they read. Also, we knew we had to focus on bringing in a New Patient Special. We realized as competitive as it was for area related keywords around them, we had to focus on the map listings and get them to show when patients looked for a dentist around them.
Results: Hudson Family Dental books more than 50 patients a month just from SEO alone! We rank top 3 on the map when you search for a dentist in their area. Along with their great reviews, we are able to book Hudson Family Dental a lot of patients. They also acquire patients at under $100 per patient, which is great for one of the most competitive areas in the country!