In today's fast-paced world, managing a dental practice is a multifaceted endeavor that requires a combination of clinical expertise and effective administrative management. Dentists are not only responsible for providing top-notch patient care but also for running a smooth and efficient practice.
Fortunately, with the rapid advancements in technology, it's now possible to manage your dental practice on the go, allowing you to stay organized and connected no matter where you are. In this comprehensive guide, we will delve deeper into the strategies and tools that can help you achieve efficiency at your fingertips while managing your dental practice.
1. Invest in Modern Practice Management Software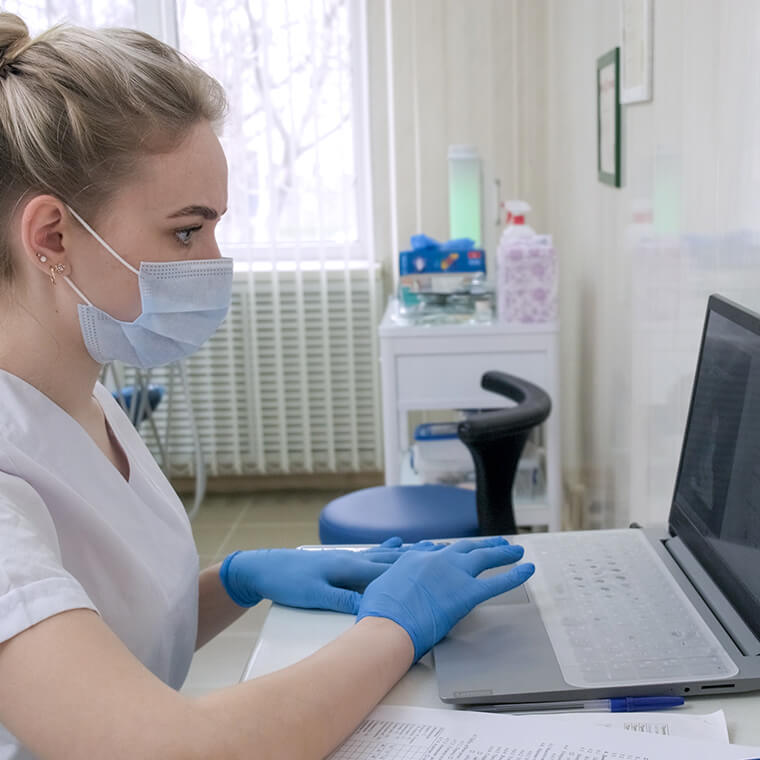 Dentists can no longer rely solely on traditional paper records and manual appointment books, or PMS systems that are decades old. Investing in a robust dental practice management software is the foundation of managing your practice on the go. These newer software solutions offer a comprehensive suite of features, including appointment scheduling, digitized patient records, automated billing, and real-time reporting.
The key advantage of a state-of-the-art software suite is its accessibility. Cloud-based solutions enable you to access critical practice data from anywhere with an internet connection. This flexibility ensures that you can monitor and update your practice, check schedules, and access patient records, even when you're away from the office.
2. Provide a Mobile-Friendly Website and Online Booking Feature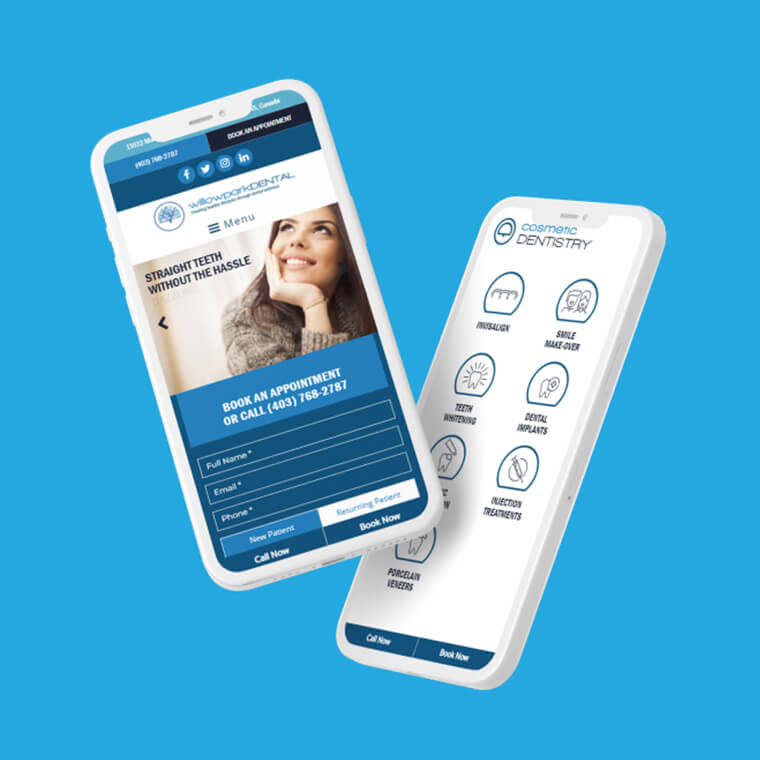 In today's digital age, your dental practice should have a mobile-friendly website. Over 77% of patients search for medical and dental services on their smartphones, and a responsive website ensures they can find information about your practice and easily book appointments online. Mobile booking systems make it convenient for patients to schedule visits, reducing administrative workload and improving patient satisfaction.
Moreover, integrating your website with practice management software streamlines the entire process, ensuring real-time synchronization between online bookings and your appointment calendar. This means newly canceled visit times are immediately made available and quickly filled, recovering revenue typically lost in these situations.
3. Prioritize Secure Data Storage and HIPAA Compliance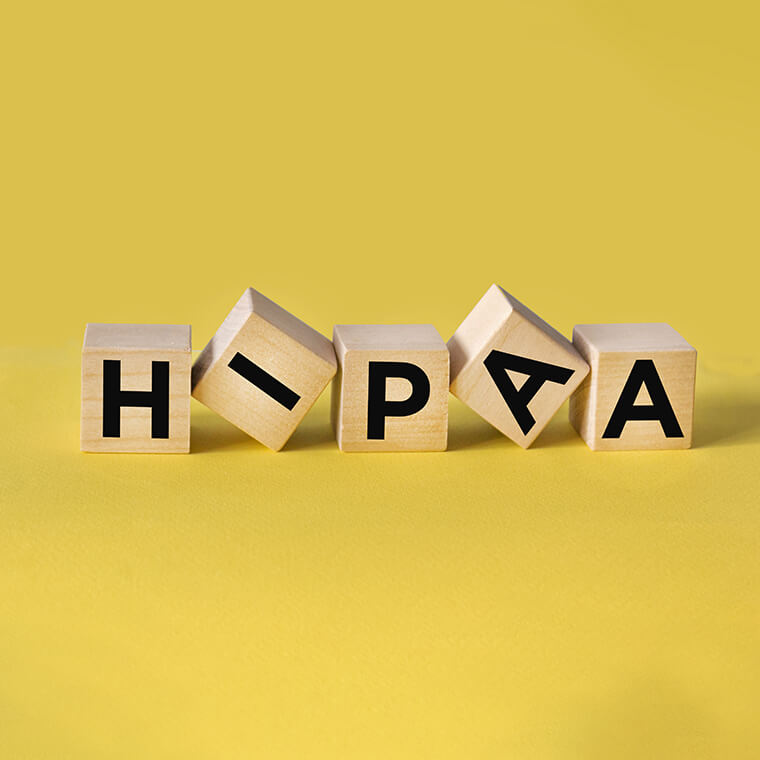 When managing your dental practice on the go, it's crucial to prioritize data security and HIPAA compliance. Ensure that patient records and sensitive information are securely stored in the cloud and accessible only to authorized personnel. Utilize encryption and secure access protocols to protect patient data, even when accessed remotely. This not only ensures compliance with regulatory requirements but also provides peace of mind knowing that patient data is safe and protected.
4. Conduct More Telehealth and Virtual Consultations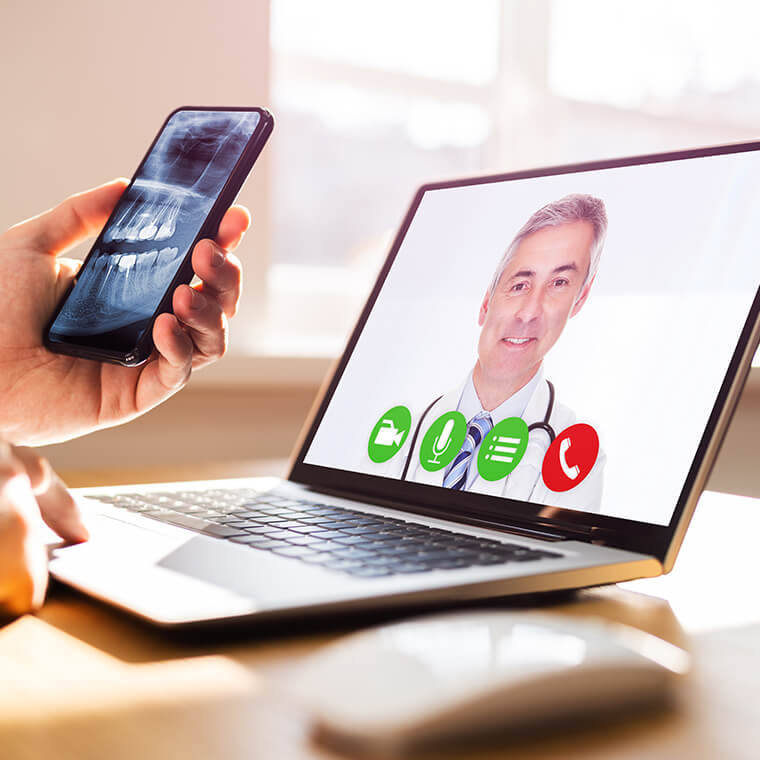 Telehealth has gained significant traction in recent years, and it's an excellent tool for managing your dental practice remotely. You can conduct virtual consultations, follow-ups, and patient education sessions through video conferencing tools. This not only saves time but also allows you to provide excellent patient care while on the go.
Patients appreciate the convenience of not having to travel for routine appointments, and it can also be an additional valuable revenue stream for your practice.
5. Implement Mobile Payment Solutions
Implementing mobile payment solutions can streamline your practice's financial transactions. Mobile payment apps allow you to accept payments from patients securely and efficiently, whether they're in the office or at home. This convenience can improve your cash flow and reduce administrative hassles. With mobile payment solutions integrated into your practice management software, you can generate invoices, process payments, and provide patients with electronic receipts from anywhere via email, text, or online portal.
6. Transition to Email and SMS Communication
Effective communication is vital for dental practice management. Use email and SMS marketing tools to stay in touch with patients and keep them informed about appointments, reminders, and special offers. You can even send patient treatment plans securely through SMS messaging for their review and approval.
Automation can help you maintain consistent communication without being tied to your office. For instance, you can send appointment reminders, post-operative care instructions, and personalized messages to patients, enhancing their overall experience and engagement with your practice.
7. Task Management Apps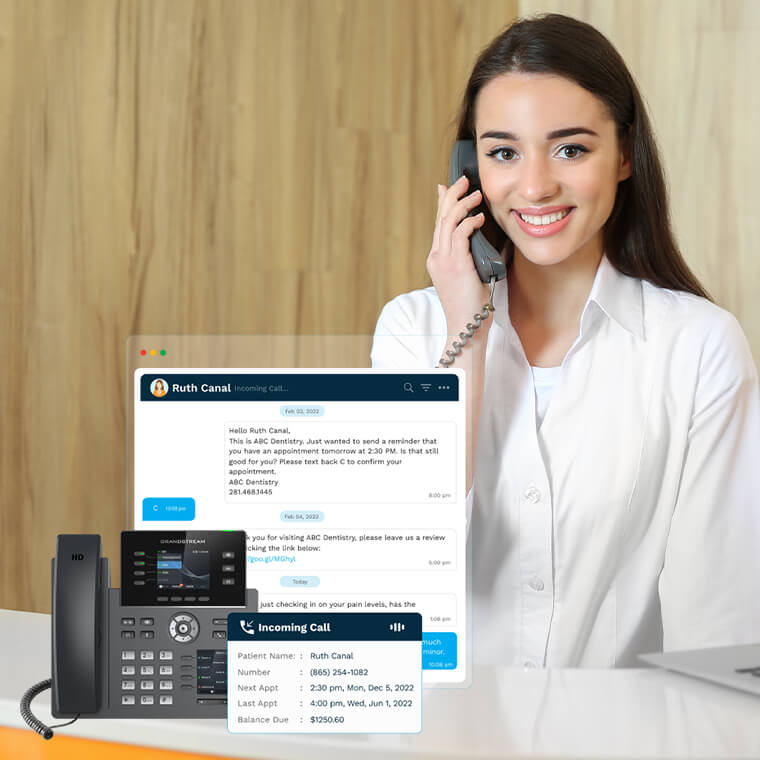 Managing your dental practice involves a wide range of tasks and responsibilities. Task management apps can help you organize your to-do list, set priorities, and delegate tasks to your team. These apps allow you to stay on top of administrative work and track progress from anywhere.
Whether you're assigning tasks to your front desk staff, hygienists, or office manager, these ensure that everyone is aligned and aware of their responsibilities. This not only enhances productivity but also fosters collaboration within your team.
8. Remote Team Collaboration
If you have a team working in your dental practice or across town in a sister office, remote collaboration tools like project management software and team messaging can help you stay connected. You can assign tasks, communicate with team members, and ensure everyone is on the same page, even when you're not physically present in the office. Collaborative tool that facilitate efficient communication, file sharing, and team coordination, will also support the patient experience, even in your absence.
9. Regular Backup and Disaster Recovery Plans
Always have a backup and disaster recovery plan in place for your practice's data. Regularly back up essential files and patient records to ensure you can recover them in case of any unforeseen incidents. This precaution is crucial to maintaining the continuity of your practice, even when managing it remotely.
Cloud-based practice management software like Adit often include robust backup and disaster recovery features, ensuring that your data is protected and can be restored in the event of hardware failures, data corruption, or natural disasters.
The dental industry is constantly evolving, and technology plays a significant role in these changes. Stay updated on the latest advancements in dental technology and practice management tools. Continuously learning and adapting to new practice management features will help your clinic maintain its efficiency and competitiveness.
Unlock the Future of Dental Practice Management with Adit's Advanced Remote Management Features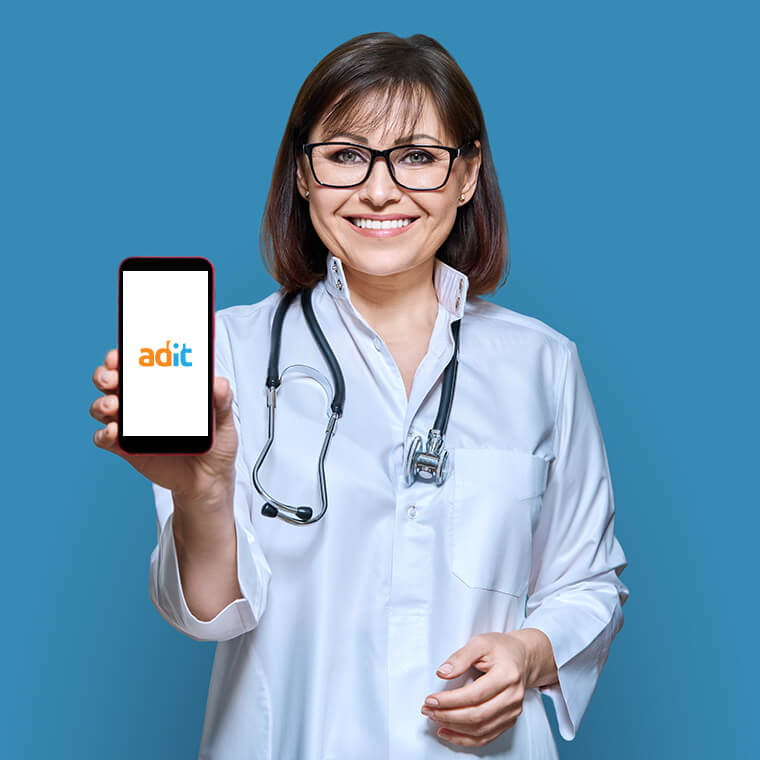 Managing your dental practice on the go is no longer a distant dream – it's an essential reality in today's digital age. The key is to embrace technology and invest in the right tools, all while prioritizing efficient communication and stellar patient experiences. By following these strategic tips, you can revolutionize your dental practice operations and consistently provide exceptional patient care, no matter where you find yourself. As a dental professional, you're not only enhancing the quality of care for your patients but also making strides in improving your own work-life balance and professional satisfaction.
This is where Adit's cutting-edge practice management software comes into play. With Adit, you can seamlessly manage your dental practice remotely, ensuring your practice stays on track, whether you're in the office, at home, or on the go. Our software is designed to empower you with all the essential tools for smooth practice management
We Help Your Office Embrace Technology
Stay ahead in the digital era with Adit's innovative software, designed to empower you with real-time access to critical practice functions. This includes features such as:
Appointment Scheduling: Adit automatically manages and updates your online appointment schedule from anywhere, ensuring no slot is ever overlooked.
Patient Records Management: Access and update patient records securely, providing seamless continuity of care regardless of your location.
Billing and Reporting: Keep a close eye on your practice's financial health with the ability to generate invoices, track payments, and run essential reports on the fly.
Create Efficient Communication Channels
Effective communication is the cornerstone of a successful dental practice. With Adit, you can streamline communication with:
Integrated Messaging: Collaborate with your team effortlessly through built-in messaging, ensuring everyone is on the same page.
Patient Communication Tools: Stay in touch with your patients through automated appointment reminders and announcements, promoting better engagement and reducing no-shows.
Provide Top-Level Data Security to Your Patients
Protecting patient data is paramount in healthcare. Adit ensures data security by:
HIPAA Compliance: Adit's robust security measures adhere to HIPAA standards, ensuring patient confidentiality and data protection.
Secure Access Protocols: Our software implements secure access protocols, ensuring that sensitive patient information is accessible only to authorized personnel.
Create a Healthier Work-Life Balance for Your Team
Prioritizing a healthy work-life balance is vital for the professional satisfaction of your dental team. Adit offers a solution that streamlines workflows, reduces stress, and ensures more personal time for your team members, thanks to:
Remote Management: Empower your team to oversee practice operations from anywhere with our Mobile App, reducing the need for constant in-office presence.
Efficiency and Productivity: Streamlined features such as Adit Pay, Treatment Planning, and Adit Voice, help your team work smarter, not harder, for a more balanced professional and personal life.
Unlock the benefits of a smoother practice management experience today. Sign up for a free trial with Adit and experience the efficiency, convenience, and enhanced communication it brings to your dental team!