Dental practices regularly struggle to keep patients engaged in their oral healthcare treatment. This challenge can lead to less-than-stellar treatment outcomes, lost revenue, and a growing inactive patient list.
When developing a patient engagement strategy, it's important to think beyond minimizing no-shows and recalling patients for needed care. Instead, your office needs to invest in the health of those you treat by focusing on building stronger relationships. This involves being cognizant of where patients' oral health stands instead of expecting them to catch up to your expectations.
Their long-term happiness and a growing recognition that your practice has dedicated itself to supporting them on their dental journey will create lasting results that keep them engaged. This article will help you develop an effective patient engagement strategy with some helpful recommendations to get you started.
How to Shift Your Patient Engagement Efforts into Overdrive
Without a doubt, engaging your patients can resolve a lot of frustration relating to treatment non-compliance and the resulting struggle to achieve maximum oral healthcare results. Imagine how much easier it would be if all your patients took an active role in their dental care. But, with a busy dental office to run, it's hard to have enough time and dedication to achieve this goal.
The good news is that some of the steps you can take will improve the overall efficiency of your dental practice, while others are simply a matter of investing more time and effort in your patient relationships.
Ready to start taking patient engagement more seriously? The following seven tips offer invaluable insights on how to get the most out of this effort and empower those you serve to make better decisions about their oral health:
Create More Opportunities to Communicate with Automation
Getting patients to engage in their oral healthcare requires dedication and time. But, if your office is experiencing a staff shortage, is extremely busy, or lacks the necessary tools to streamline the engagement process, your strategy may not be effective.
Technology can play a significant role in communicating the benefits of proper oral hygiene with patients. For example, a tech-forward practice management software like Adit can centralize and streamline communication using integrative features and tools designed to communicate across multiple channels. Instead of always trying to reach out via email or a personal call, your team can set automated reminders that deliver curated content relevant to the recipient's dental health.
Instead of relying on a marketing campaign that uses a one-size-fits-all message to attract patients, quickly create templates for specific segments of your client base. Drip campaigns are especially popular because they regularly pass along reminders to recipients about upcoming appointments, encourage them to book, and convert prospective patients by educating them about your practice.
Easy-to-use templates and automated scheduling features make communication a breeze and save your dental team countless hours of phone time by engaging patients through their preferred communication channels.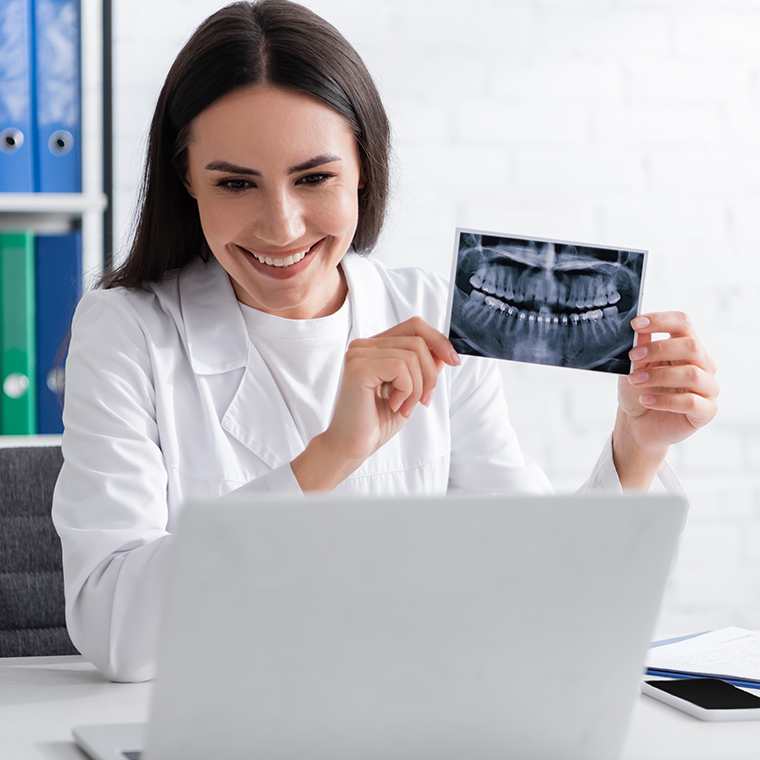 Leverage Social Media
If you think that social media is a waste of time or isn't a great way to engage with dental patients, think again. Many successful practices rely on popular platforms like Instagram, TikTok, and Facebook to engage their preferred patient demographic.
Another reason your office should leverage social media is it informs the public about your dental brand through educational posts, attractive media, and informative videos. Even better? These sites offer businesses a wide range of automated marketing tools, so your team won't be stressed about using these additional communication channels.
One of the reasons that social platforms are crucial to patient engagement is it allows your dental clinic to relate with the market audience it wishes to serve. Your team can provide a more personalized engagement experience by sharing behind-the-scenes clips of a typical day in your office or reacting with emojis to a comment left on a post. These are just a few of the many social media features that dentists can rely on to spread brand awareness in their communities.
Share Oral Healthcare Decisions
Many patients trust their dentists to make treatment decisions for them with little to no input. This behavior may stem from the belief that they lack the necessary education to understand their diagnosis and can't bring much to the conversation. Take the opposite approach in this situation and educate those you treat. By including them in the discussion about their oral healthcare plans, you invite their participation. Empowering them with this knowledge and respect increases overall satisfaction with their care and also improves engagement.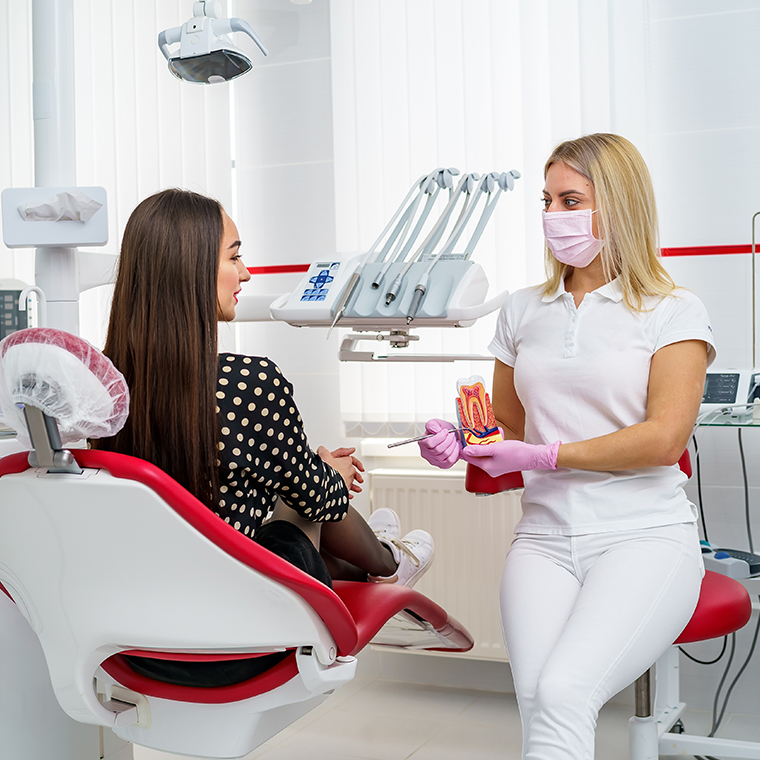 Segmentation is a Must when Trying to Engage
Despite knowing every patient has unique dental health goals, do you treat them individually? When trying to improve your engagement level with a particular patient, it's important to remember that your approach may work for some and not others. Segmentation is essential to ensure you provide a deeper level of connection with those you treat.
How you categorize each segment depends on several demographical features, such as age, ethnicity, or gender. You may also find it helpful to drill down further and include categories around patient opinions, behaviors, and motivations. By taking this step, you can create messaging that directly speaks to patients in these categories. This approach will increase their engagement levels as they are more likely to appreciate your communication.
A great example of segmentation in action is if a family of four you regularly treat has a habit of skipping their yearly exams because of the hectic schedule they keep. Between work and their children's schooling, they always need to reschedule. Knowing these factors about their everyday life can help you develop a reminder schedule that is more frequent and via text messaging as they likely won't be able to answer the phone directly.
Add Chatbots and Live Chat Features to Your Dental Website
For many prospective patients, their first point of contact with a new dental office is online. Typically, they will navigate to the provider's website after a quick Google search. If visitors need to reach your practice but can't call, do you want them to submit queries via a site submission form and potentially wait hours for a response? Or would you prefer to keep them engaged by immediately answering any questions they have?
Chatbots and live chat features on your dental page can do this for you thanks to AI and automated responses. Or, consider implementing a live chat integration that immediately connects patients with one of your team members in a secure chat window. Not only will site visitors appreciate your practice's responsiveness, but your office will come away with their contact information, services they're interested in, and pertinent demographical information. These details can help your team craft a follow-up message that speaks to their dental needs and encourages them to receive care at your office.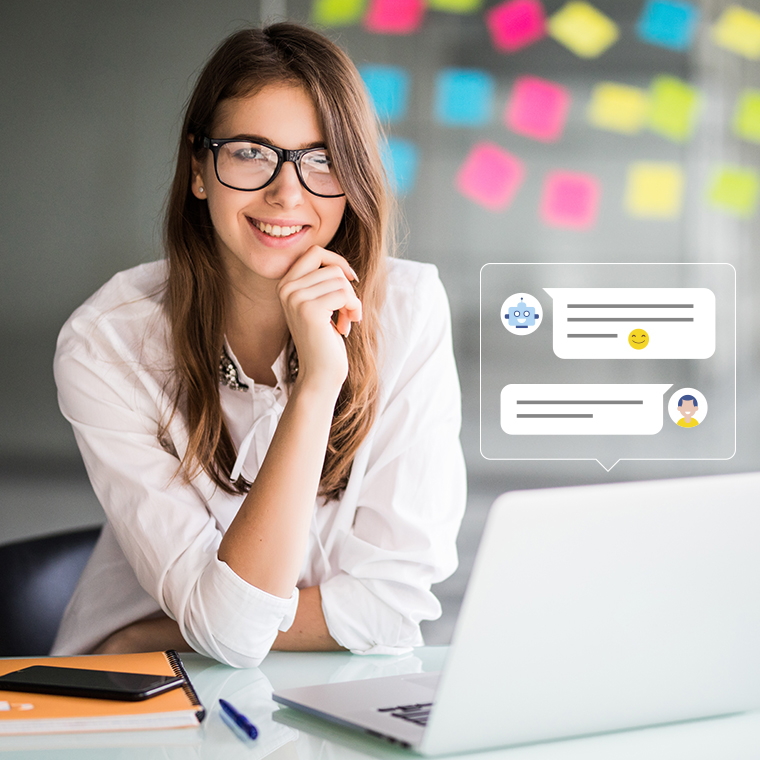 Engagement Doesn't Begin In the Dental Chair
For many dental practitioners, engagement begins once patients are in the dental chair. While it's true that this is a prime opportunity to connect and communicate with your patient about oral health procedures and products, this timing is a bit late in the process.
Believe it or not, the best time to start is during pre-visit tasks, such as patient intake. By getting their medical history and insurance verified in advance, your office creates a smooth and efficient check-in experience. Your dental team will have time to review their dental records and health history before their arrival so that the appointment time is spent focused on the patient and not their file.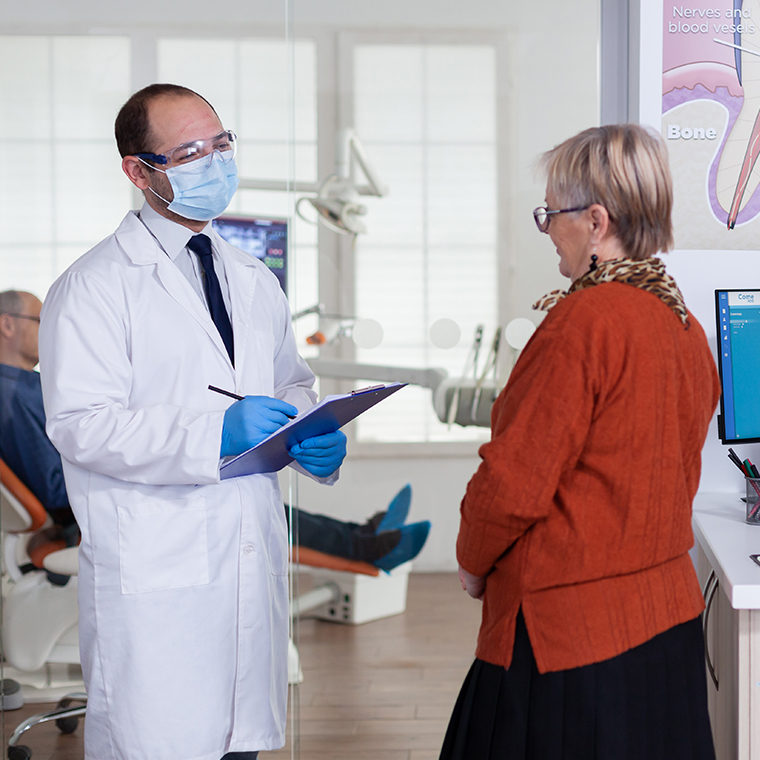 Aftercare is About More than At-Home Oral Healthcare Routines
Successful oral health aftercare requires effective patient engagement. The consequences of treatment non-compliance can be devastating for patients, discourage them from continuing their efforts and lead to additional treatments because of worsening conditions.
However, another critical component of aftercare is feedback regarding your practice's overall performance. Without a clear understanding of how patients perceive the value of care they receive and interact with your dental team, meaningful engagement can't occur.
This is why dental offices that conduct patient surveys have an advantage when engaging their patients. These forms are quick, convenient, and anonymous, thus allowing respondents to be honest in their feedback. Being able to contrast between how your team believes they are performing versus how patients say they are is crucial on many levels, including:
Helps pinpoint customer service issues and identify how to improve upon these concerns
Identifies which features or products are popular among your patient demographics
Assesses the quality of care provided and where it is lacking
Reveals potential revenue streams you weren't aware were available based on patient desires
The good news is that conducting these post-visit surveys doesn't require significant amounts of time to create and send out. In fact, with practice management platforms like Adit, patients can receive an automated text message with a survey link before they check out. With just a few screen taps, they can fill out a quick multiple-choice form and leave feedback while their care experience is fresh in their minds.
Incorporate KPI Tracking as Part of Your Patient Engagement Strategy
Dental office managers regularly speak on the importance of increasing patient loyalty and retention. Your patient engagement strategy should work to provide improved access to your practice and its services. Incorporating a patient portal on the clinic's website or investing in intuitive technology that streamlines the treatment process are some great ways to achieve this goal. But, even with these additional implementations, if performance isn't measured, how can you know if all this effort is paying off?
It's easy to get caught up in caring for your dental patients and running your day-to-day operations. The constant demand to focus your time and attention on tasks that generate revenue can easily overshadow the need to measure your engagement performance. Trying to improve how your office engages requires constant monitoring and adjustment. With a practice analytics feature in your PMS, you can pay closer attention to what is working and what isn't instead of putting a few new initiatives in place and putting it on cruise control.
If you aren't sure what aspects of patient engagement you should be measuring, consider starting with the following seven key performance indicators (KPI) to get a quick snapshot of where you stand:
Patient portal enrollment
Patient satisfaction
Treatment compliance
Cancellation rates
Unpaid balances
Complaints
Oral health outcomes
As you try to develop an environment of healthcare consumerism within your dental practice, actively measuring how involved your patients are in their dental care is vital. When you successfully engage them, they become eager to return for needed follow-ups. Instead of contacting your office for care only when they're experiencing a dental emergency, they'll gladly book and attend preventative visits.
Even in situations where a recommended treatment may be financially difficult for a patient to afford, they will do what it takes to follow through with the treatment instead of allowing cost hesitancy to bar them from necessary care.
Adit Helps Dental Practices Unlock New Levels of Patient Engagement
Practice management software is one of the most important tools in your belt when improving how your dental office engages with patients. At Adit, we recognize that creating a streamlined care experience requires a focus on greater access to care. From centralized communication features that seamlessly integrate with existing PMS platforms to providing a convenient online scheduling experience that allows patients to see your team's availability in real-time, we empower your team and those you treat.
Our end-to-end dental practice management suite supports patient engagement by providing over 15 digital tools that our clients can't stop raving about, including:
Patient forms
Online scheduling
Adit Voice
Internal chat
Practice analytics
Email campaigns
Two-way patient messaging
Social media management
Pozative reviews
Automated reminders
Call tracking
Adit Pay
Mobile app
And more!
Taking the right steps now to help your patients achieve the best oral healthcare results is vital when developing a solid engagement strategy. One way to support this entire process is by having an intuitive PMS platform that incorporates the latest AI and automation technologies. Schedule a free demo of Adit's practice management software today and discover how our innovative platform can transform how your patients interact with your dental clinic.