Before the COVID-19 pandemic struck in 2020, dental offices everywhere were already short-staffed. Once social lockdowns began, many clinics had to close temporarily. But once reopened, many found themselves even more understaffed because many professionals opted to retire or move on to different career paths entirely. This trend has led to a perfect storm involving high service demand, reduced dental team numbers, and chronic workplace stress. Together these three elements lead to exhaustion, disinterest, and cynicism–the perfect recipe for burnout.
What can you do to avoid your team throwing in the towel before their morning has even begun? This guide briefly overviews why burnout is devastating to your office staff and shares what you can do to avoid it this year.
Differentiating Between Workplace Stress and Burnout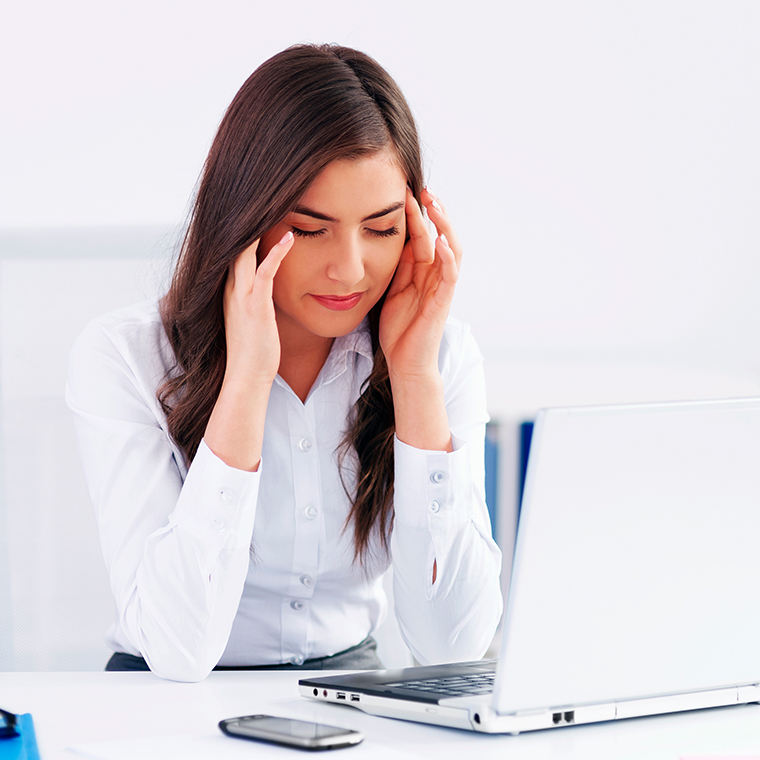 We've all probably said at least on one occasion that we're feeling burnt out about work. But are we describing burnout or alluding to feeling stressed out? Stress and burnout are different in that feeling stressed comes with the hope that everything will be better once done with a task.
Burnout is more pervasive and involves ongoing stress that has become overwhelming. It makes us want to completely disengage from what we're doing, almost as if being overcome by hopelessness about the situation.
Some common signs that you or a team member might be experiencing burnout include:
Struggling to concentrate on work
Finding it hard to get up and start working
Experiencing chronic tiredness and exhaustion
Regularly working extra hours or skipping breaks to complete tasks
Not being socially active
Lacking hobbies and extracurricular activities
Suffering from disruption in eating habits and appetite
As you can see, these symptoms disrupt one's professional life and personal relationships. This is why preventing burnout in your dental office is vital to the well-being of your patients and staff.
Why Burnout Occurs
One might argue that burnout is just par for the course in the healthcare industry, but that doesn't mean it's acceptable. It's easy to view an employee skipping lunch as dedication to their job, but this red flag shouldn't be ignored. Mental health awareness is a vital aspect of dental industry culture that needs prioritization, especially when many offices struggle to find and retain talent.
Avoid burnout from disrupting your clinical operations by understanding why it happens in the first place.
Excessive Workloads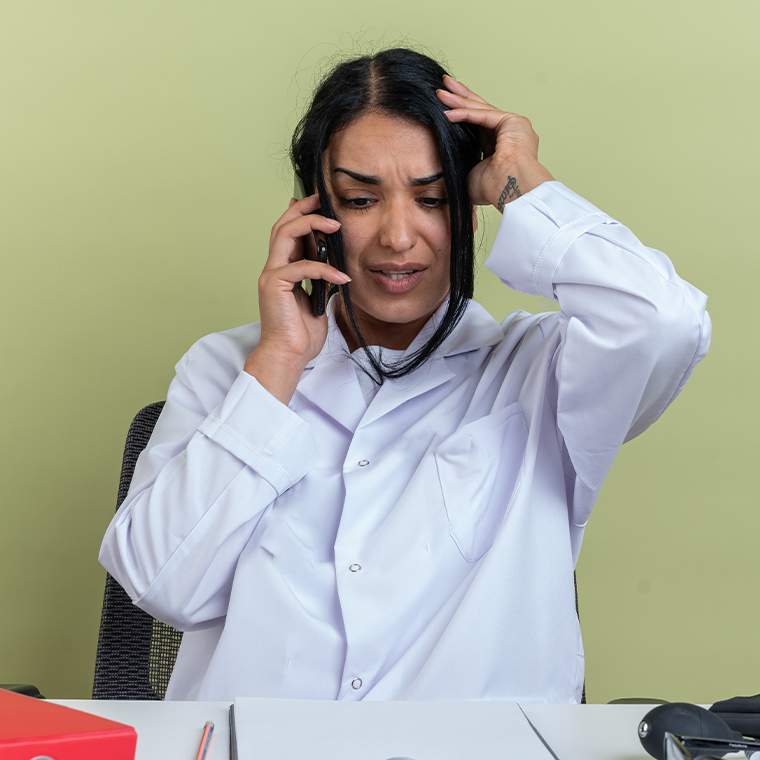 As mentioned earlier, the dental staffing shortage has played a major role in the burnout that practices have experienced. With a single team member doing the work of three, it's unsurprising that many say they're done with the industry and switch careers. However, many clinic owners don't realize this imbalance could be offset by streamlining their operational and clinical processes.
Instead of using paper-based check-in procedures, an office could reduce productivity demand by transitioning to a digital process that relies on electronic patient forms. Simple changes that leverage automation to handle routine tasks can make the difference between an employee quitting or sticking it out till you can get more hands on deck.
High-Stress Workplace Culture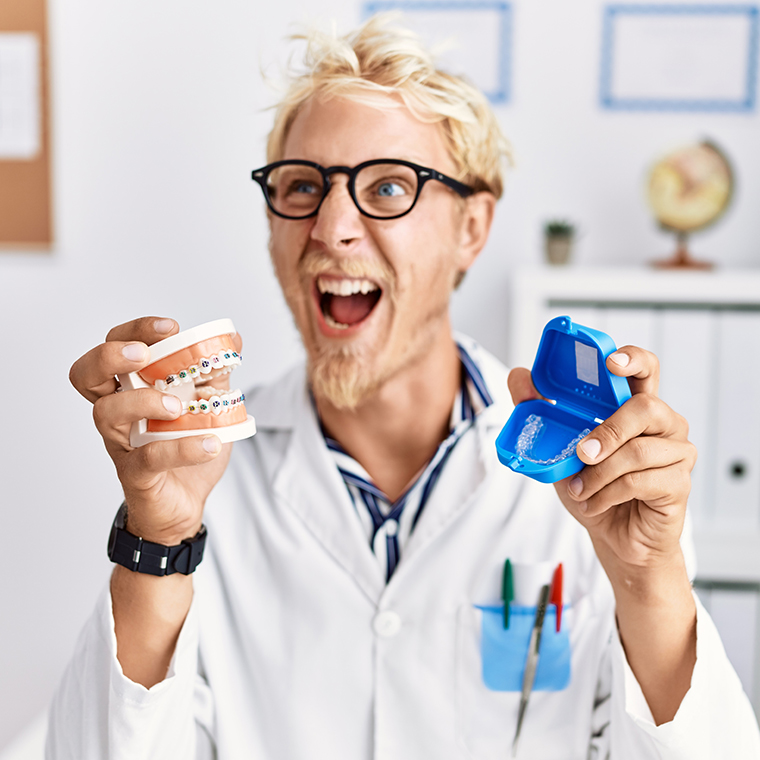 Dental professionals experience continuous patient demand throughout their work day. Add the pressure of being responsible for their health and safety, and you get a high-pressure work culture where extreme stress is part and parcel with the job role.
The reality is that despite this expectation, non-stop stress and pressure day in and day out don't do the body good. Pushing your team to maximum capacity will eventually harm performance, productivity, and patient outcomes.
Minimized Socialization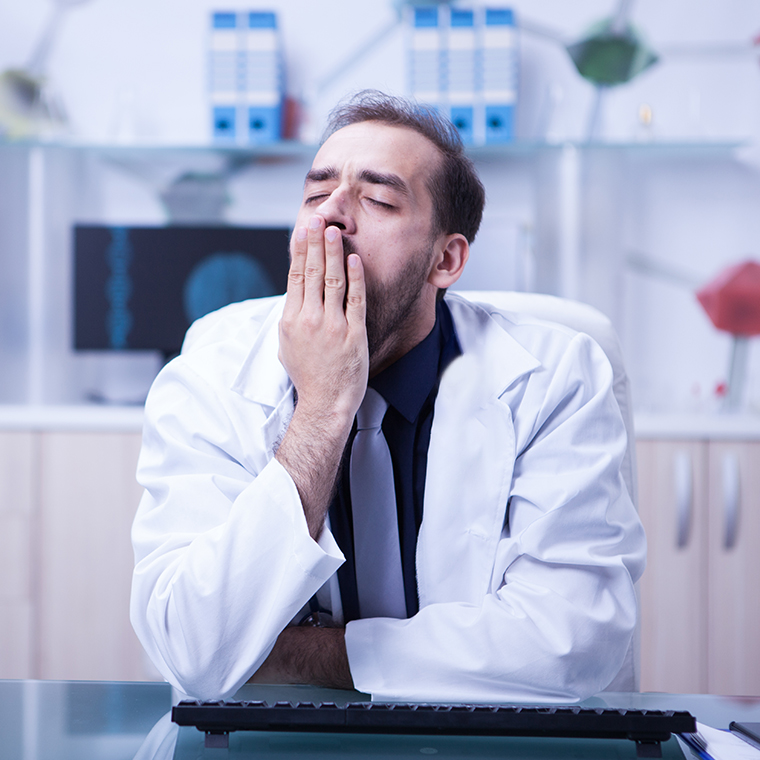 Remember when Jack Nicholson repeatedly typed out the phrase "all work and no play makes Jack a dull boy" in the movie The Shining? This sentiment is spot on in describing the isolating effect of burnout on an employee's life. As social beings, we need to interact beyond the confines of work and express our emotions freely. When every moment of the day gets spent on work and basic living necessities, we miss out on crucial social interaction that helps us release the stress of our day.
Not Taking Time to Relax
It's true that to find success you must work for it. But not taking time for your body and mind to decompress by holding onto daily stress and anxiety can be counterproductive. Worse, one can experience physical symptoms like headaches, ulcers, and dizziness, which can cause debilitation and force one to seek medical leave to recover.
How to Create a Burnout-Free Dental Practice
You need a dental team that performs at its maximum ability with enthusiasm to create memorable patient experiences. The only way to achieve this goal is to build an office culture focused on positivity and efficient operational habits. Below are five essential elements for managing employees and their workload demands effectively to reduce the risk of burnout.
1. Encourage Employees to Share the Workload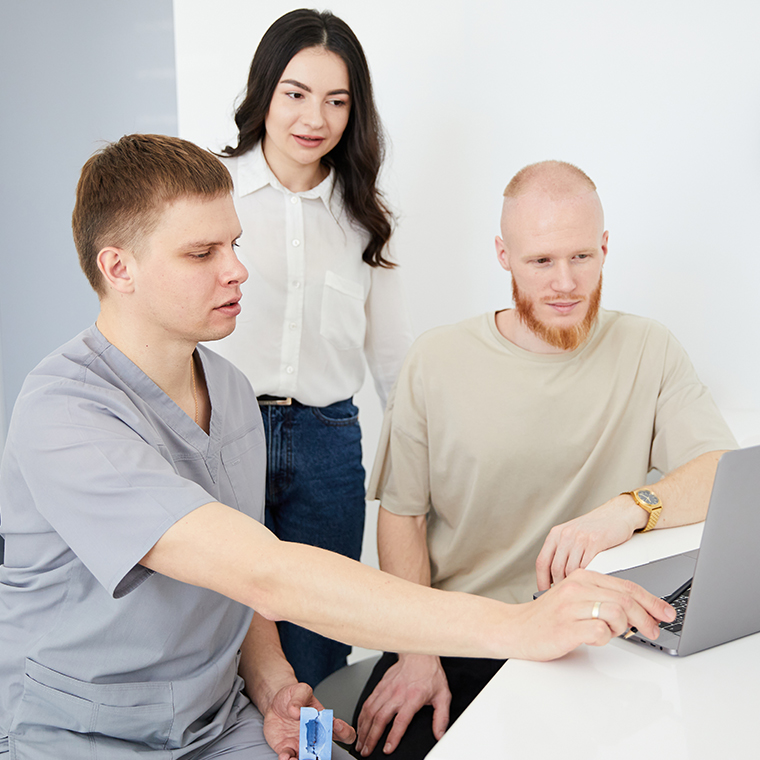 Dentistry involves an outrageous amount of clinical, administrative, and prep work to provide top-notch oral healthcare services to patients. It's easy for team members to get caught up in their job roles and find themselves drowning in demand.
Encourage your staff to recognize when they are overwhelmed and ask for help. Make it clear that delegating a few tasks to other employees isn't a sign of inadequacy or failure. Sometimes, extra assistance is necessary on heavy work days.
2. Prioritize Communication
When you think about communicating with employees, you might think about your morning huddles or discussing patient treatment plans. However, communication involves listening, too. Active listening is crucial to effective interpersonal communication and won't always involve work-centered topics. It's important to be aware of and acknowledge concerns, achievements, and milestones that your team experience. This effort is essential in dispelling any creeping cynicism that might be making the rounds in your clinic.
You can also share small communication moments with your team throughout your work day that recognize the value of their expertise in your office. Asking your hygienist for a second opinion about a patient's treatment plan or the best way to deal with a difficult dental emergency shows respect for their experience, which goes a long way in preventing burnout.
3. Take Employee Feedback Seriously
It's easy to put a suggestion box in the breakroom and let your dental team drop in their opinions. But, directly speaking with your staff about their workload, concerns about production demands, and other worries are more personal and provide a deeper acknowledgment.
One of the most important steps in receiving employee feedback is to act on it. Simply letting your hygienist unload their stress isn't solving the main issue behind their dissatisfaction. Develop actionable insights from the information shared with you so you can make necessary adjustments to deal with any concerns.
4. Implement Smart Scheduling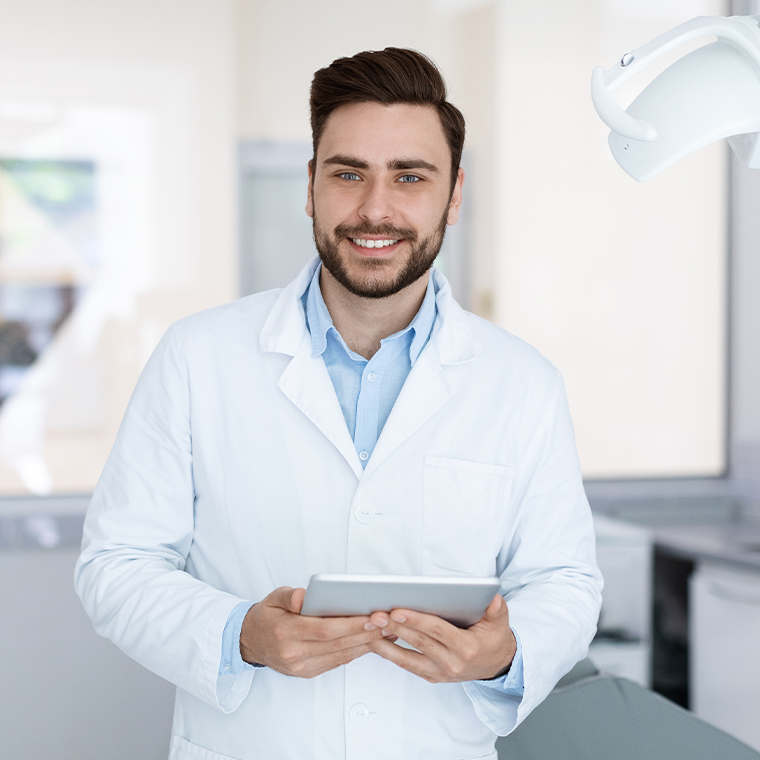 The more patients you see in a day means more money in the bank. But, overloading your hygienist or dentist's schedule can quickly lead to burnout. Heavy appointment calendars are stressful, and when no-shows and late arrivals complicate your day, the tension and anxiety your team experiences can skyrocket.
Instead, ensure appointments are scheduled for appropriate time frames to complete a procedure. Also, allow some flexibility when patients arrive late, or a complication arises during treatment. This consideration will reduce the pace of the day and ease the rushing around that often plagues imbalanced scheduling. You might also consider automating some of your calendars so that patients can self-book online in real-time, which can reduce no-shows and last-minute cancellations.
5. Encourage Career Growth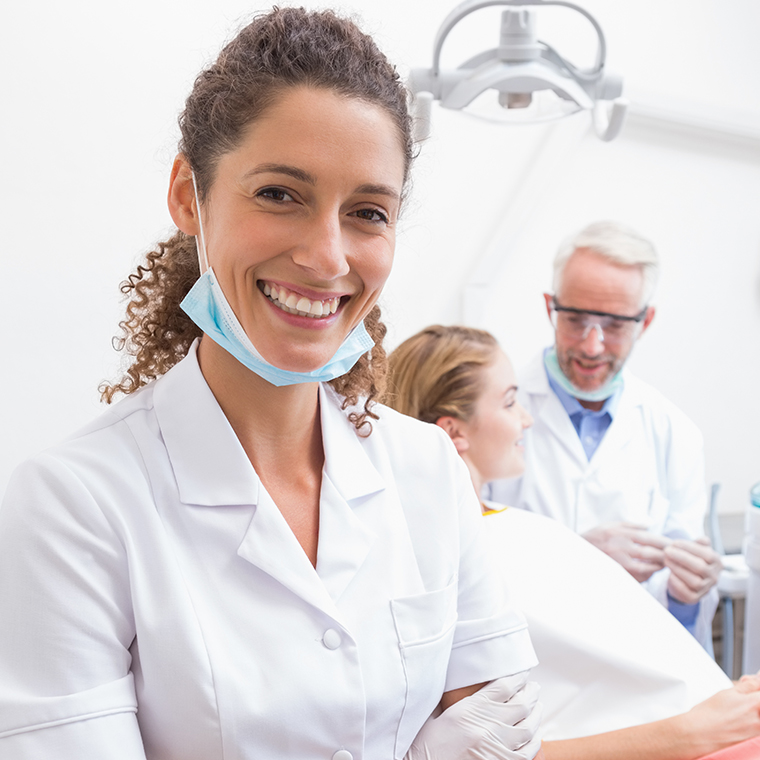 The last thing anyone wants to experience in their profession is a sense of stagnation. Dental employees that feel their careers aren't going anywhere but want more out of their jobs are at risk of experiencing burnout. Help them find ongoing fulfillment in their jobs by offering continuing education opportunities.
Webinars are a great first step but also consider sending them to dental conventions. These events offer significant inspiration and can quickly recharge motivation in their dental careers. It's also a major win for your office because you can further diversify an employee's skill set to assist in other areas of your practice's operations.
Fight Burnout with Adit
Regardless of how long your clinic has operated, burnout poses a serious challenge for dental professionals in 2023. With industry staffing becoming increasingly competitive and high post-pandemic demand for oral healthcare services, day-to-day clinical operations can quickly become a non-stop grind of work and stress. Fortunately, even with these hurdles, there are many opportunities to head off burnout and avoid its impacts on your team, patients, and bottom line.
One of the first lines of defense you should take is finding ways to create more efficiency within your practice. This step will go a long way in alleviating heavy workloads on your team. The best way to start this process is to assess your operations for any outmoded processes that are a drag on productivity, such as:
Hand filing records
Manually calling in appointment reminders
Conducting paper-based check-ins
Accessing multiple programs to complete a task
Experiencing delays or capability limitations with your current PMS
At Adit, we understand the challenges your industry faces because we design management solutions specifically for dentists. Our team of developers has perfected how clinics manage patients, business goals, and employees. Dental offices everywhere rely on our tech-forward practice management software to streamline every aspect of their organizations so that workloads are no longer burning out valuable team members.
What sets our cloud-based PMS apart from the rest is our constant innovation. You never have to stress about scalability because we strive to provide a future-proof solution that offers intuitive technological tools to drive growth and make day-to-day operations less stressful.
Some of the features our clients can't stop raving about include:
Patient Forms
Online Appointment Scheduling
Practice Analytics
Adit Pay
Mobile App
2-Way Patient Texting
Email Campaigns
TeleMed
Call Tracking
Internal Chat
Patient Review Tool
Stop burnout in its tracks today by learning about the positive impact Adit practice management software has on dental workplace culture. Request your free demo today!