When it comes to promoting your dental services and products, your slogan can be your most effective tool. Why? They are catchy and to the point about what your practice has to offer prospective and current patients. Without a well-crafted tagline or slogan, you miss out on additional opportunities to communicate with your market audience. This is why you must put serious effort into creating one that reflects your brand's mission and offerings. Doing so will reassure patients and establish your authority within dentistry.
Tips to Create a Memorable Dental Slogan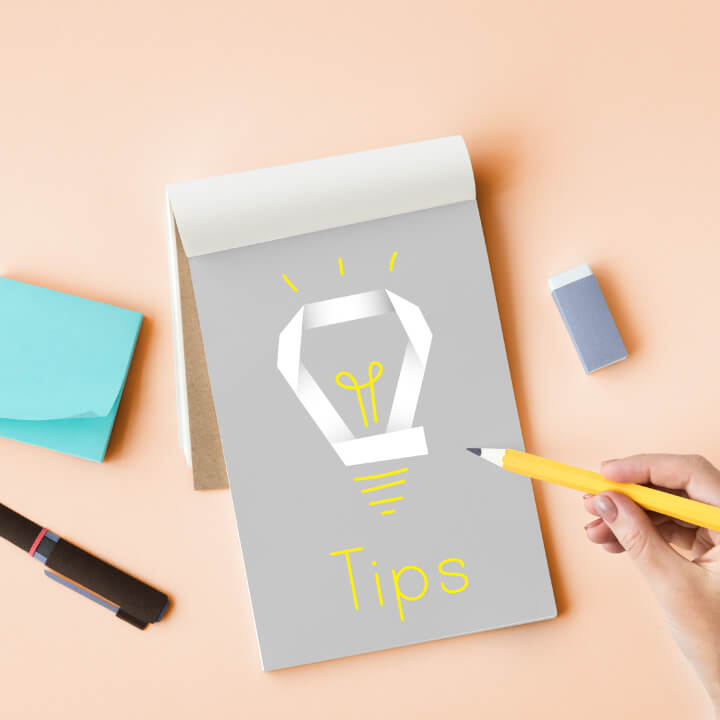 If you sat down with a notebook and listed slogans you might like, you might realize doing so isn't as easy as it sounds. This is because there are so many approaches to this process. For example, what kind of voice or tone will you use? What words best capture your dental company's vision? Do you want to use humor? These factors and more will come into play when making your final decision.
Below are some quick tips to help you narrow down your focus and create the perfect dental slogan and/or tagline for your practice:
Simplified Messaging
When brainstorming ideas, remember that the language you use should be easy to understand. For example, it may seem clever to use the phrase "we can handle the tooth," but the average person may not realize it's a movie line reference. Also, try to avoid overly complicated industry jargon and slang.
Relevance is Key
When trying to develop a tagline for your dental practice, make sure it's relevant to your business. For example, if you don't plan to offer teeth whitener, your audience may be confused if you use a tagline saying "best whitening products for your smile."
Choose Quality Over Quantity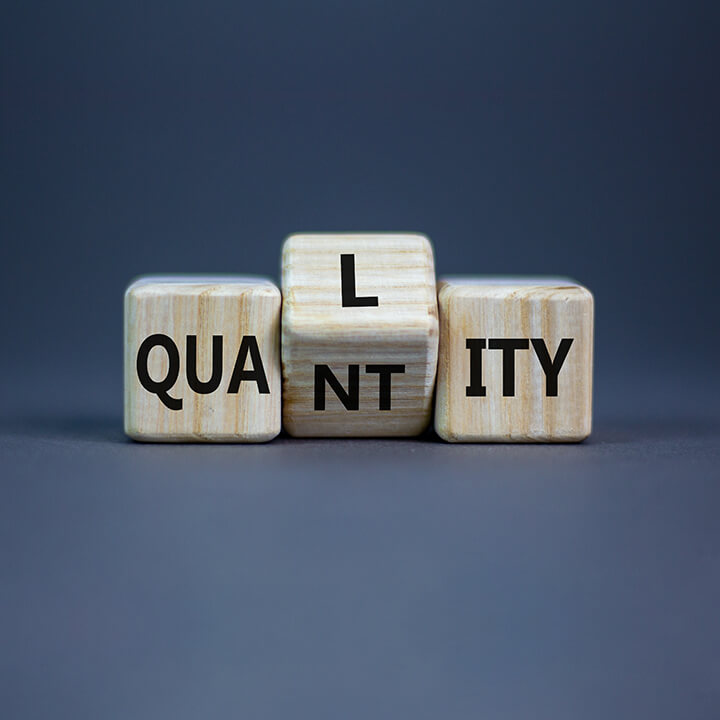 While you want a slogan or tagline with at least three words, you still need to keep it brief and under five in length. This means choosing vocabulary that speaks to your brand message the most. To avoid being overly wordy, you want potential patients to remember this phrase and associate it with your practice.
Educate
A tagline or slogan can deliver valuable advice to your audience despite being short. For example, you may want readers to know that you welcome questions about care. So, you might use the tagline, "Here for our patients 24/7!" This opens up communication immediately with your prospects by permitting them to reach out to you anytime for assistance.
Make Your Skills Known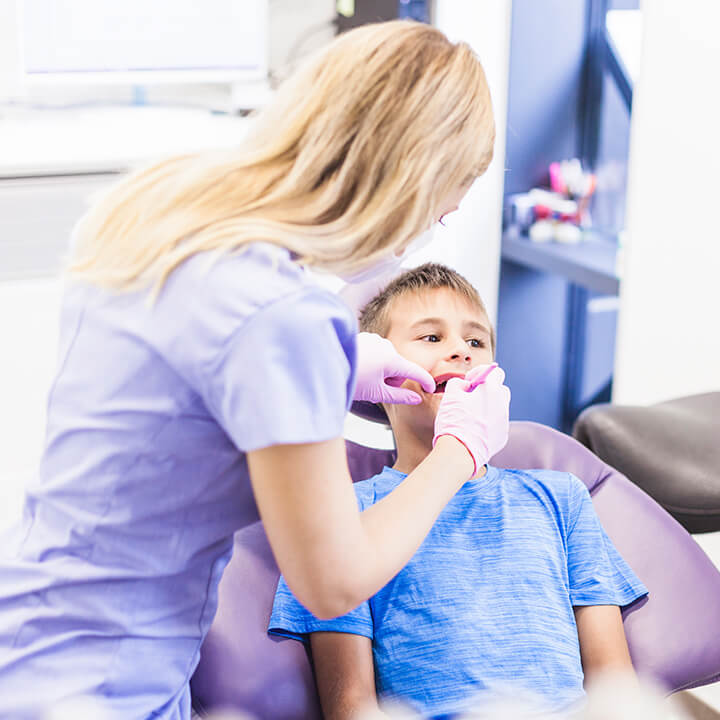 Dental patients want to work with skilled dentists, and your slogan/tagline is a great place to showcase your prowess. For example, maybe you specialize in comfort sedation for nervous patients or pediatric maxillofacial oral healthcare, then your slogan can reflect this fact. This lets prospects know they have found the right provider for their needs in just a few memorable words.
Get Creative with Your Language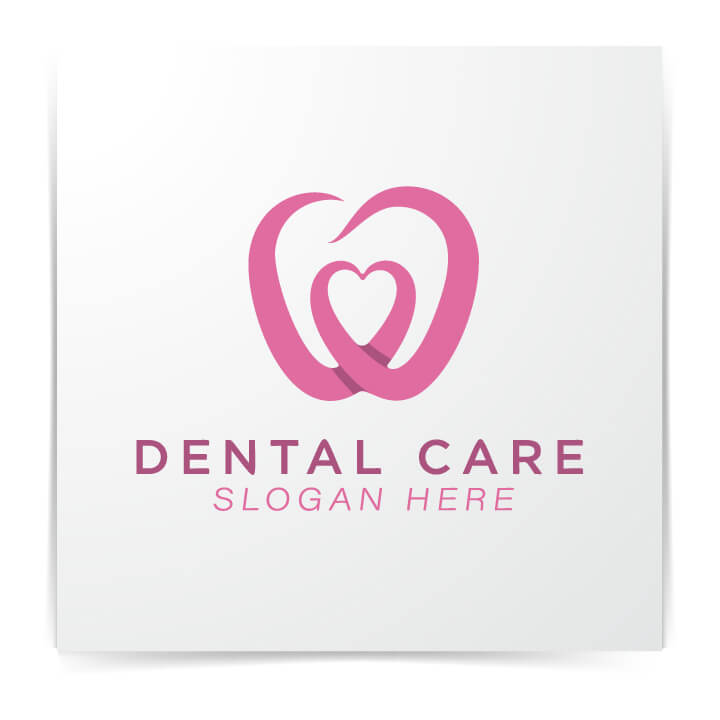 Metaphors, puns, alliteration, and word combinations are just a few grammar tricks that can spice up any dental slogan. For example, the phrase "We create beautiful smiles" could be changed to "Get the whitest smile in Dallas!" The latter is more engaging because it recognizes the service area of the dental practice, highlights the whitening services being offered, and alludes to being one of the more popular providers in Dallas.
Puns are another great technique to use in a slogan or tagline. For example, imagine the laughs your patients will get using the phrase, "Your acciDental dentist for the whole family."
Share Your Story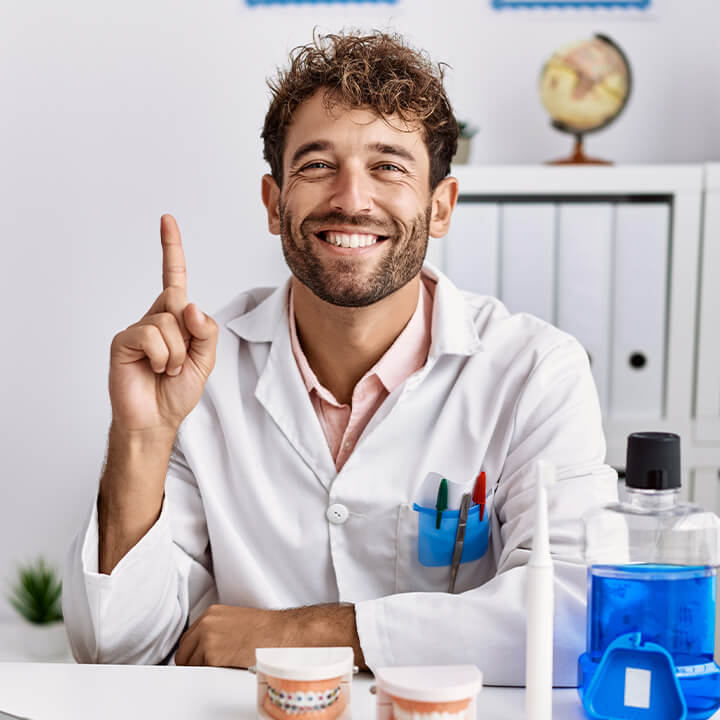 Sometimes, it's possible to highlight an important part of your dental company brand by sharing your story. For example, maybe you are a female dentist who wants to help other women access better healthcare. You could use a slogan like "Premier women's dental care provider."
Offer Reassurance
Acknowledging the pain points that would drive patients to look for your services is easily incorporated into a slogan and/or tagline. From phrases like "Your gentle dental experience" to "No-judgment oral healthcare," you offer your audience reassurance about the environment in your office.
Consult with Dental Marketing Professionals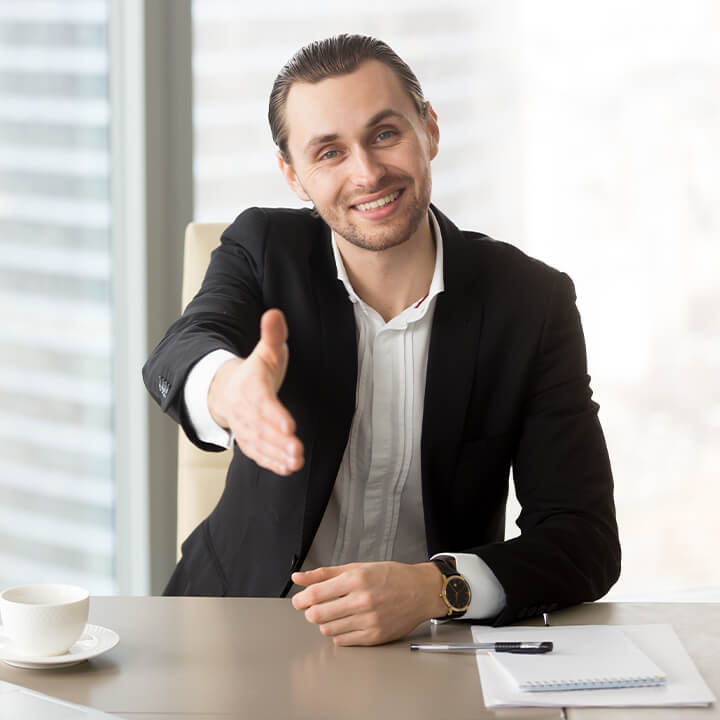 Knowing how well the public will receive your slogan, your patients, and prospects is no easy task. However, if you make too hasty a decision, you may find yourself stuck with a catchy slogan that does nothing for your business strategy. This is why consulting with the dental marketing professionals at Adit is so important. Get the analysis and insight you need to be sure your chosen slogan will help you meet the goals you have for your dental office.
100+ Memorable Slogan and Tagline Examples
Whether you are an established dental practice seeking to improve brand awareness or are a new dentist just starting, your slogan has a lot to say about your business. It's essential to use digital tools like social media marketing to get your new slogan out into public view and ranking on search engine results pages (SERPs). Check out our over 100+ examples of catchy slogans and phrases to help you better understand what you want for your own office.
Your best life begins with a smile.
A dream smile is a reality.
A great smile can start a great day!
A perfect smile, guaranteed.
Beautiful lasting results.
Beautiful smiles that last a lifetime.
Beauty with passion.
Because dental expertise makes a difference.
Because you deserve a beautiful smile.
Better teeth, better health.
Brighten up your smile.
Bring out the natural whiteness.
Bringing you more smiles.
Care for your smile.
Catering to all of your dental needs.
Committed to dental excellence.
Creating smiles a mile long.
Creating grins with a gentle touch.
Dental care for life.
Dental care for the entire family.
Dental care is our game. Excellence is our goal.
Dental care with heart.
Dentistry for people who love to smile.
Dentistry is our profession, but people are our focus.
Dentistry to renew your smile.
Dental care for the whole family.
Dental services you won't stop raving about.
Dentists you can trust.
Discover how great your smile is.
Discover the real power of your smile.
Everyday healthy smiles!
Enjoy the shiny things.
Everything starts with a smile.
You are exceeding your expectations.
Excellence never stops.
Experience the gentle difference.
For the life of your smile.
Get a beautiful, healthy smile.
Get a healthy white smile.
Get fresh with us.
Get the beautiful white smile you've always wanted.
Get your natural smile back.
Get your smile makeover.
Give your smile a better future.
Giving pride to your smile.
Giving shining futures to your smile.
Giving you one more reason to smile.
Healthy smiles every day.
Improving the world, one smile at a time.
It's time to smile again.
Keep teeth safe.
Kids love us. Parents trust us!
Let your smile shine all day long.
Look at that smile.
Love your teeth. Love your smile.
Make your smile great again.
Making top-quality dentistry affordable.
Making your smile brighter.
Natural smile for all.
New Smile. New life
Our pride is your smile.
Perfect smile, perfect you.
Put a smile in your life.
Say it with a smile!
Shine your smile today!
Smile care and more.
Smile care with us.
Smile is the best make-up.
Smile to the world.
Smile with confidence.
Smiles to make lasting impressions.
Smiles with style.
Start beautifying your smile today!
Teeth whitening for a brighter, whiter smile.
The art of dentistry.
The experience you can count on.
The home of radiant smiles.
The smile-makers.
There's a story behind every smile.
Time to restore your smile.
Unique smile. We make it visible.
Bringing your smile to life.
We bring smiles to life.
We don't cover miles; we uncover smiles.
We give you the chance to smile wide again.
We know how to deal with teeth.
We make your teeth feel good.
We'll make you proud of your smile.
We're serious about your smile.
Where beautiful grins are found.
Where compassion & dentistry meet.
You smile, our team smiles.
Your children's premier dental service.
Your path for a bright smile.
Your smile is important to us.
Your smile is our mission.
Your smile deserves the best!
Your grin matters.
Your smile. Our passion. Our pride.
Find Out More about Creating a New Dental Company Slogan
One of the most important goals for your dental slogan is its ability to help your audience immediately associate it with your practice. You want any words you use to resonate and engage. This is why creating a slogan that accurately fits your business is so crucial.
At Adit, we help new and established dental companies create their brands. From practice management software to streamlining your workflows and using digital advertising tools, our team works in the dental industry space and wants to help. Reach out to us today to get a free demo and learn more about our end-to-end service features, including slogan generation.