Designing websites for clients or for your own company can be quite complex, given the different stakeholders at different levels. There is no alternative to improving your web design skills in order to adapt with current trends. We have here thirteen tips to improve your skills. If not, try Calgary web design to make your work easy.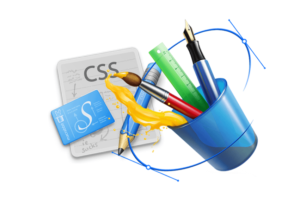 Larger Font Size:
Let's face it, about 50% of the websites suffer from the lack of font clarity. Typography is of utmost importance in web design. Increase font sizes of important text blocks, title headers, sub headings, and the normal text.
Web Fonts:
Incorporating web fonts from Google Fonts to the corporate style guide proves to be a pragmatic approach. Corporate collateral and documents have web fonts that make them look professional. Make sure to define the use of your chosen web font and use it frequently. You might want to take help from Calgary web design.
Leave the Spaces Alone:
Not every nook and cranny of your website needs to be brimming with content. Keeping sufficient white space in it makes it easy on the eye and gives a minimalistic vibe.
Natural Color Scheme:
Using natural colors makes your website look stunning. Use the color picker to pick colors from natural photos, use them in the website's design for some aesthetically pleasing masterpieces.
Starting with Gray:
In a wireframe, add pictures and content in tones of gray; then add color to them. This prevents your website from looking tacky.
Avoid Social Media Overdose:
Clients may not be interested in company picnic photos on social media icons at prominent locations of your site. Use these at the footer to avoid unnecessary clutter.
No Slideshows or Carousels:
Carousels and slideshows are great for including lots of content ina single page. However, the audience may want to hover over all items for an extended period of time.
Keynote over Photoshop:
Instead of using Photoshop for rapid web page prototypes, give Mac's Keynote a try. Keynote boasts a rich online repository consisting of thousands of design templates for prototypes.
Sidebar Snipping: Sidebars discourage readers' attention from the actual blog content. The number of clicks for the call-to-action can be increased dramatically if the sidebar is removed.
Pen, Paper, Planning:
The secret of great web design lies in non-web prior planning. Step away from your computer and start planning using paper, whiteboards, and other "analog" tools.
Navigation Simplified:
Even though reducing places to go to can sound counter intuitive, it can actually simplify the mobility for the visitors of your website. Keep things simple by reducing links on headers and sidebars.
Pinterest Mood Boards:
Pinterest junkies are already nodding to this tip. Arrange all your favorite color combinations, website samples, patterns, and concept materials on Pinterest to keep them in one place.
Squinting to test:
Step away from the monitor and squint a few times. This makes only the prominent parts visible, giving you an idea of what is being focused upon.