Dental offices often offer discounts hoping to attract new patients and help them gain income. While offering discounts could attract new clientele, what is the actual return on investment (ROI) from offering these markdowns?
A predominating strategy in the field is to offer reduced prices or even free services. Monthly specials, holiday sales, coupons, and ideas on par with these might keep foot traffic coming through the door. Unknown to you, these tactics might not succeed as much as you hoped. This article will dive deep and assess how many dental discounts augment profits. We'll also look at potential pitfalls, best practices, and popular methods used by dental practices to drive business.
Dental Promotions Can Be Costly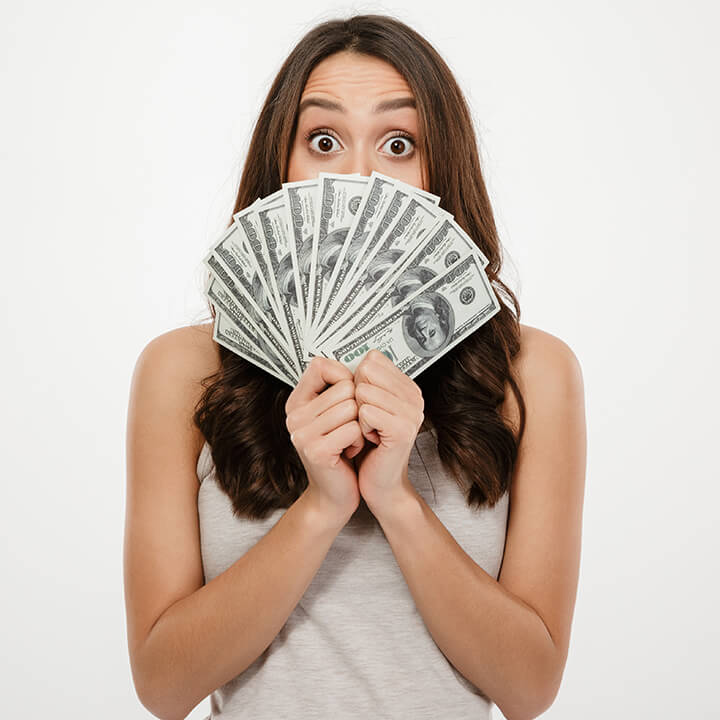 Careful tracking of your marketing ROI is probably something you already do. However, you probably don't consider incentive programs as an investment that will pay off much. After all, how can you make a profit when deeply discounting your services? This mindset may prove to be mistaken.
Let's use our imaginations for a moment. Pretend a patient plans to get his teeth whitened. He sees a special in a local discount flyer where you're offering 25% off this week, so he jumps on the deal and schedules an appointment. Meanwhile, an established patient recommended your practice to a colleague who has a toothache. The coworker hasn't been to your office before, so they're eligible for a discount as a new patient.
In both scenarios, the patients might have scheduled an appointment regardless of a possible discount, but technically, you're losing revenue by offering these price breaks.
How can you give your patients better pricing without hurting your ROI? Let's take a closer look.
Getting a Handle on Your ROI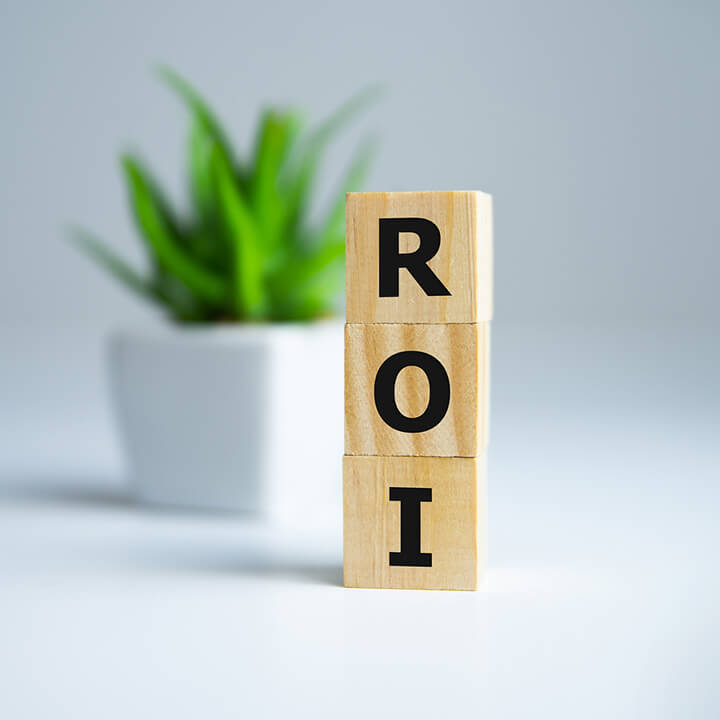 What is the best way to precisely calculate your ROI when considering promotions and discounts? Unfortunately, calculating a return can be challenging, so keeping a detailed record of each offer is important. Check out our top tips to help you figure this metric out.
Compare and contrast the influx of patients before and during the operation. How does the number of new patients or the amount of appointments change? Is there an increase?
Want to know if your special pricing was a factor in a patient deciding to schedule with you? Just ask! This question would be great to have on a feedback survey.
Find a way to compare the results of various campaigns to promote your practice. Do you see that deeper discounts created more traffic into the office? Which types performed better?
Analyze your patient referrals. If the number of referrals is low, it could indicate that it is time to begin or push an incentive program. A common pitfall is to fail to tell patients about incentives. Referral cards can spread the word effectively about your practice and boost patient participation.
Phone numbers and tracking codes can help determine from where leads are coming.
Investigate the performance of whitening-for-life, in-house dental plans, and other continuous enrollment programs. Are patients who have enrolled in these scheduling more appointments than ones who are not? Do they schedule any services outside the scope of any provided by the incentive plan?
Discounts and Promotions for Dental Practices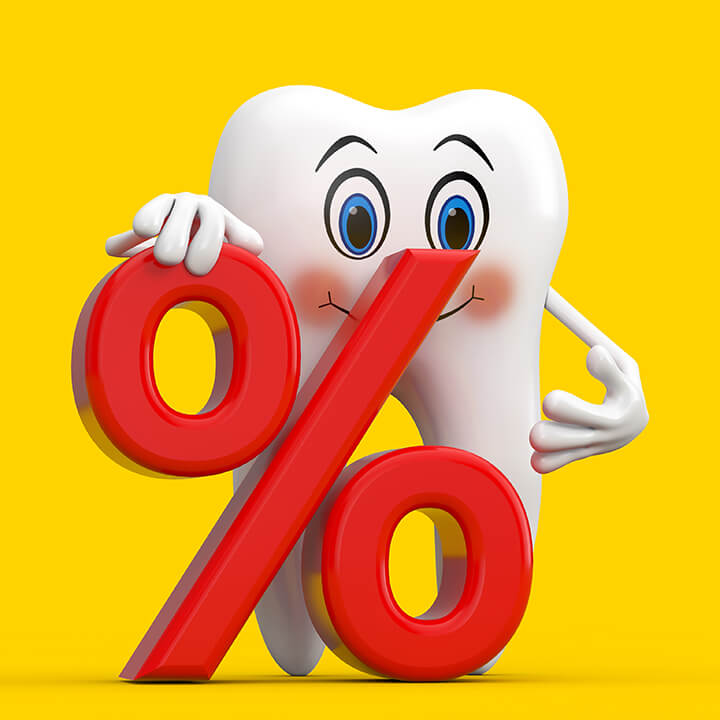 An important yet often overlooked aspect of marketing and marketing activities is branding. When people see your advertised promotions what are they going to think? These thoughts will be the basis of their perception of your practice. Promotions should center around the message you wish to send and help grow your reputation.
Some practices find it beneficial to avoid price reductions altogether. If you are a high-end practice that's going after a demographic with disposable earnings, this may not be worth the effort. In this particular instance, being known for discounted dentistry isn't an ideal marketing approach. Fortunately, patient incentives can work in any target market and for any practice.
Different practices benefit from distinctive discounts. Which discount would best fit your dental office?
In-house plans for uninsured patients—What is the number one factor that keeps uninsured people out of the dental office? Cost! Discount plans and the ability to finance treatment can be just the way to attract new patients and turn a profit without the inconvenience of insurance. However, the problem with these incentives is that they attract only those needing basic dental care. If you want to focus on just premium elective procedures, this would not be the program for you to initiate.
Referral programs—This works well across all types of practices. It doesn't matter the amount of marketing you put into your dental practice, the number one advertisement is word of mouth. Even with a small discount, a referral program allows you to ask clients to recommend you. These small discounts also breed goodwill with your patients.
New patient discount—This promotion is almost always universally effective unfortunately, it can also be costly. Some practices offer deep discounts while others offer free first visits. Unless the majority of the people these incentives bring in become long-term clients, the ROI can be dangerously low.
Free consultation—Comparable to new patient incentives, this discount can be expensive to you if there is a low conversion rate. You aren't giving anything like treatment away, but you are bartering time, which is your most valuable resource. Free consultations best benefit specific, high-end elective treatments such as total smile makeovers or orthodontics.
Limited-time offers—This promotional strategy is the most flexible. You can change the targeted services and discount levels for each unique offer, but it's smart to come up with a plan in advance.
Getting people to associate frequently advertised procedures with your office is beneficial because it can build your reputation. However, it can be detrimental if you promote procedures not in line with your brand. An example of this would be to have an advertising campaign highlighting your tooth-whitening skills, but the main focus of your practice is family dentistry.
People who see this will think that you are a cosmetic dentist and you will lose out on the family-oriented business. This means that if you are trying to grow your cosmetic dentistry business, great, but if you do, you have to consider this line of advertisement could cause you to miss your target demographic, families.
How to Implement a New Discount
After you've decided what discounts to offer, the next and final step is to put them to work. When you're ready to get the word out, you can let your marketing service or in-house team know to get their advertising machine rolling.
You want to ensure that your team understands the details of the promotion. People will quickly lose interest if they call your office and are given conflicting or little information. Excellent customer service with a well-informed staff is the magic combination for converting a lead into a full-blown appointment.
The Mechanics of Social Couponing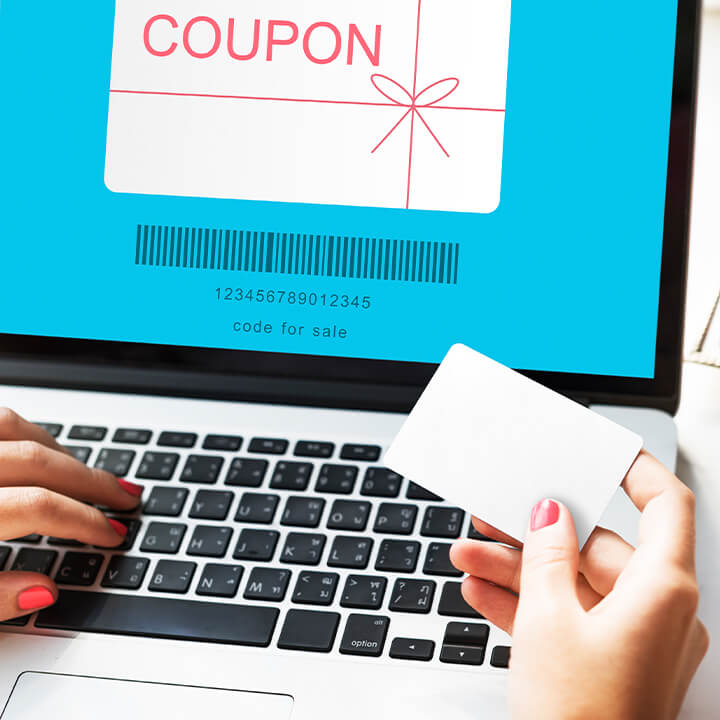 Sites like LivingSocial or Groupon often offer a daily deal and promise a minimum number of clients. This promise is a bargaining chip for your office to extend deals typically not found anywhere else. It's fascinating to note that Groupon has been a major factor in consumer savings and serves over 23 million users as of 2021.
Dental practices have aligned themselves with these social discount organizations to offer procedures at a lower price. These procedures include orthodontic treatment, teeth cleaning, teeth whitening, and radiography, hoping to create long-term clients. Unfortunately, according to the American Dental Association, these promotional/discounting programs could raise legal issues, depending on the state dental services are being offered.
The Pros and Cons of Social Couponing in Your Dental Practice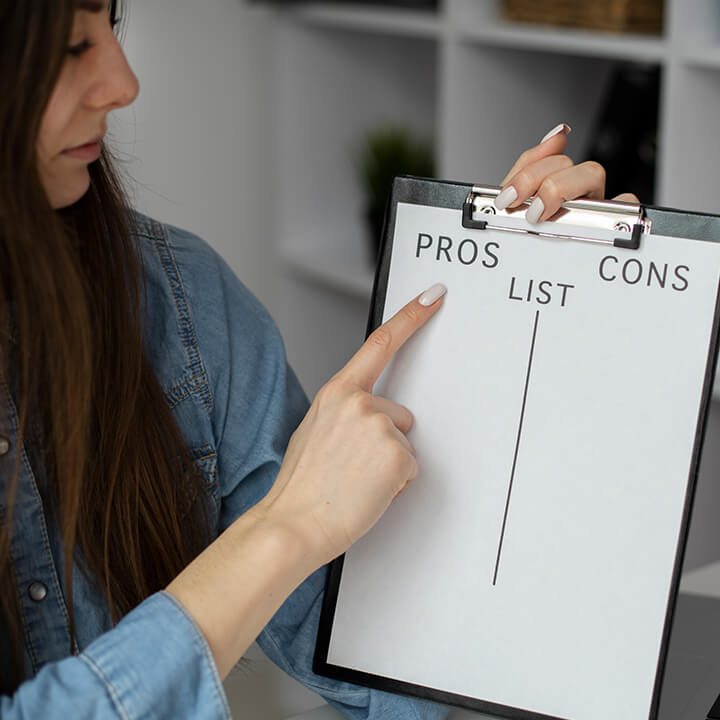 Giving discounts for your practice fees through social coupons like Groupon or LivingSocial could seem like an excellent way to get people through your door. However, this decision could come back to haunt you if you accidentally violate any legal rules or regulations.
Expectations of a good deal are common among consumers. Sometimes they even expect a good deal when they purchase products and services, from shoe sales to discounts on dental services. This kind of groupthink has fueled the growth of companies like LivingSocial and Groupon.
With the mixture of economic strains and the sheer number of people Groupon reaches, many dentists rely on these savings platforms to attract new patients through promotional discounts and freebies.
Before jumping on the social couponing bandwagon, you must consider which methods don't violate ethical or legal rules and industry regulations. Research the rules you need to observe when offering these deals to discount your fees.
Best Practices of Offering Discounted Services
The hallmark of proper professional etiquette has been to extend courtesies such as specials, coupons, and sales to members of your profession. In fact, the American Medical Association has included a provision for this for the past 200 years. Throughout the decades, dentists and medical doctors have been privileged to offer these special considerations as signs of respect. Many professionals also have been providing these breaks for families recognized as struggling financially.
During these periods, dental professionals can offer time and skills without the expectation of payment. Dentists can extend this courtesy on an as-needed basis to help their patients access dental care when they need it most.
However, charity aside, the last thing you want to do is devalue or discount your services too steeply. If you charge $100 for a particular service and a client asks if you can do it for a reduced price, the answer should be no. You can offer a convenient plan for them to pay the fee as an alternative but never engage in bargaining or negotiating.
A gesture extended to a patient or family from the heart, a courtesy, is not meant to obligate that client to be a walking billboard for more patients. Courtesy should never be a marketing tool.
Whether or not you realize it, when you advertise a sale, run a special to attract patients, or offer free cleanings or exams, you are depreciating the value of your services. This fact also means that the doctor-patient relationship will always be tied to money. Providers should value their skills and time, and dentists should hope individuals and families that have chosen their office did so for the superior care experiences, not the pricing.
Discussing the ins and outs of a treatment plan with a child's parent and leaving the discussion of payment to the front desk is always the best practice. This method will let the dentist focus on the best treatment plan for each patient.
Be careful, however. If you bill the insurance company for the full cost and later discount the fee or forego the co-pay to the patient, you may be committing fraud.
13 Discount Offer Ideas to Promote Your Dental Office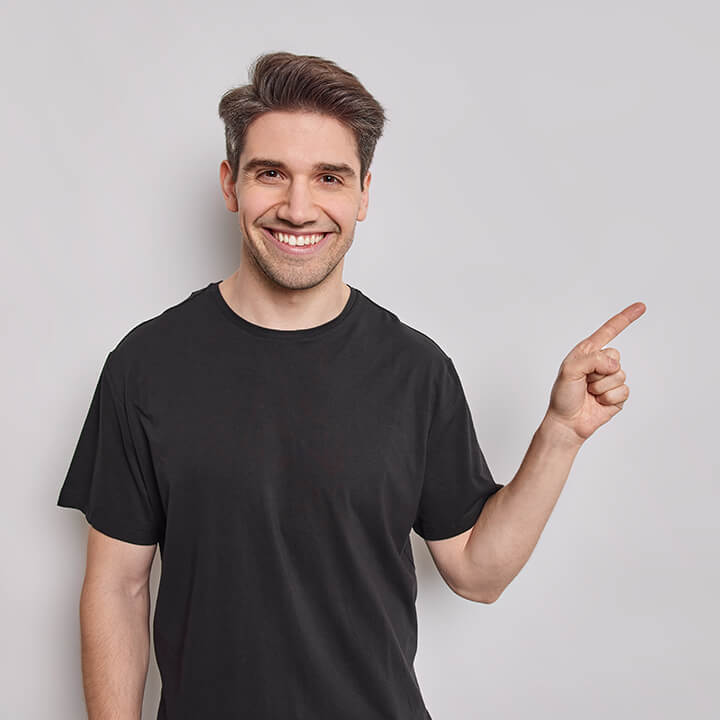 A great way of attracting new patients is by having a special offer. One way to stand out from the pack is to brainstorm something unique from other dental specials in your community. Below you'll find 13 ideas for special offers often used for attracting new leads, along with the pros and cons of each.
1. Complimentary Consultations
A free consultation is a clear and simple offer. This discount is very effective if you are a new dental practice and have lots of time on your hands to build your client base. It'll get patients into your dental chair, but to maximize your profits, offer these visits in conjunction with something high value, although slightly discounted, like Invisalign treatment.
2. Introductory Offers
Other frequent discounts that have become standardized involve dental exams, cleanings, and x-rays. Once again, a fledgling office might benefit from using this discount, but other clinics should not expect to see a great return on using this one in the long run since it's offered by nearly every dental practice.
3. School Time Discounts
January and August can be booming months for someone who provides pediatric dentistry. These two months can help you attract more families and kids to your office than any time of year with New Year and Back to School offers with free exams and discounted cleanings. This increase is always a nice boost twice a year!
4. Limited-Time Specials on Specific Care
Want to grow your clientele for particular procedures and treatments, like dentures, braces, implants, and emergencies? If so, try offering a discount on a specific course of treatment. This will attract patients with corresponding diagnoses and recommendations that are out shopping for the best price.
5. Free Teeth Whiting
The most popular discount offered at virtually every dental office is free teeth whitening. Some offices go so far as to include a lifetime of pearly whites when patients purchase high-value procedures like implants. Truthfully, this incentive is best as a free add-on.
6. Patient Referral Programs
By rewarding existing patients for referring new clients to your practice, you'll see patient numbers rise with this offer. While this is pretty common throughout the industry, it's still an effective tool for attracting new patients. As far as incentives go, you can offer a free whitening session, a small discount on the referring patient's next bill, etc.
7. Family and Group-Based Discounts
Just like with patient referrals, discounts can be given as a reward to patients that bring in groups to your office. This includes a group of college friends, families with children, or work colleagues. You can set this discount up to cover any group dynamic you prefer.
8. Student Offers
Are you located near a college, school, or university? If so, test the waters with student-discounted offers. This would be a great opportunity to work with the school or college to provide discounts or group rates. Students may even bring some friends or family members along who will be impressed with your level of care and services.
9. Veteran Savings
Near a military base or a neighborhood consisting mainly of retired veterans? Take advantage of this market by creating a discount for military service members and their families. The federal health benefits offered to this market are usually frustrating and involve long waits and cheap care. Personalized, empathetic dentistry services are always a welcome service for those in the Armed Forces.
10. Early Bird Payment Offers
What would be a better thing to do than having paid for services upfront? This would make the difficult job of managing cash flow a breeze. One way to do this is to offer a discount to those patients who can pay upfront. This tactic might not bring in a lot of new patients, however, you will see that it improves the consistency of your cash flow.
11. Dental Discount Plans
Another way to improve profitability is to introduce an in-house dental treatment plan or menu. Encourage more patients to participate by offering extra discounts on expensive treatments so that they become more affordable to your regular dental plan members. Just be careful how much savings you pass along, so you don't inadvertently undervalue your services.
It's not rocket science to create discounts and special offers, as the list above shows. Creativity can go a long way toward making your offers stand out from the crowd, grabbing the attention of potential patients.
12. Loyalty Rewards
Rewarding existing patients regularly both improve patient retention and creates good dental practice. One way to do this is with a loyalty card or discount that can raise retention rates by encouraging recare. Just make sure you and your team regularly remind patients of their participation and keep track of what benefits they have earned. It's easy to forget one has a loyalty card.
13. Senior Discounts
Another vein to tap into is that of the senior citizens market. If you find yourself near a senior center or retirement residence, you can offer a discount geared toward older clientele. Families and care facilities appreciate this convenience, especially if you're able to offer bedside dental care a few times a month for elderly individuals who can't travel.
The Legal Issues of Discounting Dental Practice Fees
There are regulations prohibiting or restricting what goods and services you can give to your patients when it comes to soliciting business. Anti-kickback statutes regulate federal healthcare programs, like Medicare and Medicaid, on a national level. This statute usually doesn't allow providers to pay or offer money in return for a referral.
If an office were to violate this federal law, at the very least a dental office could lose its access to federal healthcare reimbursement programs. Some states will also levy stiff fines and penalties, including jail time, and revocation of your license to practice dentistry, against those who violate this statute.
Some people feel that a workaround to this law is to conflate the discount as an advertisement, thus shielding their practices against legal fallout. Still, practices could end up in hot water since states often regulate the advertising of discounted dental treatments.
The idea of referral-based discounted dental procedures and the legality of these price breaks have been a topic of discussion for a long time. When you get down to brass tacks, you'll find that healthcare professionals in any discipline, with just a few exceptions, are prohibited from giving or paying anything of value to individuals and organizations providing a referral. Why? Because paying for referrals could potentially taint objective medical decisions regarding a patient needing and benefiting from a discounted procedure you're offering.
Avoid These In-House Discount Mistakes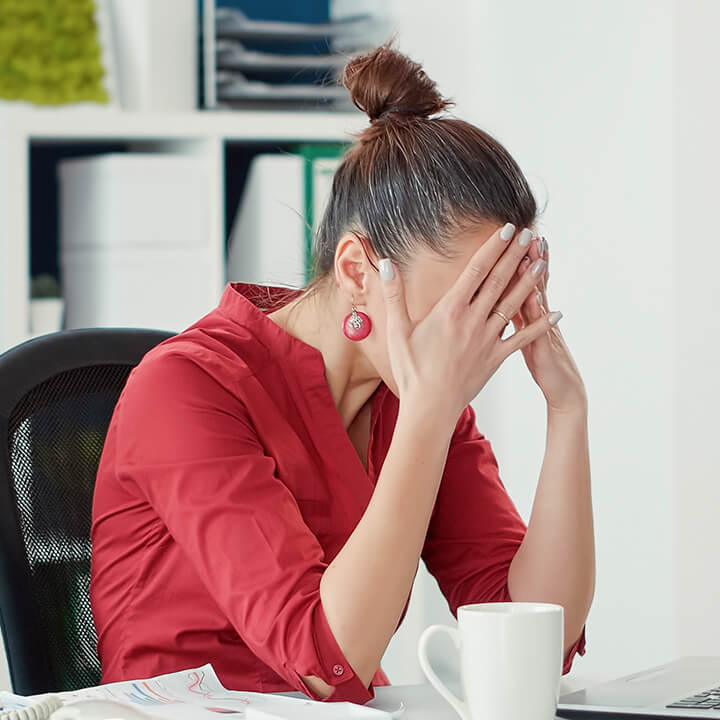 As plan members, your patients will appreciate the savings they receive. Plus, your dental office can benefit from higher recare rates and case acceptance as a result. These membership groups are a fantastic marketing tool for attracting new patients to fill their dental chairs.
If you're seriously considering hopping on the in-house discount plan bandwagon, there are some considerations to be aware of before you start handing out membership cards. You need to find the right balance of value for participants without sacrificing your bottom line, so avoid these mistakes when creating an in-house discount plan:
1. Your Team Doesn't Understand How the Plan Works
Team training is an essential component of creating a successful in-house dental plan. When new potential patients reach out to your office, staffers answering their call should be comfortable leading the conversation about your in-house discount plan and explain it to the caller succinctly and clearly.
When a patient loses their insurance, what should your front desk team do? Rather than just accepting a cancelation, your team needs to offer alternative options like payment plans and/or your in-house plan.
Remember, many patients don't understand how their insurance works and just assume that without it, they can't receive care. It's on your practice to explain how imperative preventative care is, even without coverage. This conversation is a golden opportunity to retain their business and help them avoid needing restorative care later because they didn't have access to oral healthcare.
Team training can go a long way in building trust and loyalty to your dental brand simply by reinforcing the need for oral healthcare and recommending your in-house discount plan to make treatment obtainable.
2. You Don't Advertise Your In-House Plan
Another often neglected aspect of offering in-house plans is advertising. Your membership discount is a great tool to convert prospects into booked appointments. While having a team trained to answer questions is a great start, you need a marketing strategy to leverage this program to your target audience. If you plan to only mention it when patients need financial help affording care, then you won't have much opportunity to maximize its benefit to your business.
Many dental offices rely on direct-mail campaigns based on the local zip codes they serve, but this means everyone is hearing about your discount plan and not everyone is interested. This means wasted advertising dollars.
Instead, take a targeted approach and only try to get your in-house membership in front of an audience that needs what you're offering. For example, do some research and find out which companies in your area don't offer dental coverage to their employees. Reach out to their benefits department and offer to send over materials with information about your clinic and the flexible payment options and membership program you offer.
This is a great opportunity to market your in-house discount plan as an alternative to traditional dental care coverage, and help employees save on important procedures they've postponed due to financial concerns or insurance being unaffordable.
3. You Don't Balance Your Fees
One of the worst mistakes you can make when offering an in-house discount plan is guesstimating what pricing you should use for membership and offered discounts. Patient attitudes about your services shouldn't be defined by the amount they're saving in your plan. Their focus should be on having affordable access to oral healthcare they can't normally achieve.
Take a balanced approach to how much of a discount you'll offer when determining the financial incentive for patients to participate. But, also ensure that your office makes a tidy profit compared to typical reimbursement rates that preferred provider organizations offer. You might find during your research that 15% is the magic number for your plan's discounted rate. Just make sure that the fee you charge for monthly participation covers your in-house processing cost and management of their accounts.
4. You Didn't Research the Legalities of Your Plan
Many in-house discount plans associated with the medical field are subject to state regulations. Some states have an insurance commissioner overseeing how these memberships operate while others require registration of these plans. Because of these legal requirements, implementing a discount membership without first getting the required approval could mean serious liabilities and consequences later.
You should also find out if any insurance companies you work with have restrictions on your offering these additional savings. It's not uncommon to find clauses in a PPO's contract requiring you to accept the lower reimbursement rate between the stated fee schedule and those published, and nothing else. Always have your business lawyer review your insurance contract and state requirements before starting any in-house discount plan.
Create an Affordable Dental Care Experience without Complicated Discount Schemes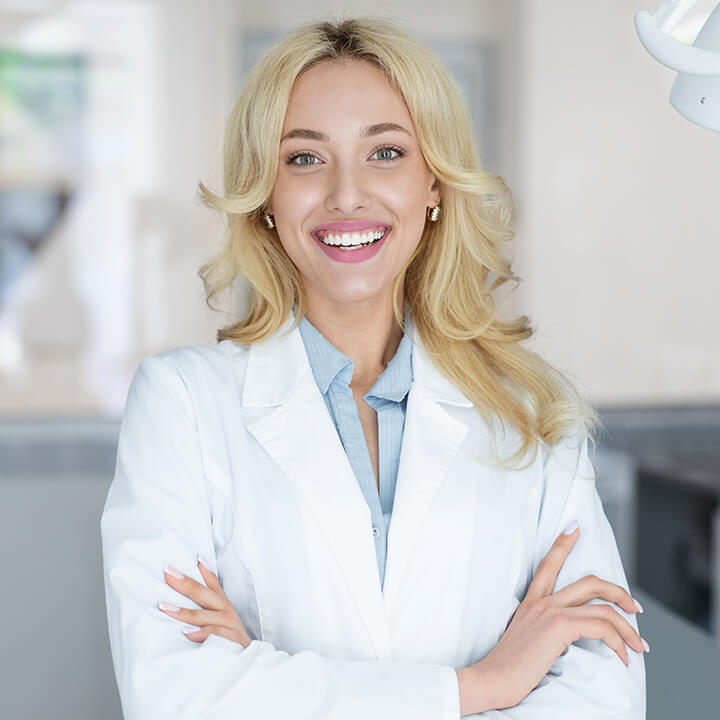 With all this information about social couponing, in-house dental care plans, and discount programs, it's important to remember you can deliver affordable healthcare without offering exclusive deals. This isn't to say that offering limited-time specials and loyalty cards are bad ideas, in fact, they are great for boosting new patient rates. However, it's possible to maximize service affordability through internal process changes and streamlining.
By automating day-to-day tasks that normally take a large part of your team's day, time spent on scheduling, billing, and intake gets reclaimed for other tasks. These savings translate into lower payroll hours and greater patient satisfaction, which boosts your revenue, allowing you to offer more competitive service rates.
To effectively tap into additional revenue streams and create balanced workflows, you need the right tools to address the daily challenges that your practice and patients face. Adit's practice management software provides its users with a robust offering of tech-forward digital tools that make it possible to maximize your profitability, streamline your practice's operations, and helps you get the most out of your marketing efforts.
Adit Pay
Patient Forms
Adit Voice
Online Scheduling
Appointment Reminders
Patient Recall
Call Tracking
Telemed
Pozative Reviews
Internal Chat
2-Way Patient Messaging
And so much more!
Our development team regularly innovates new features and ensures you have the most up-to-date integrations that are dental industry-specific. We know what it takes for your office to grow and achieve maximal profitability through positive patient experiences when interacting with your brand. Adit also relies on automation and AI-driven analytics to provide you with crucial KPI data to make insightful decisions about everything from case acceptance and conversion rates to employee production and trending procedures.
Contact our team today to learn more about the many opportunities your dental office can take advantage of to provide your patients affordable care without sacrificing profitability using the Adit platform. Request your free demo today!