Dental professionals constantly brainstorm ways to enhance their treatment planning skills in hopes of providing unparalleled oral healthcare care. From the initial assessments that lay the groundwork to the meticulous follow-up care that ensures lasting results, each step of the treatment planning process demands precision and dedication. By honing your office's communication skills, your team can effectively engage with patients, actively listen to their concerns, and present treatment options clearly and concisely.
This guide emphasizes the importance of comprehensive documentation, financial considerations, and ongoing communication with patients.
Initial Assessments: Laying the Foundation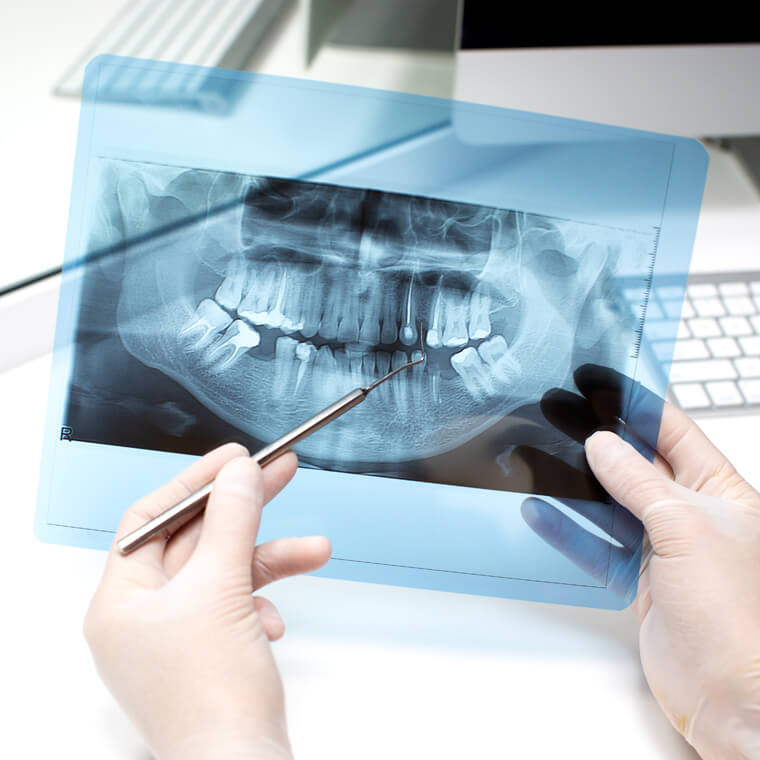 The first step in creating a treatment plan is conducting a thorough initial assessment. During this process, take the time to listen to our patient's concerns, review their medical history, and perform a comprehensive oral examination. This assessment may include X-rays, diagnostic tests, and dental impressions to gather essential information about their dental health.
Be sure to allocate sufficient time for this assessment and an opportunity for patients to ask questions and express their goals and expectations.
Diagnosis and Treatment Options: Empowering Patients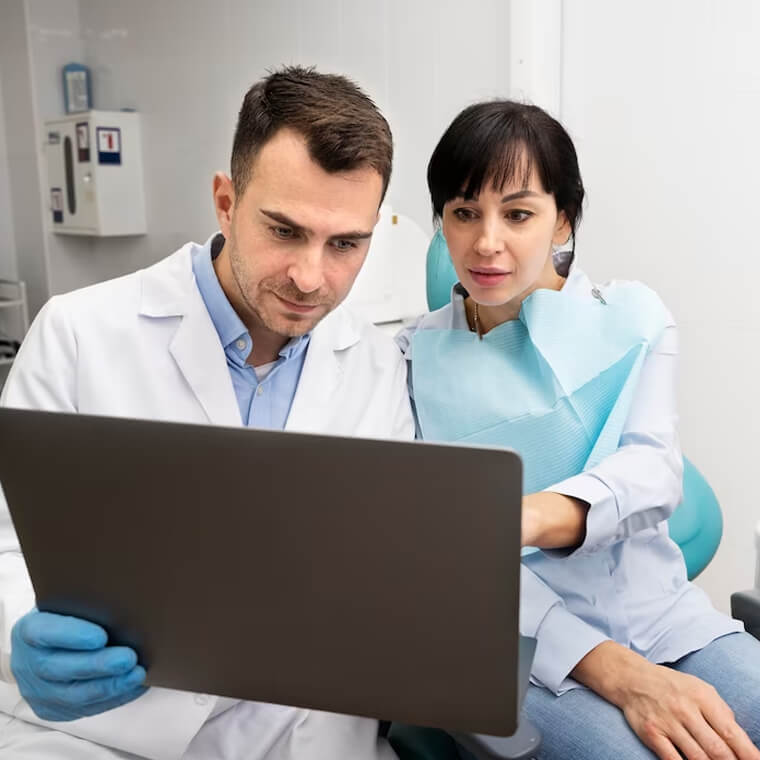 Based on the findings from the initial assessment, you'll make a diagnosis and present various treatment options to your patient. It's essential to explain the pros and cons of each option, along with the associated costs and timelines. Use visual aids such as X-rays or digital images to enhance the patient's understanding.
Your practice should encourage patients to ask questions and actively participate in the decision-making process. This step will ensure their input helps tailor a treatment plan that aligns with their preferences and goals.
Creating personalized care can be time-consuming without the right tools, however. If your current practice management software doesn't offer an integrated planning solution, you may want to consider modernizing your PMS to one that does. This will bring all relevant patient records and communications under one platform and make it easier to track treatment compliance.
Treatment Plan Presentation: Clear and Transparent Communication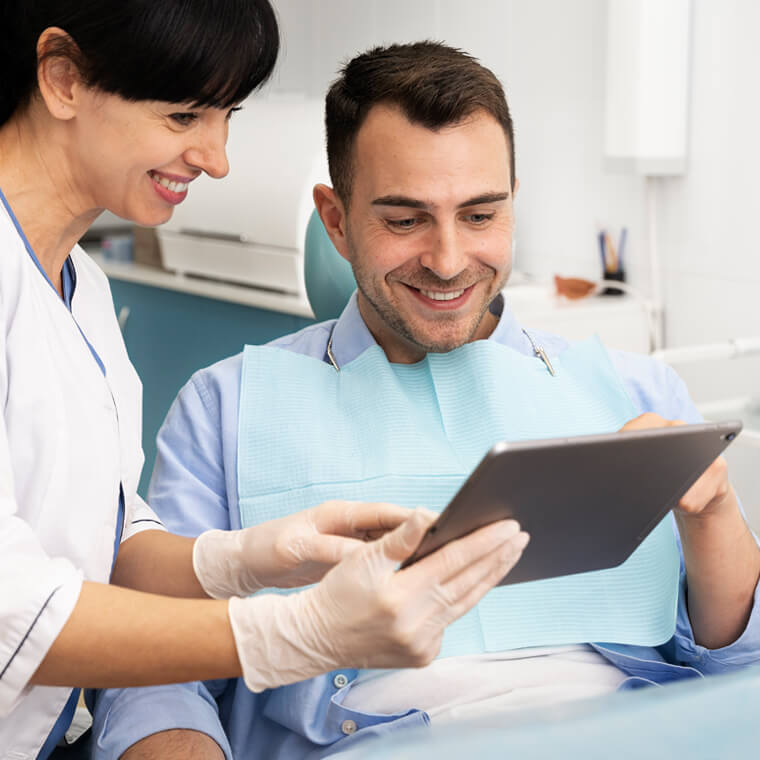 After formulating a treatment plan, communicate it clearly to the patient. This is where Adit's new Treatment Planning feature proves to be invaluable. This software simplifies the process by creating visually appealing and easy-to-understand dental care plans.
Your team can present the recommended treatment options, associated costs, and timelines in an intuitive format. By leveraging this software, dental practices can eliminate confusion and ensure patients thoroughly understand what to expect while under care.
Remember, a well-informed patient is more likely to be engaged and motivated to achieve optimal oral health.
Follow-up Care and Progress Tracking: Maintaining Transparency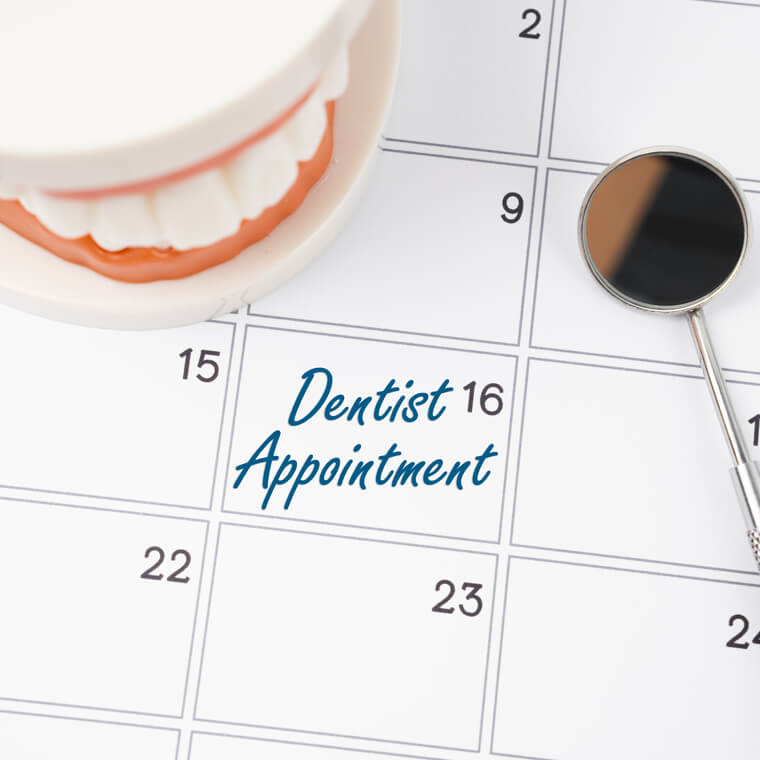 After treatment has commenced, it is vital to maintain open lines of communication with patients. Regular follow-up appointments allow us to monitor their progress, address any concerns, and make necessary adjustments to the treatment plan if required. Consider streamlining this process by investing in modern treatment planning software that seamlessly integrates with your existing system. These programs facilitate progress tracking and keep both the dentist and patient up-to-date about the ongoing treatment journey.
How Treatment Planning Software Benefits the Oral Healthcare Experience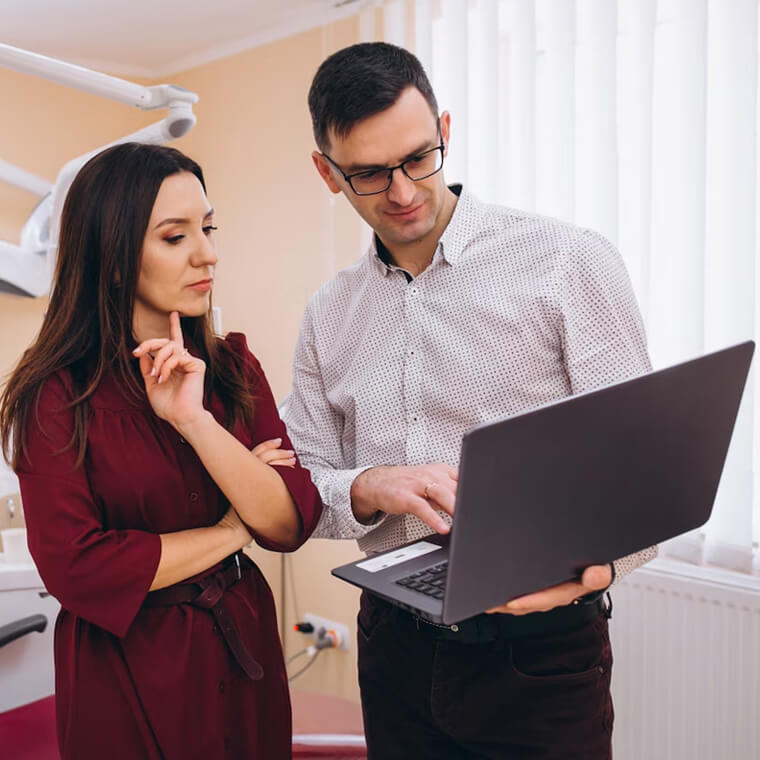 In recent years, the advent of treatment planning software has revolutionized the way dental practices approach treatment plans. These software solutions, such as Adit's Treatment Plan software, offer a range of powerful features that significantly benefit dentists and patients.
Let's explore some of the key benefits of treatment planning software:
Clear Visualization of Treatment Plans: Treatment planning software allows dentists to create visual representations of treatment plans that are easy for patients to understand. With interactive diagrams, images, and 3D models, patients can visualize the proposed procedures, their sequence, and the expected outcomes. This visual clarity empowers them to make informed decisions and actively participate in the treatment process.
Improved Patient Education: Another important role this software can offer your practice is its ability to educate patients with in-depth information about their specific treatment. Your team will be able to provide clearer explanations of procedures, potential risks, and benefits. Educating patients about their treatment can enhance their understanding, reduce anxiety, and improve their treatment acceptance and compliance.
Transparent Communication: Effective communication is crucial in dental treatment planning, and software solutions like Adit's Treatment Plan software facilitate transparent communication between dentists and patients. Share treatment plans electronically, ensuring dental patients can access comprehensive information at their convenience.
Patients can review the treatment plan, ask questions, and provide feedback, fostering a collaborative environment that strengthens the dentist-patient relationship. Even better? They can do this via email or send everything to your patients via HIPAA-compliant text messages.
Cost Estimation and Financial Planning: Treatment planning software often integrates with financial modules, enabling dentists to provide patients with accurate cost estimates for their treatment. This feature helps patients understand the financial implications of their treatment and plan accordingly.
Dental practices can also use the software to explore various payment options and insurance coverage, including generating transparent breakdowns of costs. This financial transparency eliminates surprises and enhances trust between the dental practice and the patient.
Streamlined Workflow and Documentation: Treatment planning software simplifies administrative tasks and reduces paperwork. Dentists can efficiently create, update, and share treatment plans with a few clicks, saving time and minimizing the risk of errors. The software also enables seamless integration with electronic health records (EHR) systems, ensuring that treatment plans and patient information are seamlessly synchronized, improving efficiency and accuracy.
As you can see, incorporating treatment planning software into dental practices can significantly enhance the treatment planning process. It improves patient education, facilitates transparent communication, streamlines workflow, and simplifies financial planning. With planning software solutions, your clinic can provide patients with a clear understanding of their treatment journey, foster trust, and achieve better treatment outcomes.
Challenges of Treatment Compliance: Overcoming Obstacles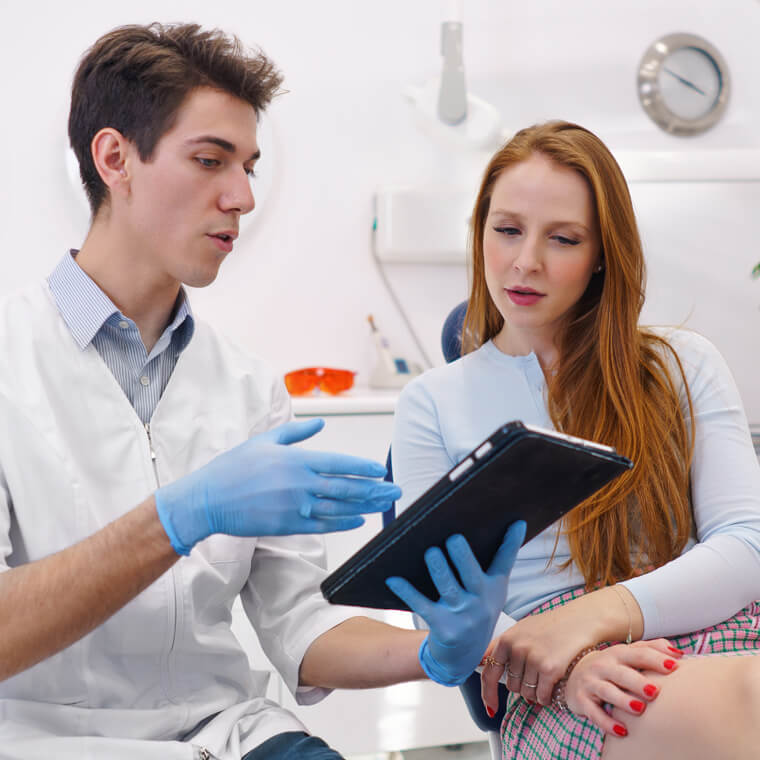 One of the significant challenges in dental treatment plans is ensuring patient compliance. Patients may face various obstacles that hinder their ability to follow through with the recommended treatment. These challenges can include financial constraints, fear or anxiety about dental procedures, scheduling conflicts, or lack of understanding about the importance of treatment.
Curious how your dental practice management software can overcome these obstacles to improve treatment compliance? Here's how:
Financial Transparency
Dental practice management software can streamline the financial aspect of treatment plans. It enables the dentist to provide patients with a detailed breakdown of treatment costs, available payment options, and potential insurance coverage.
By presenting this information in a clear and transparent manner, patients can make informed decisions about their treatment and explore financial arrangements that suit their budget.
Educational Resources
Modernized PMS solutions often include patient education modules offering informative materials, videos, and interactive tools. These resources can help patients understand why recommended treatment is crucial, the potential benefits, and the consequences of non-compliance.
Appointment Reminders and Scheduling
Dental practice management software can send automated appointment reminders via text messages or emails. These reminders not only help patients stay organized but also minimize the risk of missed or rescheduled appointments. By implementing such reminders, your office can improve treatment adherence and reduce the likelihood of delays or gaps in the treatment process.
Progress Tracking and Communication
Dental practice management software, including advanced solutions like Adit's Treatment Planning features, offers dentists a comprehensive solution for progress tracking and communication. With features specifically designed for treatment planning, dentists can efficiently monitor the progress of each patient's treatment, communicate updates, and address any concerns or questions that arise along the way.
Track and document the progress of each patient's treatment, ensuring that milestones get met and adjustments get made as necessary. This information can be shared with patients, allowing them to visualize their progress and understand the importance of continued compliance.
Finally, dental practice management software provides secure channels to facilitate ongoing communication between dentists and patients. Whether through email, automated text messaging, online chatbots, or a phone call, patients can use these channels to ask questions, express concerns, or seek clarification throughout their treatment journey. This direct line of communication ensures that patients feel supported and informed, leading to a more collaborative and satisfactory treatment experience.
Quick Tips to Boost Dental Patient Treatment Compliance Rates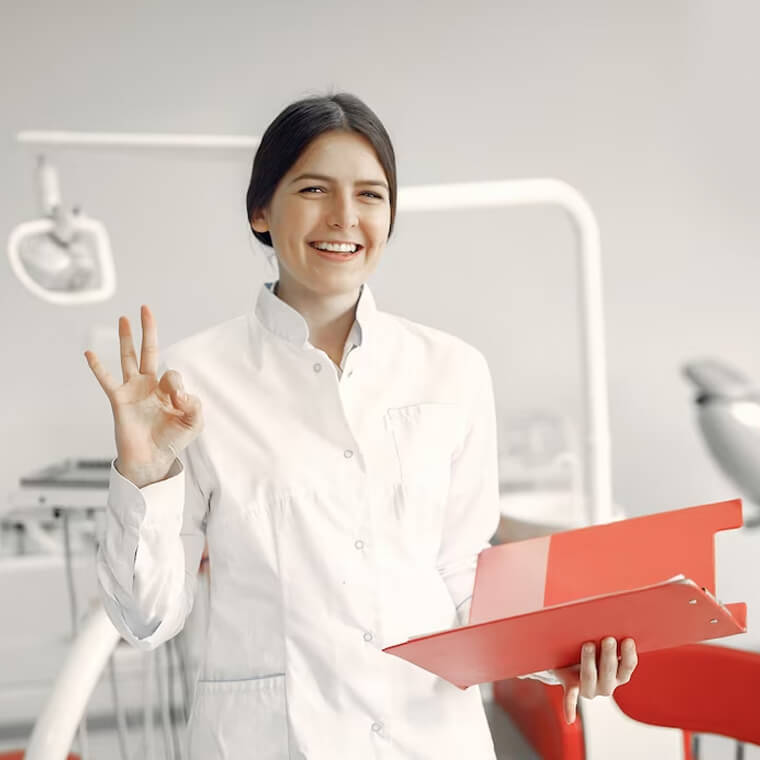 Boosting dental patient treatment compliance rates is crucial for achieving successful outcomes and improving oral health. To help dental practices effectively increase patient compliance, here are some quick tips to consider:
Enhance patient education: Provide comprehensive and easy-to-understand educational resources about the importance of the recommended treatment. Utilize visual aids, videos, and animations to communicate the benefits and outcomes of proposed care effectively.
Foster open communication: Establish a supportive and open communication channel with patients. Encourage them to ask questions, express concerns, and seek clarification throughout the treatment process. Addressing their doubts promptly and empathetically helps build trust and encourages compliance.
Centralize communications through a VoIP phone system to enhance access to your dental office and ensure inquiries don't fall through the cracks of a busy work day.
Set clear expectations: Clearly outline the treatment plan, including the timeline, expected outcomes, and any necessary follow-up appointments. Providing patients with a roadmap of their treatment journey helps them understand the steps involved and stay committed to the plan.
Emphasize the long-term benefits: Highlight the long-term benefits of the recommended treatment, such as improved oral health, enhanced aesthetics, or prevention of future complications. Emphasizing these advantages can motivate patients to adhere to their treatment plan.
Personalize the approach: Tailor the treatment plan to each patient's unique needs and preferences. Discussing their individual goals and concerns and involving them in decision-making increases their sense of ownership and compliance.
Offer financial options: Address the financial aspect upfront and provide transparent cost breakdowns. Offer flexible payment options or discuss potential insurance coverage benefits to alleviate financial concerns and make the treatment more accessible.
Follow-ups and reminders: Implement a system for regular follow-ups and reminders to keep patients engaged and accountable. Send reminders for upcoming appointments or recommended at-home care to reinforce compliance.
Celebrate milestones: Acknowledge and celebrate milestones achieved during the treatment process. Recognizing progress and sharing positive feedback can boost patient morale and motivation to continue the recommended treatment.
Provide post-treatment support: Offer additional guidance, including proper oral hygiene practices and maintenance tips, as part of patient aftercare protocols. Ensuring they have the necessary tools and knowledge to maintain the results of their treatment promotes long-term compliance.
Continuously evaluate and improve: Regularly review your treatment protocols and patient experiences. Your office should encourage patients to leave feedback and make necessary improvements to optimize care. This effort will enhance overall patient satisfaction and compliance rates.
Remember, effective treatment planning is an ongoing process that, when done correctly, boosts case acceptance and collection rates.
Take Your Dental Treatment Planning to the Next Level with Adit
Approaching patient cases as a collaborative process between the dentist and patient ensures long-lasting and predictable dental work. By following a checklist and fostering collaboration, dentists can provide optimal care. Effective communication and shared understanding lead to patient acceptance of treatment plans.
Adit supports dental practices in this process by providing an end-to-end practice management solution that features state-of-the-art planning tools. Our innovative platform promotes case acceptance by empowering your team to create personalized plans that outline patient treatments, track progress, and create a transparent financial breakdown. Plus, our digital tools seamlessly integrate with many of the most popular PMS solutions currently on the market. This means a shorter learning curve for your team and faster benefits for your patients and day-to-day operations.
Below are just a few of the 15+ features Adit offers:
Treatment Planning
Adit Voice
Automated Appointment Reminders
Online Scheduling
Electronic Patient Forms
Adit Pay
Patient Recall
Pozative Reviews
Billing
Secure Two-Way Messaging
And more!
Adit's Treatment Planning software stands out because its robust features take an intuitive approach to dental care management. Your team can create multiple treatment options for patients to choose from, easily itemize related costs, and customizable and preset templates.
Additionally, our software incorporates financial modules that offer transparent cost breakdowns and flexible payment options. This feature makes it easier for patients to plan and manage the financial aspects of their treatment, making care more accessible.
Incorporating this software into your workflow will enhance patient engagement, build trust, and ultimately achieve higher treatment and collection rates, leading to improved oral health for their patients. To learn more about how Adit's Treatment Plan software can benefit your dental practice, schedule your free demo today!