As a dental practitioner, you already know that your patients have unique needs and expectations when coming in for care. When looking at the dental industry as a whole, however, it's clear that consumers have higher expectations than ever regarding their oral healthcare experiences. In fact, they expect a trip to the dentist to be much like any other business they rely on, providing options like real-time scheduling, flexible payment options, and reduced lobby wait times.
Patients are sick of the clipboards full of paperwork and having to call their dental clinics directly when a text should suffice. Ultimately, practices will need to step up their game in 2023 and meet these expectations of modernity and accessibility. If you aren't sure how you measure up, don't worry! This quick guide outlines patient expectations this year and what you can do to meet and exceed these care goals.
The Primary Factors Behind 2023 Patient Expectation Trends
If you're curious about what is driving patients to even more care and service options from their dentists, it boils down to five core elements:
Convenience and Accessibility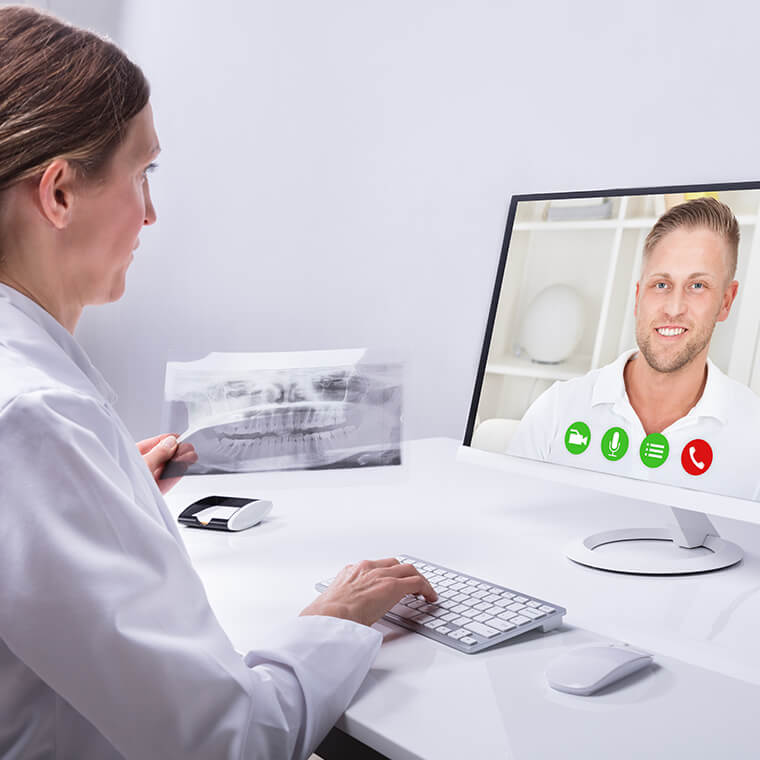 After the COVID pandemic, consumers quickly pivoted to online solutions for shopping, education, work, and healthcare. This shift in how we do business revealed the convenience and accessibility that cloud-based services provide. Despite the end of social lockdown, many still expect providers to continue offering online scheduling, telemed, and flexible payment and financing options.
Information Overload
You already know that patients can look up just about anything on the Internet. Yet, this instantaneous access to information has created a keen awareness of costs, products, and treatment availability. They no longer have to wait on their dental office to provide cutting-edge care when they can simply look up competing clinics that already do. Having the ability to compare providers has created an even more competitive marketplace for practices.
Personalized Care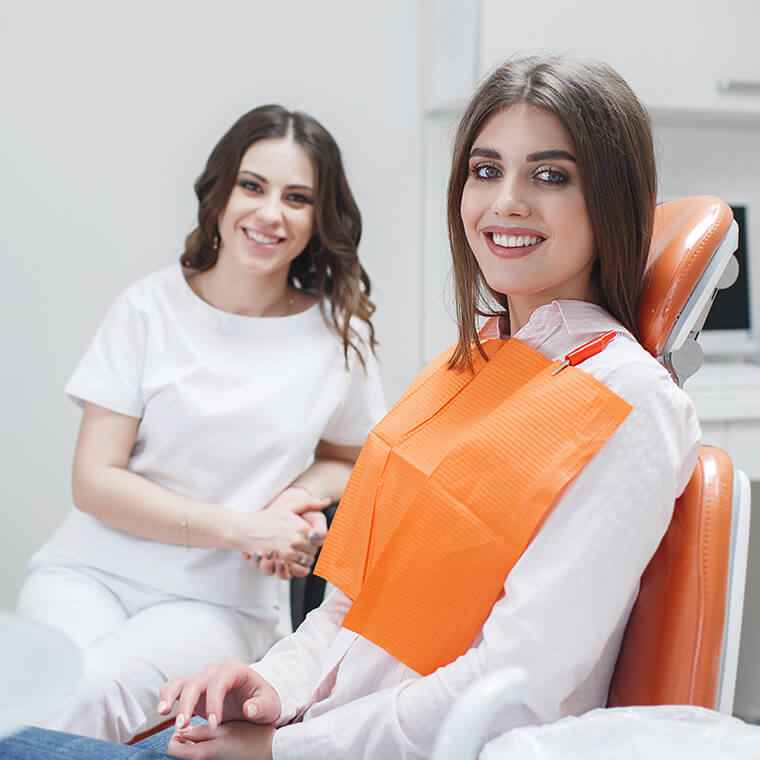 Much like shopping on Amazon and being given a plethora of suggested products, patients expect their dentists to be in tune with their needs in much the same way. Practices now must create customized oral healthcare goals that meet the individual needs of their patrons. This focus on the relationship between dentist and patient has built a trusting care environment consumers crave.
Preventative Care Benefits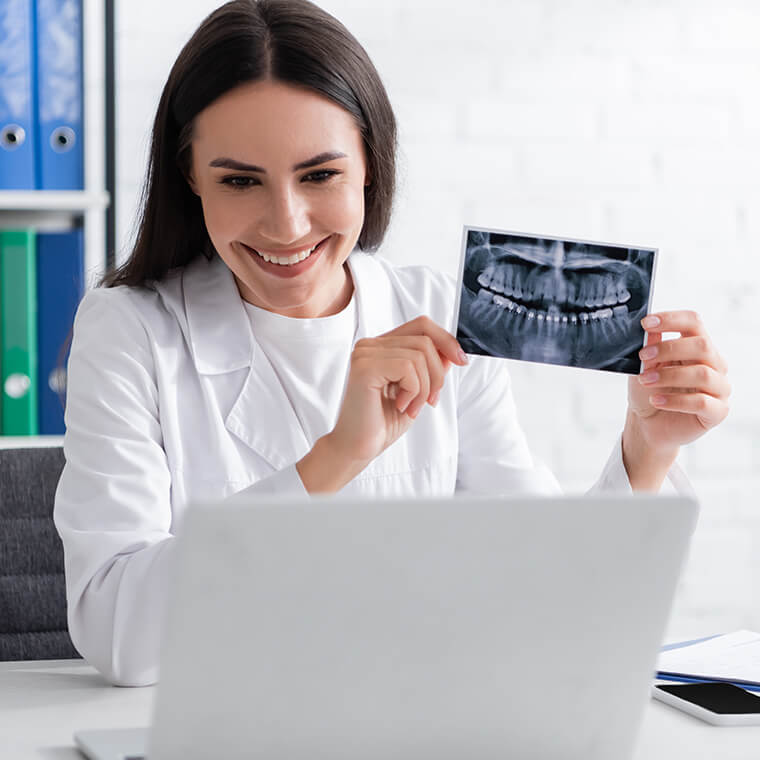 The pandemic taught us a lot, especially the importance of preventative care. When healthcare offices across every specialty started shutting down in 2020 and 2021, patients everywhere couldn't maintain their usual healthcare. Those who had procrastinated in receiving necessary care were further imperiled. Fast forward to 2023, and preventative care is a top priority for a record number of Americans. No one wants to find themselves suffering from a preventable dental issue.
Cosmetic Goals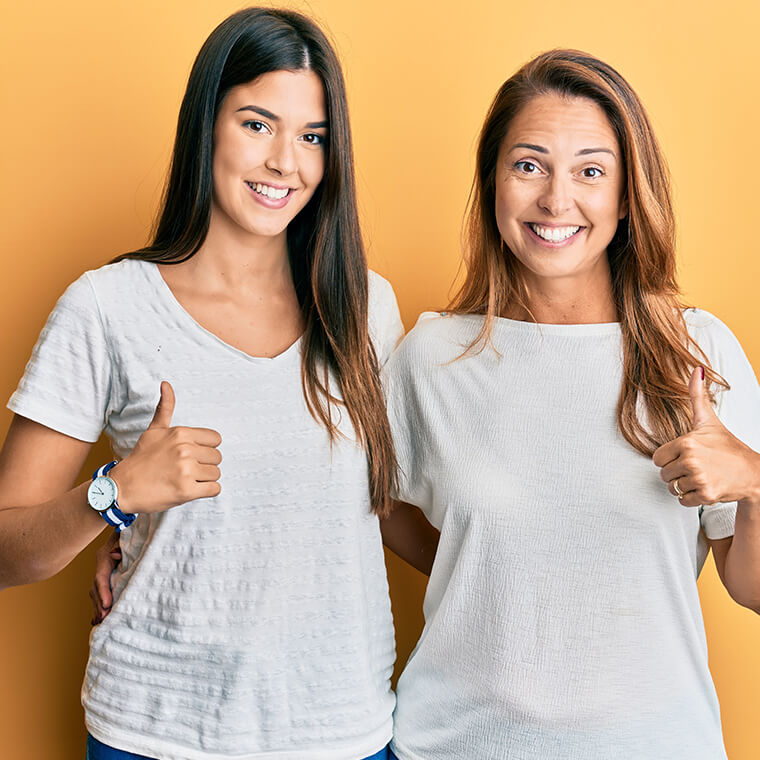 With the advent of social media, the value of a gleaming white smile has risen tremendously over the past few years. In 2023, this trend will continue. Dental patients are more interested than ever in veneers, whitening, and straightening of their teeth. This interest requires practices to scale quickly to meet this rising demand and offer the latest and most affordable products to achieve a stellar grin.
6 Ways to Meet and Exceed Dental Patient Expectations in 2023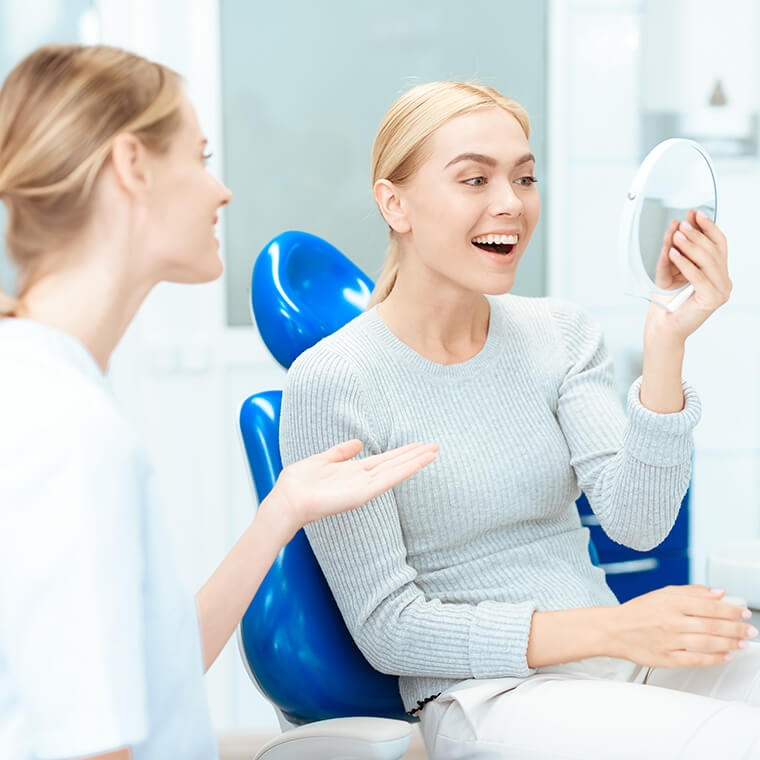 Ready to get your clinic up to speed for the year ahead? Check out our top six ways to ensure your dental patients are over the moon about your services.
1. Streamline Your Practice Experience
Topping our list of tips is creating a care experience that is convenient and seamless. Remember, patients want their dental offices to be modern and provide quick and easy accessibility to ensure a visit free of surprises and lengthy wait times.
To create smooth appointment experiences, your practice management software must provide end-to-end solutions that streamline traditionally outmoded operations and enhance patient interactions with your office. PMS platforms like Adit provide digital management tools specifically designed with the dental industry in mind so that your team provides the best visits possible by:
Allowing patients to self-schedule online in real-time
Allocating appointment times based on the procedure and treatment production completion rates to maximize schedule capacity
Conducting paperless check-in and patient onboarding via electronic forms
Automating appointment reminders, follow-ups, feedback, and payment requests
Pre-verifying patient insurance
Providing multiple payment solutions, including text-to-pay
And more!
Remember, your patients expect a convenient and accessible oral healthcare experience with your office, beginning the moment an appointment gets booked. By ensuring a no-hassle scheduling and intake process, their visit immediately starts on a positive note.
2. Your Dental Site Should Be Mobile Friendly
The first interaction patients have with your dental office is often on its website. Nowadays, patients expect to handle nearly every aspect of their oral health needs through an online patient portal. Typically, this feature gets accessed via your dental site. Considering that many consumers will access dental pages from their phones, it's vital to keep this in mind when designing or overhauling your current website.
To meet patient expectations of an easily navigated dental site, be sure the following elements are in the design of your pages:
Mobile optimization
Live chat
Custom-designed to reflect your brand
Posts of educational videos, blogs, and articles
Patient portal integration
An online scheduler that syncs with your internal calendar
HIPAA-compliant data security
Telemed features
Virtual tour of your office
The features shared in this list are essential for creating a professional dental site that provides additional accessibility to your clinic that patients can access from anywhere on their preferred devices.
3. Scheduling Should be Hassle-Free
Is your front desk team still spending several hours a day playing phone tag with patients to get them scheduled? Practices that still rely on direct call confirmations and follow-ups are losing nearly 15/hrs a week of productivity. This statistic doesn't take into account the payroll wasted on unbillable tasks.
Instead, put your patients in charge of their appointments by implementing online scheduling features that integrate with your current system. Platforms like Adit make it possible for patients to confirm, schedule, and cancel dental visits via secure SMS messaging. Patients can simply click an embedded link or go online to your website to access the calendar and book the time with the dental professional of their choice. Once complete, your internal schedule gets updated automatically. Solutions that offer real-time updates make it possible to quickly rebook abandoned appointment times, saving you thousands of dollars in lost revenue from no-shows.
4. Provide Extended Availability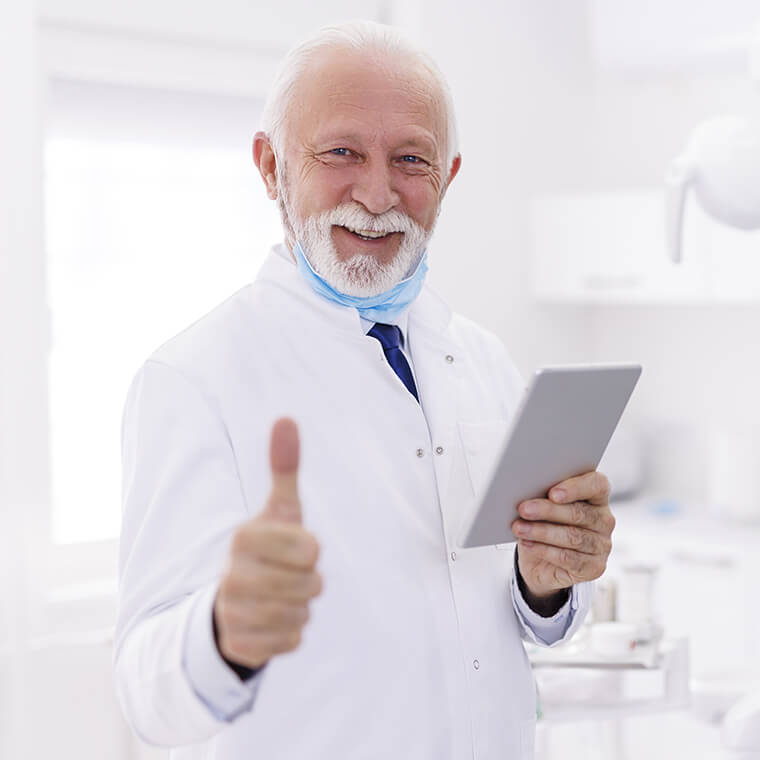 Dental patients have busy lives and often try to fit appointment times in around their work, family, and recreational schedules. Because of this high demand on their time, many dental practices have begun offering extended hours on busier days and weekends.
If you're worried about the extra staffing costs, evaluate which days of the week are slowest and consider shortening daytime hours and adding a few evenings with this saved time. Then be sure to advertise your extended service times so patients don't miss out on more convenient appointment slots.
5. Communication Should Flow Freely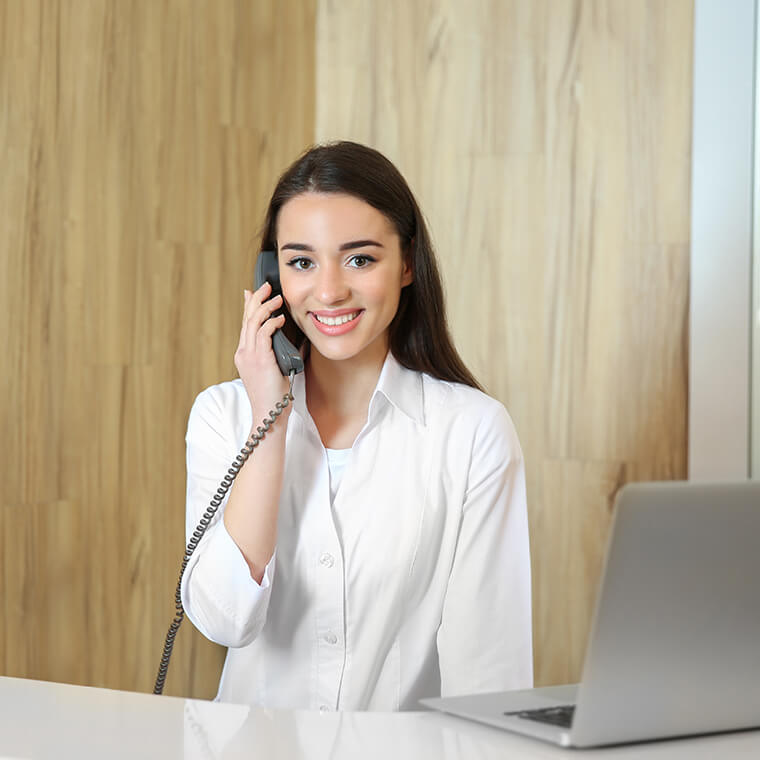 If your team has to check three or four different messaging channels, patient calls, and prospective inquiries are likely falling through the cracks. Patients don't want to sit on hold and often don't have the luxury of answering calls during the middle of their work day. It's imperative that your office takes a centralized approach to communication and be flexible in how your team communicates with them.
The reality is that over 97% of Americans have cell phones and prefer to correspond via text messaging. Consider an all-in-one VoIP phone system that allows your team to check and respond to messages across multiple channels (email, voicemail, text, etc.) from one program.
You can also streamline patient calls using features like Adit Voice which can display the caller's dental details before answering their call. Integrations of this type are also perfect for call tracking and recording, so it's possible to review how your dental team communicates and if any changes are necessary.
6. Become Your Patients' Dental Guru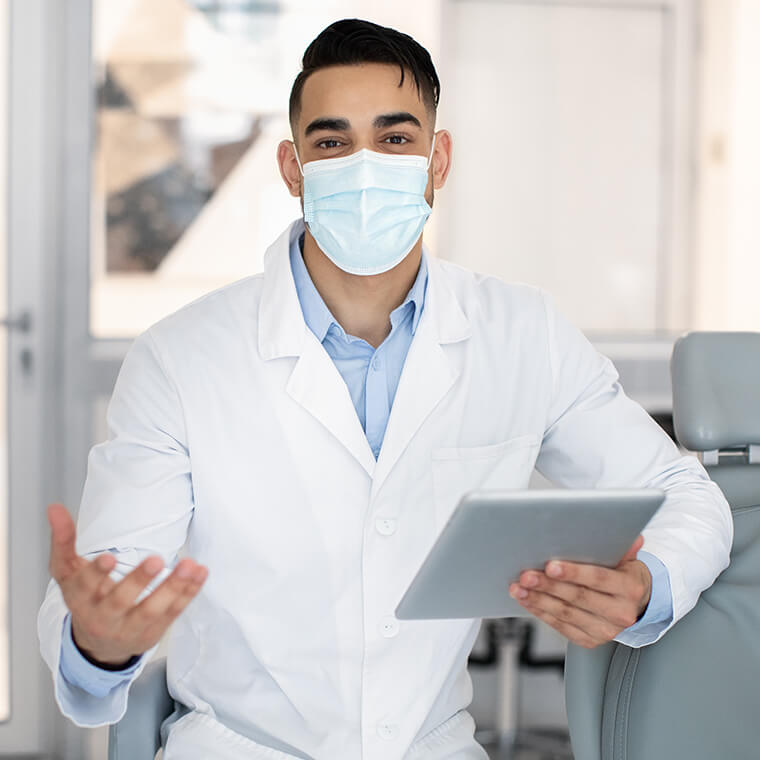 When visiting the dentist, patients often have treatment decisions to make. They need a provider with verbal and non-verbal soft skills to listen and explain dental care options empathetically and compassionately. This desire highlights their expectation of being personally connected to their providers, which nurtures trust and loyalty.
In 2023, consumers want to know that their doctors and dentists hear and value them, which starts with your office demonstrating interpersonal communication skills. If your team can knock this out of the park, patient compliance will improve, boosting patient satisfaction and outcomes.
There are many ways to achieve this, including:
Improve patient education and communication by leveraging automation and digital management tools
Ensure patients understand dental procedures and products by using visuals along with jargon-free explanations
Never miss a follow-up by automating reminders
Use active listening to address questions and concerns your patients might have
Encourage patients to leave feedback and reviews for your office
Be transparent about procedures, costs, and possible outcomes
Of course, don't forget that communication with prospective patients is just as important. Make sure to apply any feedback from current patrons to your marketing strategy to ensure first-time visits are stellar.
Adit Helps Your Dental Team Wow Patients
Patients in 2023 have much of the same expectations as last year, despite the pandemic being in the rearview. Convenience, personalization of care, greater accessibility, and flexibility are essential and expected if dental practices want to remain competitive. These needs require adaptation and potentially investing in cutting-edge practice management software to boost efficiency while enhancing patient experiences.
At Adit, we created a suite of digital management tools that have helped thousands of clinics create outstanding oral healthcare experiences. We know all about reducing bottlenecks and balancing workloads so your practice team and patients will enjoy smoother interactions.
Our platform is intuitive, modern, and innovative. You never have to worry about our software being unable to meet demand because we never stop developing our technological toolbox to drive your practice to success. Adit boasts over 15+ features and integrations available that work seamlessly with popular PMS providers, including:
Patient Forms
Online Appointment Scheduling
Practice Analytics
Adit Pay
Mobile App
Email Campaigns
Smart Patient Reminders
TeleMed
Internal Chat
Patient Review Tool
Ready to take your patient experiences to the next level and boost your practice growth in 2023? Request your demo today!