A new year has begun, and many dental professionals are curious about the upcoming trends in salaries and staffing shortages in the coming months ahead. DentalPost's much anticipated 2023 Dental Salary Report answered some of these burning questions and shares key insights into how practices can hold onto talent.
High Staff Migration in 2022
Understaffing was already a serious issue for many dentists before and following the COVID-19 pandemic. According to DentalPost, nearly a third or more of hygienists, assistants, front desk team members, and billers left their clinics for new positions last year. Some of the primary motivators for this change? Better salaries, increased benefits and improved work environments.
While only 23% of employed and associate dental professionals sought new job opportunities in 2022, their motivation focused on improved work conditions, a new job role, or location.
So, what does 2023 look like for dental practices searching for or trying to hold onto talent? According to the survey, one could expect dental assistant migration to remain near 30%. This ongoing crisis may cause clinics to find themselves extremely shorthanded, especially if the predicted increase in retirement outpaces the rate of those graduating from dental programs.
All of these findings spell out a particularly competitive year when it comes to recruiting new team members, which will create urgency in holding onto already dissatisfied employees looking for new opportunities in other offices.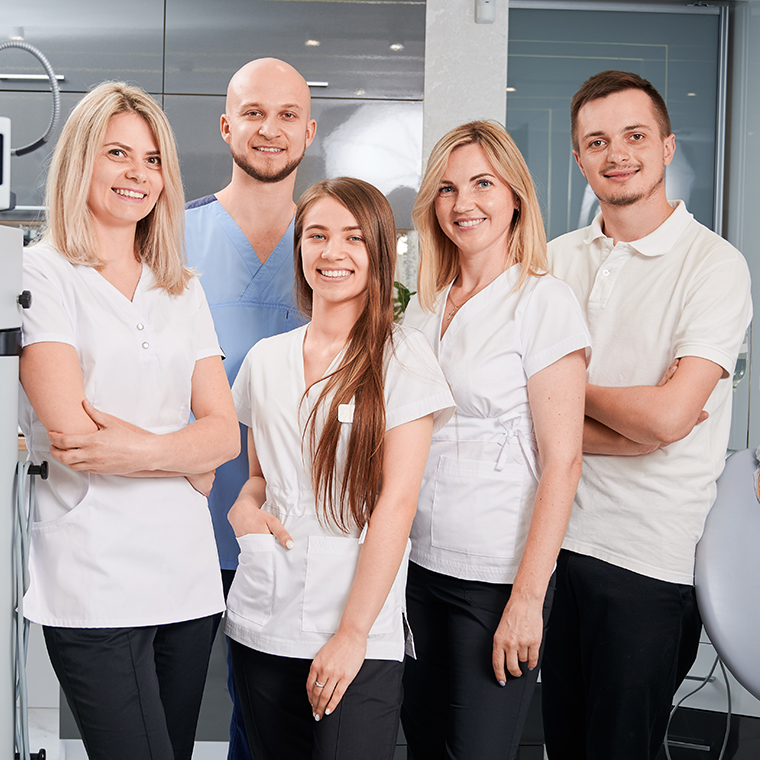 Better Salaries and Benefits Did Improve Job Satisfaction for Many Dental Professionals
Whoever said money can't buy you happiness wasn't a dentist. The salary report highlighted a correlation between survey takers who received a salary increase and job satisfaction. Respondents stated that one of the biggest motivators for switching jobs last year was income, so expect to pay a bit more to attract and/or hold onto your current staff this year.
Further evidence of compensation being a driving factor for staff migration would be the 31% jump in medical benefits that hygienists received this past year. However, the report shows that paid family medical leave still isn't frequently offered.
It's important to temper these findings with the fact that even with above-average salaries, raises, and bonuses, national inflation levels outpaced 2022's average industry incomes. Consider the following pay jump averages:
Private and corporate practice office managers experienced an average increase of 5.5% in 2022
Billing specialists saw a 13% raise in their average hour rates ($21.60 to $24.50)
Front desk team members received a 6.5% jump in their average rates ($21.60 to $23.00)
According to the report, self-employed dentists revealed they had to reduce their salaries to meet employee wage requirements and afford 2022's inflated overhead. The worry is that this trend may continue into 2023 as the nation's inflation crisis slowly cools.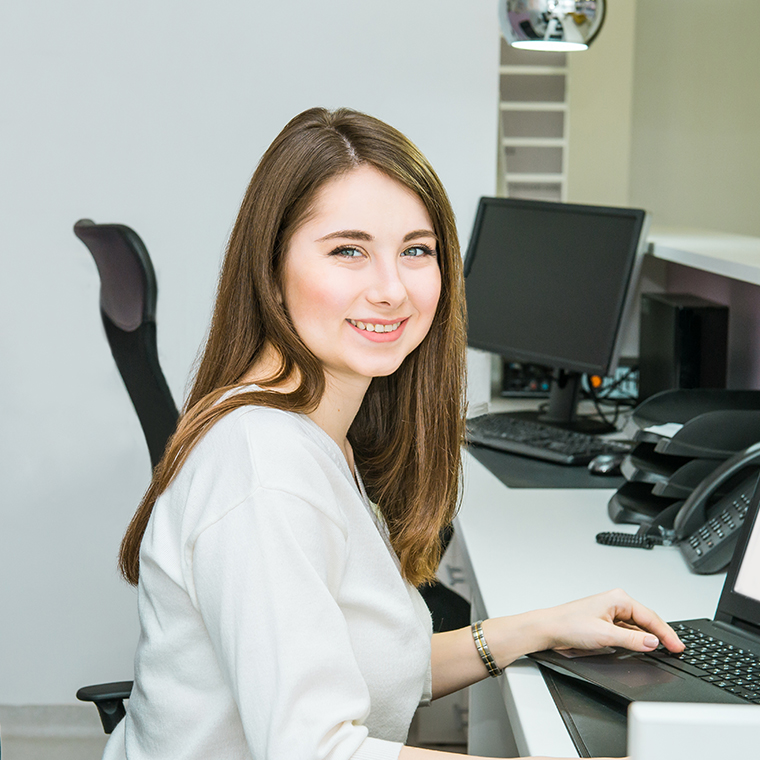 Survey Says Dental Teams Want Job Satisfaction More Than Pay
Even with improved salary packages and competitive benefit options, surveyed billers, assistants, and specialists weren't satisfied and may pursue new positions elsewhere in 2023. A portion of respondents in these categories also acknowledged switching careers entirely was also on the table.
This revelation is disturbing news for many dental practices that already struggle to engage new talent and could cause the current staffing crisis to persist through 2023. A third finding seems to back up the fact income and work environment improvements won't be enough to sustain a full roster of assistants, billers, hygienists, and dentists in your clinic. Employer appreciation was also a significant motivator that survey participants shared with DentalPost.
What does employer appreciation mean? For many dental employees, it's about receiving demonstrable gratitude from those they work for, whether through praise or by investing in solutions to offset the added workload caused by understaffing.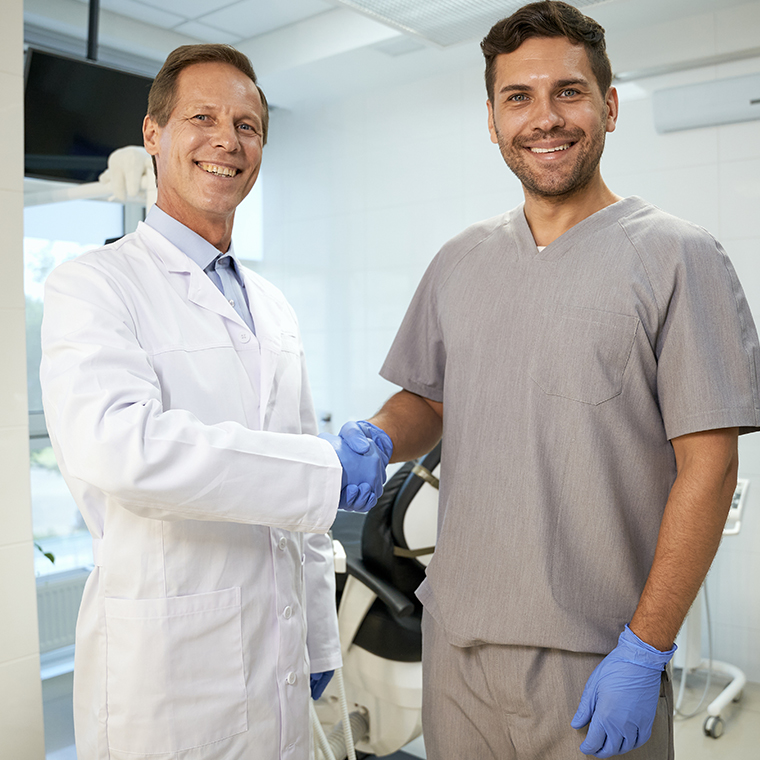 Dental Employee Satisfaction and The Role of Your Dental Practice Management Software
While it's not all doom and gloom for dental practices in 2023, clearly there will be an uphill battle to maintain quality care with less on-hand staff. This shortage could mean a risk of unbalanced workloads and bottlenecks in operational processes, adding additional stress on your team which directly impacts patient care experiences.
One way to afford improved compensation, foster a pleasant work environment, and show your dental team how much you care about their roles in your office, is to create efficiency. At Adit, we help dental offices stand out in every aspect of their operations by focusing on centralizing communication, automation, and boosting productivity.
How exactly can your PMS improve your team's work environment? Consider the following: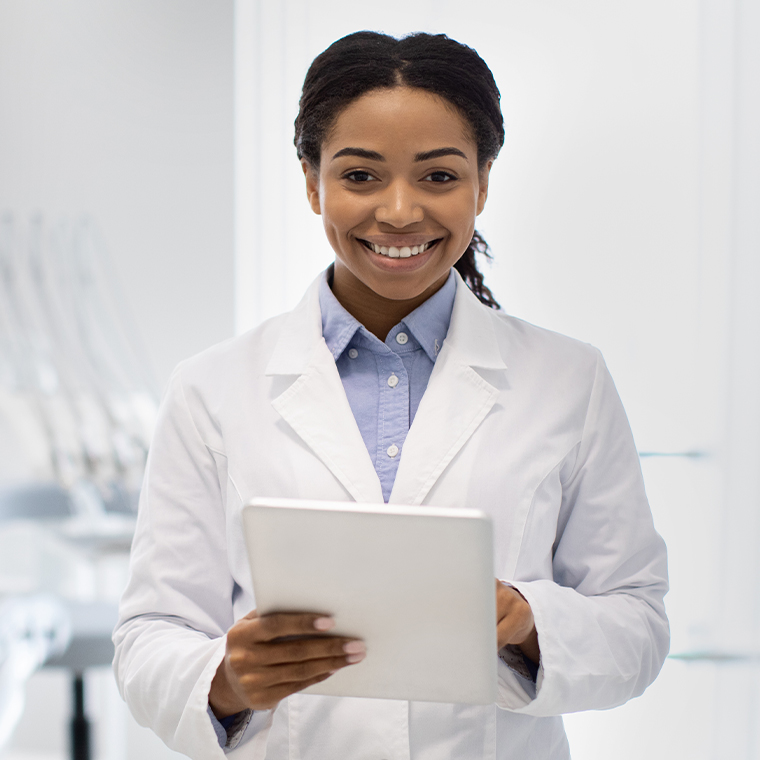 Paperless Patient Intake
When your office doesn't have enough staff on hand to process paperwork, conduct follow-up calls, and assist patients at the same time, going paperless with electronic patient forms can alleviate the strain. Instead of racking up waiting time in your lobby, patients can have paperwork automatically sent to them electronically the moment they book their appointment online.
Once complete, they can simply send it back via a secure online connection, such as a patient portal, and your system can automatically update their EHR for your staff.
Automated Communication Tools
How many hours a week does your team spend on the phone trying to confirm, remind, or follow up with dental patients about their oral health care visits? What impact does this time sink have on other aspects of their day?
Using a PMS solution that can automate this aspect of patient communication frees up their time for other pressing matters and boosts productivity. Plus, your patients will be able to respond and update their appointment details without having to pick up the phone.
Balanced Scheduling
One sure-fire way to send the mood of your office into a tailspin is when the day's schedule of appointments isn't balanced. If your office currently uses a blanket amount of time for every visit, you've probably had days where some procedures took longer than planned and others didn't need a fraction of the time booked. With online scheduling, your team can create customized time allotments that, once programmed, can automatically book the appropriate amount of time for each visit based on the scheduled treatment.
Trust Adit to Meet Your Dental Team's Expectations in 2023
Our technological approach to managing everyday tasks and patient engagement means your team isn't scrambling or struggling to keep up. Our tech-forward dental practice management software empowers them with over 15+ tools designed specifically for your clinic.
Instead of your front desk wasting countless hours each week playing phone tag with patients, our integrations can automate your scheduling, confirmation, and reminder processes. Your dental team will truly appreciate this investment in their operations and send a clear message that you value everything they do to keep your patients and office running smoothly.
Some of the features and integrations our clients can't stop raving about include:
Patient Recall
Call Tracking
Telemed
Pozative Reviews
Adit Pay
Internal Chat
2-Way Patient Messaging
Practice Analytics
Online Scheduling
Patient Forms
Appointment Reminders
And so much more!

Don't let staffing uncertainty and inflation hurt your bottom line. Take control today and schedule your free demo to discover how our intuitive management platform can help you do more with less.