As the end of year quickly approaches, as a dental professional, you probably expect your schedule filling up quickly with patients seeking last-minute appointments before the year comes to an end. This is a crucial time for both you and your patients, as many individuals aim to make the most of their dental insurance benefits before they reset in the new year.
To ensure a smooth and productive holiday season for both you and your patients, let's delve deeper into these essential dental scheduling tips.
Common Scheduling Challenges Dental Offices Face During the Holiday Season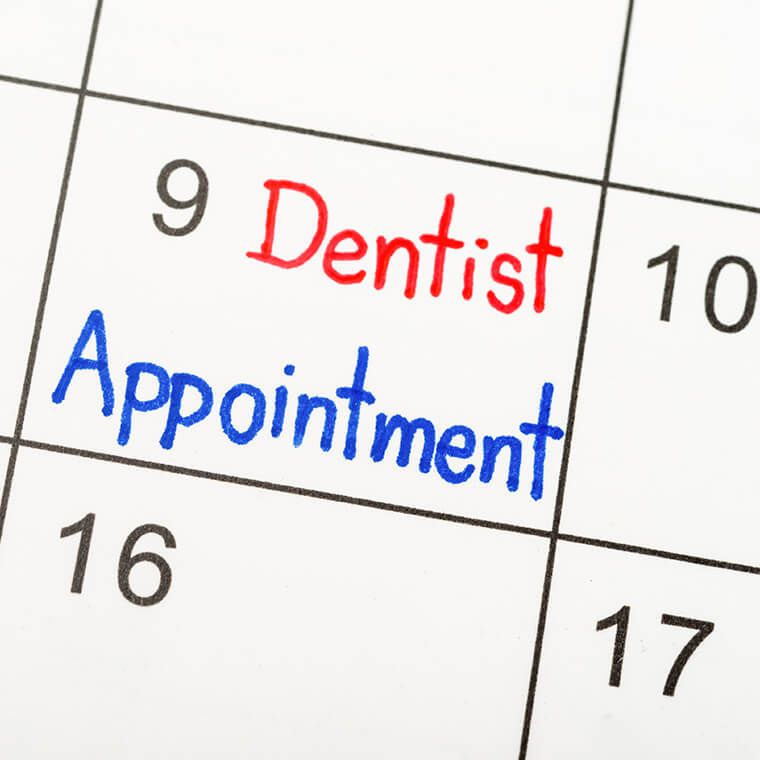 The holiday season is a joyful time filled with festivities and celebrations, but it can also bring unique challenges for dental offices. As patients rush to make the most of their insurance benefits and ensure their oral health before the year's end, dental practices often encounter several scheduling hurdles.
Here are some of the most common scheduling challenges dental offices face during the most wonderful time of the year:
1. Increased Demand
One of the primary challenges dental offices encounter during the holidays is a significant increase in patient demand. Many individuals want to use their remaining dental insurance benefits, which can lead to a surge in appointment requests. Balancing this increased demand while maintaining a smooth workflow can be challenging.
2. Limited Availability
With team members taking time off for their own holiday celebrations and potential office closures on certain days, dental offices often face limited availability for appointments. This reduced capacity can result in scheduling conflicts, long wait times for patients, and frustration on both sides.
3. No-Shows and Last-Minute Cancellations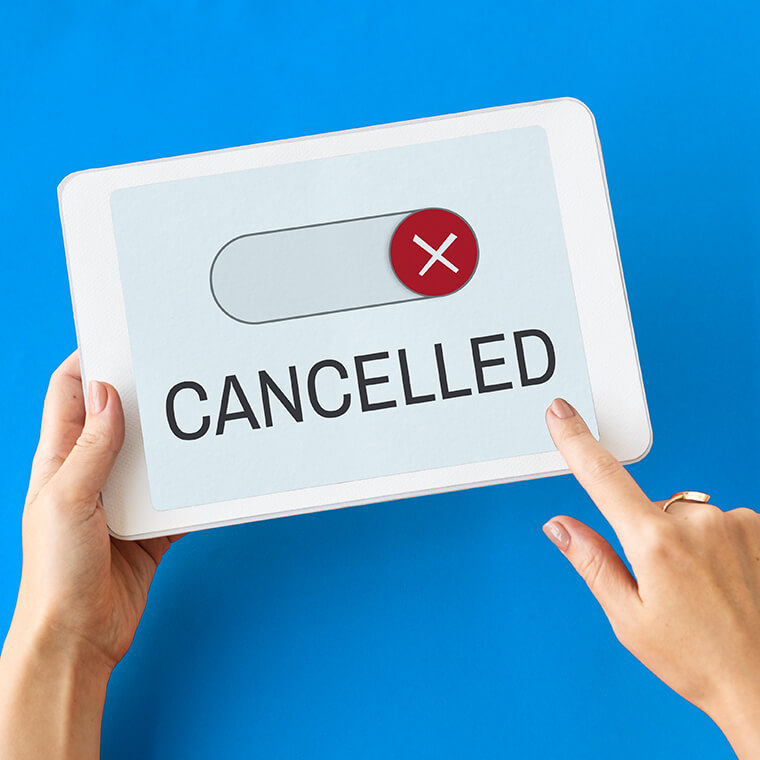 The holiday season can be a busy and sometimes unpredictable time for patients. As a result, dental offices may experience a higher rate of no-shows and last-minute cancellations. These unexpected changes in the schedule can disrupt daily operations and impact the practice's revenue.
4. Managing Dental Emergencies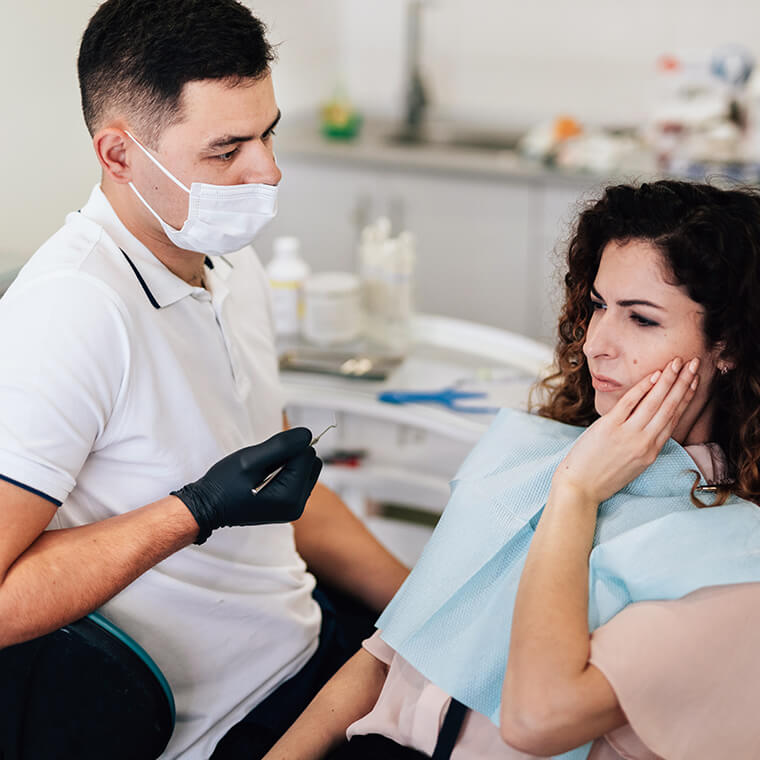 While many patients aim for routine check-ups, emergencies can still occur during the holidays. Dental offices must be prepared to handle urgent cases, even if they have limited staff available. Balancing emergency care with routine appointments requires effective scheduling and resources.
5. Communication Challenges
Effective communication is vital during peak holiday weeks, especially when dental offices need to inform patients about adjusted schedules, holiday closures, or promotions. Keeping patients informed and engaged can be challenging, and any communication breakdowns can lead to misunderstandings and frustration.
6. Balancing Staff Schedules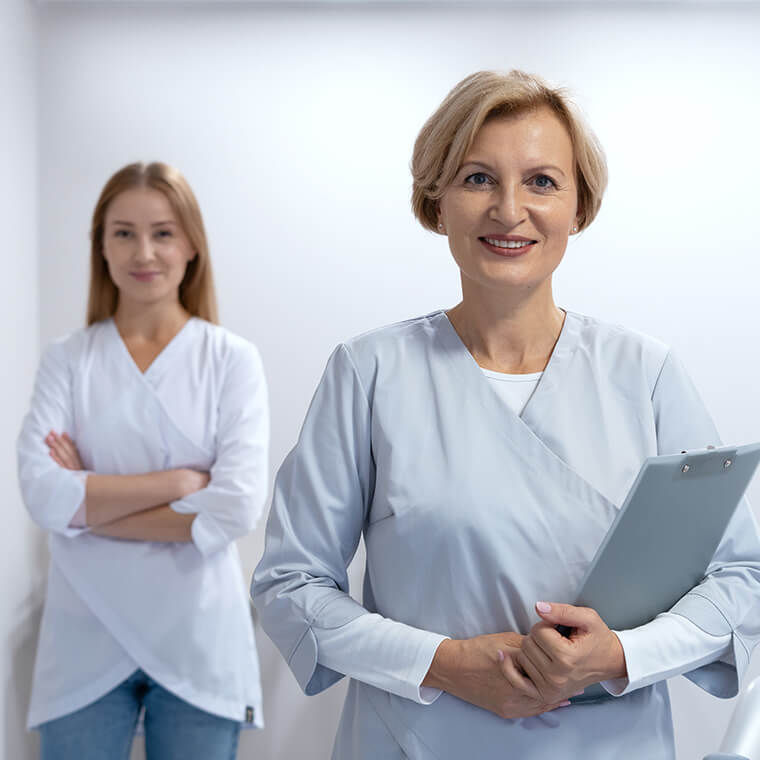 Managing staff schedules is a tricky undertaking during winter festivities. Dental offices must ensure adequate coverage while allowing team members to enjoy their own holiday festivities. This balance requires careful planning and coordination.
Offering special promotions or discounts during the jolliest time of year can attract more patients, but it also requires careful scheduling. Dental offices must ensure they have enough availability to accommodate patients taking advantage of these offers without overwhelming the practice.
8. Maintaining Quality of Care
Amid the rush and challenges of the holidays, dental offices must maintain the quality of care they provide. Overbooking or rushing through appointments can compromise patient satisfaction and the integrity of dental procedures.
Navigating these common scheduling challenges requires a combination of proactive planning, effective communication, and the right tools and strategies.
7 Must-Follow Scheduling Strategies to Survive the Holiday Crunch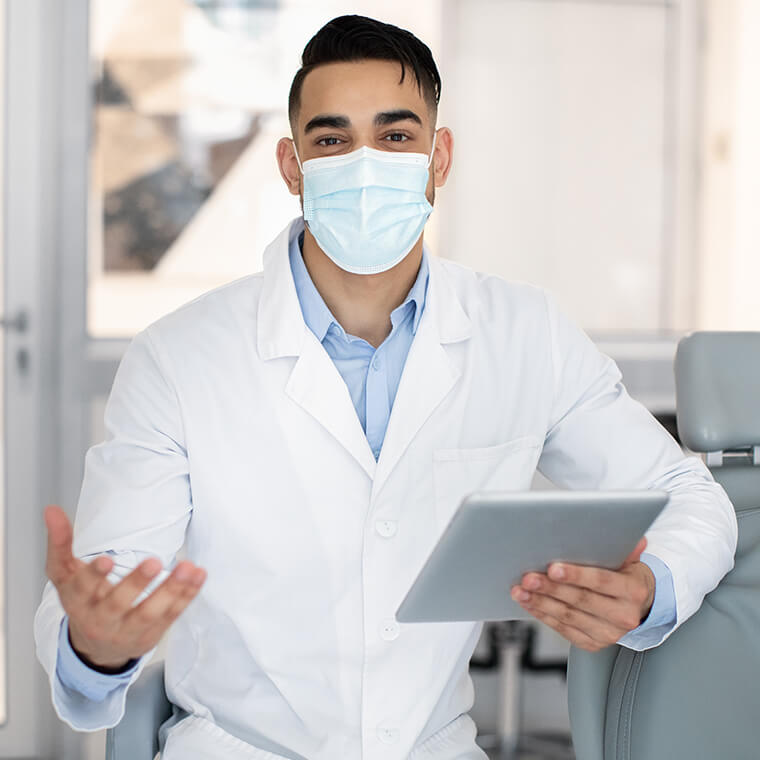 For dental offices, the holidays means navigating a surge in patient demand and scheduling challenges. To thrive amidst the holiday crunch, here are seven essential scheduling strategies that every dental practice should adopt for a smooth and successful season.
1. Plan Ahead for the Rush You Know Is Coming
Planning ahead is absolutely vital. Start by reviewing your current appointment schedule and forecasting the expected holiday rush. Identify potential gaps in your bookings where you can accommodate additional appointments. Collaborate with your staff to ensure everyone is aware of the increased demand and is prepared to handle it efficiently. Having a well-thought-out plan in place can significantly reduce scheduling conflicts and stress.
2. Extend Your Hours
To cater to more patients during the 2023 holiday season, consider extending your office hours. Recognize that many individuals have flexible schedules due to holiday breaks. By offering early morning, evening, or even weekend appointments, you create more opportunities for your patients to receive the care they need.
Expanding your hours showcases your dedication to meeting your patients' needs during this busy time. Also consider offering teledental visits to help keep lobby wait times down and provide additional dental care services for patients with inflexible schedules.
Education is key all year long, but the holidays is a great time to encourage special attention to oral healthcare. Make sure to emphasize the importance of preventive dental care to your patients. Remind them that regular check-ups and cleanings not only maintain their oral health but can also prevent more significant dental issues down the road. With the looming insurance benefit resets in mind, educate your patients on how preventive care can maximize their benefits and save them money in the long run.
Consider including these reminders in appointment reminder messages, email newsletters, and social media posts.
4. Utilize technology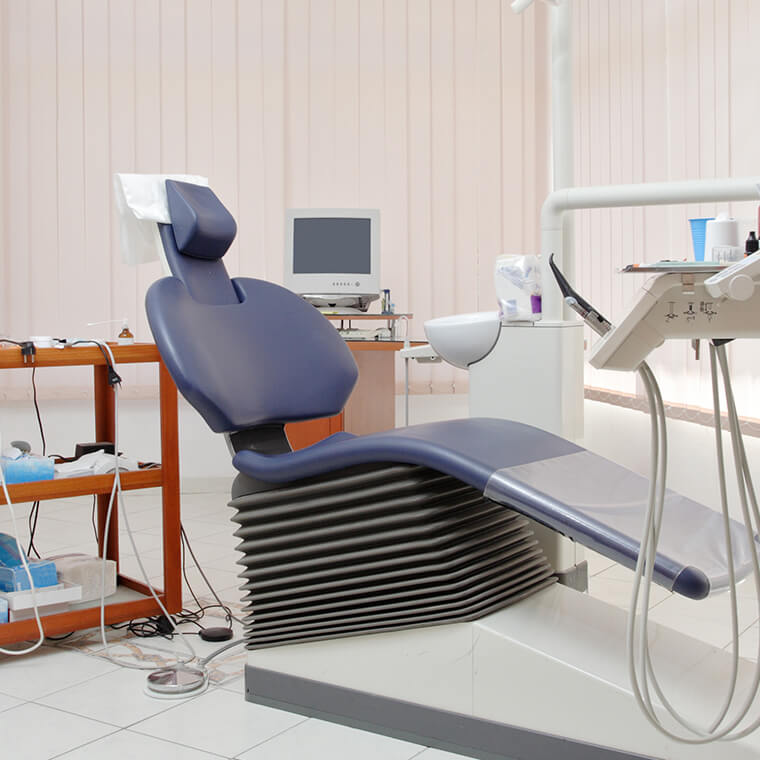 In the digital age, technology can be your best friend in managing appointments efficiently. Implement online appointment booking systems to empower your patients to schedule at their convenience. Practice management systems that offer synced online scheduling are an important tool for your dental team to have during this time of year. Not only will they have to make less phone calls to confirm bookings, but patients will enjoy the convenience of managing their own appointments online.
Additionally, employ reminder services that automatically send text messages or emails to patients about upcoming appointments. These tools streamline the scheduling process and help minimize the occurrence of no-shows, allowing you to make the most of your available time.
Harness the festive spirit by offering special promotions or discounts for specific dental services during the 2023 holiday season. These incentives can motivate patients to schedule appointments. Consider discounts on teeth whitening treatments, free dental cleanings when combined with other services, or family-friendly pricing to encourage group appointments. Such promotions can attract new patients and strengthen relationships with existing ones.
6. Communicate Clearly
Effective communication is paramount during the peak holiday season. Keep your patients well-informed about your holiday schedule, any deviations from your regular hours, and any specific holiday closures. Utilize various communication channels such as social media, email newsletters, and updates on your website to ensure your patients have access to up-to-date information.
Treatment planning also falls under this umbrella. Take a more transparent approach to explanation of patient care, costs and benefits by using a modernized treatment plan software that offers an intuitive breakdown of these details.
7. Prioritize Emergency Cases
While the upcoming holiday season may be bustling, you must remain prepared for dental emergencies. Allocate dedicated time slots in your schedule to accommodate urgent cases. Communicate this plan to your staff so they can effectively manage emergencies. Demonstrating your ability to handle unexpected situations reinforces your practice's reputation for providing top-notch patient care.
8. Manage Staffing Effectively
Proper staffing is the backbone of a smoothly run dental practice. Ensure you have an adequate number of team members available to handle the increased patient load during the end-of-year rush. If necessary, consider hiring temporary staff or adjusting your team's work schedules to align with the demands of your practice. A well-staffed clinic ensures that you can meet the needs of your patients efficiently and maintain the quality of care they
9. Be Flexible and Accommodating
Recognize that the holidays can bring added stress for many individuals, and scheduling conflicts may arise due to family commitments, travel plans, or other seasonal demands. In these instances, it's essential to be as flexible and accommodating as possible. If a patient can't secure their preferred appointment time, offer alternative options that work for both parties. Encourage patients to schedule early in the new year if necessary. Your willingness to accommodate their needs can foster goodwill and patient loyalty.
How Dental Practice Management Software Can Help Ease Scheduling Challenges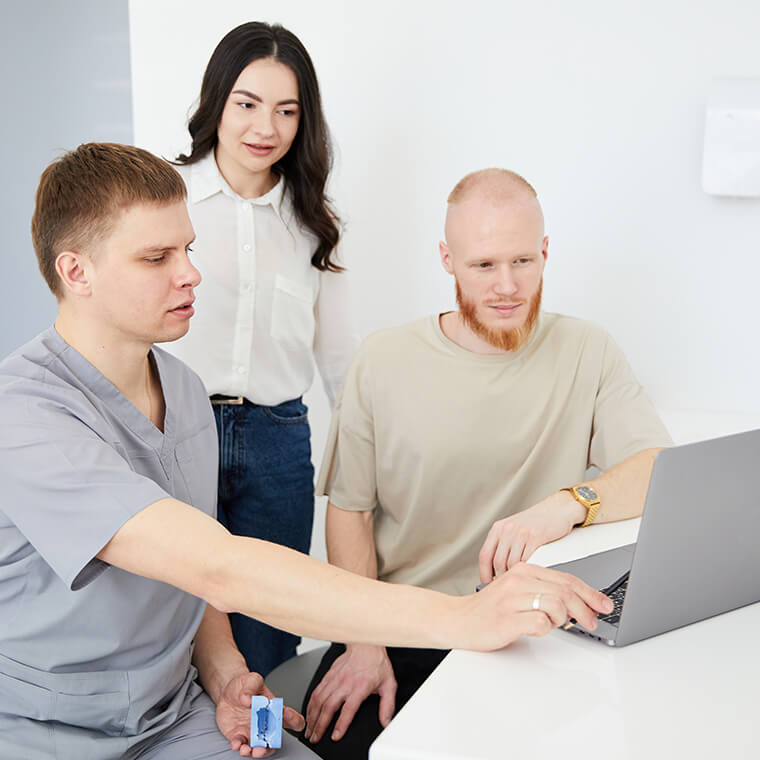 In the fast-paced world of modern dentistry, technology plays a pivotal role in streamlining practice operations and enhancing patient care. Dental practice management software, like Adit, can be a game-changer when it comes to managing the end-of-year scheduling crunch efficiently. Let's explore how such software can simplify your workflow and optimize your dental practice during the holiday season, using Adit as an example.
1. Automated Appointment Scheduling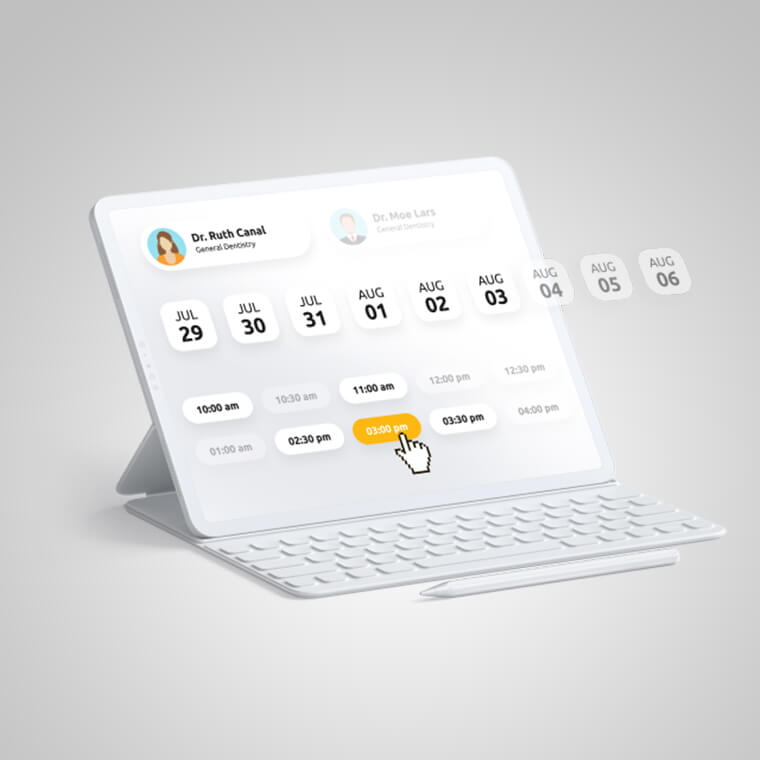 Dental practice management software, such as Adit, offers automated appointment scheduling features that make booking and managing appointments a breeze. Patients can easily access your practice's online appointment portal, view your real-time availability, and select a suitable time slot that fits their schedule. This not only empowers patients to take control of their dental care but also reduces the administrative burden on your staff.
2. Appointment Reminders and Confirmations
Automated appointment reminders and confirmations ensure patients receive timely reminders via text messages or emails, reducing the likelihood of no-shows. Additionally, tech-forward solutions like Adit can prompt patients to confirm their appointments, allowing them to reschedule or cancel via text response or a conveniently embedded online scheduling link.
3. Patient Records and Treatment Plans
Managing patient records and treatment plans is a crucial aspect of dental practice management. Your software should centralize patient information, making it easily accessible to authorized staff members across multiple branches or departments. You can review patients' treatment histories, upcoming appointments, and insurance details with just a few clicks, enabling you to provide personalized care and discuss treatment options during the busy 2023 holiday season.
4. Customized Reporting
Practice management solutions like Adit offer customizable reporting tools that provide valuable insights into your practice's performance. Generate reports on patient demographics, appointment history, revenue, and more to help create targeted holiday campaigns. This data-driven approach allows you to make informed decisions about your scheduling strategy, marketing efforts, and overall practice management.
5. Integrated Communication
Efficient communication is vital for managing your dental practice effectively. If your team is still making hours of manual calls a day, or have to open several windows to find patient contact data, it's time to find integrated communication tools. Enable your team to send messages, reminders, and announcements automatically to your patients directly through a single platform that can send personalized messaging en masse or individually.
This seamless approach streamlines patient engagement, ensuring that they receive timely information about holiday hours, promotions, and available appointments.
6. Billing and Insurance Management
Handling billing and insurance claims can be time-consuming, especially during the end-of-year rush if your current PMS isn't built to scale as needed. Billing solutions like Adit Pay simplifies these tasks by providing intuitive billing and processing tools that can generate invoices, submit insurance claims, and track payments with ease, ensuring a smooth financial workflow for your practice and patients.
Promoting your practice during the holiday season is essential for attracting new patients and retaining existing ones. Adit's digital marketing and promotion tools that allow you to create targeted marketing campaigns, offer special promotions, and track the success of your marketing efforts.
Dental practice management software like Adit can significantly the 2023 holiday season dental crunch with essential digital tools. By utilizing these advanced features, you can streamline your practice's operations, provide top-notch patient care, and make the most of the increased demand for dental services. Embracing technology is a smart investment that benefits both your practice and your patients.
How Adit's Practice Management Software Can Help Dental Offices with Scheduling During the Busy Holiday Season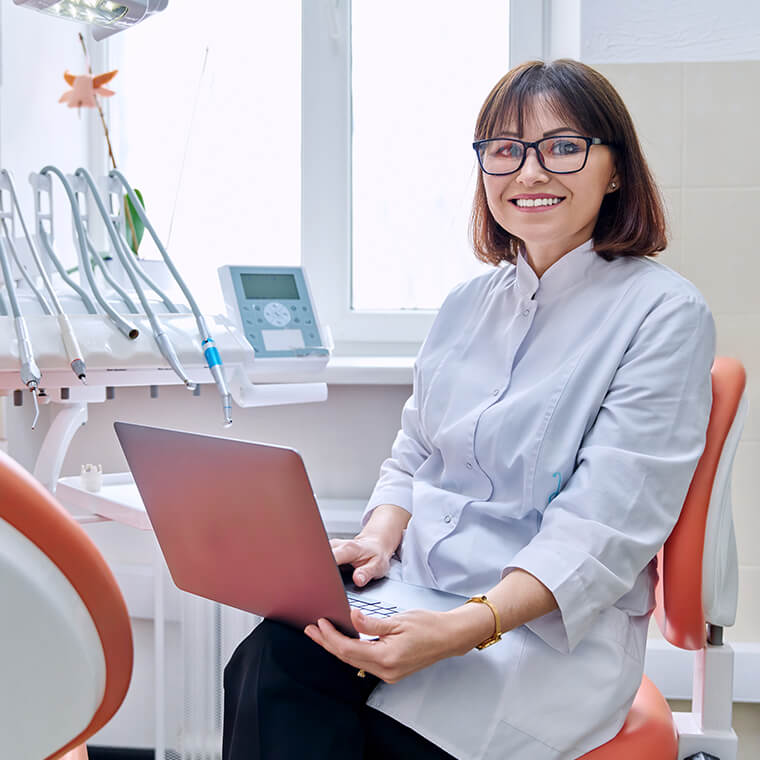 At Adit, we understand how the holiday season can be hectic for dental offices, with increased patient demand and scheduling challenges. Our practice management software offers a comprehensive solution to ensure your practice runs smoothly during this bustling time.
Below are just a few of the many benefits our clients can't stop raving about:
Efficient Appointment Management: Adit's software simplifies appointment scheduling, allowing patients to book online effortlessly. Real-time updates ensure that you can maximize your schedule without overbooking or gaps.
Automated Reminders: Reduce no-shows with automated appointment reminders and confirmations via text messages and emails. Patients are more likely to keep their appointments, ensuring your schedule stays on track.
Real-Time Updates: Keep your team informed about any scheduling changes with real-time schedule updates. This feature prevents confusion and ensures everyone is on the same page.
Patient Records and Treatment Plans: Access patient information and treatment histories easily. This feature empowers you to provide personalized care and discuss treatment options promptly.
Customized Reporting: Use data-driven insights to make informed scheduling decisions. Generate reports on patient demographics, appointment history, and revenue to optimize your strategy.
Integrated Communication: Communicate seamlessly with patients through integrated tools. Send messages, reminders, and announcements directly through the platform to enhance patient engagement.
Billing and Insurance Management: Simplify billing and insurance claims with Adit's intuitive features. Streamline your financial workflow, ensuring a smooth experience for your practice and patients.
Marketing and Promotion Tools: Attract and retain patients during the holidays with marketing and promotion tools. Create targeted campaigns, offer special promotions, and track their success to boost your practice's visibility.
Flexible Payment Options: Adit Pay provides patients with various payment methods, including credit cards, digital wallets, and installment plans. This flexibility makes it easier for patients to manage their expenses during the holidays.
Adit's practice management software will ensure your dental office can navigate the 2023 holiday season with ease, ensuring efficient scheduling, improved patient communication, and enhanced financial management. Schedule a demo today!