As a dentist, you know all too well that when a patient's oral healthcare isn't getting the attention it deserves, their entire well-being is at risk. Every visit, you remind your patients of the importance of taking care of their smiles because you care and know that you are probably the primary, if not only, source of this encouragement.
But, if you don't feel you're getting through to your patients or want to take further steps to improve their oral health outcomes, there are many opportunities for targeted education and care to achieve this goal. Read on to learn more about additional approaches you and your dental team can use to ensure everyone you treat can get maximum results.
Oral Healthcare Success is a Team Effort
One barrier that many dental practitioners face when helping patients improve their oral health is nurturing their trust in the recommended treatment. This can be the result of fear, shame, or simply not having confidence in the clinic.
Creating a united front between your dentists, hygienists, and support staff when presenting specific products or procedures to a patient forms a sense of cohesion. Providing a team of professionals that convey the same message and possess the answers they need about their oral health can increase compliance and improve their outcomes.
When developing your patient engagement strategy, your hygienists can be on the front lines when educating other team members about best treatment practices and specific care protocols. Include training regarding the best toothbrushes for specific dental conditions to using probiotics designed to improve their oral microbiome.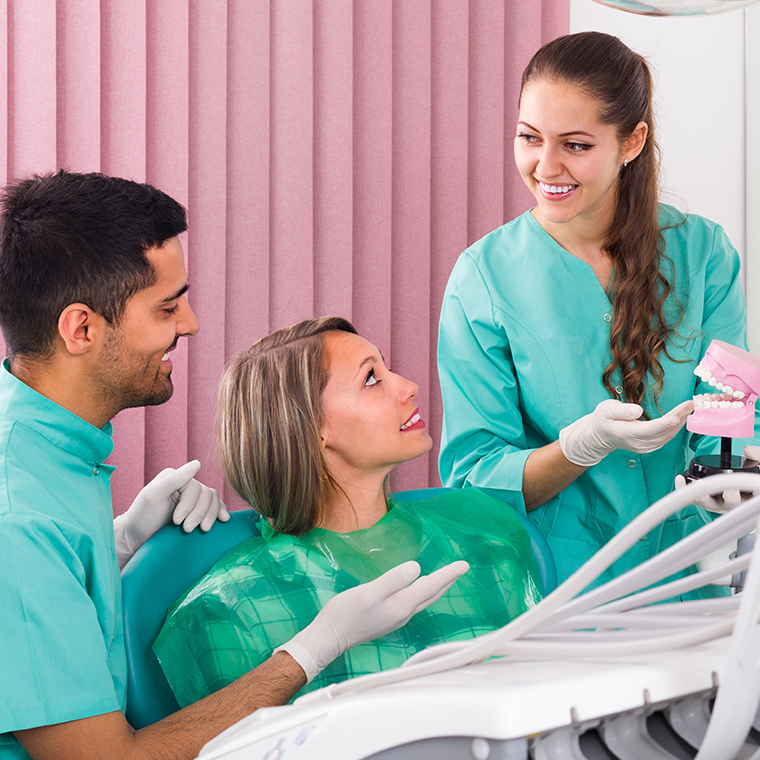 Expand Your Clinic's Products and Treatment Service Approach
Dental patients appreciate a consultative approach to their care because it is personalized. When working to increase treatment compliance, presenting trusted products, oral healthcare procedures, and additional educational resources, take time during every visit to review the importance of your recommendations and how they will benefit your patient.
You should also engage patients by holding them accountable for their care. For example, have them log their oral healthcare care activities. This simple request helps remind them of the importance of compliance, especially if they only visit your office a few times a year. Focusing on oral hygiene will ensure they remain skilled with the techniques your office taught them and create important routines that will benefit their overall oral health.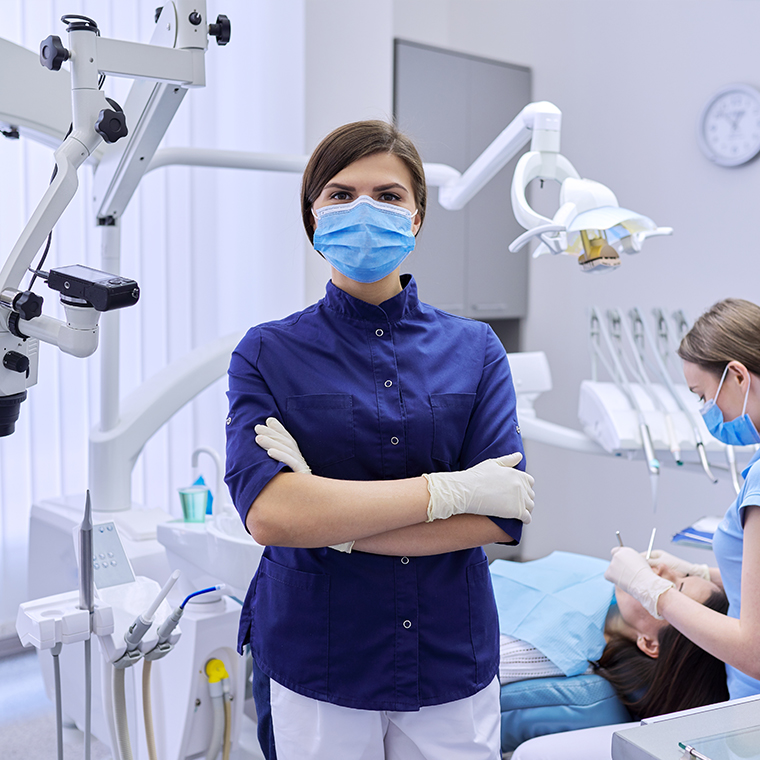 Create an Oral Hygiene Protocol in Your Treatment Offerings
When your patients arrive for their dental care, whether a hygiene appointment or a root canal, your team will update their EHR to ensure their diagnosis and treatment plan is up-to-date. Including their oral hygiene as part of this protocol will provide additional opportunities for your team to explain what areas of their dental health have improved or need more work and can allow you to engage on a deeper level.
Taking time during this update to offer praise for their dental health improvements will reinforce the necessity of their efforts. This is also the perfect time to provide additional education about the products and services your clinic offers that support their oral healthcare needs.
During these moments, consider giving your patient a product sample and walking them through how to use it while sitting in your chair. You can include an additional conversation about the type of toothbrush or floss they use and any supplements you feel might benefit them.
Create a Smooth and Efficient Care Experience
Improving your patients' oral healthcare outcomes involves more than heart-to-heart talks about their dental habits and providing them with information about treatment and products. There is a significant amount of operational processes that can have an impact on their care experience, which in turn will affect compliance and success. An end-to-end dental practice management solution can smooth out workflows and eliminate bottlenecks that affect the care experience your patients receive.
A great example of how efficiency can improve oral healthcare is a dental office that still relies on traditional paperwork when conducting patient intakes. This approach generates additional steps in this process, causing delays in the waiting room and possibly disappointing patients if their insurance can't be verified.
Instead, practices can take a more proactive approach by automatically sending electronic forms the moment a patient books an appointment. Once completed, this virtual packet gets sent back electronically. From this point, your system automatically updates its EHR and performs insurance verifications ahead of time, so issues can get resolved before the patient comes in for care.
Practice management software suites like Adit provide an all-in-one platform that automates routine tasks and centralizes siloed functions through intuitive digital tools that manage many aspects of your operations and patient experiences. A simplified and tech-forward approach to your processes, such as patient intake, creates a smoother appointment experience, frees up your team's availability for your in-office visits, and ensures your patient gets the most out of their coverage.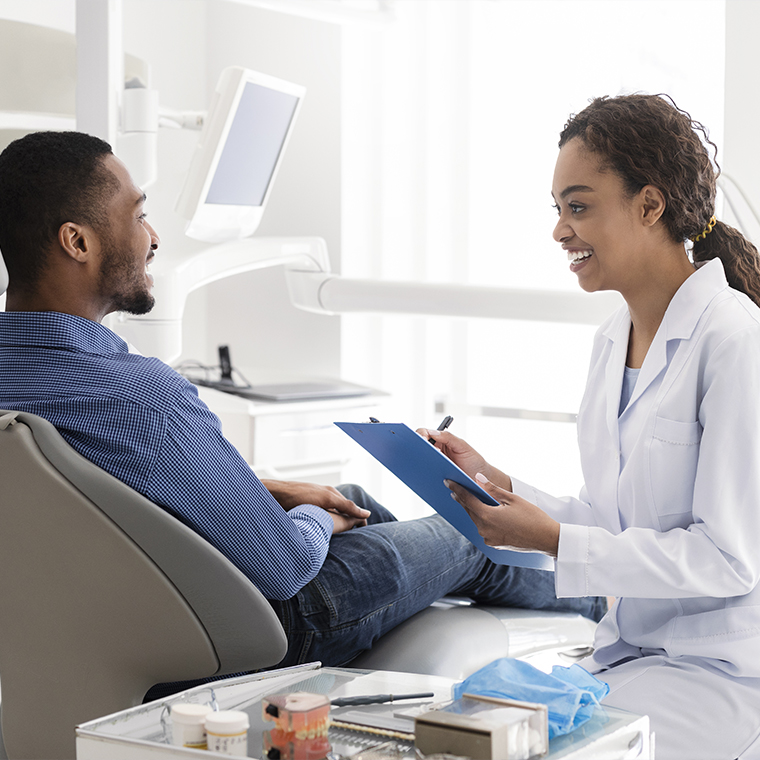 Confront Dental Treatment Anxiety
A frequent barrier oral healthcare clinics face when trying to maximize patient experiences is dental anxiety. There are many reasons why someone wouldn't want to go to the dentist and have a serious dental issue treated, and it is your team's job to help them overcome this obstacle and enjoy the benefits that you know a healthy smile will bring.
There are steps you can take to directly alleviate this anxiety from the moment an appointment gets booked until they sit in your dental chair:
Offer a virtual office tour on your website, including introductions to your staff. This creates a sense of familiarity and welcomeness before patients ever arrive.
Provide online and in-person explanations of the different equipment and tools your team uses for a patient's treatment. Review how these items work and the benefit they provide to one's oral health.
Provide flexible payment options and plans to help patients put aside worries about being unable to afford important treatments.
Incorporate sources of distraction in your dental office's lobby and exam room. Consider allowing them to choose what they want to watch or listen to while being worked on by your team.
Offer specialty hours for patients with limited schedules, such as later evening appointments or weekend visits.
Share crucial hygiene and oral health information in a relatable and educational way.
Allow patients opportunities to speak openly about any concerns or anxiety they are feeling and what steps would make them more comfortable.
Also, consider interacting with the community you serve outside of your office. Build a rapport with your community by sponsoring a local youth sports team or visiting local schools to discuss oral health topics.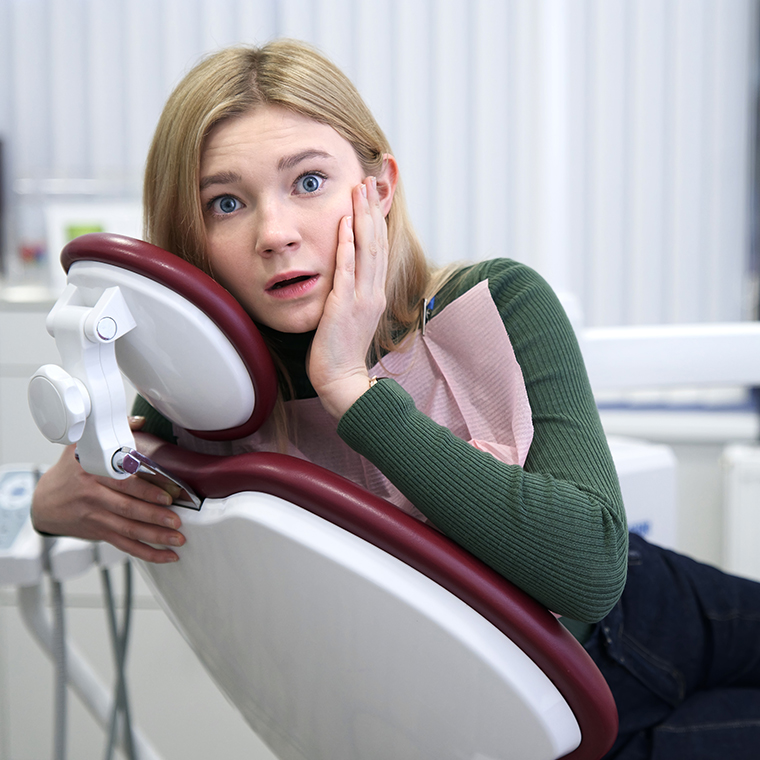 Be in Regular Contact with Patients Year Round
Time can be a major challenge when trying to help patients get the most out of their oral healthcare routine. This is because many patients only come into their dental clinic once or twice a year and leave with a hygiene plan to follow at home.
Instead of waiting six months to find out how well they did, take steps now to help them be more accountable. For instance, send treatment reminders through an online patient portal or automated text message. Create curated educational content relating to their current dental goals and send it via email or as a monthly newsletter. It's vital to keep your practice at the forefront of their minds to reinforce the importance of compliance.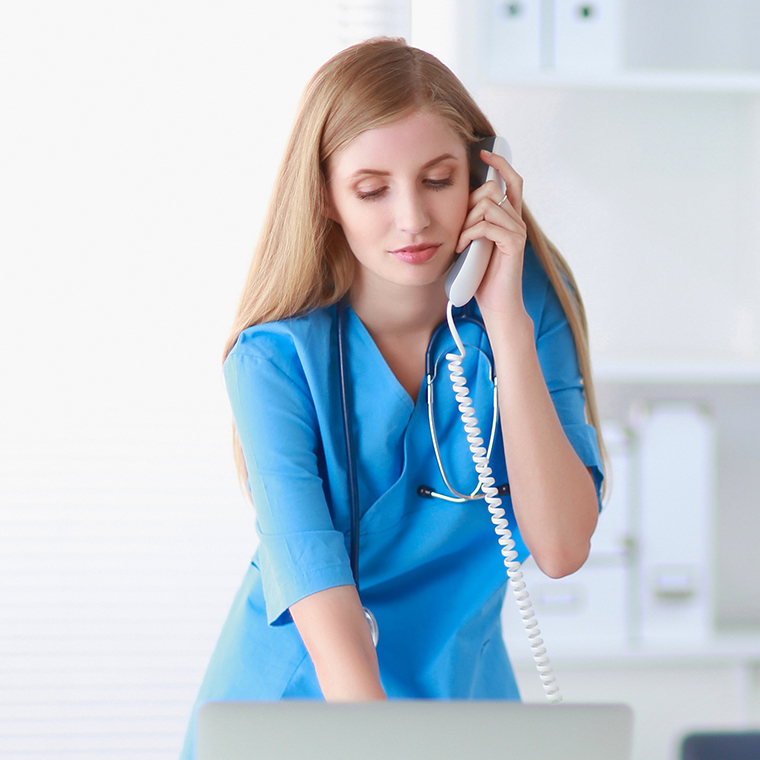 Send Patients Home with Oral Healthcare Product Samples
Most dental practices have a goodie bag with a toothbrush, floss, toothpaste, and a pamphlet outlining brushing techniques. However, you could expand the scope of this offering by including additional product samples that go beyond general cleaning.
Instead, contact manufacturers or sales reps for additional product samples, such as a probiotic oral rinse. With these, you can create customized self-care recommendations for your patients and get them in the habit of using and needing these items by their next visit.
This simple step will have little to no additional cost but has the potential to create a positive impact on your patients' oral health goals.
Don't Let Cost Hesitancy Cost Beautiful Smiles
Dental anxiety isn't the only barrier to stellar dental health. Cost hesitancy is a regular headache for dentists trying to convince patients to follow a recommended treatment plan. It could be a matter of their not having adequate insurance coverage or the patient believing the product or treatment costs too much.
Focusing on the consequences of not getting appropriate care and emphasizing the importance of prevention before things get worse is always a great tactic. The patient will more willingly comply when faced with this reality, but if they can't afford the care, your office may want to consider offering flexible payment options.
At the end of the day, encouraging your patients to invest in their oral health means fewer treatment requirements and a healthy smile that can last them a lifetime if taken care of properly.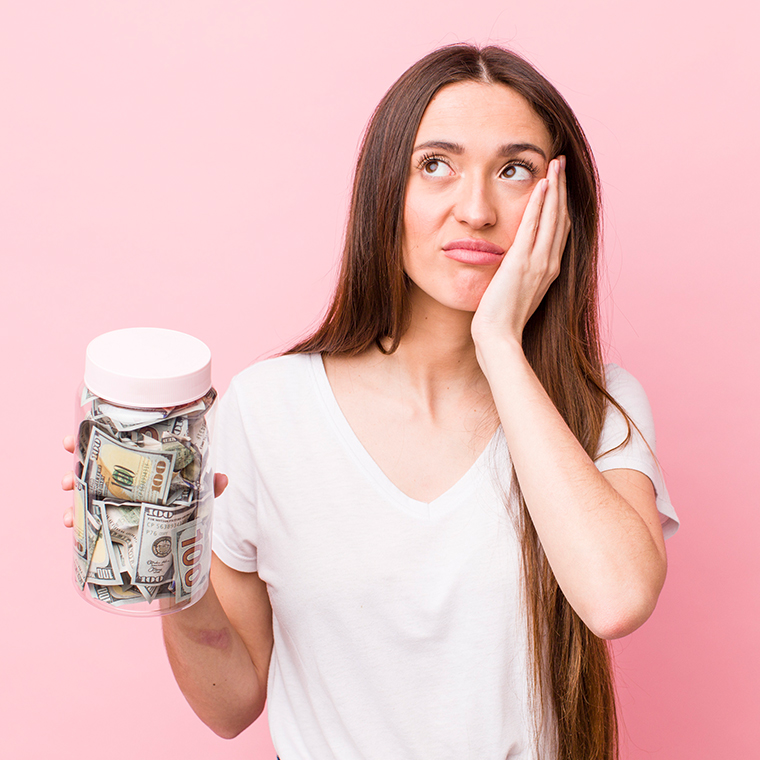 Improve Outcomes By Caring for Patient Families Too
Much like being on a diet, it's easier to have a healthier mouth if everyone in the family is on board. Take the opportunity to encourage your patients and their families to follow a recommended hygiene routine. As each member starts to experience improvement, you reinforce the benefit of recommended oral health care and help patients develop a support network that helps them maximize the outcome of their efforts.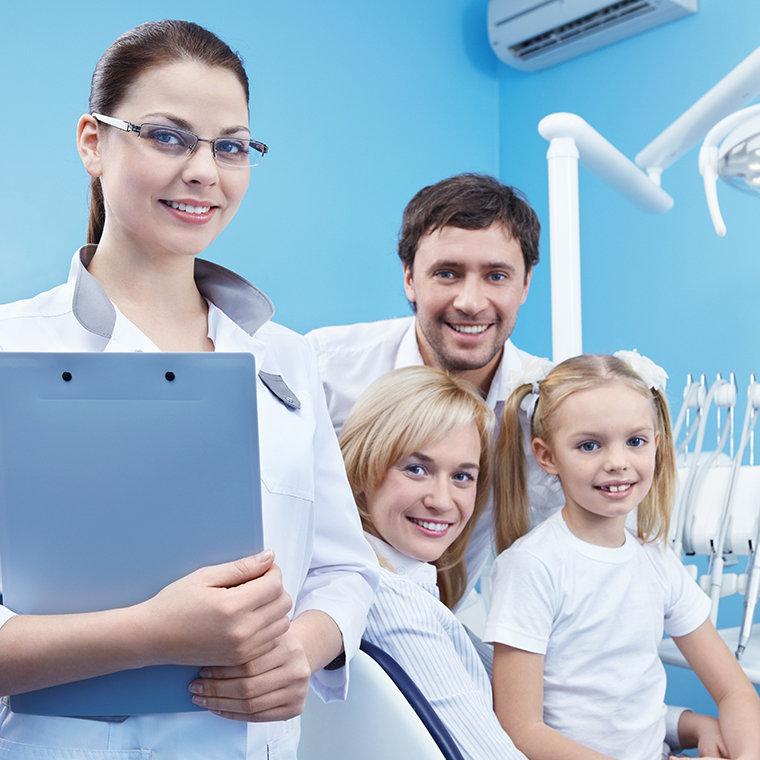 Adit Can Help Your Practice Create Healthier Smiles in 2023
Your patients deserve the best oral healthcare you can provide and achieve their desired results. To maximize dental outcomes, your office should take steps to ensure that visits go smoothly, communication remains open, and compliance is reinforced.
Adit helps dental offices achieve these goals through a software suite specifically designed to streamline operations and provide in-depth analytics so that your patients receive the best quality care you have to offer. We understand what drives patient engagement and have created over 15+ features to help your team educate, support, and communicate oral healthcare goals and recommendations.
Some of the features and integrations our clients can't stop raving about include:
Patient Forms
Adit Pay
Appointment Reminders
Patient Recall
2-Way Patient Messaging
Call Tracking
Telemed
Pozative Reviews
Internal Chat
Practice Analytics
And so much more!
Discover how Adit practice management software can help your office provide patients with outstanding dental care by eliminating bottlenecks and streamlining important day-to-day tasks like appointment reminders. Schedule your free demo today and learn how we make it possible for your team to have more time to spend educating and supporting patients in maximizing their oral healthcare outcomes.