As the final quarter of the year approaches, dental practices must be vigilant about the looming threat of burnout among their teams. Burnout can significantly impact team morale and productivity, leading to decreased patient satisfaction and potentially affecting the practice's overall success.
According to the 2021 Dentist Health and Well-Being Survey by the American Dental Association, 16% of dentists experienced anxiety, over three times higher than the percentage reported in 2003. Additionally, 13% of dentists reported experiencing depression. These statistics underscore the urgency of Identifying the signs of burnout and implementing effective solutions is crucial to ensure a harmonious and efficient work environment.
Understanding Burnout in the Dental Office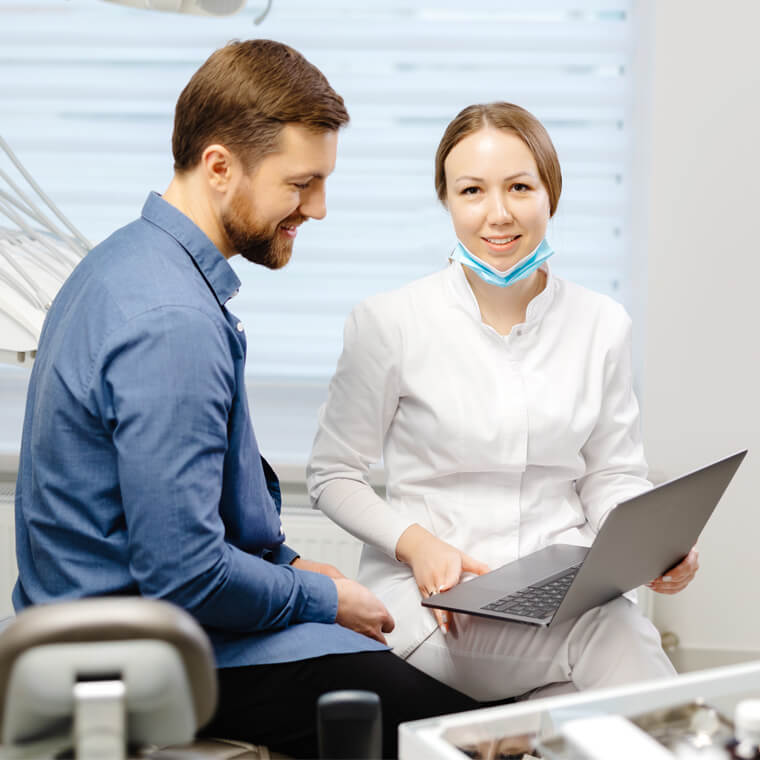 A dental office's demanding and fast-paced environment puts dental professionals, including dentists, hygienists, and administrative staff, at a higher risk of experiencing burnout. Burnout is a state of emotional, mental, and physical exhaustion caused by excessive and prolonged stress. The high patient volumes, long working hours, and the pressure to deliver exceptional care consistently can take a toll on the well-being of dental professionals.
Below are some of the most common red flags that employees are suffering from burnout:
Emotional Exhaustion: One of the most significant symptoms of burnout is emotional exhaustion. Team members experiencing burnout may feel emotionally drained, detached, and overwhelmed, making it challenging to personally connect with patients and colleagues.
Reduced Productivity: Burnout can lead to decreased efficiency and productivity. Team members may struggle to meet their daily responsibilities, leading to delays in patient care and administrative tasks.
Lack of Engagement: Burnout can result in a sense of disinterest in one's work. Team members may feel disconnected from their roles and responsibilities, leading to a drop in enthusiasm and commitment to the practice.
Increased Absenteeism: Burnout can manifest physically, causing team members to take more sick days or unplanned leaves. Frequent absenteeism can disrupt the workflow and put additional stress on other team members.
Communication Breakdown: Burnout might contribute to misunderstandings, conflicts, and communication breakdowns among team members. The lack of effective communication can lead to inefficiencies and a negative work environment.
Decline in Quality of Care: Burnout can adversely affect patient care. Exhausted and overwhelmed team members may be more prone to errors, leading to compromised service quality.
Dental practices can create a healthier and more sustainable workplace by prioritizing the well-being of dental team members, implementing strategies to reduce stress, and fostering a supportive work environment.
Preventing Burnout: Building a Resilient Dental Team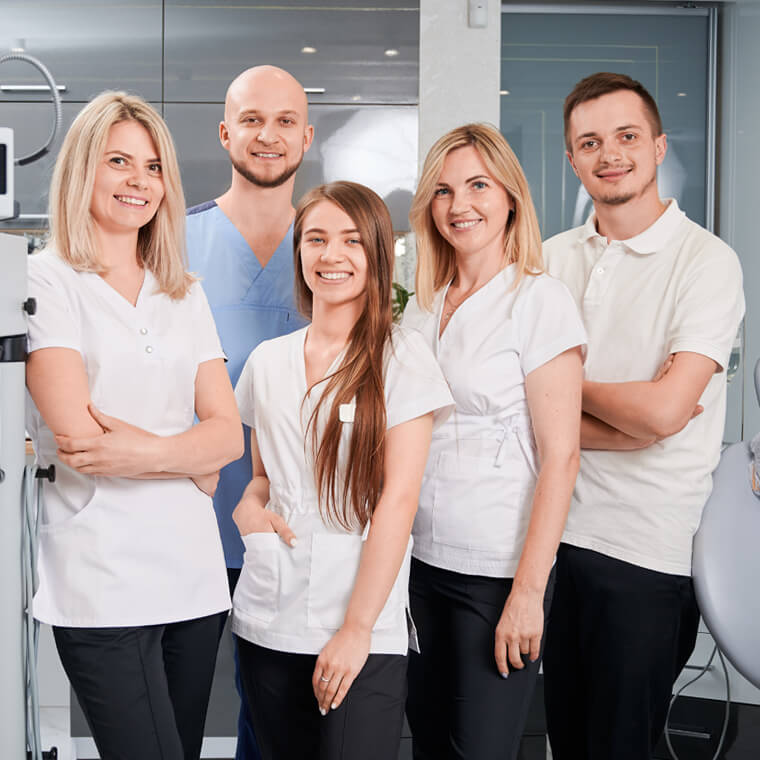 Preventing burnout in a dental practice requires a collective effort from the entire team. By implementing thoughtful strategies and fostering a supportive culture, dental practices can effectively prevent burnout among their staff.
Here are some essential approaches to consider:
Cultivate Open Communication: Create an environment where team members feel comfortable expressing their concerns and sharing their workload-related challenges. Regular check-ins and one-on-one meetings can provide a platform for team members to discuss their stressors, allowing for proactive measures to address potential burnout indicators. Holding morning huddles is a great way to initiate conversations and acknowledge issues leading to exhaustion.
Set Realistic Expectations: Avoid overloading the team with unrealistic workloads and tight deadlines. Strive to set achievable goals and ensure a balanced workload for everyone. This involves proper resource allocation and efficient task delegation, considering individual strengths and limitations.
Promote Work-Life Balance: Encourage a healthy work-life balance for all team members. Respect personal time, limit overtime, and provide opportunities for flexible scheduling whenever possible. Emphasizing the importance of downtime and relaxation can prevent staff from feeling overwhelmed by work commitments.
Support Professional Development: Invest in training programs and workshops that enhance the team's skills and promote a sense of professional growth. Continuous learning can increase job satisfaction and reduce the risk of burnout. Even though the end of 2023 is fast approaching, plenty of dental conferences and conventions are going on through the year's end!
Recognize and Appreciate Achievements: Acknowledge team members' hard work and dedication regularly. Celebrate big and small accomplishments to boost team members' confidence and motivation, fostering a positive work environment.
Foster a Supportive Team Culture: Promote a culture of support and camaraderie within the practice. Encourage teamwork, collaboration, and empathy to create a strong support system among the team. When team members feel supported by their colleagues, they are better equipped to handle stress and challenges.
Monitor Workload and Work Hours: Regularly assess the team's workload and be mindful of excessive overtime. If necessary, redistribute tasks or consider hiring additional staff to maintain a manageable workload for everyone.
Offer Stress-Relief Initiatives: Implement stress-relief initiatives within the practice to prevent burnout. Provide access to relaxation areas, offer stress management workshops, or encourage mindfulness practices like meditation or yoga.
These essential approaches enhance team well-being and contribute to improved patient care and overall practice success.
Preventing Burnout with Modern Practice Management Software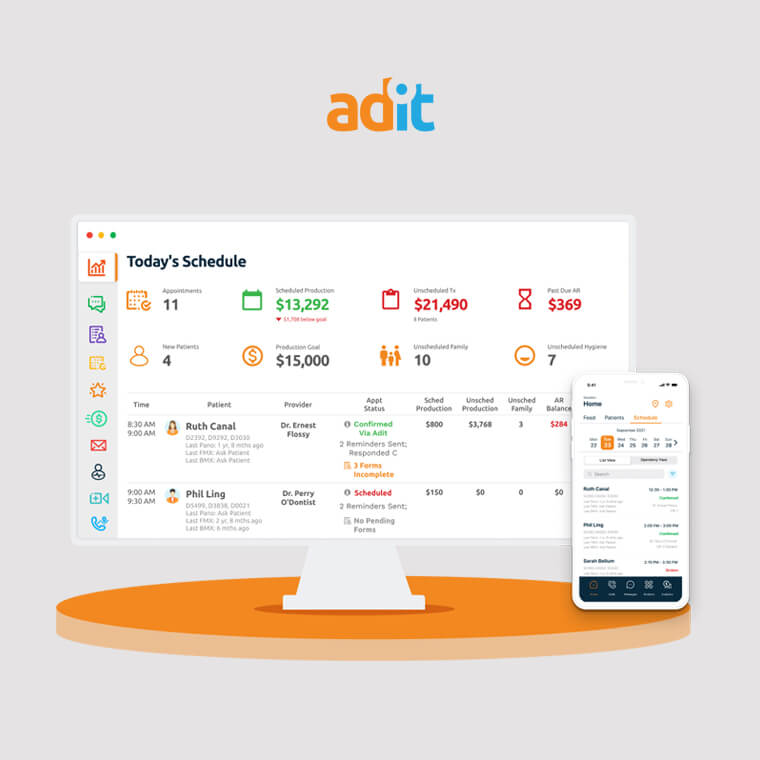 Burnout among employees is a significant concern in today's fast-paced dental practices. The job's demanding nature, administrative tasks, and patient care responsibilities can lead to overwhelming stress levels. However, with the advent of cloud-based practice management software, dental practices have a powerful tool at their disposal to help prevent burnout and promote a healthier work environment for their employees.
How can an end-to-end PMS benefit your practice in Quarter 4?
Seamless Workflow and Task Management
https://adit.com/dental-practice-management-tools streamlines various administrative tasks, from appointment scheduling to billing and insurance claims. By automating these processes, the software reduces the manual workload for dental employees, saving valuable time and effort. As a result, staff can focus more on patient care and clinical tasks, alleviating the burden of repetitive administrative work that can lead to burnout.
Remote Access and Flexibility
Cloud-based practice management software enables dental staff to access patient records and manage tasks from anywhere with an Internet connection. This flexibility allows employees to work remotely or on the go, promoting a better work-life balance. With Adit, dental professionals can take advantage of downtime or personal commitments without being tied to the physical office by keeping connected with our Mobile App, reducing stress and fatigue associated with a rigid work schedule.
Enhanced Communication and Collaboration
Effective communication is essential for smooth operations in any dental practice. A modern PMS facilitates seamless communication among team members, from dentists to hygienists to administrative staff. Collaborative features, such as instant messaging and shared calendars, ensure everyone remains on the same page, reducing the likelihood of misunderstandings and fostering a supportive team environment.
Improved Patient Engagement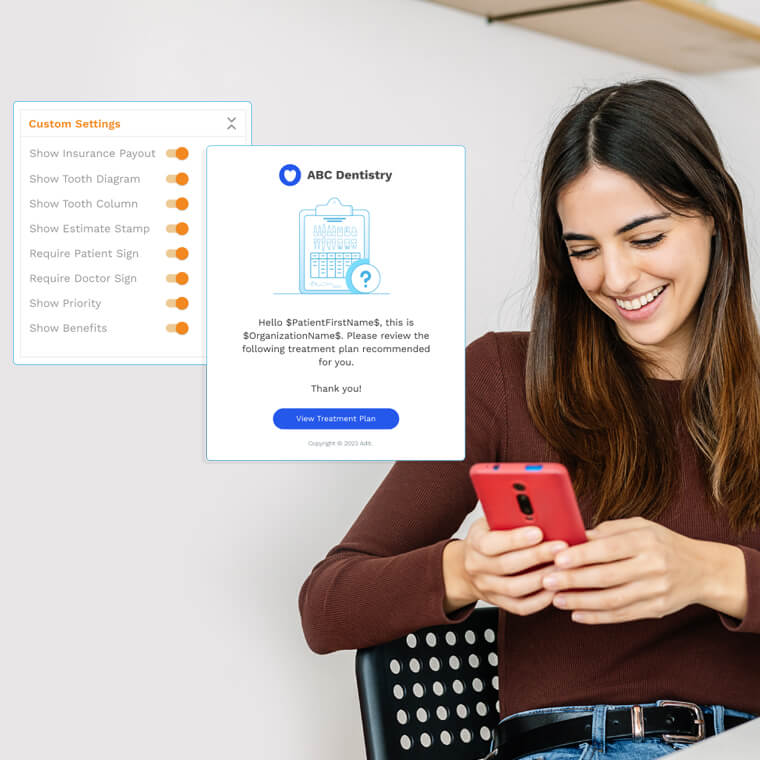 Engaging with patients effectively is crucial for patient satisfaction and practice success. Cloud-based practice management software offers patient communication tools like automated reminders, follow-ups, and personalized treatment planning. By enhancing patient engagement, practices can reduce no-shows, optimize appointment schedules, and deliver better patient care, contributing to a sense of accomplishment and reduced stress among employees.
Data-Driven Insights and Decision-making
Tech-forward practice management software provides comprehensive data analytics. Dental practices can gain valuable insights into patient demographics, treatment trends, and financial performance. With data-driven decision-making, practices can optimize operations, allocate resources efficiently, and reduce the uncertainty that can lead to employee stress and burnout.
Using comprehensive practice management software has become a game-changer in the dental industry, addressing the challenges faced by dental employees and preventing burnout. With less administrative burden and improved efficiency, dental employees can focus on what they do best—delivering exceptional patient care—leading to increased job satisfaction, reduced burnout, and a thriving dental practice.
Why Choose Adit Practice Management Software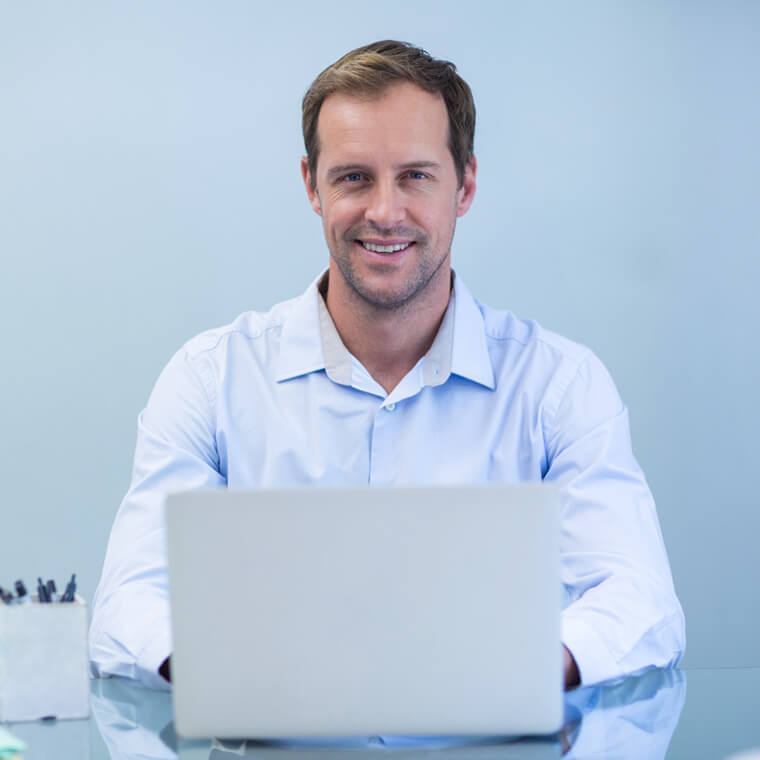 When it comes to selecting practice management software for your dental office, Adit stands out as a top choice for several compelling reasons. Beyond the features already mentioned, here are some additional factors that make Adit a standout platform for preventing burnout and enhancing the efficiency of your dental practice:
User-Friendly Interface: Adit's practice management software boasts a user-friendly interface that is easy to navigate and understand. Whether you're a seasoned dental professional or a new team member, the software's intuitive design ensures a smooth onboarding process and minimizes the learning curve.
Comprehensive Training and Support: Adit provides comprehensive training and ongoing support to ensure your dental team can maximize the software's capabilities. Our dedicated support team is available to assist with any questions or concerns, making it easier for your team to embrace the software and reap its full benefits.
Customizable Solutions: Every dental practice is unique, and Adit understands the importance of tailoring the software to meet specific needs. With customizable solutions, you can adapt Adit's practice management software to suit your workflows and preferences, enhancing overall efficiency and reducing stress in your office.
Seamless Integration: Adit's practice management software integrates seamlessly with various dental tools and technologies, creating a cohesive and efficient system for your practice. From imaging software to patient communication platforms, our compatibility ensures a smooth workflow and reduces the hassle of managing multiple systems.
Cloud-Based Accessibility: As a cloud-based platform, our software enables your team to access patient information and critical data from anywhere with an internet connection. This accessibility promotes flexibility, allowing your staff to work remotely or on-the-go, further contributing to a better work-life balance and reducing employee stress.
Scalability for Growing Practices: Adit's practice management software scales effortlessly to accommodate increased patient volumes and additional team members as your dental practice expands. With Adit, you can be confident that your software will continue to support your practice's growth without causing unnecessary stress on your team.
Make the smart choice for your dental practice and unlock the full potential of your team with Adit's practice management software. Don't miss out on the opportunity to streamline your workflows, improve patient care, and foster a healthier work environment with our suite of over 15+ digital management tools:
Smart Patient Reminders
Online Appointment Scheduling
2-Way Patient Texting
Mobile App
Adit Pay
Email Campaigns
TeleMed
Call Tracking
Internal Chat
Patient Review Tool
The first step towards a more productive and successful dental practice is to schedule a free demo and learn how Adit's robust offering of digital management tools can nurture a positive office environment. Your team and your patients will thank you for it!