The holiday season is a time of joy, celebration, and, for many, indulgence in delicious treats and sugary delights. It's also a time when people's routines can be disrupted, including their dental hygiene practices. As a dental professional or clinic, this presents a unique opportunity to engage with your patients and remind them of the importance of oral health during the holiday season.
One effective way to do this is through a well-planned email marketing campaign. In this article, we'll explore ten dental email campaign ideas to keep your patients smiling bright throughout the holidays.
Elements of a Successful Holiday Email Campaign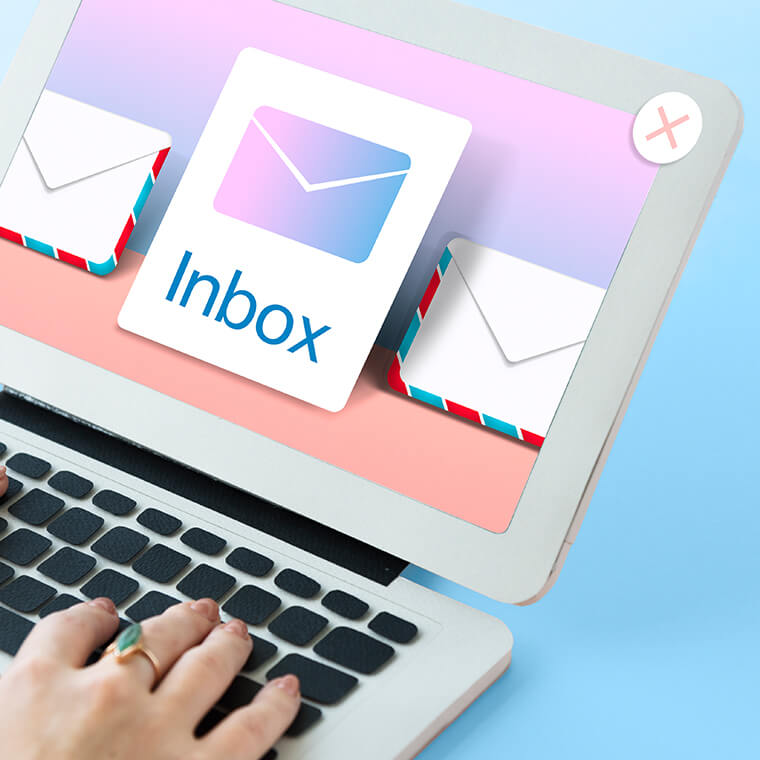 Before drafting your email campaign messages, it's important to understand that creating a successful holiday email campaign requires careful planning and execution. Here are the key elements to consider when crafting your dental holiday email campaign:
Use Clear and Engaging Subject Lines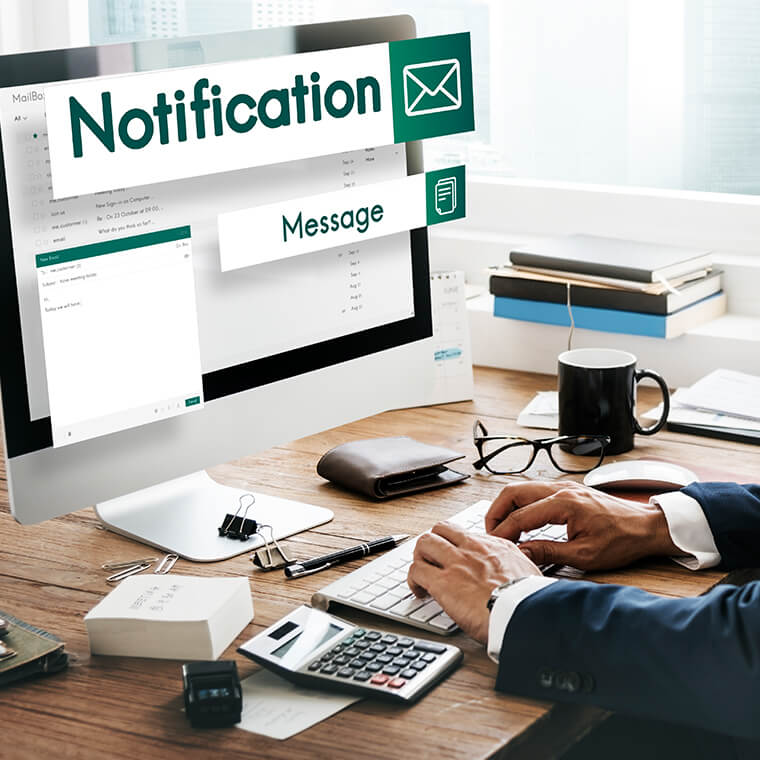 Your subject line is the first thing recipients see. Make it catchy, relevant, and to the point. It should pique their interest and encourage them to open the email.
Unwrap Your Best Smile This Holiday Season!
Holiday Cheer: Exclusive Dental Offers Inside!
Special Gift Inside: Smile Brighter This Season!
Don't Forget Personalization
Address your patients by their first names to create a personal connection. Tailor your content to their specific needs and preferences whenever possible.
Wishing You a Joyful Holiday Season, [Patient's Name]!
[Patient's Name], Your Exclusive Holiday Offer Awaits!
Happy Holidays, [Patient's Name]! Here's a Gift Just for You!
Only Use Compelling Content
Craft informative and engaging content that adds value to your patients' lives. Whether it's dental tips, special offers, or holiday recipes, make sure it's relevant to their oral health and interests.
Share dental tips for maintaining oral health during the holiday season.
Provide information about the benefits of teeth whitening for holiday parties.
Offer insights into the importance of regular check-ups, especially before year-end.
Showcase patient success stories or testimonials related to dental treatments.
Include fun facts or trivia about holiday-related dental topics.
Create Eye-Catching Design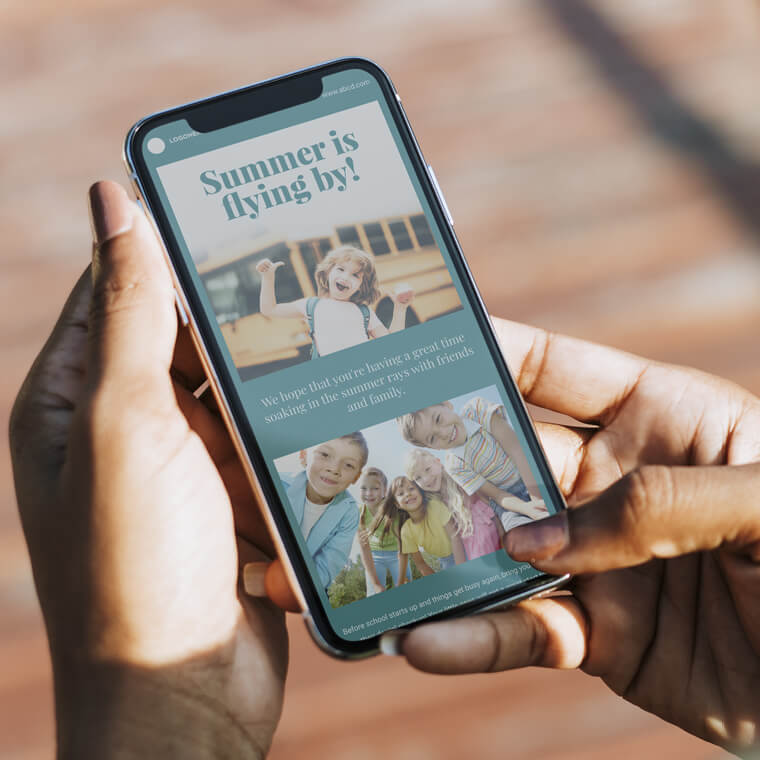 Use visually appealing graphics and layouts that align with the holiday theme. Incorporate your clinic's branding and ensure the email is mobile-responsive for easy viewing on all devices.
Include images of a beautifully decorated dental clinic.
Show before-and-after photos of patients with improved smiles.
Feature a festive dental-themed holiday banner in the email header.
Use images of smiling individuals enjoying holiday activities.
Highlight dental care products and treatments with appealing visuals.
Always Use a Call-to-Action (CTA)
Include clear and compelling CTAs that guide recipients on what action to take next. Whether it's scheduling an appointment, redeeming an offer, or sharing on social media, make it easy for them to act.
Book Your Holiday Cleaning Today!
Unlock Your Holiday Savings Now!
Claim Your Exclusive Offer Here!
Schedule Your New Year's Smile Makeover!
Get Started on Your Resolution: Click to Learn More!
Segmentation Is Key
Segment your email list based on factors like patient history, preferences, and location. Tailor your messages to specific groups to increase relevance.
Segment your email list into groups based on patients' treatment history (e.g., regular check-ups, cosmetic procedures).
Create segments for patients who have expressed interest in specific services (e.g., teeth whitening).
Segment by demographics, such as age or location, to tailor content accordingly.
Determine the Best Timing and Frequency
Plan your email sends strategically. Send emails at times when your patients are more likely to check their inboxes and avoid overwhelming them with too many messages. Below are three best practices to maximize your email campaign's reach and engagement:
Send appointment reminder emails a few weeks before the holiday season begins.
Launch promotional emails with special offers a month before the major holidays.
Consider sending holiday greeting emails on or just before the holiday itself.
Conduct A/B Testing
Experiment with different subject lines, content formats, and CTAs to determine what resonates best with your audience. Use A/B testing to refine your email campaigns using the following tips:.
Test two subject lines to see which one gets a higher open rate.
Experiment with different images to see which visuals resonate best with your audience.
Try variations of your CTA wording to find the most effective one.
Incorporate Social Media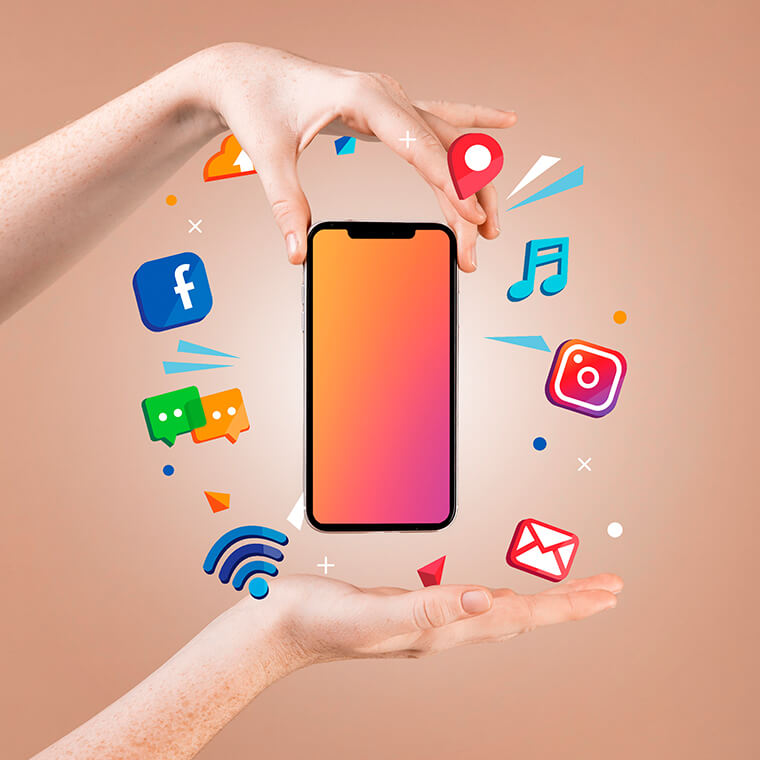 Use social media channels to promote your email campaign and encourage subscribers to follow you for more updates and exclusive offers. This is an effective way to create ongoing engagement with your patients and boost brand awareness.
Here are examples of how to integrate your dental holiday email campaign with social media:
Teaser Posts:
Before launching your email campaign, create teaser posts on your dental clinic's social media profiles. These posts can generate excitement and anticipation for what's coming in your emails.
Facebook: "Big news coming your way! Stay tuned for exclusive holiday dental offers and tips in our upcoming email newsletter. Like our page to be the first to know!"
Instagram: Post an image of a beautifully decorated dental office with a caption like, "Our clinic is all set for the holiday season, and so is our inbox! Subscribe to our newsletter for festive smiles and special surprises. Link in bio!"
Twitter: "🎄 Exciting updates ahead! Our holiday email newsletter is on its way, packed with dental care tips and seasonal promotions. Follow us for a sneak peek. #DentalHolidaySmiles"
Exclusive Social Media Offers:
Encourage your social media followers to subscribe to your email list by offering exclusive discounts or content. Use social media to promote these offers.
Facebook: "Subscribers to our holiday email newsletter will receive an exclusive 10% off on teeth whitening! Don't miss out—subscribe now: [Link to Signup Page]."
Instagram: Share a festive image of a patient with a bright smile and add a caption like, "Join our email list today and enjoy a special holiday treat: 15% off your next dental check-up! 🎁 Subscribe at [Link in Bio]."
Twitter: "🪥 Exclusive offer alert! Subscribe to our holiday email newsletter for a chance to win a free dental cleaning. Spread the word! #DentalHolidayDeal"
Sneak Peeks:
Give your social media audience a sneak peek into the content of your email campaign. Share a teaser image or a brief snippet of a holiday dental tip.
Facebook: "Here's a sneak peek from our upcoming holiday email: 'The secret to keeping your smile bright during the holidays.' Stay tuned for more! 📧"
Instagram: Post an image of a beautifully wrapped gift with a caption like, "Wondering what's inside our holiday email? Hint: It's the gift of a healthier smile! Watch this space for more details. 🎁"
Twitter: "Curious about what's in store in our holiday email? Get ready for expert tips on maintaining your smile during the festive season. 💌 #DentalHolidayTips"
Conduct Campaign Analytics and Tracking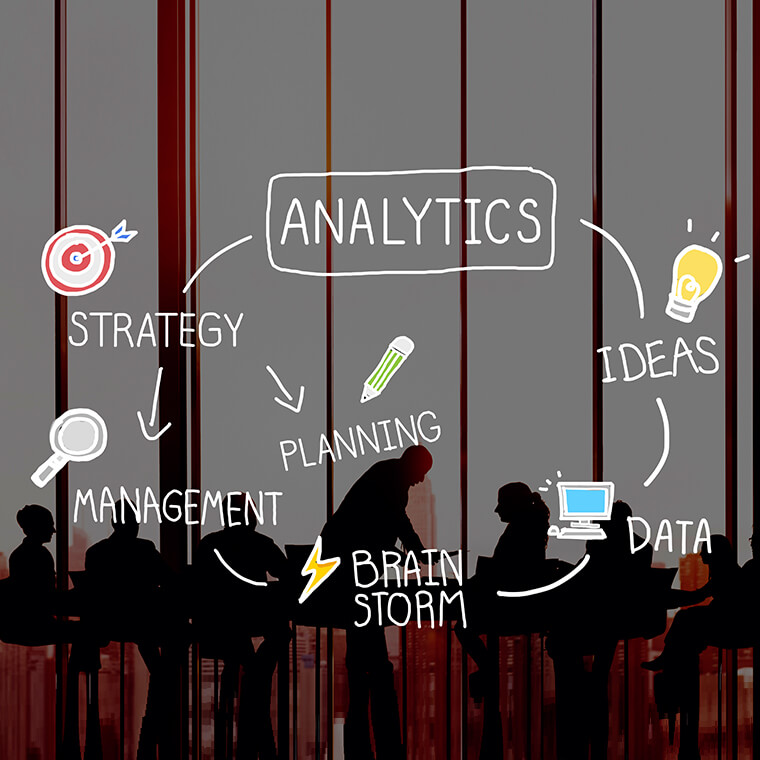 Once your dental holiday email campaign is in full swing, it's crucial to keep a close eye on its performance. Dive into the data and metrics to understand what's working and what might need improvement. Modern practice management software suites like Adit offer indepth analytical features and call tracking to measure everything from operational KPIs to advertising engagement.
Here's how you can use analytics and tracking to enhance your email campaign:
Analyze email campaign performance.
Monitor open rates, click-through rates, and conversions.
Identify successful elements (e.g., subject lines, CTAs) to replicate.
Evaluate segmentation effectiveness.
Gather insights from feedback and social media engagement.
Refine strategies for upcoming campaigns.
Mobile Optimization
Ensure that your email is optimized for mobile devices, as many people check emails on smartphones. Test how your email appears on various mobile devices and adjust accordingly. You may want to consider implementing a mobile app that keeps patients connected with your office no matter where they are.
Ensure that images and text are properly scaled for mobile devices.
Use a responsive email template that adjusts to different screen sizes.
Test the email's appearance and functionality on various mobile devices.
Follow-Up and Engagement
Engage with your audience beyond the initial email. Respond promptly to inquiries, comments, and reviews with a comprehensive reputation management tool like Pozative Reviews. Consider sending a follow-up email to nurture leads or provide additional information.
Send a follow-up email to remind patients of expiring offers.
Respond promptly to patient inquiries or feedback received via email.
Share user-generated content, such as patient testimonials, in follow-up emails.
By incorporating these elements into your dental holiday email campaign, you can effectively engage your patients, provide valuable information, and encourage them to take actions that support their oral health during the holiday season and beyond.
Top Ten Holiday Email Campaign Ideas for Dentists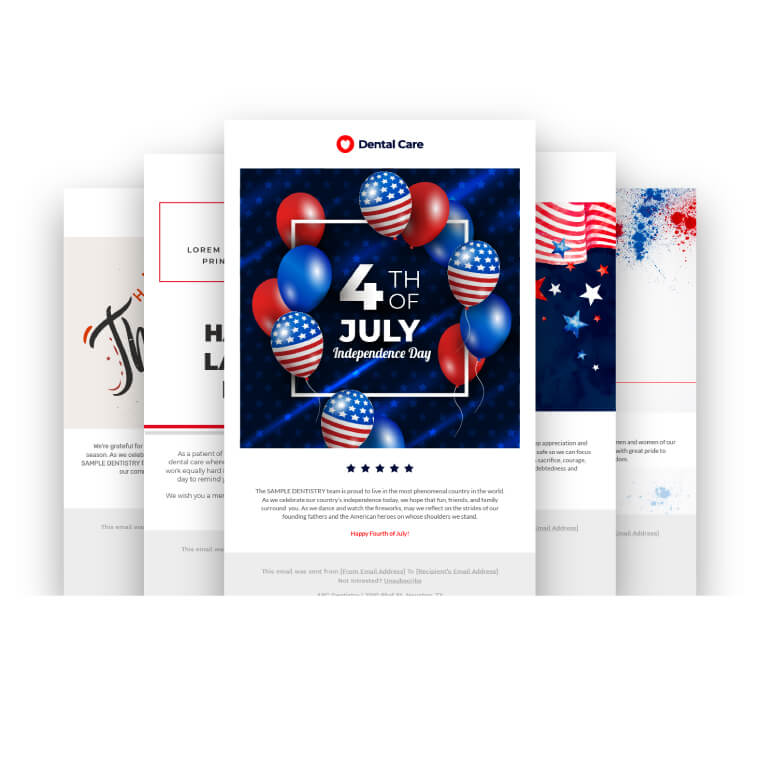 The following creative and engaging strategies are designed to not only keep your patients informed but also to foster a sense of care and community during this joyful time of year. From promoting oral hygiene tips to offering special holiday promotions, these ideas will help you connect with your patients and ensure that their smiles remain bright throughout the holiday season and beyond.
1. "Maintain That Holiday Smile" Guide
Create a comprehensive guide on how to maintain good oral hygiene during the holiday season. Share tips on topics like managing sugar intake, the importance of regular brushing and flossing, and even offer advice on dealing with dental emergencies while away from home. You can include the entire article within the campaign or embed a link to your dental website's blog for further reading.
Example
Subject Line: Keep Your Smile Merry and Bright This Holiday Season!
Email Content:
Dear [Patient's Name],
The holiday season is here, and we want to ensure your smile stays as radiant as ever. Check out our "Maintain That Holiday Smile" guide for tips on keeping your oral health in top shape during the festivities:
Tip #1: Brush and floss after indulging in holiday treats.
Tip #2: Stay hydrated to maintain saliva flow.
Tip #3: Schedule a post-holiday cleaning appointment with us.
Read the full guide [link to the guide] and make this holiday season a time to shine with your smile!
Warm regards,
[Your Name]
[Your Dental Clinic]
Encourage patients to start the new year with a fresh perspective on their dental health. Offer special discounts or promotions on teeth whitening, cleanings, or cosmetic procedures. Highlight how a beautiful smile can boost confidence for the year ahead and include a link to your online schedule for convenient booking.
Example
Subject Line: Start the New Year with a Brighter Smile!
Email Content:
Dear [Patient's Name],
As we bid farewell to this year, why not welcome the new year with a fresh, confident smile? We're excited to offer you a special "New Year, New Smile" promotion:
Teeth Whitening: Get 15% off our professional teeth whitening services.
Dental Cleaning: Book a cleaning appointment for just $XX.
Let's make your smile your best accessory for 20XX. Schedule your appointment [link to scheduling page] today!
Best wishes,
[Your Name]
[Your Dental Clinic]
3. "The Gift of a Healthy Smile" Gift Cards
Introduce dental gift cards that patients can purchase for themselves or loved ones. These can be redeemed for services like cleanings, teeth whitening, or consultations, making them a thoughtful and practical holiday gift. Use a convenient online payment processing platform, like Adit Pay to streamline the checkout process once their appointments are complete.
Example
Subject Line: Give the Gift of a Healthy Smile this Holiday Season!
Email Content:
Dear [Patient's Name],
Looking for the perfect holiday gift? Consider our "The Gift of a Healthy Smile" gift cards! These can be redeemed for various dental services, including:
Teeth cleanings
Consultations
Teeth whitening treatments
And more!
Spread smiles this season by giving the gift of dental care. Purchase your gift cards [link to purchase page] now!
Warmly,
[Your Name]
[Your Dental Clinic]
4. "Holiday Recipe Makeovers"
Share dental-friendly versions of popular holiday recipes. Include suggestions for treats that are less harmful to teeth and offer recipe makeovers to reduce sugar content.
Example
Subject Line: Enjoy Your Favorite Holiday Treats with a Dental Twist!
Email Content:
Dear [Patient's Name],
The holidays are all about indulgence, but that doesn't mean you have to compromise your dental health. Check out our "Holiday Recipe Makeovers" for dental-friendly versions of your favorite treats:
Sugar-free cranberry sauce
Healthy gingerbread cookies
Low-sugar hot cocoa
Discover these recipes [link to recipes] and enjoy guilt-free indulgence!
Wishing you a healthy and happy holiday season,
[Your Name]
[Your Dental Clinic]
5. "Dental Care Stocking Stuffers"
Suggest dental care products as stocking stuffer ideas. Highlight the benefits of electric toothbrushes, water flossers, and fluoride toothpaste. Offer exclusive discounts for these products to your email subscribers.
Example
Subject Line: Fill Their Stockings with Dental Care Goodies!
Email Content:
Dear [Patient's Name],
Looking for unique stocking stuffer ideas? How about giving the gift of good oral health? Consider these dental care stocking stuffer suggestions:
Electric toothbrushes
Water flossers
Fluoride toothpaste
As a special treat for our valued patients, enjoy exclusive discounts on these products [link to discounts] throughout the holiday season!
Smile bright,
[Your Name]
[Your Dental Clinic]
6. "Year-End Insurance Reminder"
Remind patients to make the most of their dental insurance benefits before the year ends. Encourage them to schedule any necessary treatments or check-ups before the coverage resets in January.
Example
Subject Line: Don't Let Your Dental Benefits Go to Waste!
Email Content:
Dear [Patient's Name],
The year is coming to a close, and we want to remind you not to let your dental insurance benefits go unused. Maximize your coverage by scheduling any necessary treatments or check-ups before January 1st. Our team is here to assist you in making the most of your benefits!
Contact us today to schedule your year-end appointment [link to scheduling page]. Let's ensure your smile starts the new year on the right note.
Best regards,
[Your Name]
[Your Dental Clinic]
7. "A Smile-Ready New Year's Resolution"
Prompt your patients to make a New Year's resolution related to their oral health. Encourage them to share their resolutions on social media for a chance to win a dental care package.
Example
Subject Line: Make a Resolution for a Healthier, Happier Smile!
Email Content:
Dear [Patient's Name],
As we approach the new year, it's the perfect time to make resolutions. Why not focus on your oral health? Share your dental-related New Year's resolution with us on social media, using the hashtag #SmileReady20XX, for a chance to win a dental care package that includes [mention specific prizes].
Let's welcome the new year with a smile-worthy resolution! Share yours today and inspire others to do the same.
Warm wishes,
[Your Name]
[Your Dental Clinic]
8. "Dental Emergency Preparedness"
Offer advice on what to do in case of a dental emergency during the holidays. Provide contact information for your clinic's emergency services and share essential tips for handling common dental emergencies.
Example
Subject Line: Be Prepared: Handling Dental Emergencies During the Holidays
Email Content:
Dear [Patient's Name],
We hope you have a wonderful holiday season. However, accidents can happen. That's why we want you to be prepared for dental emergencies. Here are some tips:
For a chipped tooth, rinse with warm water and save any fragments.
In case of a lost filling or crown, use dental cement or sugarless gum to protect the area.
Keep our emergency contact information handy: [Emergency Contact Number].
Stay safe and prepared for any unexpected dental situations during the holidays.
Warmly,
[Your Name]
[Your Dental Clinic]
9. "Meet the Team" Holiday Edition
Humanize your clinic by introducing your staff members in a festive way. Share their favorite holiday traditions or dental tips for the season. This helps build a personal connection with your patients.
Example
Subject Line: Meet Our Festive Team Members!
Email Content:
Dear [Patient's Name],
As we celebrate the holiday season, we'd like to introduce you to the smiling faces behind our clinic. Learn more about our dedicated team members and their favorite holiday traditions:
[Team Member 1 Name]: Share a special holiday recipe.
[Team Member 2 Name]: Reveal their favorite holiday memory.
We're more than just a dental clinic; we're a friendly, festive team here to care for your smile. Get to know us better!
Warmest wishes,
[Your Name]
[Your Dental Clinic]
10. "Thank You for a Great Year"
Send a heartfelt thank-you email to your patients for their trust and loyalty throughout the year. Express your appreciation and share your commitment to their dental health in the coming year.
Example
Subject Line: Thank You for Trusting Us with Your Smile!
Email Content:
Dear [Patient's Name],
As the year draws to a close, we want to express our heartfelt gratitude for your trust and loyalty. It's been a pleasure serving you and taking care of your smile. We look forward to another year of keeping your oral health in top shape!
Wishing you a joyous holiday season filled with smiles, laughter, and good health. Thank you for being a part of our dental family.
Warm regards,
[Your Name]
[Your Dental Clinic]
These dental email campaign ideas for the holiday season will ensure your clinic maintains a strong connection with your patients, reminds them of the importance of oral health, and even attract new patients who are looking for dental care solutions in the new year. It's a win-win strategy that keeps everyone smiling bright throughout the holiday season and beyond. Happy holidays!
Transform Your Holiday Season with Adit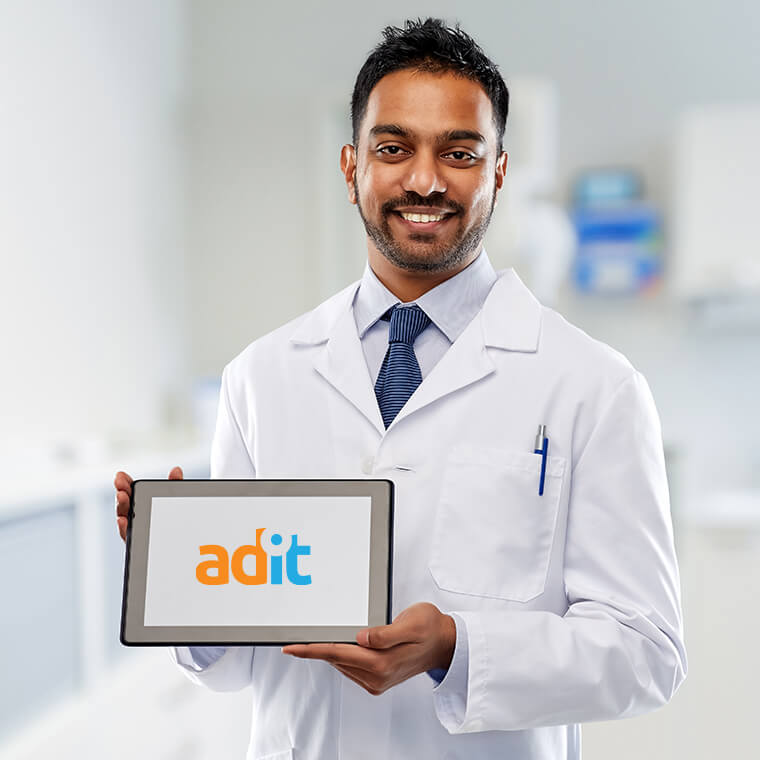 Ready to take your holiday email campaigns to the next level and ensure your dental practice thrives during this festive season? At Adit, we understand the importance of seamless communication and efficiency, especially when it gets busy during the holidays. That's why we offer a range of powerful digital tools and solutions to help you make the most of this joyful time while keeping your patients' oral health a top priority.
Our automated messaging features are designed to simplify patient communication. Whether it's sending out holiday greetings via email, appointment reminders, or oral health tips, our platform streamlines the process, allowing you to connect with your patients effectively and consistently.
But that's not all. With our online scheduler, you can offer your patients the convenience of managing their dental appointments online. This feature not only reduces the holiday scheduling chaos but also empowers your patients to choose appointment slots that suit their busy holiday schedules, all while helping your team keep their sanity during this hectic time of year.
And when it comes to staying connected, Adit Voice, our VoIP platform, provides a reliable and efficient way to manage calls and consultations. Whether you're handling appointment confirmations, inquiries, or emergencies, Adit Voice ensures that communication flows smoothly and gets routed accurately, even during the holiday crush.
So, if you're ready to make this holiday season a time for healthy smiles, seamless dental care, and a thriving practice, it's time to explore the possibilities with Adit. Let us be your partner in ensuring that your patients enjoy the holidays while maintaining their oral health. Schedule your free demo today.