The tale of the prodigal son tells the story of the joy a father feels when his wayward son returns home. While the happiness you feel when a patient returns might not be as great as that of the fathers, it is exciting when patients return and you get a chance to increase the patient experience.
Did you know that it's more expensive to acquire new patients than to hold onto those you've already got? That's a lot of money on the line and highlights why reactivation is essential. While searching your database for inactive patients can seem like a lot of trouble, once you get it finished, the rest is easy. Your reactivation message can be sent to people in just one swoop with automated messaging and reminder features in your practice management system.
Ready to get the most out of your patient base and PMS? Let's bring the perfect dental reactivation strategy to life!
What is Dental Patient Reactivation?
Simply put, it's when an existing but inactive patient decides it's time for a return visit and returns to your practice for dental care. Why do patients not come back? The reasons can range broadly. Maybe a patient just can't afford the high cost and assumes your office won't work with them to create a flexible payment plan. Or, it could be an issue of shame for not keeping up with their oral healthcare routine or just a general fear of going to the dentist.
Regardless of why, there is a population of patients who simply need a nudge to book an appointment. Getting them to schedule is where a plan for strategic dental reactivation is imperative.
A dental patient reactivation plan focuses on getting in touch with dormant patients and reminding them about your practice and good oral hygiene. All it takes is a little time and energy to reach out to these folks.
Another thing a good reactivation campaign does is not take up large amounts of staff effort, after all, time is money! A good campaign uses state-of-the-art practice management software to automate processes that will keep this job from becoming a mountain of work.
Understanding the Why of Patient Inactivity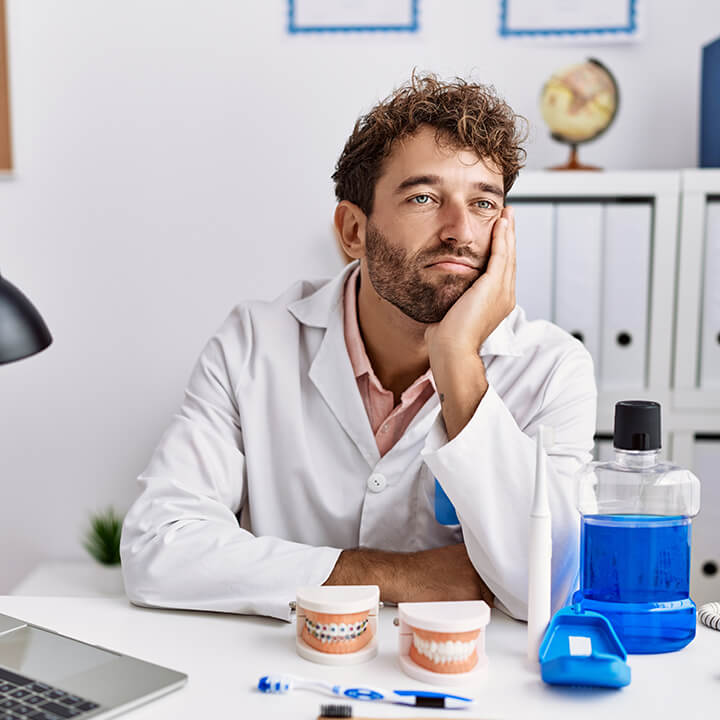 You offer some of the best oral healthcare services in your area and have award-winning patient care. Why aren't they coming back? The answer could be one of a million reasons why, but below are some of the more frequently cited causes for a growing inactive patient list:
They miss an appointment and fail to reschedule.
Insurance is constantly changing, and it could be that some of your patients are unable to afford your services because you're no longer in their network.
Sometimes patients opt to seek out a new dentist after a poor care experience. They won't bother to call your office to resolve the issue; they simply move on.
Shame is another common reason that patients become inactive. They neglect their oral health and then are too ashamed to come back to your office because of it.
When Reactivating Dental Patients, Have Targets
As a dental professional, you want to dedicate your reactivation efforts toward patients that are most likely to get back into your dental chair. This means taking the time to figure out why they became inactive in the first place so you can create a strategy that re-engages.
For example, 76.5 million Americans don't have dental insurance. This may be the reason some of your patrons haven't returned; they may not be able to afford expensive treatments and opt to avoid the dentist altogether.
At Adit, our digital marketers suggest starting with patients who don't have considerable treatment needs—think of patients whose total work would be under $3,000.00. This audience will likely have the best response to any reactivation campaigns you implement to get their business back.
Does this mean you shouldn't pursue more expensive oral treatment plans? Not at all. It may be that these patients simply need a little more hand-holding with explanations of payments and financing options before they reactivate.
The best way to ensure patient priority in this campaign is to choose those you believe will return with a friendly reminder.
Step-By-Step Guide to Successfully Reactivate Inactive Dental Patients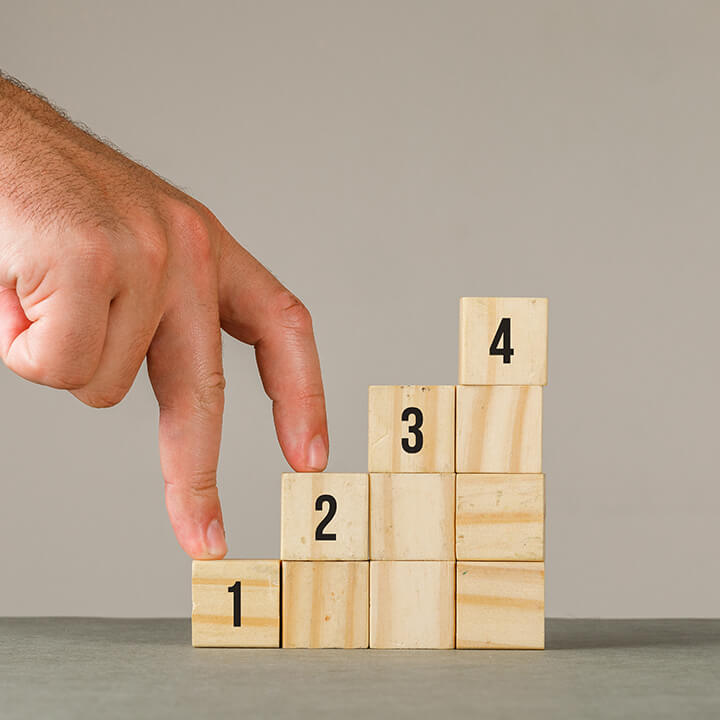 Below are seven steps to follow if you want to get in touch with patients and persuade them to make an appointment with your office.
Step 1: Figure Out Which Patients Are Overdue for Care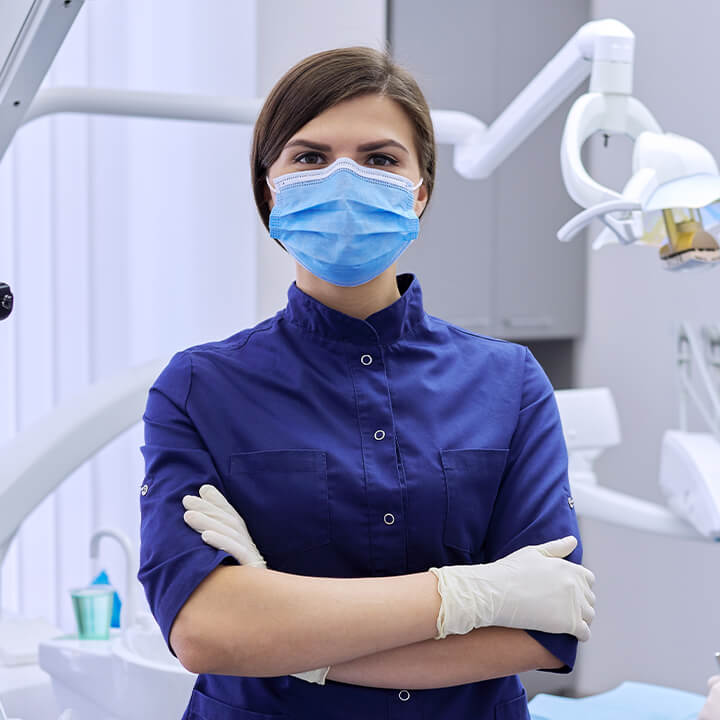 The first thing you should do is make a list of patients who have outstanding treatment milestones. Include those who are nearing the point of being changed to inactive status, as well.
This list should include:
Patient name
Address
Contact info
Date of the last appointment
Insurance coverages
Verify whether they've opted-in to receive messages from your office
This can be a tedious process if you currently use a traditional filing system or your current EHR software lacks modern analytical features. However, it's vital you have all this information upfront to ensure you engage your inactive patients successfully.
Step 2: Start with a Text Message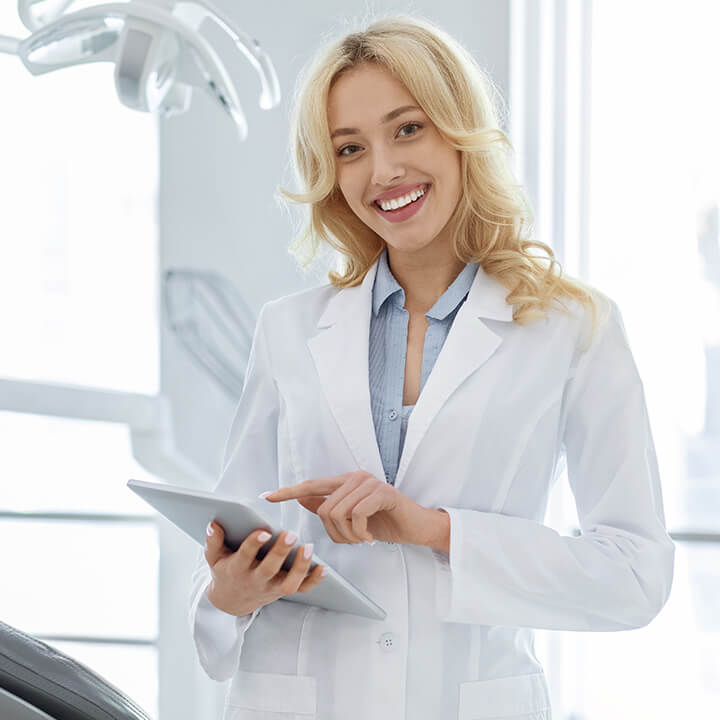 With the majority of the public relying on mobile phones for quick and convenient communication, your campaign should start with a reminder message.
This is the perfect channel for your staff to grab their attention by emphasizing the importance of dental visits and encouraging them to make an appointment with a simple text response. PMS platforms like Adit offer customizable messaging that makes it possible to include links to patient portals, online scheduling access, and more.
Compared to hit-and-miss phone calls, text messages always get delivered and give dental patients the freedom to respond at their earliest convenience. This approach puts them in control of their oral healthcare and reminds them of its importance. Adit's secure text messaging integration syncs with patient EHR so you can quickly create individual or batch communications to connect with those on your inactive list.
Step 3: Follow-Up with an Email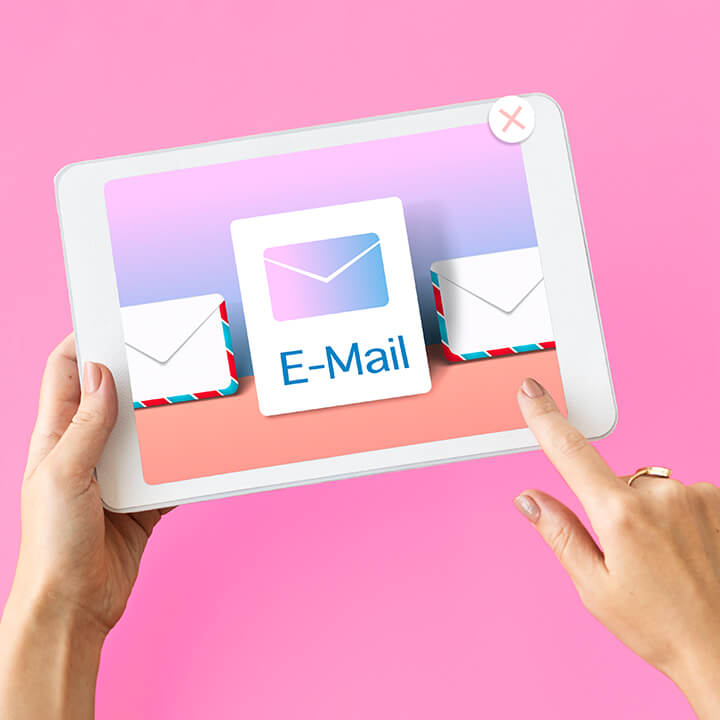 Reactivation campaigns are much more flexible than those focused on recall, though both have the goal of getting patients to return for care. When using email as part of the campaign, you must get creative with how and when you want to send your messages.
However, that being said, be mindful of timing. Your goal is to create a stream of communication reminding them of all your services without overly bombarding them. Try to get your message across without turning off your patients, so spread out your efforts over the course of eight weeks or so.
Consider the following strategy:
Week One
Send a message emphasizing you miss your patient and use a call-to-action (CTA) to encourage them to book an appointment. Include elements that will project a welcoming feeling, including photos of your office or staff and friendly language. Don't forget to include a link to your online scheduler and your clinic's phone number and hours.
Week Two
They know you miss you, but they still haven't booked. Consider sending an email containing a special promotion. Make sure the offer sent is relevant to their dental care history. After all, why would a denture wearer need teeth whitening?
Be sure to include any specific discount codes and emphasize when the offer expires. This creates a sense of urgency. Also, keep things convenient by including your scheduling link.
Week Four
After a month has passed without a result, send another email with an informational tone that supports your efforts to encourage their booking a dental appointment. For example, if they have a history of gingivitis, share tips to help manage this condition and mention what treatments your office is now providing for the condition.
Again, include a welcoming CTA that includes an appointment calendar link and phone number.
Week Six
While this is an email campaign, don't hesitate to incorporate additional communication channels to reactivate your patients. If you know a patient responds best to text-based messaging, send a feedback request link along with a CTA with information about booking their next appointment. Acknowledge that you've tried to reach them and are curious if there are any questions or concerns they might have about your dental office.
Week Eight
Even if you reach the eighth week of your campaign efforts, the good news is that most offices will have had at least some form of response from the patient by this point. In this email, let them know your team hopes to see them in the near future. Share a personalized message about the importance of caring for one's teeth and include a CTA with direct callouts for action, like "Schedule your visit now.'
Make this process as stress-free for your staff as possible by ensuring your existing practice management software provides customizable templates that only require a few minutes to set up. Then, simply schedule and let your system compile the recipient list and automatically send them out! If your existing PMS doesn't offer this feature, this entire process will be more time-consuming than necessary.
Step 4: Consider Direct Mailers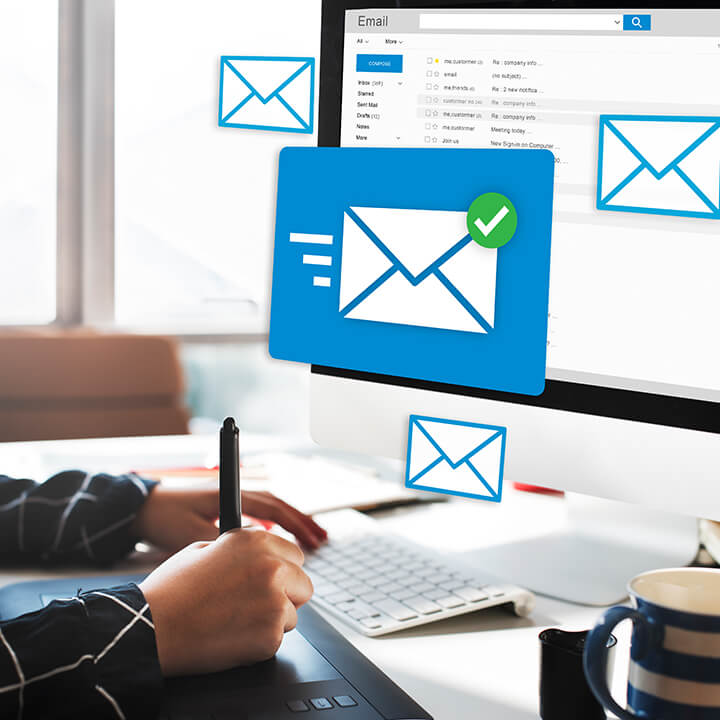 No matter how many people you reach by email or phone call, there will always be those who need something to put their hands on to help them remember to make an appointment.
Because reactivation campaigns typically target a smaller group of patients, a direct mailer may be the solution you are looking for to reach out for minimal expense and effort. There's a bonus to this method you may not have considered, if you send the mailer to an inactive client who has moved, the new resident will get the mailer—that is a whole new client you have just introduced to your practice who could become a future patient.
Step 5: Create Urgency with Promotions
Sometimes, patients just need a good deal to get that extra bump in motivation to book overdue dental care. In the end, we all know the ultimate goal is to have good dental health, but adding a little grease to the wheels can go a long way toward your reactivation rates. The number one promotion is to offer a discount on treatments you provide, like whitening and oral x-rays.
Just be aware of federal anti-kick back rules regarding the discounting of health services to attract patients, including:
Savings must discount one of your services, not offer it completely for free. Also, you have to apply it to the entire cost of care, not just the copay.
Any discounts you give should be of fair market value.
For a more in-depth overview of federal rules regarding discounting medical services, check out this article by the American Dental Association.
Step 6: It's a Team Effort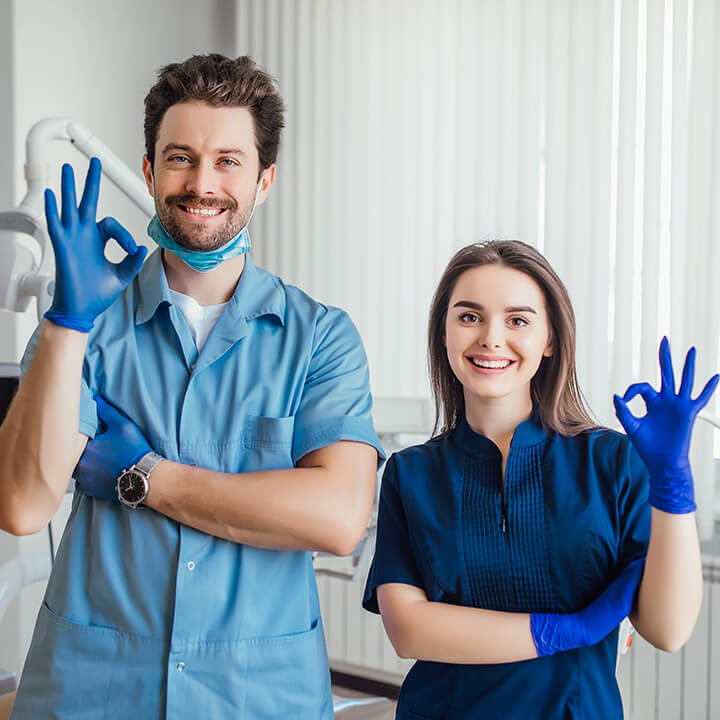 With the steps mentioned so far, it may feel like the burden of this campaign will rest on your scheduling team. Fortunately for them, this isn't the case. In fact, everyone can do their part to help. For instance, if patients respond to a feedback request suggested earlier, you or your office manager can step in and reach out to get more information.
If your team seems somewhat underwhelmed by the idea of reactivation efforts, incentivize your strategy. Offer rewards for team members that reactivate the most patients or reach a specific milestone you set. Consider making a bit of a contest out of your campaign and offer a gift card as a reward. Make teams, even, whatever it takes to get your staff onboard.
Phone manners are quickly becoming a thing of the past as we move toward a more digital, less vocal means of communication. In an office setting, however, these skills are still imperative. Taking time to train your crew in the niceties of phone manners will always be a smart investment.
Additional Reactivation Campaign Tips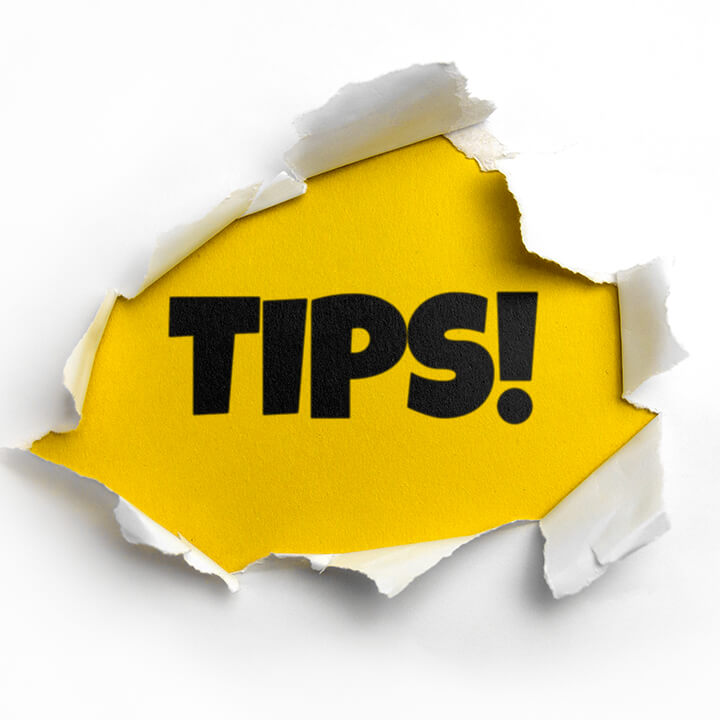 Before you send out your first batch of emails or make calls to hundreds of patients, ensure you understand the patient mindset before sending any messages. The goal is to get patients into your office for dental services. There are many ways to do this and have them back in your chair in no time.
Below are some best practices to consider:
Messaging Should Be Personal
Personalize your outgoing communications for a 29% better return on your efforts. Take the time to put your patient's name in the subject line, ask about a kid or two, or ask about how their parents are doing. Anything personal will help to increase your campaign and show your clients that you listen and care.
Be Conscious of Patient Oral Health History
Knowing the dental history of the people you are trying to reactivate is critical. If you want to dig deep and know more about your patients, divide them further down into categories to customize your message even more!
Preventative vs. restorative
Insurance challenges
6 months, 12 months, 3 years + inactive
Messaging Should Be Interactive
Having a crystal clear CTA and nailing down your message is sometimes only ½ the battle. Here are some things that you can do for more patient engagement:
Include links to scheduling, your website, your patient portal, and more
Add animations
Embed scannable codes
Add trivia questions
Include survey links
These things will make your patients engage more and if you focus on the content, you will find they help you recover a significant amount of revenue and increase patient engagement. You always want to maintain the attention (which can be short) of your clientele, so it is critical to switch up your messaging through multiple mediums.
Patient Reactivation is Effective and Convenient with Adit
When familiar faces aren't returning to your dental office, you might think it's just the natural ebb and flow of the industry. This assumption can cost you thousands of dollars in lost revenue every year.
Anytime a patient slips into inactivity, your team should prioritize reactivating them sooner than later. Review what reactivation processes you have in place to bring them back and determine if your practice management software has the necessary tools to re-engage them efficiently. Does your current system offer automated reminders, customizable email and text templates, or patient tracking? It's a time-consuming process without the right tools in place.
While it's important to research why patients haven't returned, many times it's simply a matter of life getting in the way and ineffective communication. However, if there's an underlying customer service or quality of care issue, it's vital to address these concerns sooner than later after your patient base has shrunk.
At Adit, our team of marketers and software developers understands how demanding a patient reactivation campaign can be. That's why we've created an end-to-end practice management platform that supports and streamlines this entire process, making it hassle-free for patients and your dental team.
Our cloud-based suite of AI-driven analytic and management tools allows your practice staff to stay ahead of declining patient counts. With over 15 features, Adit provides a comprehensive approach to running your dental clinic that boosts efficiency, patient satisfaction, and profits.
Adit Voice
2-Way Patient Messaging
Smart Patient Reminders
Practice Analytics
TeleMed
Fax
Adit Pay
Pozative Reviews
Internal Chat
Call Tracking
Patient Recall
Integrated Patient Forms
Professional Website Design
Digital Marketing Services
Reduce your inactive list and grow your dental practice with Adit. Schedule a free demo and learn more about how Adit creates guaranteed results dentists have come to trust.