One of the most demanding aspects of being a dentist is not only being knowledgeable about oral healthcare but understanding how to succeed as a business. This industry has become increasingly competitive because of the ongoing staffing shortage and the influx of patients seeking care post-pandemic. For practices to maintain a competitive edge, it's essential to stand out in a sea of dental options available to the public.
If you're still asking what about your dental clinic sets it apart from your local competitors, the following tips can ensure you do.
Conduct a Competitor Analysis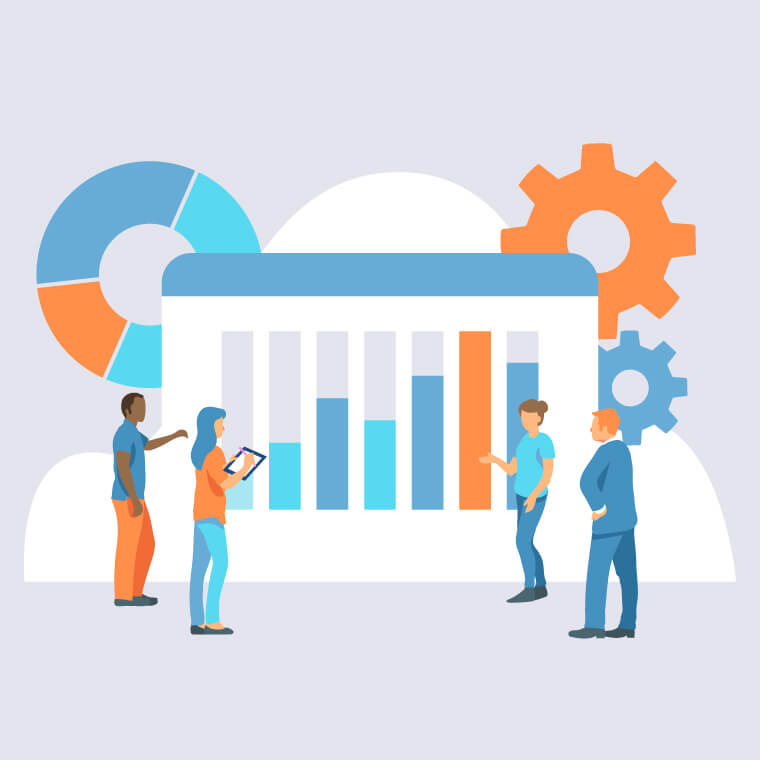 The first step to beating out the competition is understanding why they are so successful in the first place. Conducting a competitor analysis allows you to evaluate how other local dentists attract patients and explore what marketing and service strategies retain them. This process will better inform your own marketing plans and help you maximize brand reach, engagement, and care satisfaction.
Below are a few areas of analysis you should find in your competitor analysis report:
Comparison pricing
Strategy analysis on marketing and social media
A target market description of your company
Current and projected sales, revenues, and market share
Your services versus competitor products and service details
Customer rating differences
The strength and weaknesses gleaned from analyzing your practice's business strategies will help you create a blueprint to build your overall marketing plan around. It will also reveal untapped revenue streams that your competitors may already be using to their advantage, which could benefit your bottomline, too. This analysis is one of the best tools in your toolbox to keep your dental business competitive and profitable.
You Need a PMS That Improves Your Business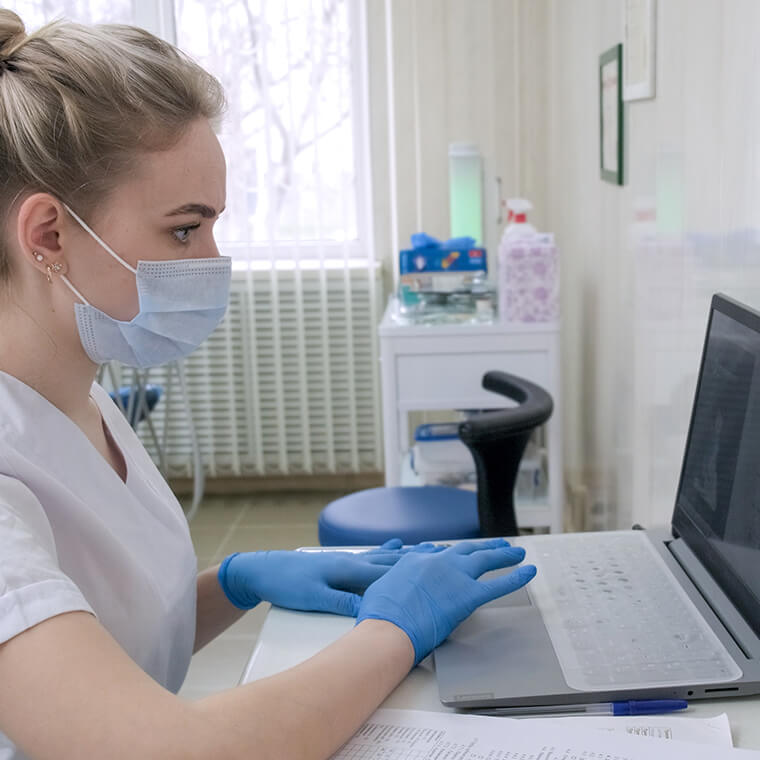 Dental patients expect care experiences that are convenient and comfortable. Believe it or not, your practice management software plays a major role in meeting this expectation. Happy dental visits require more than pain management and a pleasant bedside manner while filling cavities. Your office needs to provide the three B's:
Be flexible. Flexibility isn't just about accommodating appointments for special circumstances or needs. It's about providing options that manage patient expectations while simultaneously creating loyalty and trust in your brand. This means offering patients more ways to pay, offering online self-scheduling, providing easily accessible educational information on your website, and streamlining visits by onboarding electronically.
Be communicative. Patients can't always pick up the phone when your team calls to confirm appointments, and your team sometimes misses calls. This breakdown in communication doesn't have to happen when your office uses multiple channels to share information. Patient 2-way messaging, VoIP phone systems with robust features like eFax and call tracking and recording, and automated reminders are just a few of many ways to increase accessibility to your practice.
Be accurate. Coding errors and inaccurate PPO fee schedules can lead to insurance claim denials and delayed payments. These instances can leave patients with negative attitudes about the professionalism of your dental office. Your practice management platform should provide billing solutions that ensure your reimbursement requests and patient responsibility calculations are accurate.
Your management software is vital in preventing unnecessary mistakes, creating more efficiency in your office, and providing your team with actionable insights to support stellar patient experiences. If your current system is only good for billing and managing patient records, it's time to upgrade to more features and edge out the competition.
Share Your Vision
One of the reasons dental practices succeed is because everyone in the office, and even its patients, are on board with the brand's vision. Your plans for the future inspired you to open your clinic, but you can't do it alone. Share practice goals with your employees to generate enthusiasm and creativity, which is contagious and beneficial to the growth and sustainability of your brand. Share how you plan to help the community you serve with patients, too. Dentists that care about their community will nurture loyalty and bring in more referrals.
Become Patient-Obsessed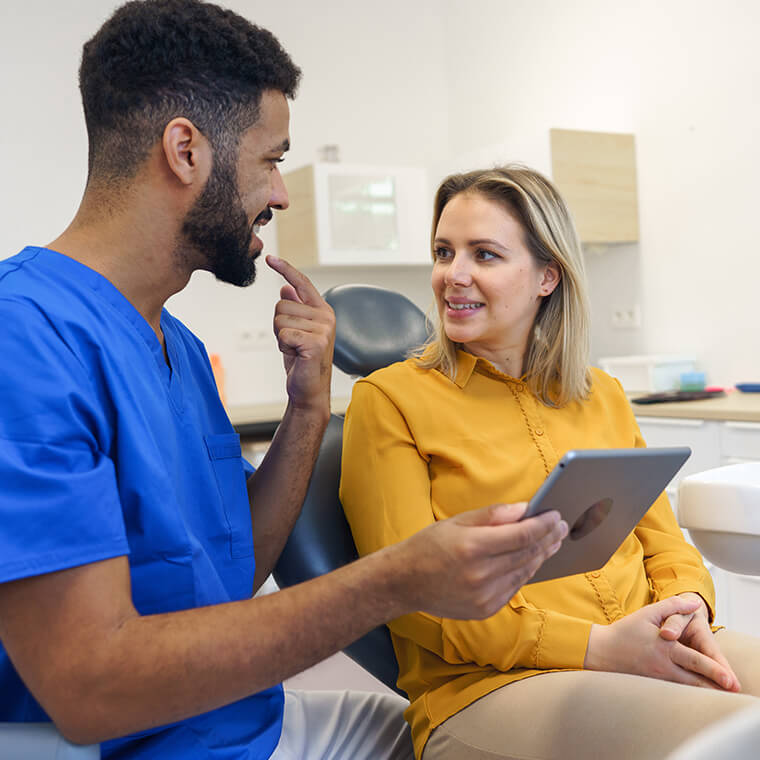 Every dental office focuses on its patients, but do they obsess? One of the best ways to outmaneuver a competing orthodontist or pediatric dentistry group is to provide unparalleled services and care experiences. Sure, your staff is approachable and responsive, and maybe you offer the latest techniques and dental products available. But what good are these elements if patients experience longer wait times because workloads are out of balance? Are you truly competitive if patients have to call your office directly to reschedule appointments?
Every aspect of your clinical and administrative operations directly impacts the patient experience you provide. Recognizing and resolving drag in your own processes will enhance appointments and care outcomes.
Modern dental offices take a tech-forward approach to not just their services but overall operational strategies by implementing service features that promote accessibility and convenience, such as:
Smart call routing
Paperless onboarding and check-in
Online patient portals
Flexible payment options (text-to-pay, auto withdrawal, on-site payment kiosks, etc.)
Automated reminders via SMS messaging with text response capabilities
Online scheduling in real-time
Mobile app
Paperless billing
Be a Super Dentist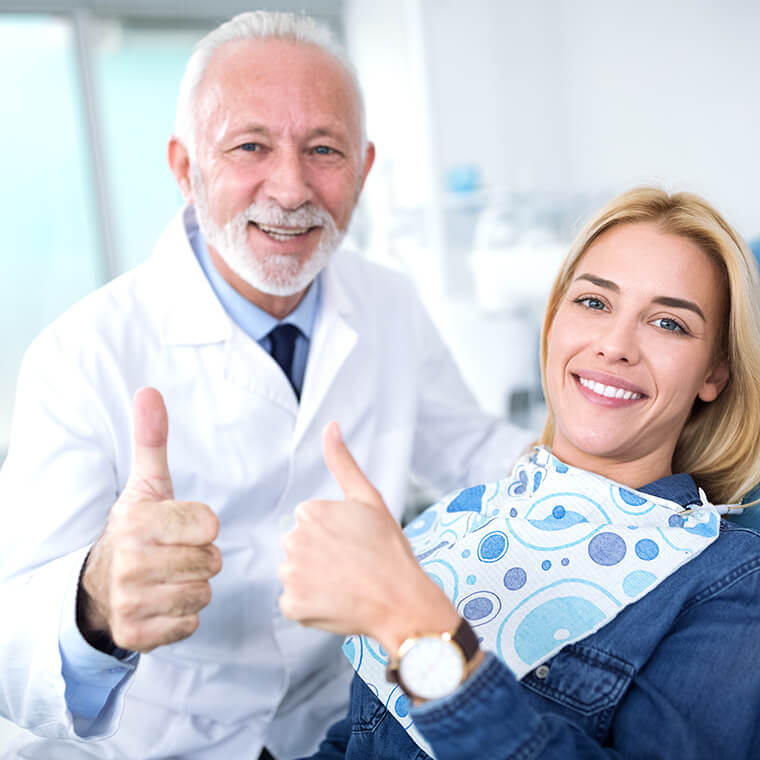 If you currently practice general dentistry, consider developing skills in a few specialties to further compete against similar dentists in your service area. This doesn't mean you need to go
back to school and become an oral surgeon; branch out into elective products and treatments, such as teeth whitening and Invisalign services.
Expanding your skillset, and that of your team, can quickly help you dominate other dental practices in your area that don't offer similar expertise. Plus, you'll enhance your overall ROI in the process.
Invest in Modern Dental Technology and Equipment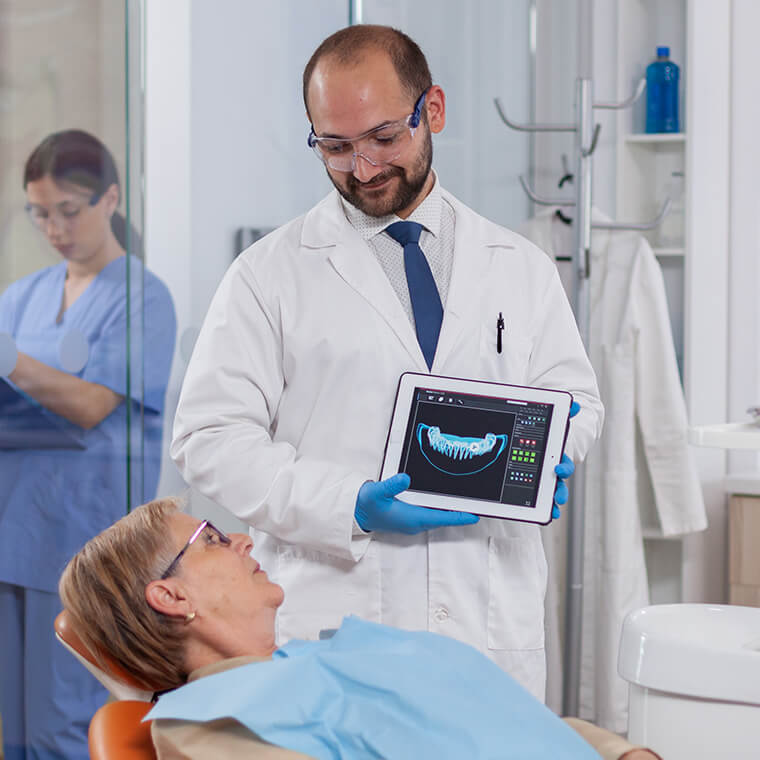 While practice management software can do wonders for boosting your competitive edge, investing in newer dental tech is also essential.
For example, are you still relying on traditional bitewing films to x-ray teeth? You know this is an uncomfortable process that many patients dread almost as much as a root canal. Imagine the difference a digital X-ray option would make in your office. This is one less uncomfortable experience patients would endure, and providing nearly instant images provides quick solutions they are sure to appreciate.
Of course, you may not have the budget for significant investments right now, but acquiring new technology each year can go a long way in helping you compete against other clinics.
Understand the Business of Dentistry
The first recommendation in this article was to conduct a competitive analysis, which helps you understand how your competitors are succeeding and how you can achieve or excel based on their strategies. This is just the initial step in understanding the business of dentistry.
To truly win over new patients and not allow competing dental offices to starve you out, you need to dedicate time for business development. You may not have become a dentist to focus on metrics, profit margins, and advertising, but these are essential to your brand's success in the long run.
Attend dental conventions that feature business development seminars and workshops. Absorb information in thought leadership articles and podcasts that provide further insight into the dental industry. Network with your peers and take notes on how they handle business decisions, triumphs, and failures. It takes time and effort to stay ahead of competitors, so regularly educate yourself on subjects revolving around managing your dental practice as a business.
Competitiveness Starts with a Strong Foundation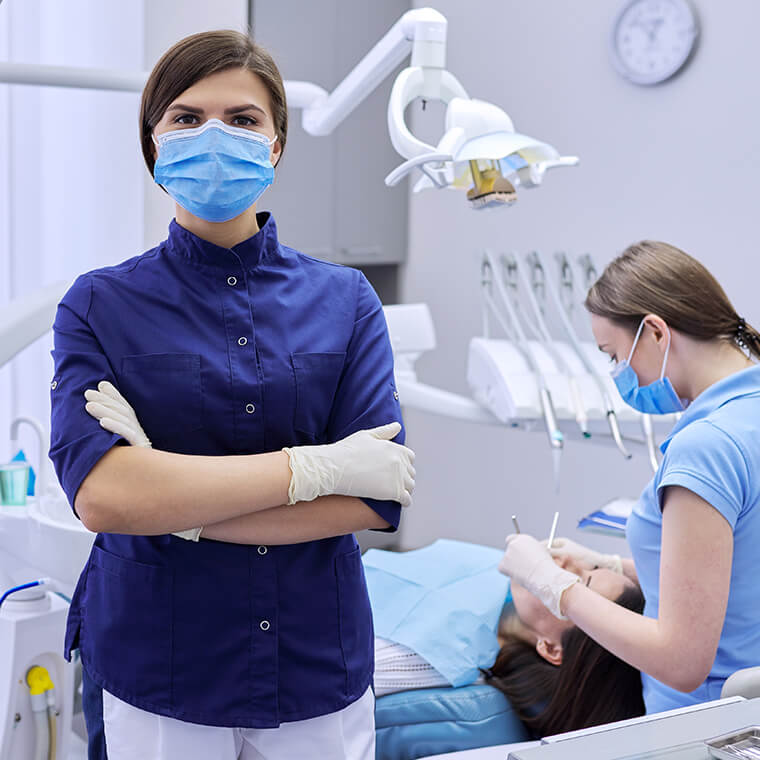 While your passion may be dentistry, dental practice owners should also have business goals. You want to thrive, be profitable and sustainable, and retire comfortably. Achieving these plans requires focus, dedication, and tenacity because dentistry is a competitive marketplace.
Learning to be a dentist and CEO is a challenging undertaking, but you can't have one without the other as a clinic owner.
At Adit, we make it easier to wear both of these hats by providing you with a suite of practice management tools designed with the patient and practice in mind. Boost productivity and streamline visits while improving brand reach through targeted ad campaigns and automated feedback requests. Track important KPIs to gain insight into patient trends, employee productivity, and profitability. With our PMS platform, you get an end-to-end experience that centralizes communication, creates efficiency, and edges out the competition with ai-driven analytical tools.
Schedule a free demo today and discover how easy it is to compete in the dental market when you have the right tools and professional support at your fingertips.