As a dentist, every day presents a new challenge in your practice, industry, and career. The patients you treat don't always appreciate what sets your office apart from other providers in your community. This is a frustrating reality of your work, but there are ways you can demonstrate why your dental clinic is one of the best for their oral healthcare needs. You'll see your patient base grow and revenue get the much-needed boost your hard work deserves.
If you want to improve operations, finances, and patient outcomes to make your clinic more profitable, these tips can get your organization on the right track:
Develop a Marketing Plan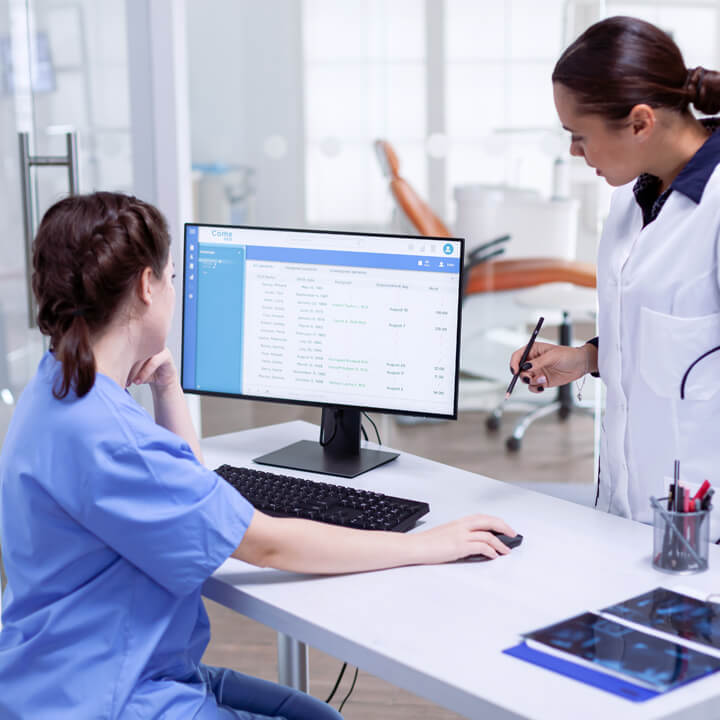 Every business has a marketing plan, but is it organized? It is expensive and wasteful to mishmash your approach to achieving financial goals, only addressing advertising needs as they arise or not being consistent in your efforts to attract new patients.
Your strategy should be end to end to leverage your marketing resources effectively. This means mapping out targeted campaigns, having your entire team on board with the goal of each, and incorporating organizationally beneficial incentives. Getting all of your stakeholders to buy in will also increase awareness of any potential issues that might arise during the lifecycle of your different initiatives.
Update and Implement Better Dental Business Practices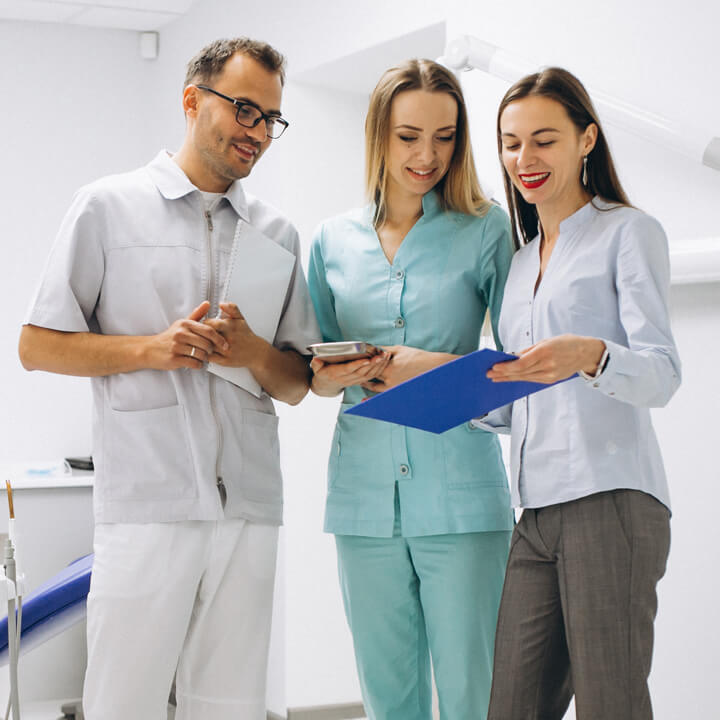 One sure-fire way to create a more profitable dental practice is to review and update your best practices. As a dentist, you already instill the core principles of patient care into every team member. You want your clients to leave with not just a beautiful smile but positive feelings about taking care of their oral health.
Take a Second Look at Your Operational Habits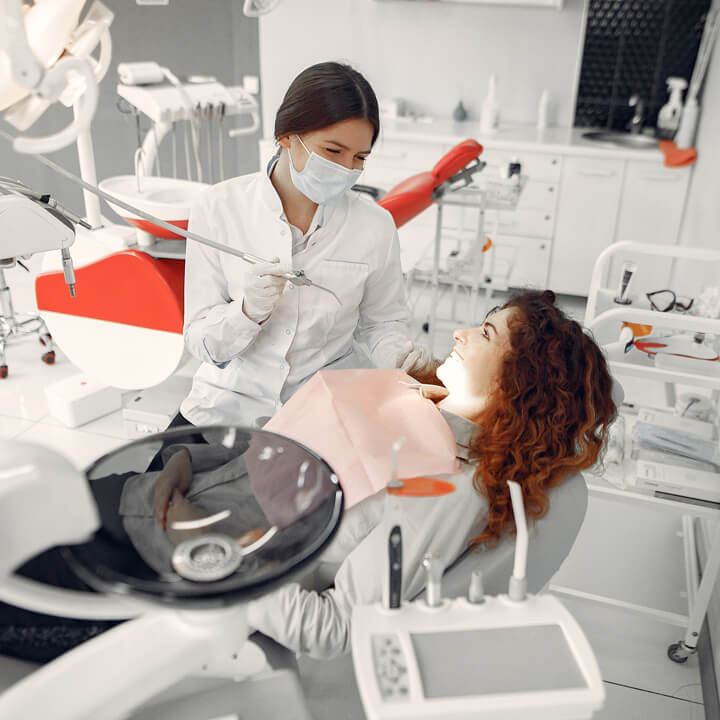 This same approach is necessary regarding your dental clinic's operations. Re-evaluate your current processes to determine how they do or do not benefit your practice. What impacts affect your bottom line daily? For example, you may discover that emphasis on customer satisfaction can only go so far if your workflows continue to get bottlenecked.
Once you have a game plan, get your entire team invested. By educating your office about the importance of concepts such as better use of productivity time or streamlining processes with automation, your practice can get the boost in revenue it needs and operate more efficiently. This means a lessened stress load for your staff and improved morale about their role in your office.
Modernize with Automation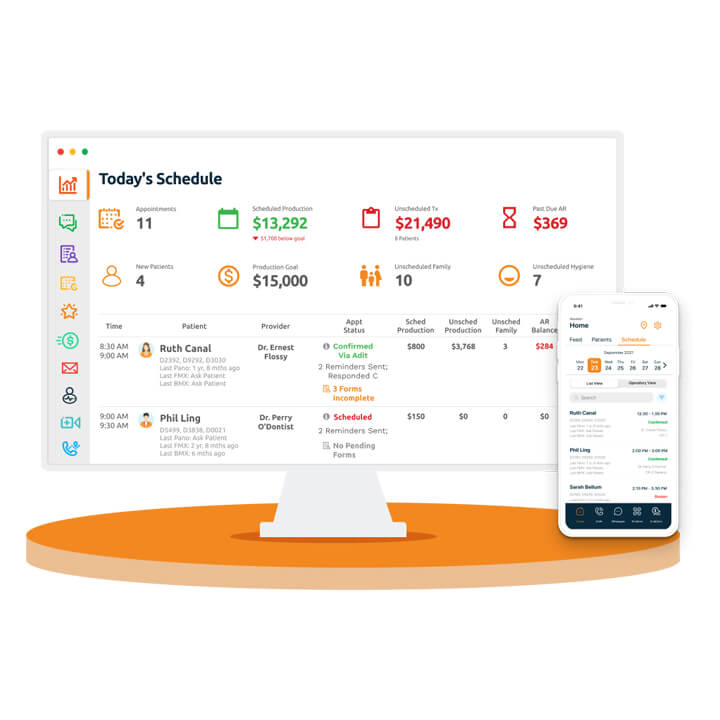 You may think your current dental practice management software handles the bulk of your day-to-day administrative needs adequately, but does it? When it comes to increasing revenue quickly, streamlining your operations with automation is the way to go.
For example, is your team still processing intake using traditional paperwork instead of electronic forms? This means they are spending more time on data entry, filing, and navigating processing delays while additional documentation is still needed.
Companies like Adit provide all-in-one solutions that centralize much of your communications, documentation processes, and collections. Imagine how much more efficient your front desk would be if they had automated appointment reminder capabilities or an intelligent VoIP phone system that automatically retrieves caller profiles for quick reference.
Improved profitability is almost immediate when implementing upgrades and new management tools to your dental team's toolbox.
Dental Practices Need Effective Financial Goal Planning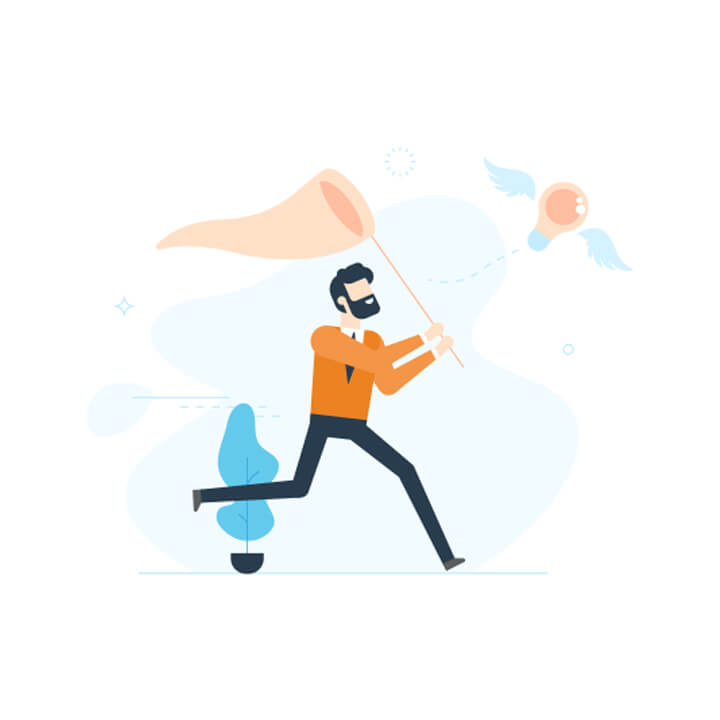 Achieving better revenues is accomplished through setting milestones and related goals to get you there. Creating measurable milestones, such as reducing overhead costs by 3% for the month or increasing elective procedures performed by 10%, are crucial. Setting a benchmark for these performance expectations can help your entire staff become more productive and participate in the success of your dental practice.
Consider taking the SMART approach:
Specific
Measurable
Achievable
Realistic
Time-Bound
Instead of creating generic goals for attracting new patients, set quotas that can encourage your organization to fine-tune other operational processes that will help achieve them.
Implement an Effective Collection Strategy for Existing Patients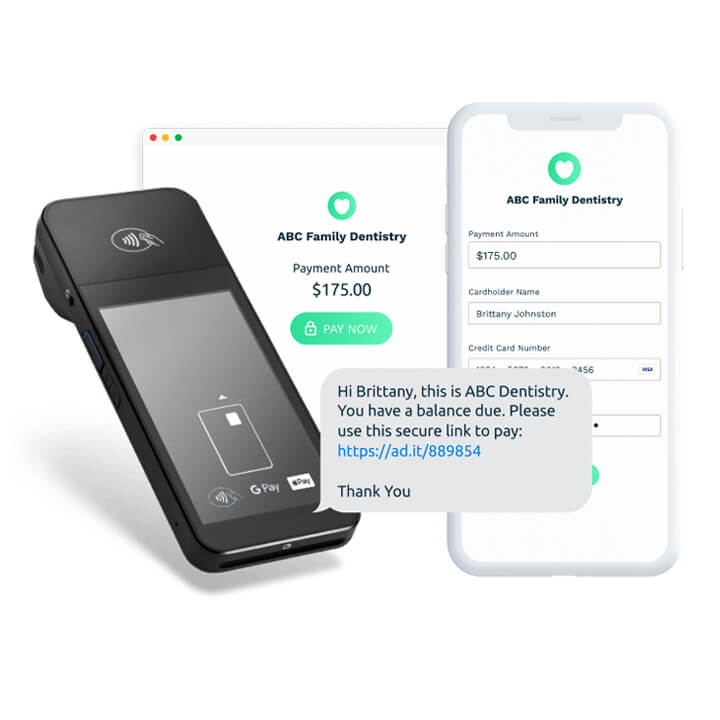 Much like appointment reminders, your collection process could negatively impact your revenue. This aspect of your administrative tasks is possibly a time sink for your team if your current practice management software doesn't automate routine collection processes. For some dental practices, pressuring patients for payment is simply not part of the brand's culture. With recent economic downturns and COVID-related financial stressors affecting millions of families, this attitude is understandable.
However, getting paid shouldn't require hours of printing reminder letters, leaving callback messages, or incurring additional postage costs. Advanced dental practice management software integrations like Adit Pay make it easier for your team and patients to reconcile outstanding accounts.
Your aging report may be getting longer out of limited account access and not because the economy is tough. You can significantly increase your collection rate by offering additional payment options and simple click-through links to your processor via automated reminder text or email.
Even better? Calls to existing patients regarding their outstanding balance will only be reserved for more problematic payment issues.
Create an Intuitive Patient Experience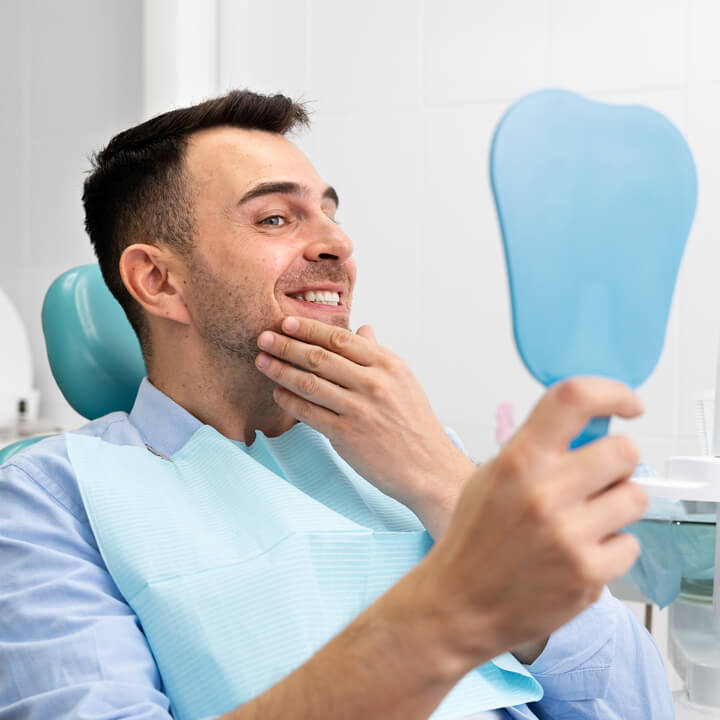 Every dental office promises a pleasant care experience, but what about when patients pay their bills, submit intake forms, or want to reschedule an appointment? Suppose your dental office receives plenty of compliments about the oral healthcare outcomes it creates, but there are mentions of long wait times or frustration that getting copies of dental records takes a few days. In that case, it's time to consider upgrading to a patient portal.
Your patients are the backbone of your financial success, so when evaluating their experience with your clinic, view it through their lens. For many dentists, the best decision they ever made was creating an online portal for ease of access to exam results, care instructions, account billing, and electronic form submission.
This practice management feature streamlines your employee workloads, improves efficiency, and gives your patients more control over their experience. All of which score higher appreciation points and boost your revenue.
Consider Adding Specialists to Your Dental Office
The reality is that hygienists with specialized skills and training bring the best results. And while these team members may not want to become dentists, one may do best with patients that suffer from dental anxiety, while another is great with children. Focus their work on these strengths by assigning patients to them so that they can manage the best.
Of course, always offer additional continuing education opportunities. Maybe, you need a hygienist that can work with special needs indivduals. Often, these valuable employees are eager to expand their current skillset, and this specialization can bring in more revenue by increasing the price point for their services.
Expand Your Dental Service Offerings
Nothing will put you ahead of the competition than offering the latest and greatest cutting-edge dental technologies and procedures. Being the first in your area to provide popular new products and treatments will automatically boost demand for appointments. This will tactic easily offsets the initial investment associated with expanding your offerings.
What's incredibly convenient about marketing additional sought-after services in your area is that you don't have to make a significant investment. Instead, you could choose something with a low overhead to acquire, such as new whitening technology or crown composites. The point is that these are new, desirable, and have limited accessibility in your community.
Invest in Practice Analytics
Tech gurus regularly say that data is the new oil of the 21st century. This statement couldn't be any more true than in the dental industry. It is invaluable to your profitability goals to collect demographic information about your patients, including:
Service satisfaction rates
Types of procedures they frequently undergo
Trends in their oral healthcare behavior
One of the best ways to access this information is through your dental practice management software. If your current system doesn't offer customized metric reporting, consider upgrading. The best method to gain and analyze patient data involves AI-driven software algorithms like those used in Adit's practice analytics features.
Having the ability not just to collect this information but translate it into intuitive reporting can help you identify what weaknesses and strengths are directly impacting your revenue. However, make sure you choose a provider that can integrate with your existing PMS and offer real-time updates. It's hard to be sure of where you stand if you can only access this data at the end of the month.
Reconsider Pricing Models for Your Dental Practice
As much as you want to keep your services affordable, your pricing structure must match your dental clinic's needs. For example, most agree that the cost of living is always on the rise, which means pay raises for employees and increased supply costs. If you don't adjust your service rates accordingly, your bottom line will suffer over time.
Fortunately, any price adjustments you make should be based on individual procedures and not across the board so that the sticker shock won't be as severe to your patients. Keep in mind the following factors in determining if you should be charging more:
Time demand
Supplies required
Staff needed
Market demand
If it's necessary to revamp pricing after this analysis, communicate these adjustments to patients, emphasizing your vision of providing the best quality dental care available.
Reconsider Which Dental Insurers You Accept
Consider offering additional financing options and limiting what types of dental insurance you accept. You might also try negotiating more favorable rates with an insurance company that is common among your patients to increase revenue. Many dental practices offer membership plans that are more affordable than many patients pay their insurers. This too, can boost practice profits.
Prioritize Patient Reactivation to Boost Revenue Numbers
Have you noticed familiar faces not returning to your office? The ebb and flow of patients coming to your practice is a natural part of the industry. However, their reason for not returning should always be looked into carefully.
Review what reactivation processes you have in place to reclaim lost patients. Does your practice management program provide tracking and automated reminders to re-engage them? Research what experiences discouraged them from continuing their care with your dental practice. Perhaps they had a poor treatment experience and opted to go elsewhere instead of discussing it with your dental staff.
Determining what patients need to return to your practice can help you create an effective reactivation campaign and increase revenue streams.
Discover How Adit's Automated Features and Integrations Can Boost Your Revenue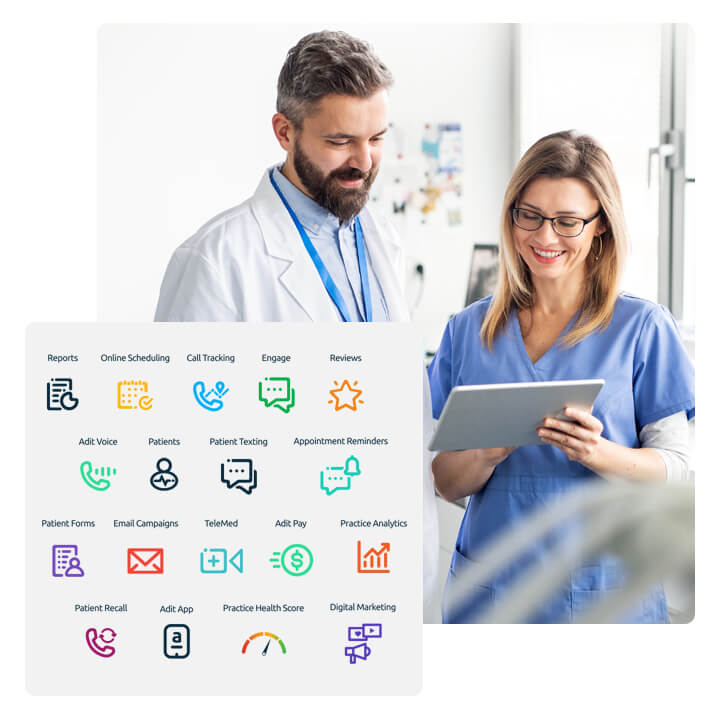 At the end of the day, boosting dental practice revenue boils down to a few key actionable steps:
Provide unique services and treatments that make your brand stand out to your market audience.
Running an efficient office by regularly evaluating operational processes, looking for opportunities to eliminate wasteful spending, increasing the skill and expertise of your staff, and leveraging the latest practice management automation technologies.
Invest time in analyzing your practice's key KPIs and patient data to better understand what your patients need to maintain their loyalty.
Develop focused marketing campaigns that address specific practice goals that positively impact your profitability.
At Adit, our team of marketers and software developers understands the ins and outs of running a successful dental practice. Our end-to-end practice management platform offers over 15 state-of-the-art tools to give you back up to 15 hours a week in lost production time and regain up to $12k/year in revenue.
Our cloud-based suite of AI-driven analytic and management tools is easily accessed from your preferred smart device or computer, so you're never left disconnected from your dental operations. Even better? We offer over 15 state-of-the-art digital tools that boost efficiency, profitability, and patient satisfaction:
Adit Voice
2-Way Patient Messaging
Smart Patient Reminders
Online Scheduling
Practice Analytics
TeleMed
Fax
Adit Pay
Pozative Reviews
Internal Chat
Call Tracking
Patient Recall
Integrated Patient Forms
Professional Website Design
Digital Marketing Services
Ready to maximize your revenue and grow your dental practice even further? Schedule a free demo and learn more about how Adit creates guaranteed results dentists have come to trust.