As consumers continue to increase their reliance on Internet-based searches and positive reviews to find a dental provider, some dentists trying to boost their growth may be tempted to manipulate their online business ratings. How? They buy Google reviews.
It's not an uncommon practice for companies struggling to get feedback or who have negative reviews they want to bury. But, this tactic is harmful to your dental business for many reasons, including:
Federal Trade Commission Fines
Believe it or not, it is illegal to buy Google reviews under the Federal Trade Commissions Act. The FTC is an independent U.S. government agency that enforces not only antitrust laws but also consumer protection. According to the department guidelines, fake reviews (bought) are considered forms of deceptive advertising.
What constitutes a fake review?
It misleads your patients since its a fake
The testimonial isn't based on a legitimate patient experience
It persuades prospects and patients to seek your service when they otherwise wouldn't have, essentially defrauding them
Dental companies that buy positive Google reviews are acting illegally under this law. If you compensate individuals for rating your business, this is also considered a form of consumer fraud.
At Adit, we advise our clients not to buy Google business reviews for this very reason. If it's revealed that you buy Google reviews to manipulate patient care decisions, you could pay fines in the thousands of dollars. Instead, get feedback organically through our Pozative program can help you get the results you need to build your reputation and grow your business faster.
Someone Says They Were Paid for Your Positive Google Reviews
As mentioned before, buying Google reviews is illegal. Even if the FTC has no way of figuring out you did, in fact, buy Google reviews, the author might accidentally reveal that is what you have done.
Could you reach out to them and have the comment deleted? Sure. But, if you are paying for hundreds of feedback comments a week, it may take you a week or two to find the mistake.
By then, your illegal actions could get reported, and your brand's reputation destroyed. This
Consumers Recognize Fake Online Reviews Easily
As a business owner, you are also a consumer. You rely on suppliers and other vendors to get you the products you need to operate your business. Like your patients, you probably check the Google reviews of these companies before deciding to do business. Undoubtedly, some of the companies you looked into probably seemed questionable because their testimonials didn't seem legitimate because of the following signs:
A reviewer leaves feedback multiple times
Other accounts use the exact same fake Google reviews
The Google reviewer account doesn't show Google Map activity
All the comments they leave are primarily negative or targeting only one industry
The feedback is overly vague, with little to no relevant details
In addition to these red flags, consumers also have apps that integrate with their browsers to let them know a Google review is fake. When you combine these programs with the automated checker software that sights like Google, Amazon, Facebook, and even Yelp use to detect spam and other fake content, recognizing untrustworthy feedback is easier to spot than ever.
Finally, patients may realize you're manipulating your rating because you don't have any negative Google business reviews at all. Every company has quality issues at some point, and if you're an established dental office, it will look suspicious if you don't have bad Google reviews.
If You Buy Fake Reviews, You Miss Out on Honest Feedback
Another severe result your dental brand will experience from incentivizing patient Google reviews is drowning out honest comments from actual consumers about your practice. Filling your profile to boost your reputation and rating online may seem like a quick way to draw in leads, but quality issues might go unnoticed as a result.
This can cause even more harm to your dental office's trustworthiness because not only do you have fake comments everywhere, but your service experience suffers too.
Negative Google reviews, while unpleasant, serve an important person. The old saying that every experience is an opportunity to learn and grow has never been more accurate regarding patient feedback. The only way you can honestly evaluate the success of your business is by knowing what works and what doesn't.
Your Fake Reviews Will Get Deleted by Google
As mentioned before, there are strict community guidelines for content posted on its platform, and it's against the rules to buy Google reviews. When content doesn't accurately reflect your dental business, whether, through irrelevant information or using fake reviews, you can expect that content to be deleted. Which also means money wasted.
Many times, this platform will automatically detect that your Google reviews are not legitimate and take them down. However, you could have someone flagging your feedback in other instances because they know it's all fake.
Tips to Earn Google Reviews Legitimately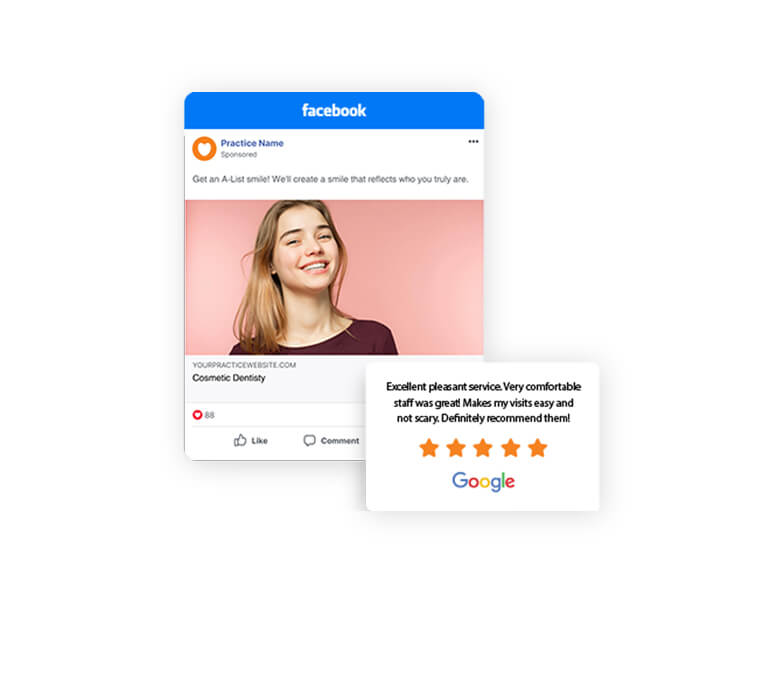 So, you can't buy Google reviews for your dental practice. What option does that leave you to get testimonials faster? For starters, you should ask your patients to leave feedback as you are wrapping up their appointment. By just asking, you can increase your rate of feedback, and they'll often do it right there in the office before they leave!
You should also ensure that all of your websites, social media, email communications, and text messages enable your patients to easily access your Google profile to leave comments about their experience. You can even create a QR code that can be printed out and displayed at your reception desk so they can just scan it with their mobile phone camera and leave a review.
Making it a quick and easy process for your patients to leave their testimonials is crucial to improving your online reputation and search ranking. Other steps you can take include:
Automate Your Google Review Process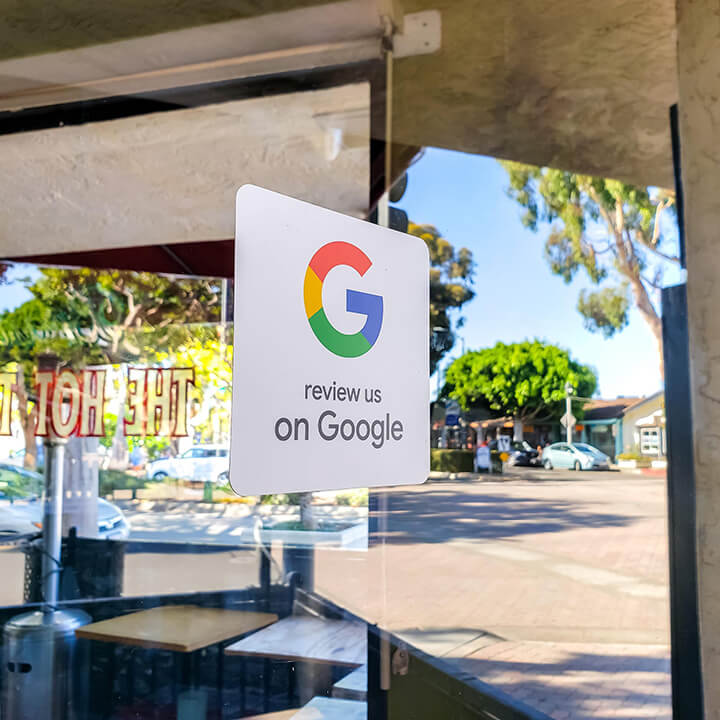 Did you know that you can set up automated messaging to follow up with patients about their experience at your dental office? Marketing agencies like Adit provide a centralized point of communication that makes it possible for you to respond, manage, and request feedback from your patients no matter what platform or device they are using.
When using this type of system, remember to use a call-to-action (CTA) in the content you include the link with. That way, they know what you expect them to do.
Respond to Your Patients' Online Reviews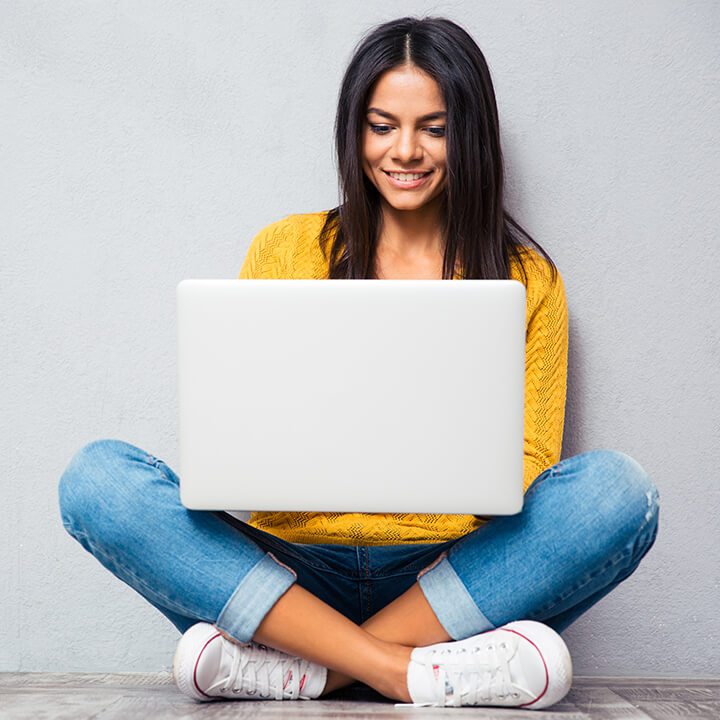 If you have a large dental practice, it may sound tedious to spend time responding to all the Google reviews your receive, but you must do so. Not only does it reaffirm that you care about their well-being, but patients are more likely to have a more favorable impression of your dental company despite the tone of their feedback.
To make it easier for you or your team members to keep up with this part of the process, consider using a state-of-the-art review tool like Pozative by Adit. This will ensure you stay on top of any comments your brand receives on their many social media and search profiles.
Verify Your Google My Business Listing
This may seem obvious, but there are numerous dental practices out there that haven't completed the verification process of their Google My Business Listings. Even if you already have received several positive reviews, you lose visibility in search results if unverified. This process can take up to 14 business days to complete because it goes through the mail.
Since most verifications are done through mail, you may need to wait up to 14 days to receive your postcard. So, don't wait and start the process now!
Acknowledge Your Patients' Pain Points
Half the battle of any lousy service experience is acknowledging the issues a patient dealt with in the first place. It's not uncommon for a heartfelt apology and an explanation of how things will change to satisfy an upset consumer. This means Google reviews can be turned into positive feedback that highlights your willingness to make things right. These situations are incredibly beneficial to your online reputation.
CHOOSE POSATIVE BY ADIT TO IMPROVE YOUR GOOGLE REVIEW PROCESS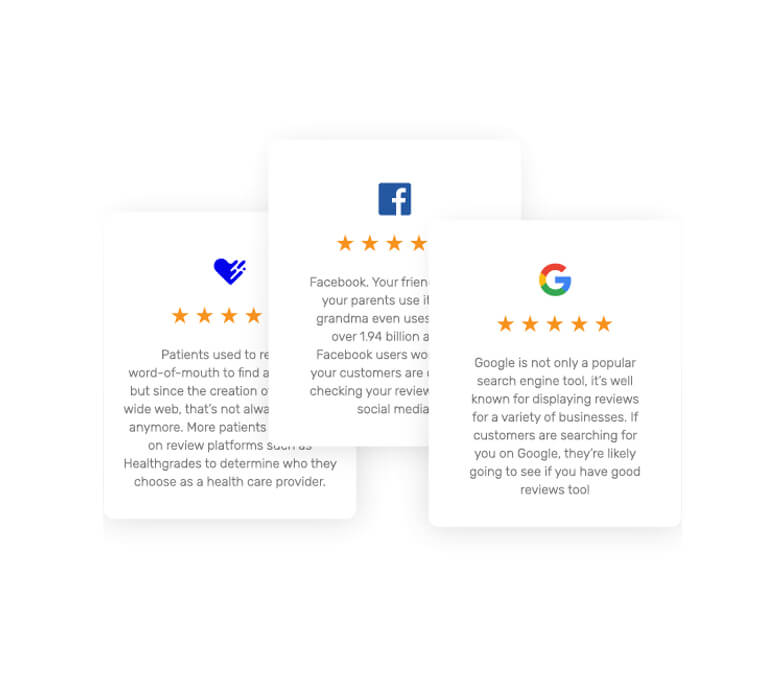 In today's online marketplace, your brand's online reputation is everything. Trying to acquire more testimonials through popular search and social media sites is crucial to your success and survival in an already competitive industry. Because patients count on feedback more than ever when making health provider decisions, like finding a new dentist, you need a solution that increases your reputation quickly and legitimately. Trying to buy Google reviews to manipulate your ranking will ultimately cost you more time, trouble, and brand reputation, in the long run.
Pozative, by Adit, makes it possible for your dental company to generate positive reviews faster so you can rank higher on search engines more quickly. In addition, we can help you make the feedback process straightforward and easy to access for your patients. Plus, Pozative integrates with most practice management software on the market today, including Dentrix, Eaglesoft, and Open Dental.
Enjoy seamless automation features like an automatic Google reviews request the moment your staff marks a patient's visit complete in your schedule. Our dental reputation management software provides the solutions you need to boost your online presence and trustworthiness like no other. Contact us today to learn more about a free demonstration.