As the proud owner of a new dental practice, your first step in branding is to make a list of dental names you like and pick the best one. Next, of course, you want to give your company something memorable and engaging so you will stick out from the local competition. But, you want to incorporate your brand's vision and message.
Trade names are crucial to helping your future patients understand the type of care they will receive when visiting your office. While you need a company name that is distinguished and memorable in your practice area, choosing one that can communicate expectations of service quality is just as important.
Components in Dental Names You Should Consider First
As you probably know, the name of your practice is very important for several reasons-- especially when it comes to marketing your dental company effectively. Any trade name you pick will be important to building recognition for your brand and any SEO strategy you create to boost search engine result page (SERP) ranking and drive more traffic to your website.
Consider these factors when brainstorming ideas for dental names you want for your practice:
To help patients remember your dental company's name, choose one that is short and memorable.

Always choose words that will inspire positive feelings about your practice. If you call your office "Cavity Repair of Northern Pennsylvania," for example, it's reminding people of bad oral hygiene, not how you can make their smile whole again. Any phrases or wording in your dental company name that reminds patients of the negative side of oral healthcare isn't a good idea.

Be clear about what your profession is. You don't want any ambiguity about your being a dental practice, so choose a name that makes it abundantly clear. You don't have to use the words "dentistry" or "teeth" necessarily, but make sure your area of expertise is apparent.

Keep online marketing strategies in mind when choosing a trade name and how it will impact your efforts. For example, if you specialize in pediatric dentistry, make sure your new company name reflects this fact instead of using a general dental service reference.

Definitely consider SEO marketing strategies by possibly including your city or specific keywords in your trade name. This will help patients find you and get your website found faster by online search engine crawlers.
With all the options you have to consider when creating a list of dental names to choose from for your company, remember there's more than one way to approach this process. This guide will give you helpful insights into factors to consider when choosing, including how your brand goals and vision can affect your options.
Examples of Dental Names and Ideas for Your New Practice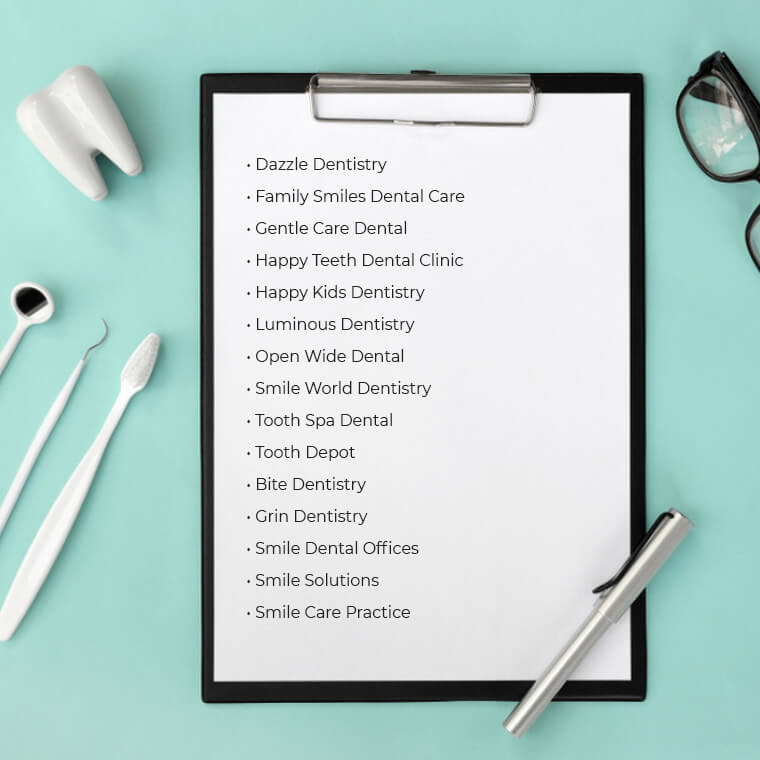 One of the best and most frustrating aspects of naming your dental practice is the vast amount of terms and phrases to choose from. While it's true that many up-and-coming dentists will use their surnames, this route may result in brand awareness taking longer to build.
Honestly, the best way to get started is to simply brainstorm several examples based on different criteria. This can be as simple as jotting down a few ideas on paper or sitting down with a consultant or your team and tossing suggestions around. You may be surprised at the options that you'll think of during this part of the process.
Check out some examples of unique and engaging dental names below:
Dentistree
Dentology
Everbrite Dental
Fresh Smiles Dentistry
Gentle Touch Dental
Luminous Dentistry
Happy Kids Dental
Smile World Dentistry
Miles O'Smiles
Tooth Depot
New You Dental Care
Pearl Guard Dental Clinic
Precious Smiles
Sensational Smiles Dentistry
Smile Brite
The Dental Doctors Group
Depending on your area of practice, you can choose a name that focuses on that specialty, like Happy Kids Dental for pediatric practitioners. Or Smile Brite if you primarily focus on cosmetic dentistry. This is just the beginning of creating an effective brand name. Let's go further!
How the Dental Practice Naming Process Works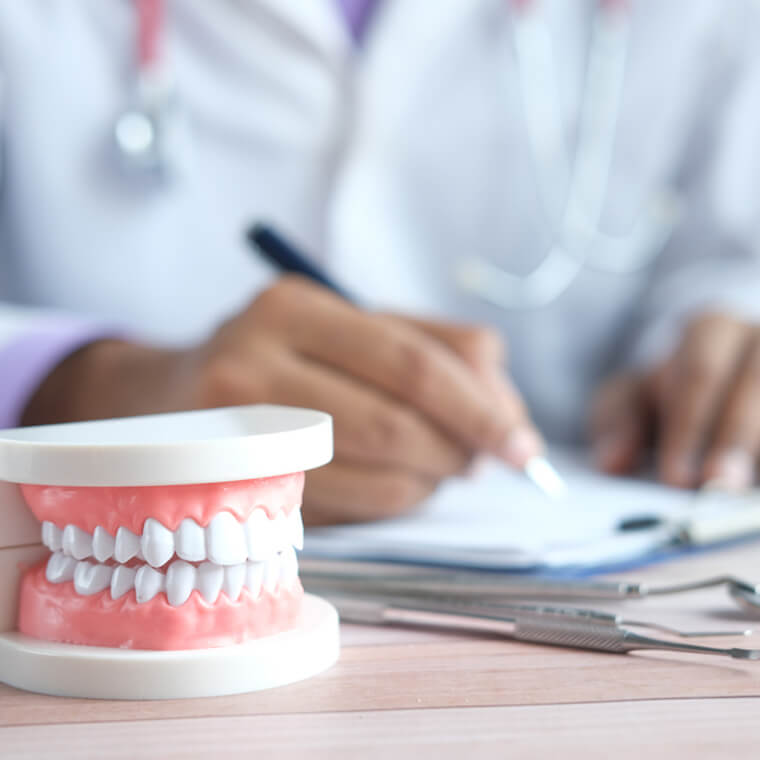 Depending on where you plan to open your practice, in the United States or another country, approval may be required. For example, suppose you are opening a dental company in Ontario, Canada. In that case, you will have to get your chosen trade name approved by the Royal College of Dental Surgeons of Ontario (RCDSO). This committee requires practice owners not to use terms that suggest any level of superiority or uniqueness in their dental names. So, while you could easily use "Superior Dental Care of New York" in the United States, it likely wouldn't be approved for use in Canada.
Why would other countries be so picky about the dental names used by practitioners? Usually, it's to prevent patients from having unrealistic service expectations or protecting the public from scare tactics. So, always double-check the laws and regulations governing this process wherever you open a new dental office.
With all of this said, there are several name types to consider when developing the best designation for your company. Below is a quick overview of each:
Object-Based Dental Names
Suppose your office is located in a major metropolitan area, like New York City. In that case, there is probably a high saturation of practices having some form of the city within their name. Or, maybe you want patients to have a visual idea in their mind about your company when hearing or seeing your name?
Object-based dental names are ideal in these situations and offer you a way to be more creative and unique. For example, instead of calling your company "The Superior Dental Group of NYC," you could be known as "Healthy Grins of the Big Apple" or "The Big Apple Smile Company" instead.
Remember, you don't have to only focus on the tangible features of your dental office when developing a name. Feel free to lean more toward the abstract.
Specialty-Based Dental Names
Another angle to consider when creating your list of naming options is the type of services you offer or the dental specialty you practice. There are numerous branches in dentistry that fall under a specific category of care, including:
Pediatric Dentist
Endodontist
Oral & Maxillofacial Surgeon
Orthodontist
Periodontist
Prosthodontist
Oral Medicine and Pathology
Imagine if you are an oral and maxillofacial surgeon with the name "8th Street Oral Healthcare". With such a generic name that has broad implications, your team may waste precious productivity fielding general dentistry calls that you don't serve. So instead, consider being more specific, like "8th Street Oral Surgeons".
Location-Based Dental Names
Depending on where your practice is located, your local area may not be overly saturated with dental offices competing for your business. If you live in a small town, using a location-based dental name may be a good option. Small towns often have popular cross streets full of businesses, and you can leverage this to your advantage if you happen to be near or one. Names like "Main Street Dental Clinic" or "Smile Company of Waynesville" are just a few examples of the many ways you can incorporate your location into your company's designation.
Also, consider using area landmarks if you don't want to use a street or city. If your service region is well-known for a particular lake, beach, or other distinguishing feature, don't hesitate to consider these as possible words or phrases in your dental name, too.
General and Speciality Practice Dental Names
If you're opening a new dental company and are partnered with an orthodontist or other specialist, this is a mixed general and specialty practice situation. You will undoubtedly want to consider incorporating this aspect of your business into the name you choose. Of course, some rules apply if you're a practice outside of the United States, so make sure to check with industry regulations before doing so.
With that said, some examples of mixed practice names include:
Smiles R Us Dental Group
Oral Health Group of Des Moines
The Complete Oral Care Clinic
Fremont Healthy Smiles and Orthodontics
Mixed Speciality-Based Practices Dental Names
Unlike dental offices that offer basic dentistry and specialty care, mixed specialty-based practices don't provide general care. Maybe you are a maxillofacial surgeon partnered with a periodontist and orthodontist to create a powerhouse of a dental company. How could you incorporate all of these specialties into your dental name?
Consider the following examples:
Dental Specialty Group of Austin
ABC Perio Ortho & Maxillofacial Specialists
Goodwin Dental Specialists
Sweet Smile Periodontic and Orthodontic Dentistry
Chasetown Dental Solutions and Surgery
Of course, you may not be able to showcase all of your specialty partners in your list of dental names, but that doesn't mean you can't market them effectively in other ways. The important thing to remember is that your prospective patients recognize that your dental company offers a wide range of specialty oral healthcare options.
Tips for Naming Your Dental Practice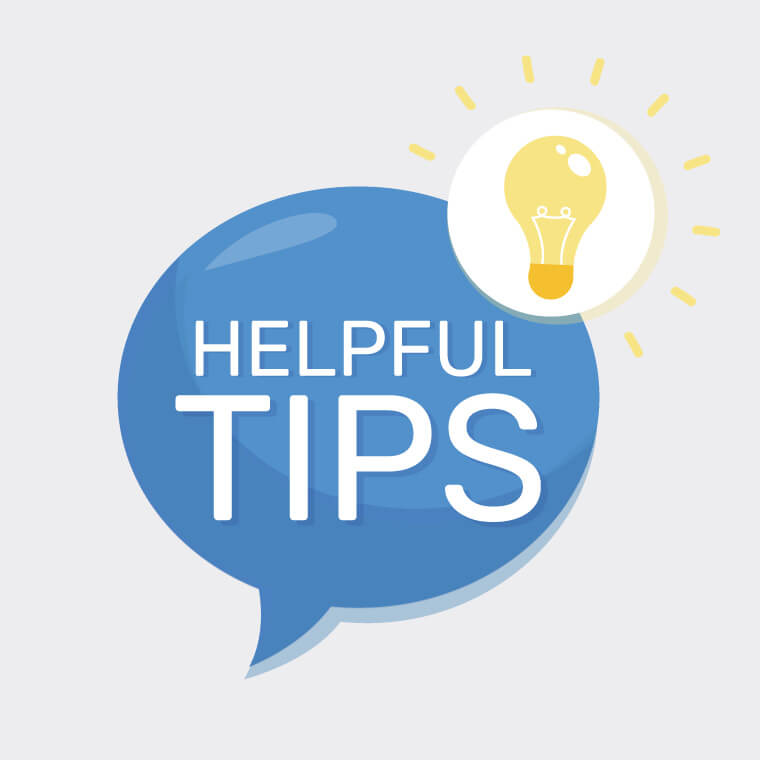 If you're feeling overwhelmed with the process of choosing a name, keep the following tips in mind to help you:
Make Sure Your Chosen Dental Name is Legal and Available
As mentioned before, depending on the country you live in, different laws can impact your options for dental names. It's also essential to ensure another dentist hasn't already claimed it! This is especially important if you are operating as an LLC (limited liability corporation) or a corporation in the U.S.
Fortunately, most states have a business database where you can check the availability of your choice. The Secretary of State where your practice is based likely has a website with this information, but you can also call and get details on how to find out. Dental firms that will operate under a DBA (doing business as) will also need to check if their chosen DBA name is available or not through the same means.
In addition to checking with the Secretary of State, the United States Patent and Trademark Office provides a searchable database so you can ensure any trademark you choose hasn't already been registered.
Another great resource to check your list of dental names is to run a Google search! It will bring up any dental practices in your area that have the designation you want or already use something similar. This insight can save you a lot of time and hassle in developing your name and any legal problems that might arise if too much like other titles out there.
Create a Dental Name That Embodies Your Brand
Should you choose to put your name in your dental practice designation, this is known as personal branding. This is a popular approach for many dentists when first starting out since it's unlikely other providers in your service area have the same name. It's also commonplace for dentists to put their credentials (DDS, DMD) after their name, but this can confuse the public since they may think these indicate one is a physician.
Another problem with using your name is how well it can become a memorable brand. Coming from a family of dentists practicing in your town for generations earns name recognition and boosts your brand awareness. However, if you are new to the community or not well-known, you may find branding opportunities are limited and would benefit more from a unique and engaging name instead.
Finally, if you don't plan to keep your dental business forever and intend to sell it at one point, then keep this in mind. You want a name that can transition ownership and embody a vision and message any future buyer would want for their own.
Leverage Your Service Specialties
Another sound approach to help you narrow down dental names for your company is highlighting the type of service specialties that make your firm stand out from the rest. When first starting your practice, staying ahead of your competition is extremely challenging, so focusing on your primary selling point to your patients is crucial.
Maybe you focus on teeth whitening or emergency services, both of which are extremely popular. You can work these terms into your dental company name to help your brand rise to the top in online search results. Even more advantageous is your ability to add in specific location targeting in addition to your specialty services.
Below are some examples:
Smile Brite of Florence
Naples Gentle Dental
Urgent Dental Services of Atlanta
Broadway Street E.Z. Dentures
While the primary purpose of incorporating some of your specialties into your dental company name is to communicate your services clearly to prospective patients, it can also help drive more traffic, and quality leads to your business. For example, imagine a patient breaks a tooth during a basketball game, and they look up dentists in their area for help. Which provider would they most likely choose? A practice with "Urgent dental services" in its name or "Smith Dentistry Clinic"?
Using Geographical Targeting Markets Your Company from Day One
Location-based dental names help your business in numerous ways. While we mentioned earlier that this helps reach patients in your area, you should also consider the digital marketing benefit.
One of the first things to understand about online searching is that most patients choose their providers by going to the Internet first. They don't call around until after they've visited several provider websites and read reviews. Therefore, all of their searches are local by default, to begin with. Even if a potential lead doesn't include a city in their search terms, local results will still be populated first by the platform they use.
For example, Google uses algorithms that automatically detect where the searcher is located and gives results on that fact. This means that any locational terms you incorporate into your dental names are helping you boost website traffic immediately.
Consider if a Keyword-Optimized Dental Name is Right for You
The reality is that beyond choosing a name for your new dental office, you will have many additional branding and marketing tasks to undertake, including search engine optimization (SEO). SEO uses popular words and phrases to get noticed by search provider algorithms. Google is the most used and relies on local keywords to rank your business and its website in its search results.
If you plan to use Google Ads, social media, a professional website, and other online tools, you may want to consider the long-run impact of your strategy before deciding on a name. This makes optimization from the beginning essential.
Of course, digital marketing shouldn't be the only reason to use keywording in your practice name. For example, maybe you want to connect with your community on a more personal level. In that case, you may opt to reference landmarks or popular parks as part of your name branding.
Consider the following examples:
Lakeview Park Oral Surgery Group
Family Dentistry of Lake Superior
The Arbors Maxillofacial & Oral Surgery Clinic
Canyon River Smile Factory
Keep Your Target Audience in Mind
At Adit, one of the biggest pieces of advice we give dental company owners is always to keep your audience in mind when building your brand. This includes when choosing a dental company name.
Why? Because your services are unique and you want patients specifically in search of these offerings. Not every dentist is the right fit for every patient that contacts them for care. For example, if a mother calls for a pediatric dentist and your company doesn't provide that service, she needs to reach a different provider type. The same goes for patients seeking concierge dental services, which may not appeal to a lower-income family. Likewise, not every dental practice is suitable for every prospective patient.
This is why you want to create a dental name to speak to your target audience directly.
How Your Patients Feel Matters Too
Another helpful tip when creating dental names to choose from is considering how your target patients may feel about dental services.
Many dentists incorporate the word smile in their practice designations because it associates feelings of happiness, healthiness, and a pleasant experience. However, maybe you plan to offer sedation and other gentle care options. Then it may be wise to include words related to compassionate care within your name instead.
Here are a few examples of how you can recognize the needs, wants, and concerns of your patients in your dental company name:
Pain-Free Dentistry
Happy Smiles Dental Group
Gentle Touch Dental Clinic
Toothy Grins Oral Care Group
It's easy to see how names using emotional terms can appeal to prospective patients and encourage them to consider your dental office over others in their area.
Engage Your Potential Patients
Another popular approach to generating an effective dental company name is creating one that engages and advertises all on its own. This is helpful if you want to take a unique approach that is catchy and memorable.
The whole purpose of your brand is to help patients identify and know what you're all about. So using wordplay that uses alliteration and rhymes is a great start. Also, consider funny puns and double meanings to engage your audience.
Below are some excellent examples of one-of-a-kind dental names that have helped companies boost their brand:
Dent & Go
Bracing Ourselves
In the Gap Dental Care
Crowning Glory
Floss Bosses
Rinse & Repeat
Getting ideas? Definitely have some fun brainstorming some clever names for your dental practice that will help you stick out. While you should still be sure that whatever you choose will fit your marketing brand, personality, and vision, there are many great ways to come up with something special.
Another advantage to choosing this type of naming approach is that you can expand your practice without changing your branding. You can open more offices, add more staff, and even partner with additional dental specialists, but your name can remain the same.
Register a Trademark for Your Dental Company Name
When you choose a name for your dental office, make sure to take steps to protect its reputation and trademark it! This is also an important step toward protecting your intellectual property from being used by competitors in your area.
You Can Always Add A Tagline
Taglines are a great way to convey brand messaging to prospects visiting your dental website. You can easily add a slogan to your name and add that extra oomph you feel is needed to stand out. This is a helpful step if you think your current options are too simplified or generic.
For example:
Smith Dental Clinic: Happy Smiles for All
Rocktown Dentistry: Comprehensive Oral Healthcare for the Whole Family
Pediatric Dentistry on 8th: Happy Kids & Smiles
Denture Clinic of Atlanta: Get a New Smile in 24 Hours
Is Your Domain Available?
You likely already have website options on your mind, and your dental office name could be a significant hurdle to creating one that drives business. However, what you ultimately decide to use will be registered as the domain name for your office. This functions as the web address that prospects will need to know to access your online site. On top of that, the name you pick will help build your brand identity with your target audience, who will seek you out online most of the time.
To ensure you can use your dental name as a domain and web address, take your list of options and go to a provider you're interested in hosting your site. There you can conduct domain searches with your naming options to determine what is or isn't available. Remember, you should choose a name that you can get as an online domain with little to no changes. This will make it less confusing when patients search for your clinic or try to find your site without any reference to go from.
How Adit Helps Practices Create Dental Names
As you can see, there's really no limit to how you name your new dental office, but your choice has future implications for your business. If you want to change your name in the future, how would that impact your brand? Is your naming choice easily marketed? Does your company name match your brand goals and vision?
All of these questions can be hard to answer or predict because they deal with marketing strategy and planning that you may not have considered entirely yet. Adit is a full-service dental digital marketing agency that provides professional websites, branding, practice management, and more.
Our agency works with new companies within the dental industry to create a name that their patients remember and brag about to their families. So how do we do it? Read on to find out!
We Understand Your Target Audience
Does your practice provide pediatric dental services, or does it focus on periodontics? Whatever your niche, our team will analyze what needs and interests your patients have and help you create a brand that is relevant to these wants.
Unmatched Competitive Analysis
Do you know who you're competing against in your service area? And, are you sure you know what their target market audience is? What about how they position their brand online? All of these factors should play into not just your dental name but your long-term digital marketing strategy. If you're new to all of this, partnering with Adit to get started on the right foot by making informed decisions about branding and advertising is crucial.
Recognition Doesn't Have to Take Forever
While it's true that brand recognition doesn't happen overnight, working with a seasoned dental marketing provider like Adit when trying to generate the perfect name can speed up the process.
Maybe you chose to use your last name, and it's a bit complicated. This can backfire and create confusion for patients. Does this mean you can't use it? Of course, not. But working with our agency can ensure we consider all options on the table and choose what's best to get your new dental firm off to a running start.
Create a Name That Embodies Your Brand and Is Easy For Patients
Dental company names that are short, memorable, and distinctive are ideal, but you may find it's tough to generate one. Our marketing team helps up-and-coming dental practices create names that meet this standard without sacrificing their personality, vision, or message.
We also ensure that any name we help you create will have domain availability so that the URL is easy to remember and type for your patients.
We Value Professionalism
Being clever is a great way to be unique when choosing a name for your dental company, but professionalism should never be forgotten. Adit can help you find the perfect designation for your office that describes your practice and exudes your business's professional nature while still highlighting your unique brand. In addition, we're all about engagement to drive prospective patients to your office.
You also can be sure that your dental office won't blend in with the competition but stick out. Any name we help you create won't leave future patients confused and ensure that your intellectual property is protected through trademark.
We Help You Define Your Company Identity
When choosing your practice name, have you already developed your marketing identity? Do you have a logo yet? What will your name look like on publications, websites, and advertisements? These are essential elements to consider when choosing what to call your dental company.
Things like a tagline and whether your name should be in your company name are also important to determine. Adit helps our clients ensure that all elements of their market identity are consistent and supportive so that it quickly communicates brand information to patients.
Adit Helps Your Dental Company Plan for the Future
The long-term success of dentists is often affected by the dental names they choose. This is especially true if you plan to operate only on a local level or if you want to create a chain of nationwide service locations.
Working with a dental marketing firm like Adit can help you flesh out these possibilities and how your trade name can directly impact your brand.
Create the Perfect Dental Practice Name Today with Adit
As you learned in this guide, naming your dental practice is a crucial decision that you need to get right the first time. It takes a careful assessment of your brand, goals, and target audience to ensure you gain the recognition required to succeed in your community. It also lays the bedrock for your marketing strategy.
Get professional guidance to launch your new dental office and attract patients to grow your business from the start. Partner with the dental marketing professionals at Adit and leverage our automated practice management tools, skillful website design, branding expertise, and more. We provide years of experience in the dental industry market space and have an unbeatable results guarantee that can't be matched.
Reach out today to learn more!