With the onset of the COVID-19 pandemic at the beginning of 2020, dentists quickly realized that in-person appointments would need to be suspended. This was done out of concern for the health and safety of patients and employees.
But, it's now 2023, and despite the virus now being behind us, virtual dental care has quickly become a means for practices to continue providing care for their patients despite the resumption of on-site visits.
If you are still trying to decide if you want to invest in virtual consults for your dental office, you aren't alone! To make your decision easier, we've uncovered the top benefits of taking the plunge in 2023!
Virtual Care is Less Expensive
With everyone's wallets feeling the economic crunch from the coronavirus, many prospective patients are unsure if they can afford dental care. And, while in the short term, they do save money by putting care on the back burner, in the long run, it will cost them more to fix issues that will inevitably arise.
The good news is that virtual appointments can be more affordable than an in-office visit. This reality may be enough of an encouragement to get fence-sitters in your practice chairs. Even better news is that while dentistry appointments may incur fewer fees, you can still earn significant revenue because your patient volume will increase.
Additionally, it's easier and more time-efficient than conducting appointments in person. You also need less staff on hand, and you can provide service to more patients despite maintaining your normal office hours.
Reduces the Risk of Transmitting Illness at Dental Appointments
While COVID-19 is at the forefront of our minds right now, there are several viral transmission risks your dental office regularly faces when holding appointments on-site. Flu season, in particular, can be rough on not just your patients but your staff, leaving you shorthanded in a busy office.
Virtual dental care helps address this issue by allowing you the flexibility of still providing urgent consults even when a patient is ill.
Provide Better Dental Patient Experiences with Video Conferencing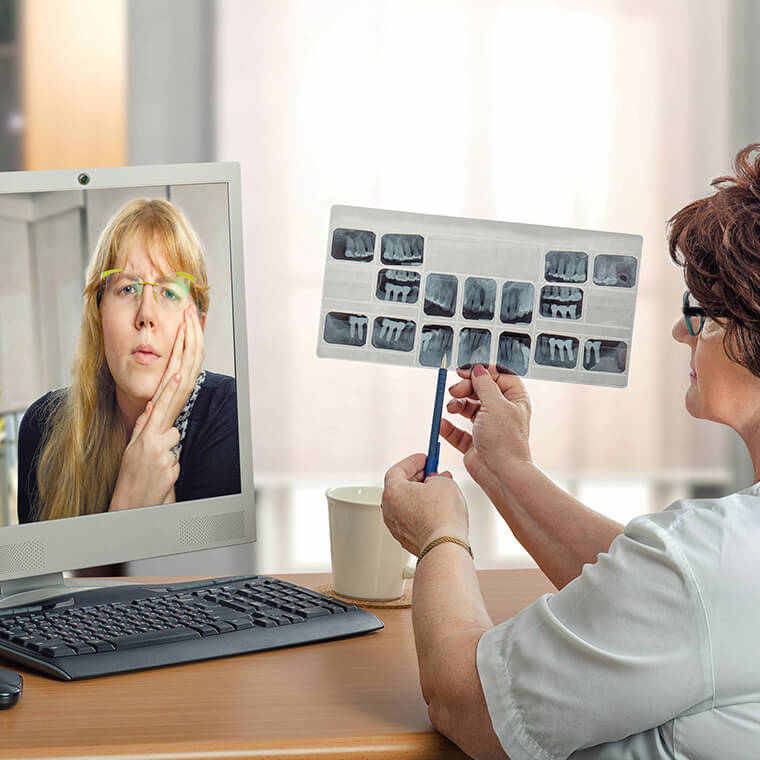 One of the best aspects of virtual appointments is making your patient's experience more personalized with video conferencing technology. This helps further your doctor-patient bond and reinforces your brand reputation with them. Patients love providers who communicate with them, whether by phone, text or in a live video chat on a secure messenger platform.
Remember that open communication is also beneficial, especially when performing specialized treatment like surgery. Virtual care makes it possible for you to follow up more quickly and resolve any recovery issues that might arise after their procedure.
You also lower their risk of contracting a post-surgical viral transmission when coming to your office after undergoing dental procedures.
Provide Expanded Service Access
Before our world was turned upside down by COVID-19, virtual care was beginning to grow in popularity in more rural areas of the United States. Unfortunately, dental patients who had limited access to dentistry services often skipped important annual cleanings and check-ups. Telemedicine changed this and addressed this serious accessibility issue.
Now, no matter where a patient lives or the device they use, they can quickly schedule an appointment with their provider with an internet connection.
Get Patients Rapid Emergency Dental Assistance
Another benefit of teledentistry is you can get to patients suffering dental emergencies quickly. Imagine a patient with a severe dental issue trying to drive into your office for an appointment days after the condition presented itself? Now, you can provide dentistry services anytime and anywhere to help ease their oral health problem.
From prescriptions to simple recommendations, consulting with a dentist through video conferencing is becoming an industry standard. It's even possible to now connect patients with additional dental specialists during these consultations if necessary. This is especially important to offer your patients since the pandemic has made it difficult for many of them to get in to see their dentist.
Save Money and the Environment with Teledentistry
Yes, that's right. There are cost savings and environmental benefits to be had by providing virtual dental care services at your practice.
How? Well, for one, online dentistry doesn't require PPE, sanitizing materials for the office, or other office supplies you would typically need for a face-to-face visit! This can mean significant cost savings for your operational budget, and you give Mother Nature a bit of a break.
Provide Virtual Care with TeleMed by ADIT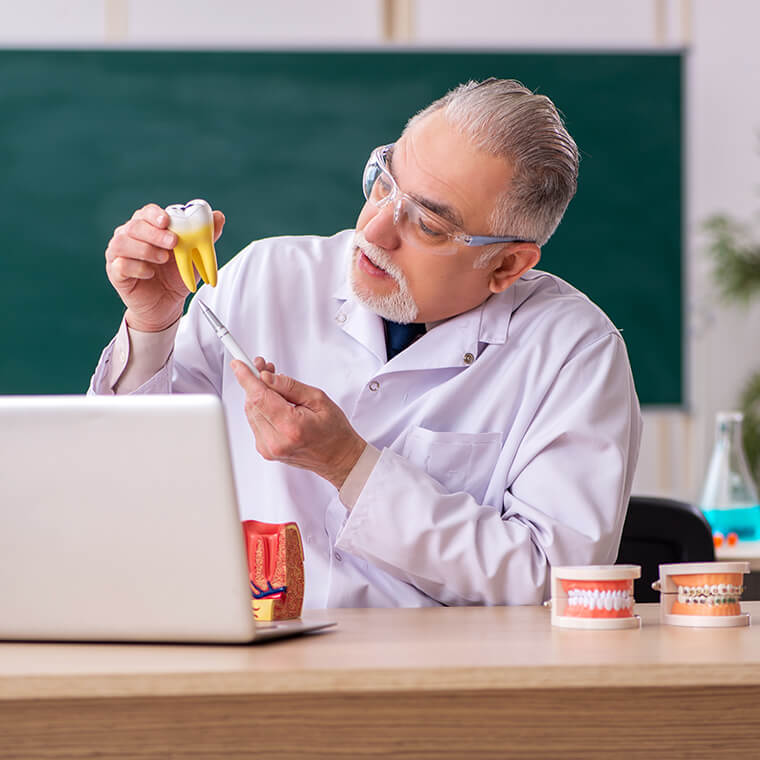 Patients and dental providers both benefit from teledentistry. While patients can get the care they need affordably, dentists can further expand their client base and revenue streams. ADIT's TeleMed is a HIPAA-compliant virtual dentistry tool that is a must-have in 2023 and beyond.
Request your free demonstration today to learn more about this platform and the latest comprehensive digital marketing strategies and tools we offer in the upcoming year!