If you're looking for a way to streamline how your dental practice books appointments and book more patients, scheduling software may be just the solution you need. Instead of your front desk team setting up patient visits over the phone or in response to emails, an online scheduler can revolutionize your calendar and reclaim lost productivity wasted on confirmation and reminder calls.
You may have already considered investing in a standalone scheduling application or upgrading your current practice management software to include this feature. But with the many options out there, it's hard to know which is best for your office.
We've updated the following guide for 2023 to ensure you have a comprehensive list of top dental scheduling software on the market, including some of the unique features to consider when deciding which to buy, including:
Ease-of-use
Patient recall
Is it web-based, server-based, or cloud-based?
Real-time appointment availability updates
Automated appointment confirmations and reminders
Integration and compatibility with your current system
Let's first explore why dental scheduling software is a crucial tool your office can't do without.
Why Dental Scheduling Software is an Essential Tool
Running a successful dental office requires outstanding patient care, strategic marketing, and an efficient operational workflow. You may already have a practice management system set up to centralize your communications and help you keep track of your financial goals. However, does it offer a scheduling tool?
If your answer is no (or yes, but with missing features like real-time calendar updating), you may want to consider implementing a modernized scheduler instead. Curious about what ways scheduling software can change how your dental practice operates in 2023? Check out the following benefits your bottom line is missing out on:
No More Phone Tag
Scheduling and appointment reminders take up a significant part of your team's time and attention every day. They constantly take calls asking about the availability of a preferred dentist or hygienist in your practice. Your staff also has to track who is due for a visit and begin the arduous process of recalling them.
Instead of hours spent in the usual back and forth of direct phone calls, an online scheduler shows your patients which time slots are available based on the day, dentist, or procedure they need. This software helps your office reclaim valuable production hours to focus on more important tasks that are on your plate for the day.
Self-Scheduling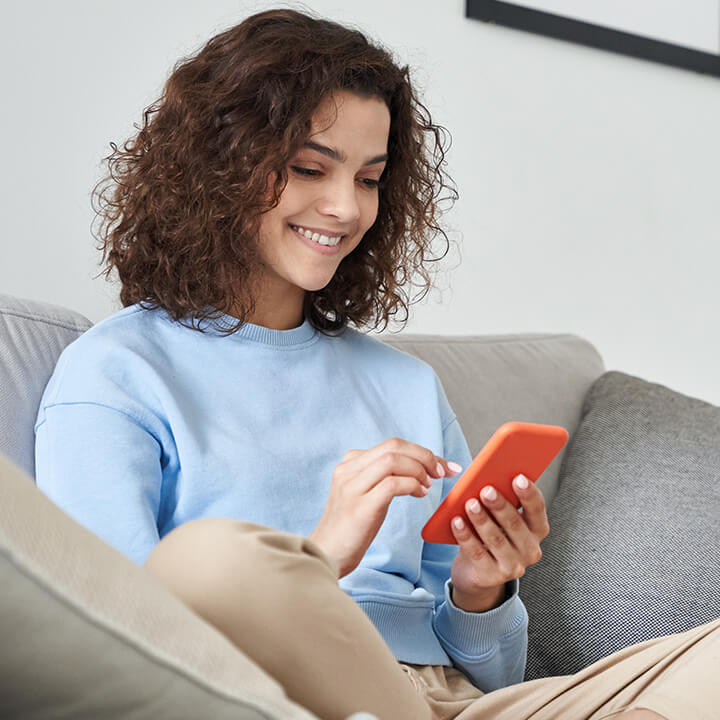 One of the most convenient aspects of using online scheduling software is that it's accessible from any smart device or computer. Gone are the days of calling in to book a hygiene appointment. Now, patients can pull up your calendar from home, the gym, or even their workplace and book a visit.
Round-the-Clock Appointment Booking
Did you know that your patients are more likely to book their dental appointments on a Sunday night between 4 and 8 p.m? It's unlikely your office is open during this window which means these prospects are scheduling with dental offices offering 24/7 online booking.
Remember, your business hours are very similar to an average work schedule. How are patients going to find time to call your office to book their annual cleaning? They probably won't! This is why having an appointment calendar on your dental website is so important. Because these programs automate the entire scheduling process, your team doesn't need to speak with patients when setting up a visit.
Automated Reminder Messaging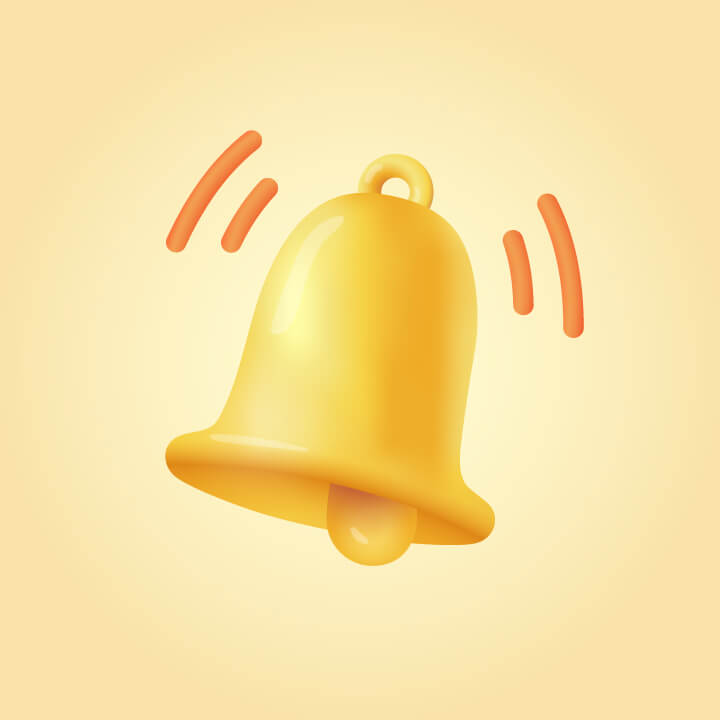 Wouldn't it be amazing that as soon as a patient books your PMS gets updated? How nice would it be for your scheduler to send off confirmation and reminder messages until the appointment is complete?
Any dental appointment scheduling software you choose should have this ability. It's crucial in reducing costly no-shows and last-minute cancellations, as well as freeing up production time while simultaneously improving treatment compliance.
Additional Dental Scheduling Software Considerations
Introducing a new software of any kind to your dental operations can be a stressful experience for your team. So, any provider you choose must make this transition as seamless as possible.
Here are a few expectations you should expect during the implementation of a new scheduler:
Onboarding Support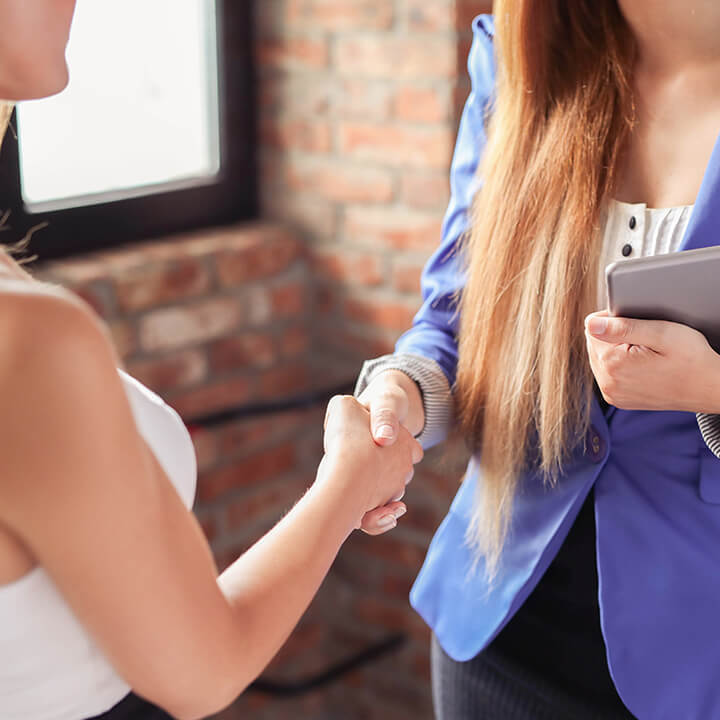 Believe it or not, not every online scheduling platform comes with in-person or virtual training or even phone support! Some companies have extensive knowledge bases covering every aspect of their software. However, if your team is struggling to use this new software efficiently, who will help? Only choose providers that offer comprehensive training and ongoing support to ensure you and your team get the most out of its features.
Technical Support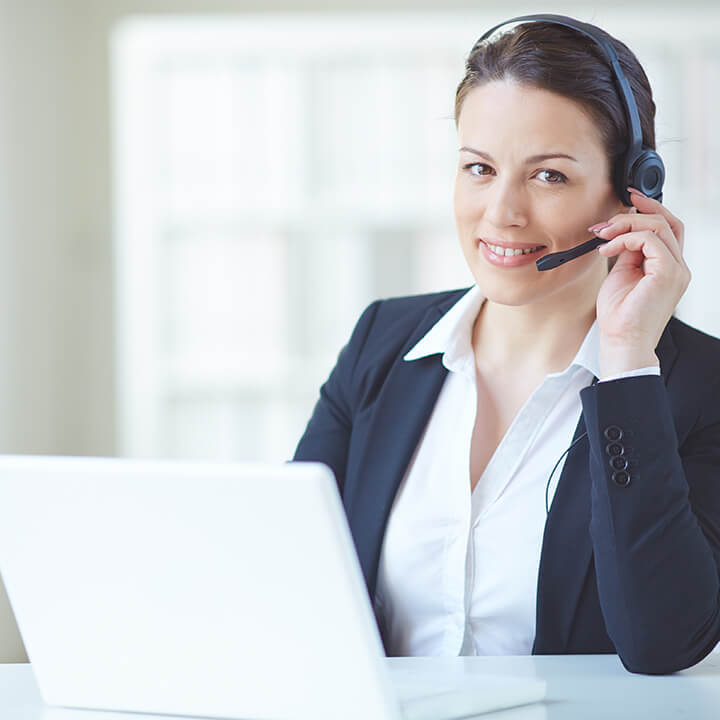 When making your decision, keep in mind what would happen if prospective and existing patients could book their appointments. Could your team handle the influx of calls until a solution is worked out? How many bookings could be lost during an outage?
You need to remember these details to evaluate the level and availability of support you can expect to receive.
Integrates with Existing Practice Management Software
To get the most efficiency out of your new scheduler, make sure you choose software that can integrate with your existing PMS. Companies like Adit specifically develop digital management tools to supplement the current platform your dental office relies on to handle day-to-day operations.
Instead of your team having to enter online bookings into a separate internal calendar, your new scheduler should be synced with it and update new appointments automatically.
Patient-Centric Navigation
Patients need intuitive controls and features that make scheduling an appointment with your dental clinic a breeze. They are the ones using your scheduler so focusing on a smooth user experience is essential. This means providing real-time calendar updates, automated confirmations and reminders, and straightforward cancellation and rescheduling options.
The Best Dental Scheduling Software That Converts
Narrow down your options as you review the many scheduling softwares shared in this guide by creating a shortlist of applications that support the unique needs of your dental practice.
You can filter your choices by ensuring they all offer the following features at a minimum:
Self-scheduling
Syncs with your internal calendar
Automated appointment confirmations and reminders
Two-way patient messaging
Virtual check-ins
Follow-up surveys
Online payment processing
Patient recall
Ready to discover which leading appointment scheduler in 2023 is a good fit for your dental practice? Let's dive in!
Adit
4.8 Stars on Capterra (2023)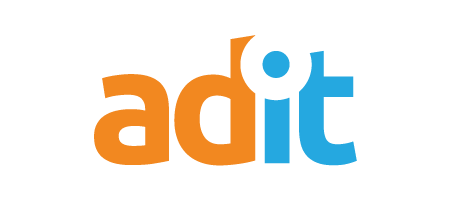 While Adit serves as an all-in-one dental practice management platform, its online scheduling integrations and advanced appointment reminder automation are hard to beat.
Key Features
Online Scheduling
Automated Reminders
Billing
Multi-modal Payment Processing
Practice Analytics
2-Way Text Messaging
Mobile Apps for Android and iOS
Online Patient Portal
Patient Forms
Centralized Patient Communications
| | |
| --- | --- |
| Training | Support |
| ✅ Live Online | ✅ Phone Support |
| ✅ Webinars | ✅ Email |
| ✅ Documentation | ✅ Chat |
| ✅ Videos | |
Final Verdict
Adit's online scheduling empowers patients to book appointments through an integrated scheduler on your dental website. You can also sync this feature with your existing practice management system so visits get automatically updated to your office's internal calendar.
Adit's online scheduling module is fully customizable, so your patients can search for availability based on multiple filters, including by preferred dentist, office location, and needed treatment. These specifications make it more likely prospective patients will convert into booked appointments. Plus, your calendar availability is updated every couple of minutes so when someone cancels, that vacant time slot is immediately made available. This means fewer no-shows and more billable procedures each month.
Developers have additional scheduling features, including automated reminders, digital patient forms for paperless onboarding, teledental capability to increase patient access to care, and more.
This company is also one of the rare few that offer a Patient Booking Guarantee where payment won't be due until you get results.
Curve
4.4 Stars on Capterra (2023)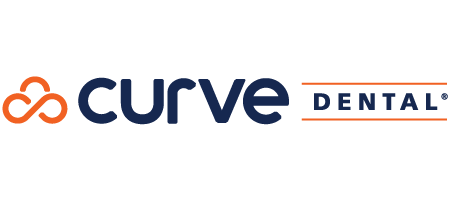 Curve Dental provides practice management software packaged as an intuitive patient engagement solution that can streamline every aspect of your dental business.
| | |
| --- | --- |
| Training | Support |
| ✅ In Person | ✅ Help Desk |
| ✅ Live Online | ✅ Email |
| ✅ Webinars | ✅ Phone Support |
| ✅ Documentation | ✅ Chat |
| ✅ Videos | ✅ Live Reps |
| | ✅ Knowledge Base |
| | ✅ Forums |
Key Features
Scheduling and Reminders
Billing
Reporting
Online Patient Portal
Insurance Management
Credit Card Processing
Mobile Computing
Dental Charting
Smart Forms
Digital Imaging
Patient Communication
Periodontal Charting
Clinical Notes
Final Verdict
Curve uses an appointment book integration that can sync with stored patient data. This feature ensures appropriate treatment cadence, predictable workloads and automates the confirmation and reminder process.
The appointment book integrates with other parts of the Curve platform and existing software to populate patient data automatically when scheduling confirmations and reminders. Features of the scheduler include detailed visit notations, including the addition of procedure codes.
Curve also offers paperless onboarding via a patient's favorite computer or smart device. Or, your office can use a kiosk or tablet for them to complete paperwork on arrival. One drawback is that Curve just recently implemented its LocalMed integration. This feature allows your team to accept booked appointments made online. Because it's a new tool, the learning curve and functionality could be challenging during the initial launch.
tab32
4.4 Stars on Capterra (2023)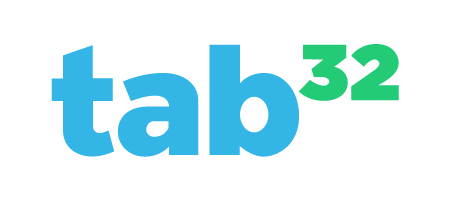 Dentists that rely on tab32 for their cloud-based dental practice management solutions enjoy a data-driven platform that streamlines clinic operational, administrative, and marketing tasks.
| | |
| --- | --- |
| Training | Support |
| ✅ Live Online | ✅ Help Desk |
| ✅ Webinars | ✅ Email |
| ✅ Documentation | ✅ Phone Support |
| ✅ Videos | ✅ Chat |
| | ✅ Knowledge Base |
Key Features
Online Booking
Advanced Scheduling
Electronic Patient Forms
Feedback Requests
Charting
2-way Patient Texting
Billing
Detailed Analytics
Teledentistry
Final Verdict
Tab32 features built-in scheduling tools that give your team more appointment and treatment management control. While the customizations of digital patient forms and auto-population of patient data are helpful, they can be overwhelming and will require dedication to ensure your team is taking advantage of the many features that will drive prospects to book. Because there are three separate software package tiers, make sure to thoroughly evaluate which best fits your dental practice needs.
Dentrix
4.3 Stars on Capterra (2023)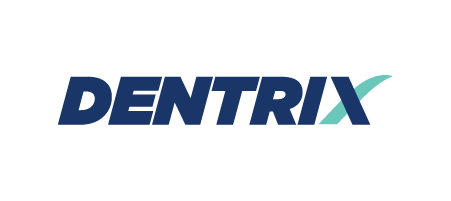 As a long-standing favorite dental PMS software, Dentrix has worked hard to become a trusted name in dentistry. Despite being an on-site solution, its customizable schedule and robust range of digital tools benefit conversion rates.
| | |
| --- | --- |
| Training | Support |
| ✅ In Person | ✅ Help Desk |
| ✅ Webinars | ✅ Email |
| ✅ Documentation | ✅ Knowledge Base |
| ✅ Videos | ✅ Forums |
Key Features
Appointment Management
Calendar Management
Patient Kiosks
Payment Processing
Claims Processing
3D Clinical Charting
Patient Communications Manager
Billing and Collections
Payment Plan Management
Digital Imaging
Website Management
Financial Planning
Final Verdict
Dentrix takes a centralized scheduling approach that provides convenient color-coding and filtering by specific features, such as location, treatment type, or dental professional. The Fill Appointment feature reduces no-show rates and offers convenient rescheduling options to ensure patients still receive the oral health care services they need.
One issue with Dentrix is its waning modernity. Some features need updated dashboards and interfaces to help bring up to speed with more tech-forward dental software options like
Modento
4.8 Stars on Capterra (2023)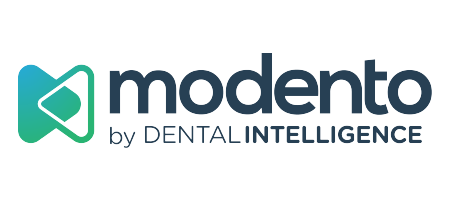 Another well-received patient management platform that dentists rely on is Modento. This particular software option is popular with larger dental practices seeking to strengthen patient relationships.
| | |
| --- | --- |
| Training | Support |
| ✅ In Person | ✅ Help Desk |
| ✅ Live Online | ✅ Email |
| ✅ Webinars | ✅ Knowledge Base |
| ✅ Documentation | ✅ Forums |
| ✅ Videos | ✅ Phone Support |
| | ✅ Chat |
Key Features
Patient Portal
Appointment Reminders
Online Forms
Patient Kiosk
Virtual Check-Ins
Mobile Apps
Two-way Messaging
Treatment Plans
Internal Chat
Online Payments
Review Management
Final Verdict
Its online scheduling application provides real-time appointment availability so your patients can book their visits without having to call first. Because Modento is cloud-based, its developers ensured that it can integrate with your current PMS. Prospective and existing patients will enjoy other features, such as remote check-in, automated reminders, and convenient digital forms which lessen in-office wait times.
Open Dental
4.6 Stars on Capterra (2023)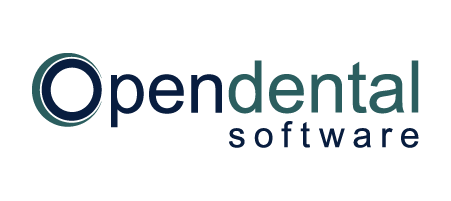 Open Dental is a server-based dental management software that provides a suite of practice management tools to help your office run efficiently. This software has some web-based capabilities that add an extra level of convenience for your team and patients, including Web Forms and Web Sched.
| | |
| --- | --- |
| Training | Support |
| ✅ In Person | ✅ Chat |
| ✅ Live Online | ✅ Forums |
| ✅ Webinars | |
| ✅ Documentation | |
Key Features
Appointment Management and Reminders
Patient Portal
Patient Records Management
Hands-free Charting
Medical Billing
Orthodontic Charting
Imaging and X-rays
Claim Management
Treatment Planning
Patient Texting
Final Verdict
Open Dental's appointment scheduling features have specific web browser requirements and text integrations to function. Your office will also need to sign up for a separate eServices agreement not part of the monthly bundled pricing. However, the benefit may outweigh this inconvenience because patients get 24/7 access to the scheduler from anywhere they have a web connection. This flexibility may help draw in and convert more prospects who have odd working hours and normally can't call during your business hours.
Total Dental
4 Stars on Capterra (2023)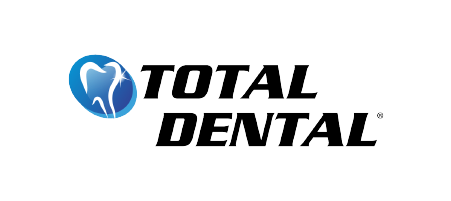 Another cloud-based PMS solution that has conversion power is Total Dental. This software provides several practice management tools designed to help DSOs and larger practices to run more efficiently and improve patient experiences.
| | |
| --- | --- |
| Training | Support |
| ✅ Live Online | ✅ Help Desk |
| ✅ Webinars | ✅ Email |
| ✅ Documentation | ✅ Phone Support |
| | ✅ Chat |
Key Features
Calendar Management
Appointment Reminders and Recall
Electronic Health Records
Accounting and Billing Integrations
Dental and Perio Charting
Built-in CDX codes
HIPAA Compliant
Real-time Backups
ePrescribing
Claims Management
DEXIS Integration
Treatment Planning
Final Verdict
A clear understanding of how dental offices work is apparent in the numerous features that Open Dental provides its clients. Keep in mind, that this company doesn't offer a clear picture of its scheduling capabilities other than your team being able to set and manage appointments in a calendar. While this PMS has the tools to create a streamlined patient onboarding experience, you'll need to contact a representative directly to get details and research the many positive reviews other dental offices have shared.
Dovetail
4.5 Stars on Capterra (2023)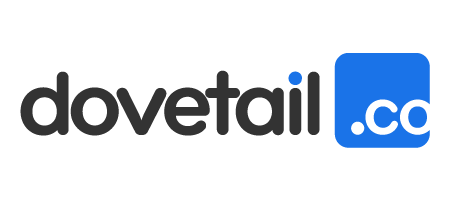 This web-based PMS platform is designed for scalability and ease of access for its users. Mobile functionality makes processing payments, submitting patient forms, and managing health records convenient.
| | |
| --- | --- |
| Training | Support |
| ✅ In Person | ✅ Help Desk |
| ✅ Live Online | ✅ Email |
| ✅ Webinars | ✅ Knowledge Base |
| ✅ Documentation | ✅ Forums |
| ✅ Videos | ✅ Phone Support |
| | ✅ Live Chat |
| | ✅ Chat |
Key Features
Scheduling
Patient Portal
Billing
Medical History
Dental Records Management
Treatment Plans
File-sharing Integrations
Progress Notes
e-Prescriptions (US only)
Mobile Payments
Landline-based Text and SMS
Team Management
Web-based Insurance Claims
Final Verdict
Much like other practice management packages, Dovetail takes a more modern approach to appointment management, such as using email and not the post to follow up on missed visits. Patient engagement is high thanks to secure SMS communications. Your team will appreciate automatic calendar updates when patients confirm their appointments get confirmed. Mobile payment features and a web-based patient portal create a new level of accessibility that will keep visitors returning for care.
PatientPop
‍4.2 Stars on Capterra (2023)
If your office wants to create a more modern clinic experience, PatientPop provides automation-based tools and processes to streamline operations and improve patient outcomes.
| | |
| --- | --- |
| Training | Support |
| ✅ In Person | ✅ Help Desk |
| ✅ Live Online | ✅ Email |
| ✅ Webinars | ✅ Forums |
| ✅ Documentation | ✅ Knowledge Base |
| ✅ Videos | ✅ Phone Support |
| | ✅ Chat |
Key Features
Online Scheduling
Automated Reminders and Appointment Confirmations
Secure Two-way Text Messaging
Patient Feedback Surveys and Requests
Final Verdict
Empower patients with online self-scheduling tools that allow them to book appointments at their convenience. To ensure patients don't forget about upcoming dental appointments, this application uses an automated reminder process to keep them engaged and unlikely to no-show or cancel. Add automated feedback requests, and your clinic can boost its online reputation quickly and efficiently to convert prospects considering your office for care.
MOGO Azure
4.4 Stars on Capterra (2023)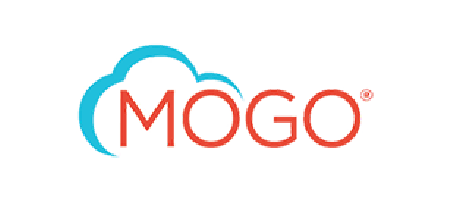 MOGO Azure is a PMS solution powered by Microsoft Azure and is well-known in the dental industry for over 30 years. This cloud-based solution features a full suite of practice management tools that cover every aspect of running a busy dental clinic.
| | |
| --- | --- |
| Training | Support |
| ✅ In Person | ✅ Help Desk |
| ✅ Live Online | ✅ Email |
| ✅ Documentation | ✅ Knowledge Base |
| ✅ Videos | ✅ Forums |
| | ✅ Phone Support |
| | ✅ Chat |
Key Features
Online Patient Scheduling
Digital Patient Forms
eReminders
Flexible Billing
Patient eSignature
Digital Imaging
Daily Cloud Backups
Final Verdict
MOGO Azure offers a wide range of scheduling features, including automated appointment reminders, dental anniversaries, birthdays, and more. These communications can be sent to patient email addresses and cell phones via secure text messaging which tracks responses to update your calendar. However, there aren't any smartphone applications, which could be inconvenient for younger adult patients who are constantly on the go.
Easy Dental
3.6 Stars on Capterra (2023)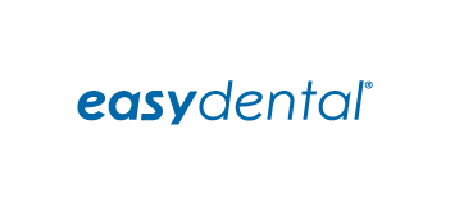 At first blush, one might be skeptical of Easy Dental because of its limited training and support. But, this dental software company does understand what digital tools are essential to creating efficient operational and administrative processes that drive patient satisfaction.
| | |
| --- | --- |
| Training | Support |
| ✅ Documentation | ✅ 24/7 Live Support |
Key Features
Scheduling
Recall
Perio and Clinical Charting
Online Data Backups
Electronic Insurance Claims
Patient EHR
Billing Services
Treatment Planning
Integrated Card Payment Processing
Financial Reporting
CareCredit Financing
Final Verdict
Within Easy Dental's scheduling module, your team can generate customized calendars for each dental professional in your practice. This feature also tracks patient preferences, including those willing to take an earlier appointment as they come available. This helps reduce no-show rates and convert prospects into booked appointments by not making them wait for care.
SimplyBook.me
4.6 Stars on Capterra (2023)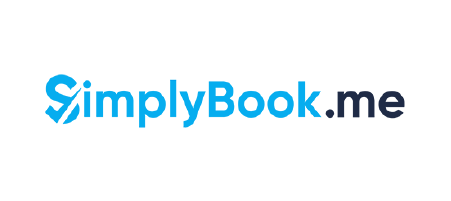 Another scheduling software that taps into your social media presence to attract new patients is SImplyBook.me. This online booking platform works well for dental providers and other service-based businesses needing a customizable scheduler to boost conversion rates.
| | |
| --- | --- |
| Training | Support |
| ✅ Live Online | ✅ Help Desk |
| ✅ Webinars | ✅ Email |
| ✅ Documentation | ✅ Forums |
| ✅ Videos | ✅ Knowledge Base |
| | ✅ Chat |
Key Features
Online Scheduling
Reminders
Online Payments
Final Verdict
While this scheduler isn't specifically for dentists, SimplyBook.me's focus on service-based businesses created a comprehensive cloud-based scheduling application ideal for the dental industry. Conversions are supported through intuitive online scheduling and convenient web-based bill pay features. With automated confirmations and reminders sent to both patient and provider via email or SMS messaging, it's not a surprise this free booking solution has grown in popularity.
Datacon
4.8 Stars on Capterra (2023)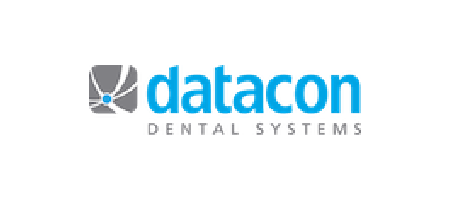 A lesser-known but growing practice management solution is Datacon. This platform is a hybrid of everything you love about mobile connectivity, on-site server security, and cloud data storage.
With a platform that features a wide range of Mac and PC-friendly features, It's not hard to see why it gets such great reviews.
| | |
| --- | --- |
| Training | Support |
| ✅ In Person | ✅ Phone Support |
| ✅ Live Online | ✅ Email |
Key Features
Patient scheduling
Billing
Paperless Practice Management
Customizable Reporting
X-ray Integration
PayConnect integration
Final Verdict
Datacon's ability to sync its features to iOS and Android devices and operate on both Windows and Mac simultaneously makes it easy to convert prospects into booked appointments. Scheduling is attractive to patients because one can set up their visit at any time on their mobile, including emergency appointments.
Appointy
4.6 Stars on Capterra (2023)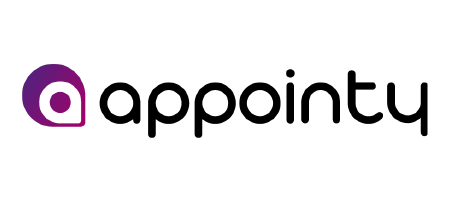 For some practices, the idea of having to pay for a scheduler upgrade isn't in the budget. Enter the web-based booking platform Appointy, a free scheduling tool that can tap into your dental website and social media profiles to draw in new dental patients.
| | |
| --- | --- |
| Training | Support |
| ✅ In Person | ✅ Help Desk |
| ✅ Live Online | ✅ Email |
| ✅ Documentation | ✅ Forums |
| ✅ Videos | ✅ Knowledge Base |
| | ✅ Phone Support |
| | ✅ 24/7 Live Chat |
Key Features
Google Bookings
Social Media Scheduling
Automated Reminders
Online Payments
Final Verdict
By using embedded widgets, your office can enable social media users to access your calendar and book appointments. With automated confirmations and reminders, this freeware will help you reduce occurrences of missed appointments and cancellations thanks to timely messaging and rescheduling opportunities.
iDentalSoft
4.6 Stars on Capterra (2023)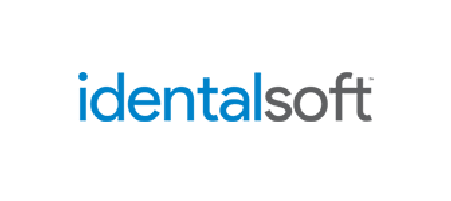 Since 2010, iDentalSoft has offered a practical web-based dental PMS that incorporates value, on-demand training, and platform-friendly features. Well-known for its seamless integrative approach, this may be the tech-forward solution needed to boost your dental office's conversion rates.
| | |
| --- | --- |
| Training | Support |
| ✅ In Person | ✅ Help Desk |
| ✅ Live Online | ✅ Email |
| ✅ Webinars | ✅ Knowledge Base |
| ✅ Documentation | ✅ Phone Support |
| | ✅ Chat |
Key Features
Smart Scheduling
Patient Self-Check-In
Online Patient Portal
Automated Recall and Reminders
Intuitive charting
Treatment planningOnline bill pay
Imaging Features
eClaims and Eligibility Check
ePrescriptions
Centralized Patient Communications
Automatic Data Backups
Final Verdict
The scheduling system from an administrative standpoint is extremely customizable, making it possible to find available time slots using a variety of filters. With a color-coded appointment status tracker, your team can stay on top of potential no-shows when patients don't confirm. Streamline appointments by creating time blocks for specific procedures and enable patients to handle registration, complete consent documentation, pay their bills, and set up appointments through an online portal.
Cloud 9
4.6 Stars on Capterra (2023)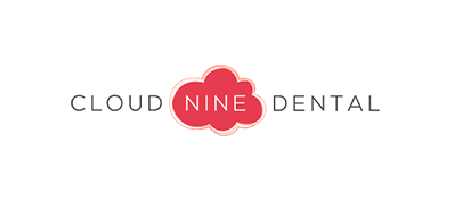 Cloud 9 provides a cloud-based dental practice management solution for ortho and pediatric dental offices. It's well-known for outstanding customer support and intuitive features that create a smooth user experience.
| | |
| --- | --- |
| Training | Support |
| ✅ Webinars | ✅ Email |
| | ✅ Webinars |
Key Features
Customized Scheduling
Appointment Reminders
Patient Portal
Check-in Kiosk
Imaging Suite
Interoffice Chat
Electronic Billing
Insurance Claim eFiling s
Credit card Processing
Final Verdict
Cloud9 offers two forms of their PMS platform: Ortho and Pediatric. We chose this software to make our list because specialized practice management systems that are specialty-specific can be hard to find. Scheduling is convenient and customizable, using automated reminder and recall requests with tailored messages for your patients.
Cloud9 also boasts a patient portal where patients can book appointments, view account information, and make payments. Convenience is a core theme of this software that won't go unnoticed by your patients.
Apptoto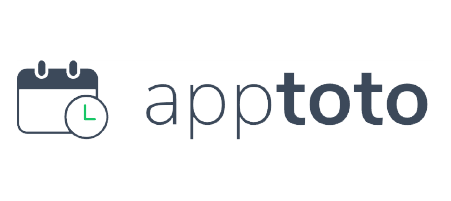 If you already have a comprehensive dental practice management system, but its scheduler is lacking, consider Apptoto. This software focuses strictly on scheduling and provides next-level customization of reminders, follow-up requests, and more.
| | |
| --- | --- |
| Training | Support |
| ✅ Live Online | ✅ Help Desk |
| ✅ Webinars | ✅ Email |
| ✅ Documentation | ✅ Forums |
| ✅ Videos | ✅ Knowledge Base |
| | ✅ Phone Support |
| | ✅ Chat |
Key Features
Online Scheduling
Reminders
Online Payment
HIPAA-Compliant Two-way Messaging
Final Verdict
As a cloud-based solution, Apptoto delivers a scalable scheduling solution that can balance workflows throughout your dental practice. With multi-lingual messaging capabilities, your team can communicate the urgency of upcoming visits and provide patients with a convenient way to communicate via text reminders and responses.
Solutionreach
3.9 Stars on Capterra (2023)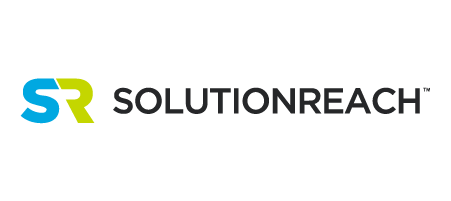 This cloud-based dental PMS focuses on creating practice efficiency by automating many of your practice's day-to-day routines. Solutionreach also boasts reputation management features that leverage patient testimonials to boost conversion rates.
| | |
| --- | --- |
| Training | Support |
| ✅ In Person | ✅ Help Desk |
| ✅ Live Online | ✅ Email |
| ✅ Webinars | ✅ Knowledge Base |
| ✅ Documentation | ✅ Phone Support |
| ✅ Videos | ✅ Chat |
Key Features
Online scheduling
Recall
Appointment Reminders
Paperless Intake
Telehealth
Payment Reminders
Online Reputation Management
Final Verdict
One of the most defining features of this application is the focus on communication. Solutionreach takes an automated approach to appointment reminders that will share vacant time slots with other patients to keep your chair full and help them receive care when needed. The online scheduling system is easily incorporated into this messaging via a linked text or email. Patients can submit appointment requests from their favorite smart device or computer from the comfort of home.
CareStack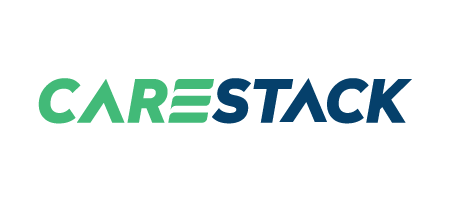 4.6 Stars on Capterra (2023)
Create the best dental experience from the moment a prospective patient visits your website and books an appointment until they leave your office with a brand new smile. CareStack's all-in-one practice management software streamlines nearly every aspect of your practice no matter what your scale.
| | |
| --- | --- |
| Training | Support |
| ✅ In Person | ✅ Help Desk |
| ✅ Live Online | ✅ Email |
| ✅ Webinars | ✅ Forums |
| ✅ Documentation | ✅ Phone Support |
| ✅ Videos | ✅ Live Chat 24/7 |
Key Features
Appointment Scheduling and Reminders
Billing
Charting and Progress Notes
Imaging and X-rays
Treatment Planning
Insurance Claim Management
Final Verdict
For many new dental patients, the biggest reason they convert into booked appointments is convenience and accessibility. With CareStack's smart calendar feature and patient scheduling module, appointments can be set up by a dentist or their patient. Couple this with curbside check-in to provide assurances about COVID-19 exposure and demonstrate how your team prioritizes patients' health and safety while in your care.
NexHealth
5 Stars on Capterra (2023)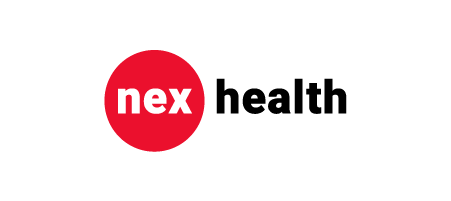 As one of the top dental practice management platforms on the market, NexHealth has made a name for itself by seamlessly integrating its digital tools with existing EHR and PMS software. Its primary purpose is to streamline a dental practice's business workflows through cloud-based features.
| | |
| --- | --- |
| Training | Support |
| ✅ In Person | ✅ Help Desk |
| ✅ Live Online | ✅ Email |
| ✅ Webinars | ✅ Chat |
| ✅ Documentation | |
Key Features
Real-time Online Scheduling
Automated Reminders
Patient Recalls
Virtual Waiting List
Online Payment Processing
Online Patient Forms
Feedback Surveys
Text-based and Email Marketing Campaigns
Final Verdict
NexHealth's real-time scheduling easily embeds into patient communication channels, including email and text, taking patient engagement to the next level. This platform also relies on automated reminders and recall messaging so that prospects never fall through the cracks. With real-time appointment scheduling, electronic forms, and virtual waitlists, NexHealth has all the tools you need to create a smooth patient experience.
Denticon
4.7 Stars on Capterra (2023)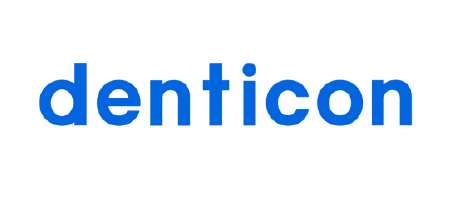 Denticon is a dental practice management solution created by Planet DDS. This cloud-based platform offers tools and features that can scale quickly to accommodate the operational and administrative needs of any sized practice.
| | |
| --- | --- |
| Training | Support |
| ✅ In Person | ✅ Help Desk |
| ✅ Live Online | ✅ Email |
| ✅ Webinars | ✅ Forums |
| ✅ Documentation | ✅ Knowledge Base |
| ✅ Videos | ✅ Phone Support |
| | ✅ Chat |
Key Features
Online Appointment Scheduling
Centralized Patient Data Storage
Patient Communication
Supports Multi-Location Practices
Final Verdict
The online scheduler empowers patients to self-book according to the provider they wish to see, type of appointment, location, and preferred time slot. Prospects looking for practices that make scheduling for the household a breeze will appreciate Denticon's family scheduling feature. Currently, Denticon only offers a mobile app on the iOS platform, which seems counterintuitive to its cloud-based functionality.
SimplePractice
4.6 Stars on Capterra (2023)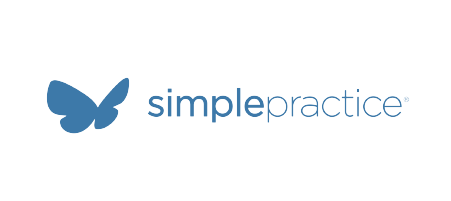 Every PMS provider in our list is HIPAA-compliant, but SimplePractice PMS makes it possible to securely access your patient data from anywhere. This platform focuses on improving your marketing strategy by creating a dental website that seamlessly integrates with your EHR to provide a mobile-friendly user experience for patients.
| | |
| --- | --- |
| Training | Support |
| ✅ Live Online | ✅ Help Desk |
| ✅ Webinars | ✅ Email |
| ✅ Documentation | ✅ Forums |
| ✅ Videos | ✅ Knowledge Base |
| | ✅ Phone Support |
| | ✅ Chat |
Key Features
Online Scheduling
Customized Paperless Intake
Treatment Planning
Billing and Payment Processing
Telehealth
Electronic Insurance Claim Submission
Final Verdict
SimplePractice provides users with an intuitive online booking interface where one can request an appointment time based on their availability and not that of the doctor. This process requires confirmation from your staff. Once approved, this application offers unlimited reminder messaging to minimize last-minute cancellations and no-shows. While this may seem tedious, prospects will appreciate being able to get oral healthcare on their terms, including via virtual consultations.
Convenient Dental Scheduling Software That Drives Conversions and Efficiency
Any software solutions your dental practice relies on should do more than simply complete a task. It needs to contribute to the entirety of your business so your business goals are more achievable. Scheduling software on its own can accomplish many things, such as balancing workloads, streamlining communication, and creating a smoother patient experience.
At Adit, we know everything there is to know about the dental industry and what it takes to be successful in attracting and converting new patients. It takes an innovative management solution created by a company that wants to improve every aspect of your clinic. Our team of developers has created over 15 digital tools designed specifically for this industry, including:
Adit Voice
Patient Recall
Call Tracking
Telemed
Pozative Reviews
Adit Pay
Internal Chat
2-Way Patient Messaging
Practice Analytics
Online Scheduling
Patient Forms
Appointment Reminders
And so much more!
To learn more about how your dental practice could reach new levels of efficiency, growth, and patient care, schedule your free demo.