In today's ever-evolving healthcare landscape, data analysis is an indispensable tool across various industries, including dentistry. Dental practices can leverage analytics software to gain valuable insights that significantly enhance patient care and treatment outcomes. Delving into patient data and leveraging advanced analytics tools makes it possible to create personalized care plans, identify treatment patterns, refine protocols, and elevate the patient experience.
The availability of dental analytics software opens up new possibilities for dental professionals to harness the power of data and make informed decisions based on evidence. Today, dentists have access to vast amounts of patient data collected within their practice. With this information, practices can unlock valuable insights that drive more personalized, effective, and efficient care.
Let's look at how this transformative technology enables your dental clinic to achieve unparalleled patient-centered dental services.
Analyzing Patient Data for Informed Decision-Making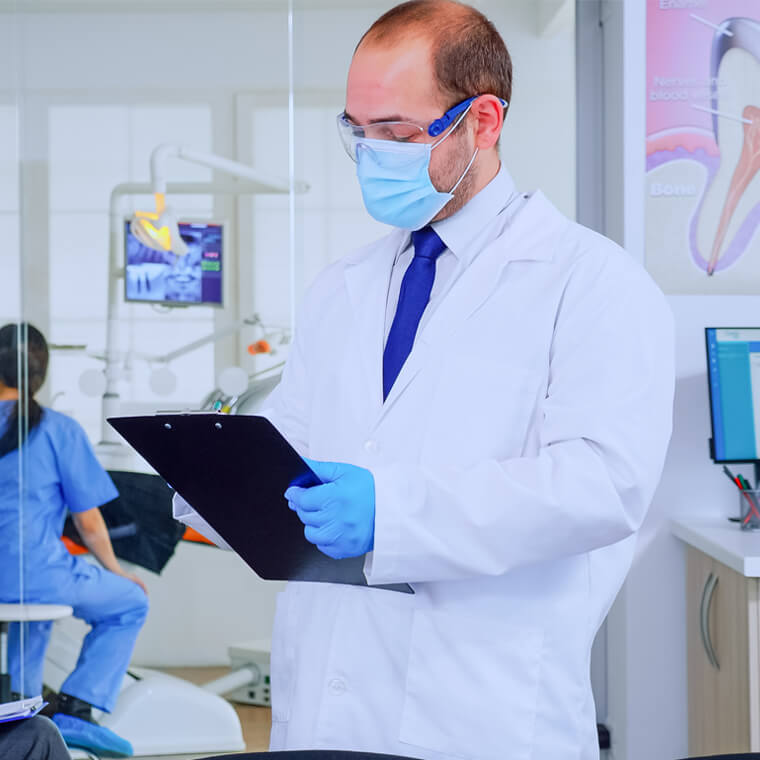 Dental analytics software empowers dental professionals to delve deep into patient data, such as treatment histories, clinical outcomes, and feedback. This comprehensive analysis provides a holistic view of each patient's oral health journey.
By studying treatment histories, you and your team can identify the trends and factors contributing to successful treatment results. This valuable information creates more-informed decisions when it comes to diagnosis, treatment planning, and the overall management of patient oral health.
Did you know that dental analytics software can identify specific treatment protocols that have proven effective for similar cases? The ability to analyze patient data in real time keeps your clinic up to date with the latest developments and makes evidence-based decisions that provide more targeted care.
Tailoring Treatment Plans for Individual Needs
Every patient is unique, and their oral health requirements may vary. Dental analytics software empowers dentists to personalize treatment plans based on individual needs.
Data analysis makes it possible to assess what factors in your clinical operations and patient communications are supporting compliance and what aren't. This insight allows your team to pivot sooner when adjustments are necessary to support patient care goals.
Using data to assess individual patient needs makes treatment plan customization more effective and accounts for each patient's specific conditions, preferences, and goals.
Refining Treatment Protocols through Clinical Outcome Analysis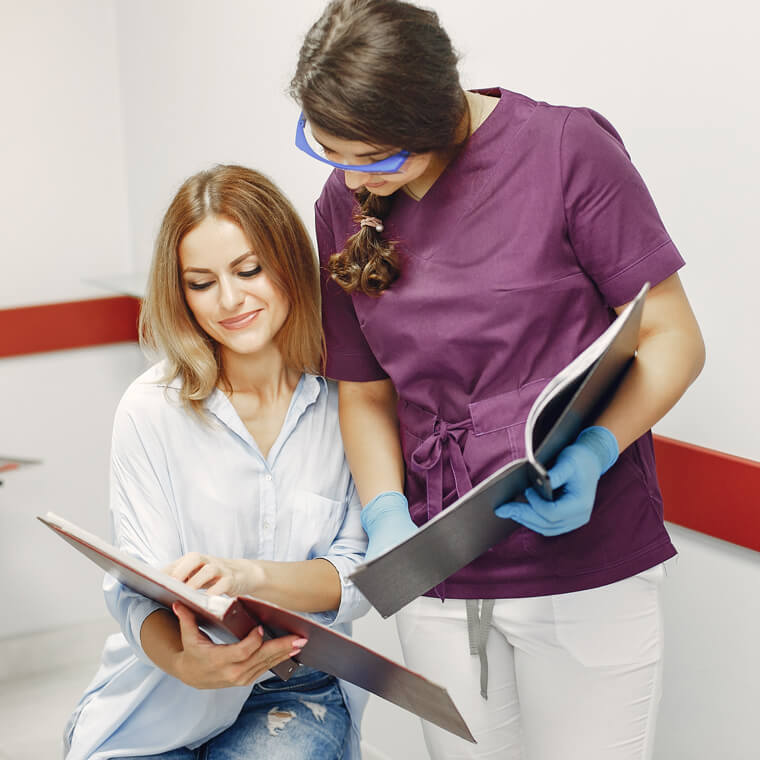 Dental analytics software enables dentists to track clinical outcomes and the success rates of various procedures and interventions. Carefully evaluating the effectiveness of different treatment approaches allows clinicians to refine their treatment protocols and make adjustments more confidently.
Harnessing Patient Feedback for Improved Patient Experience
Patient feedback is a valuable resource that can be effectively harnessed through dental analytics software. By aggregating and evaluating patient feedback, your practice can gain insights into patient satisfaction levels, determine processes needing improvement, and enhance the overall patient experience by taking actionable steps in response.
With modern practice management solutions like Adit, your team can analyze website conversion rates, track calls, and request and manage patient feedback. These features make it possible to take a proactive approach to the patient experience in your dental office, fostering stronger patient relationships, building trust, and improving overall satisfaction.
Embracing Technology for Improved Dental Care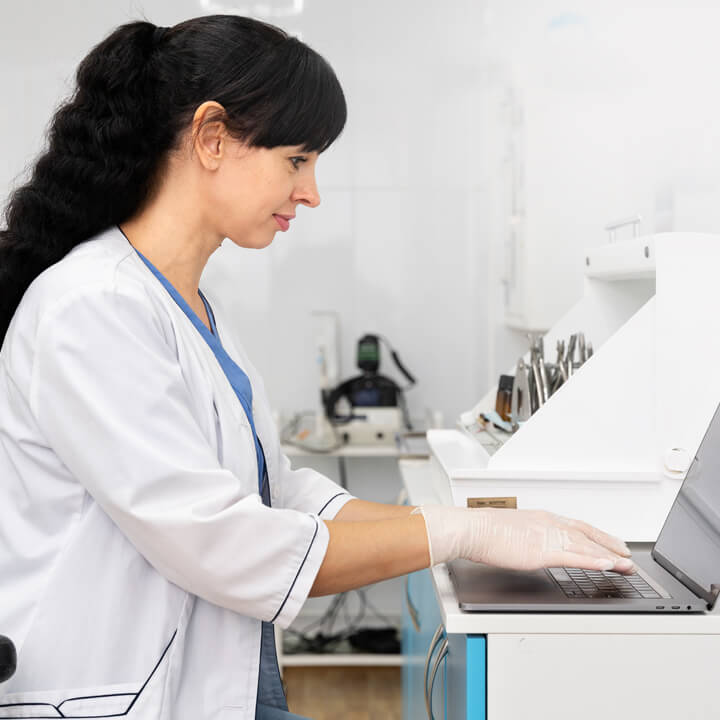 Dental practices that invest in modern technology, including dental analytics software, are better positioned to enhance patient care and treatment outcomes. Leveraging cutting-edge practice management tools can streamline workflows, optimize resource allocation, and improve the overall efficiency of the practice.
For example, Adit Practice Analytics automates data analysis, streamlines administrative tasks, and provides real-time insights. These features create a balanced workflow and store your EHR information in a centralized database. This means your team can collaborate quickly and easily, empowering them to access important treatment information and make informed decisions promptly.
Adit's technology-driven approach enhances efficiency, reduces manual errors, and improves the accuracy of treatment planning and patient management. It should be no surprise that over 50% of dentists already rely on some form of data analysis for their EHR.
Leveraging Data for Predictive Analytics
Dental analytics software goes beyond analyzing historical patient data; it empowers dental professionals to leverage predictive analytics. By analyzing patterns and trends in patient data, your office can accurately predict potential oral health issues or treatment outcomes and take preventive measures to mitigate the risk.
However, predictive analysis isn't only about patient care, but also the health of your practice. As your dental office grows, you may struggle to scale or stay ahead of economic downturns. The power of data analytics is it can give a real-time analysis of your finances, treatment trends, patient behavior shifts, and cost metrics that is not only predictive but actionable. Clearly, predictive analytics give solo and group practices a distinct advantage in every aspect.
Enhancing Efficiency and Streamlining Workflow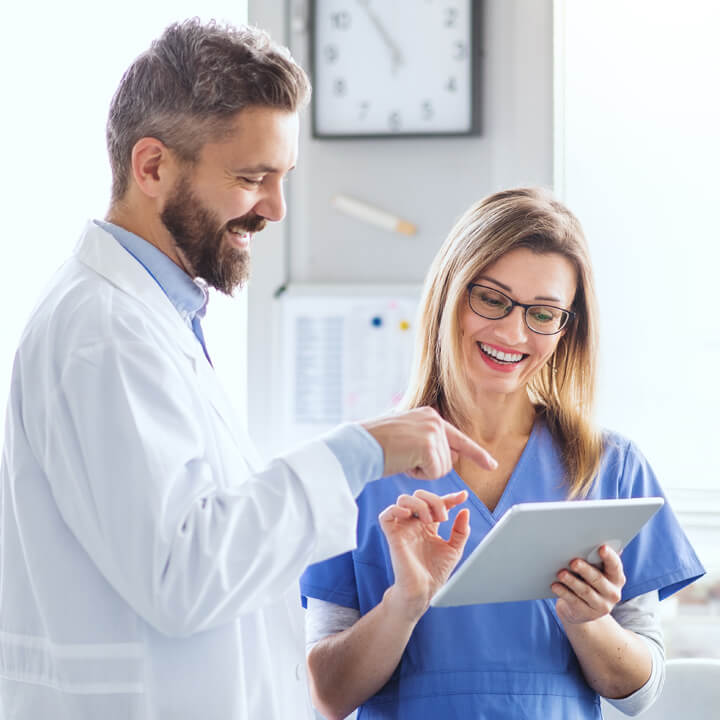 Efficiency is paramount in dental practices, and dental analytics software plays a pivotal role in optimizing practice workflows. By automating data analysis and providing real-time insights, dental professionals can streamline administrative tasks, improve communication, and enhance overall practice management.
For example, Adit practice management software can automate appointment scheduling, allowing patients to book appointments online and reducing the administrative burden on staff. At the same time, its practice analytics tool tracks crucial KPIs, such as case acceptance, production per employee, and financial metrics. All of these moving parts work together to provide a patient-centric PMS platform to drive growth and revenue.
The Future of Dental Analytics
Dental analytics is already revolutionizing how dental practices operate and deliver care. With the advent of artificial intelligence (AI) and machine learning algorithms, the potential for extracting meaningful insights from vast amounts of dental data is unprecedented.
One area where the future of dental analytics holds great promise is diagnostics. Advanced algorithms can analyze dental images, such as X-rays and intraoral scans, with remarkable accuracy, aiding in detecting oral diseases and abnormalities at earlier stages than ever before. By leveraging AI-powered image recognition and pattern analysis, dentists will diagnose conditions more effectively, leading to timelier interventions.
Treatment planning is another aspect that will be greatly influenced by dental analytics. Soon, data analysis will further integrate patient data, including medical history, oral health records, and personal preferences, to provide dentists with comprehensive insights. This will create laser-focused care plans that better address each patient's specific needs and rely on predictive models to stay ahead of potential challenges.
Finally, data analytics will play an even larger role in optimizing patient care with some studies predicting it will completely reshape healthcare as we know it by 2030. By continuously monitoring and analyzing patient data, including treatment progress and patient-reported outcomes, dentists will make data-driven decisions more quickly and accurately, enhancing treatment experiences and improving efficacy even further.
Enhance Patient Care and Streamline Your Practice with Adit Practice Analytics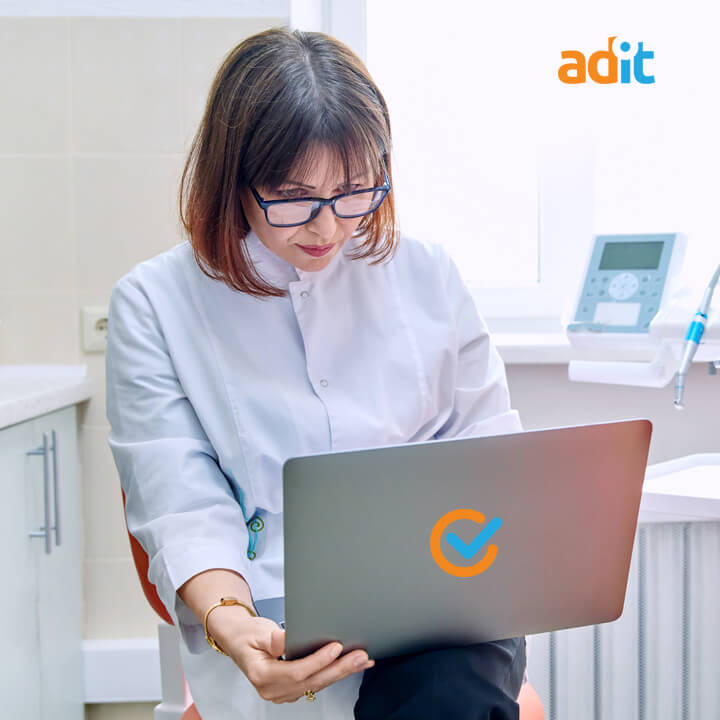 To experience the transformative impact of dental analytics software, explore the comprehensive features and capabilities of Adit's practice management software. Our data-driven practice management platform brings advanced dental analytics, patient management, and streamlined workflows into a unified platform. Discover how effortless analyzing patient data can be, easily track treatment outcomes, automate administrative tasks, and enhance patient communication and engagement.
With Adit, dentists leverage powerful analytics tools to gain valuable insights into patient care patterns and identify opportunities for improvement. Our intuitive interface and user-friendly design facilitate efficient practice management, enabling your dental office to streamline its workflows and optimize resource allocation. By harnessing the power of our innovative platform, you can unlock the full potential of dental analytics and revolutionize how your clinic delivers care.
Experience firsthand how our advanced features can revolutionize your practice, improve patient outcomes, and position your dental practice at the forefront of modern dentistry. Embrace the future of dental care with Adit's practice management software and schedule a personalized demo today.