As a dental practice owner, you have worked hard to build your patient base through dedicated care and superior oral health services. But, word-of-mouth recommendations from long-time patients can only go so far in growing your customer base.
Content marketing can help you drive additional traffic to your website and convert prospects into booked appointments. Your brand's visibility can quickly rise above your nearby competitors by leveraging various marketing channels to distribute SEO-optimized blogs, social media posts, and other media.
In addition to increasing brand awareness, your content strategy can improve your reputation and nurture your role as an authoritative expert in your oral healthcare specialty. Educational posts are highly searched for on search engines like Google. Your trustworthiness will boost your reputation even further if your website provides the answers patients are looking for.
What is Dental Content Marketing?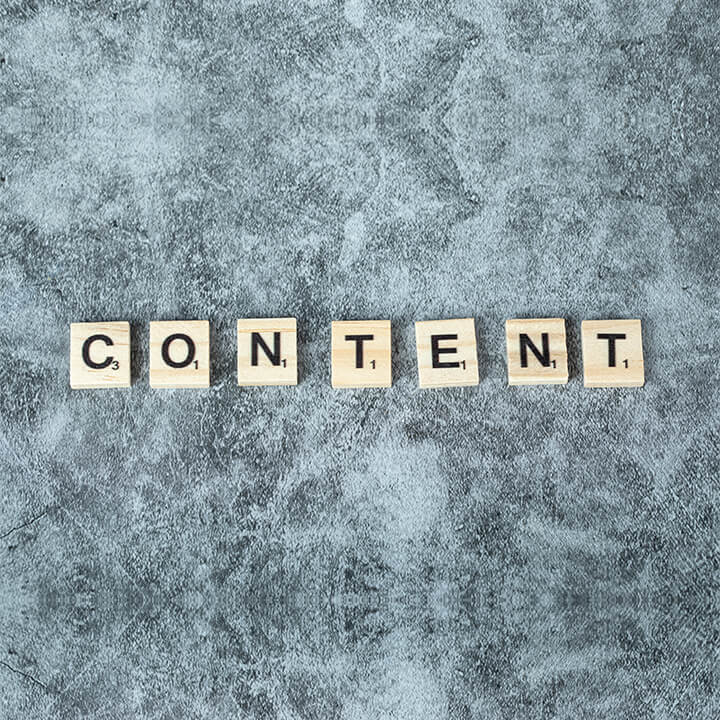 Content marketing has quickly become a must-have strategy for dentists who are serious about growing their practices. Videos, blogs, and other online multimedia are the go-to source to generate brand awareness, educate dental patients, and influence viewers to convert into booked appointments.
At the core of any content, strategy is the primary goal of increasing the number of patients you have by answering their questions with engaging content that adds value to their lives. This process has built-in flexibility that makes it virtually impossible not to create value-added blogs, videos, podcasts, and even e-books to sway the masses.
The primary goal of these creations is to draw in prospective dental patients, convince them to schedule an oral hygiene appointment, and retain them for the long term.
The Benefit of Content Marketing for Dentists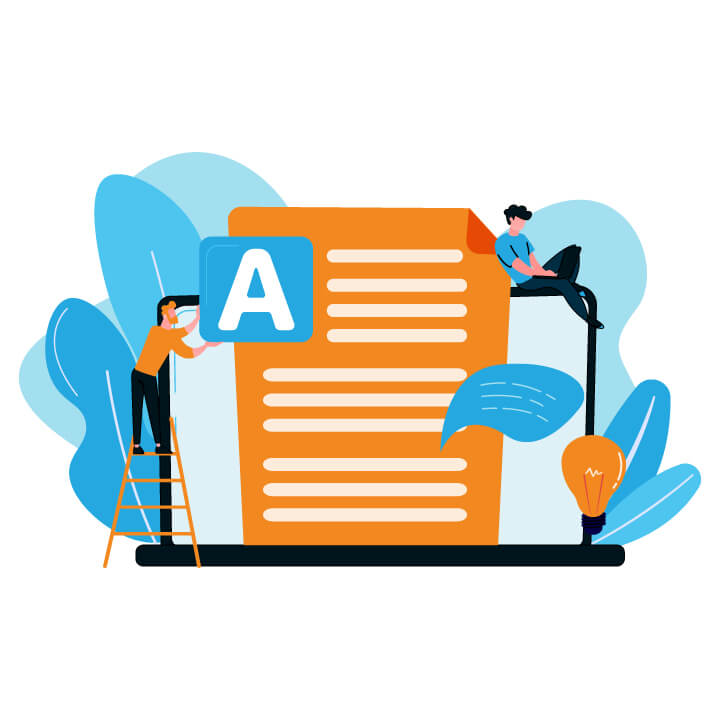 Any marketing strategy you implement for your dental office should demonstrate to potential patients why they should choose your practice. Content can make achieving this goal possible by strategically using carefully crafted multimedia ads, educational videos, and informative blogs.
Are you curious about what other benefits you stand to gain by investing your dental marketing efforts into quality content? Check out these seven significant benefits:
Improved Brand Visibility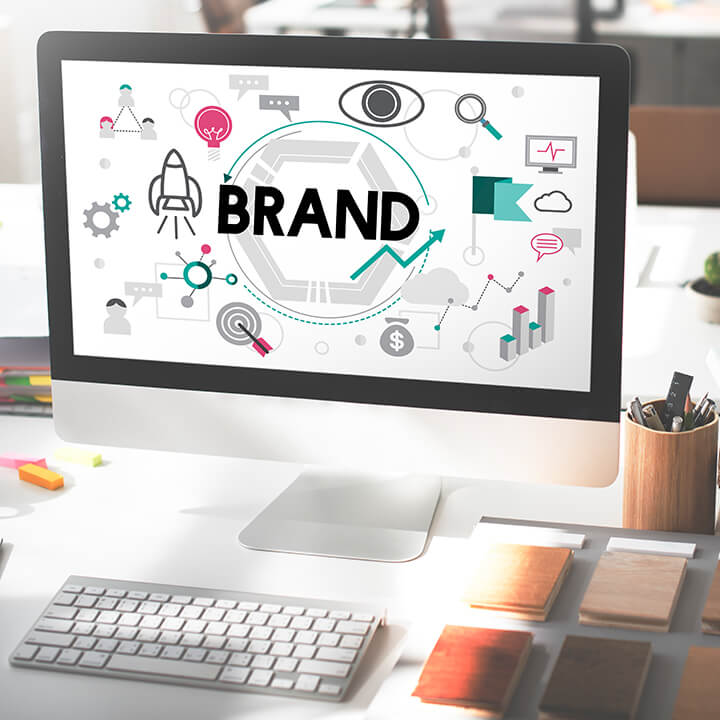 Quality content creates new opportunities for your target audience to find you online. Optimizing your blog posts for SEO will also increase your ranking in search engine result pages (SERPs) and get you in front of potential patients when they need you most.
Remember, content can be used across various platforms to boost your brand's visibility. Sites like Instagram, Facebook, Pinterest, Google My Business, and similar make it possible to create a following on social media where patients can share your value-added content with friends and family with just a few quick clicks of a mouse. This drives more traffic to your media and your dental website.
Content Designed for the Right Audience
In the past, targeting your specific market was often hit and miss. You had to rely on traditional marketing tactics like radio ads or billboards, which would reach a significant amount of people at once. However, there was no guarantee those exposed to your content had any need or desire for your dental services.
Fast forward to the 21st century and the advent of the Internet. Online marketplaces and advertising have revolutionized the science behind advertising. Now you can utilize web-based marketing platforms like Facebook Ads to specify precisely which market audiences should see your ads. This means marketing budgets are now more agile because your content is crafted specifically for the patients you want to attract.
It's Easier to Forge Relationships with Your Audience
Content marketing takes communication with your audience to the next level. Online social media communities are now more specialized than ever. Groups within these networks have their own mutual interests, making it easier for you to create content that appeals to their interests.
Even more advantageous is the personalized communication that is available through these applications. On Facebook and Instagram, individuals that engage with your dental practice's business page can choose to follow your latest news and be notified when new posts are made. Sharing your latest whitening products takes just a few seconds, drawing in additional patients to consider your dental services.
When followers leave comments or questions, you can immediately begin nurturing your dentist-patient relationship by responding directly in the chat. This personalized attention elevates the public's opinion of your dental office, team, and professionalism.
Make Your Dental Practice Stand Out
One of your biggest challenges as a dentist is edging out the competition in your area. Content marketing can give you an edge by leveraging educational articles and media that will answer the questions and concerns of your audience. Patients respond favorably to dental offices that provide critical oral healthcare information when they need it.
How to Create a Dental Content Plan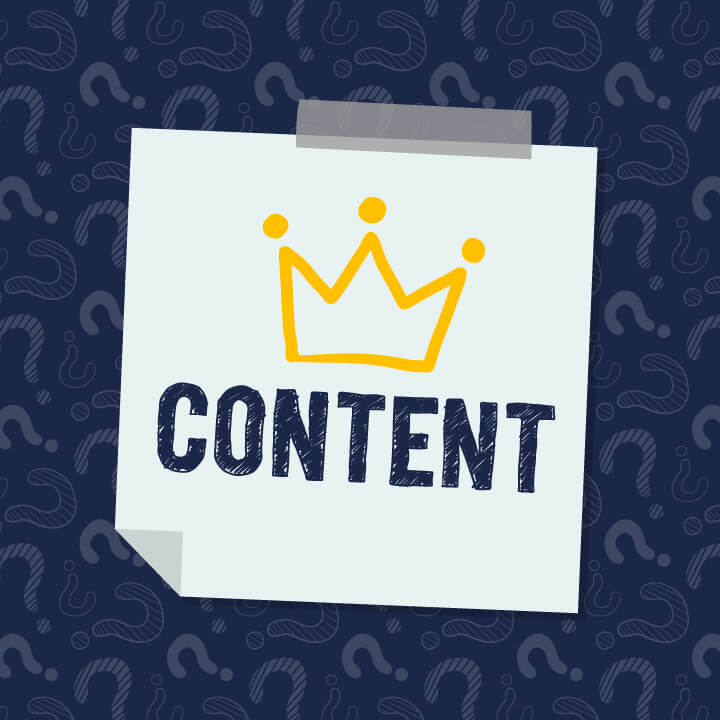 Content marketing requires planning to ensure you achieve your advertising goals. As a key ingredient in your overall SEO strategy, make sure to incorporate the following steps in your process when creating a content plan:
Always Use an Engaging Tone
One of the challenges dental offices face when creating content is sharing information in terms that the audience understands. It's easy to get lost in jargon that is part of your everyday language, but prospects and existing patients aren't dentists. They don't understand what words like "composite" or "amalgam" stand for, and really, they don't need to. Any information you present to your audience needs to be in plain English, so it's easier to understand.
Another important point of using an engaging tone is to keep things positive and hopeful. Sure, getting a cavity filled isn't fun, but the outcome makes it worthwhile. This is important to communicate with your patients.
Finally, don't be overly generic when writing blog content. Remember, you need to engage your audience, so headlines need to grab your patients' attention right off the bat.
Only Post Relevant Content
This tip may seem obvious, but it bears repeating. Any content you post needs to be relevant to the needs of your patients. Remember, you're posting infographics, blogs, videos, and authoritative links to address their questions and concerns. Your content marketing strategy should always be patient-centric and include a wide variety of topics to give them a reason to keep returning to your website and dental office for care.
The more traffic you drive to your practice's website, the better your SERPs. You get more opportunities to engage and convert prospects into scheduled dental appointments with more visibility. This is why the relevance of your content is so important to your entire marketing strategy.
Leverage Social Media Publishing Tools
If you find yourself worrying about the cost of content marketing, the good news is social media platforms offer nearly free features and tools to share your latest blog or product video showcase. Platforms like Instagram are popular with dental offices because all one needs is a sharp picture, the right hashtags, and embedded links to an online scheduler.
Because you can provide a more transparent view into your clinic's day-to-day, your viewers will be able to feel comfortable with your office before ever stepping inside. Sharing information about different team members, recording minute-long dental advice videos, and even announcing important career achievements can go a long way in helping your followers get to know you even better.
Consider holding polls or holding a "best smile contest" to further your connection with your online community and the groups you participate in. This will also motivate potential patients to take the next step and book an appointment in your dental chair.
Include Measurable Goals in Your Digital Marketing Strategy
Like any marketing strategy, you need to have measurable goals when using content. Whether you want to learn how your dental website is performing or what age group you're having difficulty attracting, analyzing this data can prove helpful when creating a blog, Facebook post, or other online postings. This information can help your strategists determine how-to content to increase your patient leads and increase the likelihood of converting them into bookings.
Don't Forget the CTA!
An essential part of your content marketing strategy is the call-to-action (CTA) at the end of any published content piece. This can be a button encouraging your audience to click through to your online scheduling app or just a few sentences with an embedded link for readers to take action.
Maybe you want them to download a free e-book you're offering for their contact information or newsletter sign up. A CTA can give that final nudge to convince a reader to take that next step.
As you can see, there are a variety of ways you can leverage additional information to drive more traffic to your website. For example, even social media posts should have a CTA to direct users on what steps they should take next, such as booking an appointment as a new dental patient. Just make sure that the purpose of your content matches the outcome of the call-to-action you utilize.
Create a Content Plan Schedule
Being consistent about your tone and style is just one aspect of a content marketing campaign. You also need to be consistent about how often you publish content and which channels. Creating a calendar that indicates when drafts are due for editing, final touch-ups, and publication dates can prove extremely useful when measuring how effective your efforts are in terms of new patient bookings, types of dental procedures being requested, and other essential data.
Update Your Practice Management Software
Believe it or not, your dental practice software can play a significant role in content marketing campaigns. Depending on the platform you are using, you may be able to download analytical data that lets you track the engagement you're creating with your new content.
For instance, Adit's call tracking module lets you know precisely what ad a prospective patient was motivated by to book an appointment. Of course, the same can be done with just about any content you create, which gives you real-time insights into what does and doesn't appeal to your market audience.
This level of digital marketing management makes it possible to adjust your latest social media posts quickly when sharing an Instagram story or other content types.
Discover How Adit Can Improve Your Dental Content Marketing Strategy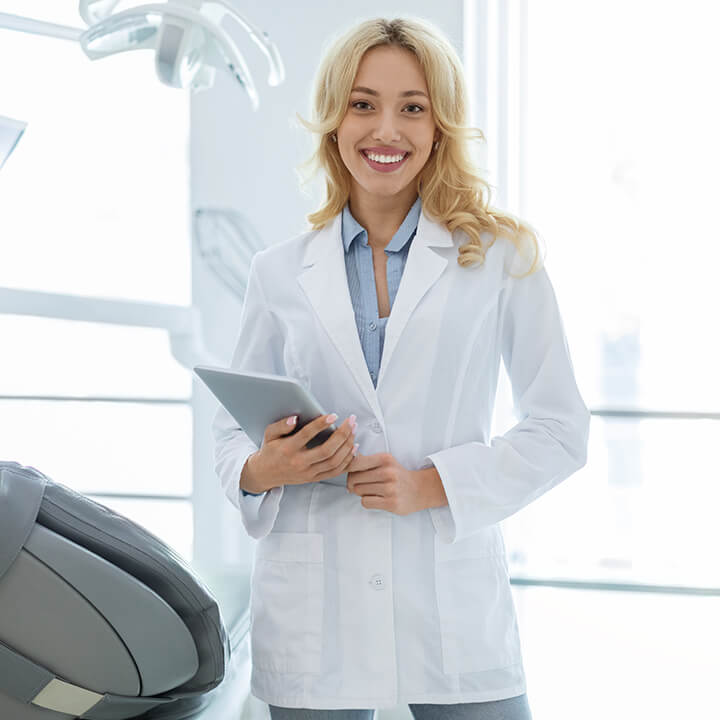 Your dental marketing goals are achievable if your content is relevant and appeals to your target audience. One could say it acts as the bedrock of your entire advertising strategy. But to be effective, you must have a clear understanding of your goals and objectives for your efforts. With these in place, you can produce value-added dental content that benefits its users and boosts your practice growth.
Adit is a dental practice management company that understands this aspect of digital marketing. Our team has significant experience in this industry and prides itself on our constant innovation of crucial advertising and PMS tools. We make it possible for our clients to discover new levels of profitability in a highly competitive marketplace both online and in their communities.
Some of our most popular platform features include:
Call Tracking
Practice Analytics
Pozative Reviews
Real-time Reporting
Google Ads
Facebook Ads
Instagram Ads
Digital Marketing
SEO
Professional Website Design
Content Creation
And more!
If you're finding it overwhelming to focus on running a busy dental practice and have time for content marketing, you're not alone! It can be a time-consuming process–especially for those who aren't familiar with how dental marketing works. At Adit, you can rely on our team to handle all aspects of your content and advertising needs, creating robust digital marketing strategies that perform.
Contact our team today to learn more about our content marketing services and schedule a free demo.