After the COVID-19 pandemic forced many dental businesses to shut down in 2020 and 2021, many practice owners were confronted with the challenges of remote operations. This meant taking a more flexible approach to accommodate patient needs and providing secure access to critical EHR and administrative tasks outside the office.
If you are still trying to determine what access solution is best for your practice, you may already be familiar with virtual private networks (VPNs) and remote desktop access (RDA). Knowing which network model to use can be difficult, though. In addition, there are critical differences between these two options that can have a significant impact on how you conduct your dental services and patient privacy.
VPN Vs. Remote Access: What's the Difference?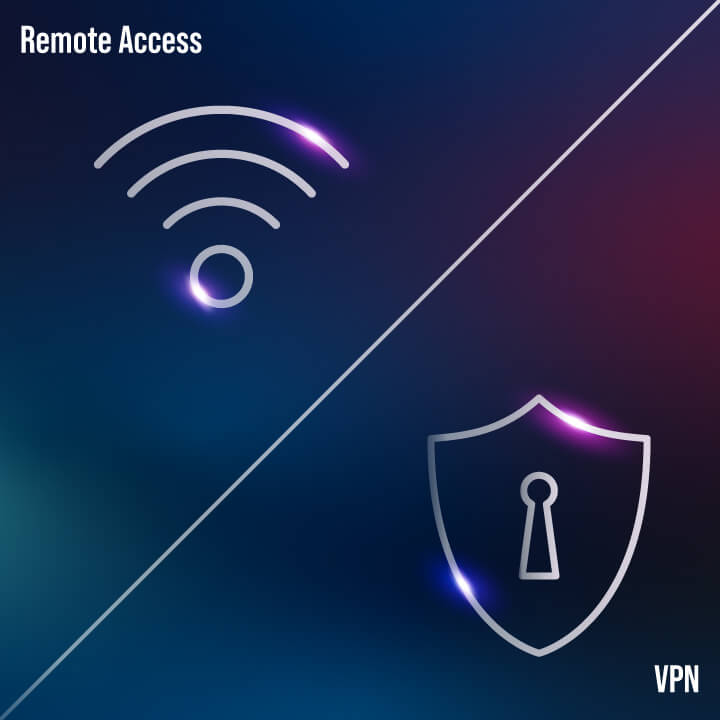 While VPN and remote access have the same goal, ease of connectivity to your dental office's network, their functionality is entirely dissimilar. Virtual private networks are highly encrypted and keep users separate from the regular internet traffic. This means your staff can't access it using a public connection, making VPNs popular in the dental industry because of the higher security and HIPAA compliance they provide. Essentially, this access acts as an extension of your on-site network.
Unlike a VPN that taps into your practice's private network, remote desktop access allows you to operate a computer in your office remotely. This option is very popular for multi-branch dental brands, with sales reps traveling frequently and conducting teledentistry appointments. However, it's not uncommon for dentists using RDAs to still rely on VPNs to act as the highway to the controlled device to ensure additional data security.
Remote Desktop and VPN: Factors to Consider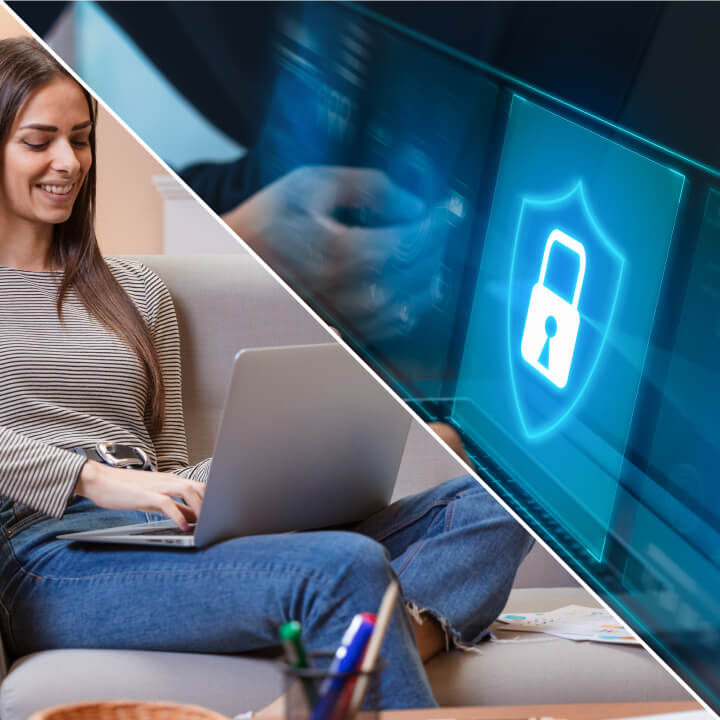 One characteristic that remote desktop access and VPNs have in common is how easy it is to implement one of these networking systems. However, there are considerations to keep in mind when making a decision on which is best for your dental companY:
RDA Considerations
Encryption Level
HIPAA has specific requirements that your RDA should meet to ensure full compliance with patient privacy and data security regulations. Never assume that your remote access software meets this expectation. The reality is that many RDP platforms do provide sufficient encryption, but only when accessing from computer to computer within your dental clinic.
Before allowing your team to remotely access in-office computers and EHR, ensure doing so doesn't compromise these guidelines.
HIPAA Business Associate Agreement
Any RDA vendor you choose must supply you with a business associate agreement and a service level agreement (SLA). This requirement is specific to HIPAA compliance rules and will ensure that any information transmitted through their services will provide the required protection of your patients' PHI data. Additionally, it doesn't matter whether your vendor can see this sensitive data or not. You still have to get this contract from them.
There are instances when remote access providers don't qualify as a business associates under HIPAA regulations. However, you will still need to have a service level agreement (SLA) with them.
Audit Logs
HIPAA requires dental offices to use RDAs to log all access activities. This includes reporting who viewed your PHI data, when they did so, and what information was accessed. Audit logs are crucial to ensure no unauthorized access to your network has occurred and will be included in any data breach reporting.
Dedicated Access Point
Remote access software needs a physical or virtual computer connected to your network to function. This can prove costly to set up initially and require additional security measures if using a physical desktop on-site for this purpose.
VPN Considerations
Access Speeds
VPN access speeds rely on the available bandwidth of your dental practice broadband connection. Check with your internet provider to find out what upload rates they provide your business and if it's possible to increase this speed. If not, your VPN network could be annoyingly slow.
Unmatched Encryption
One of the most important HIPAA compliance rules is the level of data security required. At a minimum, your VPN provider should utilize AES-256 encryption, which is the highest available. If you can't verify your vendor is using this tier of security, look at other virtual private network companies instead.
Data Caps
If you can't find how much data usage you're permitted in a VPN provider's service contract, make the call to verify this amount. You don't want team members unable to access your network because of a data cap.
When VPN or Remote Desktop Access is Best for Your Practice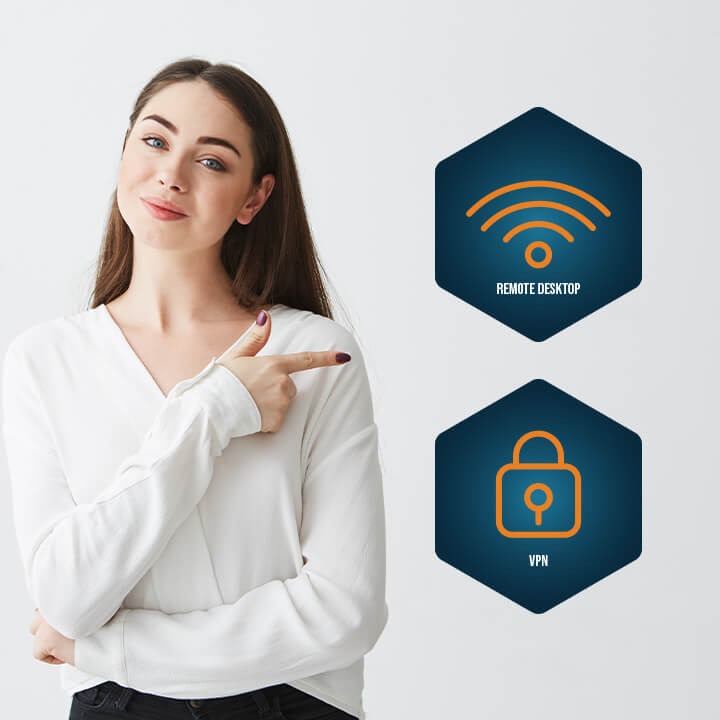 Primary functionality is a key consideration when determining if a VPN or RDA is best suited for accessing your dental office network. Of course, you want your team and patients to create, transmit, and view EHRs and PHI discreetly and securely. But, providing flexible access without compromising HIPAA security standards is also essential. So, which is best for your dental office: VPN or remote access?
If your main focus is on the security side of data sharing, then a virtual private network is your best bet. You can have peace of mind knowing that your multiple branch offices can efficiently securely process sensitive practice and patient data between locations.
On the other hand, remote access is best suited for practices that have members working remotely from home or while traveling. Unlike VPNs that focus primarily on keeping encrypted data out of unauthorized users, RDA software also addresses other operational challenges, such as data loss prevention and improving oral healthcare access for patients.
You may be realizing that while very different in purpose, RDAs and VPNs complement one another. You may find that using both can maximize security while increasing access flexibility.
For example, your dental offices can maintain a secure connection through a VPN while allowing remote desktop action through its network to a computer physically in your office or through a virtual PC. This approach also empowers your administrative team to enforce consistent data protection policies and better control how PHI is used.
Cloud-Based Dental Practice Management Software Enhances Your Network Options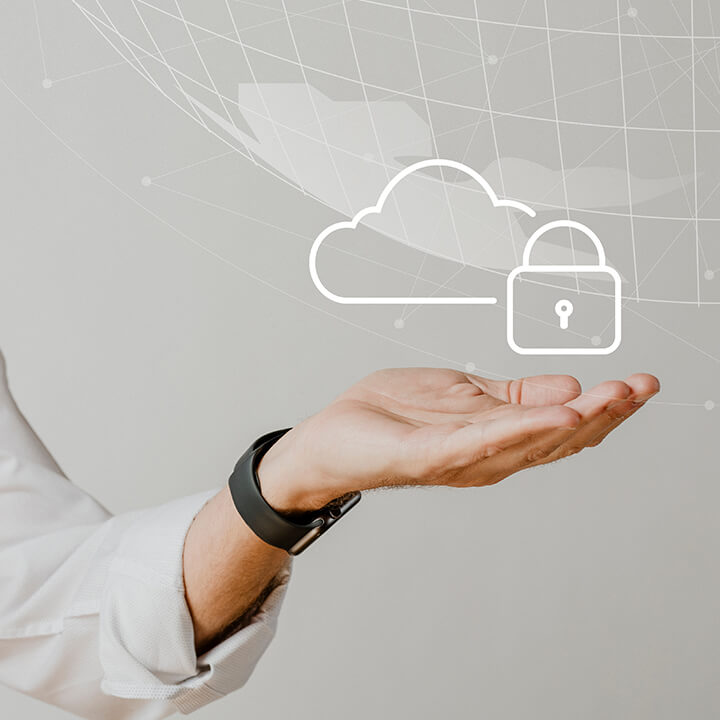 It's important to understand the features and functionality of a VPN or RDA in your busy practice. However, your practice management software plays an equally crucial role in broadening accessibility and data protection.
These platforms can boost your HIPAA compliance efforts and revolutionize your financial goals with the following features:
Reliable Protection Against Disruptive Liabilities
Mother Nature is one of the most destructive forces on earth. If you are still storing your PHI on on-site servers, you have countless physical and cyber threats to worry about. Data centers have heightened security to prevent unauthorized access, server climate controls, and instant backups, so if an outage occurs, you can still access your information.
Automated Backups
One thing that a VPN and RDA can't do is recover your data if it gets corrupted or lost. Cloud-based PMS providers have teams of IT professionals to continuously monitor and automate many crucial security features, including backing up your PHI. Make in-person IT visits a thing of the past and enjoy new confidence that your information is safe and secure.
HIPAA Compliance
Much like RDA and VPNs, dental practice management software must be compliant with HIPAA requirements. However, providers like Adit have created platforms that meet this requirement and improve your operational workflows and profitability. By creating activity logs that detail who logged in and off your network to centralize communications and data storage, you never have to worry about compliance audit issues.
Cutting-edge Management Tools for Your Practice
Using cloud-based dental software helps you minimize data security risks and create a more efficient practice. Transitioning to a nearly paperless operation can eliminate the worry of lost, misplaced, or stolen paperwork containing sensitive data. You can also enhance your current documentation protocols with consistent electronic file structure, advanced reporting features, and automation of routine tasks that waste valuable productive hours.
Imagine the ease of having a single database handle everything from EHR to marketing to communications and more! Whether you are a solo practice or have multiple branches, a cloud PMS can transform your capabilities, help you scale up your business, and provide quality care your patients will rave about.
Learn More About the Adit Practice Management Platform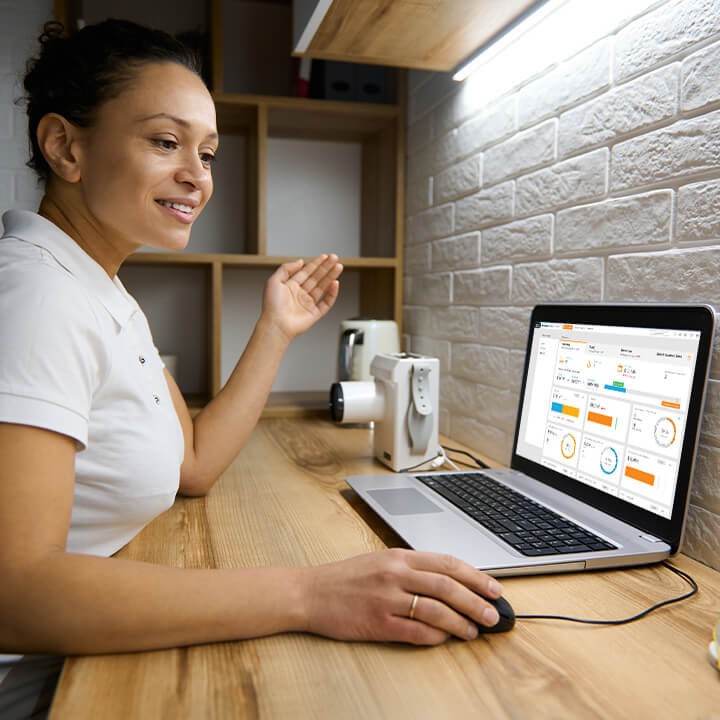 The dental industry has quickly embraced the advantages that remote access can provide. Despite the pandemic easing, it's become clear the need for a reliable VPN or remote access service is a must for any busy practice or DSO. Data security should be a top priority for your business, including leveraging these tools to safeguard PHI while still providing increased patient access to services.
Adit uses its customizable dental practice management software to achieve compliance goals. We also provide state-of-the-art marketing and business administration tools that seamlessly integrate with your existing platform. In addition, our intuitive design makes it easy to navigate for employees and patients alike, and our helpful support team is always ready to help answer any questions you might have about our many products.
Discover a new way to grow your dental company into the success story you've always dreamed it would be. Contact us today to book your free demo and learn more about how our PMS can further enhance your data access solution.