One thing is certain about 2022 for dental organizations and practices everywhere: industry growth hasn't slowed down. You may have also noticed an explosion in technological advancements over the last few years, with the pandemic spurring offices to find more ways to become accessible.
With patients having more time on their hands to focus on their oral healthcare as they continue to work from home and social distance, dental tech is changing everything from management to care experiences. And how you deliver those services has also experienced significant transformation because of new state-of-the-art clinical technologies and practice management tools.
Are you curious about what advancements will likely show up in your office in the near future? Then, check out our top 6 picks and what they mean for your dental company and patients.
The 6 Most Transformational Dental Technologies to Have in Your Office
AI-Powered Dental Practice Management Software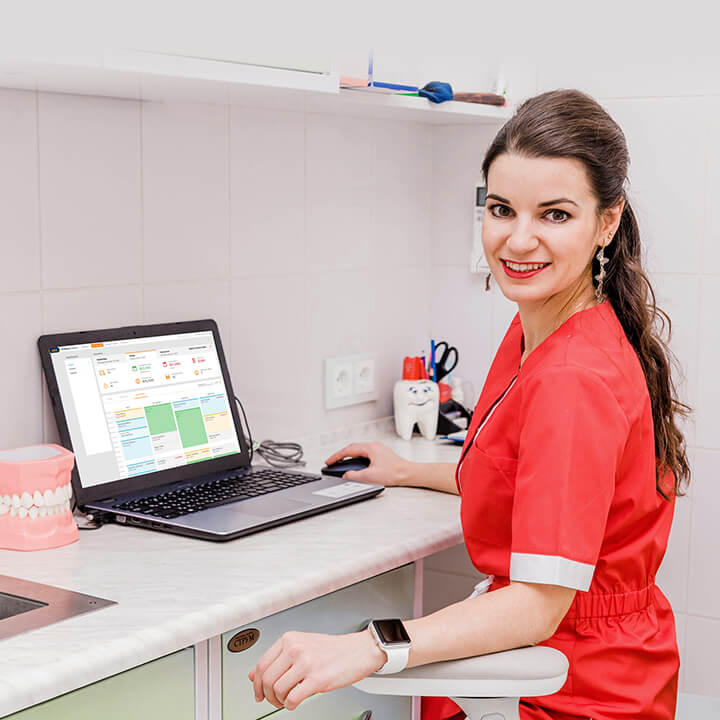 You may already have a PMS system to help your office manage appointments, payments, and phone calls. However, how modern is your current platform? Dental practice management software products have evolved significantly in just a few short years and rely on AI and powerful automated technology.
Providers like Adit go the extra mile and have created cloud-based management products and tools that not only improve operational workflows but become more profitable through a variety of features, including:
VoIP phone systems and eFax services
Metric reporting and analysis
Automated recalling, follow-ups, reminders, and confirmations
Centralized communication that includes HIPAA-compliant SMS texting
Marketing tools
Billing and collection applications
Real-time online scheduling
Telemed functionality
Internal chat
Customized dental website design and landing pages
Reputational management
Ad campaigns
Email
And so much more!
The purpose of these management platforms is to improve how you run your dental business and boost growth, increase patient retention, and improve service experiences to maximize your profitability. Because many of these features can seamlessly integrate with existing PMS systems, it's no wonder that many dentists have embraced this technology and taken their practices to the next level.
Teledentistry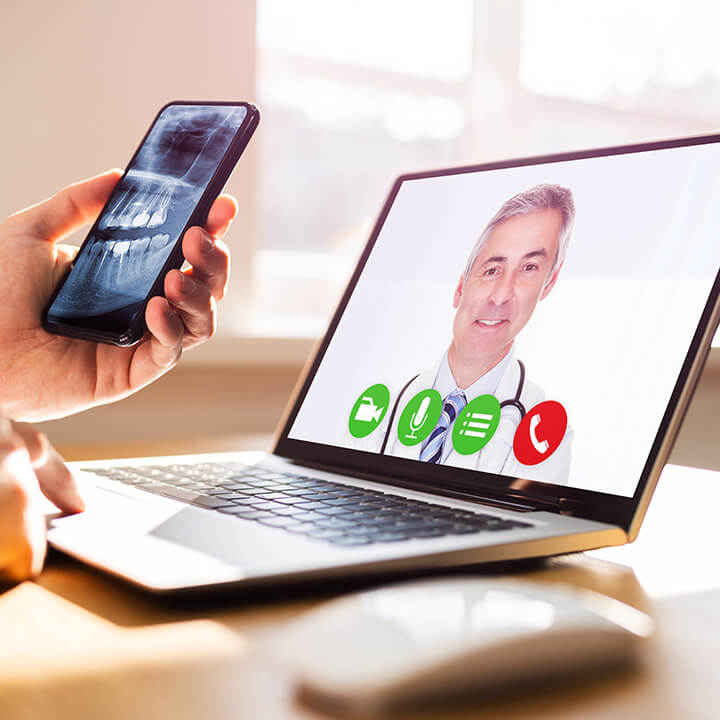 If there were ever a silver lining through the past two years of the pandemic, teledentistry is it. The COVID-19 pandemic forced dental office closures worldwide due to fears of transmission between providers and patients. This compounded an already growing issue in communities with limited access to care.
Teledentistry software provides an immediate solution to both of these issues. Long term benefits also include:
Cost-savings. These visits are generally more affordable for both patient and provider since transportation is not an issue and the expense of operating an office gets reduced. The latter also means reduced billable costs, which makes these appointments more affordable for the patient.
Increased professional networking. Delayed care becomes a thing of the past with teledentistry appointments. Instead of sending a patient to multiple oral health providers, consults can centralize all team members into one online location.
Dental anxiety reduction. For some dental offices, recalling patients is difficult due to dental anxiety issues. Teledentistry allows you and your team to build confidence and trust with individuals fearful of oral healthcare treatment and provide urgently needed care.
Augmented Reality (AR)
If you've ever used an Instagram or TikTok filter to change your appearance in a photo or video, you are somewhat familiar with augmented reality. This technology quickly became a popular feature in dental practices that offer reconstructive and/or cosmetic services.
Patients want to know how their physical appearance will change after undergoing a procedure. AR makes it possible to superimpose predicted results to illustrate how one's tooth height or spacing would look after healing. This can help dentists fine-tune treatment outcomes to meet patient expectations before undergoing their treatments.
Regenerative Dentistry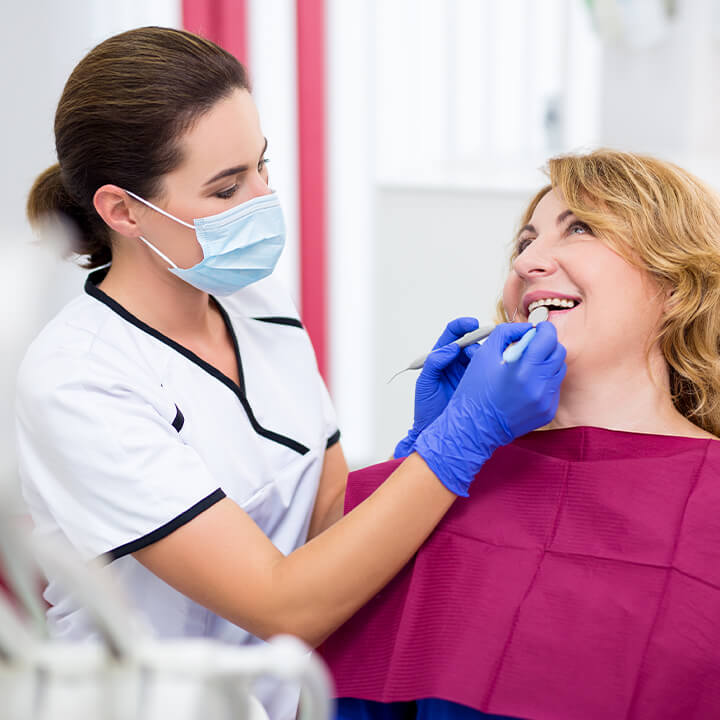 As we age, it's not uncommon for our teeth to need repairs and replacements. However, regenerative technology has developed new options to replace traditional fillings, crown placement, or denture fittings.
New developments in stem cell research have pioneered the way to self-healing teeth. That's right, imagine being able to treat your dental patients without root canals and instead stimulate dentin growth. With breakthrough treatment options like these, fear and anxiety related to the dental chair will be more manageable.
Digital Design and 3D-Printing Technology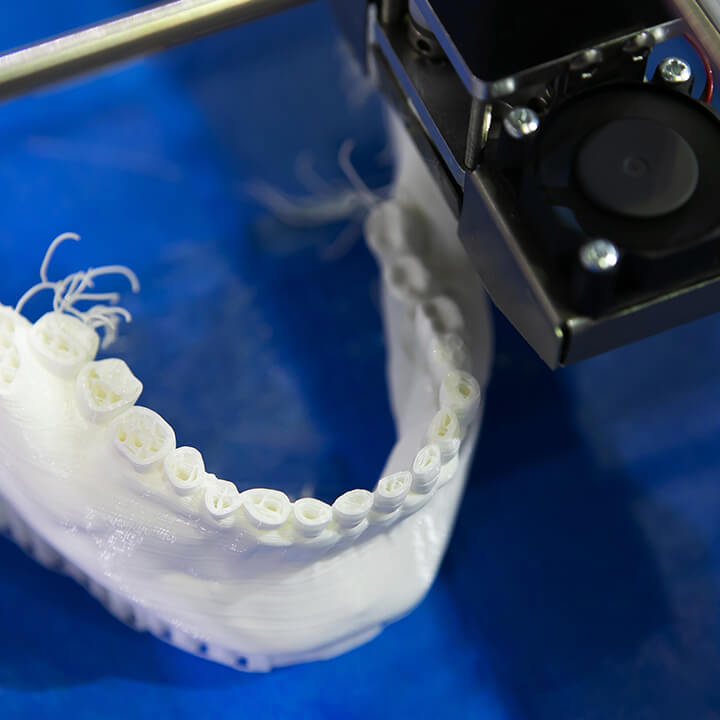 There are news articles about the 3D printing of prosthetics, cartilage, and even organs every day! The dental industry has also begun using this technology to address supply chain issues and inflationary supplier price increases.
Using a digital design program and lab-size manufacturing tools (3D printers included), temporary dental crowns and other prosthetics are made in your practice. This means your patients have a quick solution while waiting on the final product from a backlogged dental lab.
Virtual Reality (VR)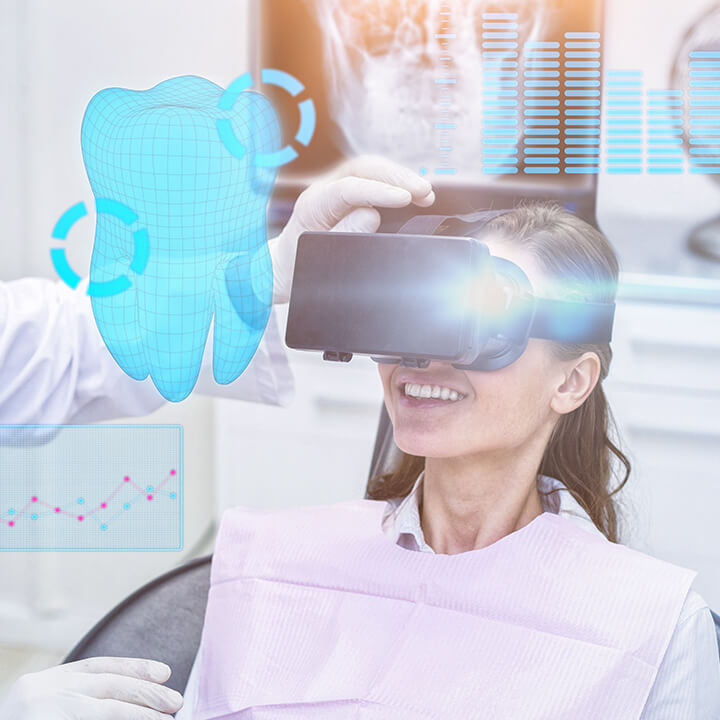 Unlike AR, virtual reality doesn't interact with the real world but creates a digitally immersive environment for the user. Typically, this is accomplished by using a specialized headset. So how does this technology revolutionize your dental practice?
Calms patients during invasive procedures. Root canals, extractions, and other anxiety-producing procedures require an intense focus on comfort and care for your dental patient. VR can transport them to a visually calming environment to improve their treatment experience and reduce stress.
Education and training become more engaging. Many dental programs in universities have incorporated VR into their class time to enable students an up-close and personal view of procedures. This keeps students fully engaged when learning about techniques resulting in better educational experiences.
Is Your Dental Office Futureproof?
With all of the exciting advancements in clinical management and treatment tools, your ability to deliver high-quality oral healthcare has never been more effortless. However, it is up to you as a dental business owner to determine how much benefit your company will accrue from this digital transformation.
Believe it or not, some practices out there won't adopt these innovations to their services. They fail to do so due to ignorance about these new developments, lack of budget, or simply not focusing on this aspect of their dental businesses. However, those who embrace and implement at least a few of these transformational technologies will find their long-term positioning for success much more attainable and profitable.
What can you do to get your DSO or solo practice modernized in a fast-changing industry? The following tips can set you on the right path:
Know Where You Stand Financially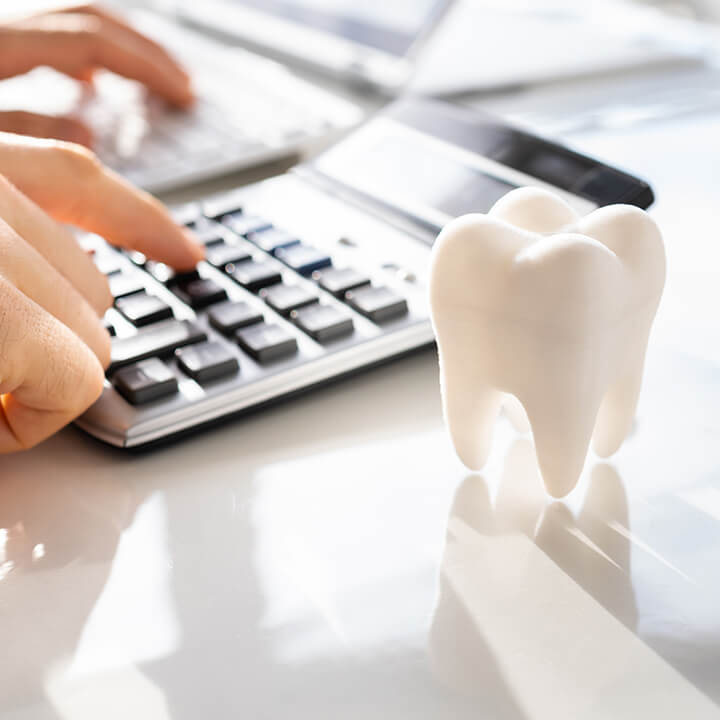 When making a plan to scale up in the dental industry, it's vital that you first evaluate your accounting practices. Why? Because your current processes may not be ideal for fast growth.
At some point, you may need to shift to accrual-based accounting. Instead of counting only actual cash on hand, you will be valuing what is owed as an asset. This will help you better gauge your rental company's worth and overall financial health. In addition, taking this step makes it easier for you to approach investors later should you decide to expand or join a DSO.
Another benefit of reviewing your books is being able to pinpoint areas of overhead that could be reduced. You may also discover ways to improve your collection rate. However, before you go crazy slashing your spending, remember that you can gain more in the long run by operating more efficiently and maximizing any revenue earned.
Centralize Your Data
Your dental office is a complex organization of many moving parts that relies on data to provide the best possible care. From EHR to clinical data and X-ray imaging, accessibility to this information by your team needs to be centralized. If you have siloed departments, key insights get hidden, creating lopsided workflows.
Implementing modernized dental technology, such as an AI-powered PMS, allows your team to access and coordinate more effectively because of improved accessibility. This leads to more easily customized treatment experiences for your patients.
Keep Scalability in Mind
Because technology is innovative, it changes frequently. Think about future scalability when investing in advanced features that automate and streamline your dental practice. You plan to continuously grow your office to maximize profitability, offer more advanced oral healthcare services, and increase your patient base. It would help if you had built-in flexibility to scale up and down as you reach new business milestones.
Even if you already have a practice management system in place, you may need to integrate a new billing feature into the mix. What if you branch out and open an additional location? How quickly can you standardize crucial management tools across your network? Depending on your business goals, you may decide that a cloud-based solution is your best option. These platforms operate on a SaaS (service as a subscription) basis, making adding and removing users a breeze and providing access no matter where they are.
Bring Your Dental Practice into the Future with Adit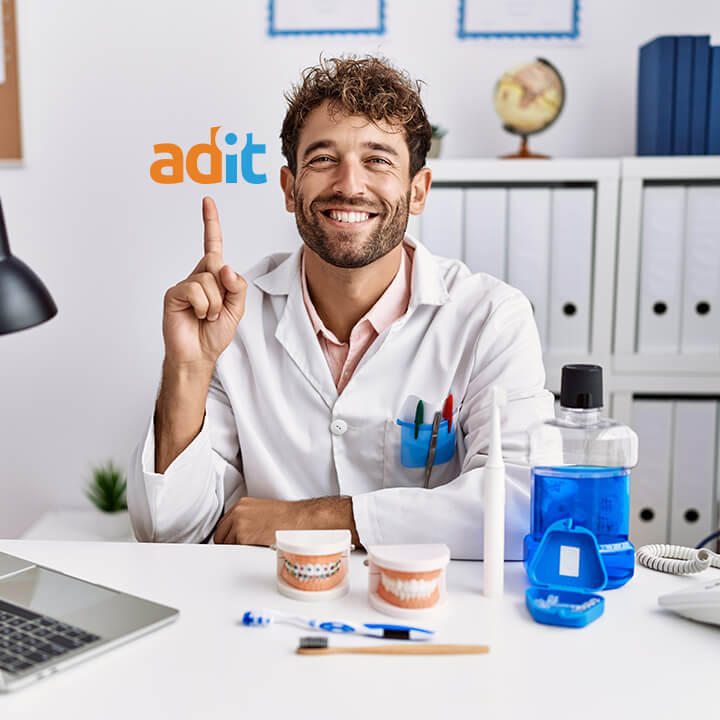 Without a doubt, dental technology advancements have made this industry an exciting field to be a part of. However, your practice has to modernize and utilize the best management and clinical tools available to grow your business. This means getting prepared now to help your company scale quickly and remain competitive in an already competitive field.
Adit understands this pressure and has created a comprehensive dental practice management suite like no other on the market today. Our development team leverages automation and AI to develop features that do more than help your day-to-day run smoothly. Instead, we help your office grow, build a strong brand reputation, and provide top-quality care that your patients won't be able to stop talking about.
From marketing support to analytics and communication, we bring all of your operational and administrative tasks under one umbrella. Contact our team today to schedule your free demo and discover how advanced dental technology is your path to creating a lasting and successful dental business.