Finding the ideal work-life balance as a dental industry professional can be a challenge to master. The constant demands of running your busy office and providing the best quality care for your patients while making time to enjoy your personal life may seem overwhelming. However, knowing the effect of your current workload on job performance and personal time is just the first step in this process. You still need actionable solutions that not only improve workflows but ultimately benefit everyone in your office.
Because this aspect of your business is crucial to your success as a practice owner, this article explores a range of topics to help you achieve a dental work-life balance. From helpful tips to prevent you and your team from experiencing burnout to technological solutions that can streamline your dental office, read on to learn about creating a healthy harmony between work life and individuality.
How Dentists Can Achieve a Healthy Work-Life Balance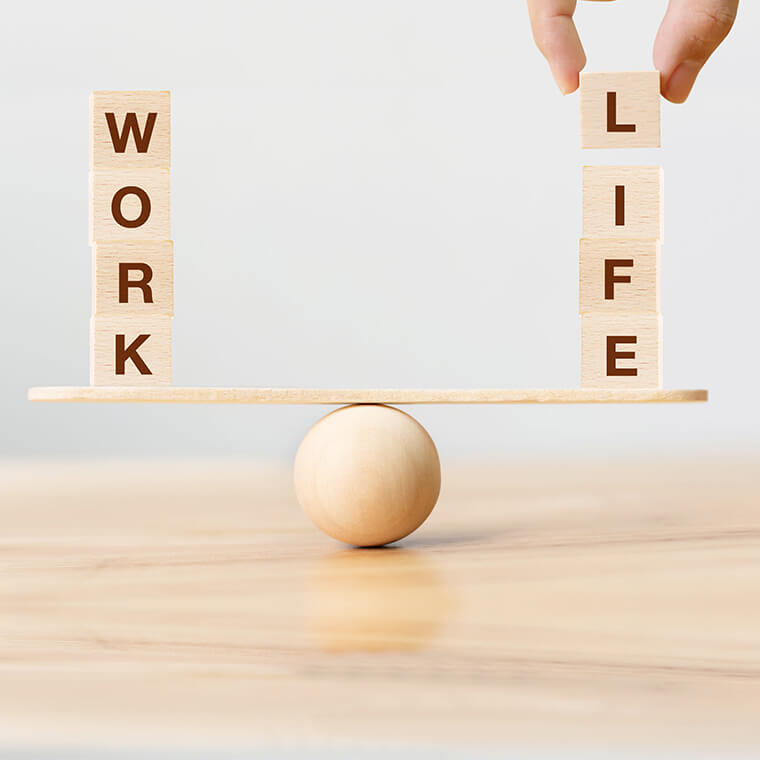 Let's face it. Being a dental company owner comes with a lot of frustration sometimes. For example, maybe you didn't anticipate spending so much time marketing instead of being in your clinic with patients. Likely, your hope to keep your work week under 40 hours has become a pipe dream more than reality since the many facets of managing your practice demand a lot of time and dedication.
Fortunately, there are a few steps you can implement right away that can start taking back some of this time lost to these tasks:
Set Personal and Professional Goals
Don't just talk about what steps to take for an improved dental work-life balance-- document them. This includes both professional and personal goals that will benefit you, your team, and your company's success.
Develop an Actionable Plan
Now that you have your goals in mind, how are you going to achieve them? An action plan can help you create a route to reaching your documented personal and professional goals. But, first, you must thread together your goals to develop an actionable effort. Outlining what aspects of your business need to change to achieve a healthy harmony and what boundaries are necessary to ensure success is a great place to begin.
Do It All in Steps
Rome wasn't built in a day. Having a clear pathway to a better dental work-life balance can be inspiring and refreshing, but don't try to do it all at once! At Adit, we recommend starting with two or three action plan steps that are the most important to your goals. This ensures you don't overwhelm yourself or your team with change. Steady progress will yield the best results versus doing it all at once in a hurry.
Remember, You Aren't Alone
Changing your professional and personal life can be overwhelming, no matter how well-planned your approach is. Don't hesitate to speak with an industry consultant or colleagues when feeling like you won't succeed or having second thoughts. Getting a fresh perspective about your goals, progress, and whether your efforts are working can be enormously helpful and confidence-boosting.
Don't Forget Me Time
Recharging your mental batteries is critical when creating a better harmony between your work goals and personal life. Whether you spend time visiting family over a weekend or hitting the links at your favorite golf course, prioritize relaxation. After spending years investing all of your efforts into growing your dental practice, this may be pretty challenging at first! But, keep at it. Habits take time to form, and this one is crucial to success personally and professionally.
Invest in the Right Tools for Your Business
While software can't completely fix an imbalance between your work and personal lives, it can certainly boost your efforts significantly! Dental practice management software provided by Adit delivers a range of tools and benefits that can help you:
Eliminate bottlenecks and streamline your workflows
Enhance your patient experiences
Support your practice staff
Boost productivity
Maximize your revenue streams
Reduce time spent on marketing with automated tools
Imagine how much time is saved and returned to you and your staff through the use of a centralized dental practice management software.
How Adit Practice Management Software Can Enhance Your Dental Work-Life Balance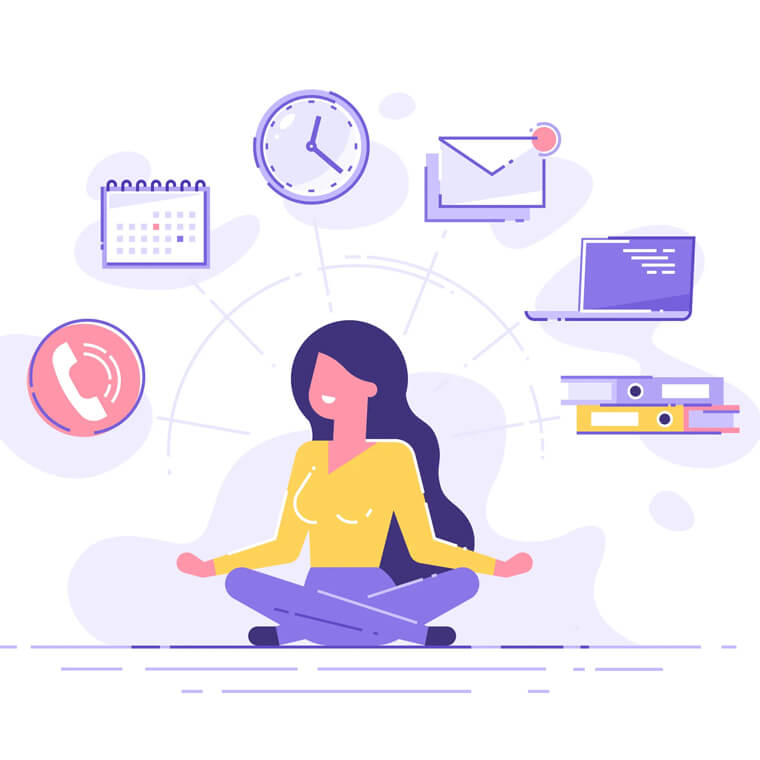 You have probably had numerous conversations with your dental team about improving the dental work-life balance in your office. And, they probably responded with a mile-long list of areas that could use improvement. Adit specializes in providing dental industry solutions for managing companies like your own and offers a one-stop-shop experience.
Below are just a few key features you should consider when investing in a state-of-the-art software solution to create harmony between personal and professional needs:
A Communication Kit To Help You Connect
Tools To Streamline Operations & Automate Your Front Desk
Data Analytics Dashboards To Guide Your Decisions
With these tools, not only does a dental practice become more organized and efficient, but its patients will benefit, which boosts profitability. At Adit, we recognize the effort it takes to run a successful office in this industry. Our practice management software not only streamlines your entire business but gives you back lost time on tasks and processes that normally suck the time out of your day. This means more time to focus on your well-being and achieve the dental work-life balance you've always wanted.
Why You Should Prioritize Getting an Integrated Dental Practice Management Solution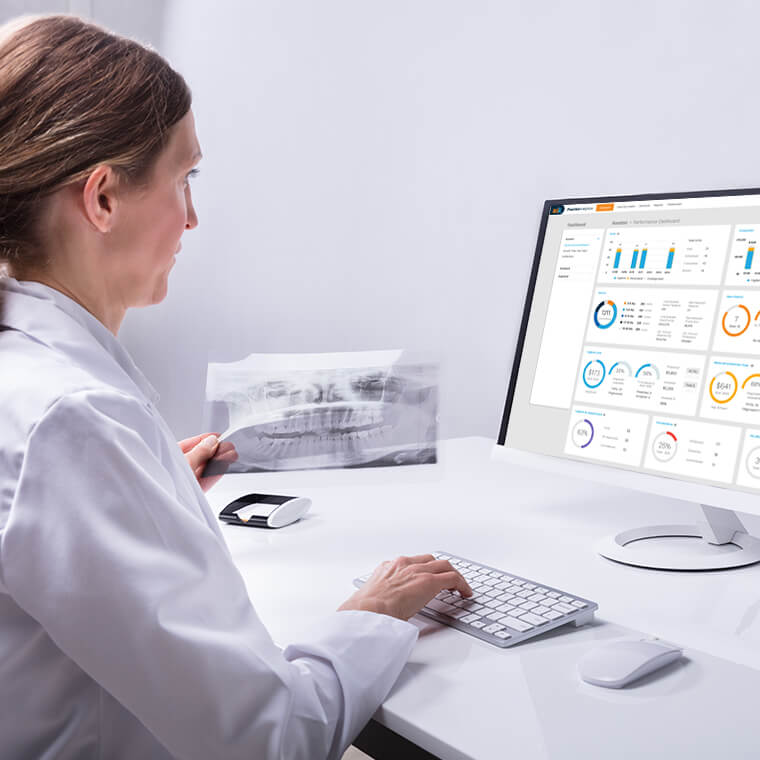 The reality is that any overworked dental team isn't performing at their best level of productivity. They are likely stressed out and may even have some toxic behaviors because of how they're feeling. Creating a healthier harmony between work and home is crucial to retaining these important members of your practice. Without them, how will your company succeed?
You want to create a dental company that not only provides the best possible patient care but that is successful for the long term. To do that, you have to provide your staff with the best support and tools to achieve this goal. Creating a positive work environment that allows them to take a breath and enjoy their job and personal life is an essential component that can't get overlooked.
Using practice management software with cutting-edge automated tools and processes is a great first step in creating an action plan. For example, wouldn't you and your team appreciate being able to take an actual lunch break that doesn't involve remaining at their desk to take phone calls? What about having the ability to keep track of all patient communications in one place instead of four? Including an integrated solution with your dental work-life balance action plan makes this a reality and will boost your efforts quickly.
Achieve a Healthy Dental Work-Life Balance with Adit
When you create a healthy dental work-life balance, your practice becomes that much more profitable, your productivity increases, patients are happier, and your team loves their workplace. But, determining how to get to this point is challenging without the right tools and guidance supporting your efforts.
At Adit, we help you achieve this harmony by using advanced technological tools that leverage automation, powerful software integrations leverage, and professional guidance. As a result, you will have the ability to create a roadmap that boosts every aspect of your business. Streamlining your processes and automating time-consuming tasks are just a few of the many benefits you'll experience when working with our agency.
Our firm leads in the dental industry with our innovative tools and expert support. Ready to make your practice even more manageable and get back precious time for personal life endeavors? Give our team 20 minutes to demonstrate how Adit can work for your practice. Reach out today!