One of the most challenging (and costly) issues of running a dental practice is minimizing no-shows and last-minute cancellations. These occurrences cause a drag on appointment completion rates in any medical office but are particularly expensive for dentists. Some industry experts have found that practices experiencing just one missed appointment per day for a year can result in almost $70k in lost revenue. This impact is why you need patients back in your office right away to recoup this loss.
If your dental organization struggles to keep its show-up rate consistently high, read on to learn about how to turn this metric around. We'll share the best ways to get patients into your treatment chairs as scheduled so that 2023 is even more profitable than imagined.
15 Best Practices to Maximize Appointment Completions in Your Clinic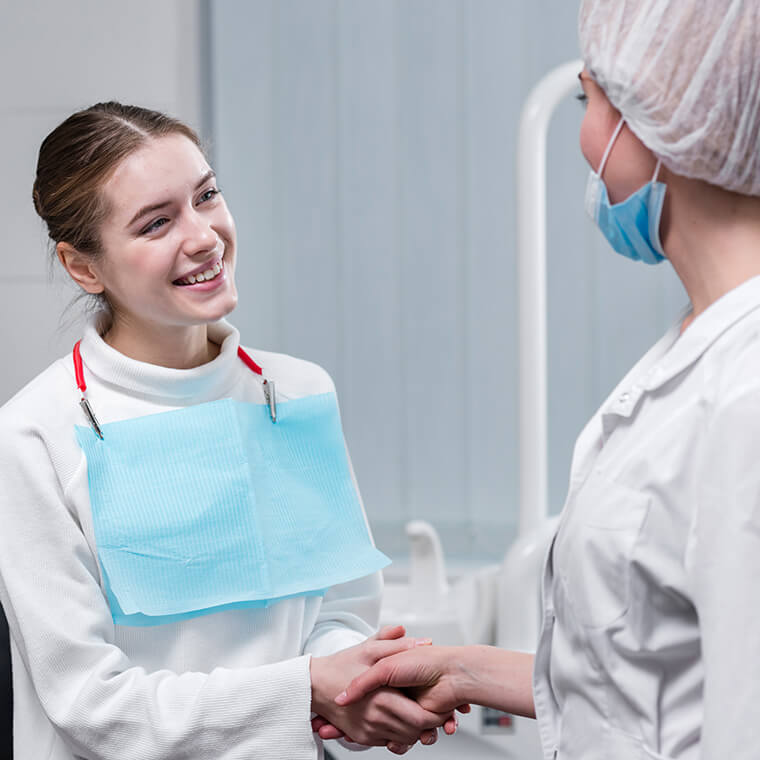 While it's impossible to totally eliminate no-shows and cancellations, realize it isn't necessarily all on your patients' shoulders for missing their appointments. Your dental practice plays a crucial role in getting them into your office from the moment they call in or go online to book a visit on your website. When barriers arise due to anxiety, money-related, or insurance frustrations, your team must be flexible and accommodating.
Ready to take control of your appointment completion rates and reclaim lost productivity and revenue? Check out the following fifteen recommended best practices to get the best results.
Get to the Root of the Issue
This is an obvious first step but often occurs superficially. Your dental office is busy, and finding time to play detective may seem impossible. Discover why patients aren't showing up for their appointments by actively listening. Simply offering to reschedule may not address what's holding someone back from receiving dental care.
By personally engaging patients, your team can assess what factors influence how they prioritize their oral health and treatment commitments at your clinic. This effort reduces continual cancellations and relieves some of your staff's frustration because they now know how to deal with the situation effectively.
Go Beyond Direct Calls with SMS Messaging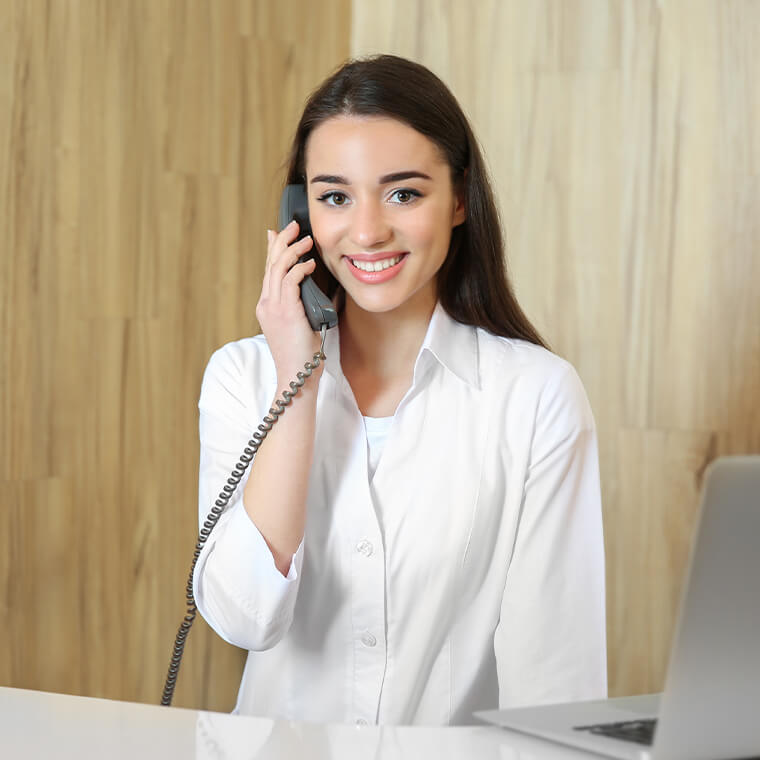 91.4% of humanity owns a mobile phone, and in the United States, most users rely on text messaging as their primary source of communication. Who can blame them? Laptops, smartphones, Fit Bits, and other technological devices are convenient and increase users' access to important features, like Telehealth and online scheduling.
So, why is your team still trying to confirm appointments through direct calling? Just like your busy dental practice, your patients have hectic lives. Between work, family, and social obligations, being able to quickly book, confirm, or reschedule an appointment through preferred communication channels ensures reminders always arrive at the best possible time–when it's convenient for your patients.
Plus, with features like Adit's SMS text features, their visits get confirmed without needing phone calls and further commit them to visit as planned.
Ditch the Paper! Take Your Check-In Online
One surefire way to create a negative attitude toward dental care is handing patients a clipboard with five sheets of paper to fill out before they can see your hygienist. Traditional paperwork requires more time and often contributes to longer wait times in the lobby. Plus, if an issue with a patient's insurer goes undiscovered until a few minutes before a scheduled visit, their frustration gets severely compounded.
Instead, digitize and automate your entire check-in process. Ditch the paper and rely on integrations like Adit's Patient Forms to automatically get sent to your patients via a link in a text or email. Within a few minutes of booking a visit, they can fill out any necessary paperwork, snap pictures of their insurance information, and send it all back electronically at their convenience. This electronic process saves your team time because they aren't handling physical paper and can resolve any insurance hiccups long before a patient's appointment.
Cut Down Lobby Wait Times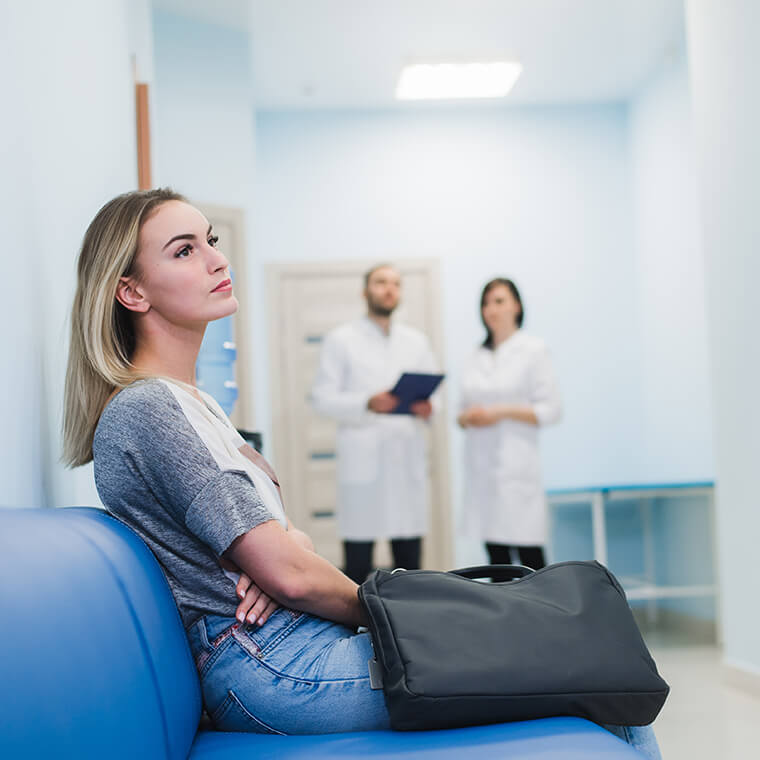 One of the biggest complaints patients make about seeing any medical professional is the disproportionate amount of time they spend waiting for care versus actual treatment time. No one wants to sit around for half an hour or more. Your dental office must have processes that streamline every aspect of a patient's visit, from check-in to follow-up text asking for feedback. Making appointments a pleasant and efficient experience adds value to your services and increases the likelihood your visitors show up as planned.
Reschedule with Urgency
What about those instances when patients call in to cancel? The first goal should be to reschedule them for care immediately. Stress how important it is to your office they maintain their dental health. Take a moment to remind them of any special treatments already planned for their visit. This emphasis on their well-being is essential when recalling patients and may help them open up about any concerns causing a cancellation.
These conversations require active listening to find the best solution, but you can open this dialogue by reviewing the following:
Go over the patient's treatment plan
Offer flexible scheduling options
Learn about any personal goals or life events that could be in the way
Discuss what benefits the appointment will have on their oral health
Be Appreciative of Patients Who Comply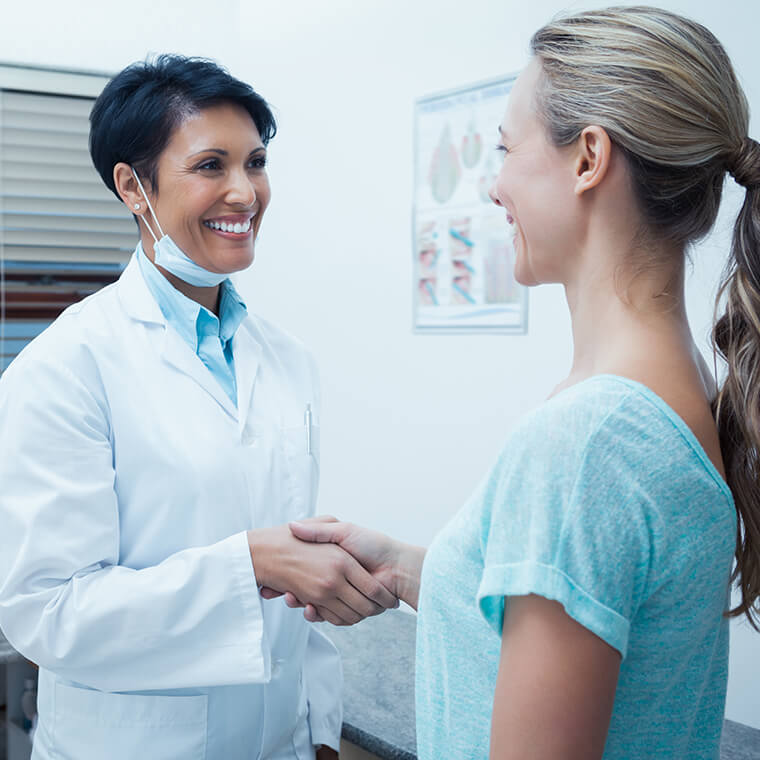 Another aspect of improving your clinic's appointment completion rate is recognizing the hard work your patients put in to improve their oral health. This acknowledgment should include their following through with scheduled visits.
Positive reinforcement can go a long way with minimal effort by you and your dental team. Share with patients some before and after shots of their whitening progress, or mention how happy you are to see their smile improve. Keep in mind that while this may seem like nothing much to you, it provides encouragement and relieves the uncertainty a patient might be experiencing.
Don't Wait to Recall
Recalling patients after a no-show is an essential best practice that improves your appointment completion rate in the long run. A patient may not have been able to notify your office they couldn't make it, but don't let anxiety or shame prevent them from rescheduling.
The best approach to any no-show situation is for your staff to contact the patient right away and reassure them. Let them know by phone call or SMS text that your office misses them and looks forward to seeing them soon. Your team can also take this opportunity to push for a new booking date and gently remind them of your no-show policies. This last step is important in reducing the likelihood of patients abandoning their appointment again.
Assess Appointments for No-Show Risk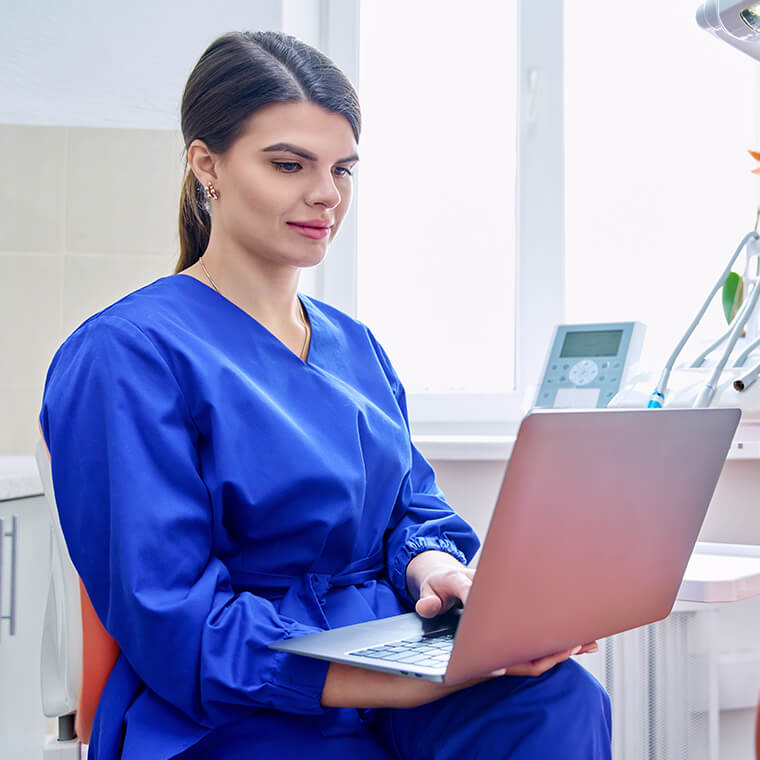 No matter how carefully planned your day's schedule might be, it's essential to recognize potential uncertainties that can make your entire day go left. Your front desk team is probably familiar with the patients who frequently run late, cancel, or simply don't show up.
Take time to double-check which appointments are confirmed and which aren't. If any unconfirmed patients have billing issues, constantly reschedule, or suffer from significant dental anxiety, have your team reach out one more time. This effort reinforces the importance of their dental care to your clinic and improves the chance they will complete their visit.
Incentivize Dental Appointments
Many dental practices have a no-show and late cancellation fee for patients who fail to make appointments without adequate notice. Sure, this is a way to motivate compliance, but you might find incentivizing a less intimidating strategy with more appeal. For example, your office could offer a small discount to patients who keep their bookings. You might also consider a gift card drawing once a month.
However you plan to incentivize your dental services to improve patient attendance, remember this isn't about giving bribes for good behavior. You're nurturing your dentist-patient relationship to cut down on broken appointments.
Offer Prepaid Appointment Fees
This best practice is an option to correct a patient that consistently no-shows or cancels all the time. Chances are they like your office but might not take their oral healthcare as seriously as your team. Implementing a prepaid appointment fee policy for habitual no-showers may help generate more accountability for their dental care. Plus, they've paid for the appointment, so it's highly likely they'll show up for treatment.
Don't Let Vacated Appointments Go Wasted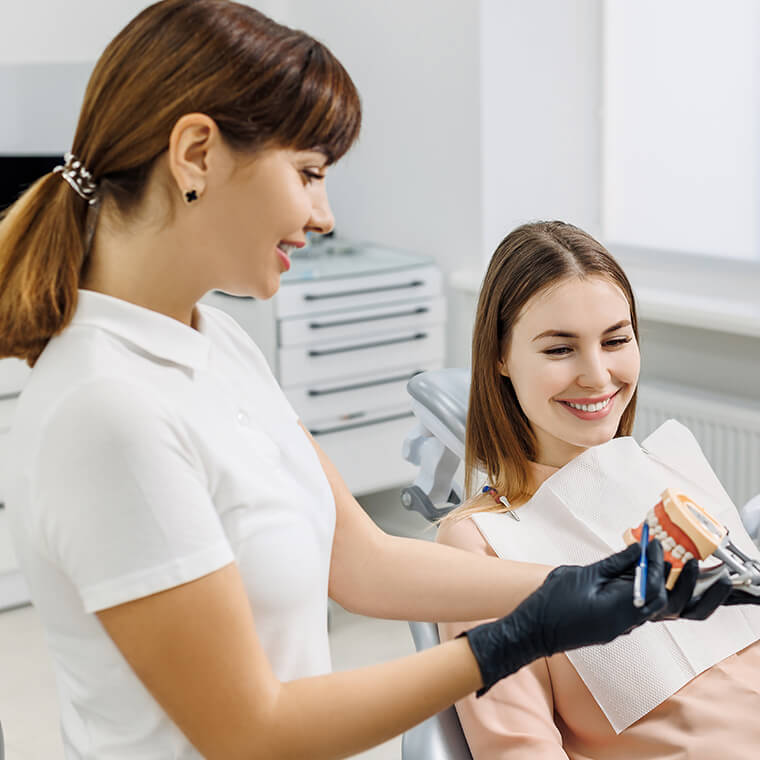 One of the worst aspects of no-shows is there isn't time to find a new patient to book the abandoned time slot. However, your team could fill this production time with a patient already in the waiting room. This approach buys your front desk more time to fill later appointment times with patients on a standby list or offer same-day care to those scheduled for a later date.
If you have an online scheduler that syncs with your internal calendar in real-time, visitors can quickly grab up newly opened treatment times for later that afternoon.
Upgrade Your Practice Management Software
The list of reasons patients give for skipping scheduled care can go on to the end of the earth, but your dental clinic has a role in overcoming them. You may not be able to prevent every wasted booking slot, but with the right PMS features, your team can keep these instances to a minimum.
Much like slow-paying patients, those that struggle to make dental appointments will benefit from added convenience and improved accessibility to your services. Automated reminders ensure that even if they can't answer their phone at work, they'll see your reminder during a break.
Online scheduling means no more phone tag with your front desk or lost confirmation emails. Instead, empower patients to choose the time and date that best suits their lifestyle. And by automating routine tasks like patient intake, recall messaging, and account payment, your team will be able to dedicate more time to patient needs and concerns. This streamlining translates into a further boost to your appointment completion rate.
Send Your Show-Up Rates Soaring with Adit
As a dental manager or office owner, you already know the financial impact of poor appointment completion rates on your bottom line. No-shows have a domino effect across your entire organization that hurts patient satisfaction. Taking proactive steps to better your clinic's efficiency and analyzing why bookings fall through is the best way to support show-up rates. This approach includes assessing organizational operations, staff interactions with patients, and creating a service environment that supports stellar oral health outcomes.
With Adit practice management software, you can create a case acceptance process that supports your efforts in communicating and supports your patients' dental care goals and needs. Our tech-forward suite of digital management tools allows you to track appointment completion, case compliance, patient care trends in your office, and so much more.
Our cloud-based PMS has helped thousands of dental practices get control of costly no-show and cancellation challenges with our intuitive suite of 15+ features, including:
Patient Forms
Online Appointment Scheduling
2-Way Patient Texting
Mobile App
Practice Analytics
Adit Pay
Email Campaigns
TeleMed
Call Tracking
Internal Chat
Patient Review Tool
Don't let missed appointments stunt your productivity or growth any longer, and discover how Adit practice management software can help. Request your free demo today!