As the summer smiles farewell and the school bells ring, families gear up for the back-to-school season. This time of year for dental practices brings a surge in appointments as parents schedule check-ups and treatments for their children before the school year starts. To keep your dental practice shining bright and handle this seasonal rush with a sparkling smile, here are five essential tips:
1. Encourage Pre-Bookings and Streamline Reminders with Practice Management Software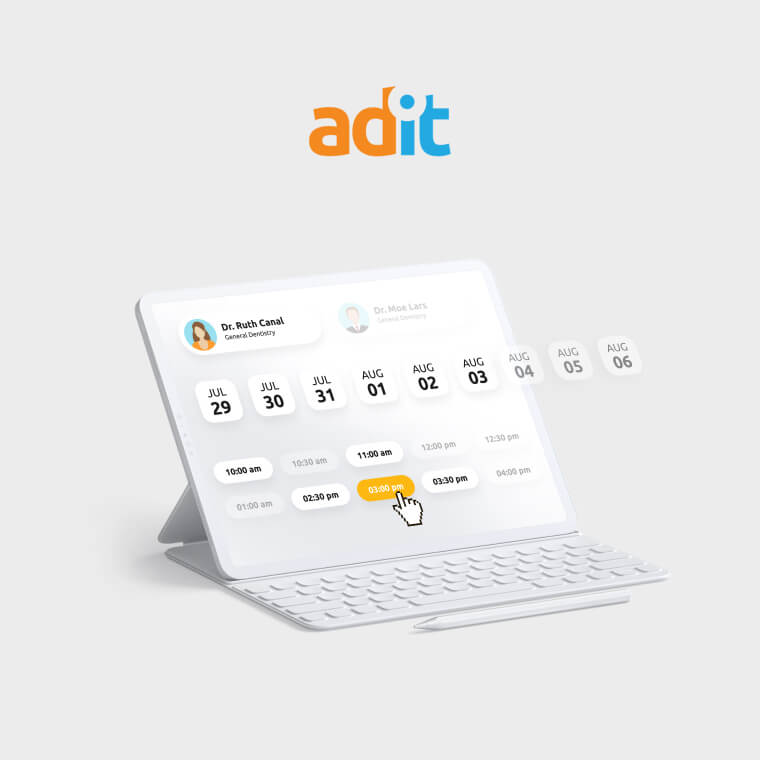 Implement practice management software to simplify appointment scheduling and reminders for the back-to-school rush. Parents can conveniently access your practice's online scheduling system, selecting suitable appointment slots for their children without the need for time-consuming phone calls. Scheduling features can display real-time availability, empowering parents to choose appointments that best fit their busy schedules.
Practice management software also automates appointment reminders, sending essential details such as the appointment date, time, location, and pre-visit instructions to parents via email or SMS. This automation significantly reduces the risk of no-shows, ensuring a steady flow of patients during the busy season.
Comprehensive platforms like Adit can assist your team in efficiently managing patient records and treatment plans by centralizing EHRs under one umbrella, streamlining the check-in process, and allowing your staff to access relevant information during appointments. This approach ensures personalized care based on each patient's dental history and specific needs.
2. Extend Operating Hours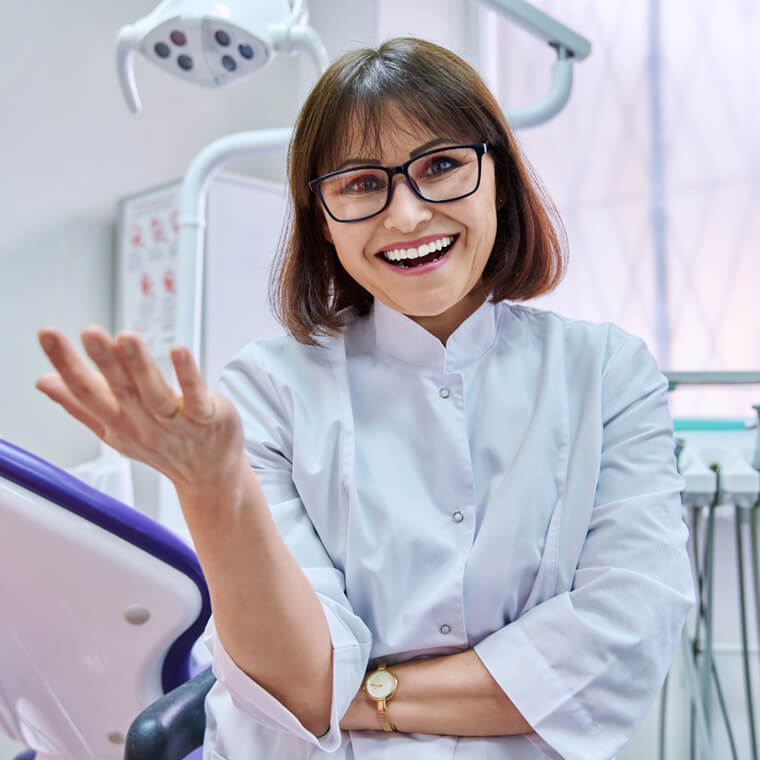 Consider extending your dental practice's operating hours during the back-to-school season to accommodate busy parents' schedules better. Many parents juggle work commitments, school preparations, and extracurricular activities, leaving them with limited availability for dental appointments during regular hours. By offering extended evening or weekend hours, your practice can provide greater flexibility, making it easier for families to find suitable appointment times.
For example, you might extend your practice's weekday hours to open early or later in the evening. This allows parents to schedule appointments before or after work, reducing the need for them to take time off or disrupt their daily routines.
Additionally, offering appointments on weekends, particularly Saturday mornings or afternoons, can be highly advantageous. Many families have more free time on weekends, making it convenient for them to bring their children in for dental check-ups without interfering with school or work commitments.
The accommodation of extended operating hours can be a significant factor in attracting new patients to your practice. Busy parents who struggle to find time for dental appointments during regular hours will appreciate the convenience of extended options. This can result in increased word-of-mouth referrals as satisfied parents share their positive experiences with others.
3. Prepare for Pediatric Patients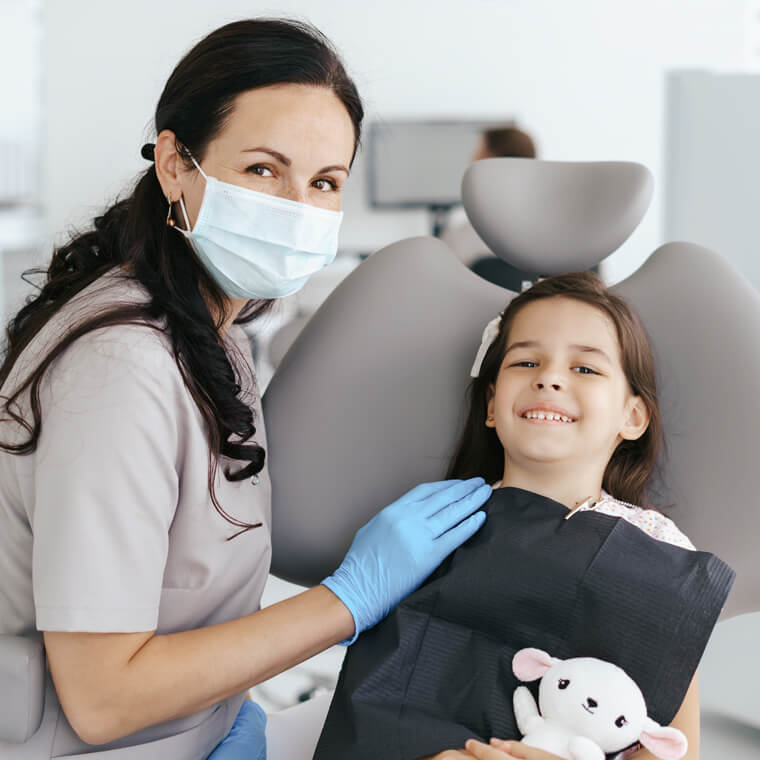 During the back-to-school season, dental practices often see an increase in their pediatric patients. Create a kid-friendly environment to ensure a positive experience for children and their parents by transforming your lobby with colorful decor, engaging wall murals, and child-sized furniture. Offer age-appropriate toys, books, and games to keep young minds entertained and at ease.
It's also important to train your staff to interact with children in a friendly and patient manner, using age-appropriate language to explain dental procedures. Consider offering rewards like stickers or small toys for cooperative behavior. Some practices have themed treatment rooms inspired by children's movies or superheroes, making the dental visit exciting and comfortable.
Proactively preparing for pediatric patients builds a reputation as a caring practice, fostering patient loyalty and positive word-of-mouth referrals.
4. Optimize Staff Scheduling and Training
During busy periods like the back-to-school rush, efficient staff scheduling is paramount to ensure your dental practice runs smoothly and provides exceptional patient care. It's essential to have adequate staff members available to handle the increased patient load and promptly address any emergent situations. Strategically planning staff schedules can optimize productivity and minimize wait times for patients, leading to higher satisfaction levels.
Cross-training your staff is also a valuable strategy that can enhance operational flexibility and efficiency during hectic times. For example, Train your assistants to handle administrative tasks, such as checking in patients and managing paperwork, in addition to their regular clinical duties. Similarly, receptionists can be trained to assist with chairside tasks during peak hours.
5. Embrace Technology and Streamline Processes
In the fast-paced world of dentistry, leveraging technology can significantly enhance your dental practice's efficiency and patient experience, especially during the back-to-school rush. By implementing cutting-edge practice management software and digital tools, you can streamline various processes, providing seamless services to both new and existing patients.
One crucial aspect is adopting an efficient appointment scheduling system that integrates with your practice management software. This allows parents to easily book appointments online, view real-time availability, and select suitable slots for their children's dental check-ups. By eliminating the need for manual scheduling, your practice can handle the increased demand during the back-to-school season more effectively, reducing wait times and optimizing patient flow.
Electronic health records (EHRs) are another essential component of streamlined dental practices. These digital records centralize patient information, treatment histories, and X-rays, ensuring easy accessibility and real-time updates. EHRs enhance communication among dental staff, leading to more coordinated care and quicker decision-making during busy periods. Moreover, electronic records eliminate the hassle of physical paperwork, saving time for both your staff and patients.
Online patient portals are valuable tools for enhancing patient communication and engagement. Parents can stay informed and actively participate in their children's oral health journey by providing secure access to dental information, treatment planning information, and post-appointment instructions. This transparency builds trust between your practice and patients, leading to increased patient satisfaction and retention.
Telehealth options have become increasingly popular and relevant, especially during peak periods like the back-to-school rush. Minor consultations or follow-ups can be efficiently conducted through virtual appointments, saving busy parents and your practice time. Telehealth consultations are particularly useful for addressing non-urgent concerns or providing quick advice, allowing your practice to efficiently manage patient needs without compromising on care.
Streamline Dental Operations During the Back-to-School Season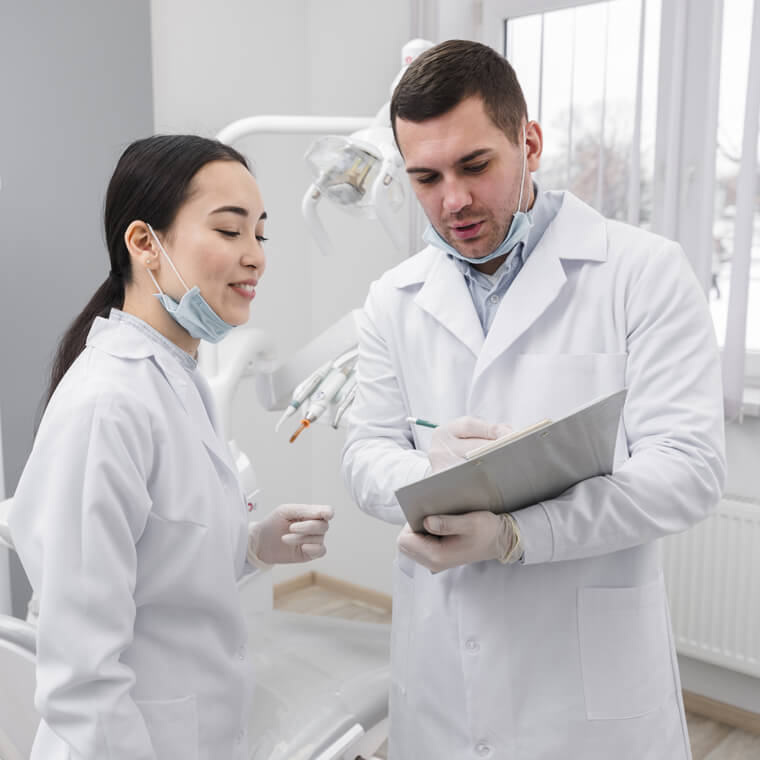 The back-to-school season can be an intense time for dental practices, with an influx of patients and increased demands on staff. However, with Adit's Practice Management Software suite, dental practices can navigate this busy period with confidence and efficiency.
Efficient Appointment Scheduling: Adit's software offers a user-friendly online appointment scheduling system allowing parents to pre-book appointments for their children easily. This streamlines visit flow during back-to-school season, reducing wait times and ensuring a smooth patient and staff experience.
Flexible Operating Hours: Dental practices can extend their operating hours with Adit's software, offering evening and weekend appointments to accommodate busy parents' schedules. This flexibility attracts new patients and fosters loyalty among existing ones, maximizing the practice's capacity during the peak season.
Smart Scheduler: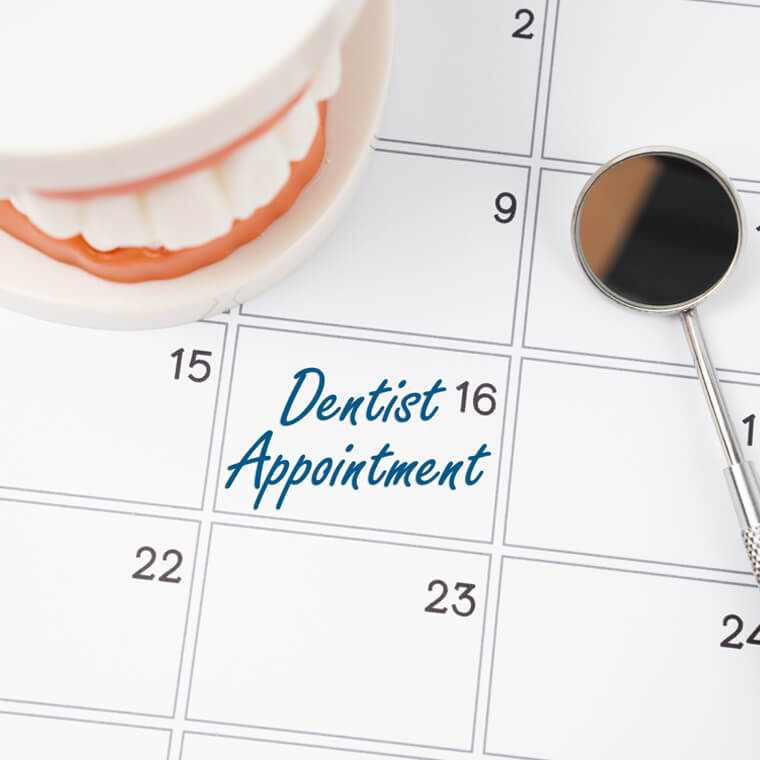 Adit's software optimizes staff and appointment schedules, ensuring the right number of staff members are available to handle the increased patient load. This balanced patient scheduling enhances efficiency by helping your team shift from one-size-fits-all visit times to allot time based on procedure and treatment needs. This allows the practice to provide excellent patient care without overwhelming the staff and keeping wait times to a minimum.
Centralized Electronic Health Records (EHR): The software's EHR system centralizes patient information, enabling quick access to dental records and treatment histories. This streamlines communication and decision-making during busy periods, promoting better patient care and management.
Patient Engagement and Communication: Adit's patient portals facilitate online access to dental information and post-appointment instructions, encouraging patient engagement and trust. This feature fosters lasting relationships with families and strengthens patient-practice bonds.
Streamlined Dental Operations: The software's features optimize various dental practice processes, allowing staff to focus on patient care during the rush. Adit's software streamlines operations and enhances overall efficiency from appointment scheduling to billing and communications.
Real-time Updates and Alerts: Adit's software provides real-time updates and alerts for dental staff, ensuring they stay informed about appointments, changes, or any urgent patient needs during the busy season.
Enhanced Productivity and Morale: Adit's software boosts staff productivity and morale by simplifying processes and reducing administrative burdens. This results in a more positive work environment, enabling dental professionals to provide top-quality care to patients.
Modern Digital Marketing Strategies: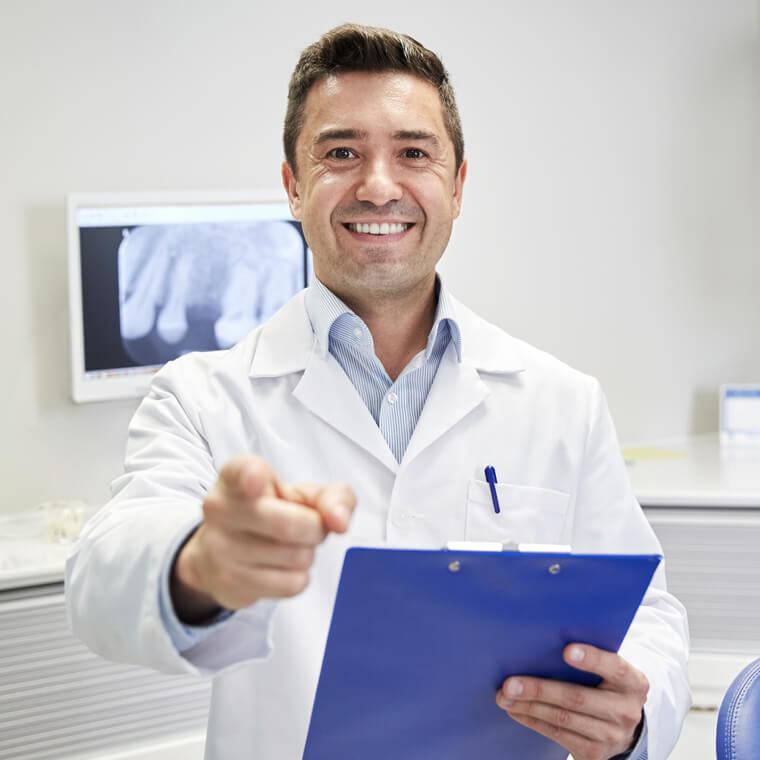 Adit's software includes digital marketing features such as social media campaigns and email newsletters, helping dental practices reach potential patients and promoting the importance of back-to-school dental check-ups.
Data-driven Insights: With Adit's software, dental offices can access data-driven insights and practice analytics, allowing them to make informed decisions to further optimize their operations and patient care during the back-to-school rush.
Experience a Smoother Back-to-School Season with Adit's Practice Management Software!
Are you ready to navigate the back-to-school rush with ease and efficiency? Streamline your dental office management with Adit's powerful software suite. From efficient appointment scheduling to optimized staff operations, our software is designed to enhance patient care and boost productivity during the busiest season.
Don't miss out on the opportunity to provide exceptional dental services while fostering lasting patient relationships. Take charge of your dental practice's success.
Book a free demo and see how Adit's Practice Management Software can help your office manage the upcoming back-to-school rush more efficiently. Let's ace the busy season together!