With the high demand for dental services after the pandemic, you may wonder how your collection rate is struggling. Considering the dental staff shortage, crushing patient volumes, and the constant reimbursement reductions by insurers, is it really that surprising?
All of these factors can put a significant strain on your clinical and administrative operations. But, before you reinvent your business strategy, consider these common causes behind your plateauing collection rate that you could probably fix and get a much-needed boost to your bottom line:
Limited ways to pay for patients
Insurance verification isn't performed ahead of appointments
Your dental team is stretched thin
Insurance payments aren't consistently updated every day
To get your collection rate back up, you'll need to re-evaluate your billing procedures and uncover any outmoded processes that could be holding back your cash flow. If you're ready to start maximizing your collection rate this year, read on for a few best practices that can turn your frown upside down about collections.
Know Your Collection Rate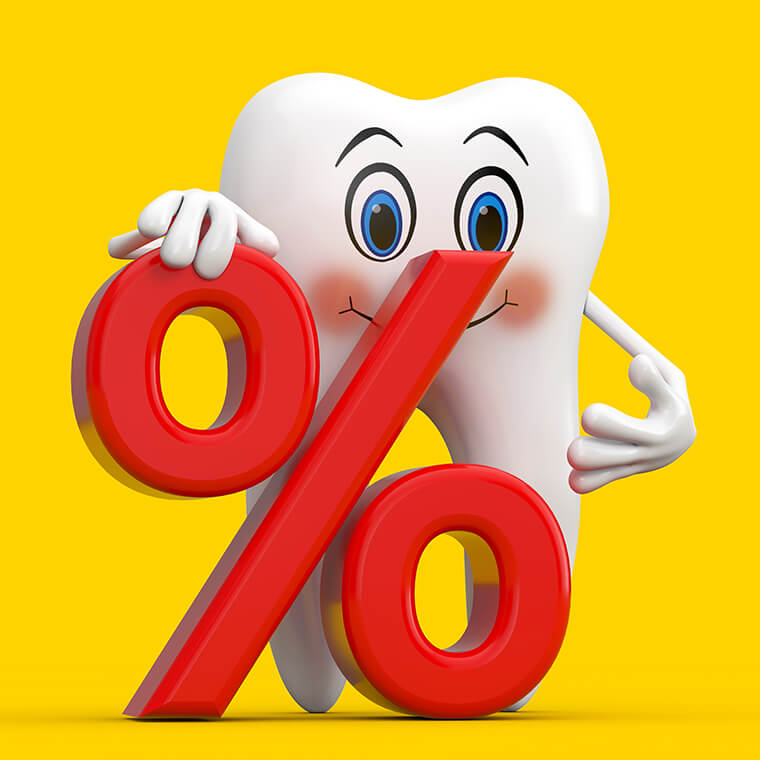 When it comes to collection rates, it's best practice to know where your dental practice stands before implementing any changes to your operational and administrative processes.
Dental clinics should aim for a 98% or better collection rate. Even at this percentage, you're still losing 2% annually on uncollected revenue, but it's significantly less than the 9% average most dental offices typically lose. You should run the numbers on a monthly, quarterly, and yearly basis while keeping in mind any delays in payments, especially reimbursements.
There are two formulas you'll need to use:
Total Adjusted Production
This calculation involves taking your total produced service costs and subtracting various adjustments, such as write-offs and discounts. The remaining sum is your total adjusted production.
Collection Percentage
This formula requires dividing your total collections by your total adjusted production.
Example
Your dental office has a Total Collections of $48,000 and $52,000 in Total Adjusted Production.
$48,000 (Total Collections) / $52,000 (Total Adjusted Production) = 92.3% (Collection Percentage)
If your goal is a 98% collection percentage or better, this calculation shows your office currently collects at a 5.7% deficit.
With this number in mind, you can now begin figuring out where your deficit is coming from and addressing it. Important PMS features like Adit's Practice Analytics can track and analyze key performance indicators (KPIs) to help you drill down into the what and why of your collection rate.
Update Your Reimbursement Fee Schedule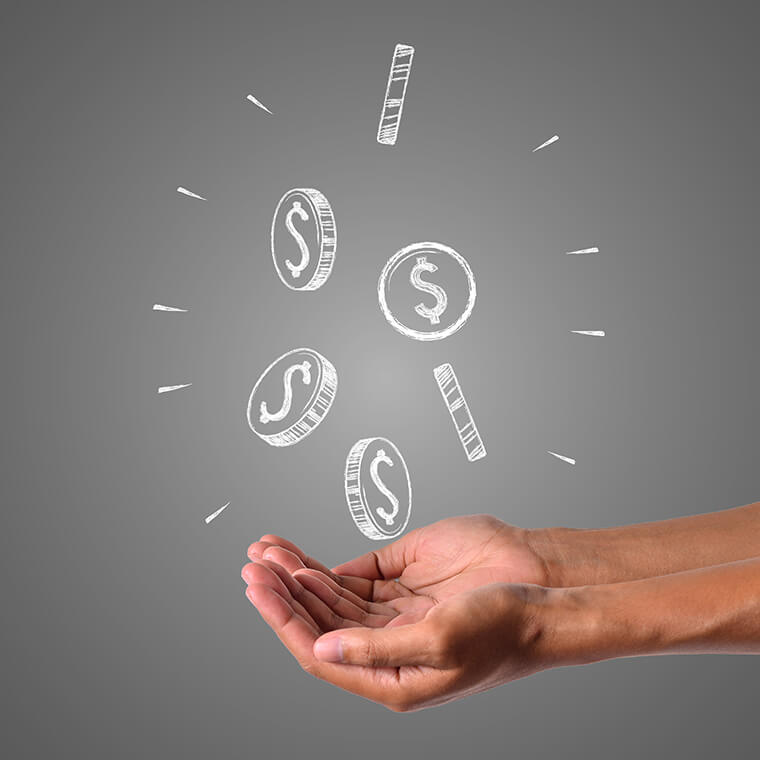 Your participation in a Preferred Provider Organization (PPO) requires ongoing assessment and negotiation of the reimbursement rates your office will receive from insurers. A common source of dental claim denials involves the fee schedule not being kept up-to-date and requests being sent based on old numbers.
This situation is avoidable if your billing team takes the time to keep your database up-to-date with these rates and checks for any coding changes that require updating, as well.
Develop an Effective Collection Process
Is your aging report a mile long with balances over 90 days old? This situation highlights the essential nature of practicing timely collection habits. Make a point to have patients check out before leaving your dental office so that any required deductibles are received. Your billing team needs to send out consistently timed statements and make the necessary calls to collect outstanding balances if deemed necessary.
Verify Patient Dental Coverage Before the Appointment Date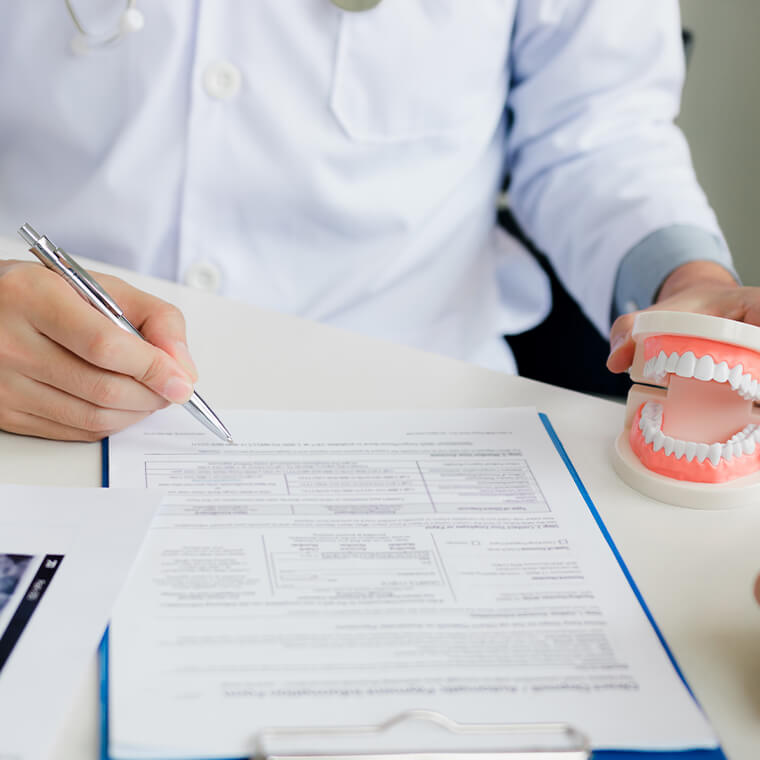 It's easy to procrastinate insurance verification requests when you have a lobby full of dental patients waiting to be seen. What happens if someone's coverage is no longer valid? Having an insurance denial is frustrating, especially if you've been sitting in the lobby waiting on your visit.
This situation is why dental offices have begun electronically verifying patient insurance eligibility before the scheduled visit using digital patient forms. These speed up the verification process by processing insurance ahead of clinical visits.
Expand Your Payment Options for Patients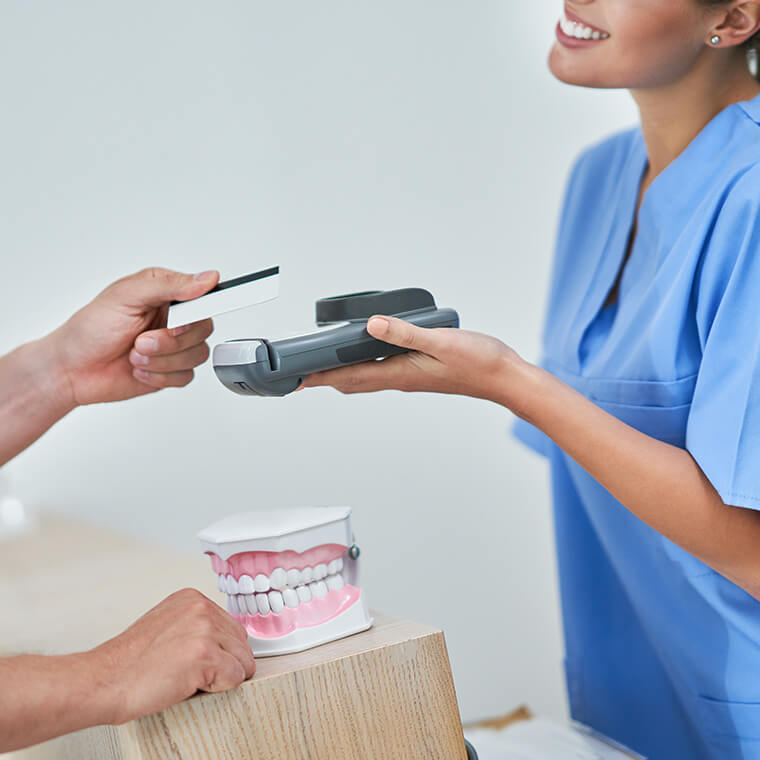 Convenience is a universal consumer expectation no matter the industry, but many dental practices haven't gotten the memo. If your clinic only takes payment in the office and by mail, consider adding a mobile pay feature and an online patient portal.
PMS modules like Adit Pay make it possible for your team to automate the billing process and provide SMS reminders with an embedded payment link. With just a few quick taps on the screen, patients can settle their accounts even faster with features like autopay with a virtual wallet to store their payment information. This means less processing time and a better cash flow.
As you can see, minimal extra effort is necessary to increase your dental practice's collection rate. With these best practices, you can quickly determine what portion of a visit a patient's insurance will cover and can bill the remaining balance that same day.
Dental Collections Don't Have to Be Stressful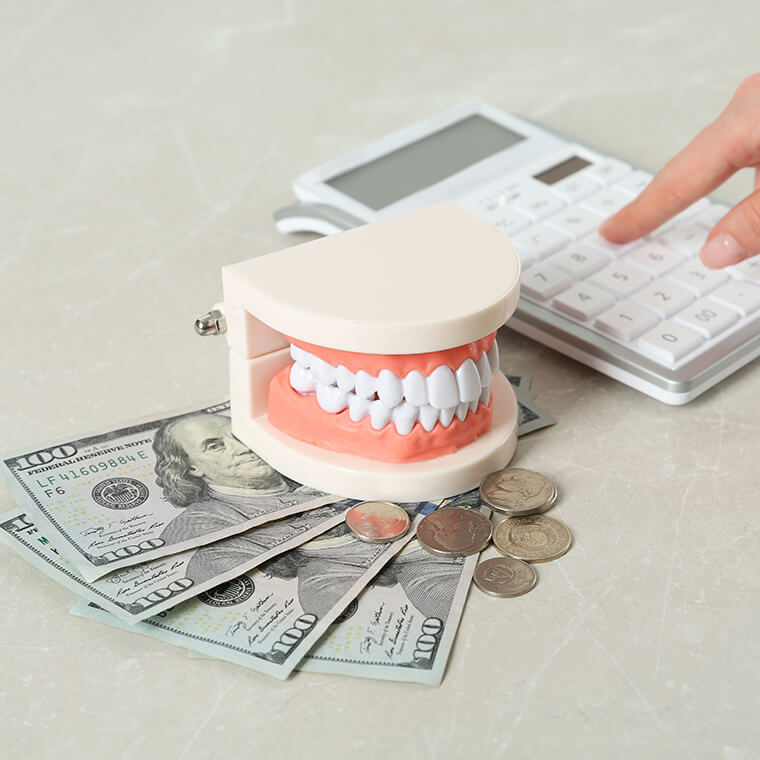 One of the most important tools to maximize your collection rate is practice management software that takes a modernized approach to insurance verification, billing, and payment processing. If your current PMS platform doesn't offer a mobile app for quick account access or automated billing reminders, it's likely your payment turnaround times are bogging down your monthly cash flow.
Adit is a tech-forward suite of practice management tools that increases accessibility, communication, and efficiency across your entire dental organization. Our features are intuitive integrations that support meaningful collaboration between team members and your patients from the moment they book an appointment.
We go beyond EHR management and provide a suite of tools designed with the dental practice in mind:
Online scheduling
Adit Pay
Patient forms
SMS messaging
Automated appointment reminders and confirmations
Mobile app
Adit VoIP
Review and marketing support
Call tracking and recall
Practice analytics
Request your demo today and start improving your collection rate with our state-of-the-art service features.