Just like any other medical field, dentistry offers a wide range of oral healthcare treatments and products. With these offerings comes the responsibility of ensuring your patient understands all the pros and cons, risks, and potential costs and outcomes.
Informed consent is about more than having patients sign paperwork giving the go-ahead to their treatment plan. Your team must collaborate with individuals seeking care at your dental office. Clinics that don't effectively inform their patients about realistic expectations have a higher liability risk.
If your current consent process involves a brief explanation of the risks and benefits that requires a quick checkbox tick and signature, it's time to re-evaluate your approach. The focus of informed consent involves the patient's awareness and consideration of a procedure, not just your own judgment on the situation.
What Is Informed Consent?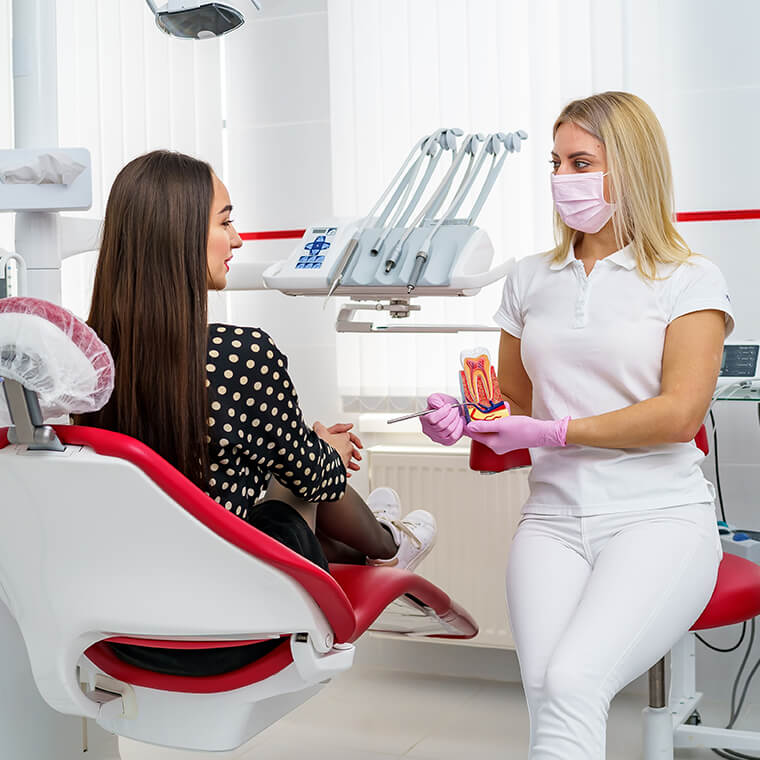 The nature of informed consent is that, as individuals, we have the right to our bodily autonomy. It's impossible to fully agree to a specific treatment if one isn't aware of the entire scope of options, risks, and consequences of their decision.
As a dental professional, your role is to ensure that patients have a grasp of the good and bad of their oral healthcare options, along with any alternatives and potential outcomes that could occur. This isn't a quick five-minute conversation only focusing on positive results and costs. Any explanation of care requires a comprehensive discussion using terms and phrases the patient can understand.
According to the American Dental Association, all 50 states require dental practices to obtain informed consent from their patients or risk license revocation and legal penalties. So, aside from the ethical best practice of informing patients about their oral healthcare treatment options, there is a regulatory compliance requirement, too.
Top Tips for Obtaining Informed Consent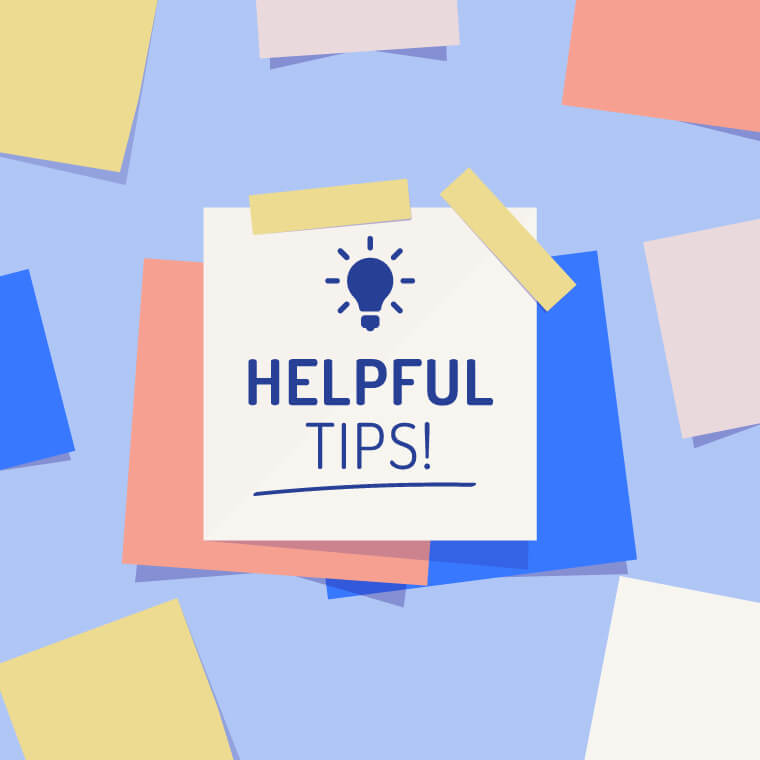 As mentioned briefly, dental patients can only provide informed consent if fully educated about the treatments and products recommended as part of their care. This process involves ongoing communication to be effective.
Below are ten essential tips to ensure that you and your dental team communicate clearly with patients and ensure their care is ethical and appropriate for their needs.
Address Patient Concerns and Goals from the Start
It's easy for patients to just agree with their dentists about how to treat oral healthcare issues that arise. After all, you're a professional and would know what's best, right? Maybe not. It's important to address any questions and concerns they might have and directly discuss these issues when introducing your initial recommendations. This step should be a top priority to manage their expectations about a procedure, its recovery, costs, risks, and benefits.
Explain Care in the Simplest of Terms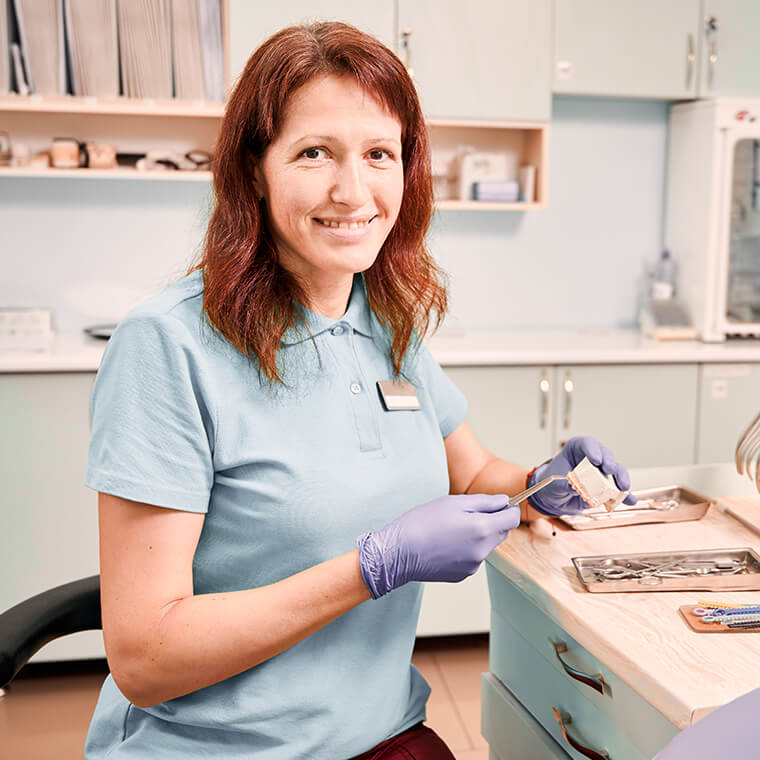 You love talking about teeth and oral health news with your team, but your patients probably won't understand the technical jargon. It's important to remember this reality when discussing how a procedure works and not be overly technical when explaining the details. You should also ensure that patients who struggle to understand or have a communication barrier have support.
Don't Assume Patients Understand Everything Involved
It's easy to assume that a patient knows what a cavity, root canal, filling, or crown is. But are they aware of what to expect during these procedures?
If a patient is scared of needles and you fail to tell them that you'll be numbing part of their gum before filling a cavity, how will they react? What if you find that a cracked molar has deeper than-expected roots and requires oral surgery to extract it? Patients don't want any surprises when undergoing dental procedures.
Ensuring they know the different steps of a procedure or might need to see an oral surgeon could minimize negative feelings about their care and ease frustration.
Incorporate Educational Collateral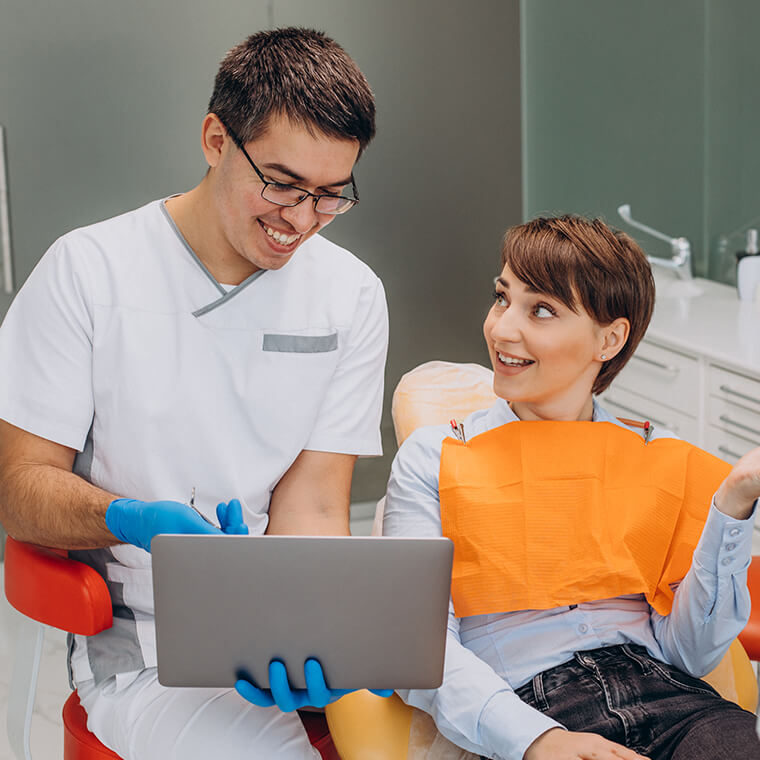 You don't want to overload patients with information about their upcoming dental treatments, but brochures and flyers can be helpful when obtaining informed consent for care. Consider using educational collateral that is easy to understand and doesn't feature numerous paragraphs of text. Pamphlets and infographics on your dental website can prove valuable resources for patients to reference after leaving your office.
Signed Consent Isn't Enough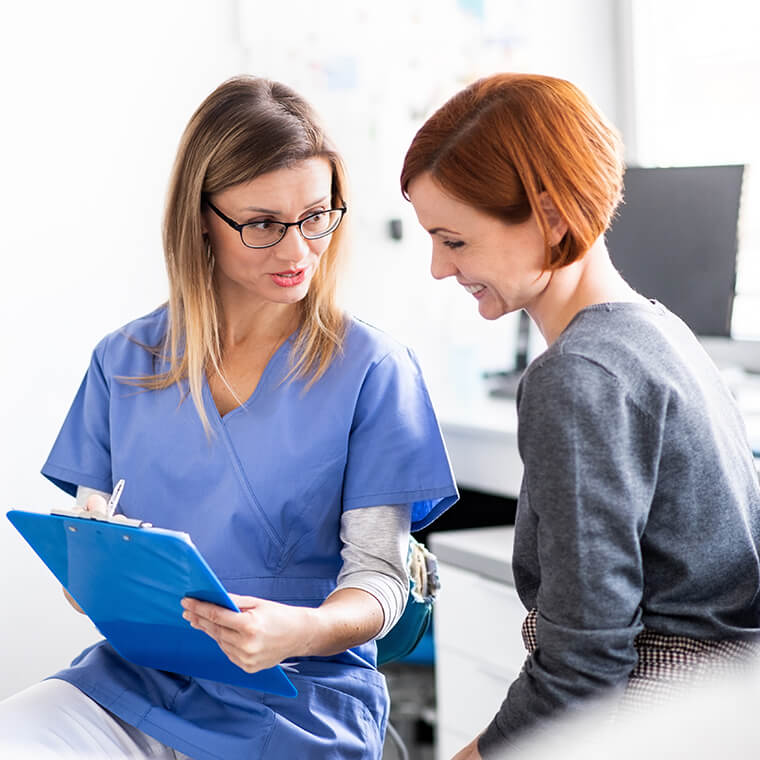 Confirming a dental patient understands the scope and consequences of a treatment they've agreed to requires more than ticking off a box and signing a document. You must assess their understanding by directly asking them about it, along with providing a signature.
This step can minimize the risk of later disputes regarding the quality of care and any claims of being unaware of what they consented to despite their willingness.
Ensure Recommended Care is Appropriate
Just because a patient wants a particular procedure doesn't mean it's ethical or aligns with their best interests. As you collaborate with them, you may realize that the treatment offered isn't appropriate for the situation. You might also determine that a patient's expectations are unrealistic despite your advice, forcing you to decline your services for their dental issue.
Fairly assessing a situation and providing appropriate oral healthcare requires accepting that informed consent isn't always enough. Take time to review EHR and ensure patient information is up-to-date. Share with them reviews your office has received regarding their procedure, including the good and the bad, to give them real-life perspectives on the impacts they might experience.
Withdrawal of Consent Is Always on the Table
It's vital to allow patients the ability to withdraw consent at any time. Expectations can change, and patients shouldn't continue with a treatment plan they don't wish to pursue. This acknowledgment is an important aspect of informed consent that should be emphasized when making recommendations. Knowing they can change their mind and consider alternative options nurtures trust and loyalty and ensures patients receive a stellar care experience.
Don't Leave Dental Patients in the Dark
Dental care requires continuous dedication by patients and their dentists to achieve the best oral health outcome possible. It should be no surprise that achieving this goal demands a regular reassessment of a patient's treatment plan. This means obtaining their consent again, sharing any amended recommendations, and revising costs associated with their care.
Don't Rush Elective Treatments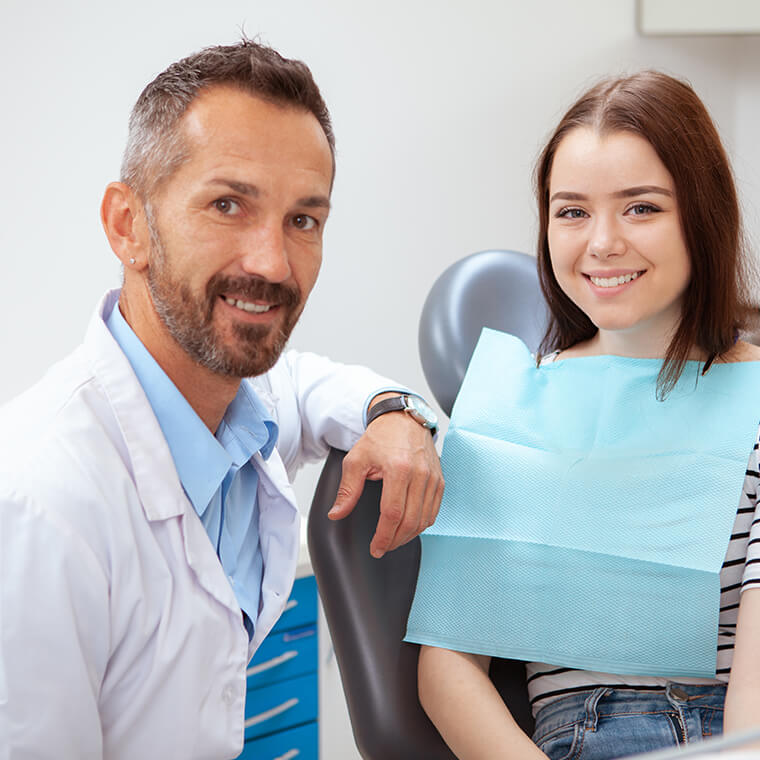 While it's convenient to suggest treatment options when a patient is in the dental chair, don't pressure decisions regarding elective procedures in this situation. This approach puts them on the spot, which doesn't allow time to process the full scope of their care. Instead, send them home with additional information and follow up after a few days to address any questions and concerns they might have.
Keep a Comprehensive Record of Consent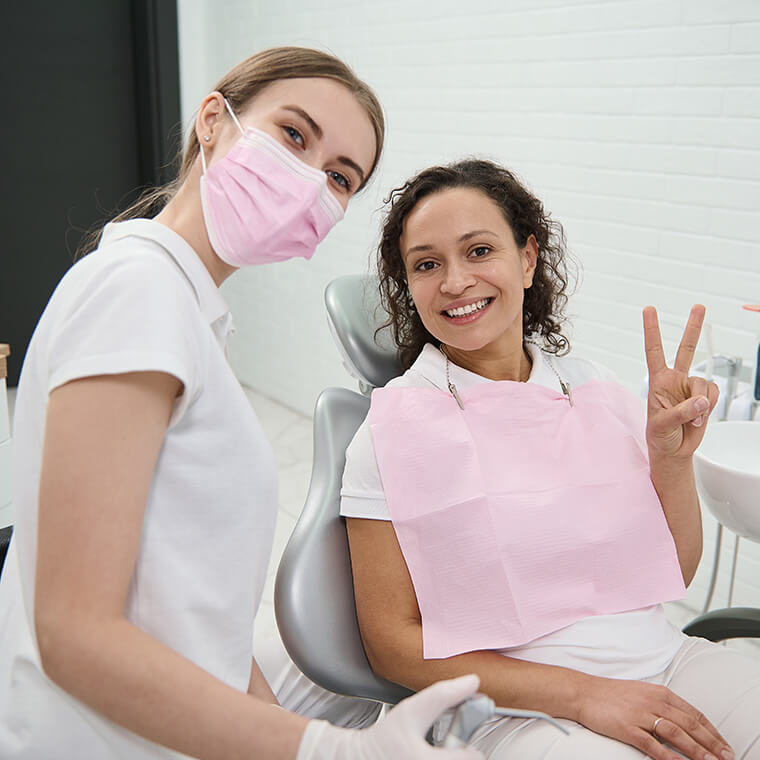 One of the biggest liabilities dentists face is dissatisfied patients claiming they were coerced into agreeing to a treatment they didn't want. This scenario is usually the result of mismanaged expectations, and they aren't happy with the outcome of their dental care. The best way to avoid and defend against these situations is to include details about what information you shared with patients about their treatment recommendations.
Note any questions they asked, what costs your office quoted, and have a copy of a signed consent form in their file. These details are evidence of your efforts to ensure patients are fully informed and willingly agree to their care.
Trust Adit to Enhance Patient Communication
Obtaining informed consent is a process that requires clear communication and detailed record-keeping to document your efforts to provide patients with crucial treatment information. The tips in this guide highlight the importance of your dental practice being accessible for questions, concerns, and reservations.
Patients rely on multiple communication channels to understand the risks and benefits of their oral healthcare options. Your office can make this process more intuitive with tech-forward practice management software that takes a centralized approach to communicating with patients.
At Adit, we can streamline your informed consent process with robust features like SMS messaging, electronic patient forms, and a professional dental site featuring educational information about oral healthcare procedures. With an online patient portal feature, our platform empowers users by providing hassle-free access to their health records and a knowledge base full of relevant information about their care.
Because our software seamlessly integrates with most PMS systems on the market, we can quickly bring siloed information under one umbrella. This approach means your team won't miss crucial patient details affecting eligibility for certain procedures. Our platform also makes updating EHR notes a breeze so your team can quickly review treatment recommendations and answer questions.
Some of the features our clients can't stop raving about include:
Patient Forms
Mobile App
Online Appointment Scheduling
Practice Analytics
Adit Pay
2-Way Patient Texting
Email Campaigns
TeleMed
Call Tracking
Internal Chat
Patient Review Tool
Boost patient loyalty and trust in your dental practice with a state-of-the-art practice management software suite that ensures an informed decision-making process about patient oral healthcare. Request your free demo today!