As a dentist, you may consider casual dress in freshly pressed scrubs or office wear acceptable for your office. You may have a goal to help patients feel relaxed and comfortable to ease their anxiety about their procedures. But, how often do you receive compliments on your look?
You get up close and personal with your patients' five senses, and they make judgments about your professionalism based on this experience. This includes how you are dressed while leaning over them to provide dental care. For example, while having halitosis could make your patients squirm in your chair during treatment, wearing branded tee shirts, dirty scrubs, or appearing too casual can worsen the impression you make.
Your dental attire requires careful thought. What image are you trying to convey about you, your skills, and your company? Most offices assume that scrubs are enough. But, as a dental professional, your wardrobe can reinforce how your attire impacts your practice.
How Your Dental Attire Impacts Your Practice
Everyone knows the old saying that "you only get one chance to make a first impression." Power dressing as a dental professional is crucial when building confidence and trust in a patient relationship. Wearing business attire that speaks to your authority and capabilities will encourage them to be more open about the details of their oral health issues.
While it's true that scrubs can make you seem more personable, this attire won't necessarily give the impression you are a dental company owner or have many years of experience. So, what kind of power dress options are available? Below are some tips to help you decide:
Top Tips for Power Dressing Success as a Dentist
Unlike brokers on Wall Street or lawyers in a courtroom, power dressing as a dentist doesn't require suits or dress shoes. Instead, the following guidelines will help you create a wardrobe that supports your brand and build confidence with your peers and patients.
Button-Up Shirts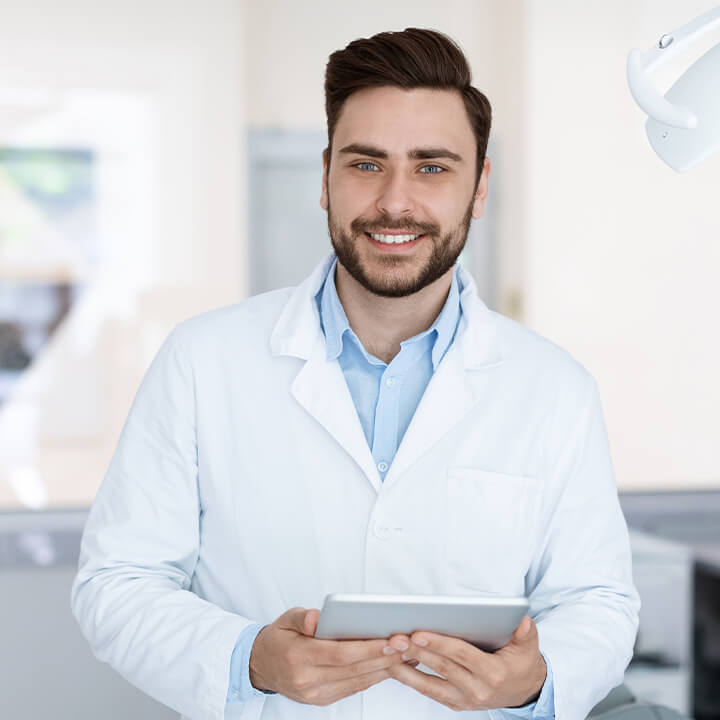 A classic look recognized across every industry as professional dress is button-up shirts. These garments have such a vast range of styles that you will probably struggle to choose only a few for your wardrobe. Even better, these are incredibly versatile and are appropriate for consultations with patients or lunch at a dental conference.
Consider picking out a few jackets/blazers to match them for slightly more formal occasions. You should also make sure they are constructed from quality materials, so their color, shape, and thread last for a few years.
Versatile Polos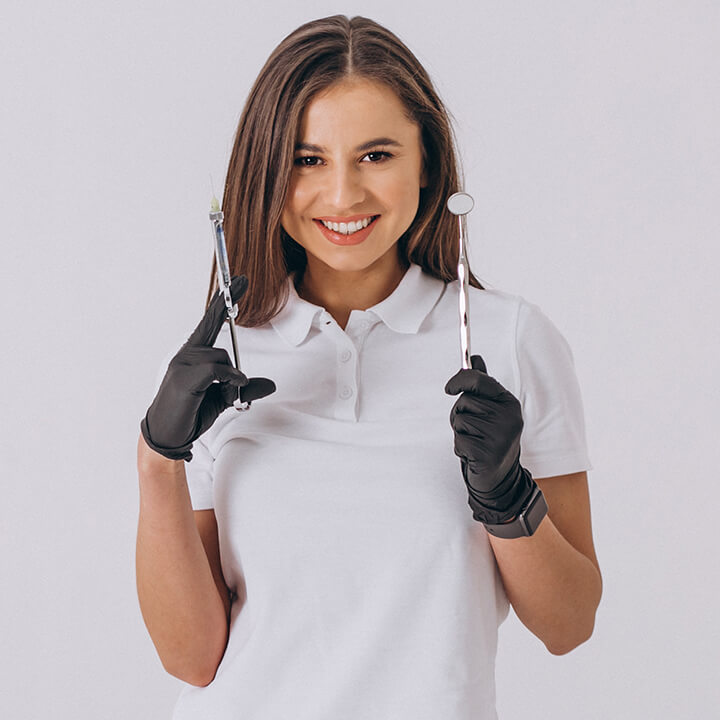 Another versatile piece of clothing is the polo shirt. These are wonderful alternatives to long-sleeve button-ups when the weather has warmed up or you get hot often during your busy day.
Polos are professional and can pair with a jacket for various occasions. You'll always look polished and competent in one, thanks to the color and buttons they have. Even better? They are unisex and make a great option if you want your front desk team to wear more than just scrubs.
Finally, polos are a great marketing opportunity because they look good even if embroidered with your rental company's logo.
Accessorize with Ties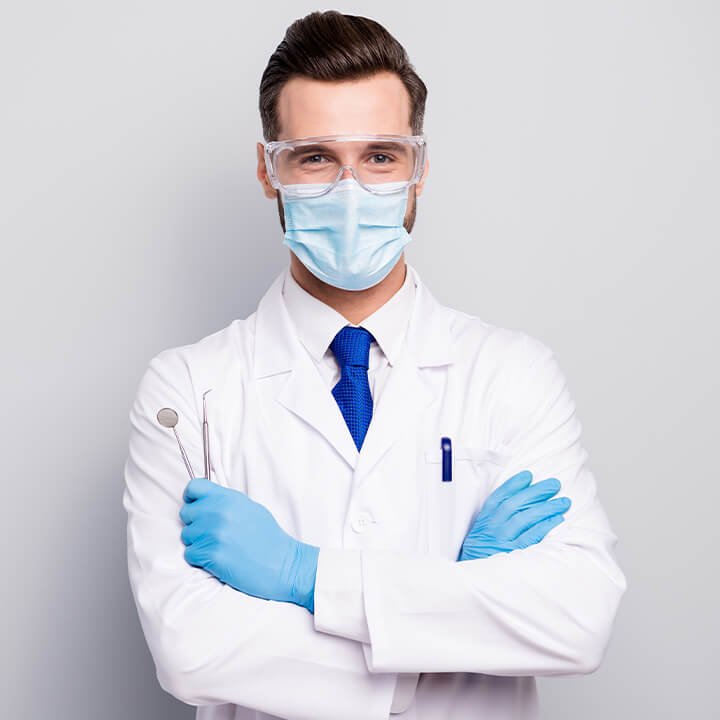 When you think of ties, you may be envisioning a boardroom meeting or a formal dinner. The reality is that there are plenty of power dressing options that are comfortable and include ties to accessorize with the outfit. It adds a sense of professionalism to your look and will add a little spice to your wardrobe.
When selecting ties, it's essential to think about who will see them while you're in the office. If you are a pediatric dentist, it's more than appropriate to get some novelty styles that your young patients can relate to. However, if you primarily treat adults, try to minimize such tie options for special occasions, like holidays.
Striped ties are certainly okay but keep in mind that they are harder to match with, so consider solid colored ties first. Also, be sure to use a tie clip, so it stays out of the way and doesn't accidentally lay across a patient's face when you lean over to examine their teeth.
Stylish Dress Pants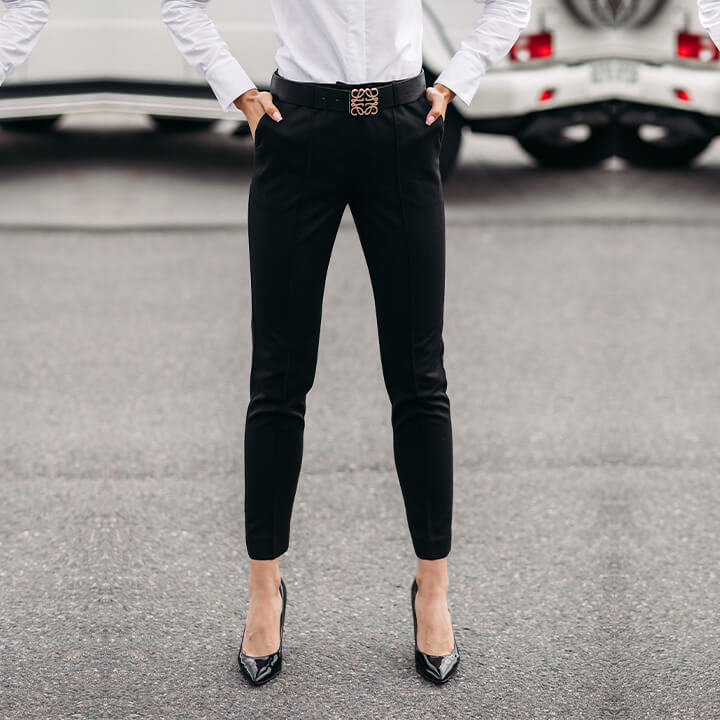 Even if you operate a solo dental office in a small rural town in Montana, your patients will judge your appearance. Being overly casual and wearing jeans every day isn't appropriate for dental professionals. Even khakis should be limited to a few times a week during the warmer months of the year.
The type of material and fit you choose is up to you, but make sure that the length and seat are appropriate, so they blend in with the rest of your attire.
Comfortable Dress Shoes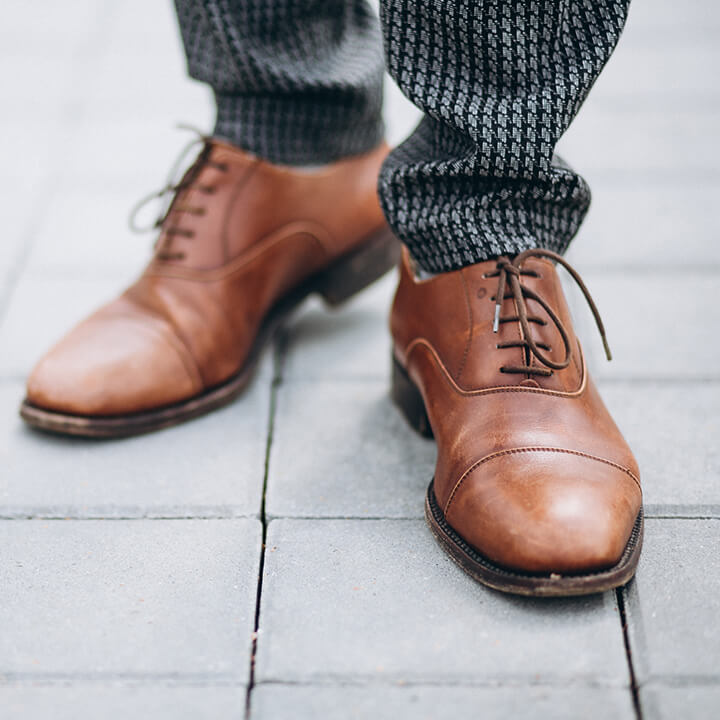 Shoes can save your knees, back, and overall posture, so it's important to find a pair that look professional while still being comfortable. Sneakers should only be used on days you are mainly wearing scrubs, such as when performing oral surgery, but other than that, stick to something more business-like.
For women, this can be difficult because most power-dressing ideas involve heels. Short pumps and heels are perfectly acceptable for you to wear as a dentist, but keep in mind that you need comfort. Flats are a better option and minimize your risk of tripping or falling when moving around your dental office.
When shopping for the right shoe, make sure you buy several pairs in different colors, especially if you find a style you like. Also, give yourself time to break them in if they feel uncomfortable at first. Many times, they just need to adjust to the size and shape of your foot, but only buy footwear that fits.
Watches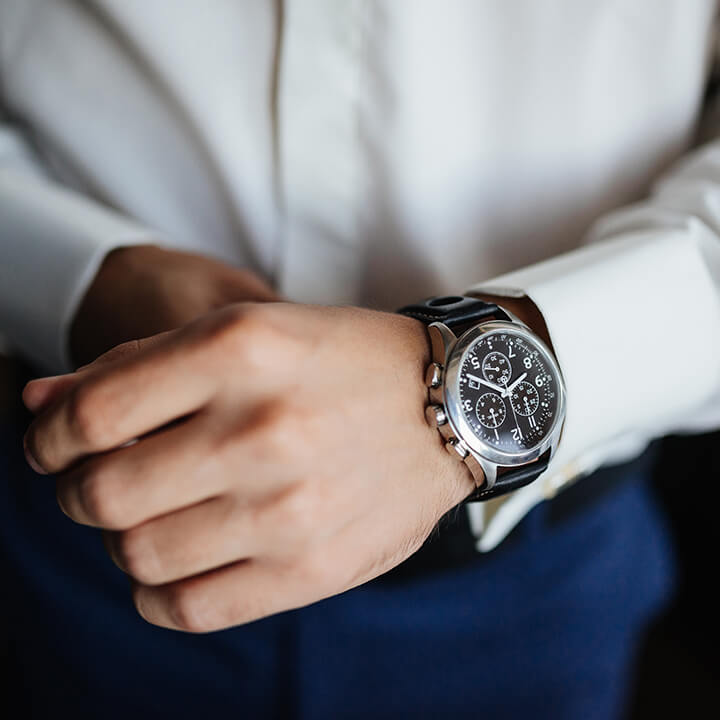 Watches serve both a functional and aesthetic purpose in a dentist's wardrobe. Patients will notice the accessories you wear, and these timepieces have always been a sign of one's success. This leads to an image of your authority in dentistry.
More importantly, wearing a watch will ensure you can easily see the time during the middle of a procedure if the room doesn't have a clock on the wall.
The Classic White Lab Coat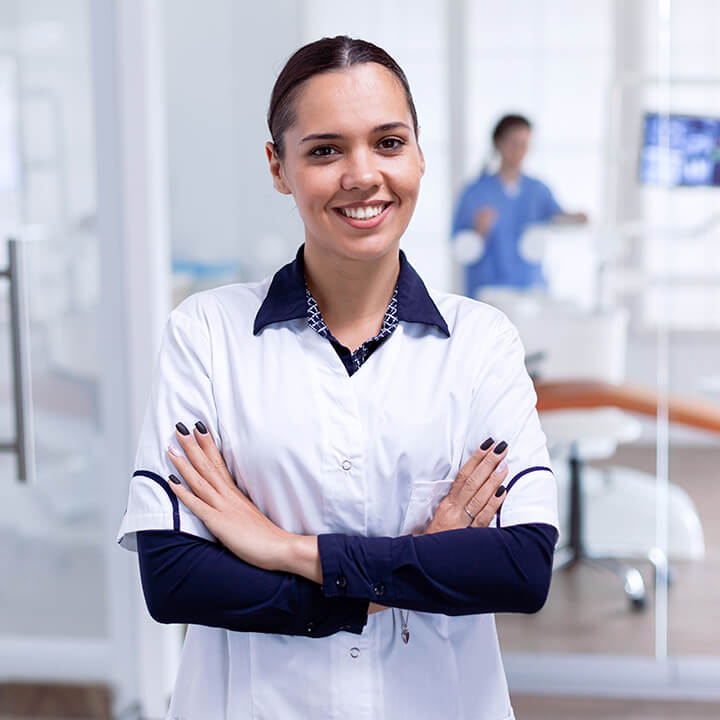 Believe it or not, a white lab coat is an essential element when power dressing. This is especially true among senior patients who grew up in an era where doctors always wore this garment at the office. It creates a sense of professionalism about your character as a dentist and lets you carry things around the office more easily when visiting patients.
You should expect to own several since they can get dirty and require quick replacement throughout your day. Even better? These coats are perfect for embroidering your name and credentials alongside your dental company's name, which will help your clients associate your name with your face more easily.
Grooming is Part of Effective Power Dressing for Dentists
Clothing and accessories for your professional dental wardrobe are clearly important to make the right impression on your patients, team, and peers, but what about your grooming habits? Yes, grooming is part of power dressing!
Your hands and face will be in relatively close proximity to your clients, so your nails must be clean and well-manicured. Even your facial skin should be clean and relatively blemish-free. You don't want patients staring at a blackhead on your forehead the whole time you're cleaning their teeth! And while most women keep their brows neat and trimmed, male dentists need to do the same. One can either handle these self-care options on their own or go to a professional a few times a month.
By incorporating some of these tips into your power dressing efforts, you can be sure that you represent your dental company in a positive light to your patients. Remember, they are the lifeblood of your practice, and when you have a strong bond with them, referrals will begin to flow in and boost your reputation and profitability.
You Handle the Wardrobe, Adit Handles Your Brand
Besides dressing for success, you also need to manage your brand effectively to maximize growth and revenue. Adit is your end-to-end practice management partner that provides numerous software solutions in one platform.
Boost your patients' treatment experiences and help your staff streamline their workflows with the only tool needed to manage all aspects of your practice. Our technology was designed specifically for professionals in the dental industry. We help you discover additional revenue streams for your company and help with day-to-day operations and marketing! Our dedicated implementation experts will get your team up to speed and fully integrate your practice with Adit's all-in-one software.
Our toolbox includes:
Discover why Adit leads the industry in technological innovations and learn how our intuitive practice management software can benefit your dental company. Request a demo today to learn more!