As a dental practice owner, you appreciate how busy your patients' lives are and do your best to accommodate last-minute cancellations and no shows. Sometimes it's a genuine mistake of dates getting mixed up or just forgetting they had an appointment time. Regardless of why someone misses a visit to your office, the result is the same: lost productivity and revenue.
If you want to improve your current strategy to reduce patient no shows, keep reading. In this article, we'll share our top proactive steps to get people to follow through and make their dental office appointments.
Minimize Time Spent in the Waiting Room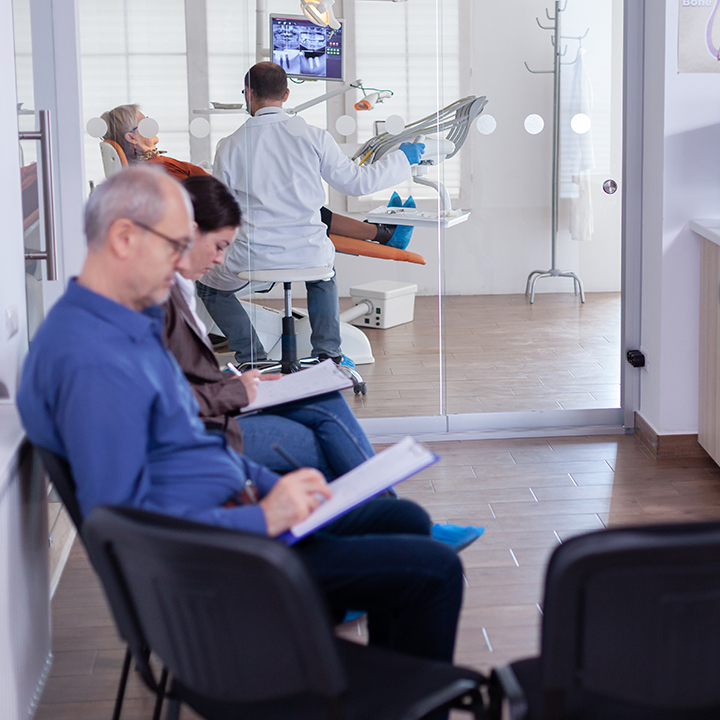 The first step to reducing no shows and patient cancellations in your clinic is to show you value their time. When patients show up and wait more than 20 minutes in your waiting room, a negative association with receiving care at your practice occurs.
Streamline the intake process by going digital. Schedule appointments for the appropriate amount of time a procedure requires. These steps will help cut down on wait times and keep visitors interested in keeping their dental care booking.
Use Automated Appointment Reminders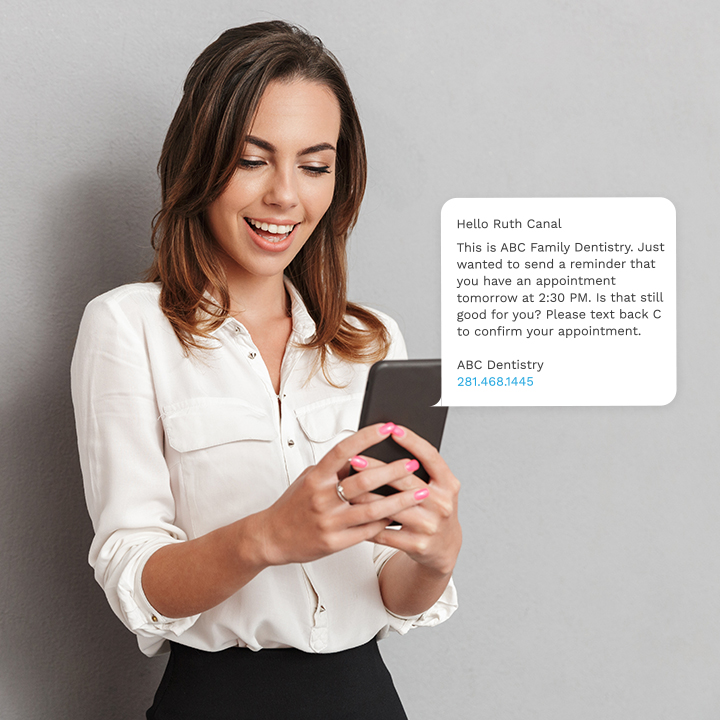 One of the most tedious aspects of running a dental practice is the constant need to make multiple appointment reminder calls to a patient. Depending on the time of day your front desk calls to confirm their attendance, someone might be in the middle of a meeting at work. By the time they get home, it's outside your office hours.
How can they communicate with you effectively in this situation? They can't. Worse, if they need to change their scheduled visit at the last minute, there isn't an effective way to reach your schedule to make this change. This situation often leads to no shows.
Instead, use automated appointment reminders to send text messages with an embedded calendar link. Patients can simply reply with "yes" or "no" and conveniently reschedule through your online calendar integration. If you don't have this feature in your current practice management system, it's time to consider an upgrade.
This integration not only prevents wasted time playing phone tag but empowers your patients to take care of their booking changes. Adit's online scheduling platform can sync with your system calendar and show newly opened appointment times in real-time, allowing others to grab up these new time slots and reduce no shows.
Show Appreciation to Patients that Make Their Dental Appointments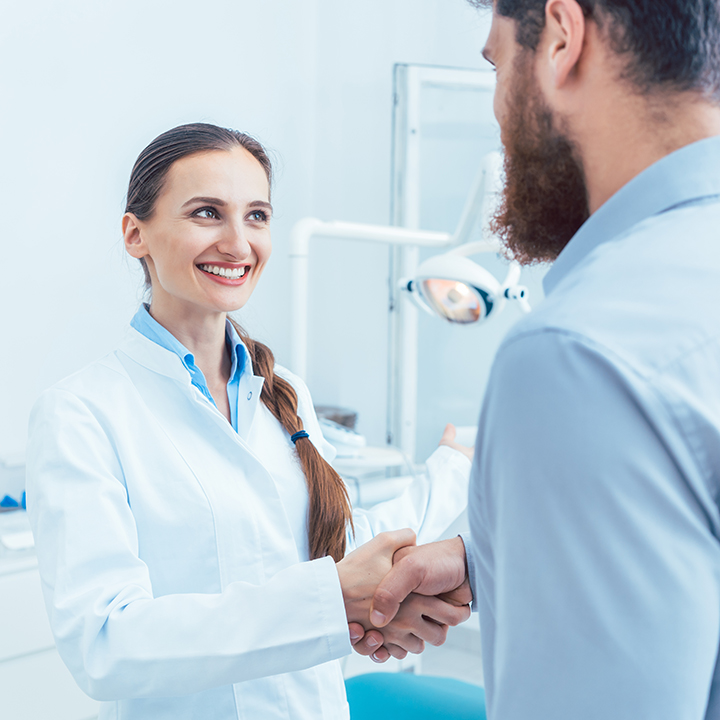 Everyone could use a pat on the back in life. Acknowledging your patients' efforts to keep their appointments and prioritize their oral health is a great example of showing appreciation for their dedication.
Use positive reinforcement for showing up to a dental visit by complimenting the improvements in their smile, offering additional services or products that benefit their oral health goals, and similar actions. What seems like a small gesture can go a long way in building brand loyalty for dental practices.
Address Missed Appointments Right Away
One of the quickest ways to diffuse any anxiety a patient might have about missing their dental appointment is to reach out and let them know you missed seeing them. Recalling them is important, so try to get them rebooked as soon as possible after a no show.
Also, use this as an opportunity to remind them what policies you have regarding patient no shows. This conversation ensures they aren't caught off guard about consequences should they no-show again.
Prioritize Scheduling Early into a Patient Call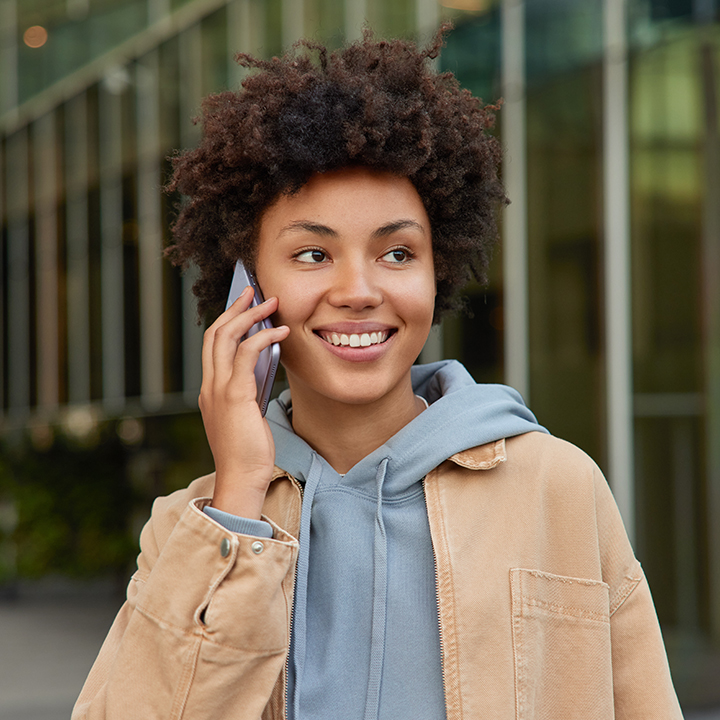 When patients call your dental office to cancel their visit, use urgency to get them rescheduled before ending the conversation. Every communication is an appointment opportunity, so emphasize the importance of maintaining one's oral health, address any known dental issues they might be struggling with, and encourage them to book right away.
Other ways you and your team can engage with callers about the benefits of a healthy mouth include:
Discuss flexible appointment options available to accommodate the patient's scheduling needs
Review their file notes when calling to confirm their appointment
Take notes of any goals they might mention for their oral healthcare, important life events coming up, and other personal information they might share
Personalize your conversation with them when discussing the benefits of their appointment and following through with their care
Incentivize Patients that Keep Their Dental Appointments
While you can always charge a small fee on patient accounts that are no shows, you might consider offering additional savings for those who keep their scheduled visits. If you don't want to give everyone a discount, consider doing a fishbowl drawing for a gift card each month.
Remember, by investing more into your patients than just dental care, you nurture a stronger bond that demonstrates your commitment to their well-being. This translates into loyalty and reduced cancellations and broken appointments.
Offer Appointment Pre-Payments
If you have a patient who had three broken appointments or cancels their dental care regularly, consider having them pre-pay for their upcoming visits. Money is always a great incentive to help someone become compliant. You might even consider offering a discount for those that go this route for their bookings at your practice.
Offer Multiple Reminders
Sometimes, it's just a matter of finding the best way to communicate with your patients. When you schedule someone to come in for a cleaning, clarify what method is best to contact them. Ask them about the time of day, as well, so you're sure to reach them. After all, if they want a phone call but are at work during the day, it's pointless to contact them during this time.
Don't limit these communications to just one channel, either. If they would like an email, text message, and voicemail, go ahead and accommodate their request.
Train Your Team on Patient Interactions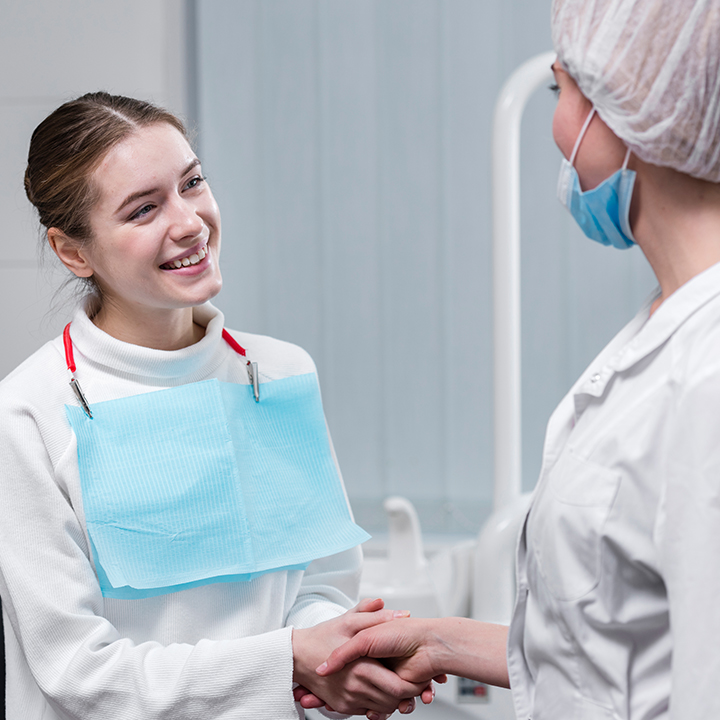 As a busy dental practice, you and your team probably take numerous calls throughout the day. The quality of these interactions can vary greatly depending on the caller's attitude, what your staff member was already working on when answering the phone, and countless other factors.
Ensure your practice delivers consistent messaging and support by regularly doing the following with your team:
Analyze why patient cancellations happen
Take time to review appointment scheduling and reminder protocols during morning huddles
Assess any factors that could be affecting patient attitudes about your practice or dentistry in general
Update Your Dental PMS
There are a variety of reasons that patients miss appointments or cancel, some of which are beyond your control. What you can do is empower your dental team with advanced technological tools that can decrease these occurrences.
Through automated reminders, convenient online scheduling, and streamlining workflows in your practice, you can create exceptional patient experiences that encourage treatment compliance.
If your current PMS doesn't provide these benefits, it may be time to consider an upgrade or integration. This dental tech creates next-level efficiency that makes your appointments go smoothly, cuts down on wait times, and gives patients better control over their care.
Learn More About Streamlining Your Dental Practice's Appointment Reminder Process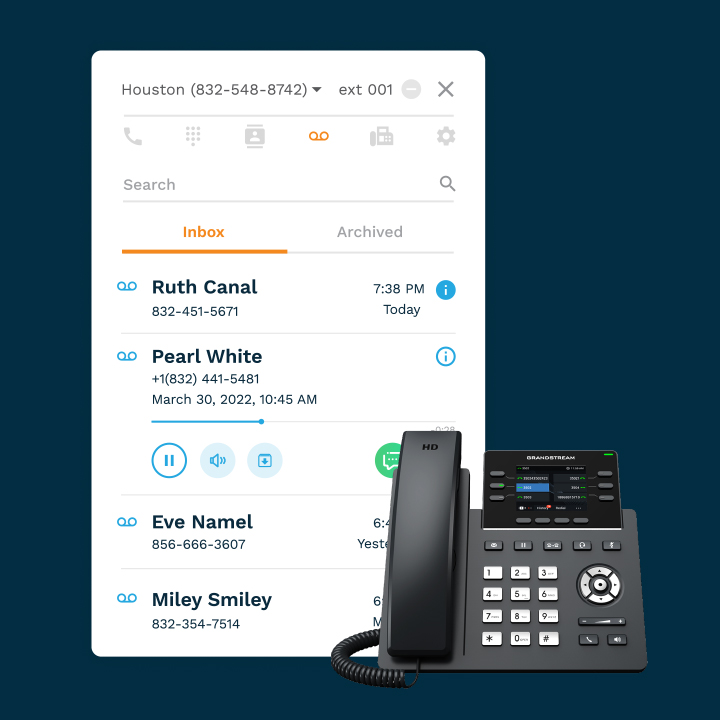 The lost productivity that results from someone not showing up for their scheduled cleanings hurts your profitability. Taking the time to determine why dental patients miss their appointments can help you create actionable solutions that address your practice's operational deficiencies and reduce these occurrences.
For over a decade, Adit has provided cutting-edge practice management tools that makes accessing dental care convenient for more patients. From automated texts reminding recipients of upcoming appointments to online scheduling access from any smart device or mobile phone, we help your dental clinic communicate through channels your patients prefer. This means fewer no shows and more filled dental chairs.
Discover how our innovative platform can improve every aspect of your busy office by scheduling your free demo today.