Whether you're a recent dental school graduate or are ready to leave your group practice and open your own clinic, opening your practice can be a daunting experience. It also requires a change in mindset because you will be wearing two hats, one as a dental professional and the other as a business owner.
If you're seriously considering opening your own office, this guide can provide a brief overview of the steps that take you from the planning stage to welcoming your first patients.
Step 1: Figure Out Your Financials First
Just the thought of opening a new dental practice makes one wonder how to manage the start-up costs. The reality is the average cost of opening a clinic ranges widely from $170,000 to $500,000. Before you stop reading this article and give up on your aspirations of being an independent dental office owner, remember this business more than pays for itself as an investment. You just need to have a clear idea of what financing options are available and what costs you could expect depending on:
Services offered
Whether you'll rent, build, or buyout an existing practice
Location of your office
Needed equipment
Staffing requirements
Take time to research these costs and then explore what financing options you could rely on to help fund your new dental office. Some of the more common resources that aspiring dental professionals turn to for investment and loans include:
Finding an investor
Bank loans
Home equity
Personal savings
Credit cards
Personal loans from family and friends
You'll likely rely on a few of these sources to help launch your dental business, so be patient and thoroughly research which opportunities are best for your plans.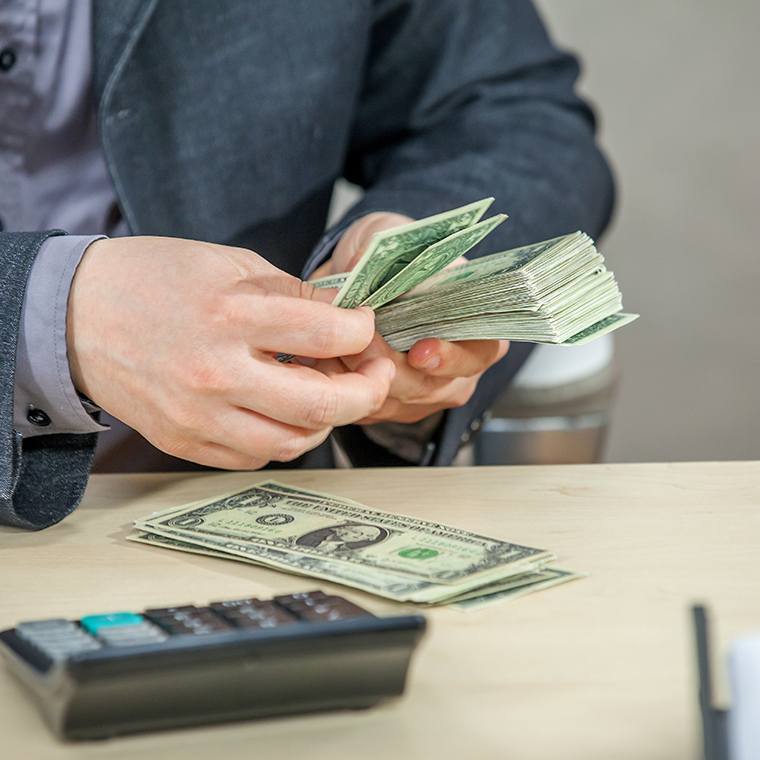 Step 2: Create a Comprehensive Business Plan
Before you book an appointment with a loan officer at your bank, take time to craft a business plan that outlines the strategy for your venture. This is typically just a few pages, and the Small Business Administration (SBA) offers several templates that contain important details you should include:
Describes your dental business
Outlines your short and long-term business plans for your practice
Shares information about the demographics of your patients
Includes detailed financial data, including market trends, forecasted revenue, and overhead
It's important to remember that business plans are not a one-and-done event. Yours will need to be updated regularly to ensure these goals are still in alignment with how your dental office operates. This document will act as a road map to help your clinic thrive and grow. Any investors or banks you approach for funding will also be interested in seeing this plan to help them decide whether you qualify for a loan.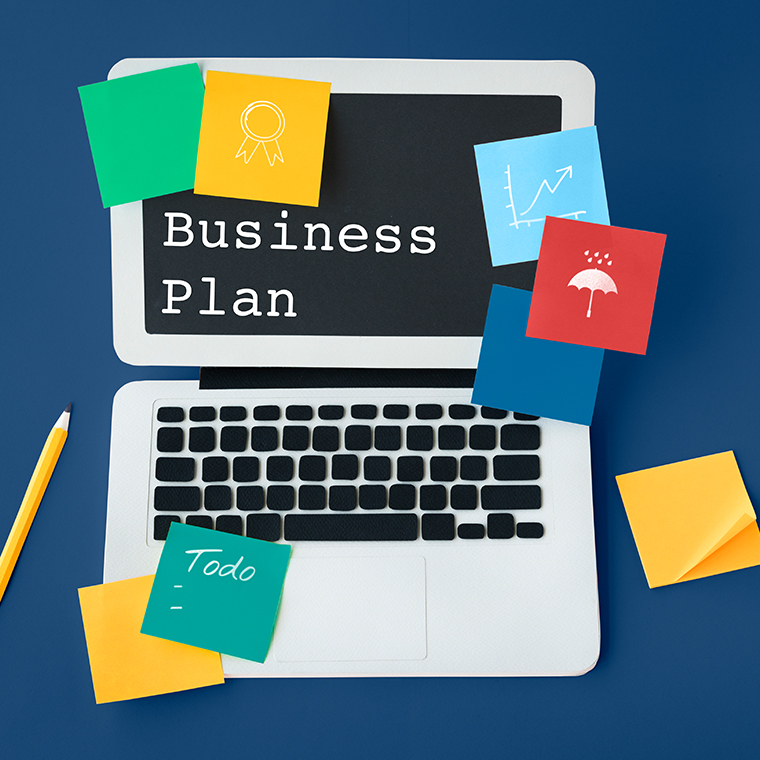 Step 3: Finding (Or Building) the Perfect Dental Office
Your clinical space will be one of the most important decisions when opening a new practice. Whether you decide to lease, buy or build, there are several factors to consider before committing to your location.
First, if you feel constructing a new building is an investment you're willing to make, you'll have to find land commercially zoned for your venture and wait for construction to be completed. Some dentists prefer to buy already established practices. This approach allows them to immediately start earning money and use their budget on new equipment as needed instead of completely outfitting an entire facility. Renting is another option, but for the long term, you may find it's much more expensive.
In addition to acquiring a building for your dental practice, you also need to consider the following factors about the area it's located:
How visible is your office to traffic?
Is the location easily accessible?
How much local competition is in the area?
Will your office be in a location that has your preferred patient demographics?
These are important details to keep in mind before allowing yourself to fall in love with a particular location. If you're a pediatric dentist, you don't want to operate in an area with a mostly senior population.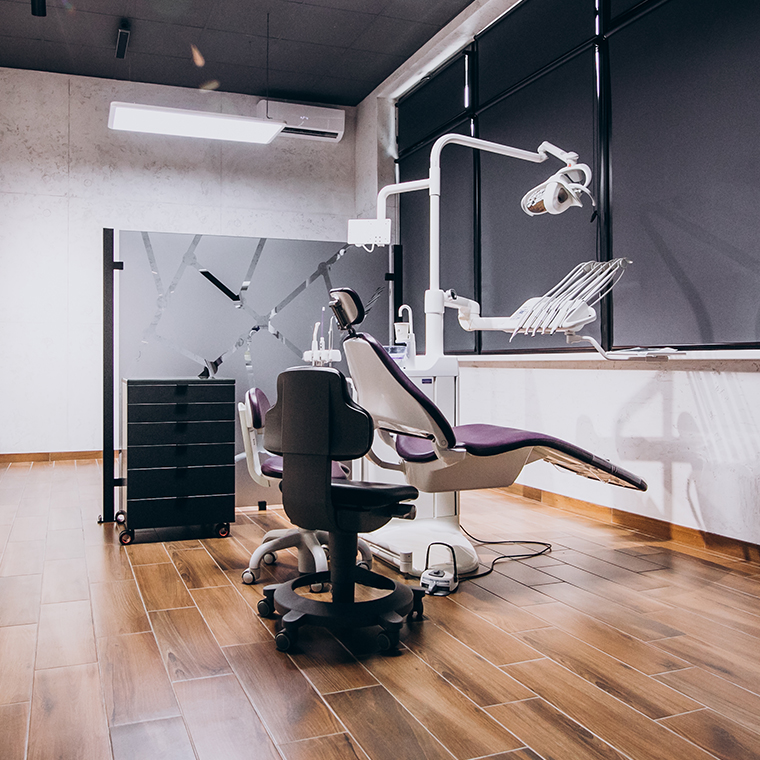 Step 4: Ensure All the Necessary Legalities are Handled
It's easy to get so caught up in planning your business that you forget to research the legal aspects of owning one. Dental practices require specific licensing through the states they operate within, as do the dentists and staff running them. You'll also need to obtain a national provider identifier number (NPI) and ensure your practice complies with any federal, state, and local laws that might regulate its services.
From a business standpoint, you will also need to decide how to structure your new dental practice. Will you operate as a partnership with another dentist or as a corporation? The formation you choose will directly impact your tax obligations each year, so be sure to speak with a knowledgeable business attorney about your situation.
Don't wait until a few weeks before you plan to open to handle this red tape, either. Some of these requirements can take a few months to complete, which can mean costly delays.
Step 5: Getting Credentialed by Insurers
Like many healthcare service providers, you'll likely opt to accept insurance, but first, you need to get credentialed. This process can be somewhat tedious, but there are third-party services to handle this step for you. However, if you don't want to pay someone to negotiate fee schedule contracts on your behalf, the American Dental Association's website has a credentialing service to help.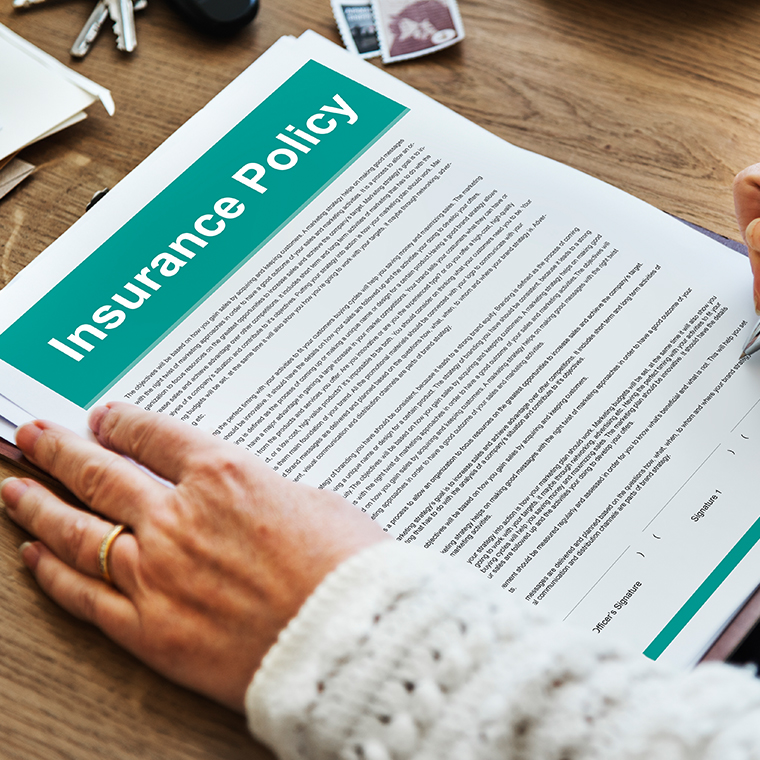 Step 6: Choose an End-to-End Dental Practice Management Software
As a dentist, your primary focus is providing your patients with outstanding oral healthcare so they can live healthy lives. Part of that process includes maintaining their personal health information (PHI), ensuring smooth communication between staff and patients, maximizing productivity, tracking finances, and so much more. All of these moving parts directly impact your patients, your brand, and your bottomline. This is why dental practice management software is essential to your clinical and administrative operations.
When evaluating the many PMS options available, you'll quickly realize there are three primary categories to choose from:
On-site - A physical server is kept on your premises. this option requires investment in hardware, as well as software keys for each user. An on-site IT professional is necessary to manage any repairs, upgrades, outages, or possible security breaches to your network. Plan on having a secure room for housing your server to protect patient data.
Web-based - This online practice management solution stores your data offsite at a single location. Your team can access its features through a portal on the web or a similar interface.
Cloud-based - The primary difference between a cloud-based PMS and a web-based version is that your data gets stored in multiple locations. So, if an outage occurs at one data center, you can still access your features because of backups at another. These software types also tend to scale more easily, so you don't have to purchase new features every time you expand.
Adit is a cloud-based platform that offers more flexibility and features than those relying on just the web. Because our software takes a centralized approach to communication and offers advanced automated tasks, you can quickly maximize your new office's efficiency starting on day one.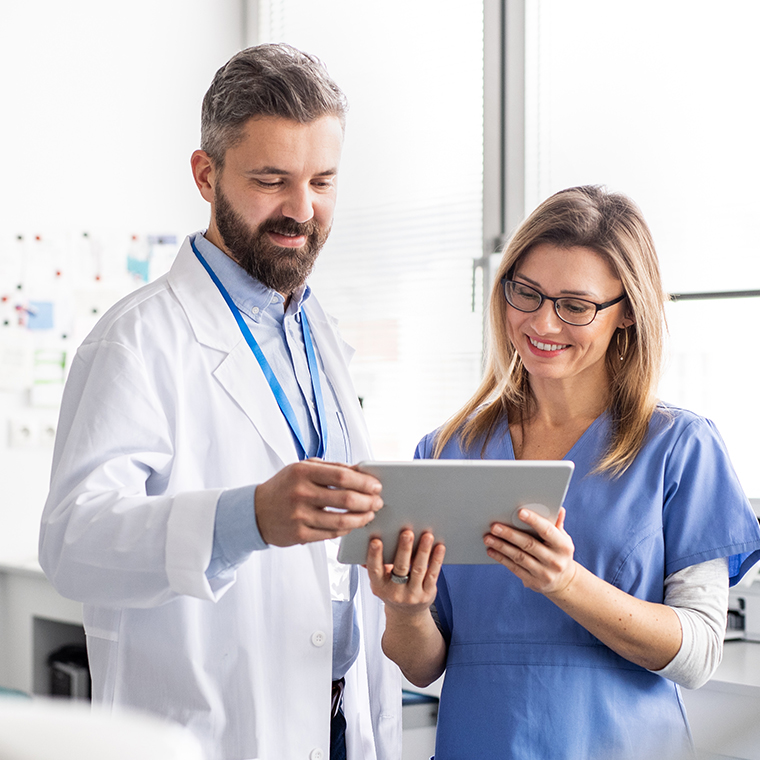 Step 7: Set Up Your Clinic
You have your location, paperwork filed, funding secured, and a business plan created. Now, you just need to outfit your office by creating a clinical space that reassures your patients about the quality of service they will receive in your care.
When making decisions about any dental technology to incorporate or the layout and decor of your practice, remember that a patient's perception of your services will impact their care experience. Be aware of important details, such as using calming color tones on the walls or providing digital x-rays so they can receive instant results about an oral issue.
You'll find taking a more tech-forward approach to how your office runs because of efficiency and accessibility. Instead of having your receptionist hand out clipboards with printed-out intake forms, use electronic patient forms from day one and let your practice management software populate electronic form fields automatically to your patients' EHR. This not only eases your team's workload but cuts down on wait times in your lobby.
Step 8: Fill Your Team with Smiling Faces
Whether you're partnering with another dentist to open your own office or plan to practice solo for a few years, you'll still need an outstanding team of dental staff to help run your clinic. You can expect to hire at least one hygienist and a few employees to assist with the front desk, patient calls, and collections.
You can determine how big your team should be by evaluating the treatments you offer, how much demand you project for your dental office, and the frequency of certain procedures. It may be tempting to hire just a few staffers and have them multi-task some of the other responsibilities, but think twice before asking your hygienist to cover the front desk.
Do you want them spending their time on unbillable tasks such as making scheduling calls or instead focusing on what they do best, treating dental patients? Carefully consider what services each team member provides and how those skills drive revenue.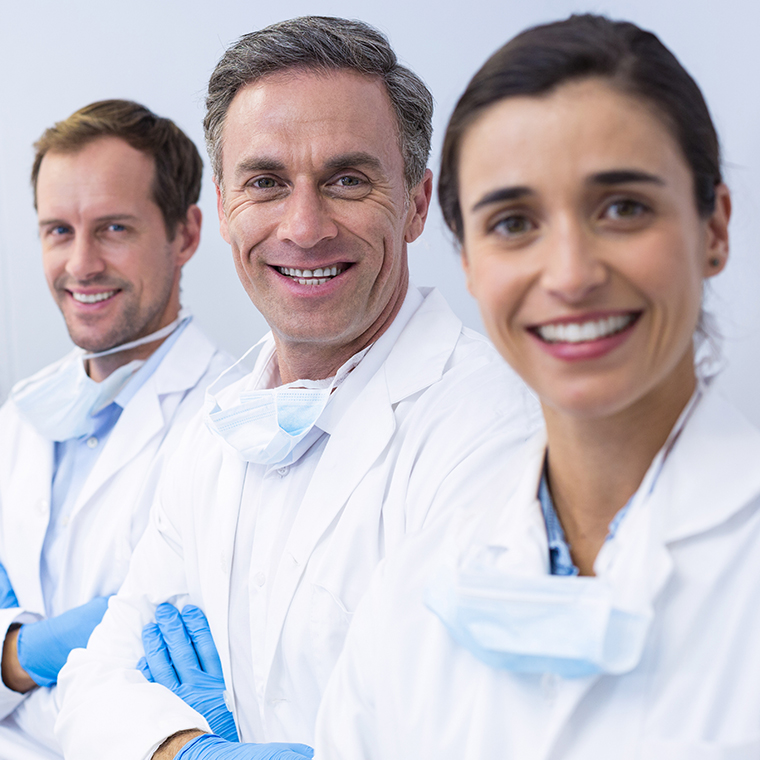 Step 9: Get Patients into Your Dental Chairs
The primary reason dental practices are successful is because of patients. Without them, you can't earn revenue, so ensure you have a marketing plan underway before opening your doors. Build up excitement within your service area about your grand opening, and get the word out across multiple communication channels, including:
Social media
Dental website
Radio stations
Mailers
Google Ads
TV
One of the best advertising tools will be your professionally-built dental website. Don't miss out on the opportunity it creates for you to engage and convert patients to your practice.
At Adit, we help our clients create an intuitive site optimized for speed, mobile viewing, and search rankings. As longtime dental industry marketers, we have years of experience creating custom dental pages that connect with your demographic and convert them through engaging content.
Start Your New Dental Practice Off on the Right Foot with Adit
As an aspiring practice owner and dental-preneur, it's easy to focus on the future when planning your new office. However, it's important to have a realistic understanding of your current financial situation and how you'll develop your brand to attract patients. Having a solid business plan and the necessary tools to operate your new clinic efficiently will prove essential.
Adit practice management software provides outstanding customer support and state-of-the-art innovations that are proven to benefit our clients in every aspect of managing their operations. We understand the excitement and anxiety that comes with breaking into this highly competitive industry, and you can rely on our team to support you every step of the way.
With over 15+ digital management tools built-in to our cloud-based platform, there isn't anything you can't accomplish:
Adit Voice
Secure 2-Way Patient Messaging
Online Scheduling
TeleMed
Adit Pay
Electronic Patient Forms
Intuitive Mobile App
Call Tracking & Recording
Internal Chat
Practice Analytics
Email Campaigns
eFax Services
Automated Appointment Reminders
Patient Recall
Social Media Marketing & Ads
Professional Website Design
Marketing & Branding Support
Adit takes a three-pronged approach to help dentists succeed. First, we centralize your communications under a single end-to-end practice management solution. This creates next-level efficiency across your entire clinic. With this streamlining, you can turn your focus to boosting productivity even further through our practice analytics feature.
You'll never be in the dark about where your dental office stands in the marketplace because you can access practice analytics to make decisions about your business even faster. Instead of approaching your dental office management needs separately, consider Adit's all-inclusive software solution. Our automated platform is proven to save time and money to make starting a new practice more affordable.

To learn more about how our cloud-based software has helped new dental firms like your own take off quickly, schedule a free demo.