Telemedicine has come to the forefront in delivering care to dental patients during the past year of the COVID-19 pandemic. Thousands of dentists around the United States have been forced to open their practices up for virtual services for their patients. This means changing their marketing strategies to continue new leads to sustain their businesses.
Once just a secondary extension of a dental office, virtual dentistry has become another primary source of care and a leading driver of revenue. Despite normalcy returning and patients now resuming in-person care, telemedicine for dental practices has not lost its popularity. This is due to increased access to care and more flexible scheduling opportunities.
If you are new to this type of dental care or want to offer this type of service, read on to learn more about how ADIT can help deliver superior oral health services from a distance.
What is Telemedicine?
When understanding telemedicine for dental practices, it's important to understand all of the elements involved. The first is understanding that telemedicine doesn't focus on one specific area of dentistry like orthodontics or dentures. Instead, it's a way to deliver the dental care your patients are seeking. Just like restaurants offer delivery, dine-out, or dine-in services, your dental office can provide care remotely.
Of course, your patient needs to have a device like a laptop, desktop, or phone to receive this service. But more importantly, your dental office must ensure that any care you provide this way is compliant with HIPAA regulations. Because of this requirement, you should consider working with a professional telemedicine software system that offers third-party verification and compliant communication and marketing platforms.
Remember, telemedicine for dental practices means treating your remote location as a direct extension of your physical office, including all the laws that go with it.
The Importance of Telemedicine for Dental Practices
Below are several of the many benefits of practicing teledentistry:
Cost Savings
While one could easily see the savings on reduced PPE costs during a pandemic, the reality is there are significant budget dollars to be saved when providing dental telemedicine services. Namely, staffing and operational costs like electricity and water get significantly reduced when taking appointments to the virtual realm.
Add a New Revenue Stream to Your Business
When you combine accessibility with saving on your operational costs, you discover new ways to trim down any bloat in your business. You will even be able to streamline your everyday duties, like triage and consultations. Moving these aspects of your operations into the realm of telemedicine and you may find that it's possible to make your post-op visits go virtual too.
It's hard to ignore how telemedicine for dental practices will become the next most significant revenue driver in your industry.
Increased Safety for Patients and Staff
The pandemic has underscored the importance of protecting patients and staff, and telemedicine makes this possible. By assessing and prescribing care via virtual appointments, you drastically reduce the health risks your office may experience.
This is also likely to not go away in practice as many patients will be even more unwilling to risk contracting illness in public, which could interfere with their regular care. Thankfully, telemedicine for dental treatment provides a solution for this anxiety.
Telemedicine Removes Barriers to Dental Care
There are many reasons why patients can't access dental services. However, outside of care costs, having time to fit in a routine visit is increasingly the primary barrier they face. Offering a virtual option for those whose work lives dominate their schedule, you make it possible for them to get the much-needed oral health care they've had to do without.
Further, your remote dentistry services could offer an expanded schedule. After all, how much time will a visit take when you don't have to be in the office physically? As medical technology advances, time barriers will continue to be less of a problem for dental patients. With the increased implementation of digital documentation that a patient can fill out in the comfort of their home, even in-person visits are now more streamlined.
What Telemedicine in Dental Practices Look Like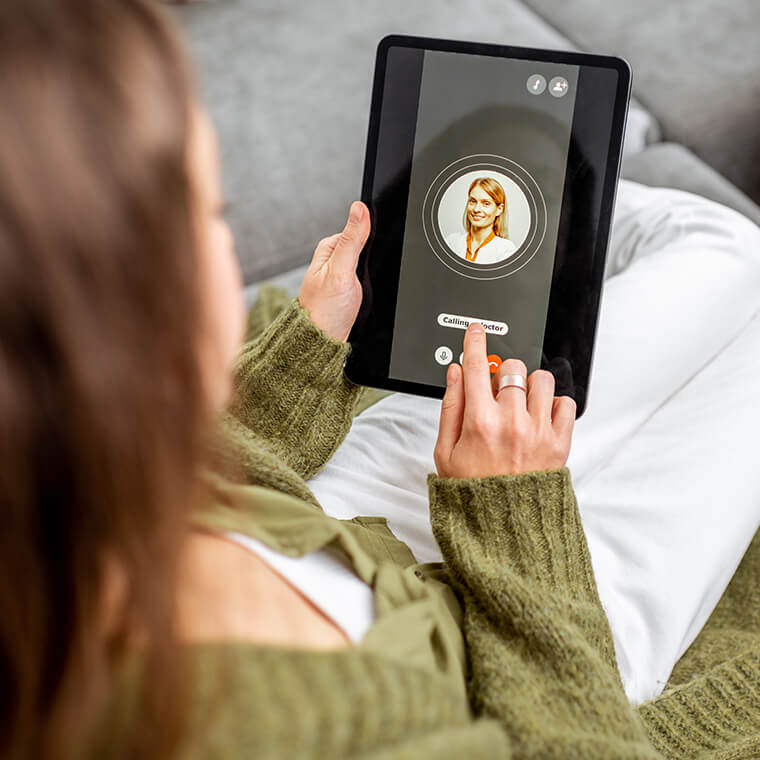 Telemedicine can be conducted in a variety of formats across several platforms. So what exactly would this look like in your office? Check out the examples below:
Mobile Health
Imagine offering your dental patients virtual treatment planning and/or education. Through the use of HIPAA-compliant personal messaging, you can fully articulate your patient's treatment needs and supply them with care information.
Increased Patient Access to Dental Care
Telemedicine makes it possible to provide asynchronous care, like sharing health information remotely with your patient or providing a virtual diagnosis. For example, let's say an individual needed digital impressions made and had to see a specialist. Instead of going in person, they can set up a visit through ADIT's TeleMed system and complete their consultation from the comfort of their own home.
Even better? What if they had a dental emergency and had x-rays done at a different provider? Your patient could take those images and upload them via your patient portal so you can provide further care remotely. Your patient still receives personalized care, all while transferring their personal identifying information (PII) securely between dental providers.
Monitor Your Patients Remotely
Imagine if a patient has pictures of a broken tooth and wants to share them with you, but they don't have availability for a real-time consult. With telemedicine, they can share their oral health matter with you and wait for your diagnosis. You can also have them upload follow-up photos of their condition on a specified date with automated reminders. All of this can be accomplished through secure data transfer provided in your patient portal.
Real-Time Video Appointments
You know about FaceTime, WhatsApp, and other instant messaging platforms. Though HIPAA only allows the use of certain types of these programs to conduct telemedicine visits, being able to hop on a live video call with your patients, providing synchronous sharing of information.
Telemedicine for dental practices involves more than just remote office visits and timely submission of medical information. It also acts as a personal extension of your doctor-patient relationship by making it easier for your patient base to access care and communicate with their favorite dentist.
How to Help Patients Accept Your Telemedicine Services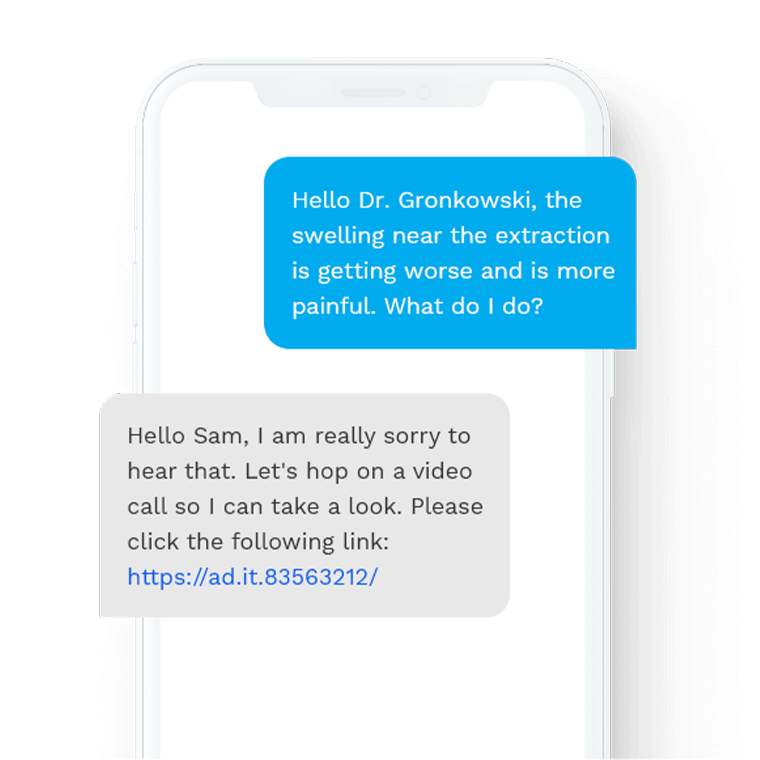 You can have an extensive array of teledentistry services available for new and current patients, but you must take the time to notify and educate them about it all. It may be tempting to assume that younger patients will be eager to use your remote care options and that older patients won't, but this isn't necessarily the case.
The reality is that older populations struggle with mobility for many reasons, which makes telemedicine an ideal solution to ensure they get needed oral care. Having the option to speak with your dentist remotely can also provide them with a renewed sense of loyalty because these types of visits take place at home, where they feel safest.
One of the first steps you can take to get your patient base onboard with telemedicine for your dental office is to utilize email campaigns and text messages letting them know. You can include CTAs and special offers to further encourage them to use this avenue of care, too. Be sure to emphasize your compliance with HIPAA regulations regarding their medical data and privacy. Let them know that any pictures or information they submit to your office is encrypted.
Your goal is to make your remote dental appointments as normal as an in-person office visit. And as your patients start utilizing your virtual services, you'll discover that marketing to this audience is not that much different than offering whitening or denture services.
Setting Up Telemedicine for Dental Practices
At ADIT, we understand that marketing your telemedicine services is not the same as providing treatment. This is why it's important you work with a professional agency to implement a process before offering remote dental care.
Below are just some of the elements you should consider when setting up your virtual dental service options:
Create a Defined Schedule
One of the first steps you'll take to set up your telemedicine offerings is determining when you will hold remote appointments. You will need to decide if you want to dedicate a few hours a day or only after hours on a specific day of the week.
You will also need to consider how long these visits should last, or will you use a tier system to determine the amount of time given? And, how will your team set up these patient visits? For example, can they call in, or do you only want to take requests via your integrated appointment application on your website?
Create a Virtual Dental Space to Work From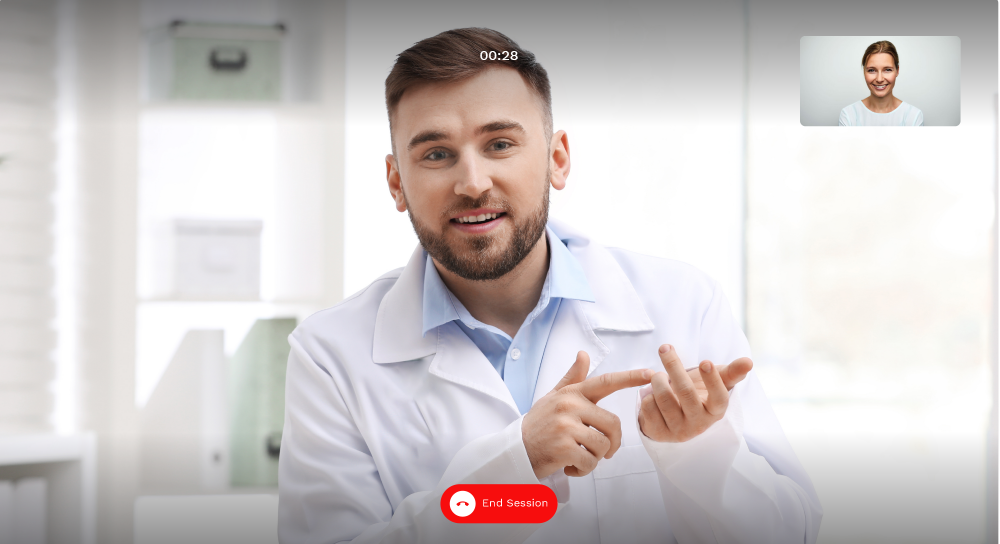 Whether online, via phone, or in-person, a dental appointment needs a space to take place in. A wise best practice is dedicating one of your exam rooms for telemedicine visits. If your office can't spare the space, ensure you are in a private location where no one can invade your patient's privacy. You should also make sure you have the necessary equipment and staff on hand to conduct the appointment effectively. If your patient doesn't feel secure or has doubts about your ability to treat them remotely, they may go elsewhere instead.
Never forget that no matter where you hold remote dental visits, HIPAA regulations apply at all times.
Telemedicine Protocols for Dental Practices
This is another crucial aspect of conducting remote dental visits. Your practice needs to determine what services must be done on-site, which staff members can help with your virtual appointments, and determine what your patients should experience during their call with you.
To determine what protocols you will have in place during virtual visits, make sure to map out every patient scenario you can imagine. Then, provide coaching to your team members and conduct practice appointments to get comfortable with your process.
Consider implementing surveys and reviews that your patients can complete to give you feedback on their experience. These insights can help you further improve your telemedicine services.
Create Documentation Assurances
Even though you're providing dental care through telemedicine, these are still legal care visits that require documentation. Any process you create should include prescription services and a billing system. You also need to figure out how your patients should check in and out for their visit. ADIT provides TeleMed, which ensures that everything from patient intake to online bill pay is seamless.
Remarket
Telemedicine for dental practices also involves having a recognized brand presence online. This includes your office's website, social platform pages, and ad campaigns. In addition to ensuring you rank high on search engine results pages (SERPs), you need to train your team on how virtual dental care works so they can provide the answers prospective and existing patients might have.
Expand Your Dental Practice with TeleMed by ADIT
Ready to streamline your office and discover what telemedicine for dental practices has to offer your company? TeleMed was created and designed specifically for the healthcare industry. In fact, the entire Adit platform was built to meet the standards of the Health Insurance Portability and Accountability Act of 1996, also known as HIPAA.
Request your free demonstration today to learn more about this platform and the other comprehensive digital marketing strategies and tools we offer!