When it comes to dental care, the cost is often a significant concern for patients. Dental treatments can vary in expenses, so it's essential to help patients plan and budget accordingly.
However, navigating the complex world of oral healthcare costs and insurance coverage can be challenging. This is where dental treatment planning software comes into play. For patients, this software offers invaluable benefits. It empowers them to make informed decisions by clearly outlining the treatment options available and providing a breakdown of associated costs. With this information at their disposal, patients can better comprehend the financial impact of different dental procedures and make choices that align with their budget and overall oral health goals.
Read on to learn some practical tips and budgeting strategies using treatment planning software.
Common Barriers to Patient Treatment Plan Compliance
While dental treatment plans are essential for patients to receive the necessary care, several barriers can hinder their compliance. Understanding these challenges can help your practice plan effectively, ensuring better patient outcomes and improved oral health.
Here are some common challenges to patient treatment planning:
Financial Constraints
Financial constraints are a significant factor in the treatment planning process. Dental care can be expensive, and some patients may struggle to afford the recommended procedures.
Without access to affordable payment options or adequate insurance coverage, patients delay or forgo necessary treatments.
Lack of Access to Affordable Financing Options
Some patients may face difficulty trying to access affordable financing options for their dental treatment. Traditional avenues like personal loans or credit cards may have high interest rates, making them less feasible for those with limited financial resources.
Limited or Inadequate Dental Insurance Coverage
Dental insurance coverage can vary significantly, with some plans providing limited coverage for certain procedures or imposing high deductibles and copayments.
Patients with inadequate dental insurance coverage may find it challenging to afford the out-of-pocket expenses associated with their treatment plan. This can lead to non-compliance or seeking alternative, potentially less effective, and cheaper treatment options.
Lack of Understanding
Limited understanding or confusion about the proposed treatment plan is a common problem for clinics trying to set up patient care. Patients may feel overwhelmed by complex treatment explanations or unfamiliar dental terminology, leading to uncertainty or reluctance to proceed.
Empowering Patients: Strategies for Dentists to Support Treatment Planning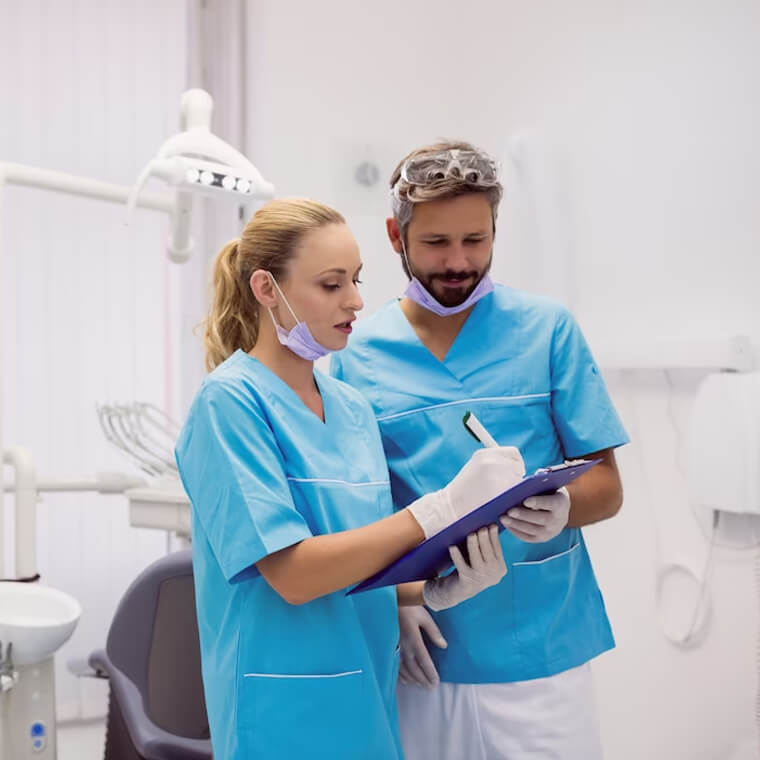 To overcome the barriers to patient case acceptance, dentists play a crucial role in fostering a collaborative approach to treatment planning.
Let's explore how dentists can help patients navigate the complexities of treatment planning and make informed decisions about their unique circumstances and budgetary needs.
Exploring Insurance Options
One of the first steps in planning for affordable dental care is to explore insurance options. Dental insurance can significantly reduce the out-of-pocket expenses associated with treatments. However, understanding the coverage details, limitations, and reimbursement percentages can be overwhelming. This is where dental treatment plan software can simplify the process.
Adit's Treatment Plan software is designed to integrate seamlessly with EHR details, such as insurance information. It can populate insurance information and instantly calculate the coverage for different dental procedures. By providing a clear breakdown of procedures and the amount that insurance will pay, patients are able to plan ahead for the cost.
Discussing Payment Plans
For patients needing additional financial assistance, consider offering flexible payment options to accommodate patients' budgets. However, negotiating payment plans can be a delicate process. Your treatment plans should streamline this process by presenting patients with different payment options and calculating monthly payment amounts based on the total cost.
With the software's ability to apply discounts, patients can also explore potential cost savings. Some dental practices offer discounts for paying in full, upfront, or for specific treatments. By incorporating these discounts into the overall treatment plan, patients receive a comprehensive view of the cost breakdown.
Setting a Budget
Developing a budget is essential for effective financial planning, and dental care should be no exception. By estimating the total cost of the proposed dental treatment plan, patients can allocate funds accordingly and avoid any surprises along the way. Adit's treatment plan software facilitates this process by calculating the total cost of the planned care, including insurance coverage and discounts.
This step enables patients to explore alternative treatment options or prioritize necessary procedures while staying within their financial limits. Treatment planning software has the ability to present multiple options, ensuring that patients have the freedom to choose what works best for them while considering their budgetary constraints.
Tracking Expenses and Savings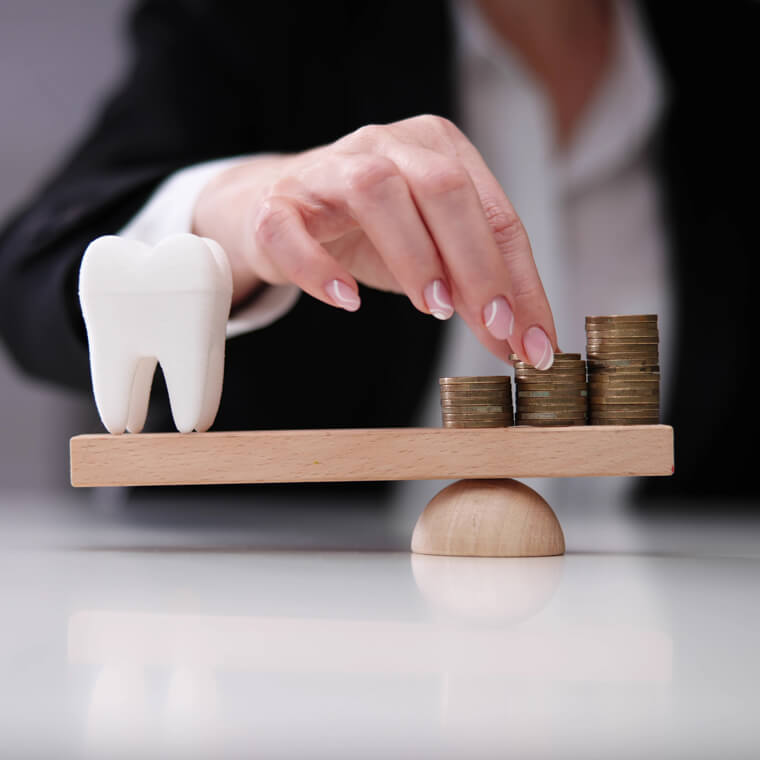 Monitoring expenses and tracking savings throughout the dental treatment process is crucial to staying on top of finances. Adit's treatment plan software provides an intuitive and transparent way to track patient dental expenses. This feature allows patients to have a clear overview of their financial obligations.
By regularly reviewing their dental treatment plan and expenses, patients can make necessary adjustments to stay on track with their budget while receiving important dental care.
Transparent Pricing
Dental offices should go beyond providing pricing information by offering detailed treatment plans with itemized costs. This breakdown allows patients to understand the specific procedures involved in their treatment and the associated costs.
Presenting this information clearly to patients can help them prioritize treatments based on urgency and budget accordingly.
Free Initial Consultations
During initial consultations, dental professionals can assess the patient's oral health and discuss potential treatment options. Take this opportunity to provide patients with different treatment alternatives and their respective costs. This ensures they have a comprehensive understanding of their options from the very beginning. It also allows them to make informed decisions based on their budget and preferences.
In-House Dental Membership Plans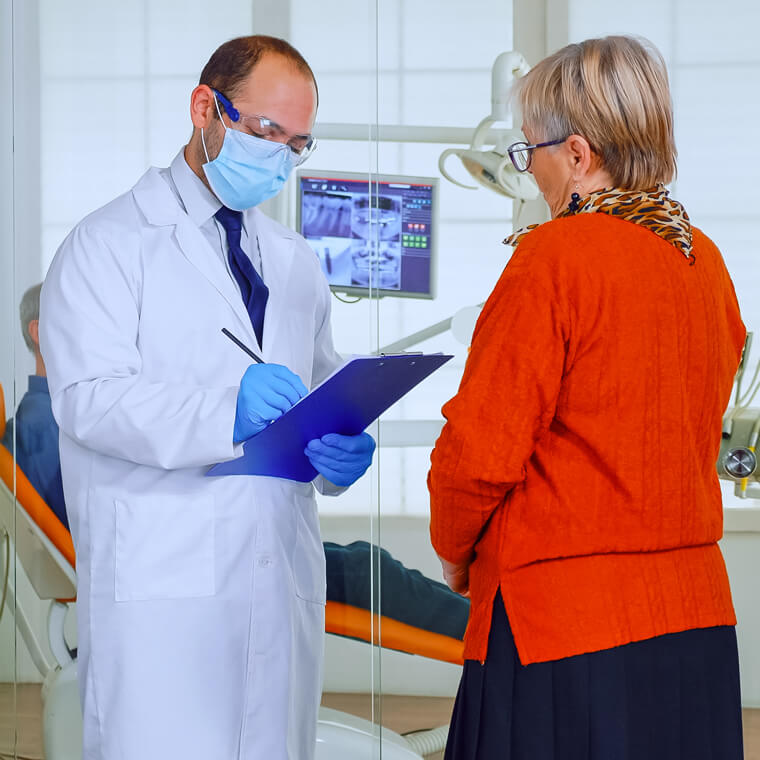 In-house dental membership plans can offer various tiers or packages to accommodate different patient needs. These plans often provide discounts on treatments, including cosmetic and restorative procedures.
Customize these membership plans to suit your patient base and provide affordable options for comprehensive care. By offering exclusive benefits to members, your office can foster loyalty and long-term relationships with patients.
Flexible Financing Options
Dental offices can collaborate with financing companies to offer flexible payment plans tailored to patients' financial situations. These plans can include zero or low-interest installment options, allowing patients to divide the cost of their treatment into manageable monthly payments.
When your team guides patients through the financing process as part of their treatment planning, they better understand your terms and conditions and select the most suitable option.
Collaboration with Insurance Providers
As a dental professional, you regularly work closely with insurance providers to simplify the claims process. Insurers have dedicated staff members who are well-versed in navigating insurance policies, filing claims, and maximizing benefits.
Your clinic can assist by verifying coverage, estimating out-of-pocket expenses, and advocating for the maximum benefit allowed under their plan. This collaboration ensures that patients receive the most value from their insurance benefits and can better plan for their dental care costs.
Additional Factors That Can Impact Dental Treatment Planning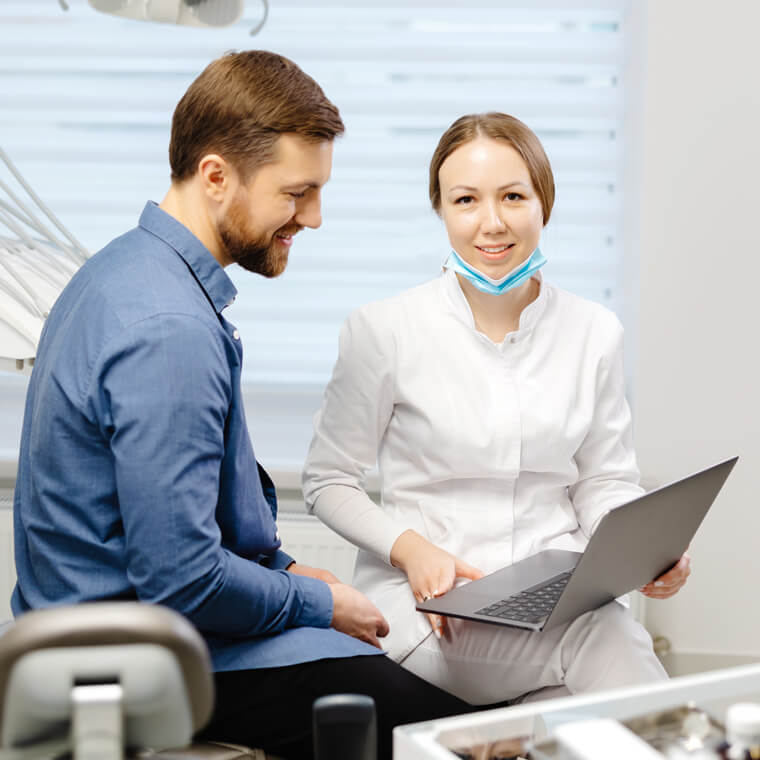 In addition to the financial challenges discussed already, there are other factors that can significantly impact dental treatment planning.
Fear and Dental Anxiety
Dental anxiety and fear can prevent patients from adhering to their treatment plans. Dental phobia or previous negative experiences can cause patients to avoid or postpone appointments, leading to incomplete or delayed treatment.
Address this barrier by creating a comfortable and supportive environment, using techniques to alleviate anxiety, and offering sedation options when necessary. Open communication and empathy can help patients feel more at ease and increase their compliance with the treatment plan.
Time Constraints and Scheduling Issues
Busy schedules and conflicting commitments can make it challenging for patients to prioritize dental appointments and follow through with their treatment plans. Patients may struggle to find convenient appointment times or prioritize other obligations over dental care.
Help patients overcome these frustrations by offering flexible online scheduling options and providing reminders and follow-up calls to help them stay on track with their treatment plans.
Lack of Perceived Urgency
Some patients may not perceive the urgency of their dental treatment needs, especially if they are not experiencing immediate pain or discomfort. They may delay or ignore treatment recommendations, assuming that the issue will resolve on its own.
Your clinic can address this barrier through effective patient education, emphasizing the long-term consequences of untreated dental conditions, and illustrating the potential benefits of timely intervention. This effort can motivate patients to comply with their treatment plans.
Language and Cultural Barriers
Language barriers and cultural differences can impact patients' understanding of treatment plans and their ability to comply. Patients may struggle to communicate their concerns or fully comprehend the treatment explanations due to limited English proficiency or cultural norms.
Help patients overcome this barrier by providing language assistance, offering translated materials, or employing multilingual staff members. Cultural sensitivity and tailored communication can help bridge the gap and improve patient compliance.
Lack of Trust or Past Negative Experiences
Previous negative experiences with dental care or a lack of trust in the dental office can impede patient compliance. Patients who have had traumatic or painful dental encounters in the past may exhibit resistance or fear. Building trust and establishing a positive rapport with patients is crucial.
Foster trust by actively listening to patients' concerns, addressing their fears, and providing a supportive and compassionate environment. Patient testimonials and reviews can also help reassure hesitant patients and foster trust in the dental office.
Top Planning Strategies to Help Dental Patients Accept Proposed Care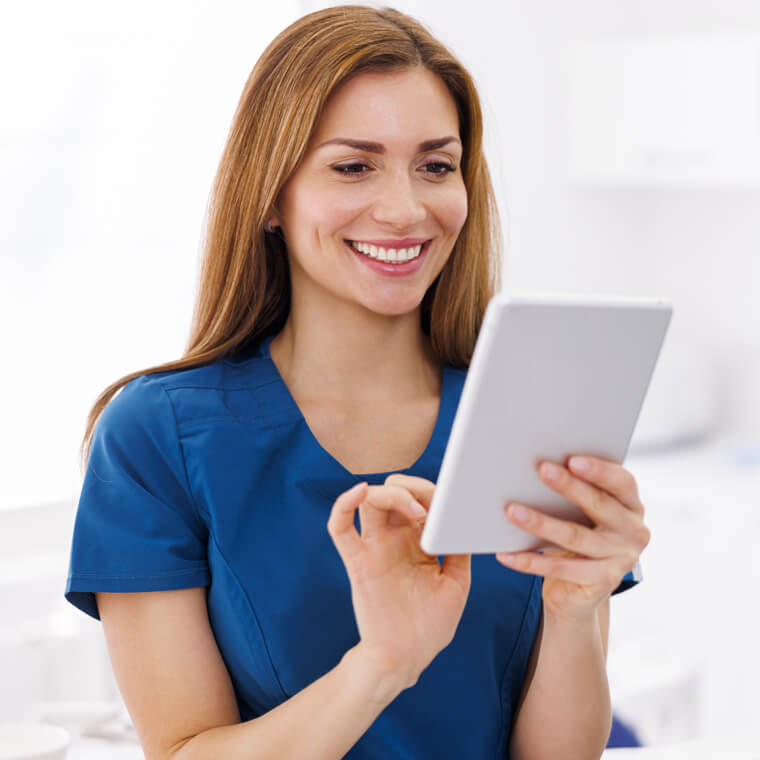 Recognizing and addressing the challenges in a patient's treatment plan journey can help your office provide unparalleled oral healthcare and improve acceptance rates.
Below are eight strategies to help your office achieve this goal with effective planning:
Patient Education
Dental offices can prioritize patient education by providing information about oral health maintenance and prevention strategies. By promoting good oral hygiene practices, patients can reduce the need for extensive dental treatments in the long run.
You can also educate patients about early intervention and the potential cost savings of addressing dental issues promptly.
Referral to Specialty Providers
When specialized treatments or procedures are required, dental offices can refer patients to trusted specialists who offer more affordable options.
Many clinics have professional networks and relationships with specialists in various fields of dentistry. Referring patients to these specialists can ensure that your patients receive the necessary treatments at competitive prices. This reduces the financial burden on the patients while maintaining the quality of care.
Preventive Care Emphasis
Dental offices can place a strong emphasis on preventive care to help patients avoid costly treatments down the line. By encouraging regular dental check-ups, cleanings, and oral hygiene practices, dental offices can help patients maintain optimal oral health.
Preventive care is not only more affordable but contributes to early detection and intervention, preventing the progression of dental issues that may require more extensive and expensive treatments.
Treatment Phasing
For patients with multiple dental needs, treatment phasing can be an effective strategy to manage costs. Dental offices can work with patients to prioritize treatments based on urgency and budget constraints.
By breaking down comprehensive treatment plans into manageable phases, patients can address critical issues first while spreading out the costs over a longer period. This approach allows patients to plan and budget for each phase of treatment, making it more financially feasible.
Community Outreach and Partnerships
Dental offices can engage in community outreach programs and forge partnerships with local organizations to provide affordable dental care options. This might involve participating in dental health fairs, offering discounted or free services to underserved populations, or collaborating with nonprofit organizations focusing on oral health.
These initiatives not only make dental care more accessible to those in need but also raise awareness about affordable treatment options available at the dental office.
Flexible Scheduling
If your practice can offer flexible scheduling options to accommodate patients' financial and logistical needs, this can make treatment planning more beneficial. Consider offering extended office hours, evening or weekend appointments, and the ability to book appointments online well in advance.
Providing flexible scheduling enables patients to plan their visits without disrupting work or other commitments, allows for better financial planning, and minimizes missed appointments.
Patient Advocacy
Dental clinics act as advocates for their patients by proactively exploring cost-saving options. This can involve negotiating with dental suppliers to secure better pricing on materials and lab work and then passing on the savings to your patients.
Your office also needs to keep abreast of new technologies and treatment techniques that may offer more affordable and efficient solutions. Staying informed and seeking innovative approaches can enhance care while simultaneously controlling costs.
Transparent Communication
Open and transparent communication between dental offices and patients is essential for affordable dental care. You have an obligation to ensure patients fully understand the proposed treatment plans, associated costs, and potential alternatives.
Clearly communicate your practice's financial expectations, available payment options, and any potential changes in treatment costs. This transparency builds trust and allows patients to plan and budget more effectively.
By incorporating these additional steps, your team can create a patient-centered environment that supports affordable dental care.
Improve Your Dental Clinic's Treatment Planning Process in a Few Short Steps with Adit
Planning for affordable dental care is vital for patients who want to maintain their oral health without compromising their financial well-being. Adit's treatment plan software empowers your dental staff by giving them the tools and information they need to create, track, and finance dental treatment options and effectively budget these needs.
Our treatment plan features are part of a larger end-to-end practice management platform that enhances your practice's operations. We offer tech-forward software that allows your team to present multiple options, calculate insurance coverage, apply discounts, and facilitate payment plan negotiations.
With the right tools and strategies in place, patients can navigate the complexities of dental care costs while prioritizing their oral health and financial stability. Schedule your free demo of Adit Treatment Planning software today!