Over the past fifteen years, dental practices have experienced a renaissance in treatment and technological advancements that have revolutionized dentistry. One of the most notable advancements has been how clinics market their services and fuel growth thanks to big data.
Advanced analytical tools provide real-time metrics and insights about everything from practice production to collection rates and case acceptance. It's now easier than ever to reveal new revenue streams and develop competitive marketing strategies that boost efficiency, patient outcomes, and sustainability.
So, how can you tap into this proverbial goldmine your dental office is sitting on? In this article, we'll discuss the benefits of data-driven decision-making and the five KPI categories to start your analysis.
How Practice Data Benefits Your Clinic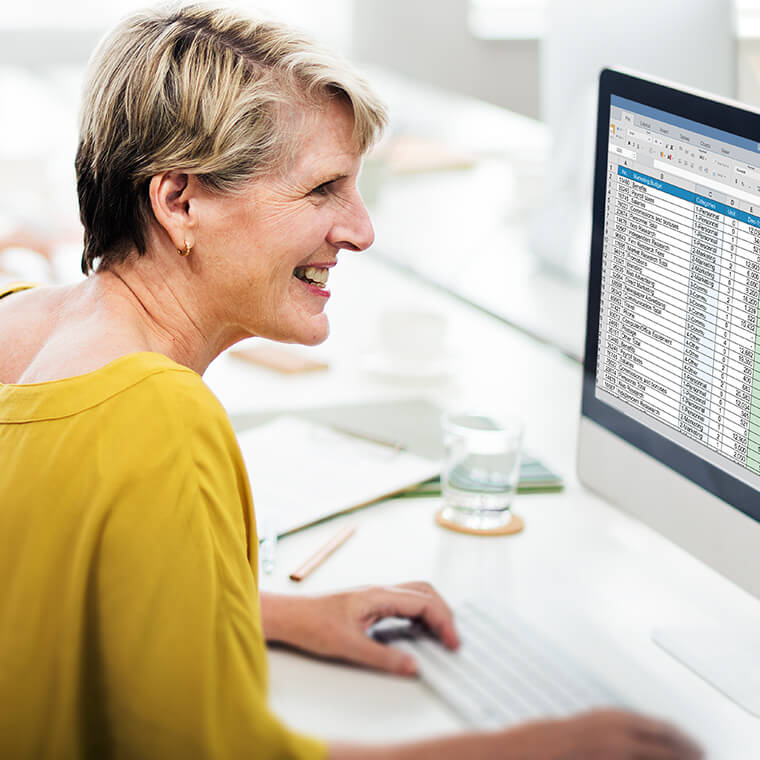 If you're skeptical of analytical features touted by practice management software companies, it's understandable. For those unfamiliar with how key performance indicators (KPIs) work, the enthusiasm behind collecting data may seem like a gimmick or not applicable to your clinic. The reality is that no matter how new or established your dental office is, and regardless of how much revenue you currently earn, data is pivotal to your long-term business plans.
Below are three benefits of data analytics that are relevant to every dental organization:
Identify and Address Performance Issues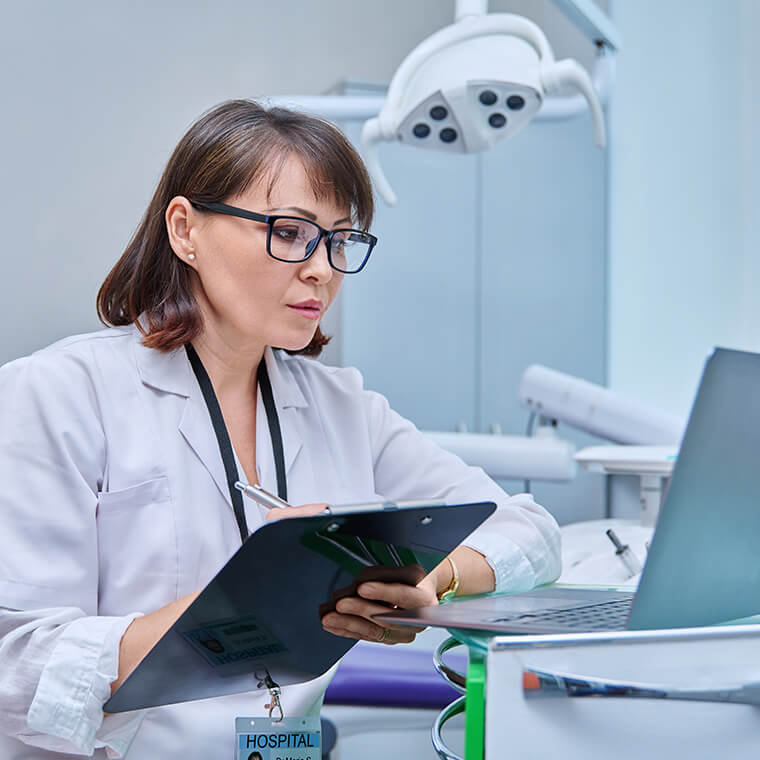 There is a saying that every problem has a solution, but it may need a different perspective to solve it. Data analytics goes beyond recognizing an issue in how your practice performs; it provides an opportunity to explore and implement different solutions to find the ideal resolution. Determining what is or isn't working is essential to creating an effective upsell strategy or curbing patient no-shows.
For example, it's easy to simply start charging a cancellation fee across the board for missed appointments. But would you recognize a drop in patient satisfaction resulting from this change? Would you connect a drop in recalled patients with the implementation of this new policy? How would you measure this trend?
Data analytics answers these questions by tracking related KPIs across different areas of your operations. These insights provide a complete picture of how a policy impacts your business, so you can adjust course as needed.
Supports Evidence-Based Decision-Making
Keeping the earlier example of implementing a no-show fee across the board without evaluating its impact on your practice, it's not uncommon for dentists to make intuition-based decisions on such issues. This approach jeopardizes patient satisfaction and can mean missing opportunities for growth and improvement. The reality is that patients no-show for many reasons. Slapping them with an additional charge doesn't necessarily address why they missed their appointment in the first place.
However, data analysis can offer answers. It may show that your office has longer-than-usual wait times, poor collection rates, a history of missed patient calls, or reduced rates of patient referrals. This analysis could indicate issues within your practice that might encourage visitors to keep their scheduled appointments once rectified. The bottomline? It's good to know where your overall practice health stands.
These situations underscore the importance of regularly evaluating your practice data to identify areas that could use improvement.
Create Oustanding Dental Care Experiences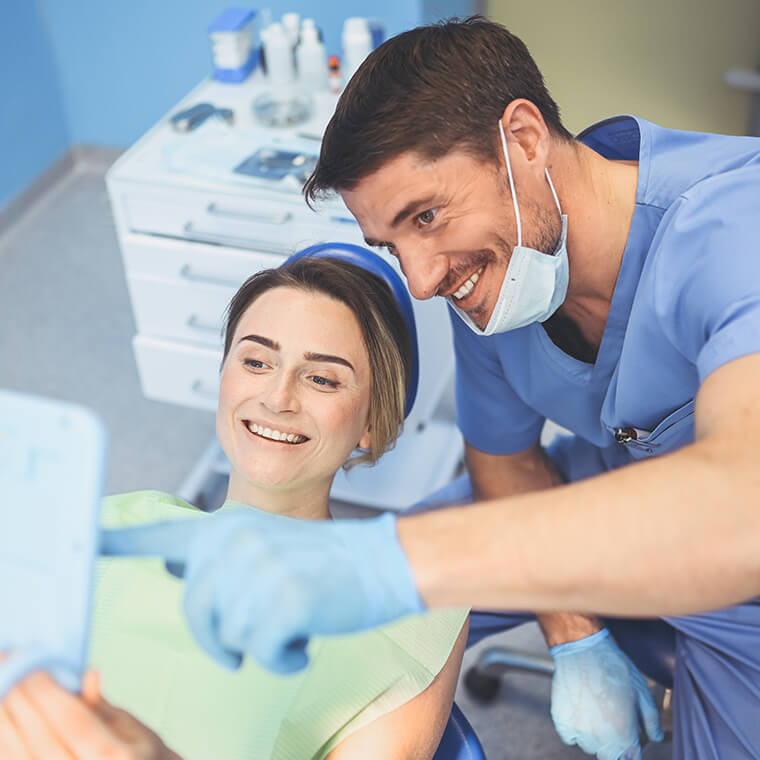 You love seeing patients enjoy their smiles and are passionate about ensuring they receive unparalleled oral healthcare at your dental practice. Data analytics supports your efforts by measuring treatment effectivity according to demographics and even patient retention related to a specific oral health issue. Imagine how your team can leverage these insights to create specialized care plans, implement preventative treatment, and so much more.
The final result? A loyal patient base eager to spread the word about your practice and draw in more prospects.
Five KPI Categories That Tap Into Revenue Goldmines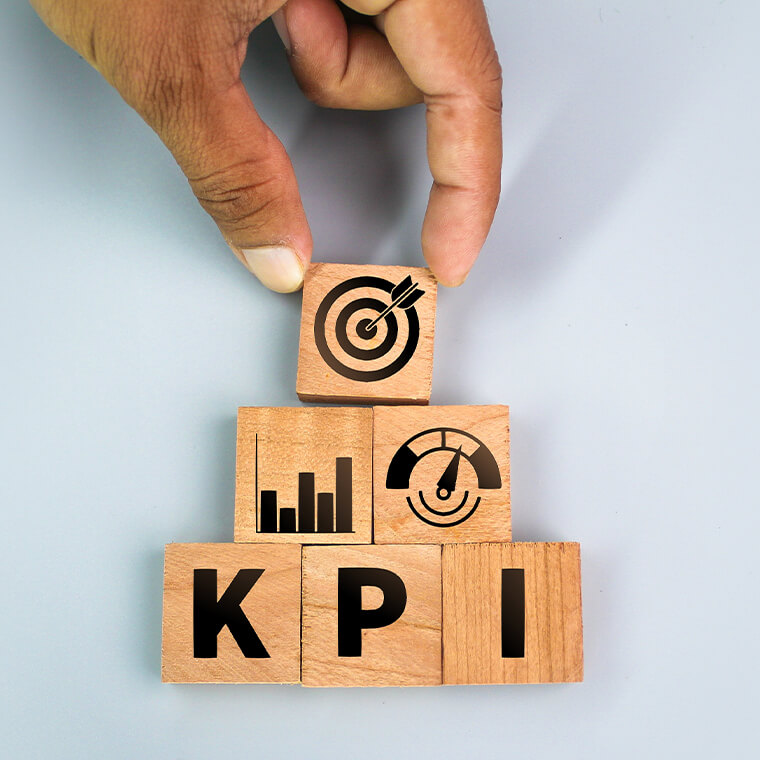 If you haven't already figured this out, everyday transactions with your dental office directly impact patient experiences. Things like appointment scheduling, check-in, waiting in the lobby, and account payments affect attitudes toward dental visits as much as the treatment experience.
Curious about what an intuitive data analytics feature could track in your dental practice? Check out the following recommendations based on five aspects of your operations:
Industry Comparison
Tech spend
Financial performance
Training and education
EBITDA (Earnings Before Interest, Taxes, Depreciation, and Amortization)
General Operations
Practice production per employee
Appointment time booked vs. time used
Patient attrition
Employee turnover
Production by procedure
Employment costs vs. total collections
Efficiency
Reimbursement rate
Adaptive decision-making
Lobby wait time
Organizational communication
Scaling workflows and processes
Collection rates
Cash Flow
Treatment compliance
Monthly spend vs. cash flow
Revenue trends
Appointment completion rate
Fee-for-service
Long Vs. Short Term Goals
New patient acquisition
Case acceptance
Patient attrition rate
Lifetime patient value
Hygiene reappointment
Patient recall rate
No-show/Cancellation rates
Active patients on schedule
Aside from operational metrics, data analytics is equally crucial for achieving marketing goals, reputational management, and overall brand reach. Every aspect of your dental business is measurable; you just need to know what KPIs to track.
Transform Your Clinic Using Adit Practice Analytics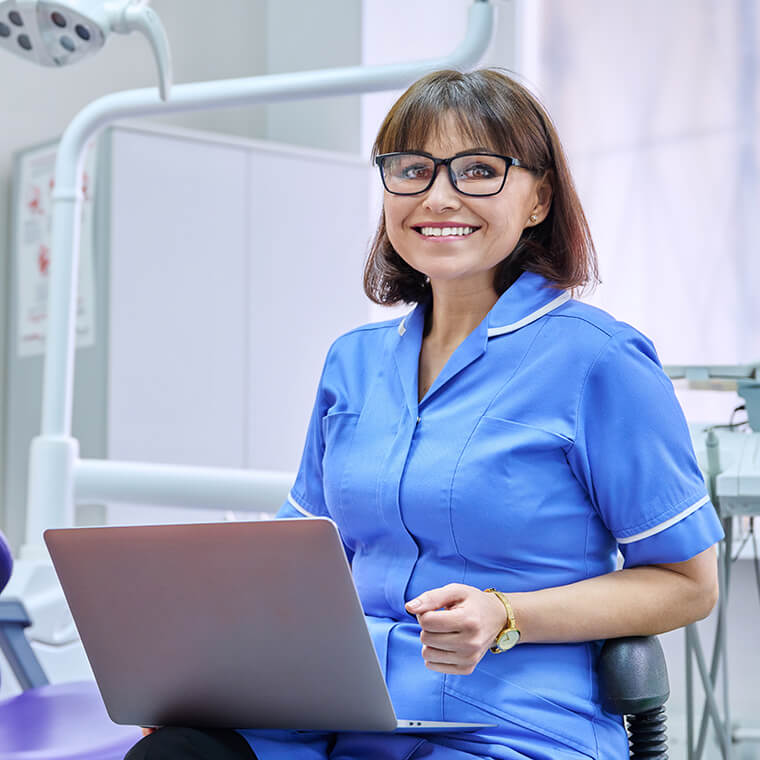 Your hard work has already begun paying off for your dental office, but have you achieved its full potential? While you may get a bird's eye view of performance by comparing basic metrics in general reporting, granular data gets into the nooks and crannies of your operations.
Adit understands how big-picture numbers might be appealing higher-view data doesn't drill down into the many touchpoints within routine tasks, marketing, and patient satisfaction. Our clients depend on our Practice Analytics integration to measure essential KPIs that drill down into the foundational processes of their practices. They receive real-time insights about their market audience, related demographics, treatment trends, and financial impacts. With this information, their dental teams have the empowerment needed to create stellar patient experiences to create consistent growth and revenue.
Our practice management platform boasts a robust offering of 15+ features that streamline and support every aspect of your dental office. We understand the importance of scalability, so our developers never stop innovating to ensure our software is always up-to-date and able to meet demand.
Join the data revolution and discover revenue streams you may not have realized were waiting for you to tap into. Request your free demo today!