October is not only a month for autumn leaves and pumpkin spice lattes; it's also National Dental Hygiene Month (NDHM). For dental practices, this presents a golden opportunity to promote oral health, engage with patients, and ultimately boost appointments. In this article, we will explore strategies to leverage National Dental Hygiene Month effectively and fill up your appointment book.
Preparing Your Dental Office for National Dental Hygiene Month
Preparing your dental office for NDHM is crucial to create a welcoming and engaging environment for both existing and potential patients. Here's a section on how to prepare your office to maximize appointment bookings and boost patient oral healthcare priorities:
Decor and Branding: Start by decorating your dental office with NDHM-themed decor. Use posters, banners, and signage that highlight the importance of dental hygiene. Incorporate the NDHM logo and branding to create a cohesive look throughout the office. Ensure that your waiting area reflects the theme, creating a visually appealing and informative space.
Staff Training: Educate your staff about the significance of NDHM and your specific promotions and activities. They should be well-prepared to answer patients' questions and promote the importance of oral health during this month. Consider attending free CE courses online through the American Dental Hygienists' Association. These complimentary webinars are the perfect resource for informative speakers, thought leadership, and more!
Promotional Materials: Stock up on promotional materials like brochures, flyers, and pamphlets that provide information on the services you're offering during NDHM. Place these materials in the waiting area and exam rooms, making it easy for patients to access essential information.
Appointment Scheduling: Ensure that your appointment scheduling system is optimized for this busy month. Allocate specific appointment slots for any NDHM-related services and promotions you plan to offer. Make it clear to patients that these slots are in high demand and encourage them to book early to secure their preferred time.
Hygiene Kits: Consider providing patients with dental hygiene kits during their appointments. These kits can include toothbrushes, toothpaste, floss, and informational materials about oral health. Encourage patients to use these kits and share them with friends and family, thereby extending your practice's reach.
Sanitation and Safety: Given the ongoing importance of safety measures because of the flu, COVID-19, and RSV, continue to maintain a clean and safe environment. Ensure that your hygiene protocols are up to date, and communicate these measures to patients to alleviate any concerns they may have about visiting your office.
Online Presence: Update your practice's website and social media profiles to reflect this important month. Feature NDHM banners and graphics, along with information about the special promotions and events you're offering. Make it easy for patients to book appointments online by optimizing your website for user-friendly navigation and an online scheduler that offers real-time availability when booking.
Patient Engagement: Implement strategies to engage with patients while they wait for their appointments. This can include educational videos about oral hygiene playing in the waiting area, interactive displays, or even tablets with oral health quizzes. Engaged patients are more likely to take an active interest in their dental care and book follow-up appointments.
Feedback: National Dental Hygiene Month is a fantastic opportunity to collect feedback from your patients. Provide feedback forms or surveys in waiting areas or take a more efficient approach and automate the process with secure SMS messaging. These opportunities will encourage patients to share their thoughts on their experience. This feedback can help you improve your services and strengthen patient relationships.
Follow-up Communications: Once this exciting month has ended, don't slow down your efforts to engage with patients. instead, continue engagement through follow-up communications. Send thank-you emails or letters to patients who participated in your NDHM events or booked appointments. Use this opportunity to remind them of the importance of regular dental check-ups.
By adequately preparing your dental office for National Dental Hygiene Month, you not only create a more appealing and informative environment but also enhance the patient experience. This, in turn, increases the likelihood of patients booking appointments and becoming long-term advocates for your practice.
Top Strategies to Maximize Dental Bookings during National Dental Hygiene Month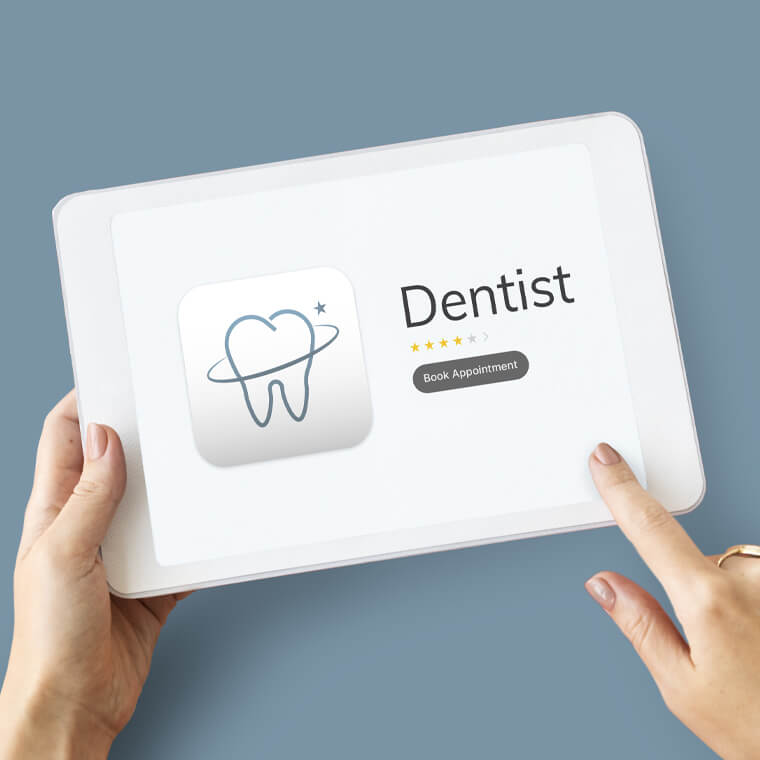 To harness the full potential of this yearly event, it's crucial to employ tailored, effective strategies. In this section, we will delve into the best strategies to assist you in maximizing dental bookings, ensuring the flourishing of your practice and the well-being of your patients through excellent oral health.
1. Create Educational Content
One of the primary goals of NDHM is to raise awareness about the importance of oral hygiene. Your dental clinic can harness the power of educational content to engage patients and the community through informative blog posts, social media updates, and even short videos on topics like proper brushing techniques, flossing, and the link between oral health and overall well-being.
Share practical tips and tricks that resonate with your audience, highlighting the value of regular check-ups. Post links to this content on your website, in patient emails, text messaging, and social media sites.
2. Special Promotions
Offering special promotions and discounts during NDHM is a fantastic way to incentivize patients to schedule appointments. Consider providing discounts on teeth cleanings, dental exams, or whitening treatments for patients who book their appointments during October. These promotions not only attract new patients but also encourage existing ones to prioritize their dental health.
3. Engage on Social Media
In the age of social media, it's essential for dental practices to have a strong online presence. Take advantage of NDHM to ramp up your social media activity. Share informative posts, dental care tips, and success stories from your practice. Use relevant hashtags like #NDHM and #OralHealth to reach a broader audience. Encourage patients to share their dental experiences and tag your practice to create a sense of community.
4. Patient Appreciation Events
Hosting patient appreciation events during this special month can be a win-win situation. These events can be as simple as an open house with refreshments and informative sessions on dental care. Not only do these events demonstrate your commitment to patient care, but they also provide opportunities for new patients to experience your practice firsthand, raising your brand awareness.
5. Collaborate with Local Schools and Organizations
Collaborating with local schools, community centers, and organizations can help you extend your outreach during NDHM. Offer to conduct educational sessions on oral hygiene in schools or community centers. Provide informative brochures and free dental kits for participants. These activities not only promote oral health but also establish your practice as a trusted community partner.
6. Run Contests and Giveaways
Contests and giveaways can be a fun way to engage with your patients and attract new ones during NDHM. Create social media contests where participants can win prizes like free dental cleanings, whitening treatments, or oral care kits. Encourage participants to share their dental hygiene stories or photos using your designated hashtags. This interactive approach can generate buzz and increase your practice's visibility.
The Importance of a Modern Practice Management System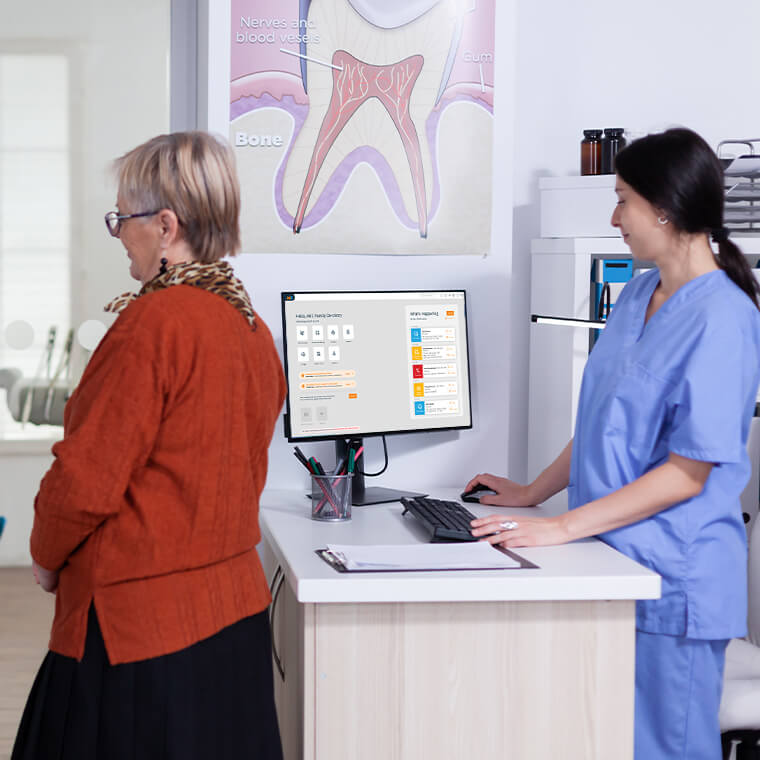 As dental practices gear up to leverage National Dental Hygiene Month to its fullest potential, it's essential to have an efficient and modern practice management system in place to manage the expected increase in patient volume. The right software can streamline operations, improve patient experiences, and help dental professionals make the most of this crucial month.
Adit's Dental Practice Management System is the ideal solution to meet these demands and elevate your practice's performance.
1. Seamless Appointment Booking and Scheduling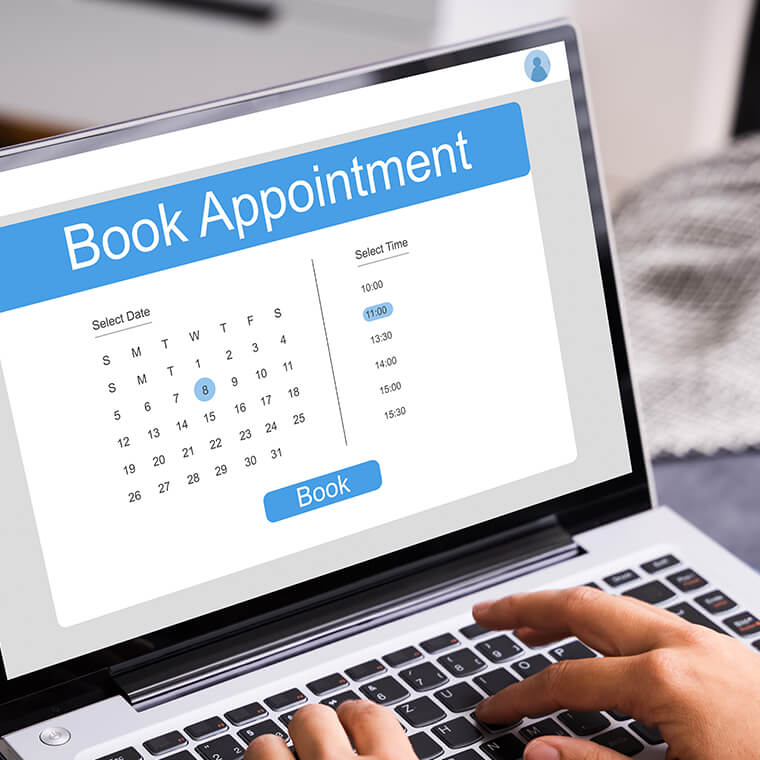 Adit's system offers an online appointment feature that will prove an invaluable feature with the increased interest in dental care during NDHM. Empower patients to easily book appointments online, reducing the workload on your staff and ensuring that no potential appointments are missed. The system provides real-time scheduling, reducing the risk of overbooking and scheduling conflicts, which can be especially crucial during a busy month like October.
2. Engaging Treatment Planning
Adit's practice management software offers comprehensive treatment planning features to optimize patient care. These tools facilitate personalized treatment plans, including digital imaging integration for precise diagnosis, seamless coordination among your dental team, and real-time updates on patient progress. This streamlined approach enhances patient care, minimizes errors, and ensures efficient treatment planning during National Dental Hygiene Month and beyond.
3. Convenient Payment Options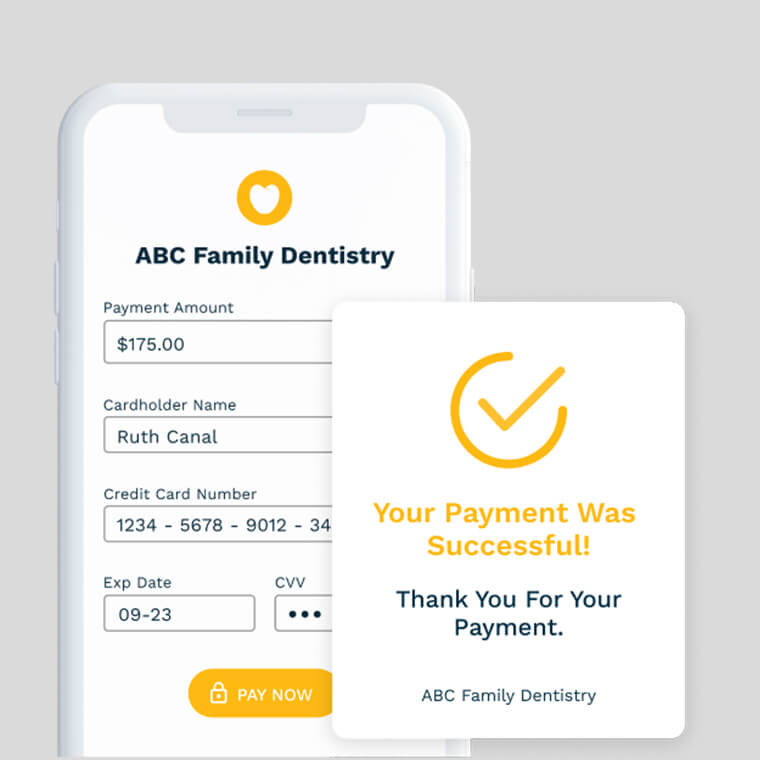 Adit Pay, an integral part of the Adit platform, offers secure and efficient payment processing. Patients can conveniently make payments online, via text, on a mobile app and more. It also allows your office to create flexible payment plans so patients can easily manage their dental expenses.
4. Integrated Communication Tools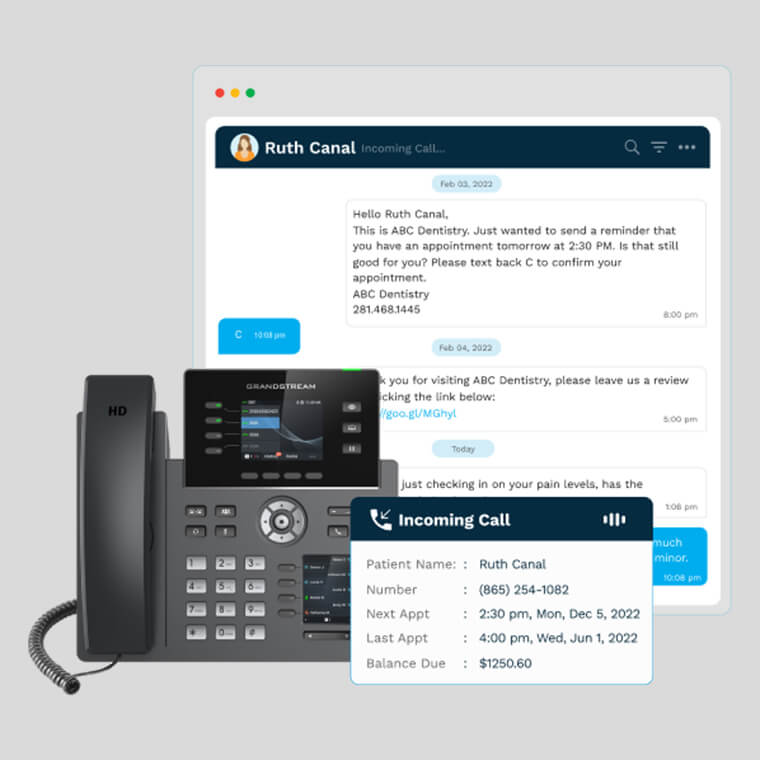 Effective communication is key to engaging with patients during busy events like NDHM. Adit's system offers integrated communication tools such as automated appointment reminders, follow-up emails, and text messaging. These features help ensure that patients keep their appointments, reducing no-shows, and increasing the likelihood of repeat visits and referrals, all under one centralized platform. Never worry about missing patient communications again thanks to Adit Voice!
5. Streamlined Billing and Insurance Processing
Efficient billing and insurance processing are essential for managing the financial aspect of your practice during NDHM. Adit's system simplifies billing by automating invoicing and payment processing. It also streamlines insurance claims submission and tracking, reducing the administrative burden on your staff and ensuring timely reimbursement. With electronic patient forms, your team can send and receive patient paperwork ahead of time, streamlining their entire visit.
6. Analytics and Reporting
To make data-driven decisions and track the success of your NDHM efforts, Adit provides comprehensive practice analytics and reporting tools. Monitor key performance indicators, track appointment trends, and evaluate the effectiveness of marketing campaigns in real-time. This data empowers you to adjust your strategies as needed to maximize the boost in business from this busy month.
Optimize Your Practice for NDHM and Beyond!
National Dental Hygiene Month serves as a pivotal moment for dental practices to not only promote oral health but also to bolster appointment bookings. These strategies, ranging from educational content to patient appreciation events, all play a significant role in ensuring that this month-long awareness campaign makes a lasting impact. Beyond just filling your appointment book, the overarching goal is to foster a culture of oral health and nurture enduring patient relationships.
As you embark on this journey to maximize your services this October, it's worth considering how Adit's Dental Practice Management System can further elevate your efforts. This comprehensive software offers an array of features, from seamless appointment scheduling to efficient treatment planning and integrated communication tools. Delve into the capabilities of Adit's system and discover how it can streamline your practice's operations, enhance patient experiences, and ultimately contribute to the long-term success of your dental practice during NDHM and beyond.
Here are some key software features that clients often love about Adit's Dental Practice Management System:
Centralized Patient Data: Our clients value the convenience of centralized patient records, encompassing dental history, treatment plans, and insurance details. This approach ensures format consistency, easy access, and eliminates the challenges of fragmented information.
Streamlined Appointment Scheduling: Efficient appointment scheduling tools help reduce scheduling conflicts, optimize appointment slots, and minimize no-shows.
Customized Treatment Plans: Clients value the ability to create personalized treatment plans for patients, including detailed explanations of procedures and estimated costs.
Secure Payment Processing: The system's secure payment processing, including Adit Pay, simplifies billing and allows patients to conveniently manage their payments.
Real-Time Updates: Real-time updates on patient progress and treatment plans enable effective communication and coordination among dental teams.
Communication Tools: Integrated communication tools such as appointment reminders, follow-up emails, and text messaging enhance patient engagement and reduce missed appointments.
Billing and Insurance Processing: Efficient billing and insurance processing tools streamline financial transactions and reimbursement, reducing administrative burdens.
Analytics and Reporting: Clients appreciate the comprehensive analytics and reporting features that enable data-driven decision-making and the evaluation of practice performance.
User-Friendly Interface: The user-friendly interface ensures that clients and their teams can quickly adapt to and maximize the software's capabilities.
Flexible Payment Options: Adit's flexible payment options, including payment plans and financing, help clients attract and retain patients seeking cost-effective dental care.
Integration with Patient Engagement: The system seamlessly integrates with patient engagement tools, allowing practices to enhance patient experiences and foster patient loyalty.
Learn more and start optimizing your practice for success during peak dental care seasons and beyond with Adit. Schedule your free demo today!