As an oral healthcare provider, your primary goal is to provide the best possible treatment experiences and outcomes. However, while dentistry may be your passion, your practice is also a business. Sure, cleanings, fillings, and root canals are important revenue generators, but these procedures occur only a few times a year.
Create a profitable dental office by offering additional products and services that keep patients returning for care more frequently. No, this doesn't mean pushing more sugary foods and high-contact sports ideas but upselling your clinic's elective oral healthcare options. Think along the lines of cosmetics, such as veneers, Invisalign, and whitening kits.
Promoting products and treatments not typically covered by insurance might seem daunting or even pushy. But, dental care trends show that patients want smile makeovers but may not realize what their clinics offer. This reality highlights the importance of mastering dental upselling.
How Upselling Works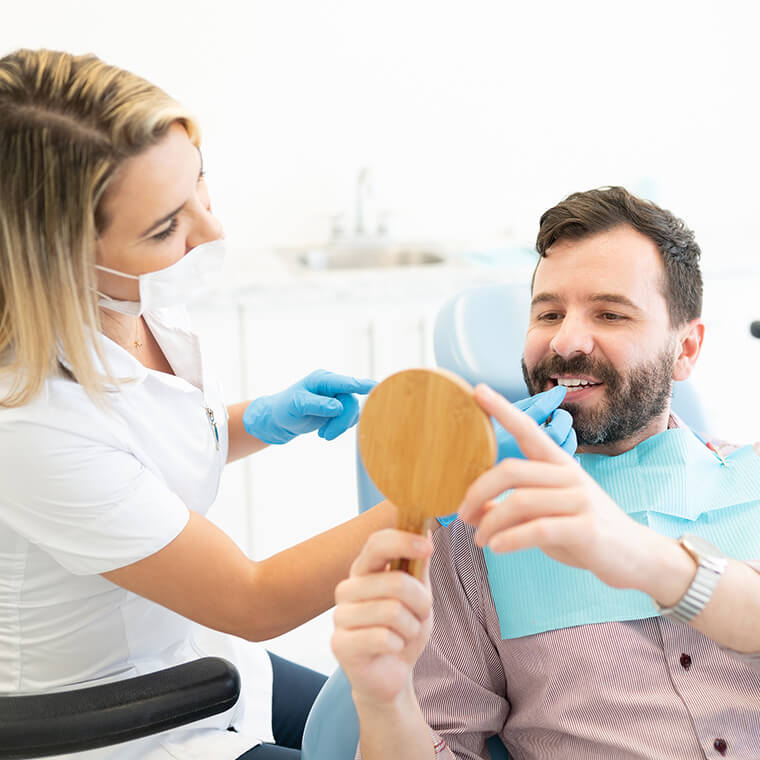 In sales lingo, upselling occurs when a business offers additional products relevant to a consumer's current service or purchase. In dentistry, this could be offering whitening services after a patient has completed the process of straightening out their smile. The goal is to capture additional revenue by increasing patient spend.
While upselling sounds like a no-brainer, many dental professionals struggle to recommend additional care and products. Why? Because their goal as a dentist is to focus on patient outcomes and provide top-notch care. The idea of pushing whitener or veneers may feel like the focus is shifting more toward profits than the better interests of your patrons. However, this is the furthest from the truth. If you want to maximize satisfaction and compliance, you need to provide patients with a way to do so.
If you haven't incorporated upselling into your day-to-day patient encounters due to a lack of scalability, you aren't alone. There's a severe dental staffing shortage going on right now, and the idea of trying to cram in more services in an already tight schedule may seem impossible. However, this is manageable, often by re-evaluating how your clinic operates and investing in a modernized PMS to automate some of this workload.
9 Steps to Upsell More Effectively
So, what's the secret to successfully upselling your dental services? It boils down to patient-focused marketing. We've broken down this process into nine steps:
Step 1: Upselling Requires Training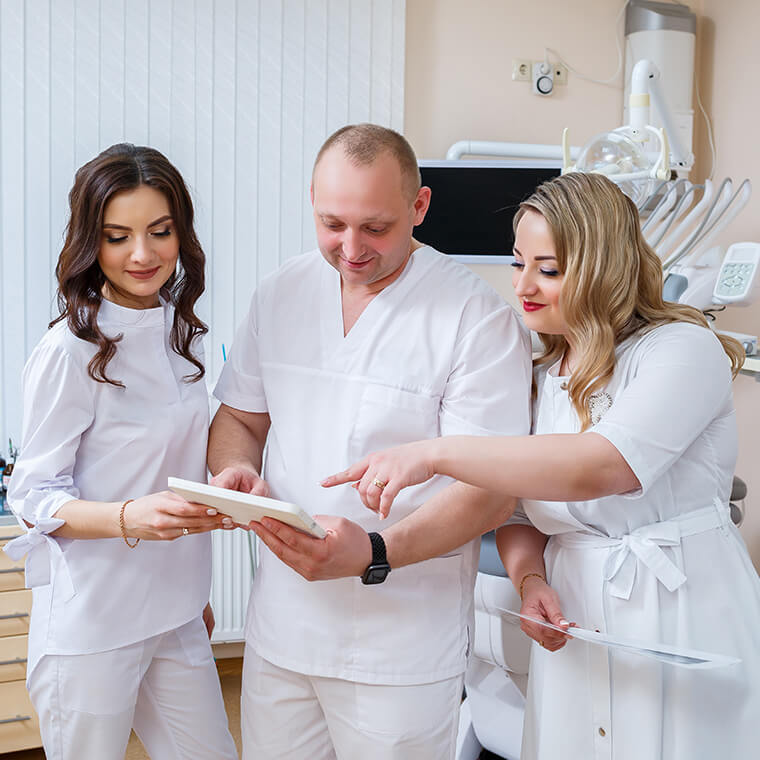 How will patients learn about a new whitening system in your clinic? Probably through your dental team, so it's vital that your staff can determine if new procedures and products are appropriate for the patient and be well-versed in all the details about these offerings.
Having the ability to communicate the benefit to a dental patient's needs requires training and practice. You want your crew to be comfortable presenting related information, so consider setting aside time during a morning huddle to roleplay and rehearse scripts related to elective treatment options. This rehearsal will make it easier to explain the benefits, costs, and outcomes a patient can expect when deciding to add on further care.
Step 2: Take Time to Identify Upsell Opportunities
It's important to deep dive into patient needs when determining what products and services you should upsell. After all, anything you recommend needs to be relevant to their treatment plan.
Practice management platforms like Adit offer data analytics that can track everything from patient procedure trends to case compliance. This information can help determine if a treatment is appropriate for a patient's lifestyle and oral healthcare habits, directly impacting their results.
For example, if someone doesn't regularly brush their teeth, they likely won't follow through on home whitening requirements and won't get the lighter shade they're hoping for. Instead, you might want to suggest in-office brightening, which costs more but can deliver the results they expect.
Step 3: Education is Crucial to Upselling Dental Care
How often have you mentioned a product or treatment while a patient is in your chair, and they were surprised to find out you offered those options, to begin with? This is a common scenario in dental clinics everywhere and shows how important educating your market audience is to your profitability and growth.
Treat cleaning and exam visits as an opportunity to share information about the latest and greatest products and procedures your clinic offers. It's a great conversation that can reveal oral healthcare needs that your patients may not have thought to mention. When sharing the details of your electives, keep explanations simple and relate this information to the benefits one could expect from treatment.
Step 4: Offer Payment Flexibility
Another important aspect of upselling your dental services is to provide ways for patients to afford the cost of elective treatments and products. As mentioned earlier, many cosmetic services like veneers and whitening don't receive insurance coverage. Cost is a barrier that your office can overcome if you offer payment plans and credit options like CareCredit.
You can also make it a breeze for patients to pay for their financed treatments by providing additional ways to pay through an online payment portal, text-to-pay, and scheduled autopay withdrawals. Creating additional accessibility through PMS features like Adit Pay, makes quality oral healthcare makes it easier to upsell.
Upselling Requires Trust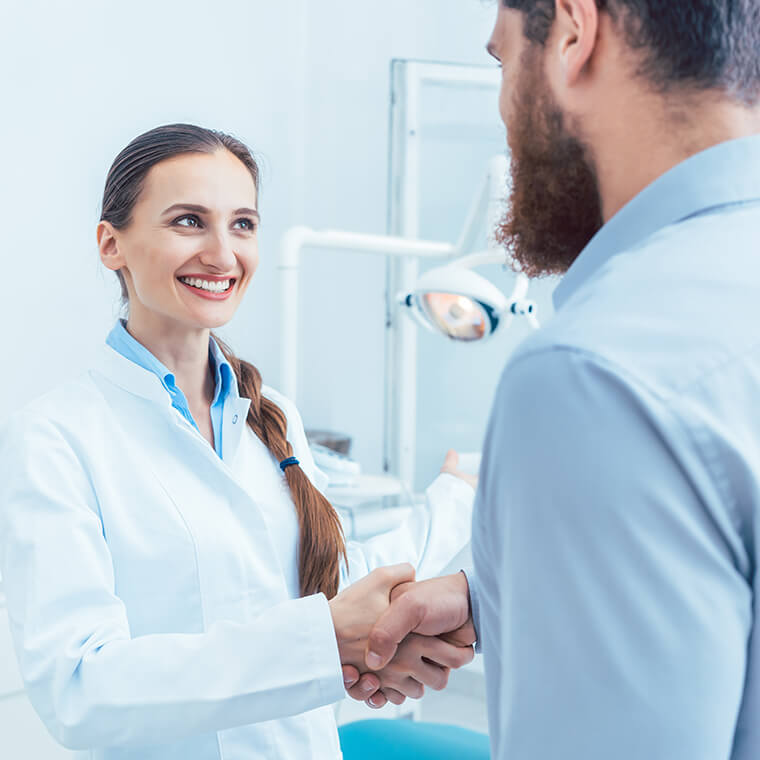 One side effect of effective upselling is your patients will be more eager to return for care and recommend your office to everyone they know. This means your team must always prioritize what elective services are best for the patient over incentivized sales goals. Knowing when it's an appropriate time to launch into a script or not and respecting patient wishes to not be upsold are key.
If patients seem resistant or unwilling to explore elective procedures and products you feel would benefit them, give them that space and wait for another time to do so. Recognizing their wishes nurtures trust in their relationship with your office and underscores that they're more than just revenue for your office.
Provide Collateral
Upselling doesn't take place only in the dental chair. Many patients want time to evaluate a proposed treatment or product. While you can always direct someone to a website for more information, having brochures on hand for one to take home and review is equally important.
Well-written pamphlets and promotional flyers prevent your patients from feeling pressured to make an on-the-spot decision. Plus, they can review all the details they'd forgotten about later when they aren't distracted.
Upsell with Limited Time Offers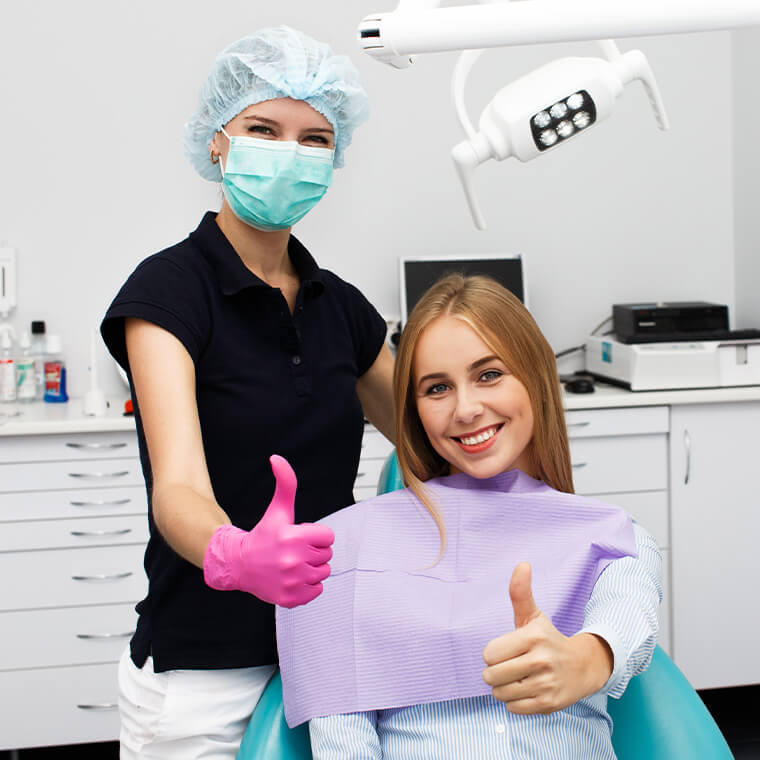 For patients you suspect are on the fence about a new oral healthcare procedure or product, consider creating a sense of urgency to encourage a decision. This upsell strategy is frequently successful for increasing sales and offers a great segway into how an elective option can benefit their dental health.
It's important that your team has a specific deadline before the window closes, otherwise, patients won't feel like they're going to miss out on a great opportunity.
Don't Forget Your Pricing Strategy
Competition is fierce within the dental industry, and to upsell effectively, you need to ensure your pricing strategy is comparable to other clinics in your area. If you plan to offer a discount, this could mean undercutting local pricing trends for a particular procedure. In some instances, you might find it necessary to charge higher but promote deeper savings to give the illusion of savings while remaining profitable.
Any promotions you develop should be enticing but not break your bottomline. Your goal is to boost revenue and business growth, so do your homework before slashing prices.
Highlight Patient Reviews About Your Services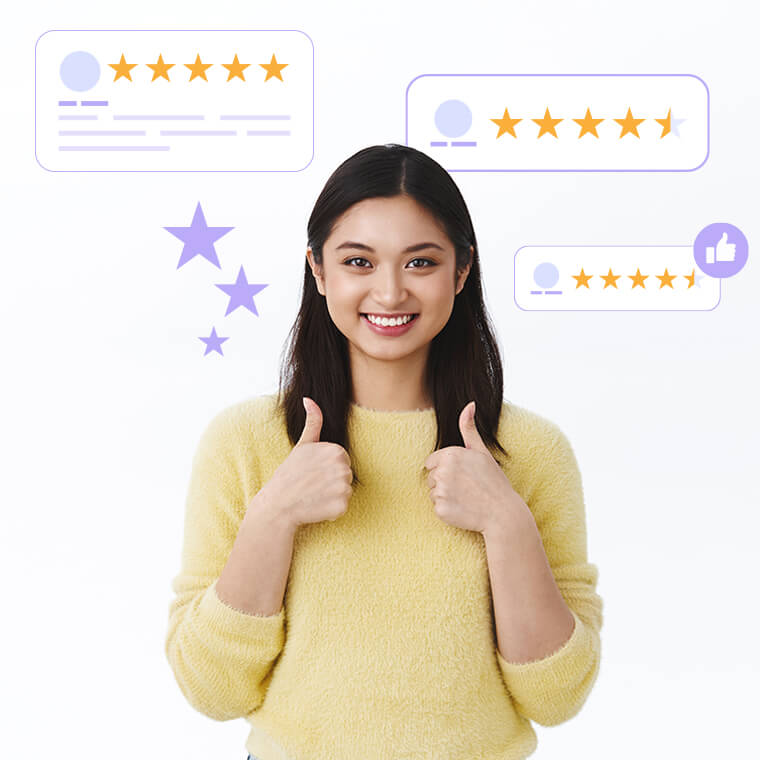 Another essential step in upselling is allowing your reputation to do the convincing. While it's exciting that your clinic offers the latest implant technology, patients will want to hear about the final results others have experienced. This reality makes it crucial that your team encourages patients to leave reviews about their care outcomes for procedures.
Consider adding a page to your website featuring before and after photos and sharing testimonials you've received about a particular procedure. Adit's Pozative Reviews makes requesting this feedback a cinch by automating review requests and providing convenient survey links via SMS messaging and email.
Take Your Upsell Skill to the Next Level with Adit
At the heart of any upselling strategy are your dental patients. Your office needs to establish and nurture these relationships so that additional service offerings don't come across as a sales pitch. You want to leave your patrons with the understanding that anything you suggest is necessary for their dental health. Maintaining this focus when training your team about new treatments and other electives ensures patients feel comfortable and cared about when in your chair.
At Adit, we developed a practice management solution that supports your upselling efforts by creating a streamlined care experience through operational efficiency and centralized communication. Together, these elements enhance patient outcomes and boost your team's productivity.
Because we never stop innovating, our practice management suite includes all the technological tools your practice needs to scale when demand rises and manage your marketing strategy effectively. With over 15+ tech-forward management tools at your team's fingertips, it's never been easier to analyze and improve production, balance workloads, and increase treatment acceptance rates:
Adit Pay
Patient Forms
Smart Patient Reminders
Online Appointment Scheduling
Email Campaigns
Mobile App
2-Way Patient Texting
TeleMed
Call Tracking
Internal Chat
Patient Review Tool
Learn more about how Adit can boost your dental upselling efforts with actionable insights that can improve every aspect of your clinic, from production metrics to marketing campaign performance. Request your demo today!