As we approach the year's final quarter, dental practices face unique challenges. Quarter 4 brings its own hurdles that dentists must overcome to ensure the success and growth of their practices. The pressures can be overwhelming, from managing patient lulls during the holiday season to navigating insurance changes and end-of-year accounting.
In this article, we will explore some of the upcoming struggles you might encounter and how Adit's practice management software can provide solutions to help your office navigate through these challenging times.
Challenge #1: Low Patient Volume due to Holidays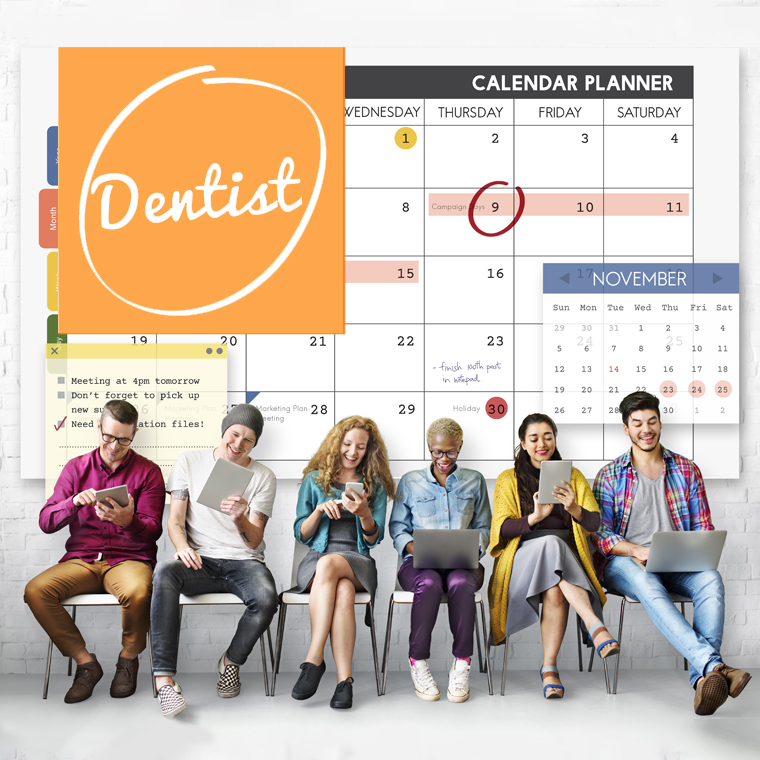 During Quarter 4, maintaining patient engagement and attracting new clientele during the holiday season can be an uphill battle for dental practices. However, Adit's practice management software offers essential tools to help overcome these struggles and maintain a thriving practice during this period.
One key feature is the Patient Recall System, which automates reminders for upcoming appointments or overdue check-ups. Dental practices can increase patient engagement and encourage bookings by sending personalized and timely reminders, ensuring a steady stream of appointments even during the holiday season.
The software's Call Tracking provides valuable insights into incoming calls, enabling dental offices to optimize their communication channels and marketing strategies. Identifying potential leads and addressing missed call issues enhances patient satisfaction and boosts patient volume.
Challenge #2: Staffing Challenges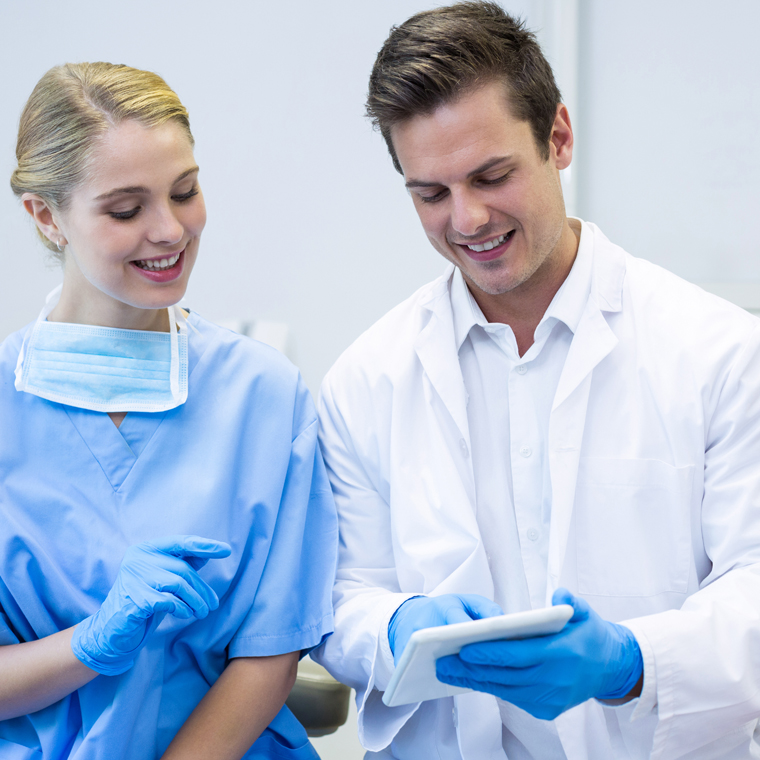 Quarter 4 often brings about staffing challenges for dental practices. With the holiday season in full swing, team members may request time off to spend with their families, go on vacations, or be considering switching careers altogether because of burnout. This shortage can make the end-of-year workload feel heavier as your staff is stretched thin, potentially reducing efficiency and patient care.
However, Adit's practice management software can be a valuable tool in managing staffing challenges effectively. The software provides an integrated scheduling system that streamlines the process of organizing the dental team's work schedule. Dental practices can easily create and manage staff shifts, ensuring enough team members can handle patient demands during peak times and maintain optimal productivity throughout the last quarter.
Additionally, Adit's automated reminder feature plays a crucial role in addressing no-show challenges. It provides patients with timely reminders of their appointments, allowing them to reschedule or cancel via text, email, or online well in advance. This proactive approach gives the dental team ample time to adjust their schedule, ensuring that the office runs smoothly and efficiently, even with a limited workforce.
Challenge #3: Maximizing Year-End Benefits Utilization
Towards the end of the year, many patients are keen to utilize their remaining dental insurance benefits before they reset in the new year. This influx of patients seeking appointments can put pressure on dental practices, and inefficient management of appointments can lead to long wait times and patient dissatisfaction.
Adit's practice management software comes equipped with online appointment scheduling and patient management features. Our platform can automatically identify patients with expiring benefits and send personalized reminders to encourage them to schedule their appointments promptly. Dental practices can strengthen patient relationships and foster loyalty by maximizing year-end benefits utilization and providing patients with timely care.
Challenge #4: Navigating Insurance Changes
Another end-of-year challenge is the open enrollment period for patient insurance, which can lead to confusion and administrative challenges. Dentists need to keep their teams well-informed about these changes to ensure smooth billing and claims processing. Failure to do so can result in delayed reimbursements and financial disruptions.
Adit's practice management software simplifies insurance management by providing tools for quick verification of patient coverage, real-time eligibility checks, and electronic claims submission. This streamlines the billing process and minimizes the likelihood of claim denials, enabling dental practices to maintain a steady cash flow throughout the quarter. The software also offers automated reporting, making it easier for dental offices to track outstanding insurance claims, identify billing bottlenecks, and promptly take appropriate actions.
Learn more about overcoming common dental bill obstacles here!
Challenge #5: Addressing Year-End Accounting and Tax Planning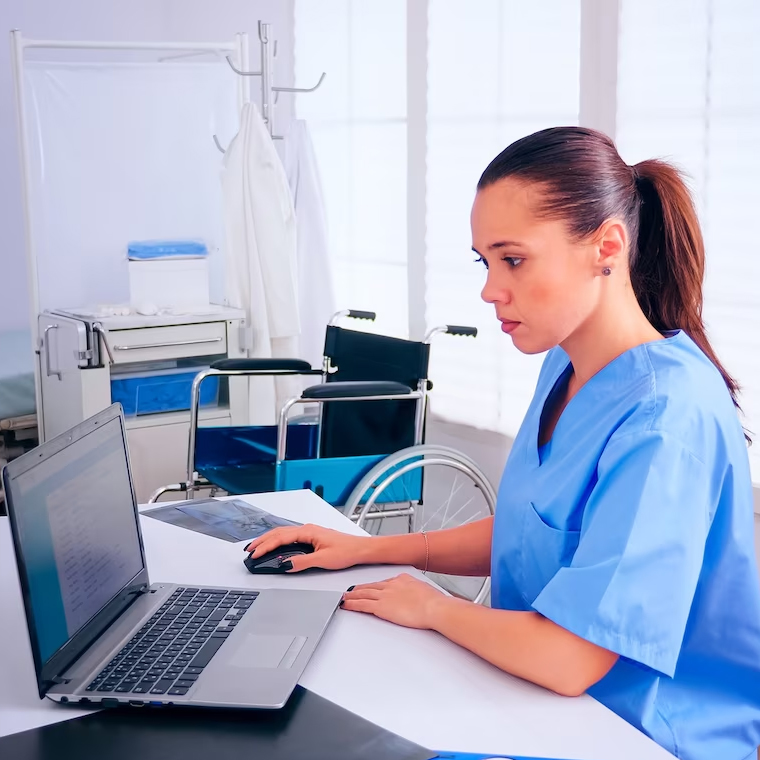 Year-end accounting and financial reporting can be time-consuming and daunting for dental practices. Dentists face the critical task of organizing their finances, preparing for tax season, and evaluating the financial performance of their practice. This often involves a significant amount of paperwork and time-consuming administrative work.
Adit's practice management software includes robust accounting features that facilitate easy financial reporting and analytics. Dentists can quickly access vital financial data, track expenses, and review key performance indicators. With this software, dental practices can make informed decisions, identify areas for improvement, and efficiently prepare for tax filings. Moreover, the software can integrate with popular existing PMS systems, simplifying the process further and reducing the chances of errors during data transfer.
Challenge #6: Reduced Productivity and Team Morale
Due to personal commitments and festivities, dental teams may experience reduced productivity and morale during the holiday season. This can lead to delays in patient care and administrative tasks, affecting the overall performance of the dental practice.
How Adit's Practice Management Software can help:
Streamlined Workflow: The software's integrated scheduling system ensures optimal staffing and minimizes operational bottlenecks.
Automated Reminders: Team members receive timely notifications for their shifts and responsibilities, reducing miscommunication. Patients receive appointment reminders, reducing no-shows.
Enhanced Communication: Instant messaging and notifications foster better collaboration, keeping team members engaged and informed.
Performance Analytics: Comprehensive practice analytics track key metrics, recognizing team members' achievements and boosting morale.
Help Your Dental Practice Thrive in Quarter 4 and Beyond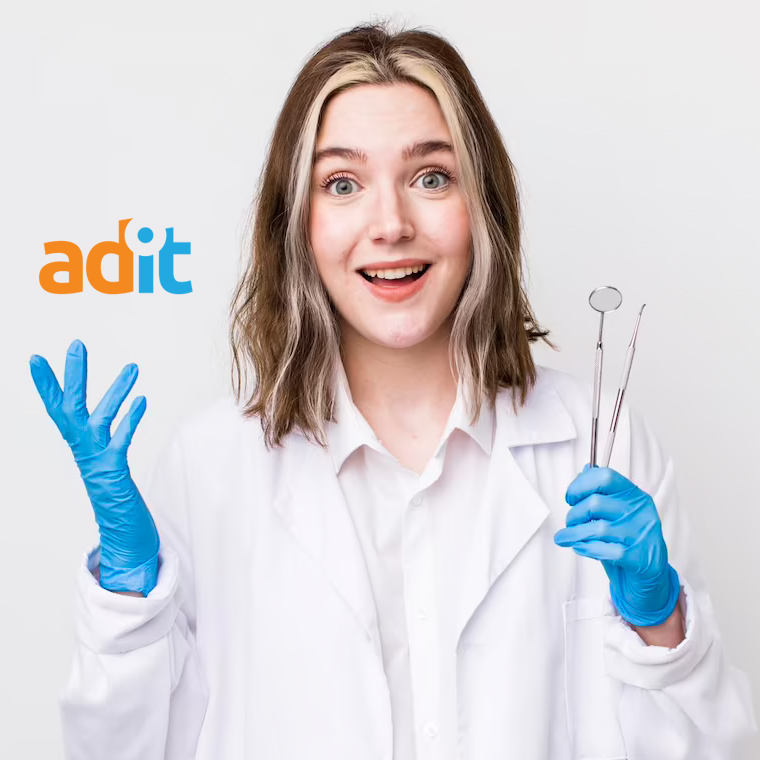 Adit's practice management software is a valuable ally for dental practices facing unique challenges in Quarter 4. From comprehensive marketing solutions to streamlined insurance management and efficient accounting features, the software empowers dentists to focus on providing exceptional patient care while maintaining a healthy bottom line. Embracing technology and innovation is essential to staying competitive in the dynamic world of dentistry, and Adit's software offers a user-friendly, all-in-one solution to overcome the obstacles ahead.
With tools designed to attract and retain patients during seasonal slowdowns, navigate insurance changes efficiently, and simplify year-end accounting tasks, Adit's software provides dental professionals with the means to thrive through 2023 and beyond. Moreover, our commitment to continuous updates and refinements ensures that dentists can confidently adapt to new challenges and embrace growth opportunities.
Get started with Adit's all-in-one solution today and pave the way for a successful and prosperous future. Schedule a free demo!