As we approach the end of 2023, there are just a few short weeks left. But fear not, there's still plenty of time to focus on the vision and growth of your office! Dental conferences offer incredible opportunities for learning and team-building that you and your team shouldn't miss out on. These events are not only educational but also packed with moments to connect with fellow professionals in your field, industry partners, and potential vendors you might need down the road.
On top of the valuable continuing education credits you can earn, conferences serve as a valuable resource for gaining insights into sustainable growth and enhancing your practice's efficiency, ultimately boosting your revenue. By attending as many upcoming events as possible, you'll have the chance to grow both as a practice owner and clinician. Think of it as an investment that more than pays for itself thanks to all the incredible benefits you'll gain from participating.
So, why wait? Start planning your conference attendance today!
How to Maximize Your Conference Experience
Are you contemplating attending one of the remaining exciting dental conferences in the fourth quarter of 2023? Before you jump in, let's provide you with some helpful tips to ensure you have an exceptional time:
Discover Your Dental Destiny
Before you immerse yourself in the world of dental conferences, take a moment to clarify your objectives. What do you hope to achieve by attending these events? Are you looking to expand your knowledge, gather marketing insights, establish a strong professional network, or delve into specialized industry insights? Defining your purpose will guide you toward the most suitable dental conference.
Plan Your Conference Journey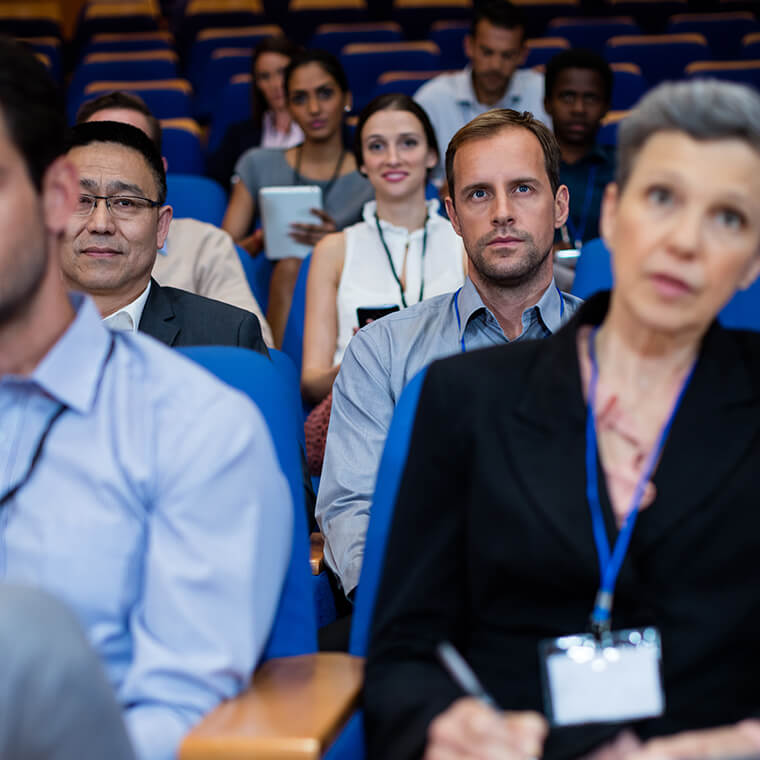 Just as a traveler maps out their route before embarking on a journey, it's essential to plan your conference experience. Consider practicalities such as travel distance, budget, and whether you'll be attending alone or with colleagues. By preparing these logistics, you'll set the stage for a successful and enjoyable conference adventure.
Structure Your Conference Agenda
Your time at the dental conference is a canvas waiting to be filled with experiences. Create an agenda that aligns with your goals. Explore the event schedule and select sessions, workshops, and activities that resonate with your aspirations. Thoughtful planning ensures you'll make the most of your time during the conference.
Explore a Spectrum of Opportunities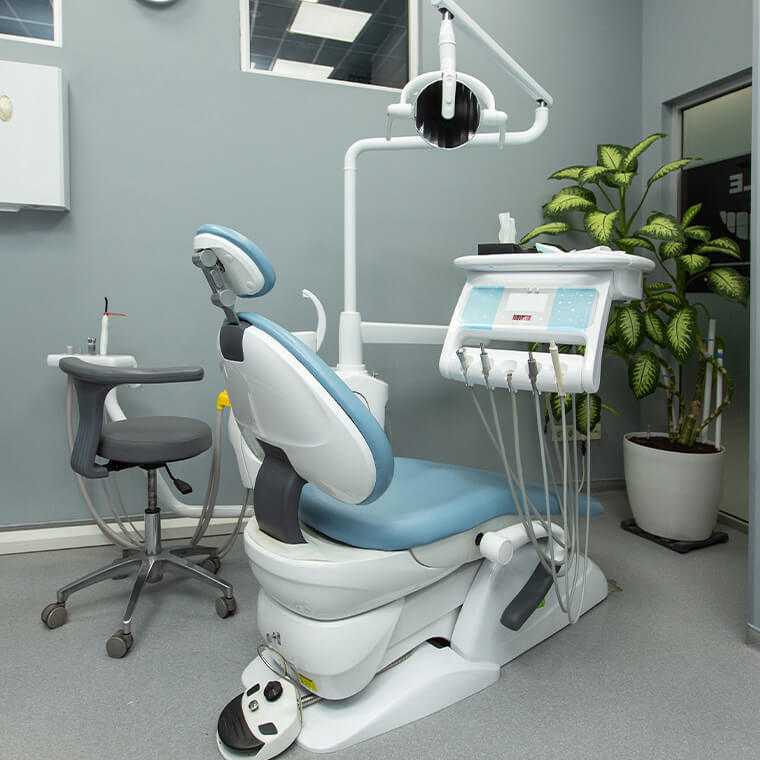 While educational workshops are undoubtedly valuable, don't limit your experience. Take the opportunity to explore the diverse offerings. Visit the vendor exhibit floor to discover the latest dental technologies that could benefit your practice. Engage in discussions at panels to gain insights from different perspectives. And don't miss out on networking opportunities at sponsored luncheons or dinners, where you can strengthen your professional connections.
Connect, Collaborate, and Create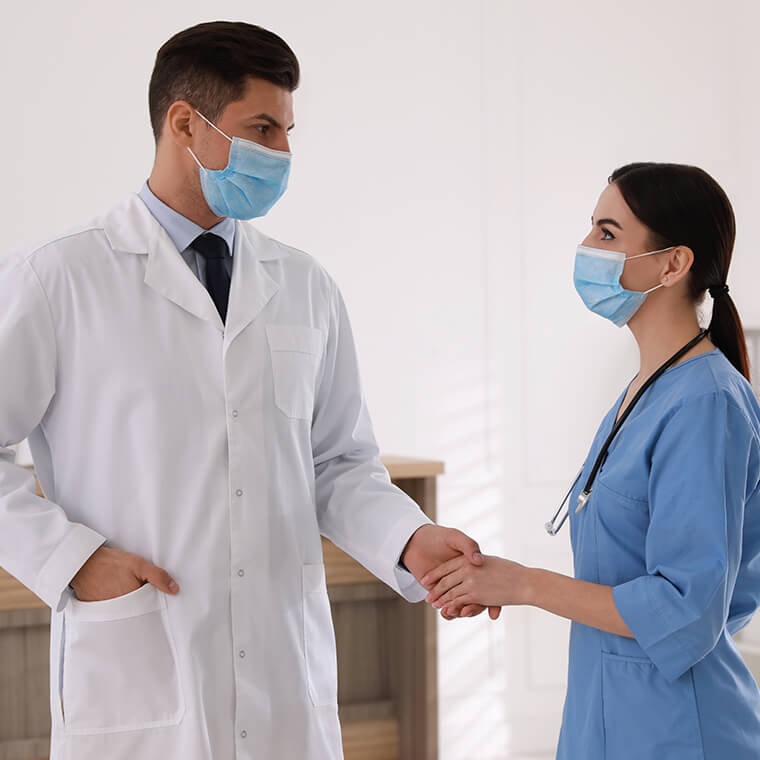 Remember that a conference is more than just an event; it's a dynamic community of dental professionals like yourself. Seize the chance to connect with peers who share your passion. Engage in conversations that spark creativity and inspire innovation. Consult with experts, exchange ideas, and forge paths to success. Your conference experience is a collective journey waiting to be navigated.
As you prepare to embark on this exciting journey into the world of dental events in 2023, keep these friendly tips in mind. With a clear sense of purpose, well-thought-out planning, and an open heart, you're poised to make the most of your dental conference experience. Enjoy every moment of your exploration into the world of dentistry!
Must-Attend US Dental Conferences in Q4 2023
Eager to explore the numerous advantages offered by dental conferences? Look no further; we've got you covered. Here's the most up-to-date list of sought-after dentistry events for Q4 in 2023:
October 9-10, 2023
Virtual Conference
Get ready for an exciting opportunity! The International Research Conference combines diverse scholarly events in one program, spanning the conference's timeline. This high-quality experience offers exceptional value for students, academics, and industry researchers.
Join us online, where leading experts exchange insights and research findings. It's the ultimate platform for discussing the latest innovations, trends, and challenges in these fields. Don't miss this must-attend event for researchers, practitioners, and educators.
Research FORA
October 10th, 2023
Join us for an exciting opportunity! ICADE-23, the International Conference on Advanced Dental Education, is happening on October 10, 2023, in New York, USA. With over 500 participants expected, this conference promises ample opportunities for networking and professional growth. Expect engaging sessions, diverse speakers, and practical insights. Don't miss this chance to elevate your professional journey, expand your knowledge, and forge meaningful connections in the field!
American College of Prosthodontists
October 25 - 28, 2023
San Diego, CA
The upcoming annual conference is an absolute must-attend for anyone in the field of dentistry. With over 3,800 members and affiliates from around the globe in attendance, it's an unparalleled opportunity to connect with a diverse community of dental techs, students, and prosthodontists. The friendly atmosphere at this conference makes it easy to forge meaningful connections, exchange insights, and expand your professional network.
Moreover, attendees can look forward to a wealth of valuable experiences. From the latest Continuing Education (CE) courses and credits that will enhance your skillset to crucial practice management tips and strategies, this conference offers a comprehensive platform for personal and professional growth. The warm and welcoming ambiance, coupled with the chance to learn from experts and peers alike, makes this conference an exceptional opportunity to advance your career in dentistry. Don't miss out on this friendly gathering of dental professionals, where the possibilities for learning and networking are boundless!
Greater St. Louis Dental Society (GSLDS)
October 26 & 27, 2023
St. Louis Union Station, Missouri
The Mid-Continent Dental Congress is a must-attend event for dental professionals! It offers two days of valuable continuing education courses and engaging workshops led by over 30 nationally recognized industry speakers. With nearly 2,500 participants annually, this conference provides numerous opportunities to connect with fellow dentists, assistants, office managers, and tech experts. Whether you're seeking to expand your knowledge, build professional relationships, or stay updated with the latest trends in dentistry, this event has it all.
Additionally, the bustling Exhibit Hall features over 100 dental industry representatives and vendors, showcasing cutting-edge techniques, marketing insights, and the latest dental technology to enhance your practice. Be sure to mark your calendar and bookmark their event page for upcoming details. The Mid-Continent Dental Congress is where learning, networking, and innovation come together for an unforgettable dental experience. Don't miss out!
Maryland State Dental Association
October 26 - 28, 2023
Hanover, Maryland
The MSDA's 2023 conference in Hanover, MD, is a fantastic opportunity for dental professionals seeking Continuing Education (CE) courses. This event not only offers valuable education but also showcases the latest dental technologies and treatments. Plus, you'll have the chance to connect with thousands of like-minded professionals and learn effective marketing strategies for practice growth. Keep an eye on this page for registration updates, and mark your calendar for a friendly and informative experience that can elevate your dental practice to the next level!
November 1-3, 2023
Buffalo, New York
The Buffalo Niagara Dental Meeting is gearing up to be an exceptional event at the Buffalo Niagara Convention Center in Buffalo, New York. With an anticipated attendance of 20,000 participants and 110 renowned brand exhibitors, including top dentists, dental healthcare researchers, medical practitioners, and industry executives, this conference promises an incredible opportunity for anyone in the field.
Attending this conference is a must for dental professionals and enthusiasts alike. Not only will you have the chance to connect with leading experts and practitioners, but you'll also gain invaluable insights into the latest trends, technologies, and practices shaping the dental industry. It's a friendly and professional environment where you can expand your knowledge, network with like-minded peers, and discover cutting-edge products and services that can enhance your practice. Don't miss out on this fantastic opportunity to be a part of the Buffalo Niagara Dental Meeting—it's your gateway to staying at the forefront of dental innovation and expertise!
AAIDC
November 1 - 4, 2023
Las Vegas Nevada
Calling all dental professionals, from seasoned practitioners to eager students! The upcoming conference promises an abundance of valuable experiences you won't want to miss. Under the theme "Trends in Transformation," this event is poised to be a game-changer. While specific details are still in the works, you can certainly expect a convergence of cutting-edge technology, enriching educational content, and exceptional networking prospects.
Mark your calendars and keep a close eye on their website for regular updates regarding registration and event details. With "Trends in Transformation" as the backdrop, this friendly and professional gathering is a golden opportunity to stay ahead in the dynamic world of dentistry. Don't miss your chance to be a part of something extraordinary and connect with fellow professionals in this exciting field!
November 6th, 2023
Las Vegas, Nevada
The World Summit on American Dental Science and Education (WSADSE-2023) is a great opportunity to learn about the latest advances in dental science and education, network with other professionals, and boost your career. The conference will be held on November 6th, 2023 at the Hilton Grand Vacation Clubs in Las Vegas, USA.
At WSADSE-2023, you can expect to hear keynote lectures from leading experts in the field, attend talks and poster presentations from up-and-coming researchers, participate in symposia and workshops on a variety of topics, and network with dental professionals from around the world. You can also earn CE credits.
American Academy of Periodontology
November 9 - 12, 2023
Austin, TX
The AAP 109th meeting is the perfect opportunity to expand your dental network and continuing education in sunny Austin, Texas. The conference will feature recognized dental industry leaders, an extensive Exhibit Hall, and periodontic CE opportunities. This event is ideal for every periodontal professional in any stage of their career.
Whether you are looking to stay up-to-date on the latest research or learn new techniques, the AAP 109th meeting is the place to be. The weather in Austin in November is typically mild and sunny, making it a great place to escape the winter blues. Austin is also a vibrant city with a lot to offer, from great food and music to cultural attractions.
November 15th, 2023
TBD
The World Dental Implants and Orthodontics Congress (WDIOC - 23) is a premier global platform for exchanging ideas and insights on the latest developments in dental implants and orthodontics. At WDIOC - 23, you can expect to learn about the latest advances in dental implants and orthodontics, network with leading experts in the field, share your own research and ideas, attend workshops and hands-on training sessions, and gain CE credits.
This event is ideal for dental professionals of all levels, from students to seasoned practitioners. Whether you are looking to stay up-to-date on the latest research or learn new techniques, WDIOC - 23 is the place to be.
New York County and Second District Dental Societies
November 24 – 29, 2023
New York, NY
The 99th Greater New York Dental Meeting is one of the largest dental conferences in the world. It's a great opportunity to learn about the latest advances in dentistry, network with other professionals, and see the latest dental products and equipment. The conference will have continuing education courses for dentists, dental hygienists, and assistants. There will also be programs for your entire dental team, so everyone can benefit from the latest knowledge and techniques.
During your stay, be sure to check out the Exhibit Hall. This is where you'll find the latest dental products and equipment, as well as treatment strategies that are new or coming soon. The Greater New York Dental Meeting is also a great time to explore New York City. There are so many sights and activities to enjoy, from Broadway shows to world-class museums.
Research FORA
December 11, 2023
Virtual
The International Conference & Exhibition on Dental Medicine & Dental Implants (ICEDMDI-23) is a great opportunity for dental professionals to learn about the latest advances in the field, network with other professionals, and explore solutions to ongoing challenges. It will feature a wide range of sessions, including keynote lectures, oral presentations, poster sessions, symposia, and workshops. The panel of speakers includes academics, students, researchers, and industry professionals, making for a dynamic and engaging environment.
Attendees will have the opportunity to actively participate in discussions, connect with others in their field, learn about the latest research and discoveries, and explore solutions to ongoing challenges.The conference is expected to attract over 500 participants from around the world. Registration is now open. I hope to see you there!
Transform Your Dental Office with Adit's Practice Management Software!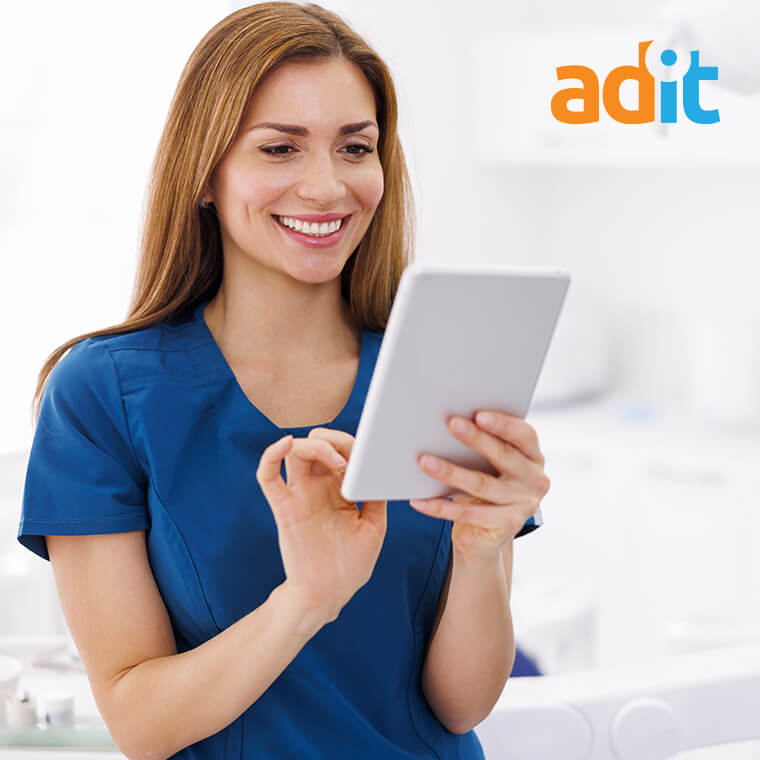 Ready to revolutionize your dental practice? Look no further than Adit. While we may not offer educational programs, we specialize in cutting-edge practice management software that can enhance every facet of your dental office's business.
Unlock the potential of your practice with Adit's innovative solutions. Our practice management software isn't just a tool; it's your key to achieving operational excellence and taking your dental office to new heights of success.
Save Time and Reduce Stress: Adit's software streamlines your administrative tasks, saving you valuable time and reducing the stress associated with managing appointments, billing, and records.
Boost Efficiency: With our software, your practice can operate more efficiently than ever before. It empowers your team to focus on what matters most—providing top-quality care to your patients.
Enhance Patient Experience: Our patient communication features ensure that your patients are well-informed, engaged, and cared for every step of the way, leading to higher satisfaction and retention rates.
Data-Driven Insights: Leverage our robust reporting and analytics tools to make informed decisions, optimize your practice's performance, and identify areas for improvement.
Collaborative Work Environment: Enjoy the benefits of multi-user support, enabling seamless collaboration among your team members. Everyone can work together effectively for the betterment of your practice.
Customization for Your Practice: Tailor our software to match the unique needs of your dental practice with customizable templates, forms, and documents.
Secure Patient Data: We prioritize the security of your patient data, implementing top-notch security measures to safeguard sensitive information.
Ongoing Support: Our 24/7 customer support team is always ready to assist you with any questions or concerns, ensuring a smooth and successful experience.
Don't miss out on the opportunity to optimize your dental office's operations, enhance patient care, and grow your practice. Schedule a demo today to see these features in action and discover how Adit's Practice Management Software can be the catalyst for your practice's continued success. Transform your dental office today with Adit - Your Partner in Practice Management Excellence!