The field of dentistry is continually evolving, with new technologies and techniques emerging every year. Despite this, the challenges that dentists face remain largely unchanged. In this article, we'll explore in depth the six major challenges dentists are likely to confront in 2023 and how dental practices and practitioners can tackle these challenges head-on.
1. Retaining Patients in a Digital World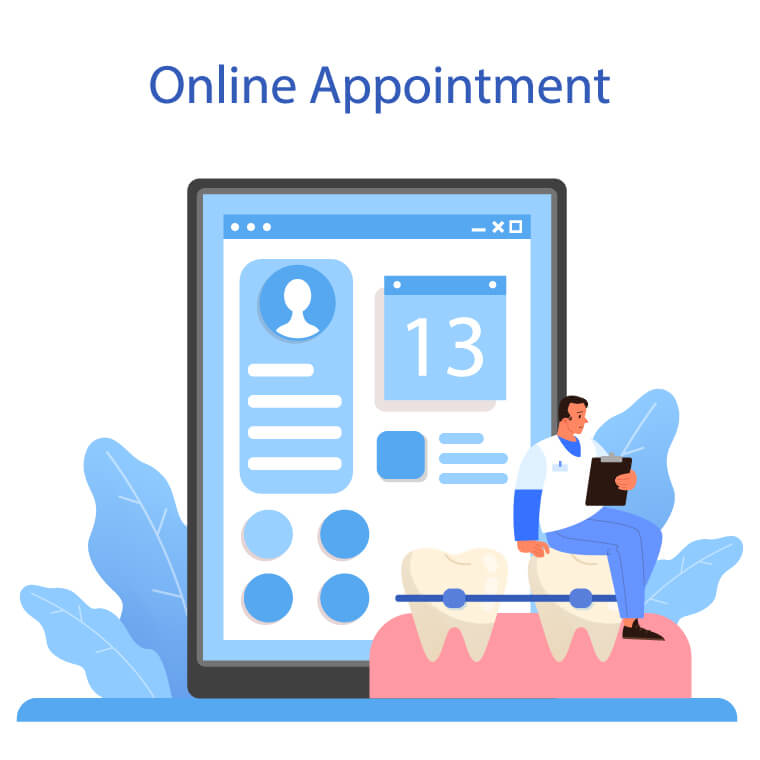 In a world where technology continually advances and cutting-edge products are in demand, retaining patients is like a competition. Those who streamline provide a cutting-edge experience that can outpace their competitors.
In a digital age, where technology has increasingly integrated into various aspects of dental operations, the retention of dental patients is becoming more challenging. Patients are becoming more accustomed to rapid navigation and easy access, such as scheduling appointments online, downloading patient forms, or making payments, making it more important than ever for dental practices to stay ahead of the trends and offer streamlined digital experiences that will retain patients.
This year, dental practices and practitioners must prioritize integrating digital channels essential to the modern dental landscape. This includes technological access involving mobile apps, online scheduling systems, and an updated website that provides patients with valuable information about their services or products.
One of the essential digital channels that dentists can prioritize is teledentistry, an innovative approach to providing remote dental care that became more prevalent during the COVID-19 pandemic. Teledental services offer patients a convenient and cost-effective way to receive dental care by providing further accessible oral healthcare.
Delivering a personalized experience is also crucial for retaining patients this year. Dentists should prioritize building a strong relationship with patients by increasing communication within the treatment process, such as via educational materials or interactive sessions that provide an intimate experience.
2. Competing with Corporate Dentistry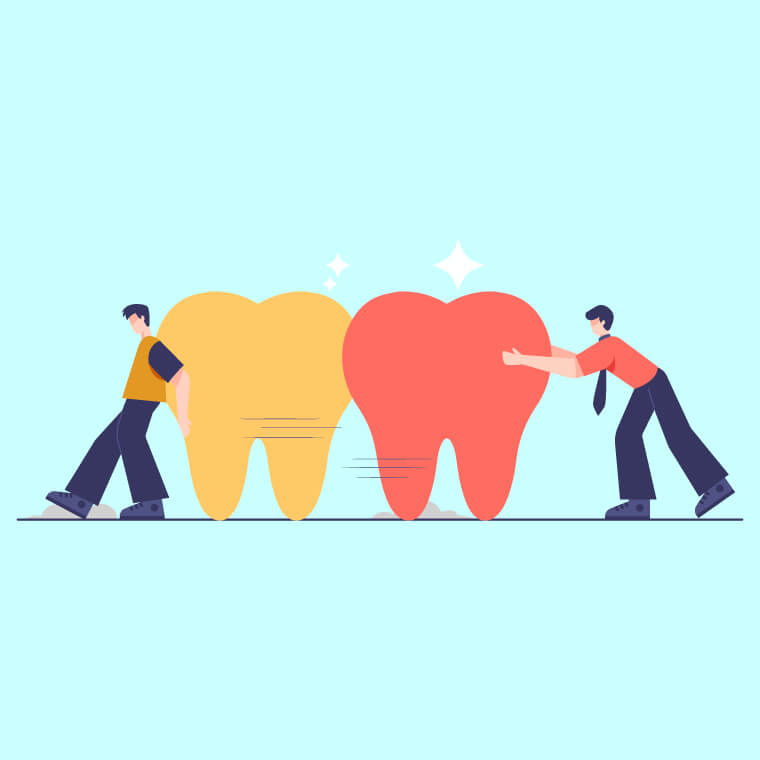 Corporate dental chains have gained greater market share in recent years, making it increasingly difficult for independent dentists to compete. Corporate dentistry chains have deeper pockets, which allows them to invest in advertising and marketing strategies that can increase visibility that solo practices can't. This leads to reduced revenues and difficulty in reaching new patients.
In 2023, independent dental practices and practitioners must adopt innovative strategies and techniques to remain competitive against corporate chains. One possible option is providing unique patient experiences by focusing on high-quality dental care and personalized treatment plans to boost long-term brand loyalty.
Dental offices may also consider collaborating with other industry professionals to create a network of providers that can collectively compete against the corporate chains. Cross-referring services or sharing resources and referrals can increase the reputation of clinics across multiple providers, making it easier to attract new patients and remain profitable.
Another possible strategy is to create a differentiated niche or specialty, such as pediatric dentistry or orthodontics, which are unique from corporate chains, allowing independent practices to offer specialized care. By establishing expertise in a particular niche or vertical, independent dentists can command a unique value proposition that can stand out in an increasingly competitive landscape.
3. The Increasing Cost of Running a Dental Practice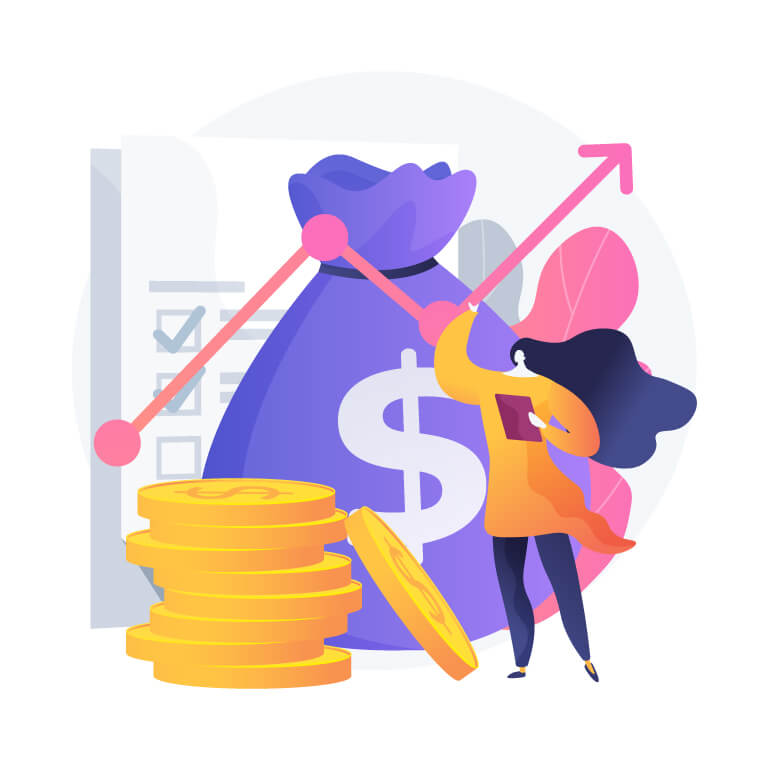 Running a dental office is becoming increasingly expensive, with the cost of renting, maintaining, and upgrading dental equipment rising annually. Couple this with an ongoing staffing shortage and financial management strategies have added even more pressure onto dentists' plates this year.
Dental offices nationwide will likely face significant challenges this year in managing usual overhead costs, such as:
Staff salaries
Rent or mortgage expenses
Equipment maintenance
Rising insurance premiums
Supply costs
Dental practices can minimize this expense by keeping up with the latest trends and techniques in the types of equipment, resources, and software used across this industry. Investing in new PMS integrations and facility upgrades can facilitate greater productivity and generate cost savings.
Many clinic owners have begun leveraging big data to get a handle on not just patient treatment trends but the ebb and flow of vendor costs. This has given them a bird's eye view of how these patterns directly impact specific treatment costs, allowing them to better plan ahead when negotiating supplier contracts. You can also use data analytics to provide more leverage when renewing and renegotiating insurance rates because you can review procedure-by-procedure reimbursement trends.
4. Staying Up-to-Date with Evolving Technological Advancements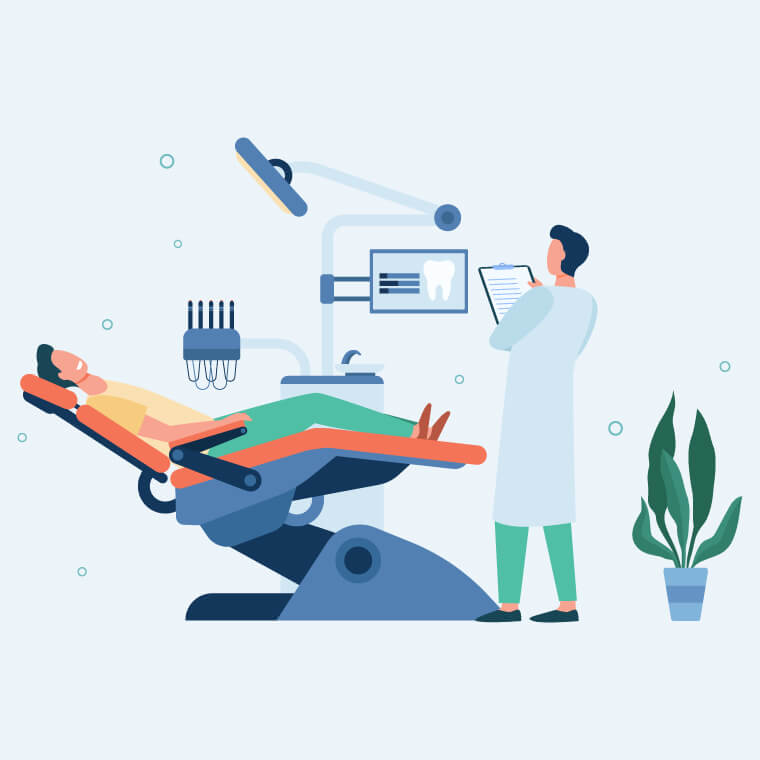 Adapting to the latest technological advancements is like surfing the internet waves, with the tide continuously changing. To stay relevant, they must ride the waves of new technology that can enrich their patients' outcomes and provide improved service experiences. Advances in digital technology are changing the way dentists operate, mainly in clinical infrastructure and treatment protocols. This reality highlights the necessity of staying ahead of the curve by running a tech-forward clinic that ensures every patient receives the highest-quality care available.
Dental practices must invest in the latest software, equipment, and tools to remain relevant while providing improved patient outcomes. These changes will require your office to invest in your team by providing access to continuing education opportunities, including:
Webinars
Peer-reviewed literature
Attending conventions and symposiums
Dentists must also explore ways to reduce patient wait times by incorporating automation and workflow optimization features into their practice management software. Waiting is a high contributor to patient dissatisfaction; hence, exploiting technology to eliminate downtime can reduce waiting periods and streamline patient flow within the practice. This means implementing a paperless check-in process that relies on electronic patient forms and offering an online scheduler accessible from any smart device at any time.
5. Dealing with the Rise of Dental Anxiety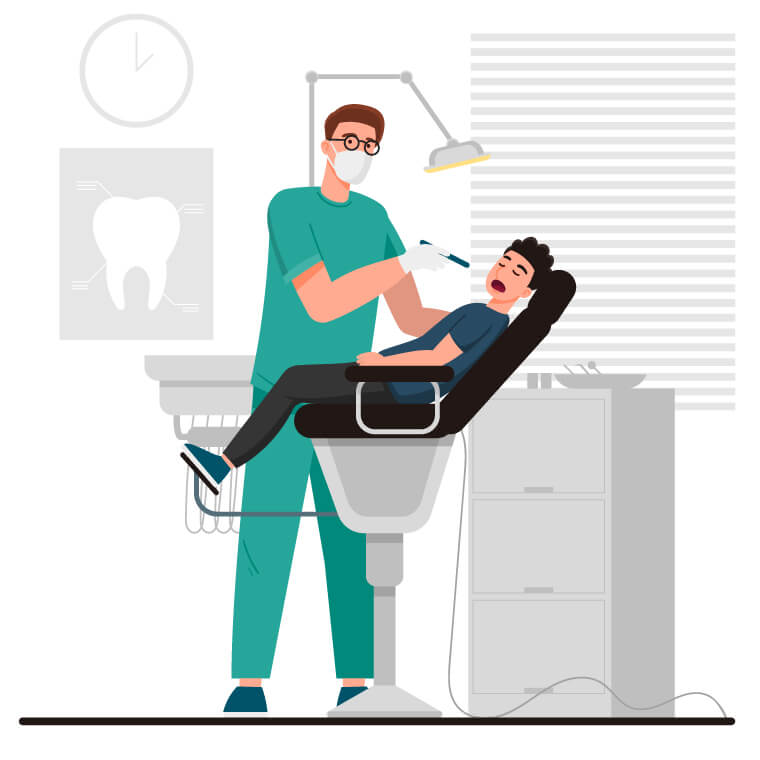 Managing dental anxiety is like comforting a frightened child. A nervous patient is still like a child who is scared and unsure of their surroundings. Patients with dental anxiety require tender care, patience, and proper explanations to eliminate fear and build trust.
According to a study published in the Journal of Dental Hygiene, dental anxiety has become increasingly prevalent, affecting around 10-20% of adults across the globe. This fear directly impacts a patient's decision to avoid or cancel their dental appointments, leading to poor oral health and significant problems down the line.
Dental practices must prioritize developing a patient-centric approach to this minimize fear, relieve anxiety, and lead to a more relaxed patient environment. Clinics can employ various patient management techniques, from teledentistry consultations or sedation to virtual reality (VR) headsets that provide relaxation and distraction during treatment.
Dental professionals must also take the time to educate their patients by explaining each step of the treatment process, answering their questions and concerns, and ensuring that each patient feels comfortable and safe.
A professional dental website can also play a role in reducing patient anxiety. By providing detailed information about dental procedures, the office environment, and the staff, a dental website can help patients feel more at ease during their appointment. The website can also offer testimonials from other patients regarding their positive experiences with the dental practice, which can build patient confidence and trust.
Additionally, a professionally designed website can display the latest technologies and equipment used by your clinic, which increases patient comfort levels and alleviates anxiety.
6. Adapting to Changing Regulatory Standards
Regulatory bodies play a vital role in setting the standards for dental care while ensuring patient safety, privacy, and confidentiality. This year dentists may find keeping up with this changing landscape especially challenging.
One of the significant regulatory changes to impact dental practices in 2023 is the General Data Protection Regulation (GDPR). GDPR is a sweeping regulation requiring clinics to take additional steps to protect patient data and privacy rights. Failure to comply with the GDPR may result in significant fines and regulatory penalties that adversely affect a practice's bottom line.
HIPAA laws also experience regular updates, which creates a lot of room for human error if your office doesn't have practice management software that regularly updates to meet these regulations. Compliance failures are a leading cause for data compromisation and regulatory fines and costs that dentists risk being liable for in 2023.
Another emerging regulation that will affect the dental industry is the rise of environmental concerns. Dental practices generate significant environmental waste, compromising heavy metals, dental waste solvents, and radiation. Changes in regulations for waste management by state and federal-level regulators will have wide-ranging implications.
You and your team need to find ways to shrink your carbon footprint. From switching to green-friendly disposables to recycling, reducing energy, and adhering to new regulatory standards, there are many areas in your office that can comply with environmental regulations.
How Adit PMS Can Help Your Practice Navigate Dental Challenges in 2023
By prioritizing patient-centric digital experiences, investing in education, optimizing workflow, and maintaining flexibility in the face of changing rules and regulations, dental professionals can tackle any challenges thrown their way in 2023. These include everything from fostering positive patient relationships and improving mental wellness by reducing anxiety to remaining compliant with a developing regulatory landscape while minimizing business expenses by being environmentally responsible. Addressing these ongoing issue enhances your practice's reputation, reduce costs, and ultimately creates better patient outcomes.
Dental practice management software is an essential tool for practices in today's digital age for managing workflow, improving patient engagement, and storing patient information securely. Adit has created a suite of 15+ software tools that allows your office to manage every aspect of your operations which includes state-of-the-art integrations, such as:
Patient Forms
Adit Pay
Appointment Reminders
Online Scheduling
Patient Recall
2-Way Patient Messaging
Call Tracking
Pozative Reviews
Internal Chat
Practice Analytics
And so much more!
Our dental practice management platform is also an effective tool for tracking and analyzing KPIs, so you can maximize revenue and steer resource allocation more efficiently. Imagine the time saved each day thanks to automated reminders instead of wasting hours playing phone tag. On average, Adit can help your office reclaim 15/hrs a week on average, which easily adds up to $12k/year in cost savings.
With our software streamlining the entire process, it's never been easier to encourage effective patient communication. Whether via mobile phone, email, or direct call, your team can quickly reduce appointment no-shows and quickly reschedule patients automatically through online appointment booking. Adit also offers an intuitive approach to patient progress tracking and treatment history and flexible payment options to enhance cash flow. By automating daily tasks, we help dental professionals like yourself focus on providing exceptional patient care by ensuring all data is updated, accurate, and easily accessible across your entire practice.
Find out how Adit dental practice management software can benefit patient outcomes by maximizing your office's productivity and revenue. With the advantages of automation, streamlined communication, and improved financial management, our tech-forward platform has quickly become one of the most relied upon in the dental industry. Discover how our features and integrations can quickly give your practice a much-needed advantage in the year ahead by scheduling a free demo today!