Whether you are starting a new practice or have been established for several years, creating a solid pricing plan for your services is a must. However, this is easier said than done. Dentists can't randomly pick a value out of thin air, but there isn't a specific gold standard formula to rely on due to the uniqueness of their clinics.
So, how do oral healthcare businesses develop pricing for their services that won't scare off patients or hurt their future success? This article offers advice about best practices to consider when determining how to create a price list for your practice.
Review Your Current Costs and Business Priorities as a Practice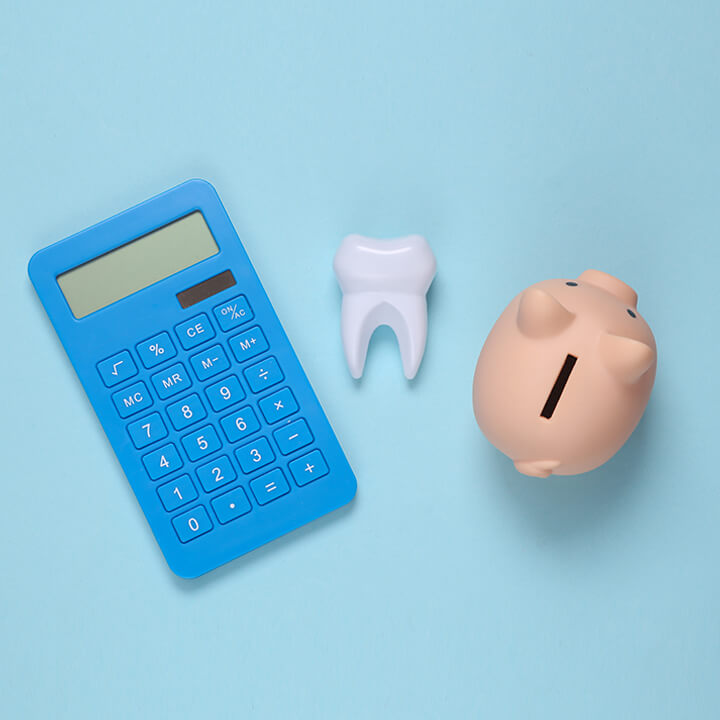 When calculating what you should charge your patients, try to figure out where you would break even after assessing the total cost of your supplies, payroll, loans, and lease if you don't own your practice space.
Once you've done this, you need to decide what margin you want to target. For example, whether you choose 3% or 8%, remember that this too must be factored into your expenses that will determine what rates you charge.
Get in the habit of tracking these costs every month using a spreadsheet or the practice analytics features in your PMS.
Your salary
Loan fees
Capital set aside each month to replace assets or expand your practice in the future
Capital returns you, and other stakeholders have invested in your business
Treatment costs
Labor costs
All spend related to owning and operating your practice
This total acts as an estimate of the gross revenue needed to cover costs. However, keep in mind that if your business priorities are creating a brand known for specific characteristics like expertise, quality, or location, you may consider pricing your services at a higher rate.
Research Your Target Audience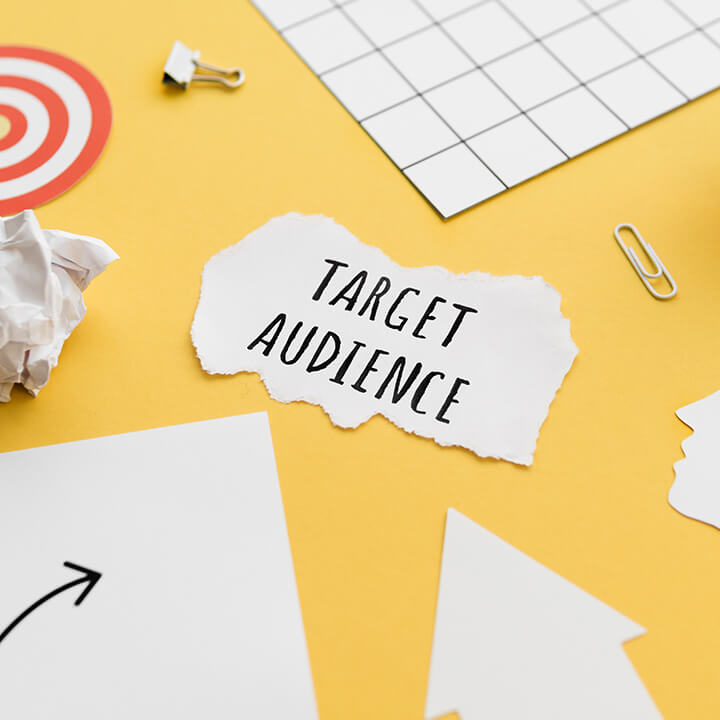 Pricing your dental services requires a keen understanding of who your target audience is. Knowing what features they value in a provider can help you target your offerings and charge more during their visit. Market research is a worthwhile investment, even if you only ask your current patients to complete a quick survey.
Include Your Competitors in Your Practice Price Analysis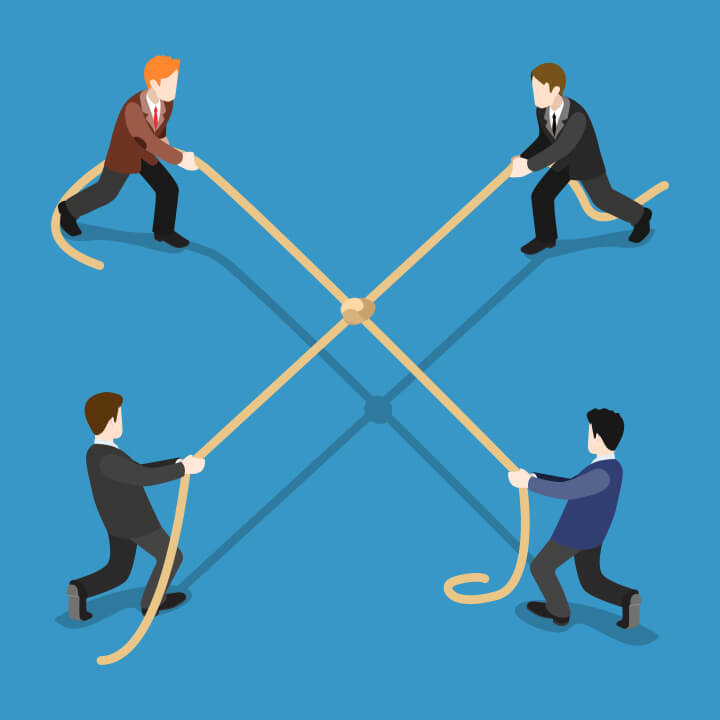 In this same vein, you should also carefully evaluate your competition. Having a good idea of what services they market and how your own stack up is essential. Factors like your community, specialized care, and convenience of accessing care are important considerations when creating a pricing plan.
How your potential patients perceive your dental practice compared to other providers in your service area is also a key element to consider when making pricing decisions.
Remember, Profitability is the Goal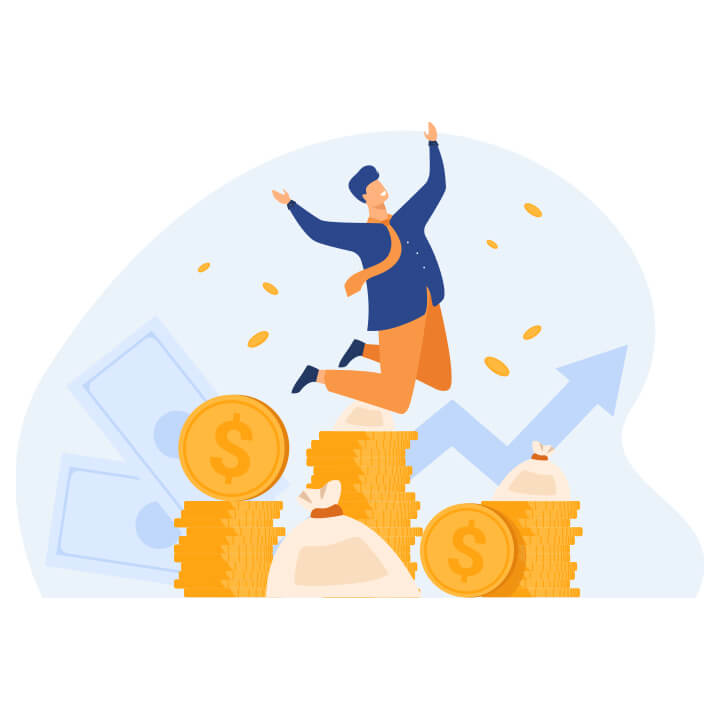 When thinking about how to generate profits from your dental services, what role does pricing play? Do you want your price points to convince prospects to choose your practice? Probably not. In fact, that point of view is actually a big mistake practice owners regularly make.
The importance of your practice, its outstanding services, amazing dental team, and positive care experiences should be your primary selling point in this competitive market. Then you can command higher rates. This means more money can be reinvested into expanding your business, purchasing newer equipment, and more.
At Some Point, You Will Raise and Lower Your Dental Practice Pricing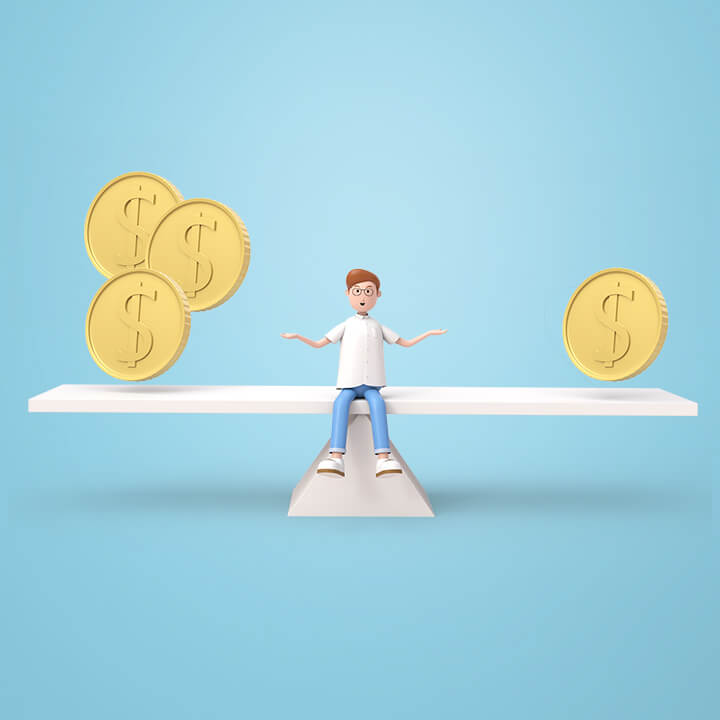 Initially, you may have decided to price your products based on cost-based mark ups. This pricing strategy is a good start, but without allowing for market variance, this method stagnates.
A variance-based pricing plan allows you to raise and lower prices because of outside factors influencing your market, including:
Location
Market price
Service demands
Target audience perception of your practice
Sales volume
Competitor rates for similar services/products
By allowing your pricing to rise and fall according to these and other influential elements, you can earn more profit and avoid losses that fixed markups could incur. This is why analyzing your clinic's sales can help you build a pricing structure that adjusts with the ebb and flow of treatment demand while maximizing your financial benefit at all times.
Invest in Practice Analytics
If your current dental practice management system doesn't offer an analytics feature to help you and your team deep-dive into treatment trends, consider investing in an integration that can. Cloud-based solutions, like Adit, can help you drill down to the KPIs that matter most when developing a price plan for your office.
Avoid Underpricing as a Marketing Strategy
Underpricing your services can seriously hurt your sales. This often happens when one fails to account for all the costs associated with their dental practice when implementing new treatment prices. While it's okay to incentivize by offering discounts and other promotions, the importance of not going board shouldn't be underestimated since these specials directly impact your bottom line.
It may be tempting to undercut a dental competitor, but you don't have a full picture of their sales or spending. In fact, you might take a loss on services they can afford to offer at a lower price. Plus, you may not attract the patient base you're looking for by coming across as the "cheapest" dentist in town.
Don't Forget to Account for Insurance Reimbursement Trends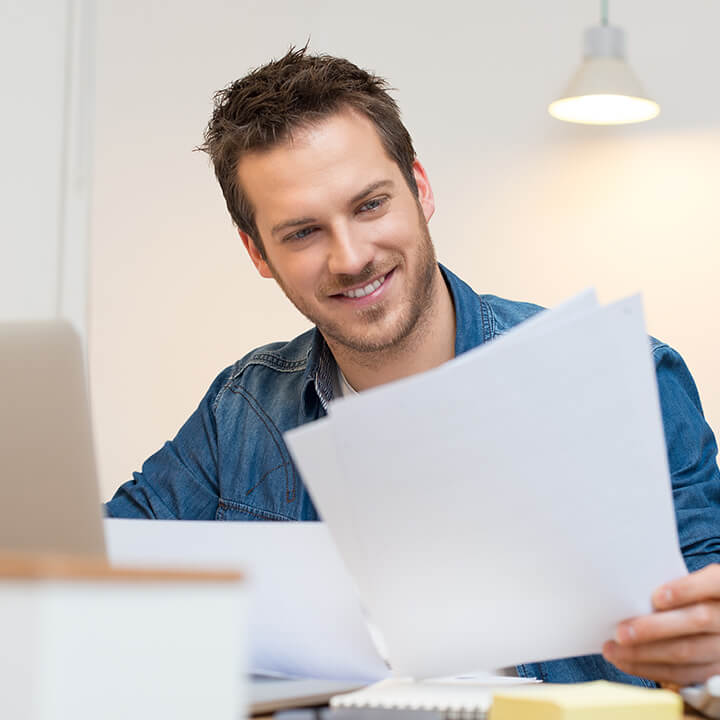 Another crucial factor you can't ignore is reimbursement rates from insurers. If you find yourself in the frustrating situation of having to pay more and get paid less, you face two primary options:
Renegotiate your fees, or,
Go out of network
Either option will have a direct impact on what you'll charge. When you also consider your competition, location, sales volume, and similar factors, you may be able to get a favorable outcome with the insurers you do business with. However, if this doesn't work, or you don't want anything to do with insurers anymore, you may need to adjust your rates to reflect these changes to maintain the margins you wish to achieve.
Create a Practice Pricing Plan that Drives Sales and Profits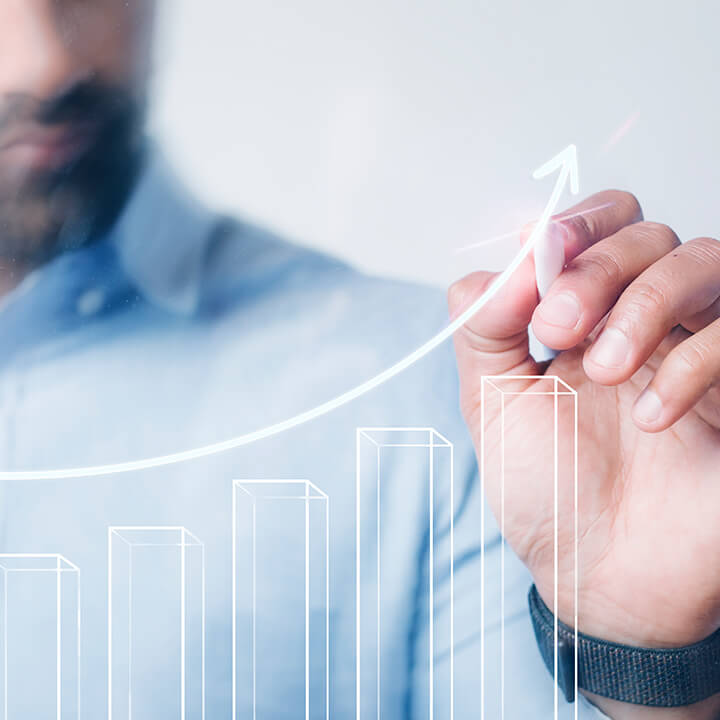 It's true that patients want the most value for their dollars when undergoing oral care procedures, but studies show that they prefer quality over pricing. If they perceive dentists as cheap, they'll more than likely pay more elsewhere for peace of mind about the level of care provided. This is why it's so important to carefully evaluate any pricing you implement and the impact it has on your budget and brand image.
Let Adit Practice Analytics Guide Your Pricing Efforts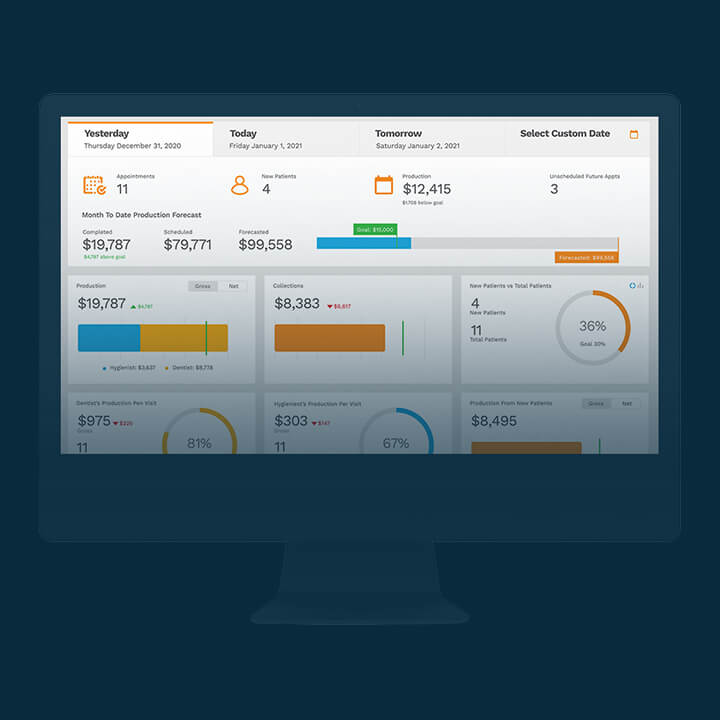 Adit's practice management software helps dental practices make a fully informed decision regarding their sales pricing. We know your service rates will directly affect your market positioning and future successes. With over 15 tech-forward tools at your disposal, our platform tracks the data you need to implement a cost structure that is fair to your customers and benefits your bottom line.
Some of our most popular dental practice management integrations include:
Practice analytics
And more!
We also provide world-class customer care, so you're never in the dark about how to use our products. Learn more about how Adit can help you make a pricing strategy that addresses your office's financial goals. Schedule a free demo today and put your practice on the road to future success.